Tasmania's capital is a foodie haven thanks to the fresh farm to table produce the apple isle is famous for. So if you're looking for the best food in town, we've got a great guide for you! Below you will find a list of the 10 best restaurants in Hobart, each tried and tested. And if you're looking for more information to help plan your visit, check out our 50 best places to visit in Tasmania and our 50 best places to stay in Tasmania. Let's dive in!
Post updated April 2021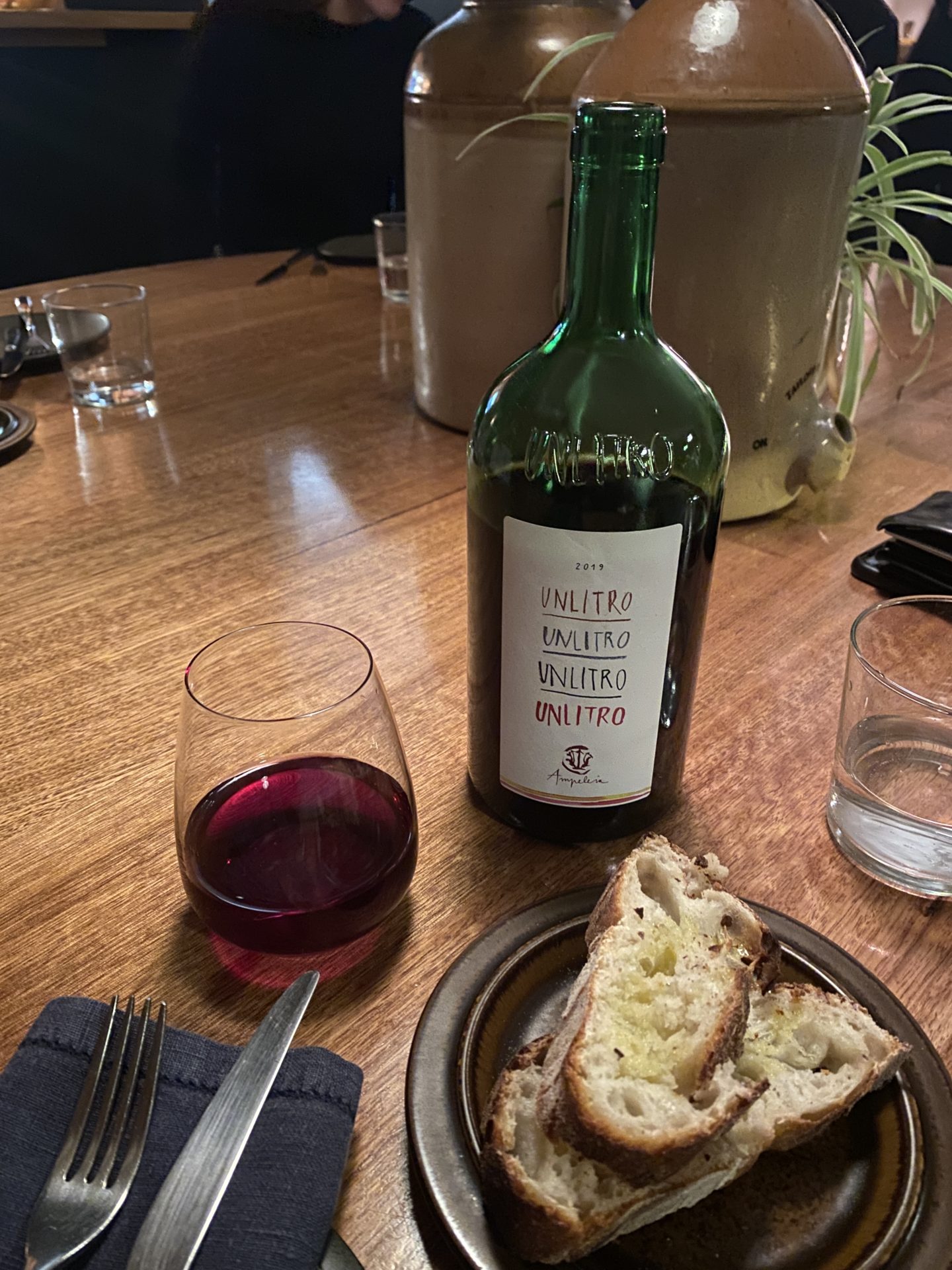 These are the Best Restaurants in Hobart
1. Dier Makr
With a menu that focuses only on locally sourced ingredients, Dier Makr is not your average Tasmanian restaurant. The dishes are inventive and made to wow, so you can bet you'll have plenty of dinner conversation as the evening rolls on.
Best for: Instagrammable dishes to delight
2. Ethos Eat Drink
Step inside 200 years of history as you enter the space known as Ethos Eat Drink in The Old Hobart Hotel. The only decision you'll have to make is whether to opt for 6 courses or 8 as Ethos offer set menus of fresh farm-to-fork produce in season.
Best for: Farm-to-table
3. Maldini
Located on the Salamanca strip is a humble but well-established restaurant known as Maldini. Somewhere between a cafe and a restaurant, you can expect typically energetic Italian hospitality and great coffee all day long. The menu is authentic Italian, so be sure to arrive hungry!
Best for: Breakfast
4. Templo
If you fancy arguably the best atmosphere in town, head over to Templo in North Hobart. This unassuming little restaurant packs a punch for flavour, creating interesting dishes with a memorable wine list (and suggestions!)
Best for: Fine dining, casual atmosphere
5. Smolt
A great little spot in Salamanca for nibbly bits and pieces is Smolt Kitchen, who also specialise in Italian classics like risottos, pizzas and pastas.
Best for: Fancy food in a casual setting
6. Me Wah
If you fancy something on the more exotic side, Me Wah is renowned for specialising in authentic Chinese cuisine. It has come to be known as one of the countries' most celebrated Chinese restaurants so you can expect five star service and delicious plates.
Best for: Exotic eats (Chinese)
7. Frank Bar & Grill
I visited Frank earlier in the year after a recommendation from a local Hobartian who insisted we visit this "casual and mysterious" restaurant on Hobart's wharf. Frank serves Argentinian cuisine which for anyone who hasn't visited, is usually quite heavily meat-based and full of flavour. Being a vegetarian I was sceptical about my chances but it turns our there are a great range of vegetable courses to choose from, all of which were rich in flavour and offered in huge portions! I'd highly recommend this for anyone who loves flavour – and lots of it!
Best for: Dinner
8. The Glass House
Located at the Franklin Wharf is another of Hobart's fine dining restaurants that is consistently praised for their service + menu offerings; The Glass House. You can expect gastronomical meals with no expense spared on produce and plating, so you can expect to pay accordingly!
Best for: Romantic fine dining
9. Cargo
For casual pizzas, tapas and drinks, Cargo has a great vibe on the Salamanca strip that always seems to be buzzing with nightlife! I would however avoid this place on a Friday or Saturday night as you can wait up to 90 minutes for food and a table (as we did) and although the food is good, it certainly isn't worth that long a wait!
Best for: Casual drinks & tapas
10. Rockwall
I wanted to place Rockwall much higher on the list as I have visited three times now and until my most recent visit (March 2016) I have really enjoyed this restaurant. Located in Salamanca, Rockwall offers modern Australian cuisine and has a great ambience inside the rock-faced walls at the end of the Salamanca strip. While I have previously enjoyed the food and service here, I'm afriad my last visit was neither friendly nor was my meal selection enjoyable by any standards (the mushroom ravioli which tasted bland and dry). However as I've loved this restaurant on my two prior visits and my partner enjoyed his meal (except for the cold and unfriendly service), I thought I'd better include it incase we caught them on an off night. Hopefully this was a once off occasion and Rockwall is still as enjoyable as it was a few years ago.
Best for: Modern Australian Dinner