Although beautiful to visit any time of year, there is no denying that the best season to visit the island of Tasmania is through the summer season. With everything open to the public and the weather providing daily sunshine (be prepared for the heat!), there is no better time to see, do and taste everything on offer in Tasmania. So, what are you waiting for! Here are the best things to do in Tasmania in summer!

1. Bridestowe Lavender Estate
Without doubt one of the most popular attractions for visitors is to see the fields of purple lavender come to life in January/February each year. The blooming season brings the entire farm to life in streams of purple, with fun offerings such as lavender ice cream making it even more worth while!
Open Daily 10am – 4pm
Address: 296 Gillespies Rd, Nabowla TAS 7260

2. MONA's MOFO Festival
If you're a crowds, music festival, art and food kinda person… then Tassie has SO much to offer in the summer, starting with MONA's MOFO Festival in January each year. This festival celebrates both traditional art and music artistry, attracting many visitors from out of state each year (so be sure to book ahead!) Other great summer festivals include Taste of Tasmania (Hobart) and Festivale (Launceston). My personal favourite is Festivale in February of each year!
(Image via ABC News)

3. Swim at the Bay of Fires
For certain one of the most beautiful coastal areas on the island and a personal favourite, you really can't come to Tasmania in summer without visiting the Bay of Fires! This National Park is a series of beaches that stretches from popular holiday spot Binalong Bay to Eddystone Point. This is a great place to swim in summer, complete with crystal clear waters and squidgy white sand. You can camp almost right on the beach (book in advance) or stay in one of the many nearby holiday homes.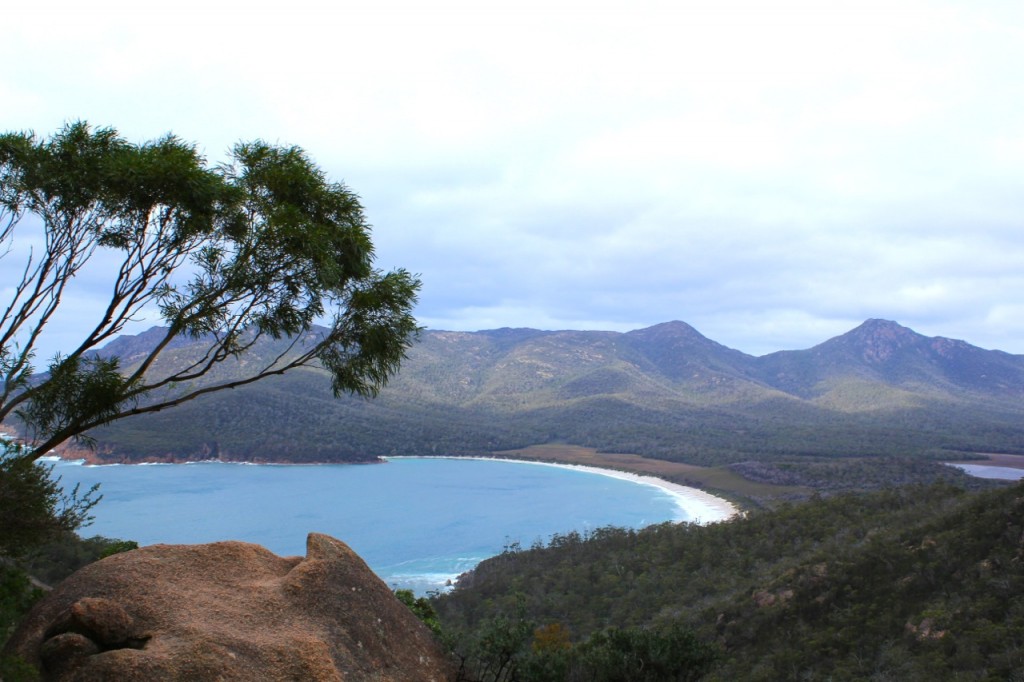 4. Hike to Freycinet's Wineglass Bay
Another one of Tasmania's most known and visited coastal locations is the highly photographed Wineglass Bay in Freycinet National Park. This idyllic bay is a popular spot for day tourists, as there is no accommodation at the bay itself (stay nearby: Saffire Freycinet). The beauty of this place is its isolation – with the bay a couple of hours walk away from the car park, or the viewpoint just 45 minutes walk away (if you don't wish to visit the bay itself).

5. Catch the Ferry to Bruny Island
One of my favourite adventures this year was a visit to Bruny Island (I can't believe I hadn't been until this year!) This is one of Tasmania's most popular outlying islands to visit and it is possible to visit on a day trip from Hobart (drive to Kettering, hop on the ferry and you'll be there in no time!) If you wish to stay on the island there are a number of accommodation offerings, however due to the popularity in summer I would recommend always booking in advance!

6. Hike the Three Capes Track
Its official: the Three Capes Track is my new favourite walking trail in Tasmania (previously the Overland Track). The walk takes three nights and is only possible if you book in advance (price includes accommodation, boat tour and National Parks fees). If you're more of an outdoorsy traveller, this is the best way to see some of Tasmania's stunning coastline!

7. Take a Hike to Montezuma Falls
Although it is tempting to stick to the East Coast's stunning beaches and sunshine in the summer, I promise you there is much more to discover on the West Coast! Being so remote, the West Coast has much less tourist traffic in the summer and has some great lesser-known attractions to visit, like the stunning Motezuma Falls. The walk takes a few hours or you can cycle in for something a little more adventurous!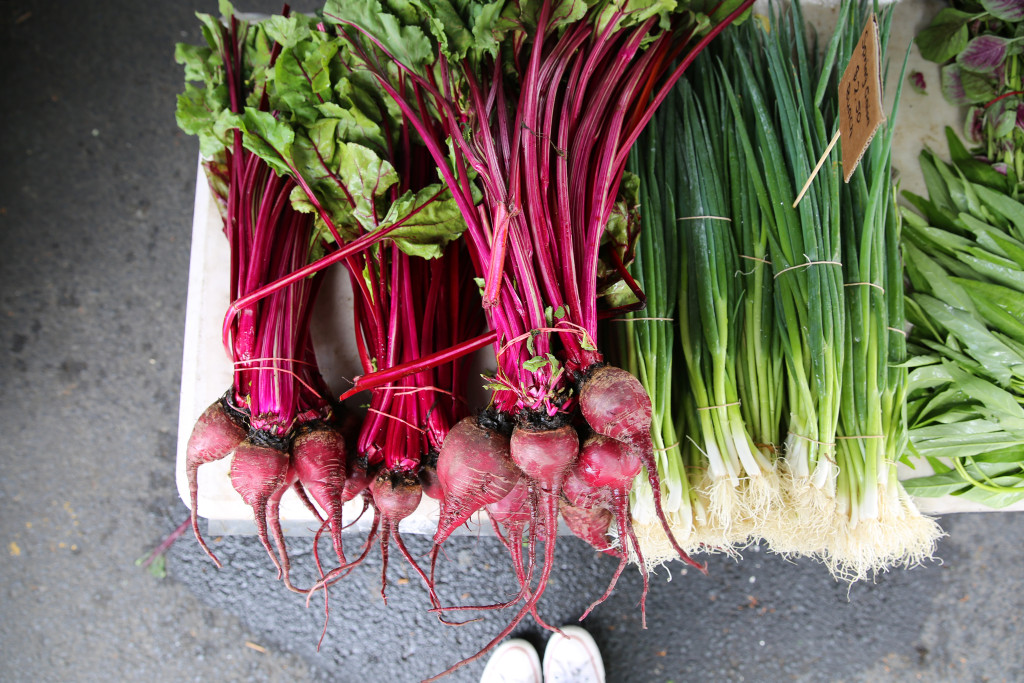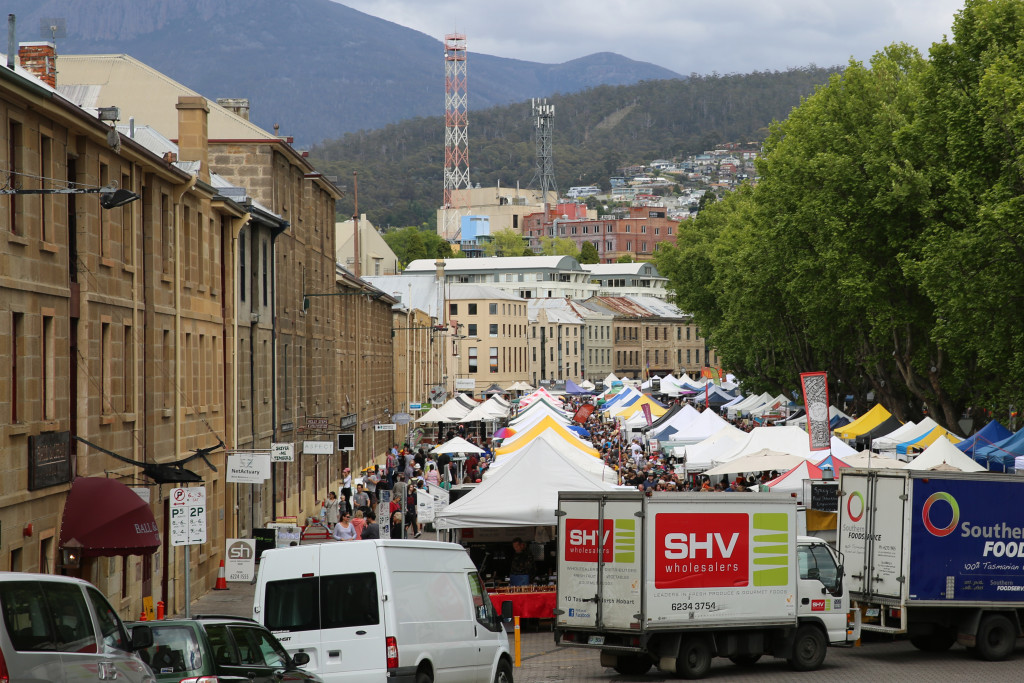 8. Sample Fresh Produce at Salamanca Market
Undeniably the most popular market in all of Tasmania and an attraction in itself, you absolutely must visit Salamanca Market in Hobart if timing your visit on a weekend (the market operates every Saturday of the year). Here you can sample local produce, cheap eats, and pick up a trinket or two to take home.

9. Climb the Stanley Nut
Over on the North West Coast is the beautiful sleepy seaside town of Stanley – best known for "The Nut", an ancient volcanic rock form that offers great views over the town and ocean. The nut is free to climb, takes only 15-20 minutes up (much shorter going down!) and is a great day trip or even better spot to stay a few days and kick back at a slower pace. Much less tourists visit the North West Coast, so you'll find it a great place to unwind and get to know the locals.

10. Experience Farm to Table Produce
But of course the best thing of all about visiting Tasmania in summer? The food! Fresh berries are just the start of it – expect world class wine, cheese, and delicious veggies to make it to your plate over the summertime. Many restaurants and cafes support local farmers, so this is a great opportunity to sample farm-to-table eating.
Still want more?
The 50 Best Things to do in Tasmania!