Is it your first time in Vienna? You've come to the right place. This list is a definitive guide to the best things to do in Vienna. From attractions to visit to local cuisine you can't pass up, these are our favourite things to do in the city of Vienna!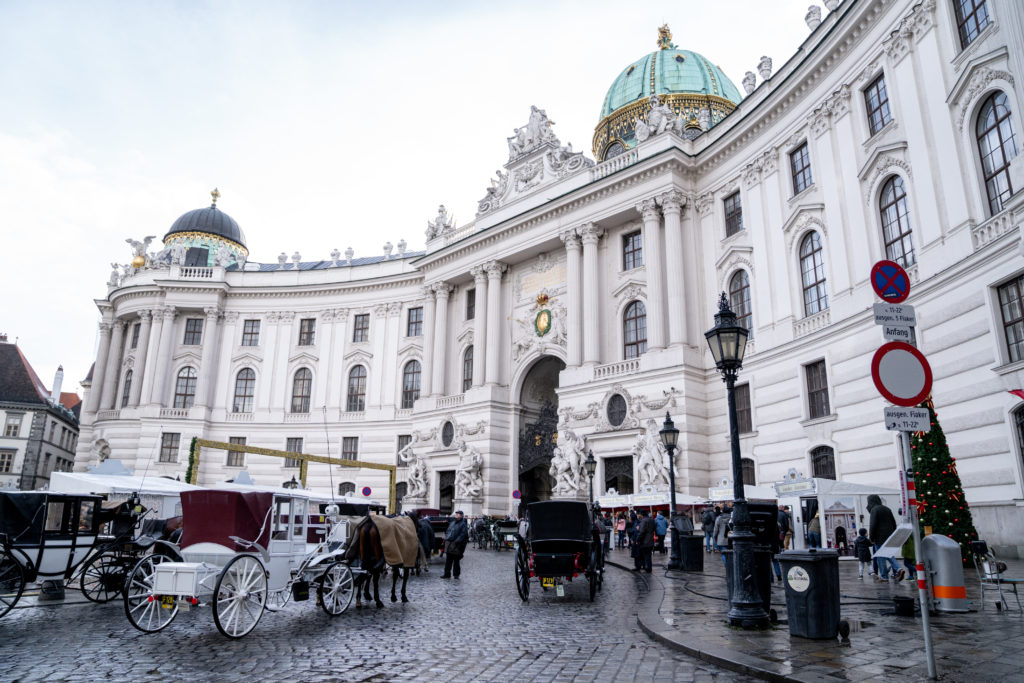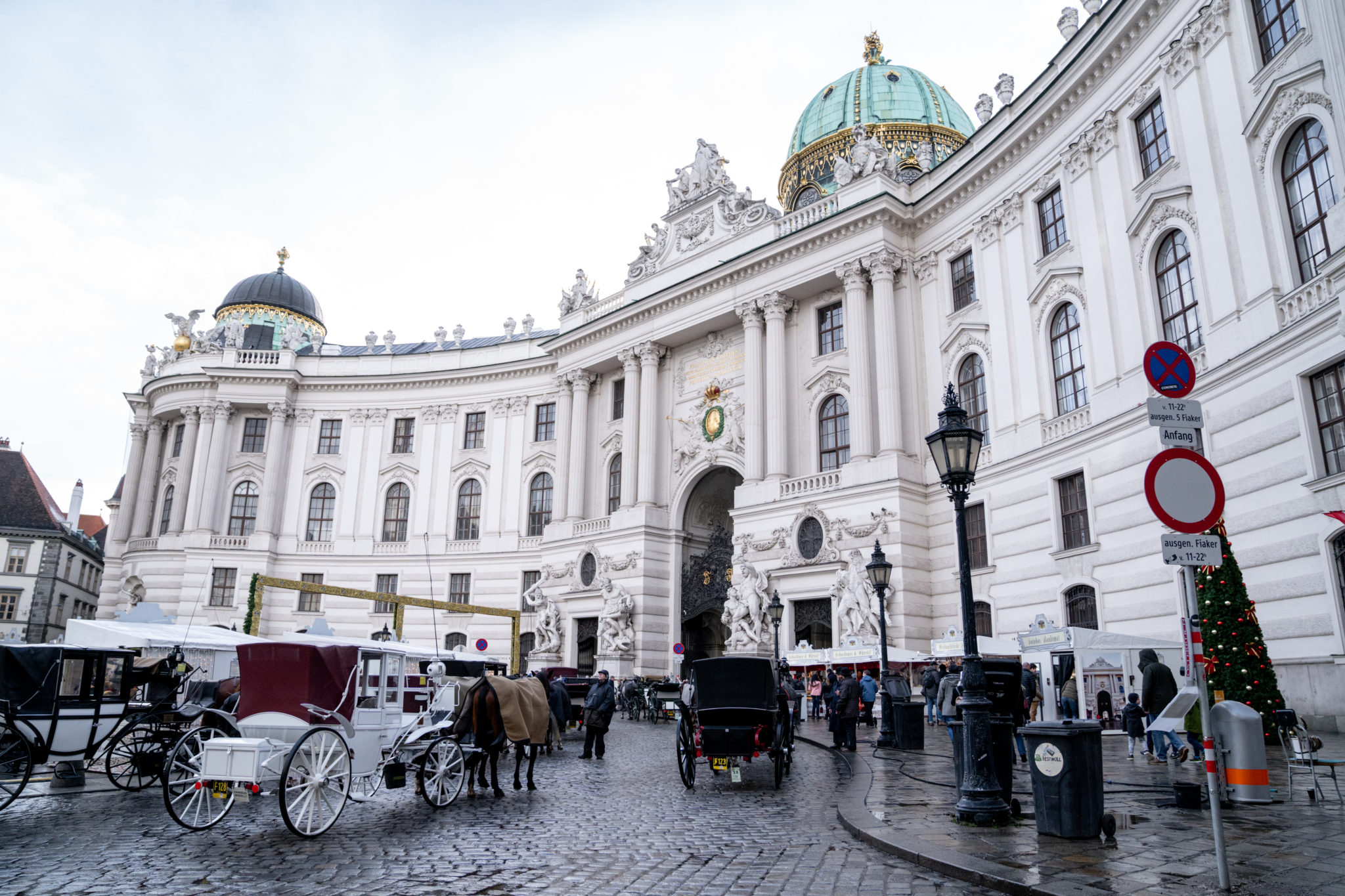 1. Visit the Hofburg Palace
Not only is Vienna the capital of Austria, but it is also the cultural hub of all things Austrian. Cafe culture, Opera, impressive art collections and architecture are among the activities on your agenda. The city of Vienna has gained UNESCO World Heritage status to preserve its unique history. Some have even called it a prettier version of Paris!
Begin your adventure at the Hofburg Palace , located in the heart of the city. This Baroque palace was once the principal imperial palace of the Habsburg dynasty rulers. Today, it is home to the Austrian parliament. From the central point you can verge off in any direction to find a plethora of cafes, restaurants and boutiques. The Hofburg is a great starting point to get your bearings and get a feel for the city. Guided tours take a couple of hours and I found it to be incredibly informative. If you're a history buff like me, don't pass it up!
2. Explore the Cafe Culture
This is perhaps my favourite part about visiting Vienna. The cafe culture in this city has a long history dating back to the days of enlightenment when intellectuals would have secret discussions about their bold ideas. Today the cafe culture in Vienna is as strong as ever. The best part is, you still feel like you're stepping back in time.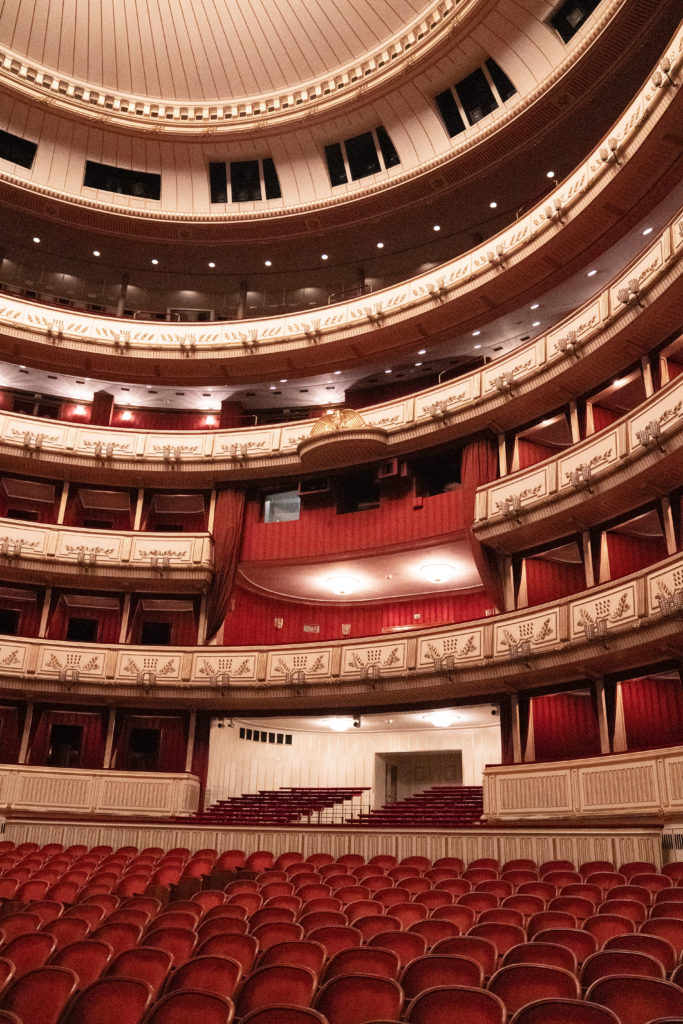 3. Visit the Vienna State Opera House
There are opera houses and then there is the Vienna State Opera House. This was the first opera house I ever stepped foot in, back in 2014 when I spent a year travelling the world solo. Before my visit I thought operas were expensive and for older people but oh, how wrong I was! Here is our guide to getting cheap opera tickets for as low as €3!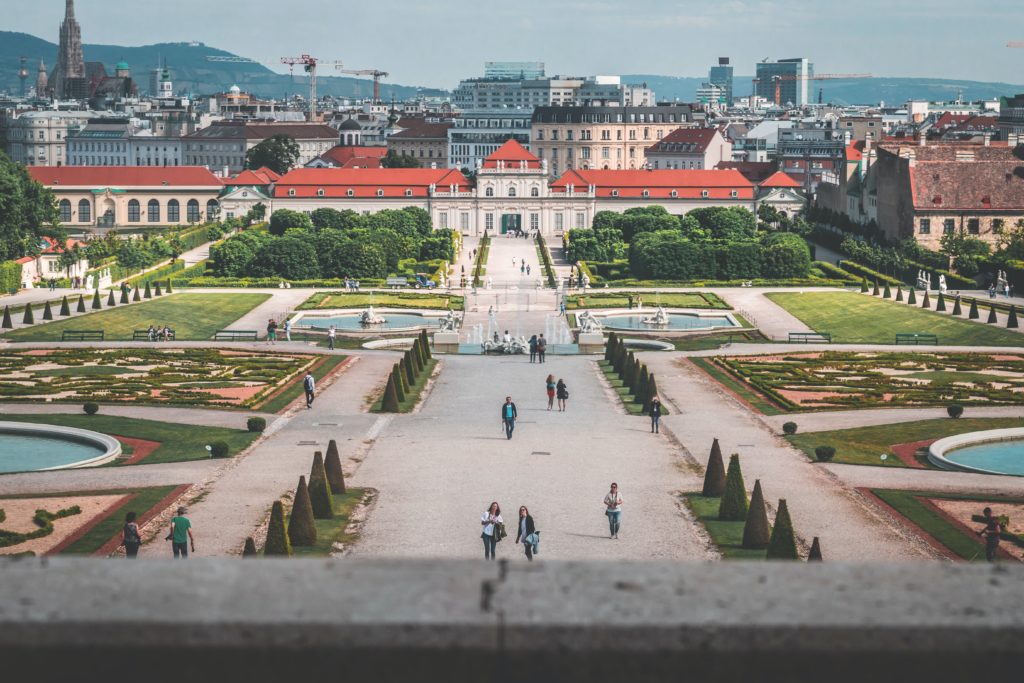 4. Visit Schönbrunn Palace
Schonbrunn was the residence of the Hapsburgs and is well worth visiting when you are in Vienna. The palace is grand and totally worth paying the entry fee as you will be given an audio guide to learn the entire history. You can easily get there via the Vienna subway system.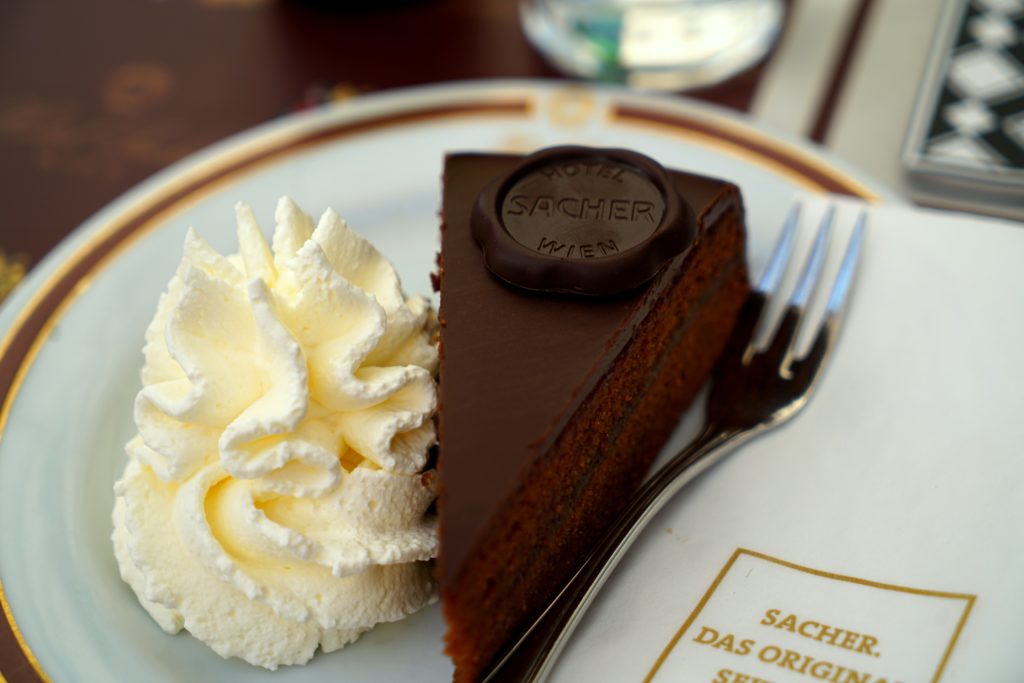 5. Try a slice of Sacher Torte
With all that walking, it is time to reward yourself with cake! The sacher torte is a famous chocolate cake and the story of its origins are just as famous. The cake was invented by Franz Sacher in 1832 for Prince Metternich in Vienna and has since been a favourite among Viennese and visitors alike. For the best sacher torte in the city, head over to Café Sacher.
6. Drop in to Demel
While on the topic of sweets, you can't pass up the opportunity to fill your bag with snacks and sweets for your train journey departing Vienna. Demel is one of my favourite patisseries the world over and it is located right here in the heart of Vienna. If you time your visit in winter, be sure to try their famous hot chocolate.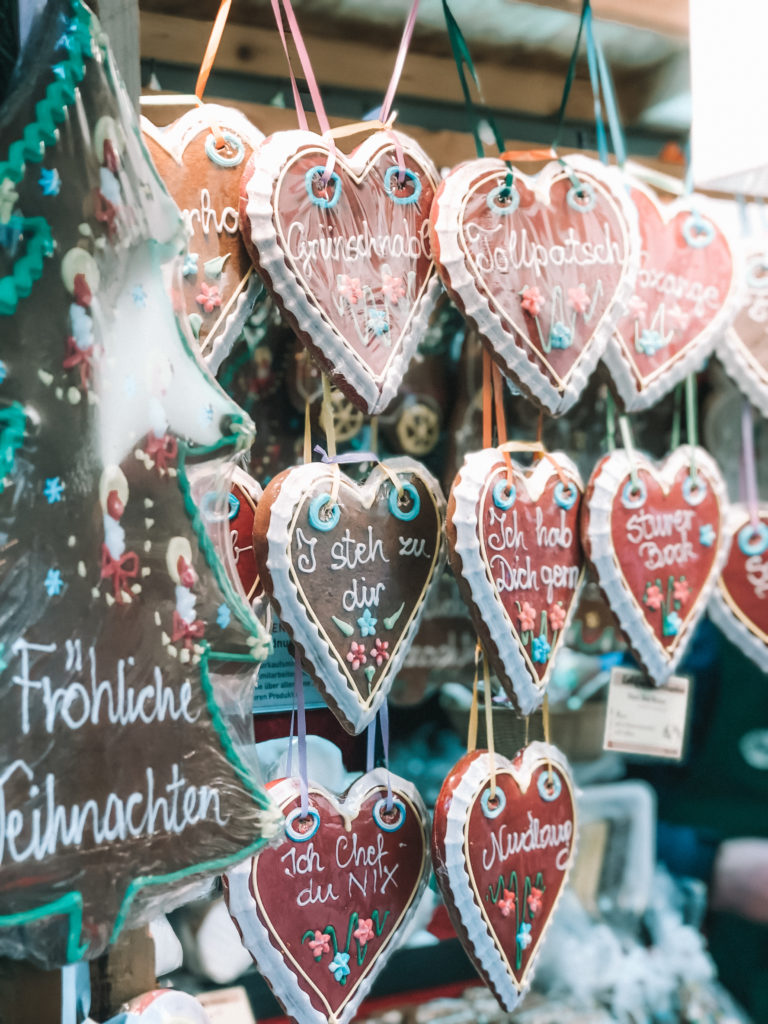 7. Visit the Christmas Markets
I have visited Vienna a few times now but nothing compares to Vienna at Christmas. Through the month of December, the entire city is abuzz with Christmas spirit and the heart of that spirit can be found at the many Christmas markets dotted around the city. You'll be spoiled with mulled wine, ice rinks and all the sweets you can squeeze into your pants.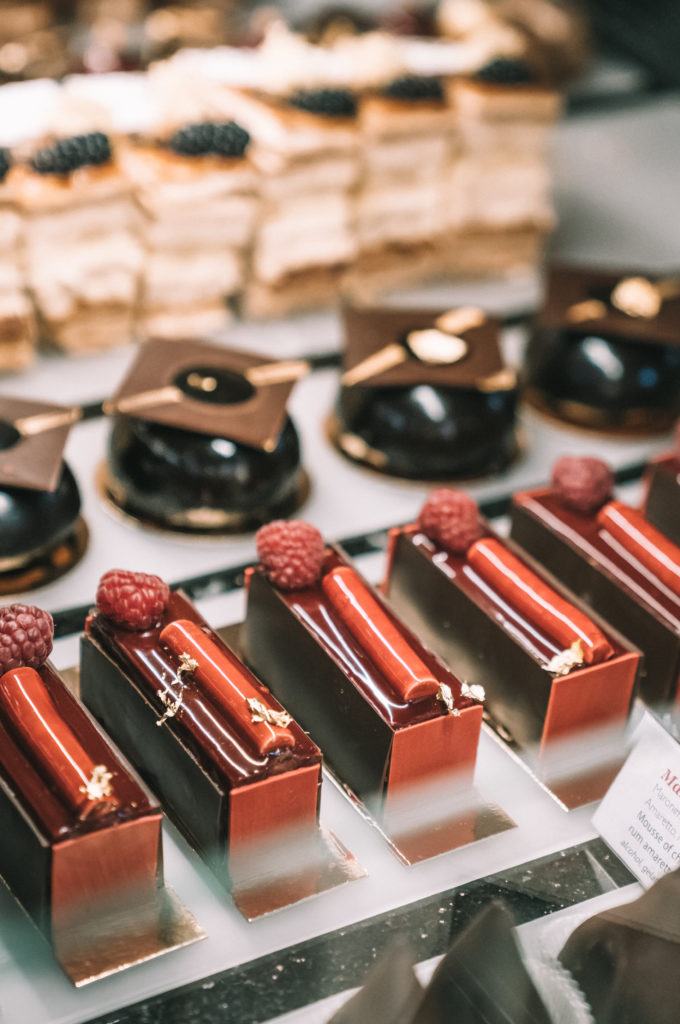 8. Visit Cafe Central
Cafe Central is the most popular and well known of all the cafes here in Vienna. Although locals will tell you to give it a miss (granted it is full of tourists), I still say it is a must do on your first visit to Vienna. The cafe is right in the heart of town and has an old world feel to it. Plus, they have great cakes.
9. Hundertwasserhaus
Austria is a bit of an underdog when it comes to famous artists. One that I personally admire is Hundertwasser, famous for his use of curves and obsession with leaving out straight lines. The Hunderwasserhaus is a perfect living example of this – an apartment block in the suburbs of Vienna.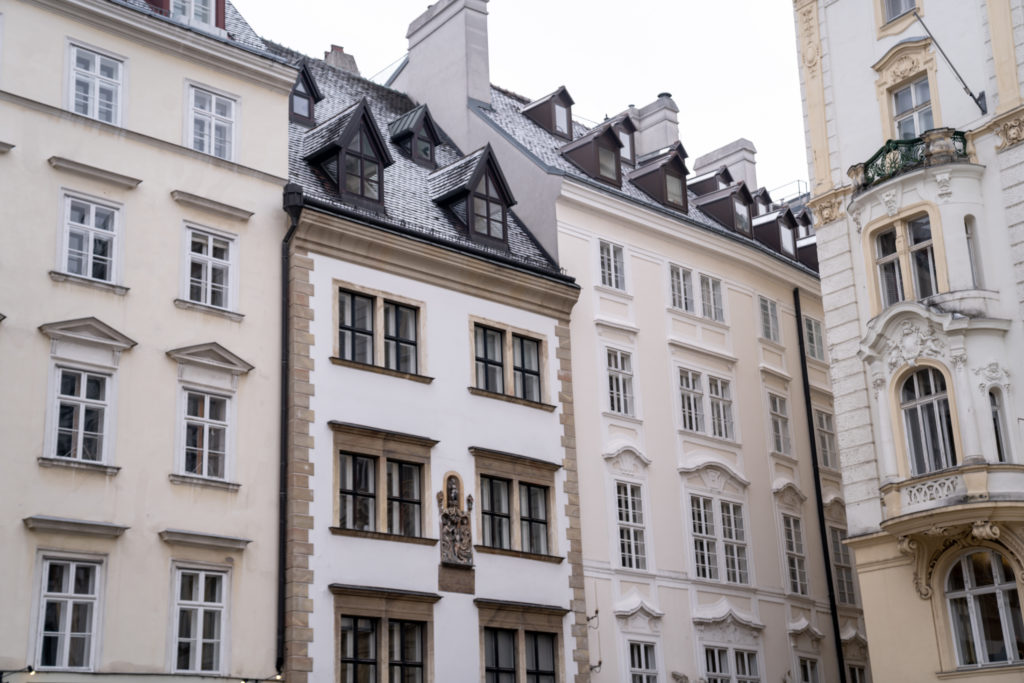 10. Wander the streets
While there aren't as many attractions in comparison to the likes of Paris and Rome, one of the charms of Vienna is to just wander the streets at leisure. The Inner Stadt is full of old-world charm and history at every turn. If you love Vienna, chances are you will also enjoy nearby Prague, Budapest and Salzburg!