London does pretty fantastic coffee, there's always a new artisan coffee bar opening up round the corner. In light of the quality of coffee we have here I thought it would be fitting to shed a little light on some of the best independent coffee shops we have. So here you have it – 10 London coffee shops you should know about. Hopefully this will save you from having to drink Starbucks filter coffee in the future!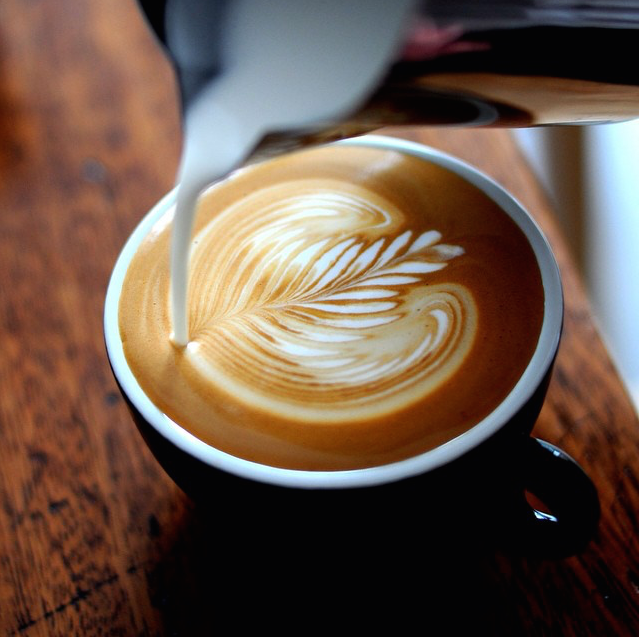 1. Kaffeine
Located in Fitzrovia this independent Australian owned cafe is one of the best coffees shops in London. They now have two coffee shops in the area because they're doing that well! As well as making some of the best espresso coffee in the city they also have a delicious selection of fresh seasonal food, perfect for a lunch break. They serve both drink-in and take out coffee so you can enjoy it not matter how much of a rush you may be in. The beans they use come from Square Mile who have a reputation as one of the best coffee roasting companies in the UK. I'm sure you can see why they're one to visit!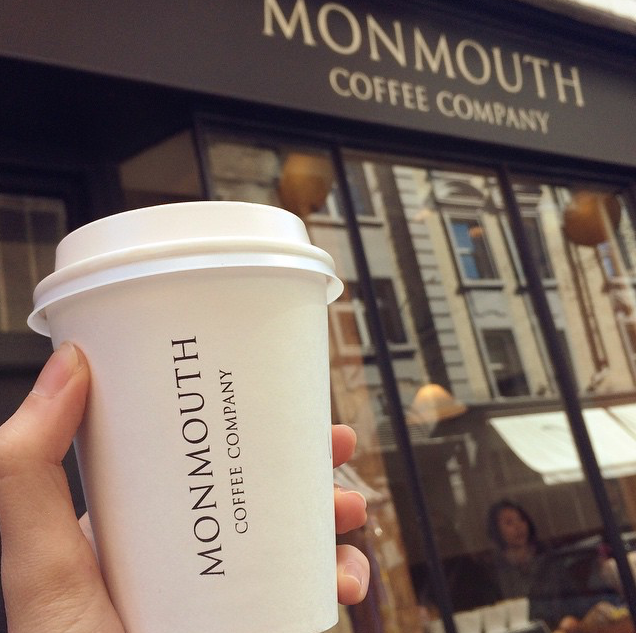 2. Monmouth
Monmouth has 3 cafes dotted across London in Covent Garden, Bermondsey and Borough. They serve coffee made from the beans they source and roast themselves. Their beans come from individual farms in Africa, Asia, South and Central America. The beans are for sale in all of their cafes if you love it so much you want to have their coffee at home as well. A personal favourite is the Latte it's always deliciously creamy whilst maintaining a strong coffee taste! They're definitely a London Coffee shop you should be looking out for.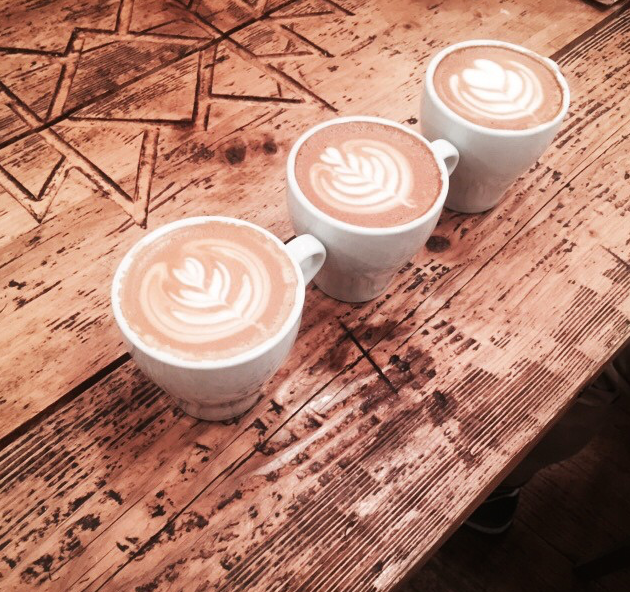 3. Allpress Espresso Bar
Allpress roast their own coffee beans which they source from sustainable, small coffee farms around the world. They secure continual relationships with their farmers and respective communities to ensure quality is maintained and the purchasing is mutually beneficial. Whilst their beans are used in a number of cafes across London including
Flotsam and Jetsam
(Wandsworth), their Espresso Bar is well worth a visit, you'll find them in the heart of Shoreditch serving up great coffee to be enjoyed sat at wooden benches. Because how else would one drink coffee in Shoreditch? They also have a cafe and their roastery in Dalston if that's more convenient for you!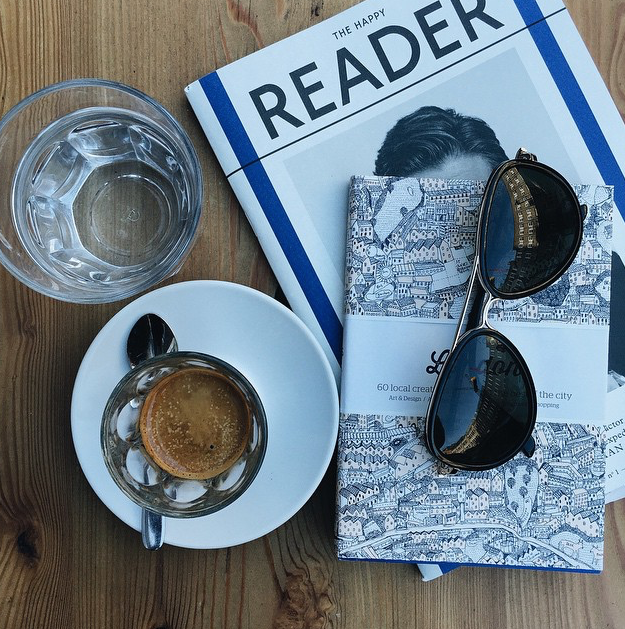 4. The Espresso Room
You'll find the Espresso Room in Bloomsbury, they have a cute little cafe with seating outside in the warmer months. It was inspired by Melbourne coffee shops where the founder spent some time living. They now strive to be seen as a neighbourhood cafe that serves high quality coffee using the best coffee beans. The little cafe sits perfectly in the area and their coffee really is delicious, top that with delightful staff and you have yourselves a winner!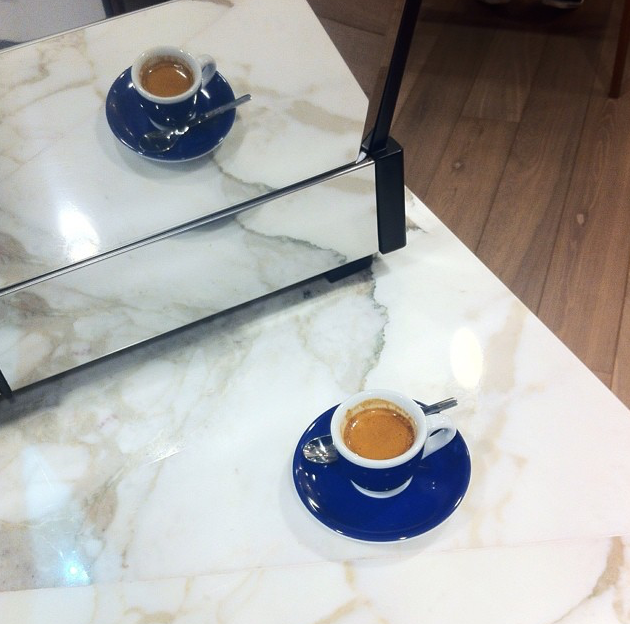 5. Workshop Coffee
These guys now have for cafes in London so you have a choice of Clerkenwell, Fitzrovia, Holborn and Marylebone depending where you like to drink your coffee. Workshop have the most fantastic branding, simplistic yet memorable. However, their design is only topped by the coffee quality, with beans sourced from Kenya, Ethiopia and Colombia. Their cafes provide a great work spot too for any of you freelancers out there. Be sure to seek Workshop out you won't be disappointed!
6. Shoreditch Grind
Shoreditch Grind is the original in the now series of Grind bars which you'll find in Soho, London Bridge and Holborn. Shoreditch Grind is an all day espresso and cocktail bar – there's also a recording studio located upstairs! The Grind bars were yet another Aussie inspired coffee shop to hit London (evidently Australia are doing cafes very right!) The Grind & Co House Espresso blend is roasted daily in small batches, as well as the house blend each of the bars have their own versions exclusive only to them. But if you're seeking something a little more hardcore their Espresso Martini's are one of the best in London and their food is also pretty delicious! All in all, one of my favourite coffee bars in London.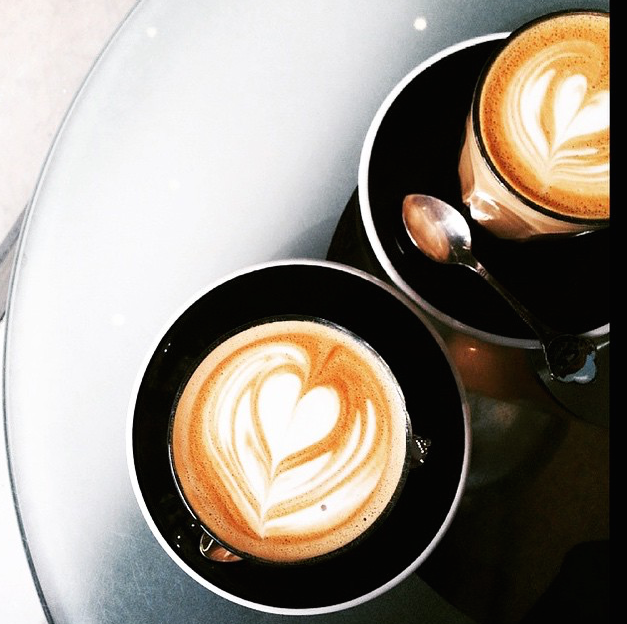 7. Fleet Street Press
Those who work or study in the area will know Fleet Street Press for their amusing blackboard notices which are enough to bring a smile to even a Londoner's face. They also happen to serve really delicious coffee, their beans are sourced from
Caravan
(another great coffee bar and roastery located in Exmouth Market). Not only do they serve great coffee but they also have a selection of delicious pastries, baguettes and cakes for you to enjoy alongside a latte. It's a lovely little independent cafe in the heart of the city.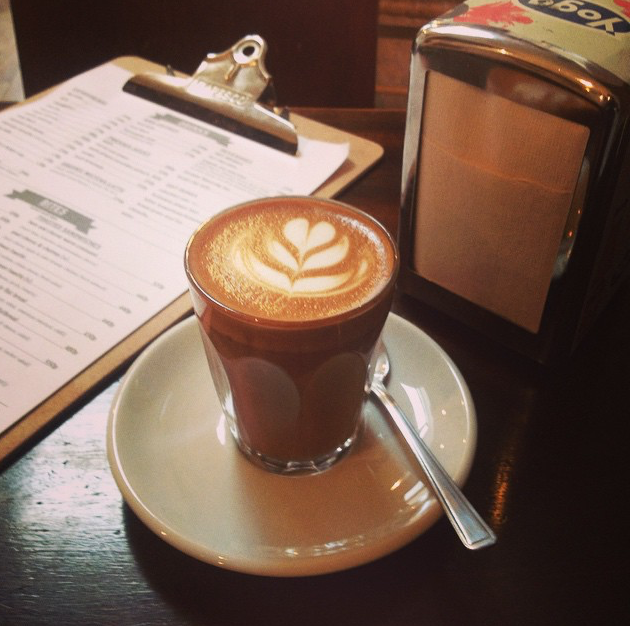 8. Chairs and Coffee
You may recognise this name from my post about London brunch spots, if you don't then you should definitely head over and check that one out I have a feeling you'll like it. However, back to their coffee! They serve coffee using beans that they roast in house, the beans are sourced from Ethiopia, Kenya and Brazil. Like most coffee shops you can get take out from them however I always choose to sit in as the cafe is so eclectic with wooden chairs pinned to the walls. Chairs and Coffee are located in Fulham so be sure to go and find them!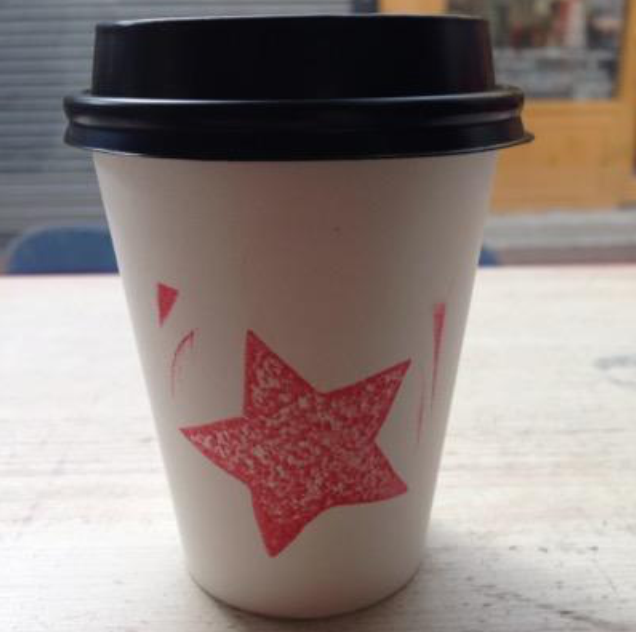 9. Federation Coffee
Federation Coffee are located in Brixton, their beans come from another of the top London roasters – Campbell and Syme who create bespoke blends for them. As well as serving up some of the best coffee South of the river they also have the most delicious Anzac biscuits, they're really quite addictive, you have been warned. Aside from the fantastic coffee and biscuits they also have a daily selection of sandwiches (the grilled cheese is amazing) and the cakes are pretty great too!
10. The Attendant
The Attendant certainly wins my award for one of the most original cafes in London. The first Attendant cafe can be found in Fitzrovia in a converted Victorian public toilet, yes that's right you did hear me correctly. They have recently opened up a second cafe in Shoreditch however this one has a slightly more normal interior compared to the toilet. Their beans are also from
Caravan
and they sure do make a great coffee with them. If you're looking for a bite to eat then they also always have a delicious selection of sandwiches (both hot and cold), soup and salads. I'd highly recommend a trip to their Fitzrovia branch, it's definitely a unique experience!
PLANNING A TRIP TO LONDON? CHECK OUT OUR GUIDE: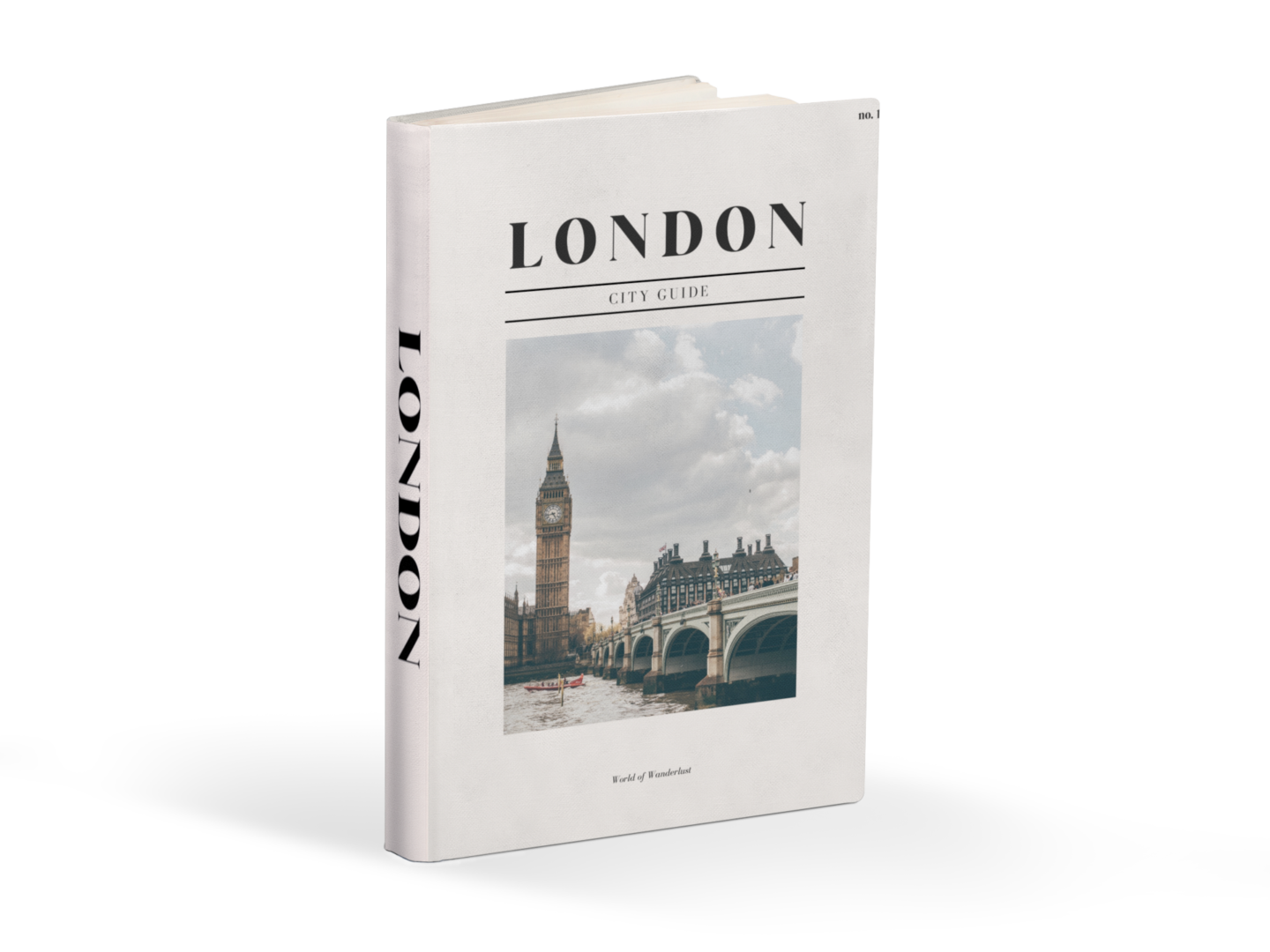 The WOW Guide to London