If you find yourself in New York City, prepare to be overwhlemed by the many great food options available at your disposal. But it isn't just one dollar pizza and endless coffee stands that keep this city going. Did you know you will find some of the world's best bakeries in New York City? In fact, this is where many of the world's baking trends begin. Here's our guide to the 10 best bakeries in New York City to help you plan your sweet escape.

Levain Bakery
If you arrive early you can usually avoid the line that forms outside this small but incredibly popular bakery that now has a number of locations in the city.
What to get: The cookies are incredible here so don't leave without a collection of your fave flavours.
2167 Frederick Douglass Blvd, at 117th Street, New York
Doughnut Plant
Regardless of whether you want a regular ol' donut or a fancy pants colourful creation, you'll find all that your mind can imagine and more at doughnut plant. There are a few around town so be sure to map your closest location before heading off for a hike around town!
What to get: A selection of doughnuts – the prettiest ones, of course!
Numerous locations throughout New York City (W 23rd Street is the most central)
Molly's Cupcakes
This cute little yellow cupcake store is a delight to visit not only for its food, but also the cute interior. The pies and ice creams are also really (like, really, really) good!
What to get: Ugh, where to begin. Pick your favourite flavour & you won't regret it.
228 Bleecker Street, New York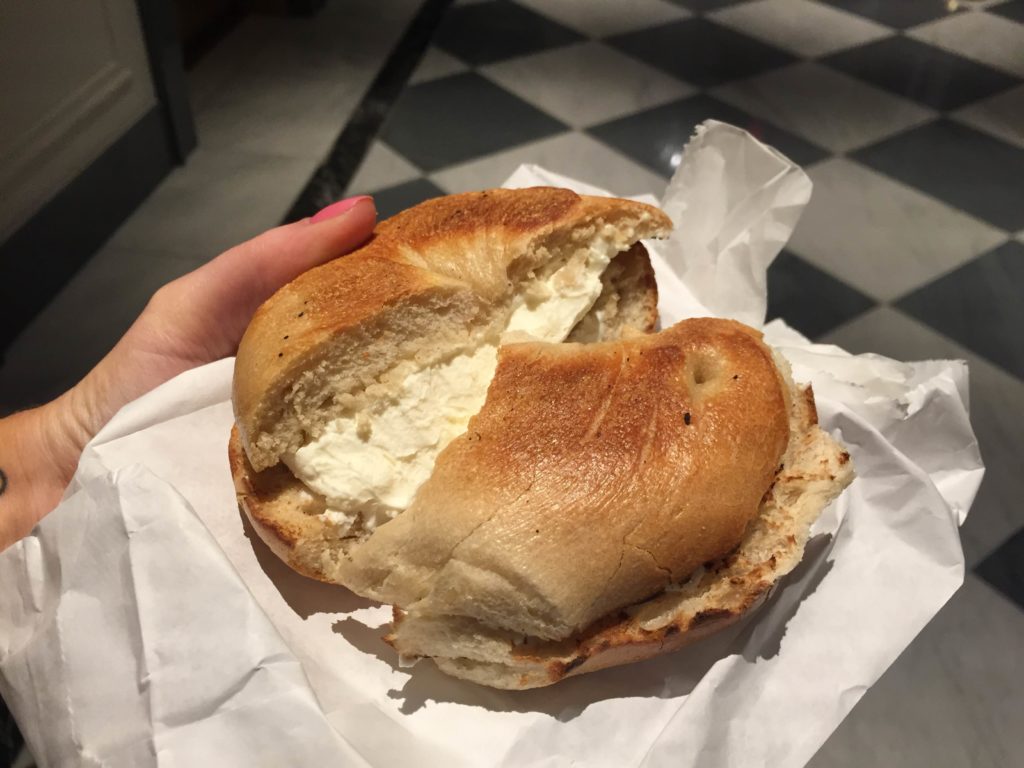 Best Bagel Coffee & Restaurant
If you come to New York and don't get yourself a bagel for breakfast…. did you even come at all!? One of the most known shops in town (that consequently attracts a line) is Best Bagel, with a couple of locations throughout town.
What to get: Rainbow bagels, of course!
225 W 35th St, New York
Make my Cake
Nothing beats Southern food and especially Southern cakes (after all, Hummingbird Cake is their speciality!) Make my Cake are true specialists in cakes made to order, so if you're in town for a special celebration you won't find a better cake maker!
What to get: Cakes made to order
121 St Nicholas Ave, New York
Almondine Bakery
If you're hanging out for a croissant as good as the ones served in France, then look no further than Almondine Bakery (and go for the almond croissant, its a winner every time!)
What to get: The almond croissant
85 Water St, Brooklyn, New York

Dominique Ansel Bakery
Straight out of Paris, Dominique Ansel has built a very reputable name for himself here in New York City, thanks to a range of unique and intricate creations that you won't find elsewhere (although nowadays you can find the copy-cat-cronut popping up at other bakeries).
What to get: The cronut, DUH! They usually sell out around 11:00am so come first thing!
189 Spring St, New York
Sprinkles Cupcakes
Sprinkles Cupcakes are renowned across America, especially after their ingenious creation: The Cupcake ATM machine. Yep, you read correctly. Their stores are just as cute, pink, and above all delicious!
What to get: Cupcakes, surprise surprise!
780 Lexington Ave, New York
Magnolia Bakery
Commonly regarded as the sole bakery responsible for starting the cupcake revolution, Magnolia Bakery is a must visit in New York for at least one cupcake (though I'd recommend purchasing a box of 6 and trying a few flavours). The hummingbird cupcake is my all-time favourite, though the red velvet comes in at a close second. You can keep up to date with their current flavours on Instagram.
What to get: Hummingbird Cupcake
Grand Central Station (Lower Food Court)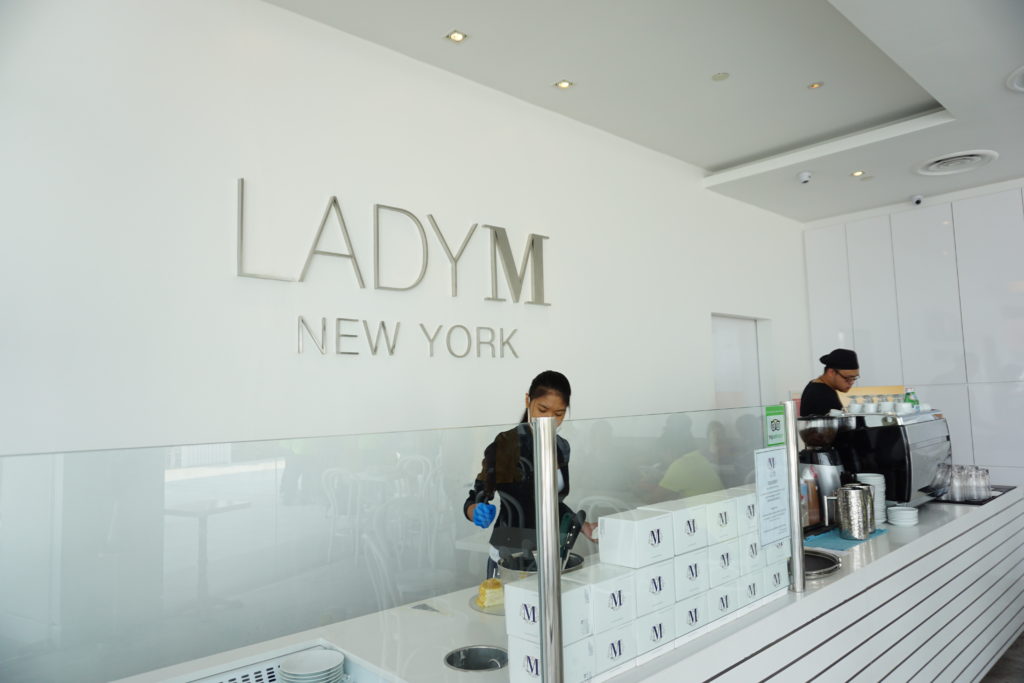 Lady M
One of the more delicate patisseries in town, Lady M has an ever-changing selection of cakes and pastries in a colourful range of sweet-tasting goodness.
What to get: Perfectly crafted pastries
West 10019, West 58th Street
Dana's Bakery
30 minutes from New York City over in New Jersey you will find Dana's Bakery – an extra inclusion because I just couldn't leave it out! Unfortunately their New York story has closed down, but you can also order them online and have them delivered to your hotel.
What to get: A 12 pack selection – don't miss the churros and s'mores!
27 Utter Ave, Hawthorne, New Jersey