Being dubbed a UNESCO World Heritage Site signifies a certain magnitude of importance to a local culture and destination. These globally recognised sites are educational, cultural, scientifically or physically important and as such, they are typically the world's most intriguing sites to visit for travellers. Should you wish to discover some of the best of the now more than 1,000 sites, here's a compilation of the WOW top 100…
Top 100 Most Beautiful UNESCO World Heritage Sites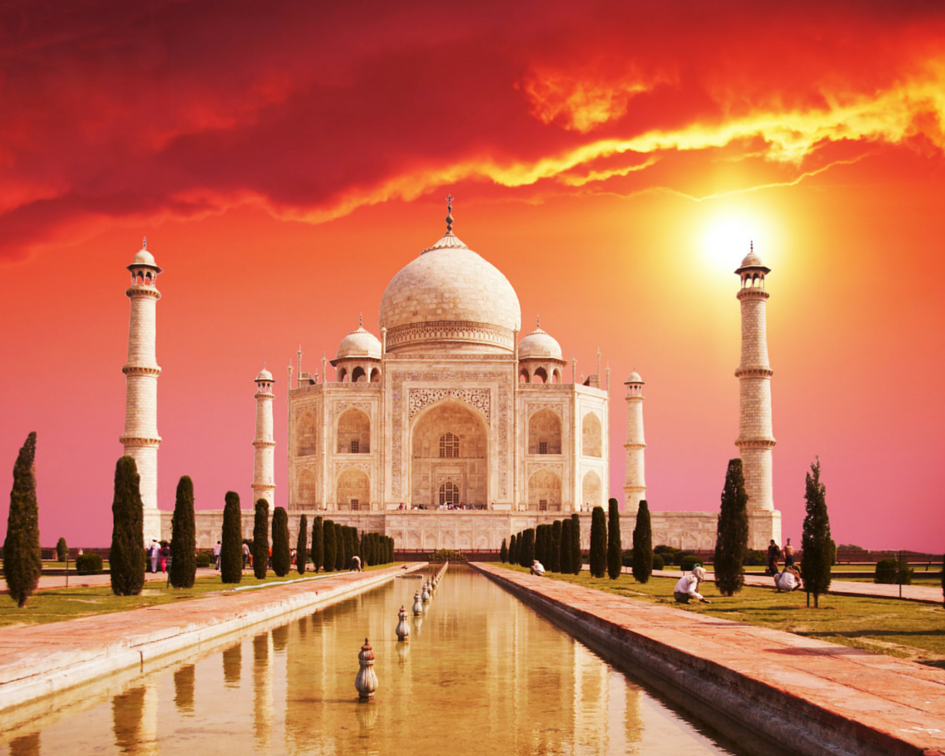 1. The Taj Mahal
Located in Agra, India, The Taj Mahal is perhaps the most iconic UNESCO World Heritage listed site in the entire world. Built in the early-mid 17th Century, this incredible marble mausoleum attracts visitors from around the world with ease.
2. Great Barrier Reef, Australia
This natural display of marine wildlife is one of Australia's best known attractions. The Great Barrier Reef is over 2,300 kilometres in length and includes 900 islands! See here for more tips on what to see and do in Australia (Image by Toby Hudson via Wikimedia Commons)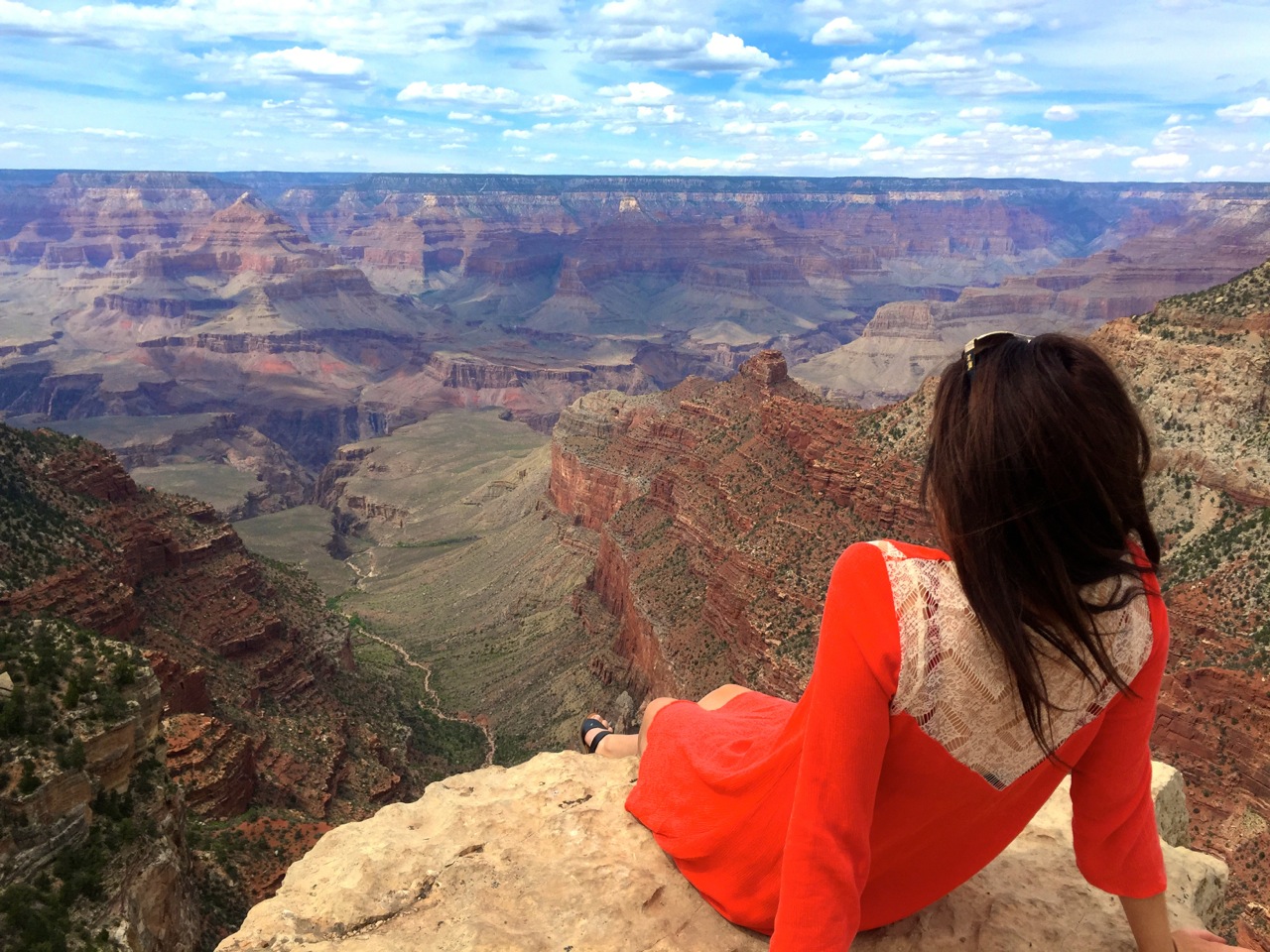 3. Grand Canyon
This deep canyon in the state of Arizona is one of the USA's most recognised attractions and certainly its most renowned natural attraction. There are many ways to experience the Grand Canyon, so be sure to check out these 9 different ways to experience the Grand Canyon!
4. Easter Island, Chile
Easter Island has long been an area of interest for historians and archeologists aiming to uncover the mystery of this small island in Polynesian waters. If you do get a chance to tick this off the bucket list, Easter Island is one of the most remote UNESCO World Heritage listed sites to visit and certainly one of the most interesting mysteries.
5. Petra, Jordan
Petra, the "lost city" has long been a travellers' favourite when visiting the Middle East. Petra is half-built and half carved into the rock where it stands, making it both fascinating visually in the present day as it is historically (Image by Mileli via Wikimedia Commons).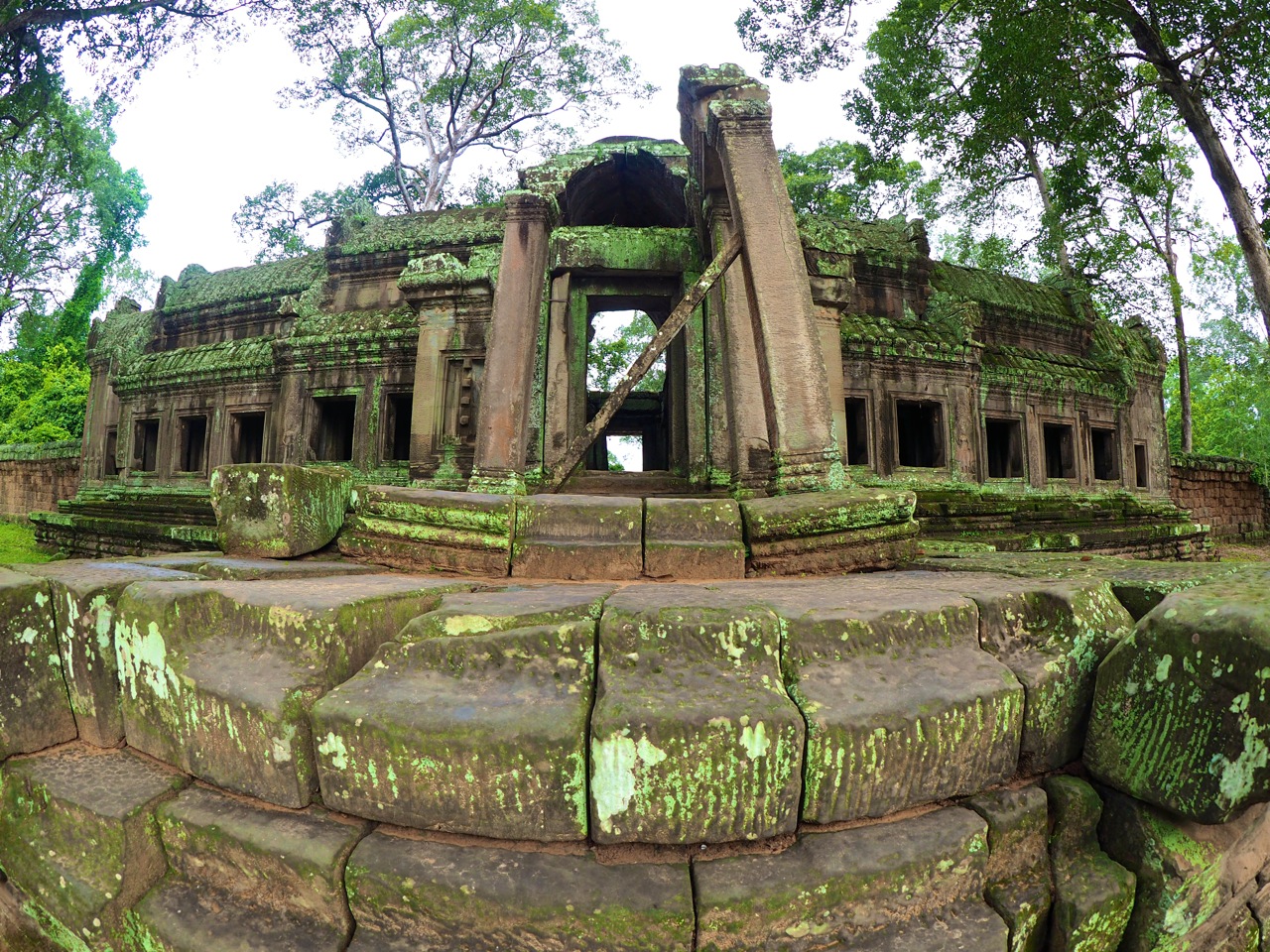 6. Angkor Wat, Cambodia
Cambodia's Angkor Wat is the largest religious monument in the world. However what is interesting about it is that despite now being a Buddhist temple, it was once a Hindu place of worship. This particular UNESCO World Heritage Site offers travellers a great insight into the evolutionary aspect of travel and how time can change things in both simple and dramatic ways. See here for a full guide to visiting the temples of Angkor Wat.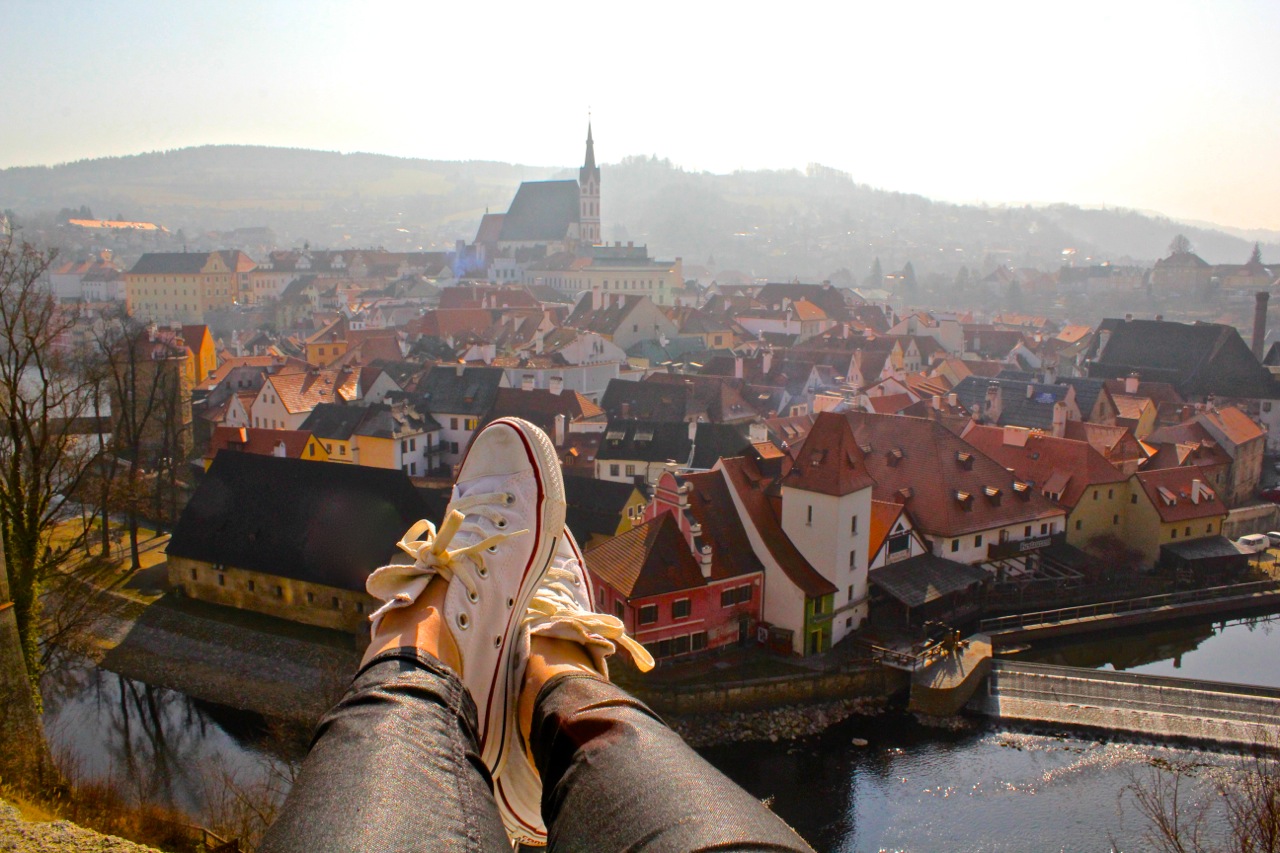 7. Cesky Krumlov, Czech Republic
This quaint little village is top on many travellers' lists when passing through Czech Republic on a larger European tour. Of course one look at the photos will tell you why. Cesky Krumlov is also home to bears inside the castle, friendly locals and is a great meeting point to encounter travellers from all around the world – everyone, it seems, passes through here nowadays!
8. St Petersburg, Russia
The former capital of imperial Russia not only has a high significance in Russian history, but also happens to be the most beautiful city in the entire country. Be sure not to miss taking a day trip to Peterhof Palace!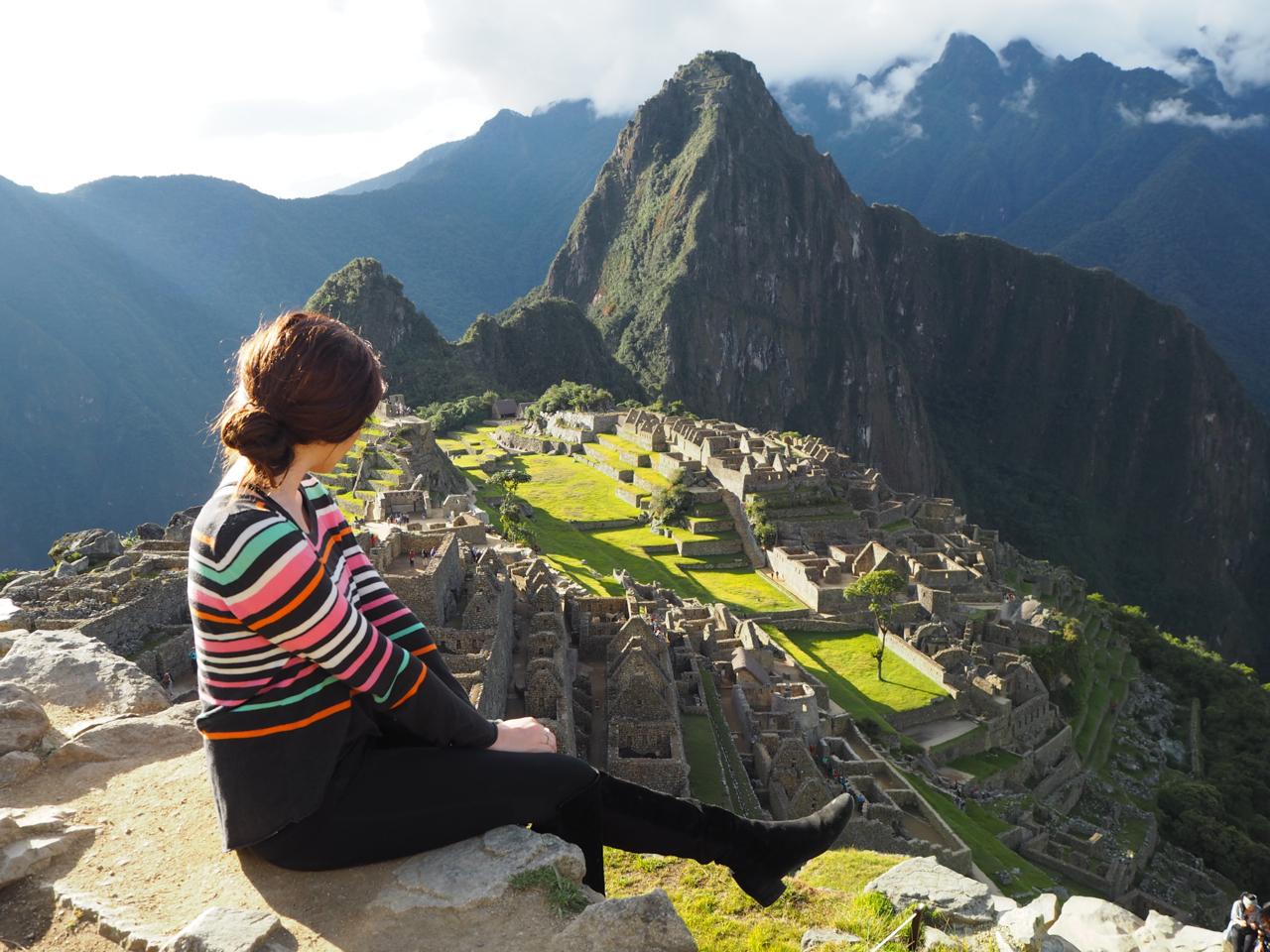 9. Machu Picchu, Peru
Machu Picchu has quickly become a huge tourist drawcard for Peru in recent years, sparking much interest in the history of the Incas. Before you go, here's 10 things you need to know about Machu Picchu.
10. Iguazu Falls, Brazil & Argentina
Travellers exploring South America aren't likely to pass up the opportunity to see Iguaza Falls in the flesh. You can see the falls from both Brazil (panorama) and Argentina (up close), with most travellers choosing to see both sides as they cross the border. If venturing throughout the region, don't miss these popular places in South America!
11. The Forbidden City, China
If these walls could talk! The Forbidden City was the Imperial Palace throughout the Ming and Qing dynasty and is now a museum open to visitors (Image via wikicommons).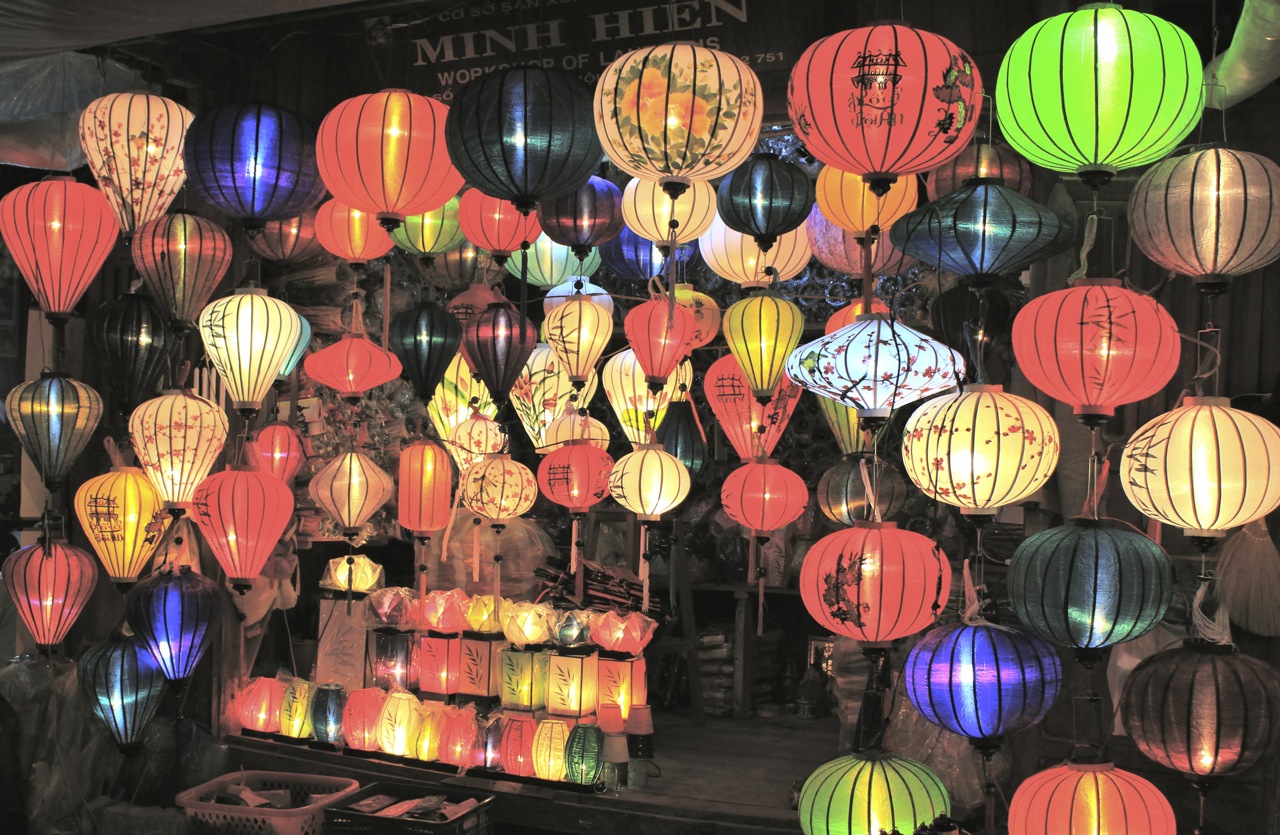 12. Hoi An, Vietnam
This sleepy town on the coast of Vietnam captures the hearts of any traveller passing through with its unique French influence and typical southeast Asian charm. The people are friendly, the beaches are nearby, and there's really no way you can't enjoy Hoi An!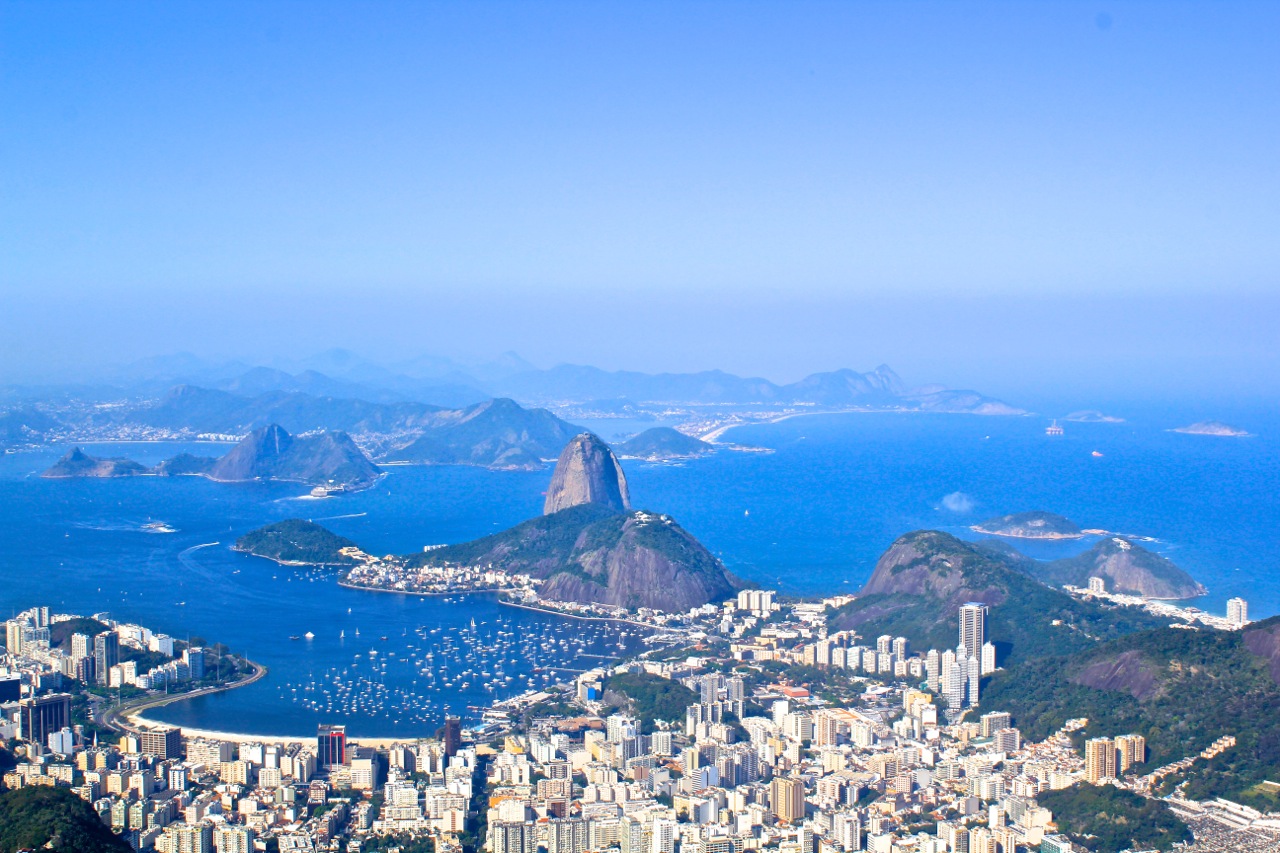 13. Carioca Landscape, Rio de Janeiro
The landscape seen from the Christ the Redeemer statue is UNESCO World Heritage protected, and one glance from atop the mountain soon proves why! Expect delays in reaching the top and incredibly overwhelming crowds… though, it is entirely worth it!
14. Canadian Rocky Mountain Parks
When you think of Canada, you often think of the above image. The above picture is of Banff National Park, located in the Canadian Rocky Mountains. Here you can enjoy all of what you'd expect in Canada: hiking, kayaking, canoeing, skiing, snow boarding, you name it! (Image via Wikicommons).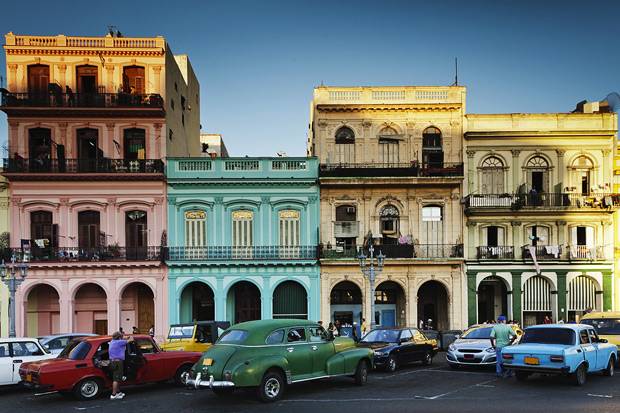 15. Old Havana, Cuba
While Havana will soon be changing given the lift of embargoes, right now it is still a timewarp that captivates all travellers with its' unique charm and charisma (Image via).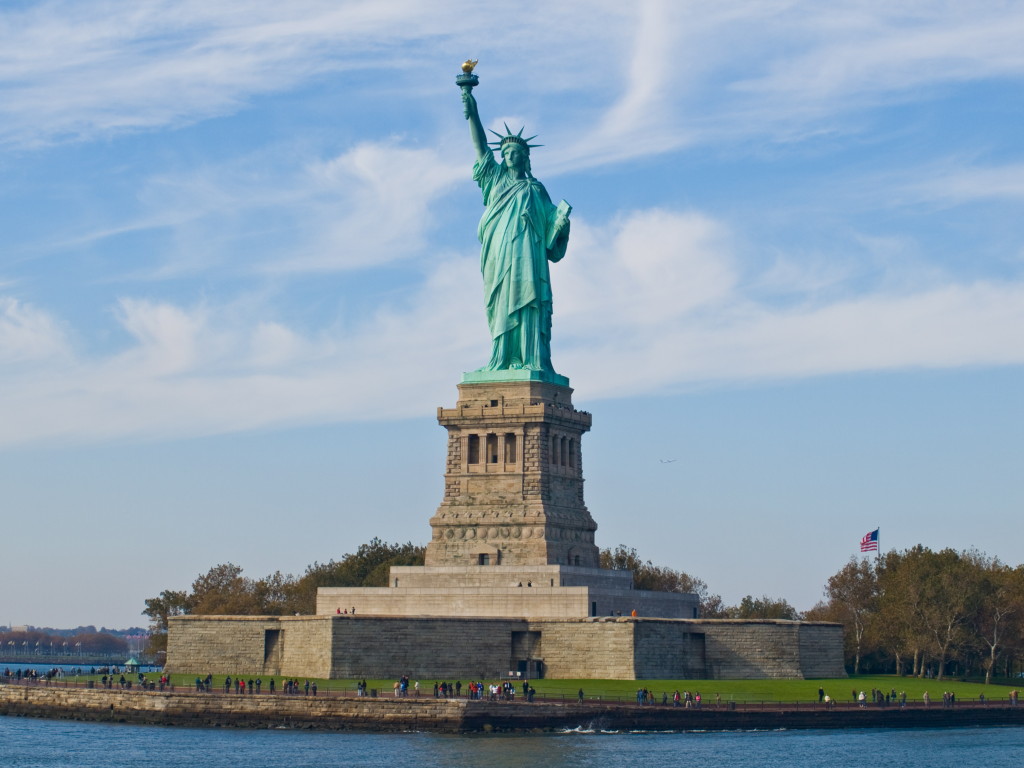 16. Statue of Liberty, USA
The Statue of Liberty is often the first thing that comes to mind when thinking of New York, otherwise it is likely to be Empire State building or the famous "NY" yankees logo. Whatever the case, you can't come to New York without catching a glimpse of the true icon. If you want a cheaper option (actually, its free!) take the Staten Island Ferry round-trip without paying for a view of the old girl from afar.
17. Pyramids of Giza, Egypt
The pyramids of Giza are a world icon, there's no doubt about it! (Image via Bimzz) They are also the oldest of the seven wonders of the world.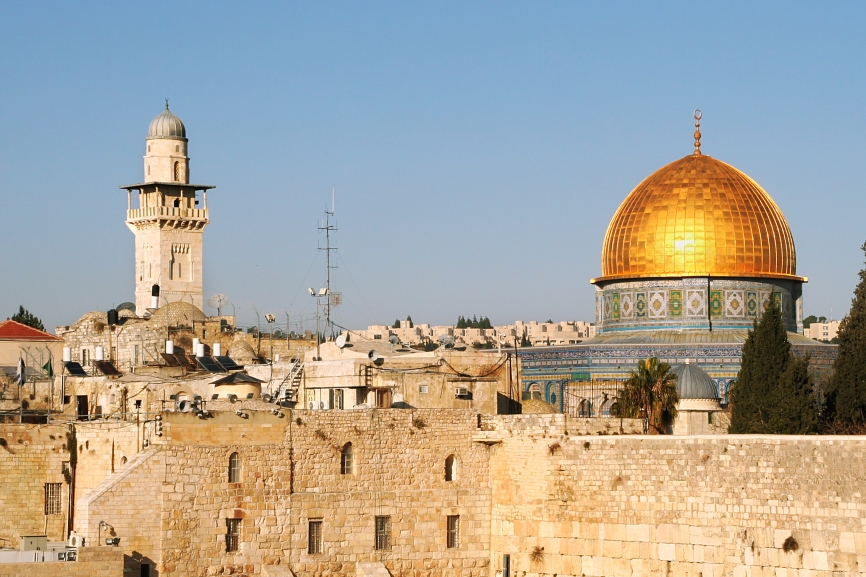 18. Old City of Jerusalem and its Walls, Israel
There is no place in the world like Jerusalem – a city held sacred to Jews, Christians, and Moslems. The towering walls, narrow alleyways, and colourful markets are all characteristic of this incredible city (Image via Travel Hub).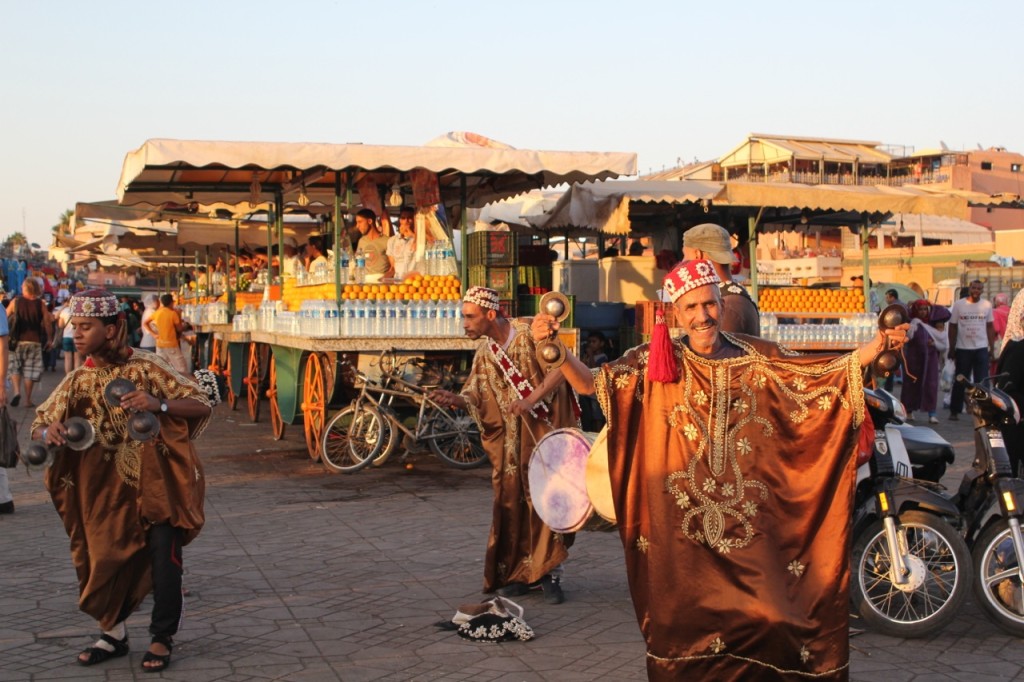 19. Medina of Marrakesh, Morocco
The Medina in Marrakesh is certainly a sight for the eyes, as well as invigorating all the senses! There's always a lot going on, so be sure to have your wits about you!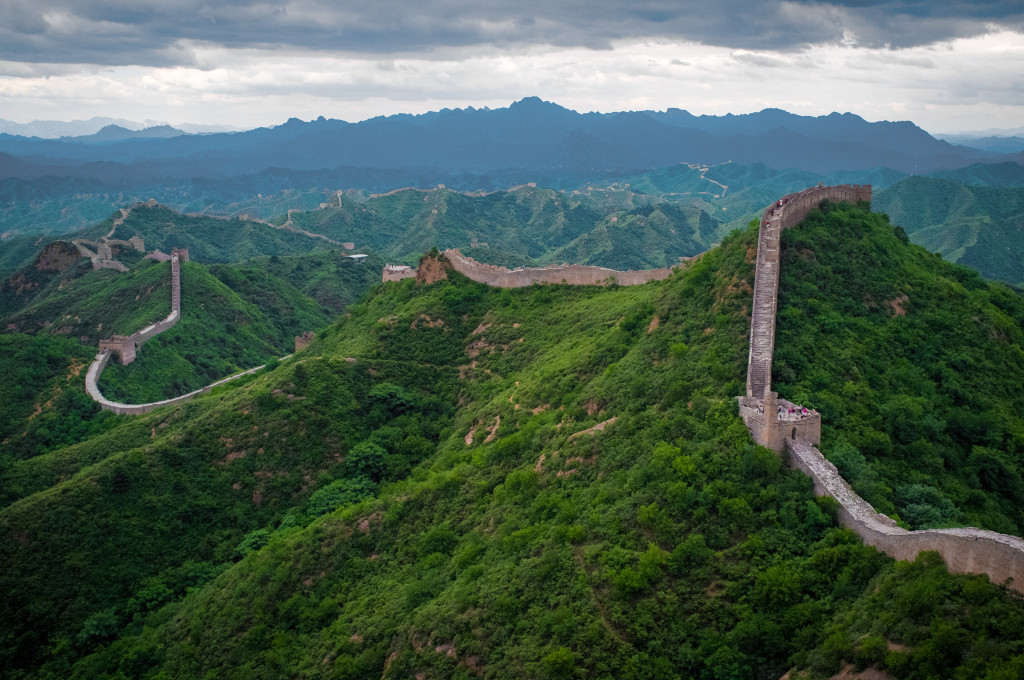 20. The Great Wall, China
There's no wall quite as great as the Great Wall, spanning 5,500 miles across China (Image via Wikicommons).
21. Historic Centre of Rome, Italy
It comes at little surprise that the Historic Centre of Rome is one of the world's most visited UNESCO World Heritage Sites. There is much to see and do whilst in the historic centre, so be sure to read the 20 places you must visit in Rome!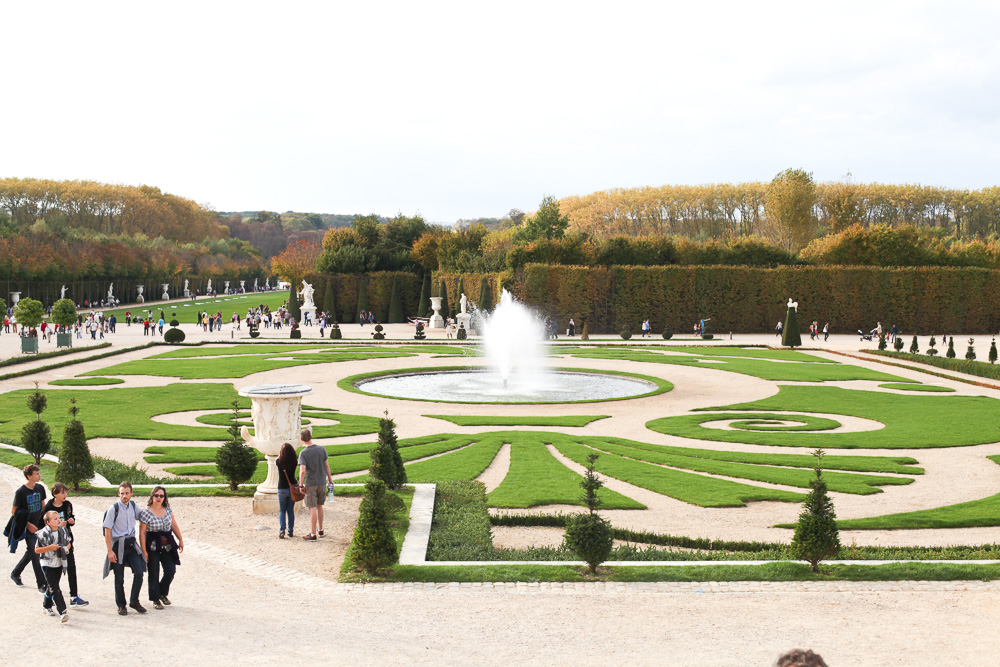 22. Palace and Gardens of Versailles, France
The Palace of Versailles is one of the must do experiences when in Paris, despite lying outside of Paris in nearby Versailles. Read more about how to make the most of your trip to Versailles.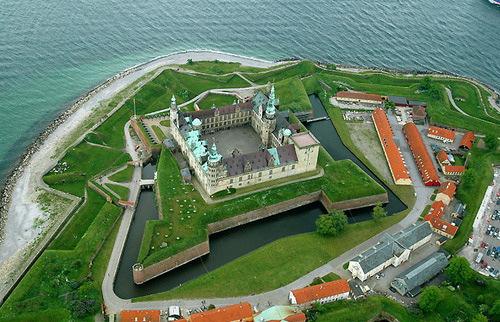 23. Kronburg Castle, Denmark
Denmark has a total of 7 UNESCO World Heritage sites. Kronburg Castle is known as the home of Shakespeare's Hamlet and is just a short day trip from Copenhagen (Image via Wikicommons).
24. Stonehenge, England
This is one of England's main tourist attractions and displays a mysterious circle of upright stones in Southern England, easily accessed as a day trip from London (Image via Wikicommons).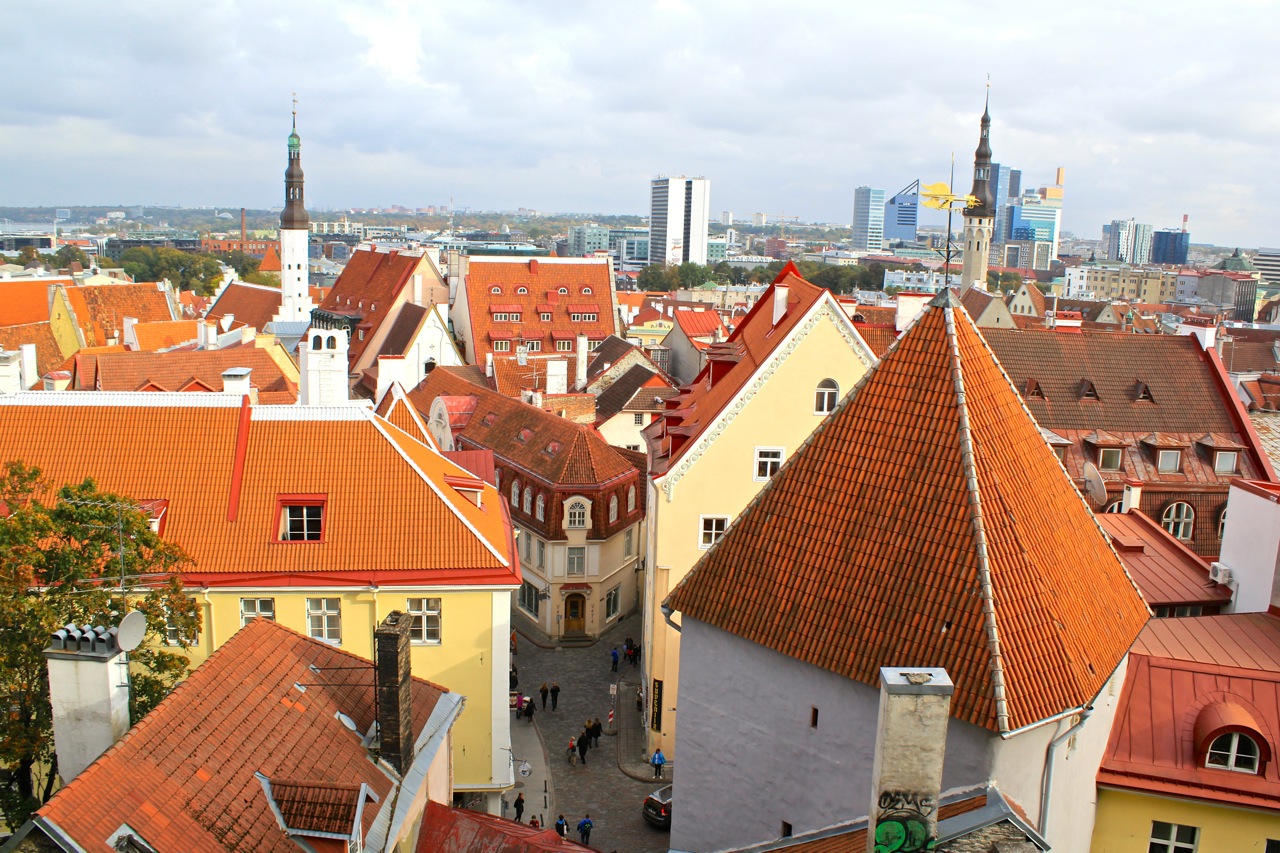 25. Historic Centre of Old Tallinn, Estonia
The gorgeous Tallinn is one of Europe's many "fairytale towns" – so cute that it just doesn't seem real! If not visiting Estonia itself, consider taking a day trip from nearby Helsinki (a couple of hours one way).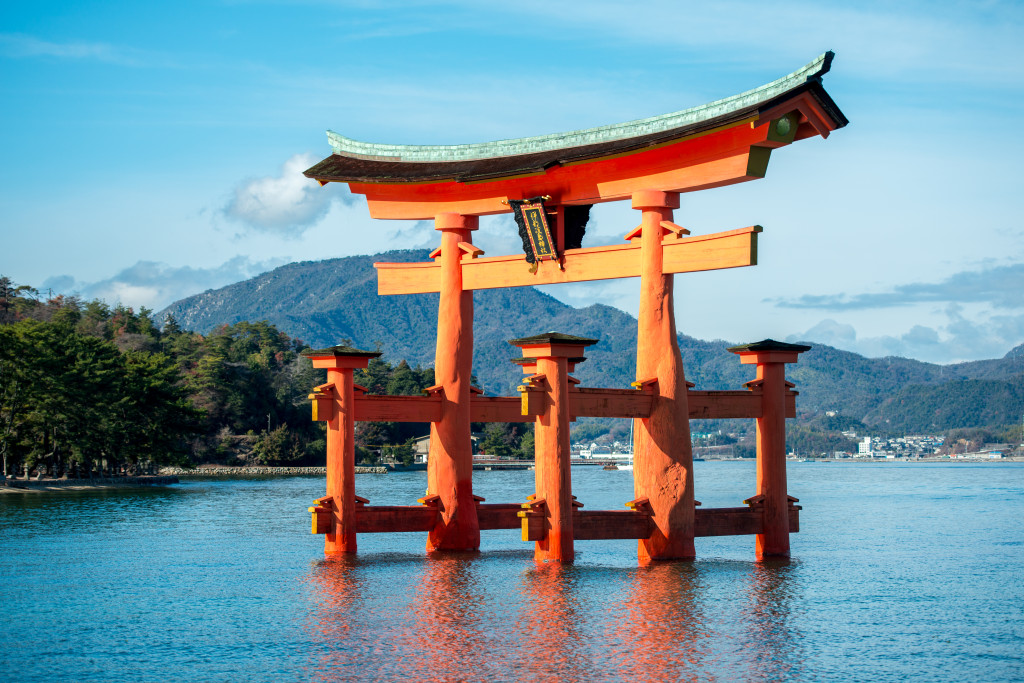 26. Itsukushima Shinto Shrine, Hiroshima, Japan
This shinto shrine is a beautiful floating shrine in Hiroshima, Japan, and is one of the most photographed shrines in the world (Image via Wikicommons).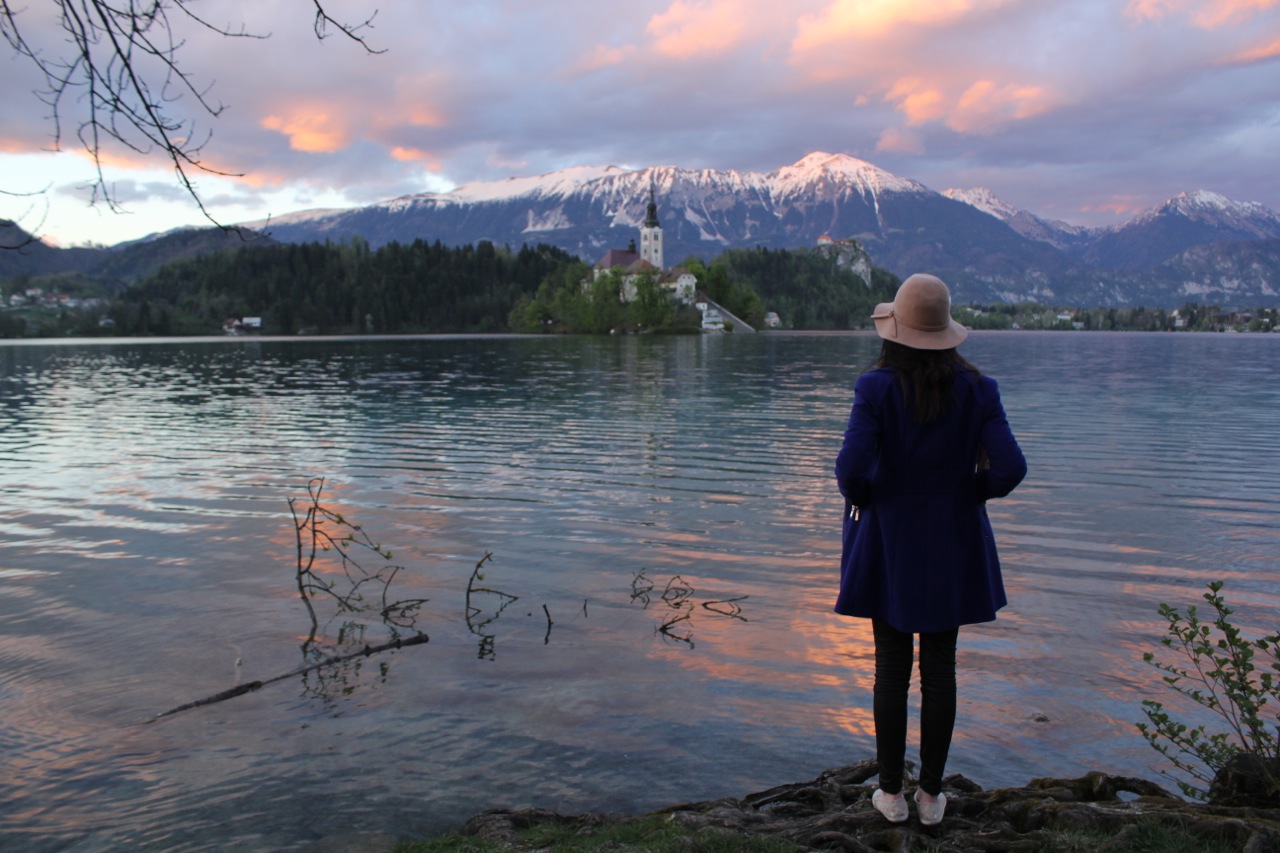 27. Lake Bled, Slovenia
Lake Bled is without a doubt one of the most romantic lakes in all of Europe, so it comes at little surprise that it has landed itself UNESCO protection! If planning to visit, don't miss the chance to also visit the capital of Slovenia, Ljubljana, as it is truly a hidden gem.
28. Plitvice Lakes, Croatia
Plitvice Lakes National Park in Croatia has quickly become one of the most popular national parks to visit in Europe amidst the tourism boom in Croatia and it isn't hard to see why! (Image via Travel 49).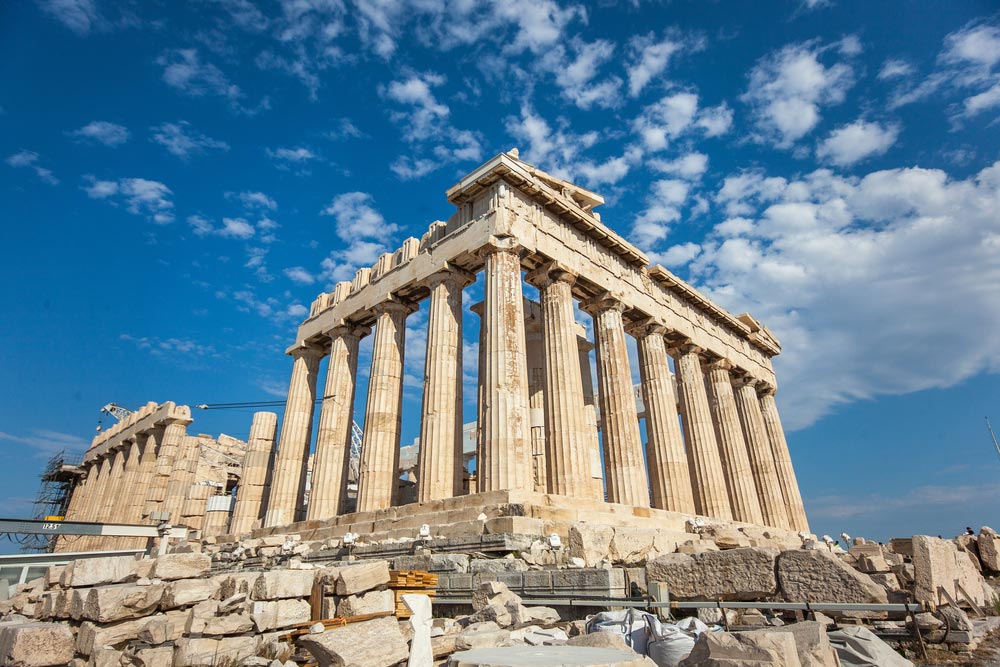 29. Acropolis, Athens, Greece
This ancient citadel overlooking the city of Athens is what continues to attract visitors year-round to the city of Athens (Image via).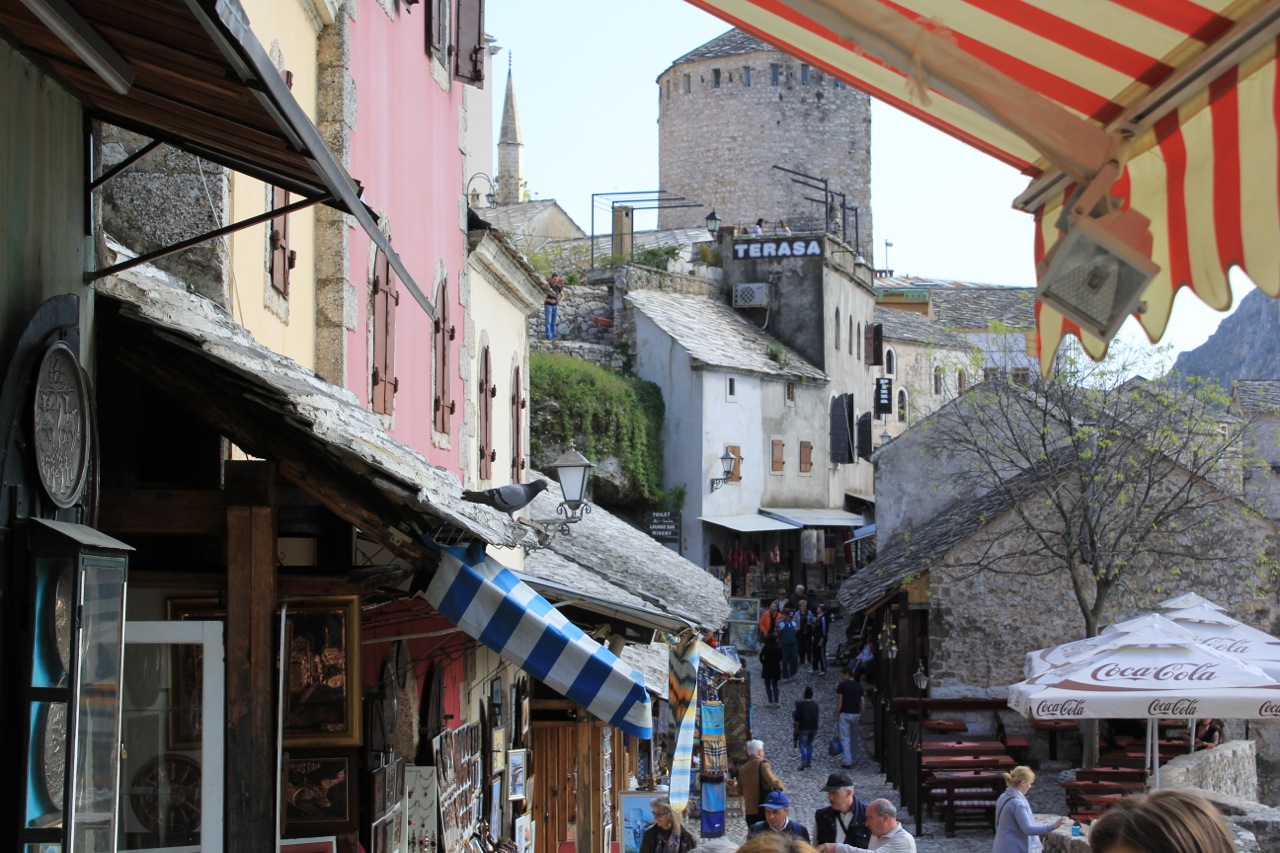 30. Mostar, Bosnia & Herzegovina
The entire country of Bosnia & Herzegovina blew me away on a trip last year that remains to be one of my favourite locations I have ever visited. To see more on that trip and get help on planning your own, see 10 reasons why you should visit Bosnia & Herzegovina.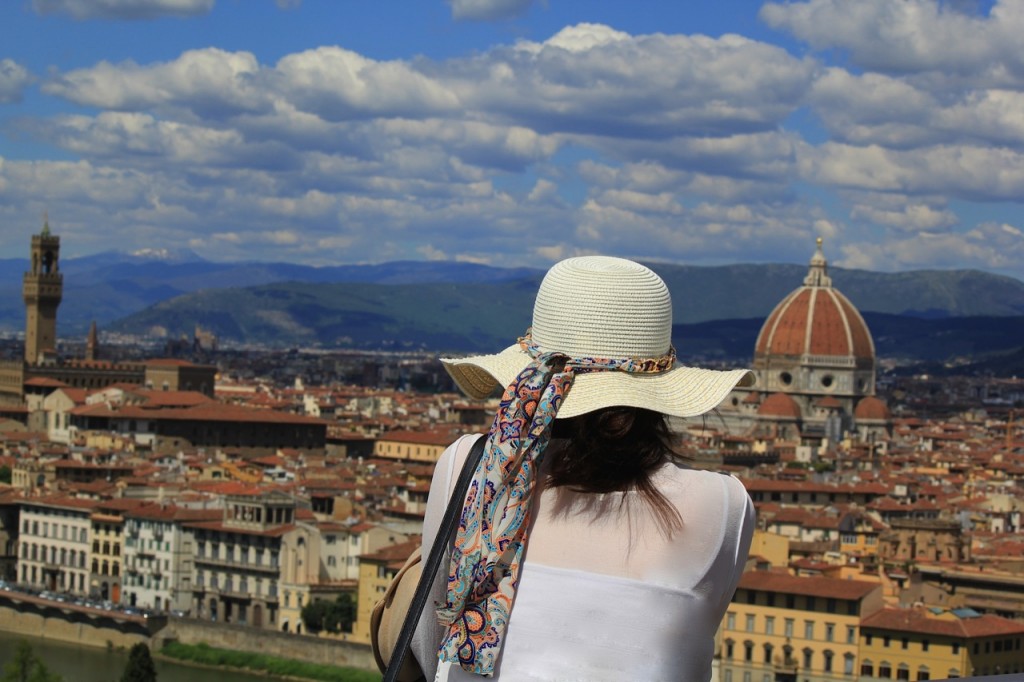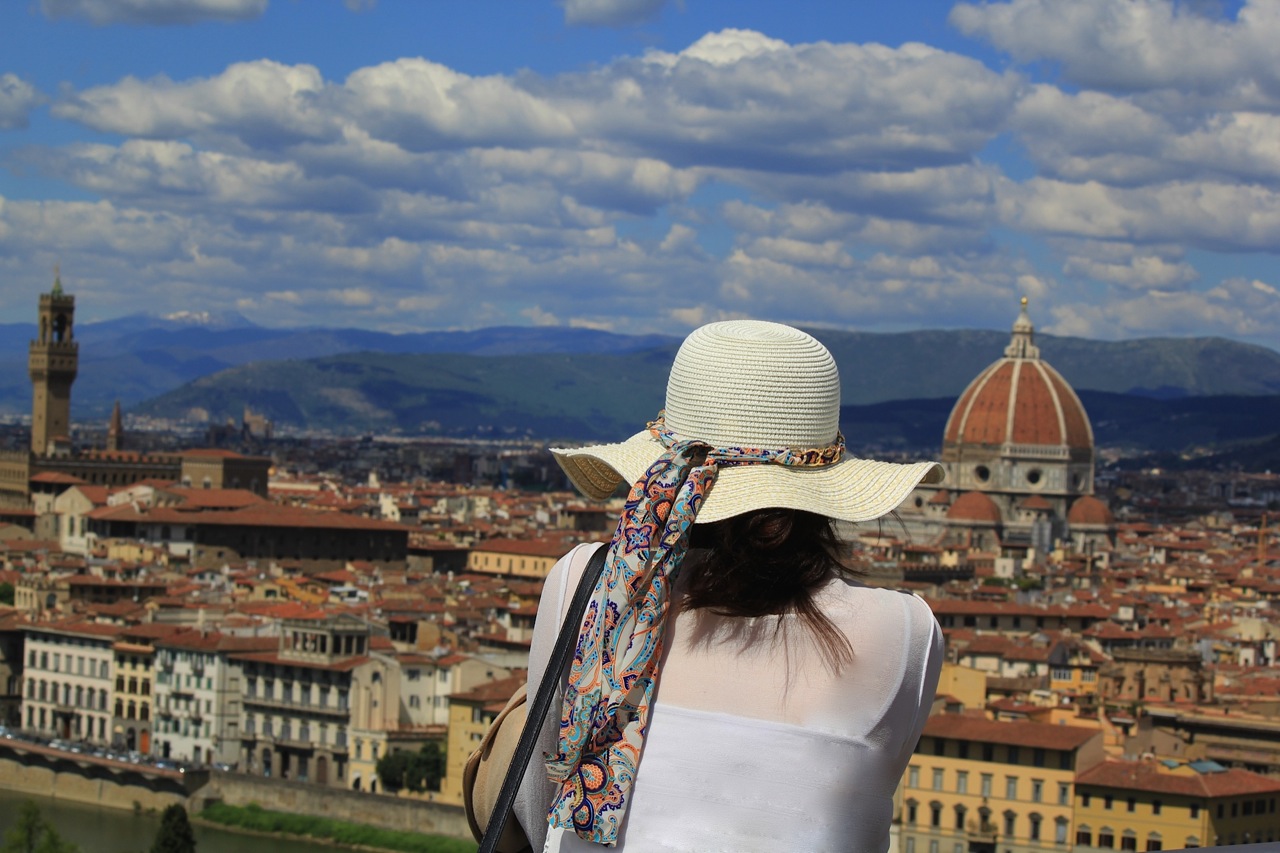 31. Historic Centre of Florence, Italy
Italy is full of incredible cities with more history than you could squeeze into a guidebook, and Florence is certainly a travellers' favourite.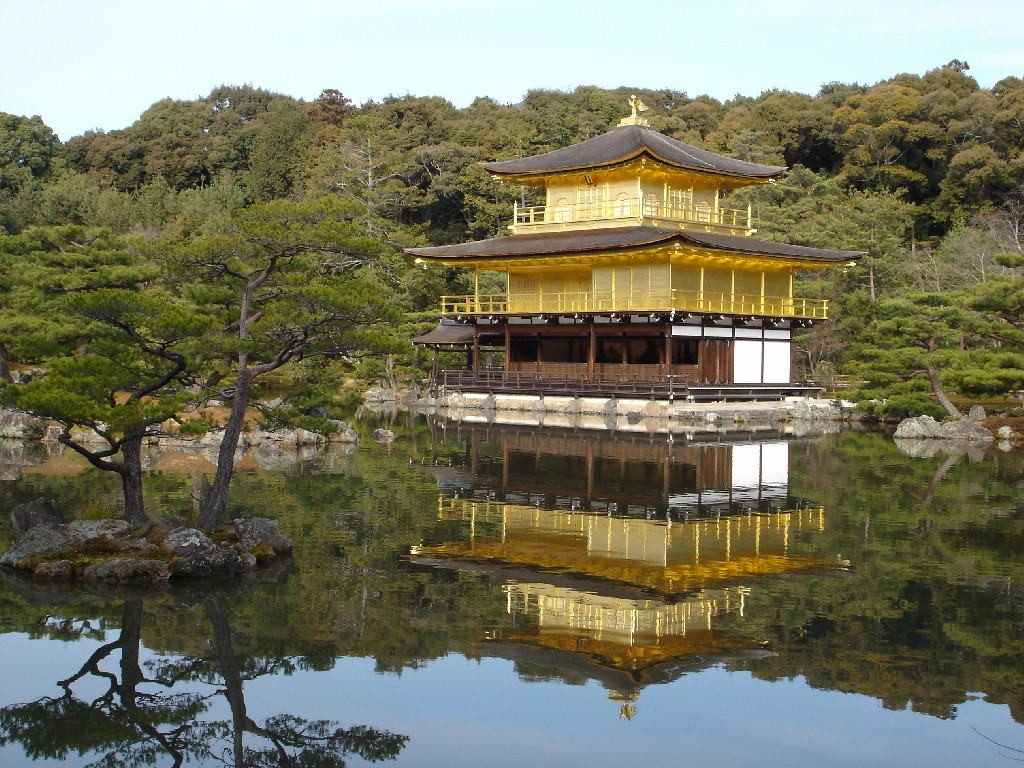 32. Ancient Kyoto, Japan
The UNESCO protection extends to 17 historical locations within Kyoto that are incredibly peaceful and display as much insight into history as they do Japanese culture today (Image via All Japan).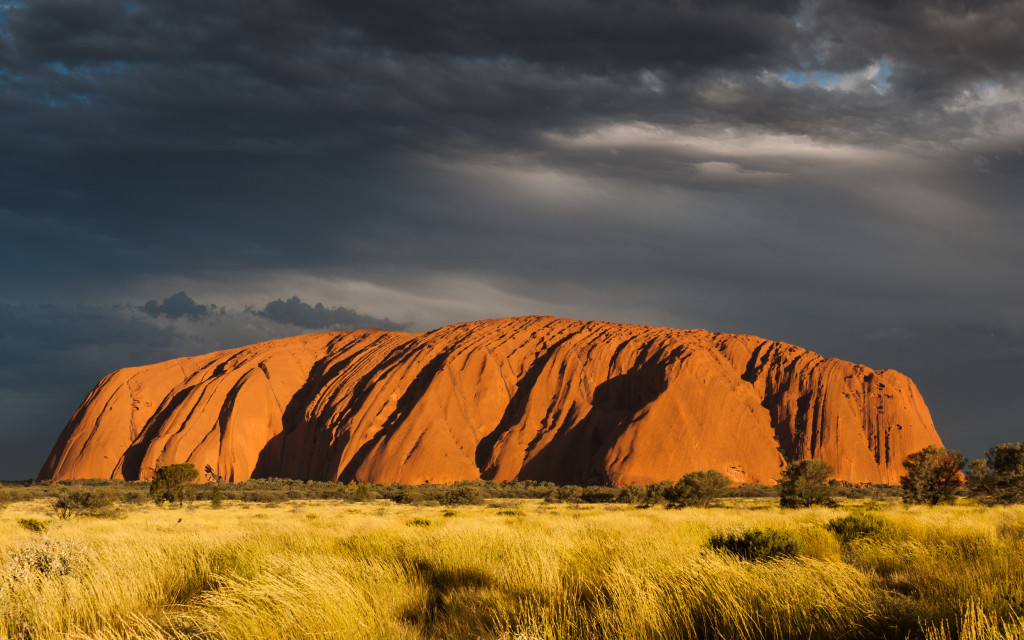 33. Uluru National Park, Australia
This sacred indigenous site is believed to be 700 million years old. While you can no longer climb Uluru (also known as Ayers Rock), you can still visit and view it from afar, or even choose to stay a night in luxury tent accommodations! (Image via Wikicommons).
34. Banks of the Seine, Paris
Ohhhh Paris… there's no other city in the world quite as magical and that leaves you always wanting more. The banks of the Seine river are UNESCO protected, which is a delight to discover given this landscape is at the heart of Paris itself. Be sure to take a stroll along the Seine when visiting Paris, or nestle yourself on the edge of the river fora romantic picnic lunch (Image: Faye Bullock).
35. Te Wahipounamu
New Zealand has three UNESCO sites that showcase the natural beauty in New Zealand that must be protected for future generations. Te Wahipounamu is located in the South Island and was given UNESCO status in 1990 (Image via).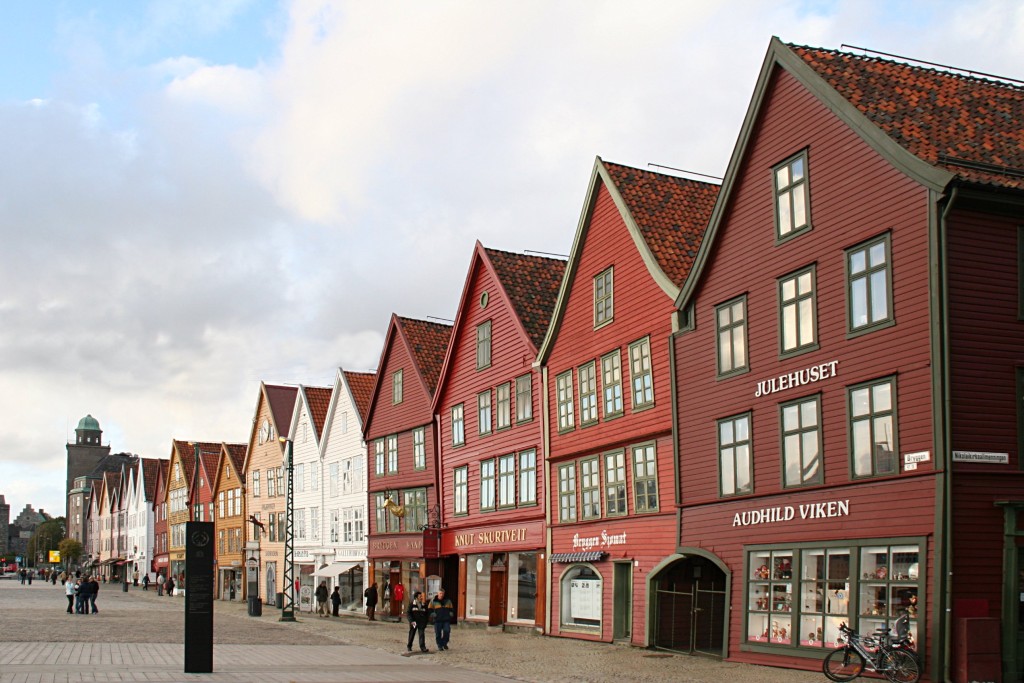 36. Bryggen, Bergen, Norway
Bryggen is a line of Hanseatic commercial buildings that give Bergen its most iconic photographic perspective! It was in 1979 when Bryggen reached UNESO World Heritage status and the whole of Bergen continues to attract hoards of tourists year after year, despite Norway being notoriously expensive (image via Wikicommons).
37. Agra Fort, India
While all travellers will be familiar with India's most famous UNESCO site, the Taj Mahal, many will also go out of their way to visit the Agra Fort as well. (Image via Wikicommons).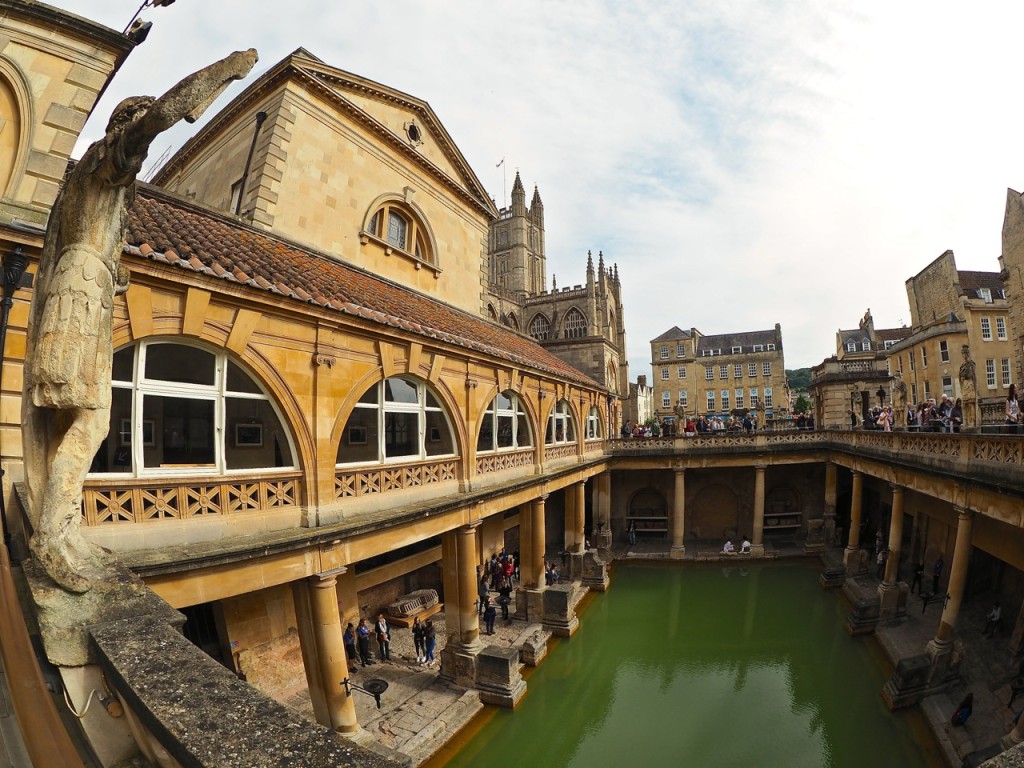 38. City of Bath, England
The City of Bath has a fascinating history and so much charm that it must be seen to be believed. If you aren't exploring the UK in full depth, it is entirely possible to visit Bath on a day trip from London.
39. Historic Centre of Vienna, Austria
Imperial and impressive, Vienna is a city of size and will leave you in awe of Austrian architecture. Be sure to visit the many museums as well as see an opera show at the State Opera House, as the building is even more impressive inside.
40. Mount Fuji, Japan
Mount Fuji is the highest mountain in Japan and a true icon for the country (Image via Wikicommons).
41. Historic Centre of Bruges, Belgium
The small town of Bruges is without a doubt the prettiest location to find yourself in Belgium (of course some will make the argument for Ghent which is almost equally as charming in its own way!) If you're visiting Bruges, be sure to stay a night or two in order to wander the city at your own pace, and check out these 5 things to do in Bruges.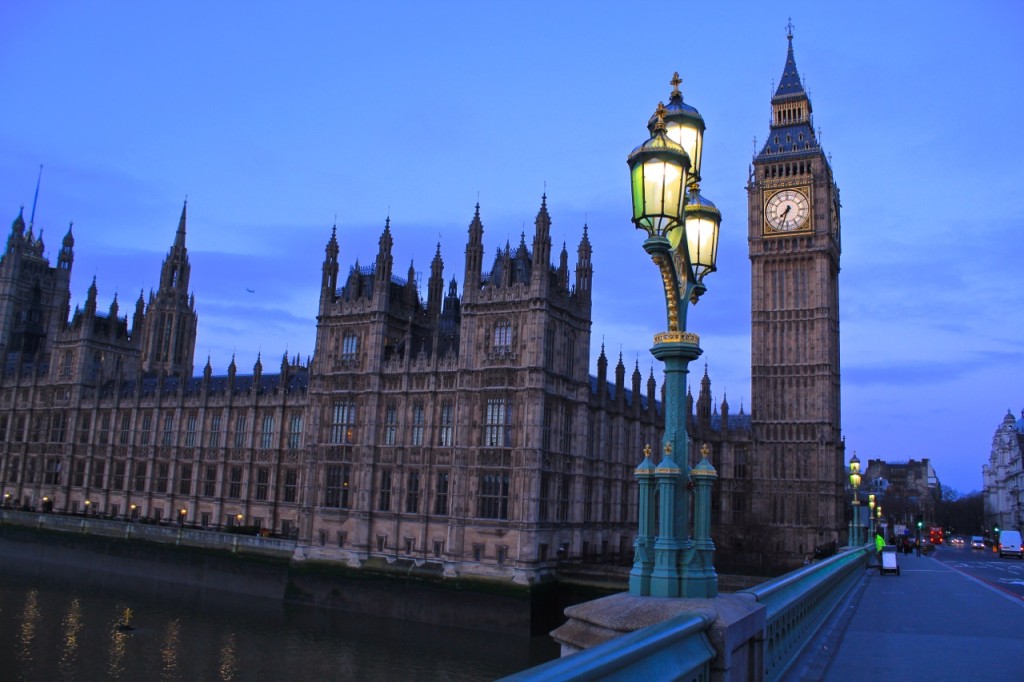 42. Westminster Palace, Westminster Abbey and Saint Margaret's Church, England
It comes at little surprise that some of London's most recognisable landmarks are UNESCO World Heritage listed, much less some of the most beautiful in the world! For tips to guide your visit to London, read here.
43. Budapest, Hungary
Budapest is one of the most underrated cities in all of Europe, but if you haven't heard of it you wouldn't have been the first and you won't be the last because no one told you Budapest was this beautiful! Technically the banks of the Danube are protected, but we think the entire city is worth your while!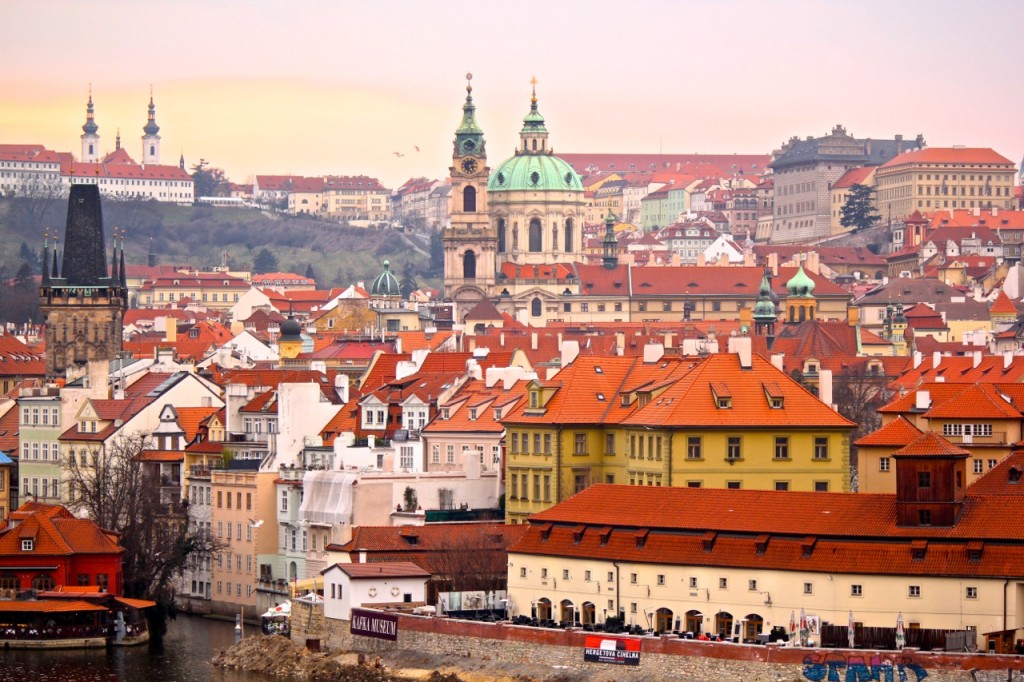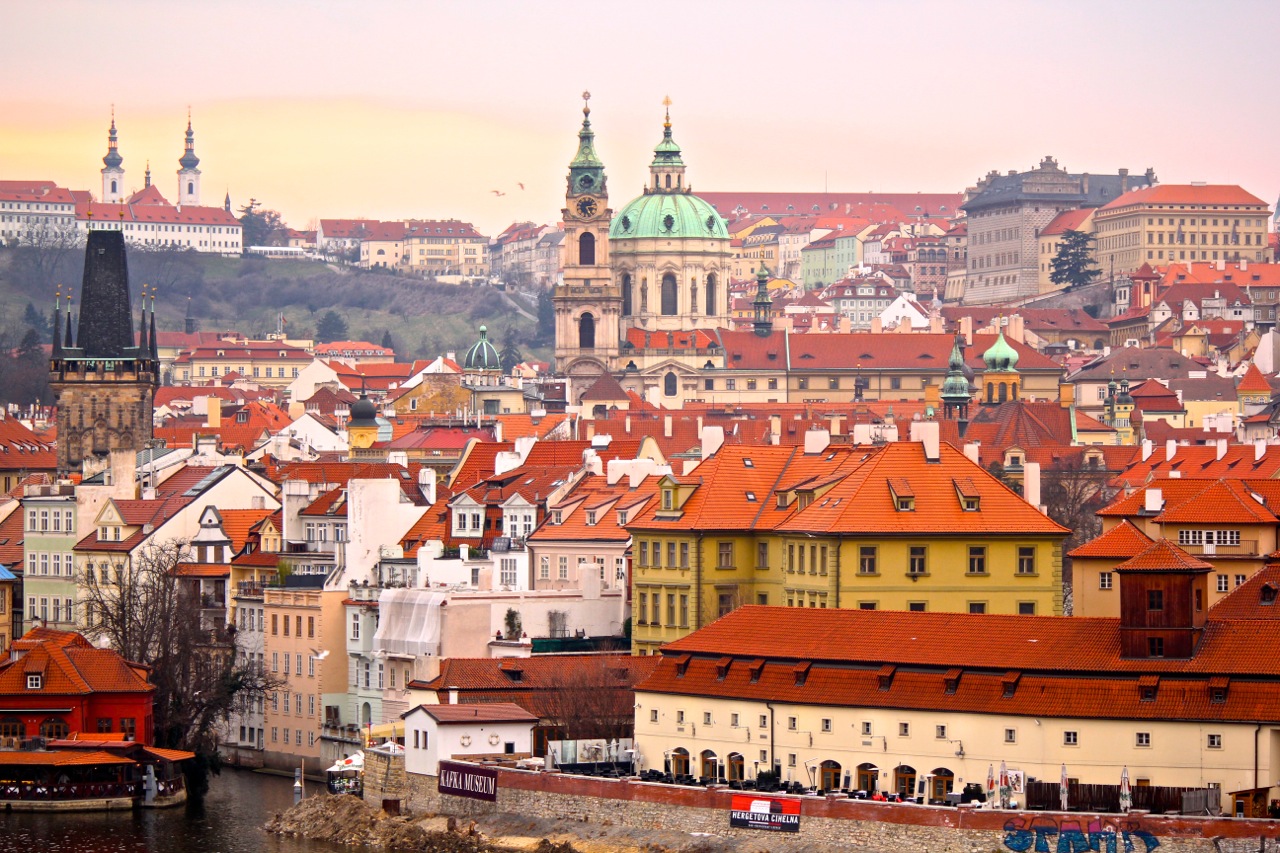 44. Historic Centre of Prague, Czech Republic
Prague (or Praha) is a traveller's favourite in Europe and for good reason – it is absolutely stunning and very different from any other city in Europe. Here's what to do with 3 days in Prague.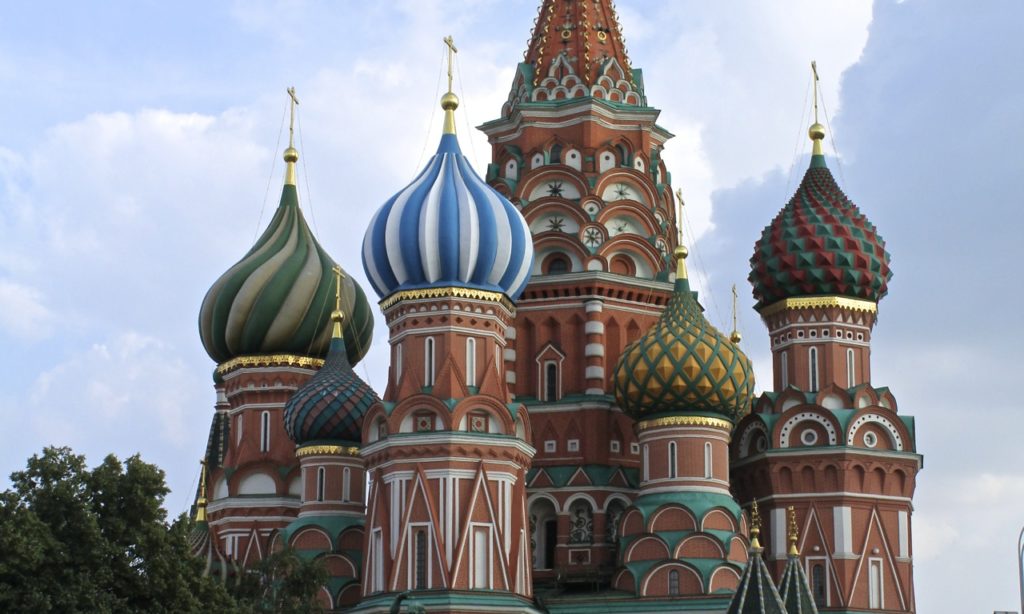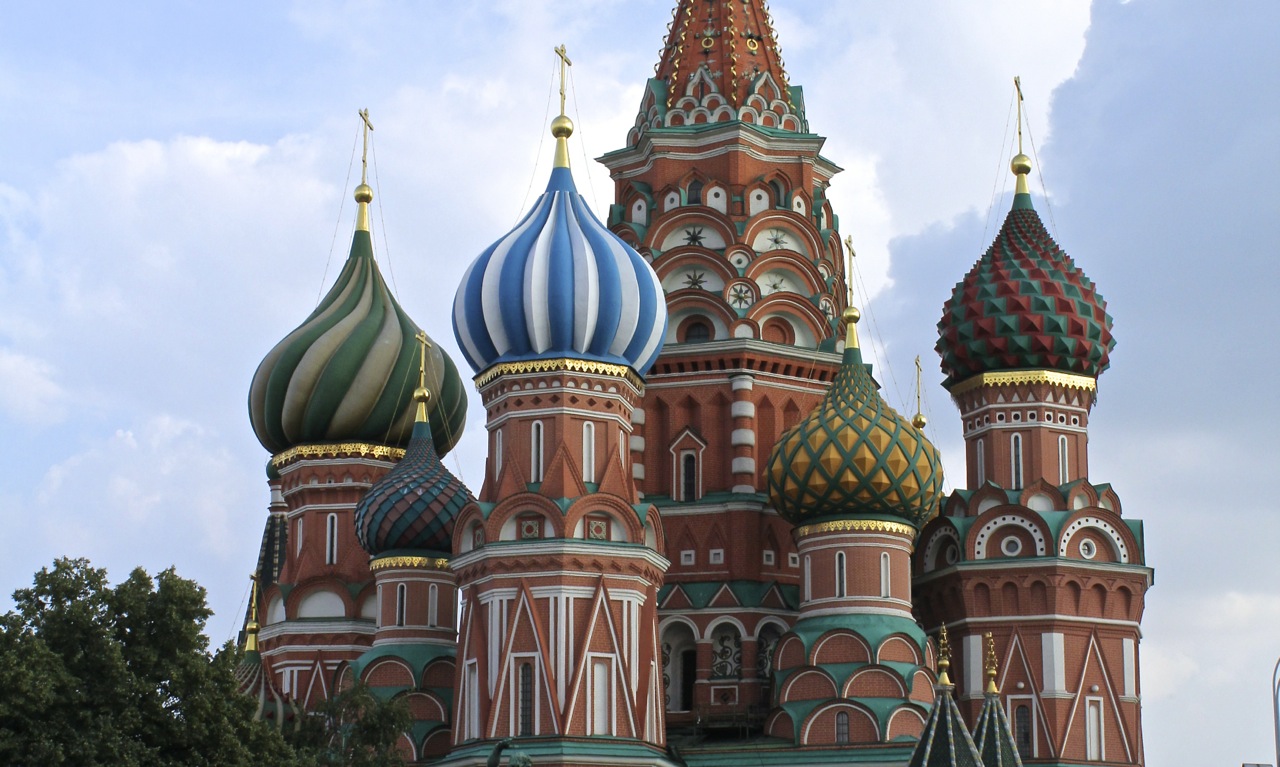 45. Kremlin and Red Square, Moscow
Russia isn't your typical European destination to visit, but it will certainly surprise and impress you with its unique culture and intriguing history. The capital, Moscow, is home to the Kremlin (parliament) and the Red Square, the two most visited sights in the entire city. Here are some helpful hints for first time visitors (particularly regarding visas) and the top 10 things to do in Moscow.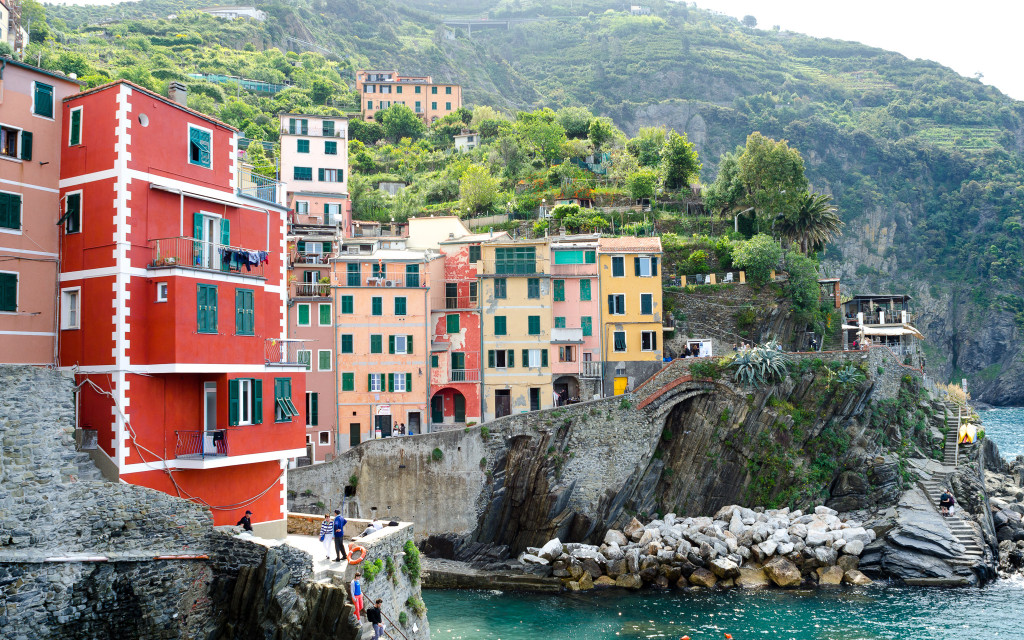 46. Cinque Terre, Italy
You've seen the pictures, they're as pretty as a postcard… so how could they be real!? Well they are! Cinque Terre has quickly become an Italian holiday hotspot, and it certainly isn't hard to see why (Image via Wikicommons).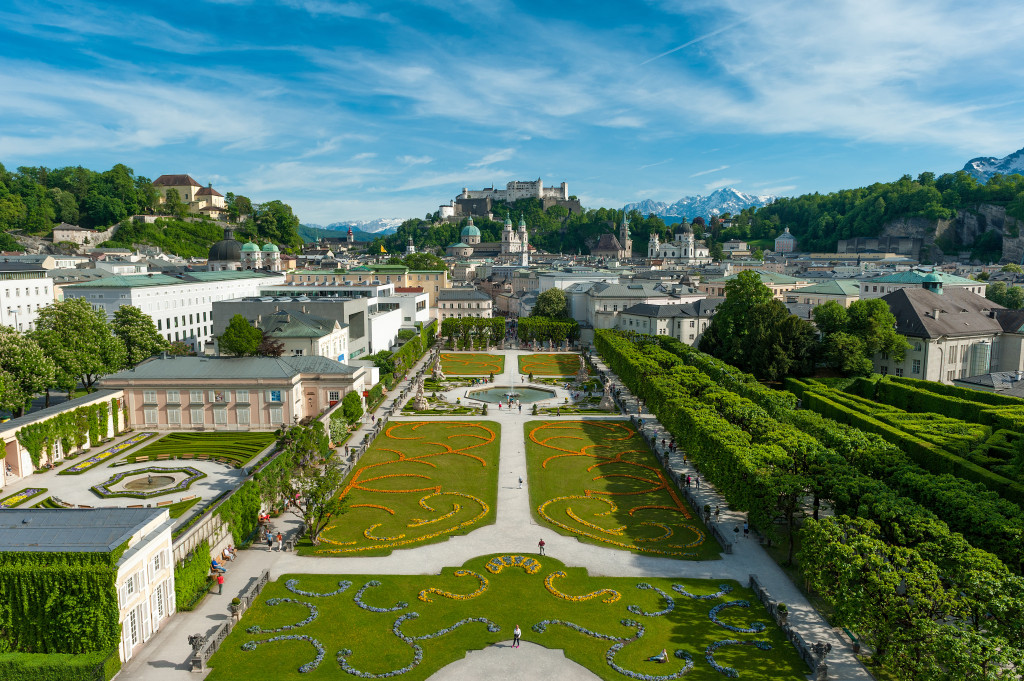 47. Historic Centre of Salzburg, Austria
This Austrian city has so much to offer music lovers, for it is here where the Sound of Music was filmed as well as the birthplace of Mozart! While it is great and highly popular throughout the summer months, winter is also beautiful when the city is covered in a blanket of snow! For more, read about how Salzburg stole my heart.
48. The Loire Valley
Located in the heart of France, the Loire Valley stretches a whopping 280 kilometres in length and is one of the most beautiful parts of France (though there are many, many more in this amazingly picturesque country)!! (Image via).
49. Cradle Mountain National Park, Tasmania, Australia
Cradle Mountain National Park is one of the most popular stops for visitors to the island state of Tasmania in Australia. Tasmania is just a short 45 minute flight from Melbourne on the mainland, or a little over an hour from Sydney, and is much cheaper to visit than the rest of Australia… what more reasons do you need to visit!? In case you do need more, here are the 50 best places to visit in Tasmania.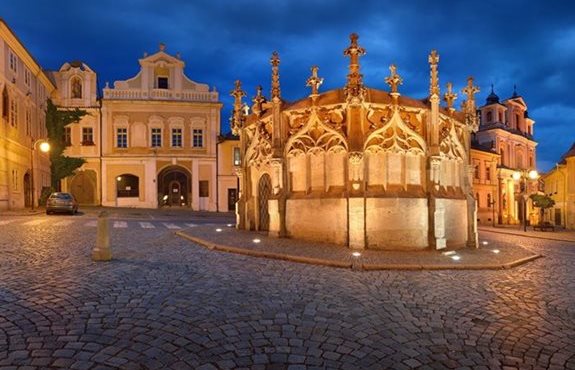 50. Kutna Hora, Czech Republic
While visitors are quick to rush to nearby Cesky Krumlov for its' fairytale allure, many visitors also make their way to a different nearby town – Kutna Hora – that couldn't be any more different if it tried. Imagine skulls, gothic architecture, and empty streets in the evening (Image via Czech Tourism).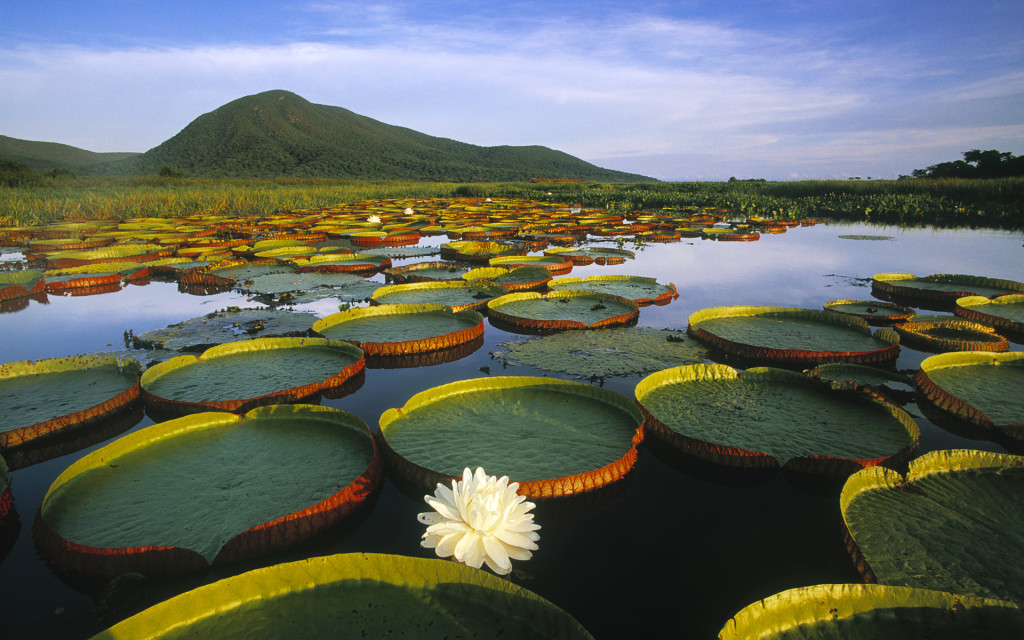 51. The Pantanal
When I first heard of the Pantanal, the traveller telling me about how amazing it is was mortified that I had never heard of it — and when I looked it up, I too was mortified! The Panatanal is an expansive wetland park in Brazil (image via).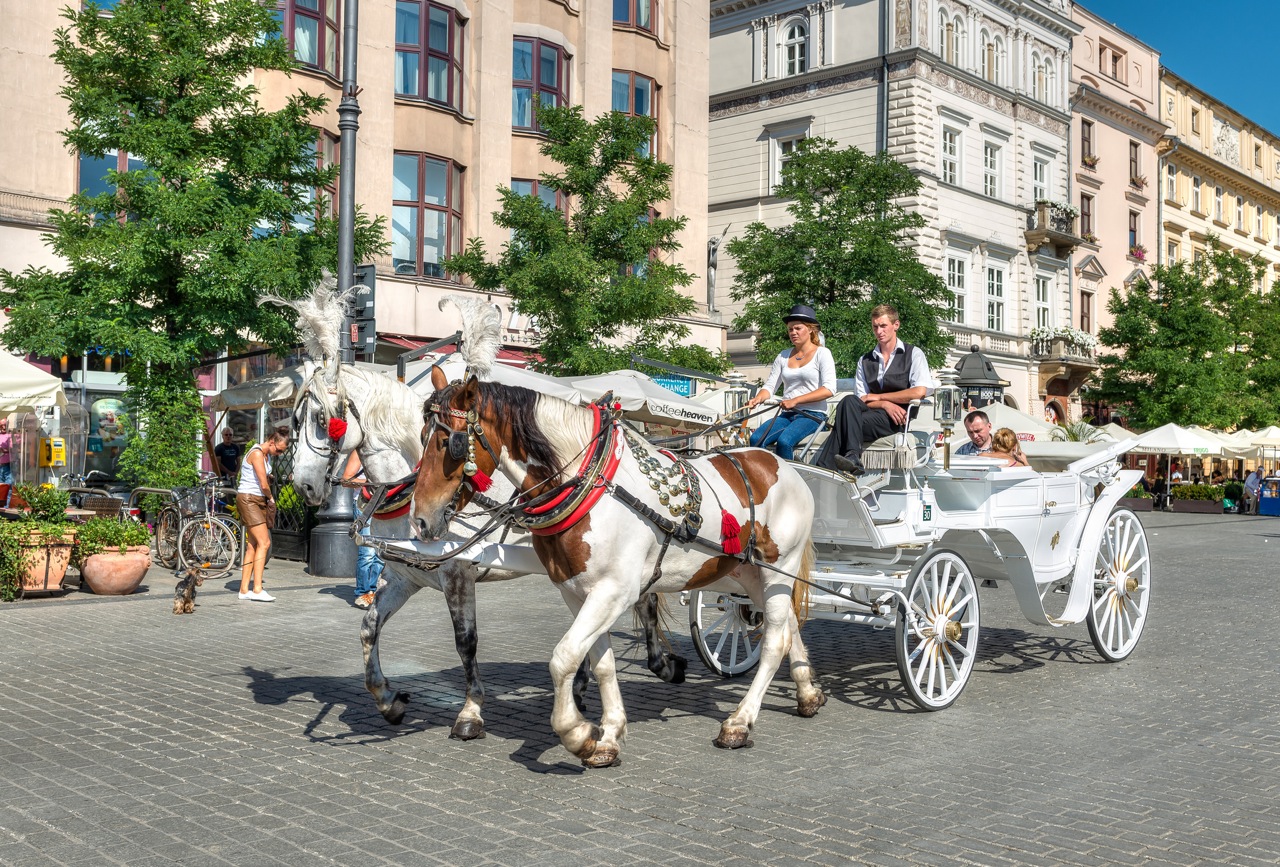 52. Krakow Historic Centre, Poland
Krakow is a massive tourist drawcard in Poland as it is truly one of the most beautiful cities in the entire country. Other beautiful cities include Wroclaw and Warsaw, the Polish capital (Image via Nick Moulds / Flickr commons).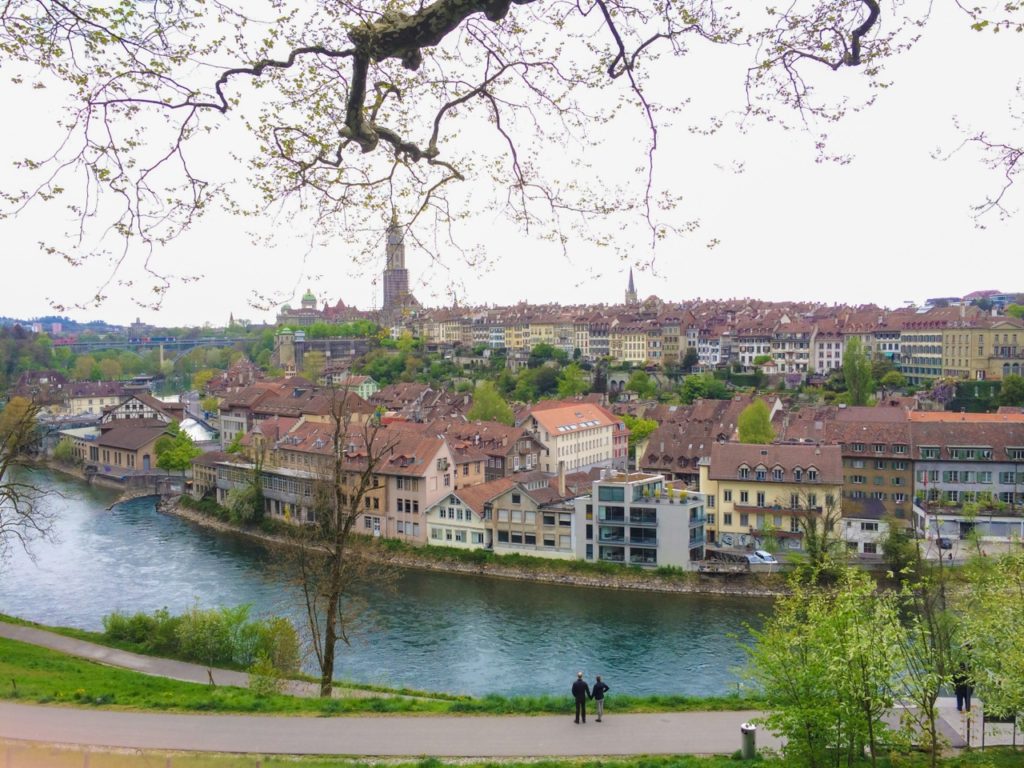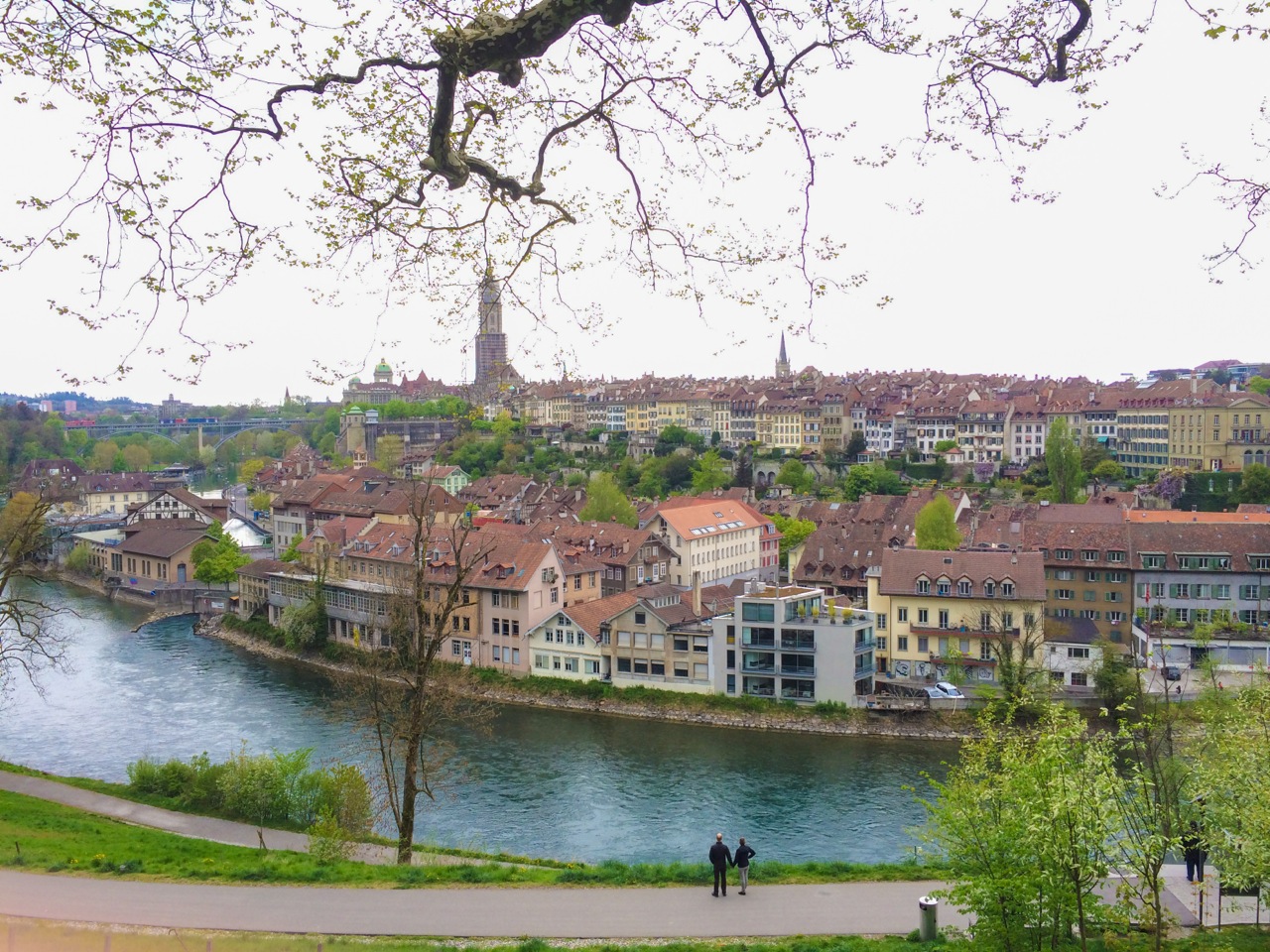 53. Old City of Bern, Switzerland
The capital of Bern is perhaps one of the most stunning capital cities in the entire world!
54. Tower of London, England
One of the best insights into history in London is to visit the Tower of London and learn the history of the fortress and London prior to what London has become today – its fascinating! (Image by Emma Bates).
55. Old and New Towns of Edinburgh, Scotland
Edinburgh is perhaps the most stunning city in all of the UK. With its' castle high on the hill, well-preserved Old Town and beautiful New Town, it has so much to offer visitors. The festive season runs through August if you are interested in visiting the city during a happening time!
56. Swiss Alps, Switzerland
The swiss alps are most commonly visited during the winter months for skiing, snowboarding and many other snow activities, but what visitors don't realise is that it is just as beautiful in the warmer months (just in a different way)!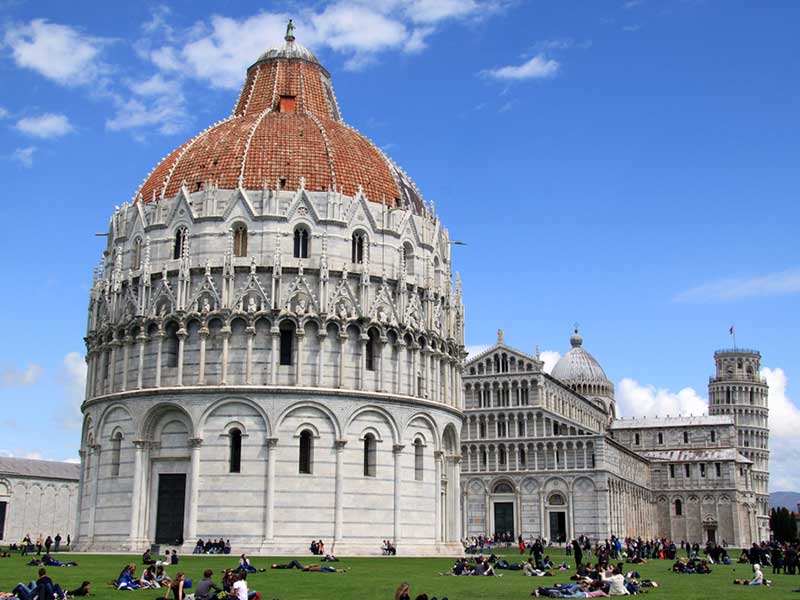 57. Piazza del Duomo, Pisa
Pisa is on many visitors' list when visiting Italy, particularly for its famous leaning tower. Be sure to wander around the grounds once here, as the Piazza del Duomo is equally beautiful and a great spot to stop for a picnic lunch (Image via Italia.it).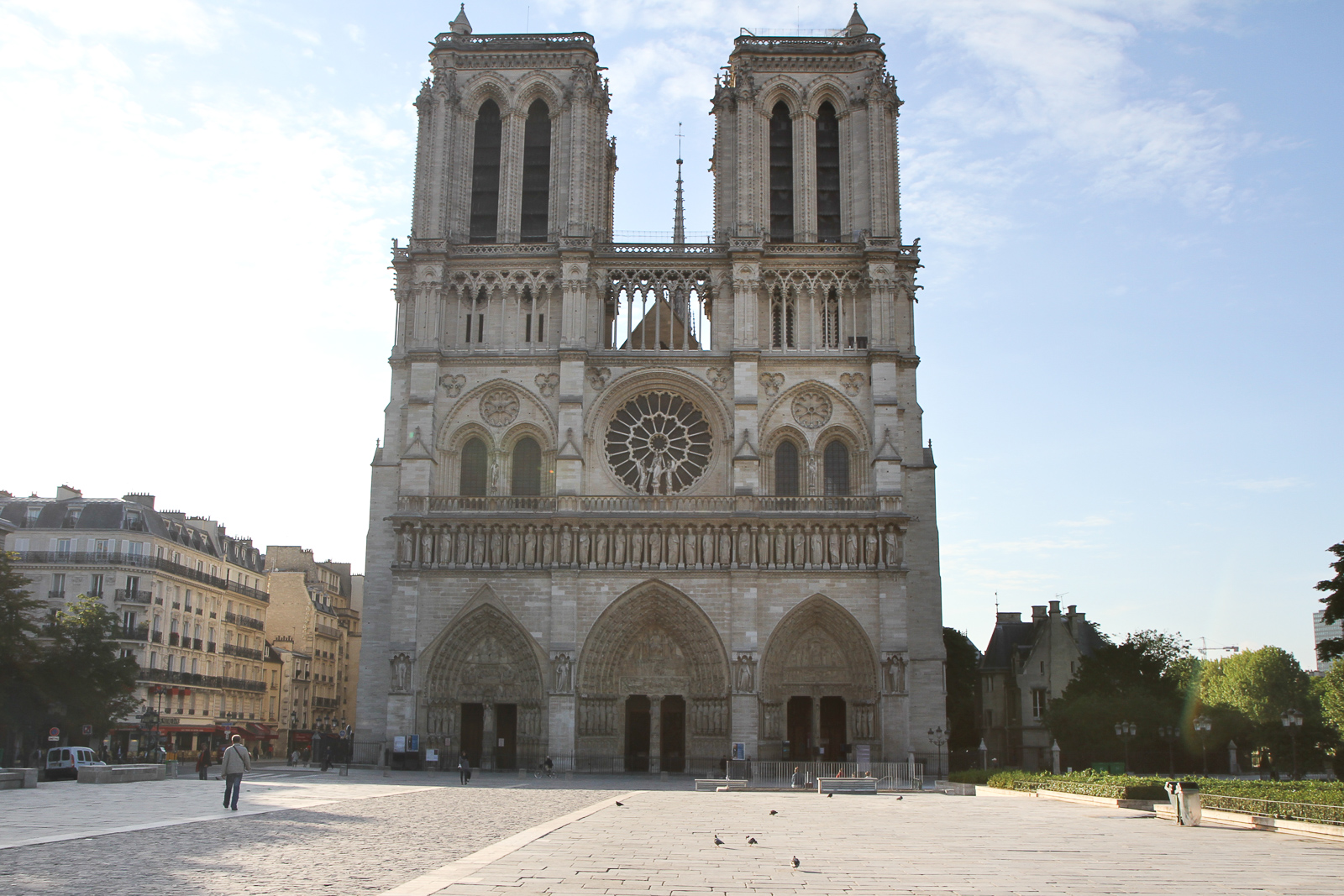 58. Notre Dame Cathedral, Paris, France
Notre Dame Cathedral is one of Paris' landmarks that simply cannot be missed when visit Paris (image via Faye Bullock).
59. Yosemite National Park, USA
Yosemite National Park in California is one of the most visited National Parks in the whole of the United States. There are however many others worth visiting, so be sure to visit all those within reach of your itinerary!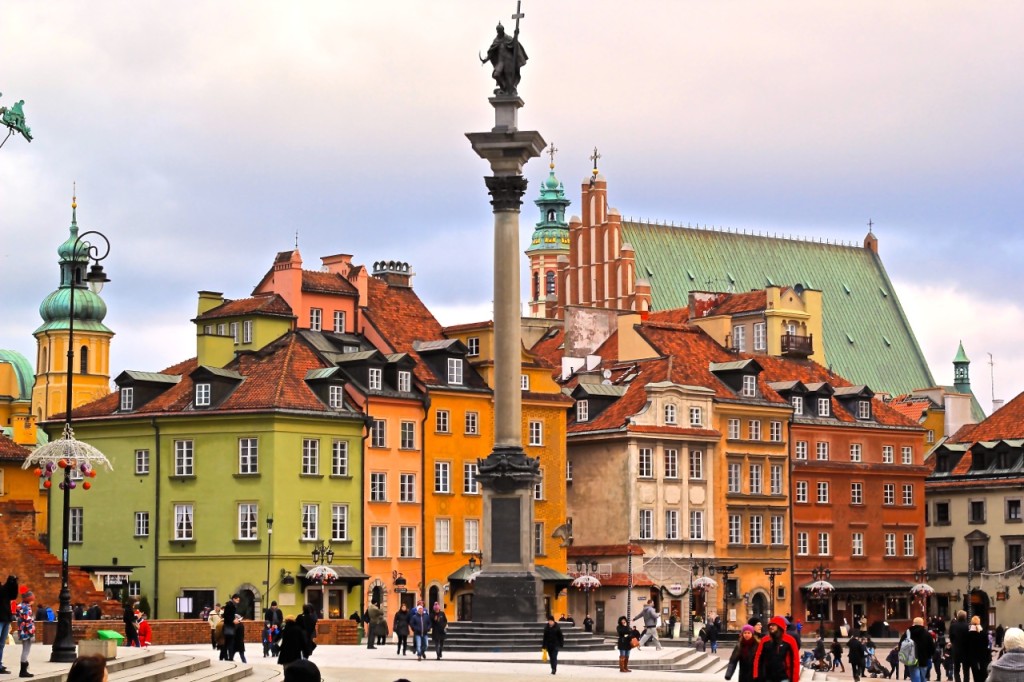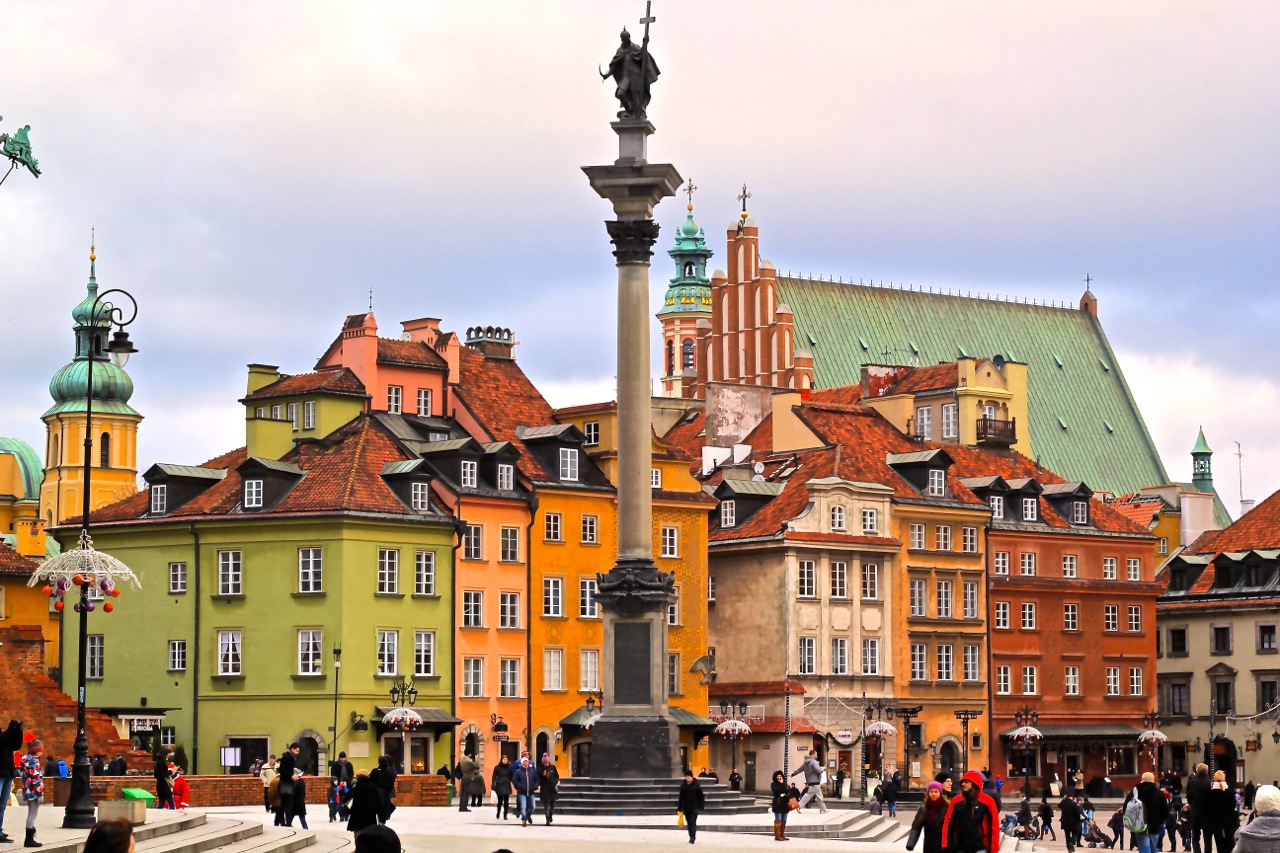 60. Historic Centre of Warsaw, Poland
Before we listed Krakow, but it would be a severe disservice to Poland to miss the capital off the list! Warsaw is incredibly beautiful and many people overlook it. To become convinced, check out Spotlight on Warsaw.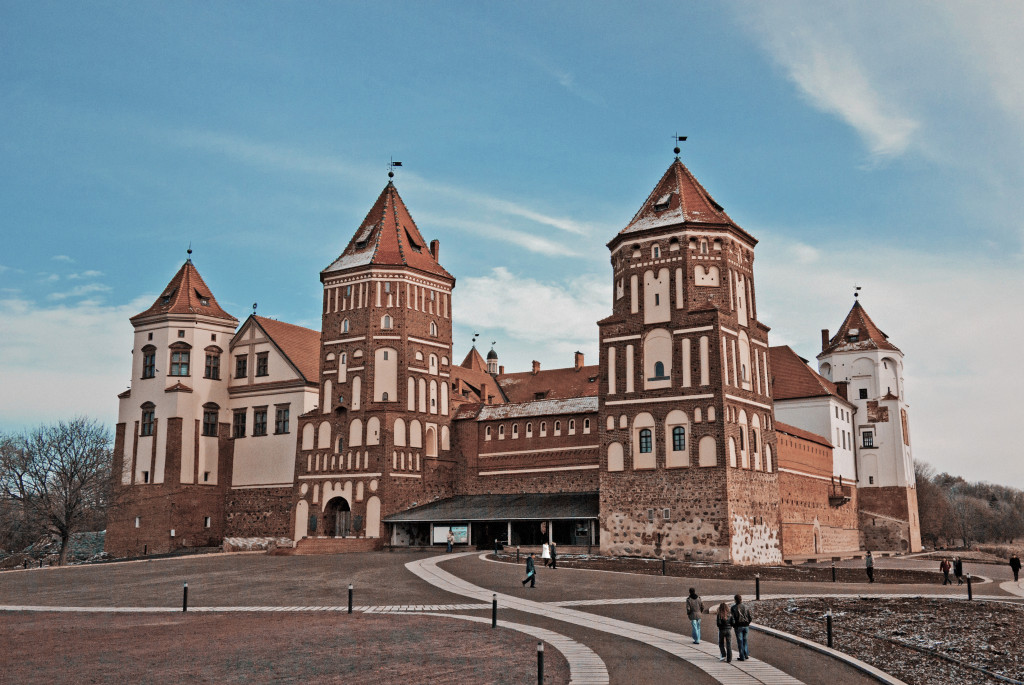 61. Mir Castle Complex, Belarus
Belarus makes the list because this has got to be one of the most glorious castles in Europe! Best of all, it looks like no other we've seen (Image via Wikicommons).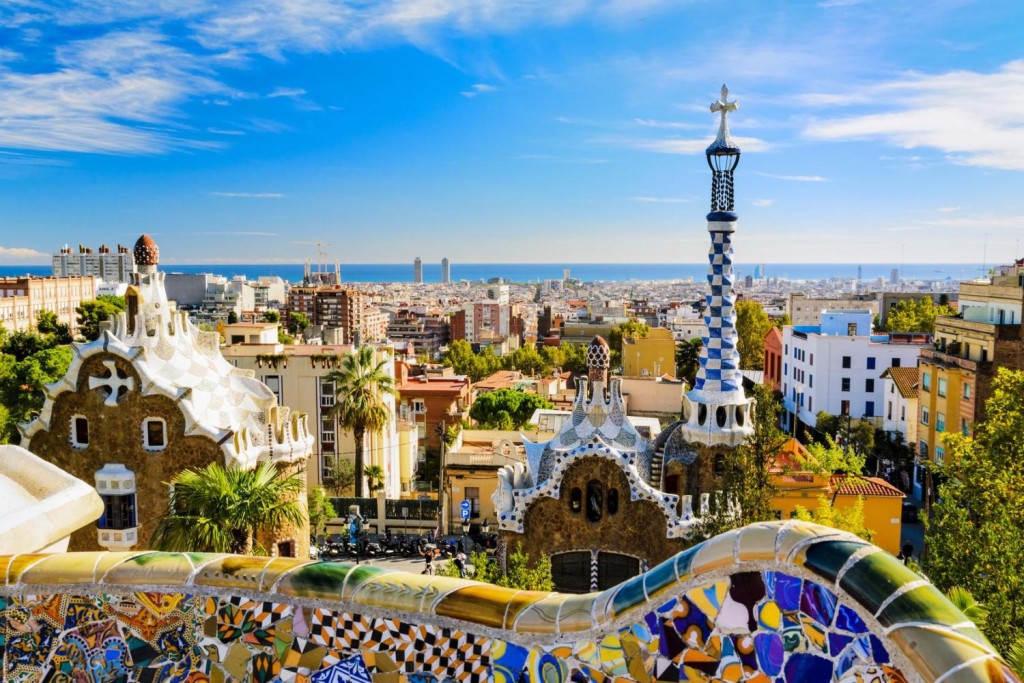 62. Works of Antoni Gaudi, Spain
Antoni Gaudi is one artist who truly left his mark! His works are visible throughout Spain, but perhaps best seen and appreciated in Barcelona. Be sure to visit Gaudi Park for an insight into his style and a great view over the city, as well as various other locations throughout the city (Image via grayline tours).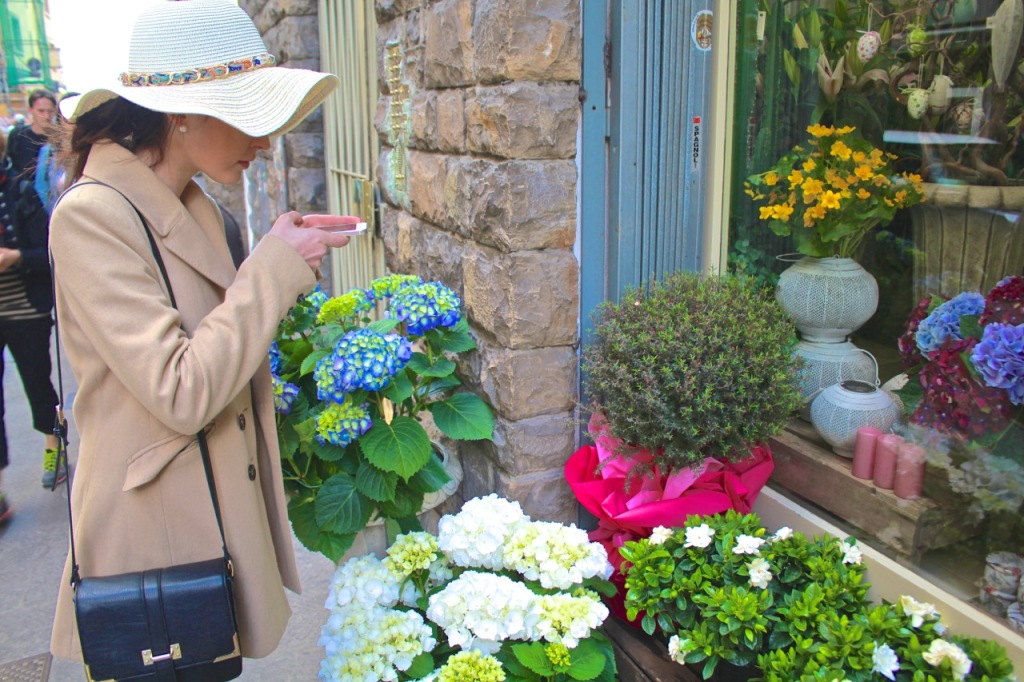 63. City of Verona, Italy
While Italy is full of "must see" cities to visit like Rome, Venice and Napels, there are still plenty more to add to your list, one of those being Verona! It was of course here where Shakespeare was inspired with Juliet's balcony, and still today people from all around the world leave their love letters on the wall.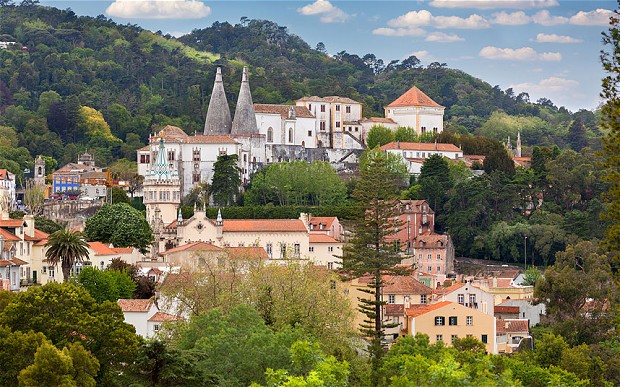 64. Sintra, Portugal
A great day trip from Portugal is to visit nearby Sintra, a charming small city with a whole lot of love put into its' preservation (Image via telegraph.co.uk).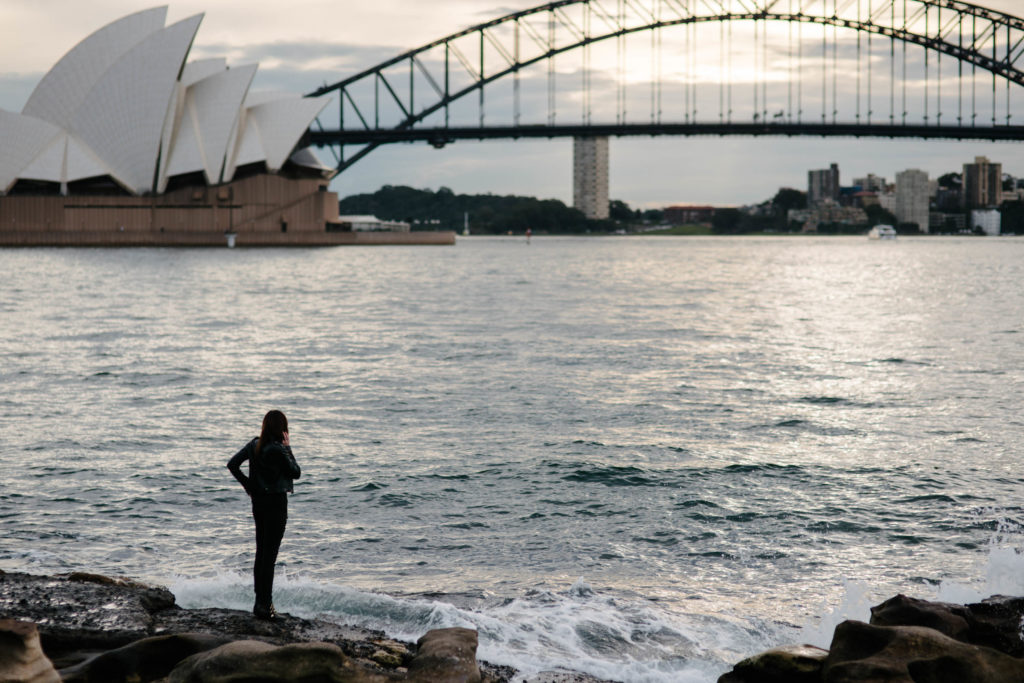 65. Sydney Opera House, Australia
Sydney's icon simply cannot go missed — its too big and central to not run into it even if you should try! Check the WOW Australia articles for inspiration and information to help book your Australian adventure.
66. Bernina Landscapes, Italy and Switzerland
The Bernina express is commonly referred to as the most spectacular train journey in the world – this image is pretty convincing to say the least! (Image via swiss-image.ch / Renato Bagattini).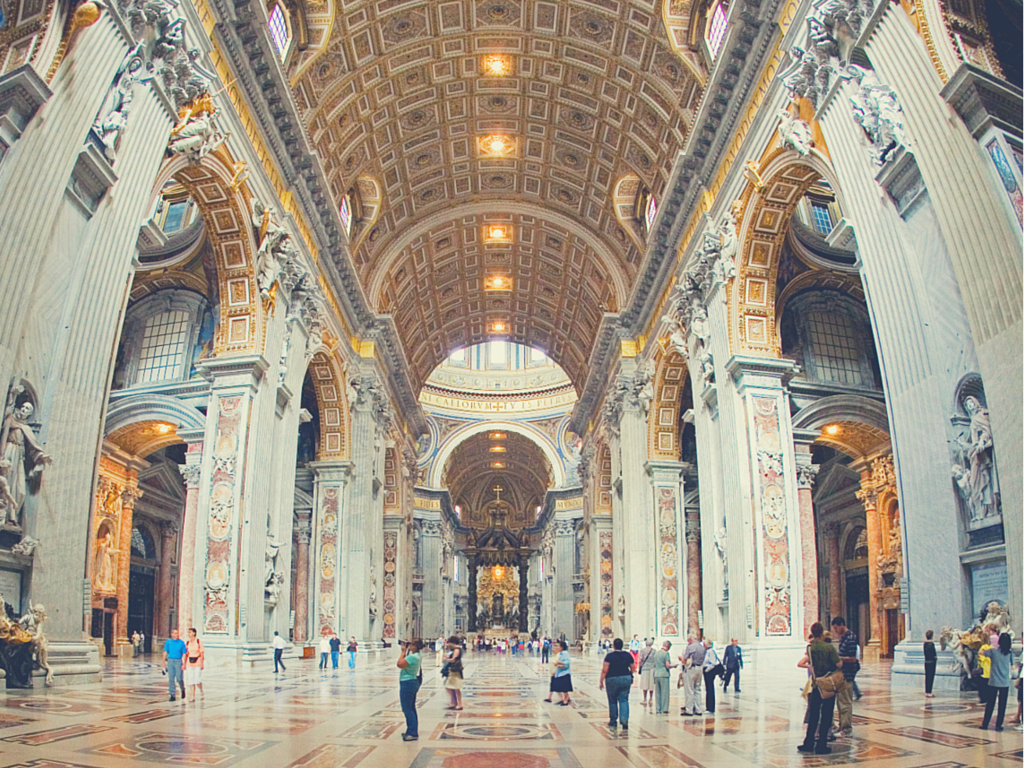 67. Vatican City, The Vatican
Visitors to Rome will be spoiled with so many sights to see that it can be quite overwhelming to know what to make time for and what to skip, but whatever you do, do not miss a chance to visit Vatican City!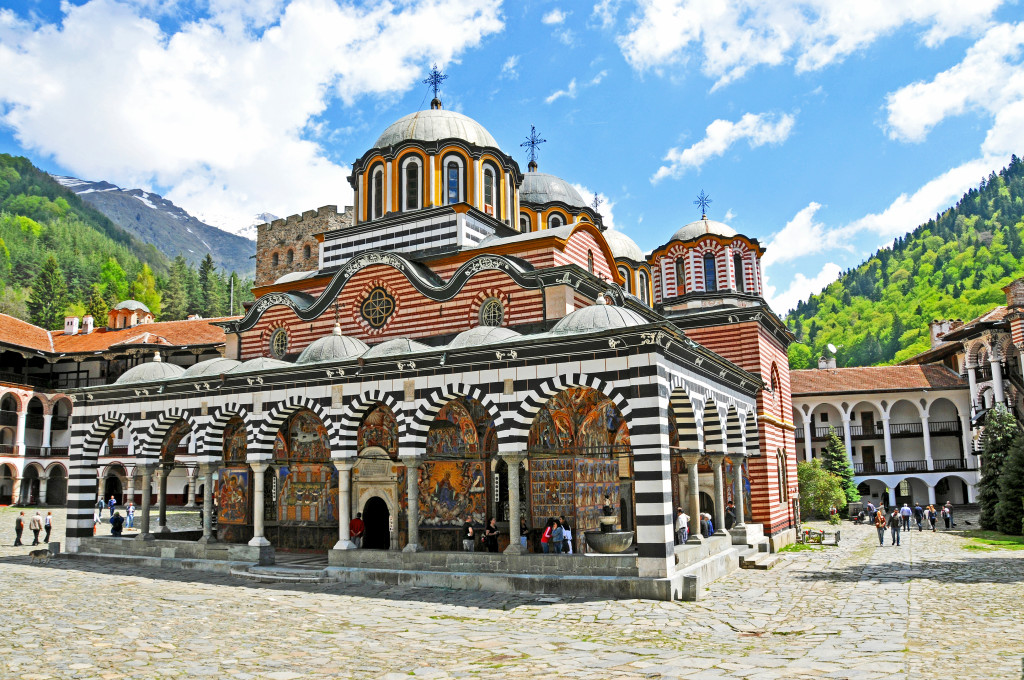 68. Rila Monastery, Bulgaria
This is one of Bulgaria's main attractions and is the largest and most important Eastern Orthodox monastery in Bulgaria (Image via Wikicommons).
69. Schonbrunn Palace, Austria
If you make it to Vienna on your travels, be sure to visit Schonbrunn Palace for an insight into imperial and regal history in Austria.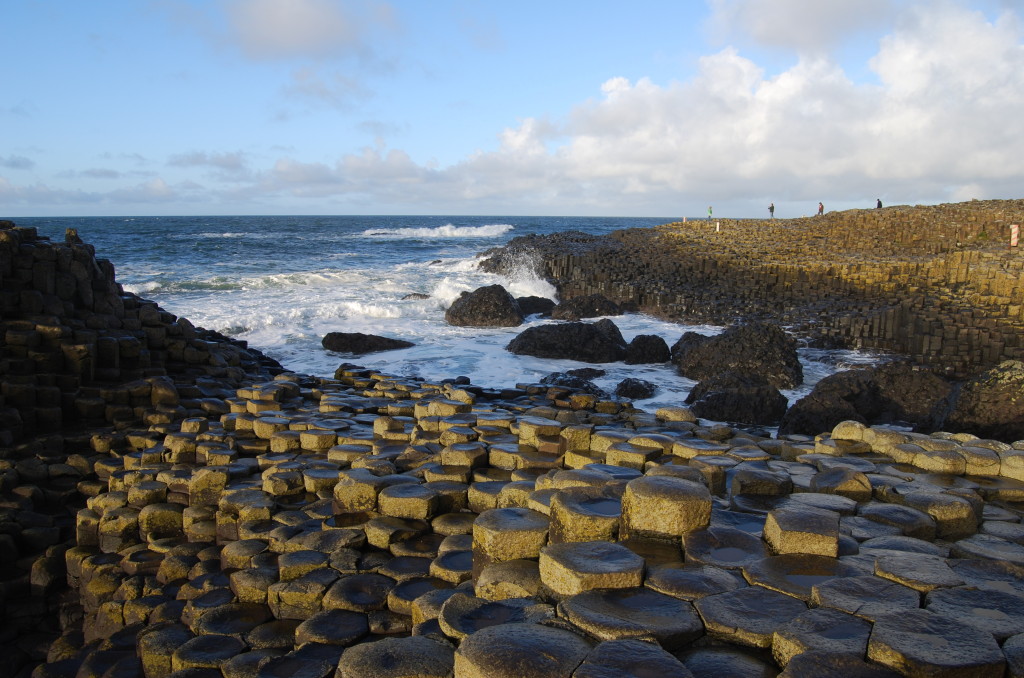 70. Giant's Causeway, Northern Ireland, UK
Giant's Causeway is located in Northern Ireland and consists of a large rock formation (more technically speaking about 40,000 interlocking basalt columns) that formed following a volcanic eruption (Image via Wikicommons).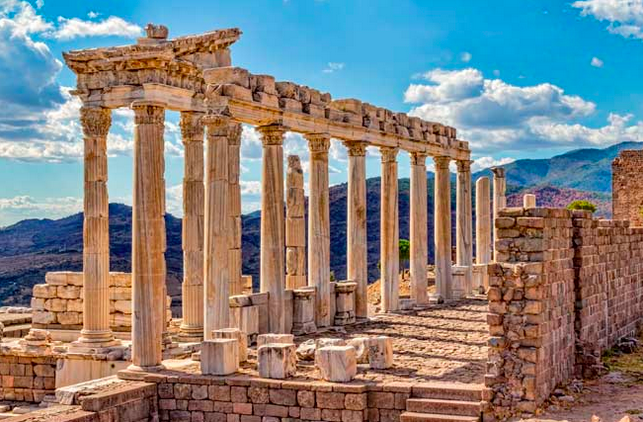 71. Pergamon, Turkey
There aren't many opportunities to step back as far in time as Pergamon, which traces back to the fourth century! This city has had a long history of changing hands, notably by the Greeks, Persians and Romans (Image via OPIS Zagreb, Shutterstock).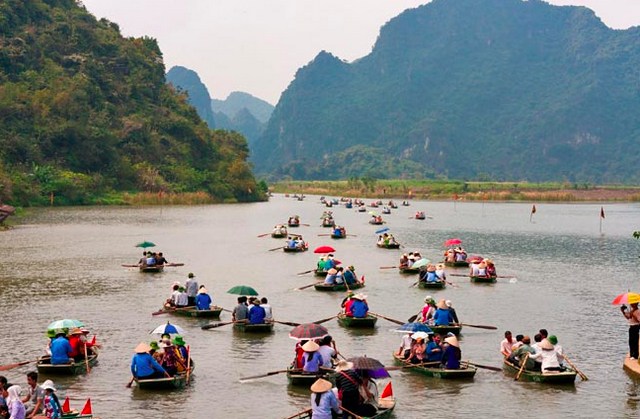 72. Trang An, Vietnam
Vietnam is a country that surprises and delights travellers. One of its gems is the Tran An landscape, located on the southern edge of the River Delta (Image via Kelvin Tran / Shutterstock).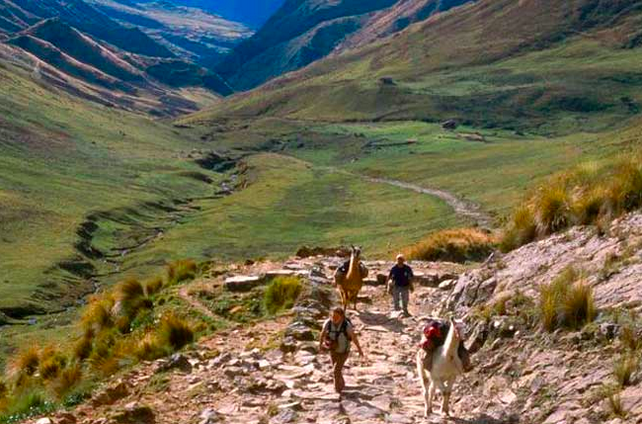 73. Quapaq Ñan, South America
Spanning through Argentina, Bolivia, Chile, Colombia, Ecuador and Peru, this road network built by the Incas spans nearly 19,000 miles (Image via Laurent Granier [CC BY-SA 3.0], Wikimedia Commons).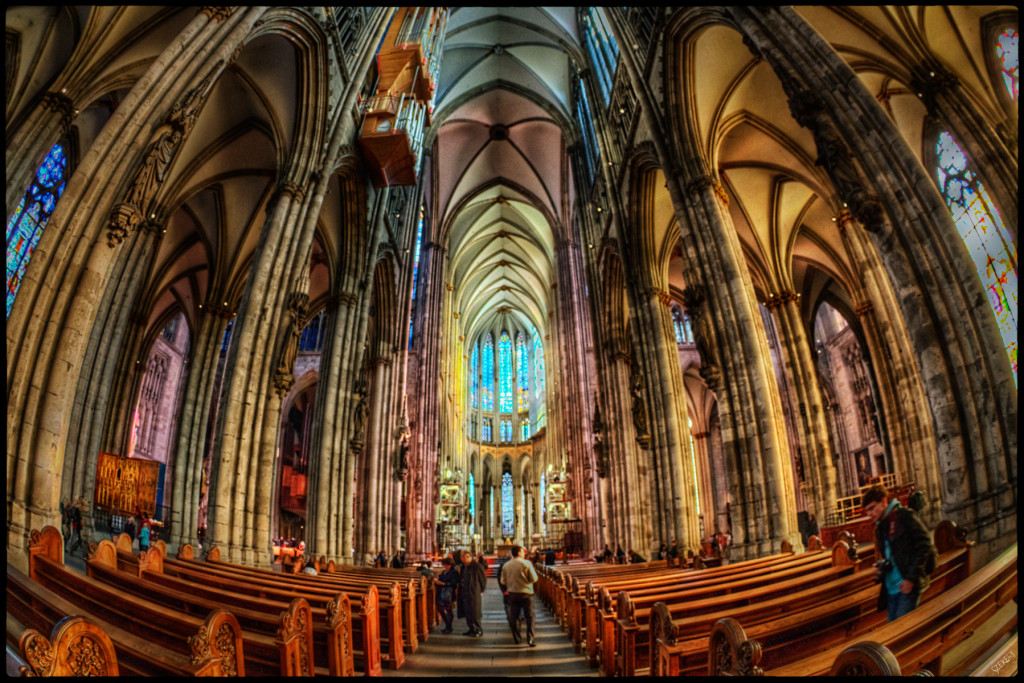 74. Cologne Cathedral, Germany
As far as cathedrals go in Europe, this one is pretty darn impressive (Image via Wikicommons).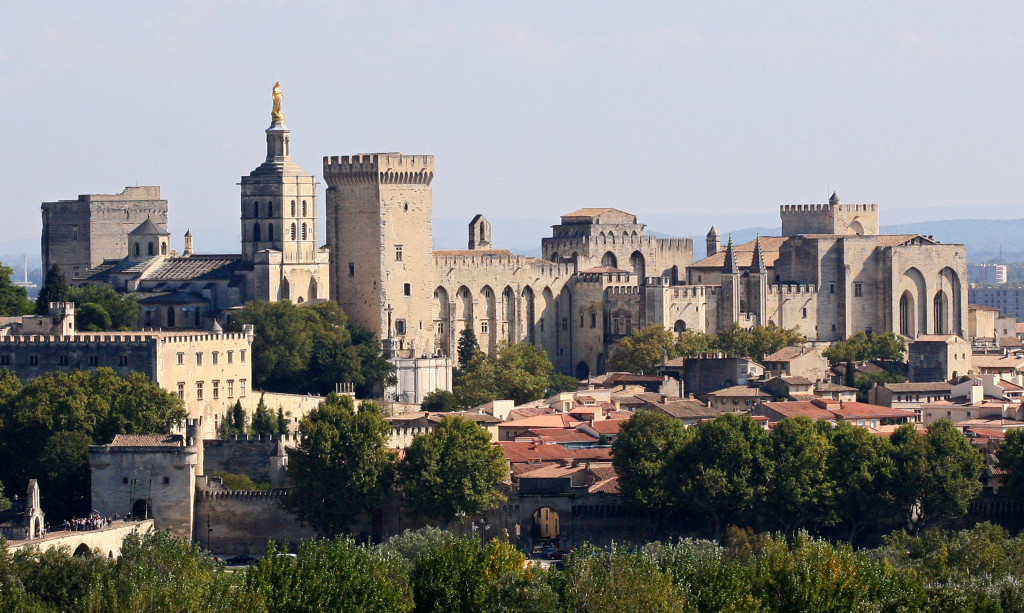 75. Avignon, France
No list would be complete without a few mentions of France, home to some of the world's most stunning scenery and architecture. Located in Provence, Avignon is a popular stop for visitors to France (Image via Wikicommons).
76. Assissi, Italy
Located in the Umbria region, this hilly town is as gorgeous as they come, even if Italy is FULL of must see sights! (Image via Wikicommons).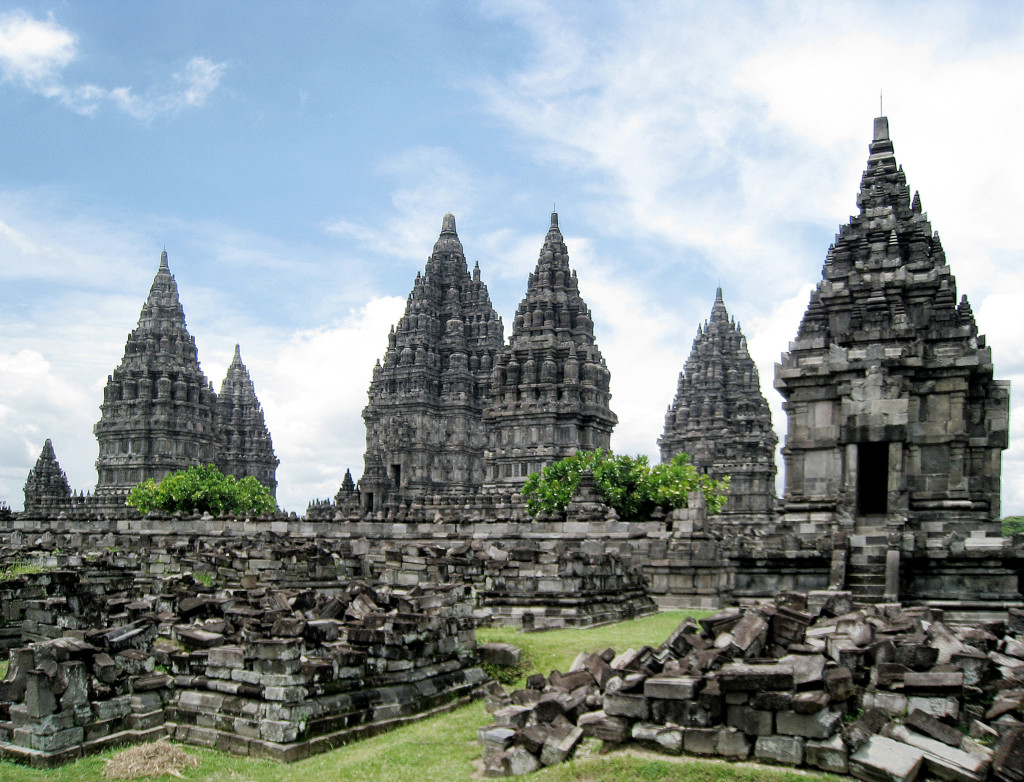 77. Prambanan Temple, Indonesia
Indonesia is famously known as the home to Bali, a popular holiday destination, but there is much to see and do beyond Bali when visiting Indonesia! This particular temple is located in central Java (Image via Wikicommons).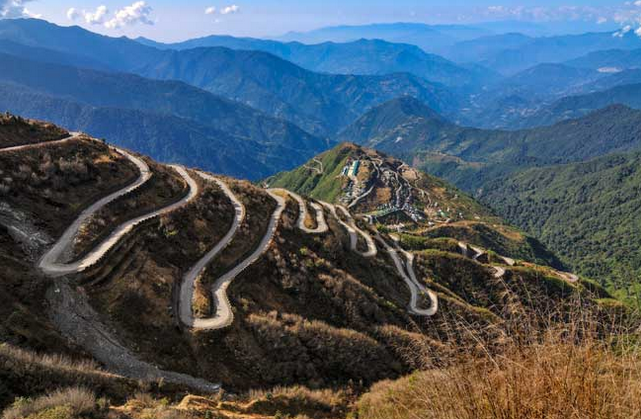 78. Silk Roads, China, Kazakhstan, Kyrgyzstan
The Silk Road has been one of the most important trade routes in world history. This huge network of roads stretches from Asia to Europe, through the Middle East and North Africa (Image via Rudra Narayan Mitra/ Shutterstock).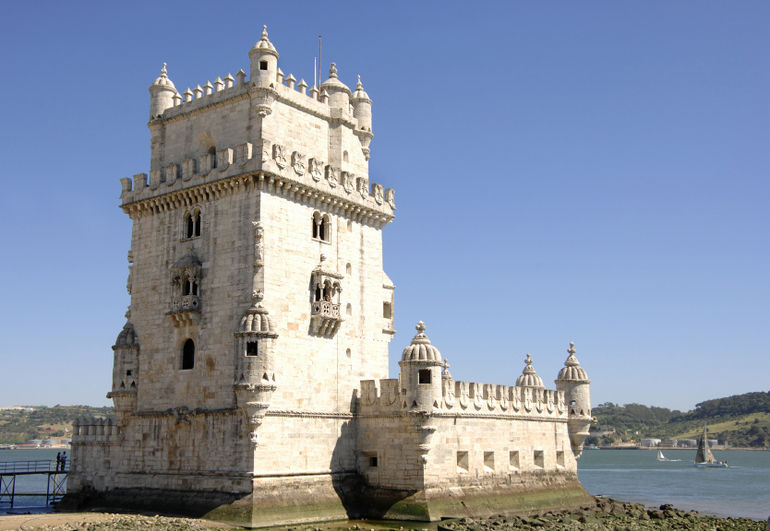 79. Tower of Belem, Lisbon, Portugal
Lisbon is one of Europe's most up and coming tourist destinations, and it certainly isn't hard to see why! The city itself is full of colour and life, while just outside of the city in Belem, you can enjoy a relaxed slow pace. Be sure not to miss the famous custard tarts!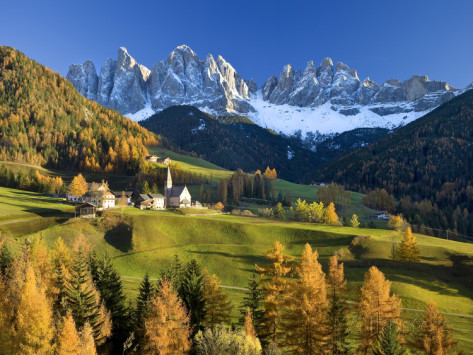 80. Trentino Dolomites Italy
Located in northeastern Italy, the Dolomites add just another Italian must see to the list! (Image via).
81. Abu Simbel
These two massive rock temples in southern Egypt must be seen to be believed! (Image via Wikicommons).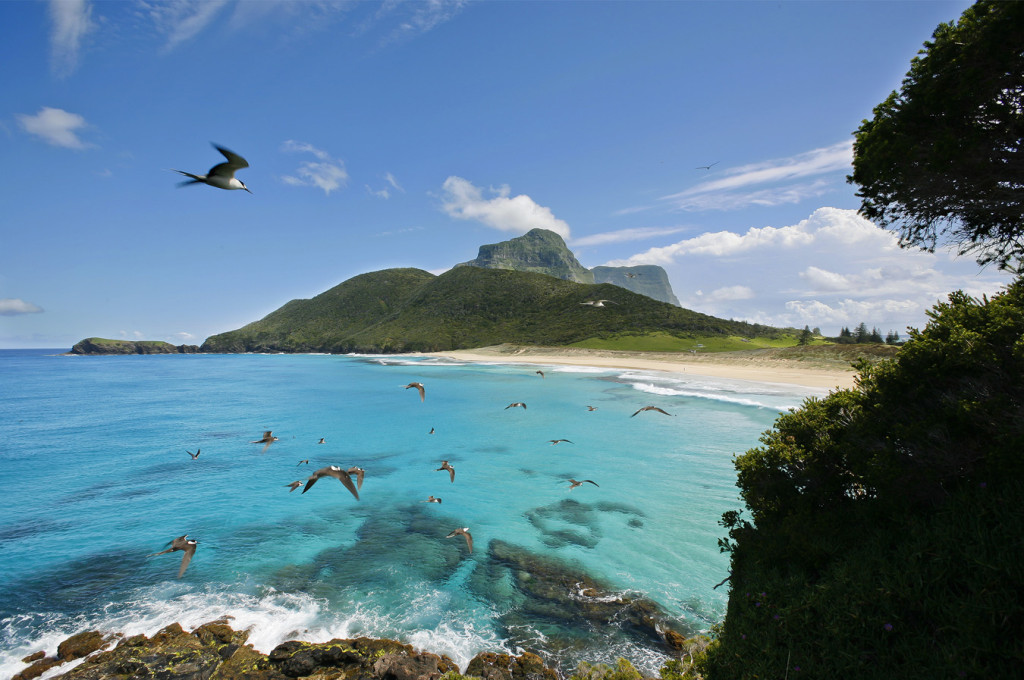 82. Lord Howe Island, Australia
Another must see destination in Australia often goes overlooked due to its remoteness, but that is precisely what travellers who visit Lord Howe Island love about the place! (Image via Lord Howe Island).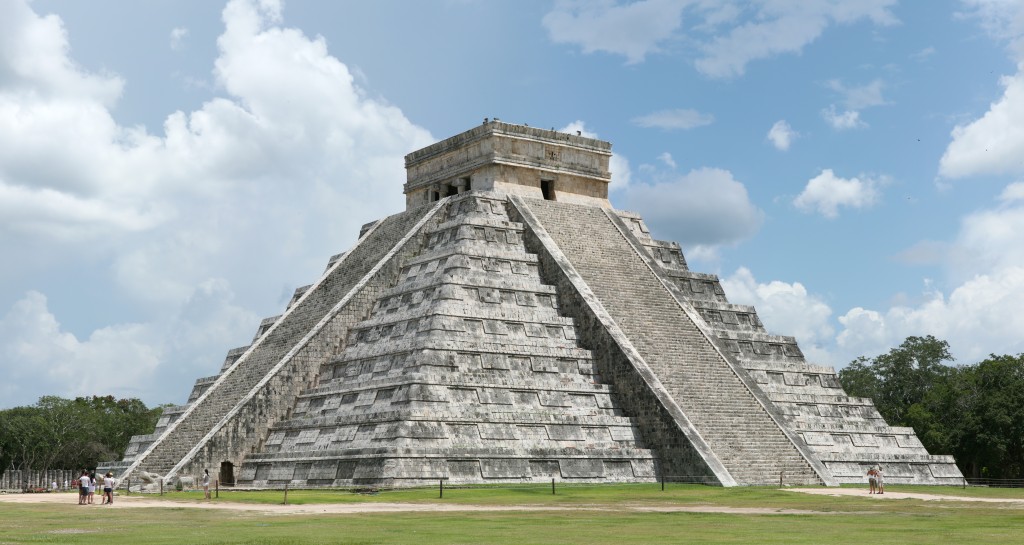 83. Chichen Itza, Mexico
The Maya civilisation left a great range of relics, monuments and archaelogical sites behind for our better understanding of history. One of these is that must be seen is Chichen Itza (Image via Wikicommons).
84. The Blue Mountains, Australia
Australia is full of must see moments, from the Great Barrier Reef to Uluru… but don't forget those you don't hear about as often! The Blue Mountains showcase Australia's stunning outback and are a great day trip from Sydney.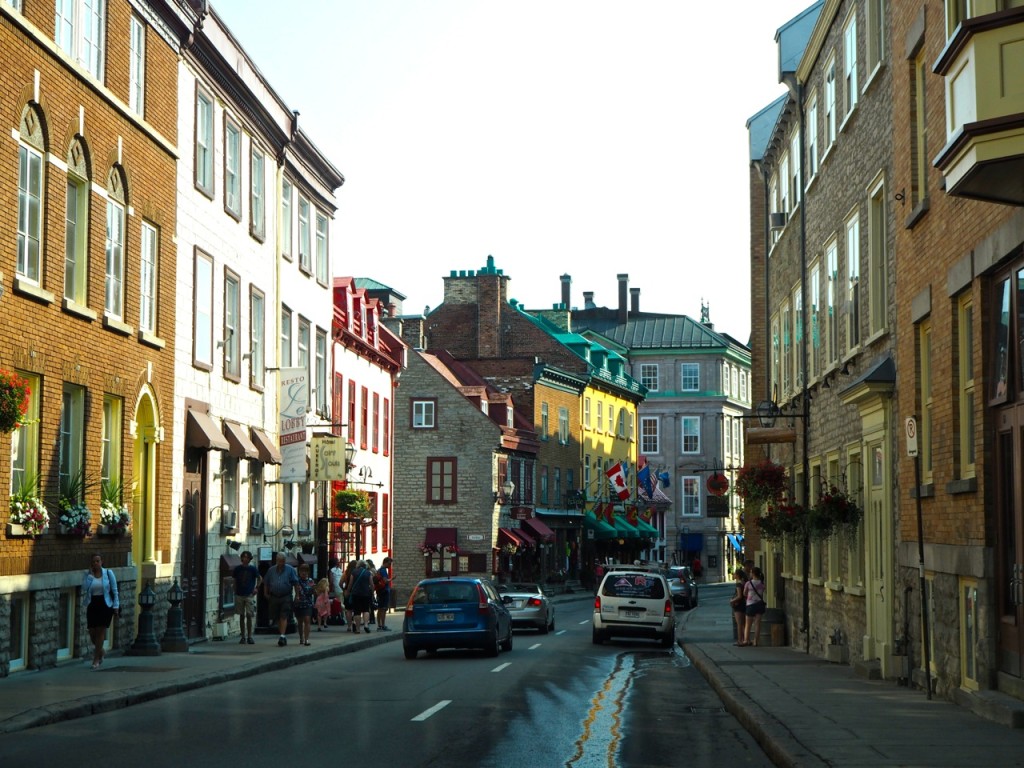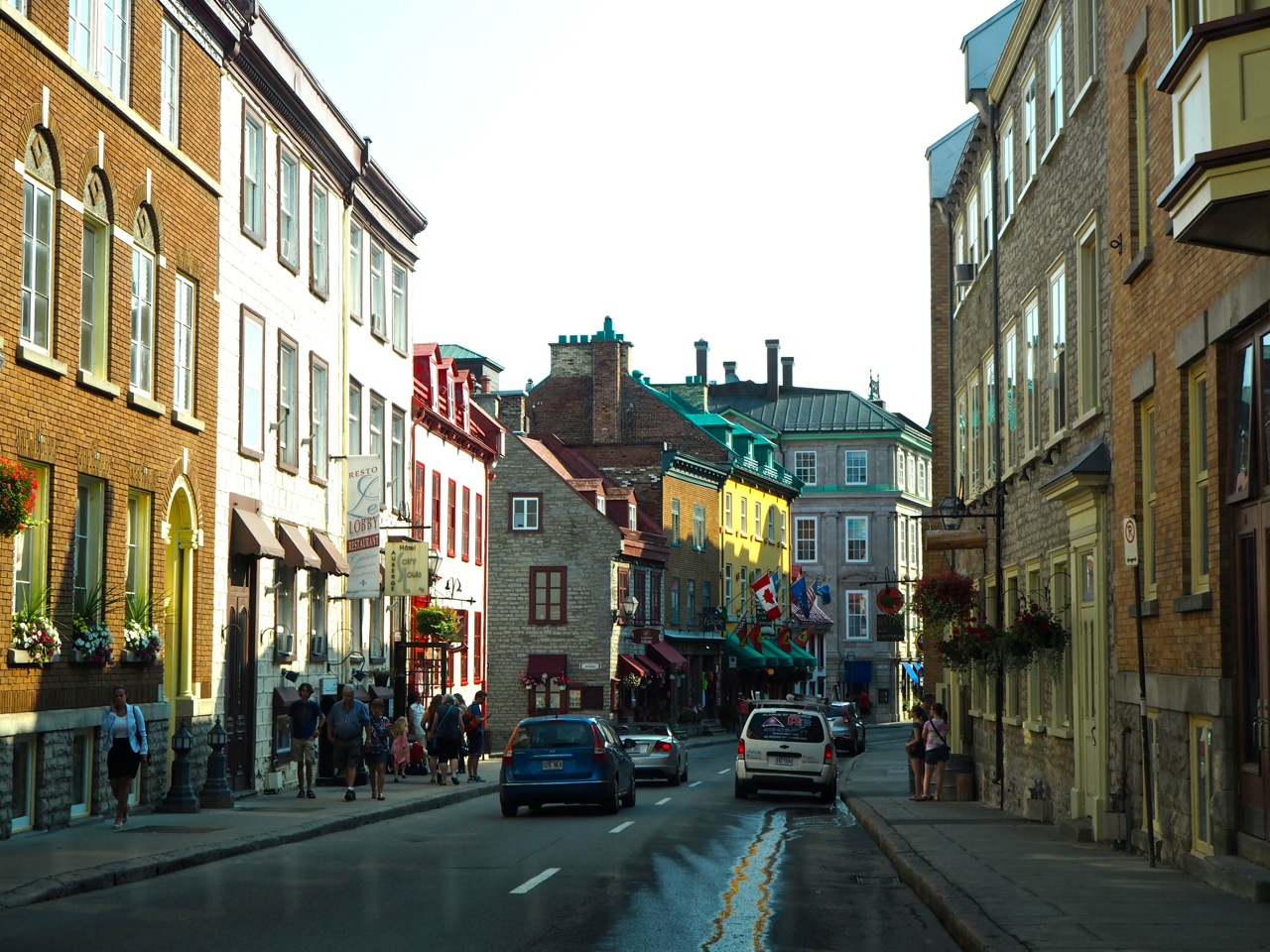 85. Historic Centre of Quebec
The gorgeous Historic Centre of Quebec in French Canada is like stepping inside a time machine whilst teleporting to France all at once. It is incredibly well preserved and one of the most gorgeous cities in French Canada.
86. La Grande Place, Belgium
Brussels gets a bad wrap for the most part, but there's no denying the Grande Place is as grand as its name!
87. Historic Centre of Macau
If you make your way to Hong Kong, you simply must set aside a day to take the jetboat over to Macau for a visit. The Historic Centre cannot go missed as it is a fabulous insight into Portuguese influence in Macau, as well as the many casinos to see and enjoy.
88. Cultural Landscapes of Bali, Indonesia
Its no surprise that Bali makes the list as it is one of the best places on earth to kick back and take it all in. The cultural landscapes (e.g. the rice fields pictured above) are UNESCO World Heritage protected in order to negate the impact of the tourism industry in some part, so as to aid the preservation of Balinese culture.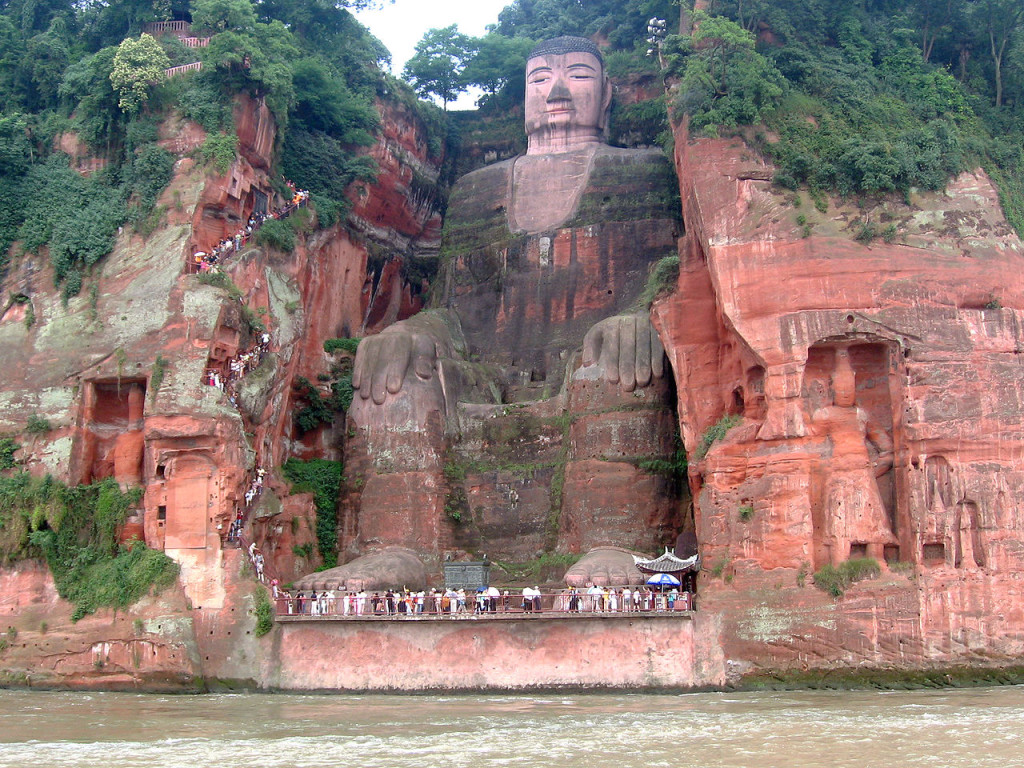 89. Leshan Giant Buddha
This giant Buddha in China is unlike any other in the world! The red rock makes it distinctive from others – typically bronze or white – and an incredible sight to see (Image via Wikicommons).
90. Hatra, Iraq
The ancient ruins of Hatra are located in Iraq, in the Persian province of Khvarvaran (Image via Wikicommons).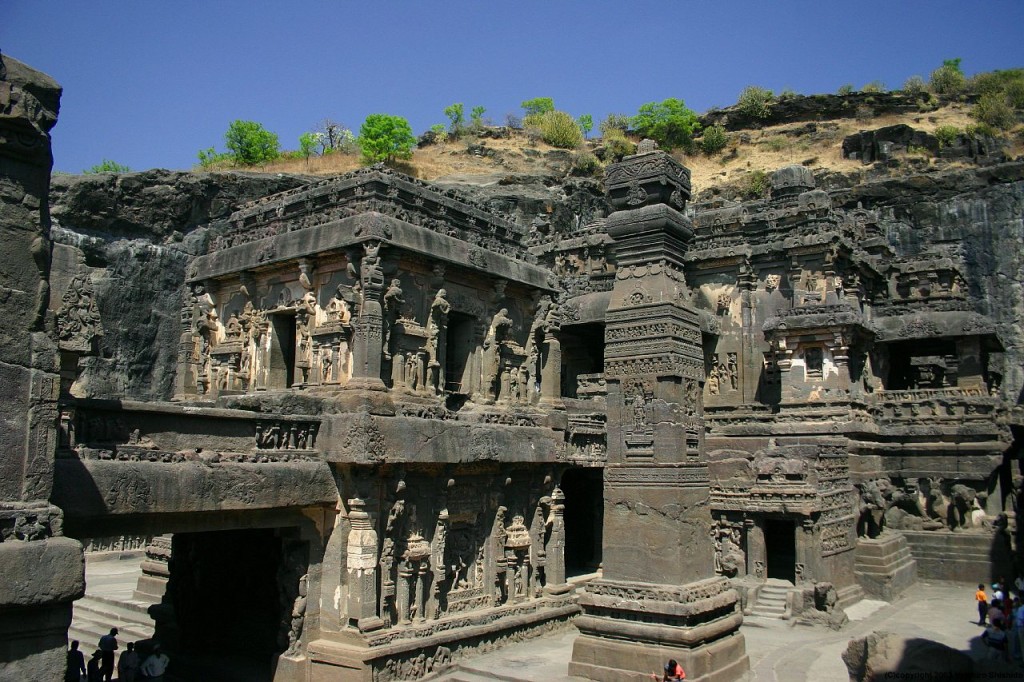 91. Ellora Caves, India
The Ellora Caves in India are an impressive insight into the ancient history of this Asian state (Image via Wikicommons).
92. Wudang Building Complex, China
These buildings are incredible insight into the ancient Chinese dynasties – Yuan, Ming and Qing. Located in the scenic mountains of Wudang, this is a remote location that few are fortunate enough to say they have visited (Image via).
93. Valletta, Malta
Malta is one of Europe's less visited nations due to its' remoteness, but if you do make it to the gorgeous country be sure to put Valletta on your bucket list (Image via the Telegraph).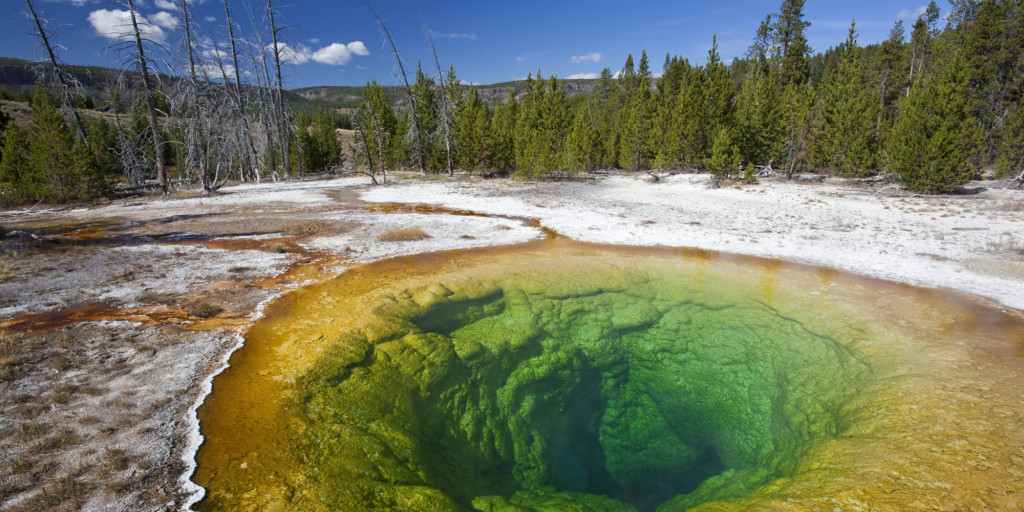 94. Yellowstone National Park, USA
Another must see National Park in the USA is the highly popular Yellowstone National Park. It is renowned for its incredible and diverse scenery (Image by David Henderson via Getty Images).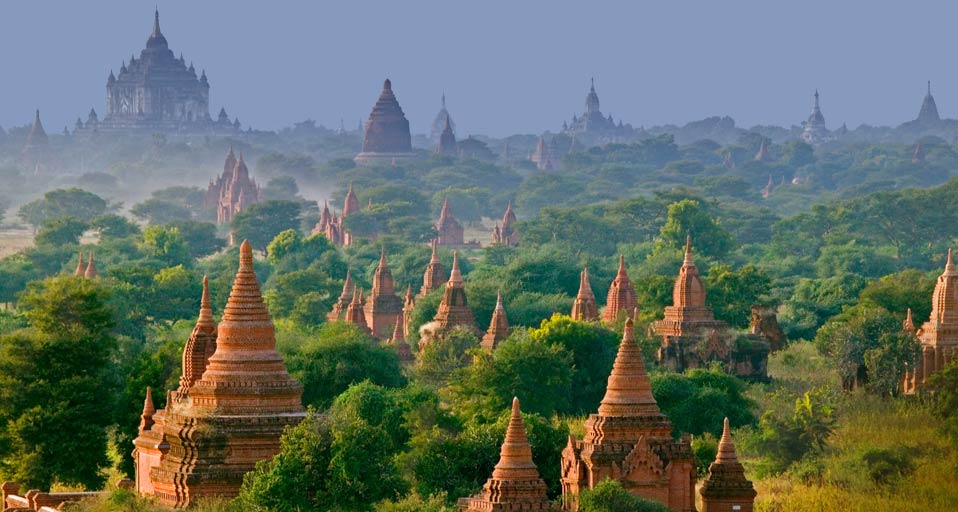 95. Bagan, Myanmar
We had to keep some goodies up our sleeves for the finish… and Bagan in Myanmar is for sure one of the most beautiful UNESO sites in the world! (Image via Southern Myanmar).
96. Cappadocia, Turkey
Everyone dreams of flying away…. in Cappadocia, it becomes a reality! (Image via Emma Kate Co, WOW Contributor).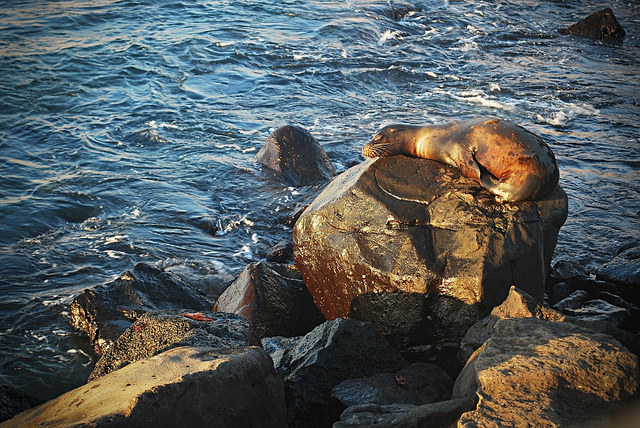 97. Galapagos Islands, Ecuador
Ahhhh Galapagos! On so many bucket lists, but so few get to see it in all of its natural glory. Located off the coast of Ecuador, the Galapagos Islands are one of the best places to view marine life in the world (Image via).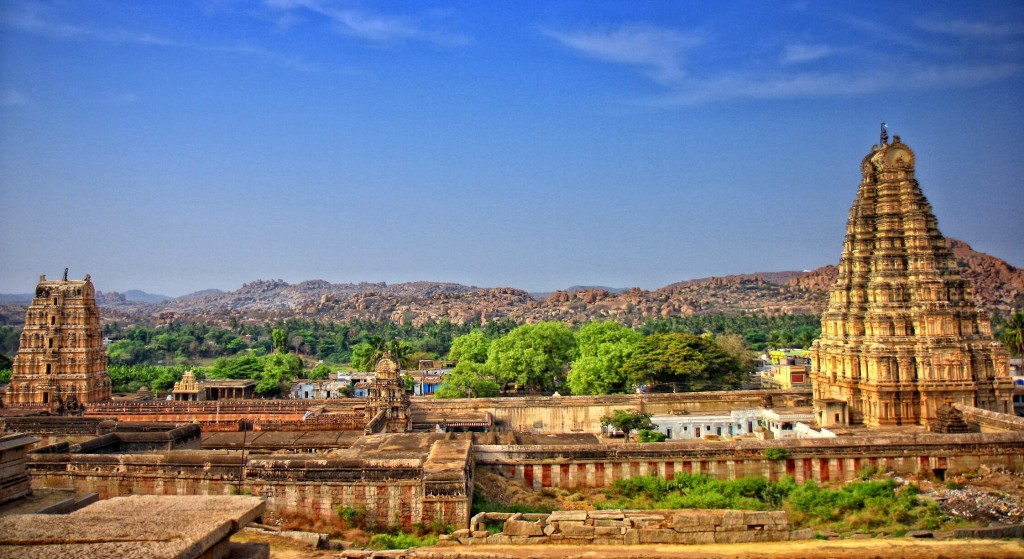 98. Hampi, India
This small village in Northern India is truly a hidden gem. The ruins of Hampi are UNESCO protected as they are deemed to provide an insightful experience for visitors to the temples (Image via Wikicommons).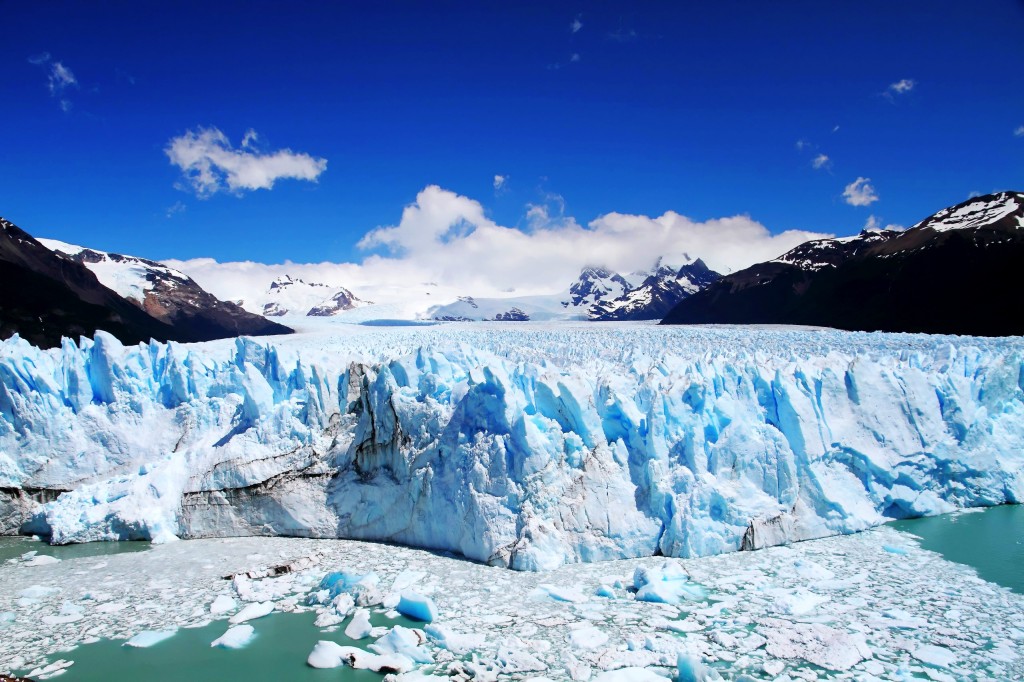 99. Los Glaciares National Park, Argentina
Last but certainly not least! This absolute gem in Argentina is as near to Antarctica as you might get without being in Antarctica itself! (Image via).
100. OVER TO YOU! Where is your favourite UNESCO Site? Did it make the list?