There's so much to love about Europe but perhaps nothing more than the food: OHHHH THE FOOD. Bakeries in Europe specialise in everything from pastries in Paris to chocolate Sachertorte in Vienna, all compiled here in a list of the crème de la crème of Europe's most popular and longstanding institution in the food industry (that is not entirely correct nor researched beyond my biased standpoint) — the bakery.

These are the Best Bakeries in Europe
Pastel de Nata in Belém, Portugal
There should be just one thing on your mind when you land in Lisbon: catching a cab, jumping on the back of a motorbike, or even hitch hiking your way to Belem for the famous Pastel de Nata! This is a pastry case filled with creamy egg custard, served warm with a sprinkle of cinnamon and icing sugar on top. Can't wait to try? Here's the WOW Pastel de Nata recipe to try at home!
Demel in Vienna
Demel is an Austrian institution that is famous for creating fantastic baked goods, along with equally fantastic creamy hot chocolate (great in the winter time!) This elegant cafe appears almost regal as you step inside and let your eyes wander across the gallery on offer. You can't go past the Ana Demal Torte, an absolutely delicious tiered chocolate torte that will melt in your mouth.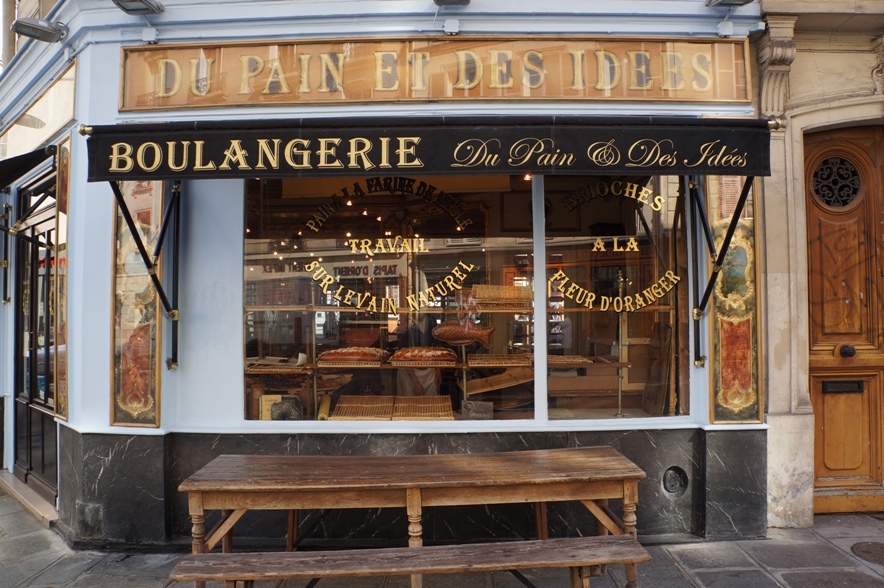 via WhereJesseAte
Du Pain et des Idees in Paris
Paris is an absolute mecca for fantastic food (not just bakeries, but especially bakeries), but if you make just one stop on your trip make it Du Pain et des Idees for what is said to be the best croissant in all of Paris!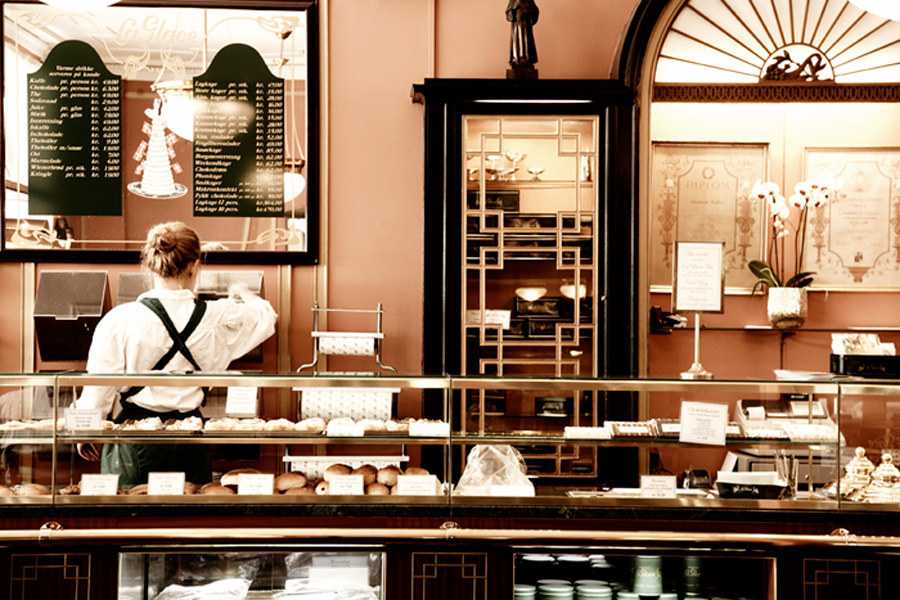 via Squaws.dk
Conditori La Glace in Copenhagen
The Danes specialise in fantastic rich sweet treats and as the city of Copenhagen's oldest bakery, conditori La Glace has every single recipe down to a fine art. The house cake is their specialty but don't be afraid to grab a few bites to snack on throughout the day!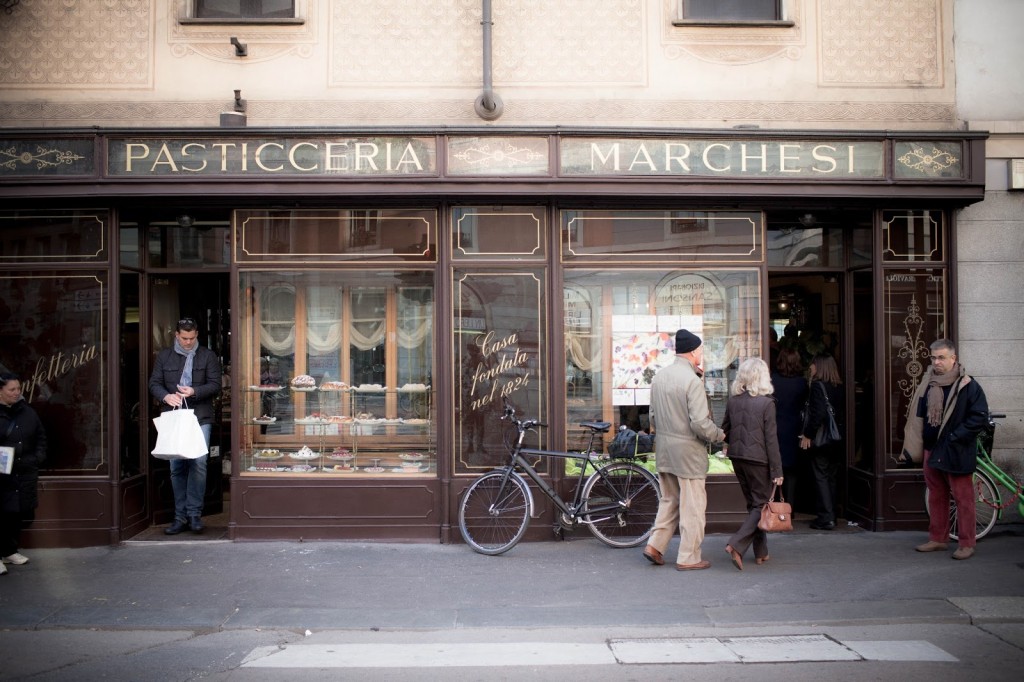 via ItalyDeluxe
Pasticceria Marchesi in Milan
One word: Brioche. Come here for it. You know you want to. This is easily the most beautiful and aesthetically pleasing bakery in Milan, but there are many reasons to visit. The pastries are other worldly and certainly cause crowds to flock here from near and far.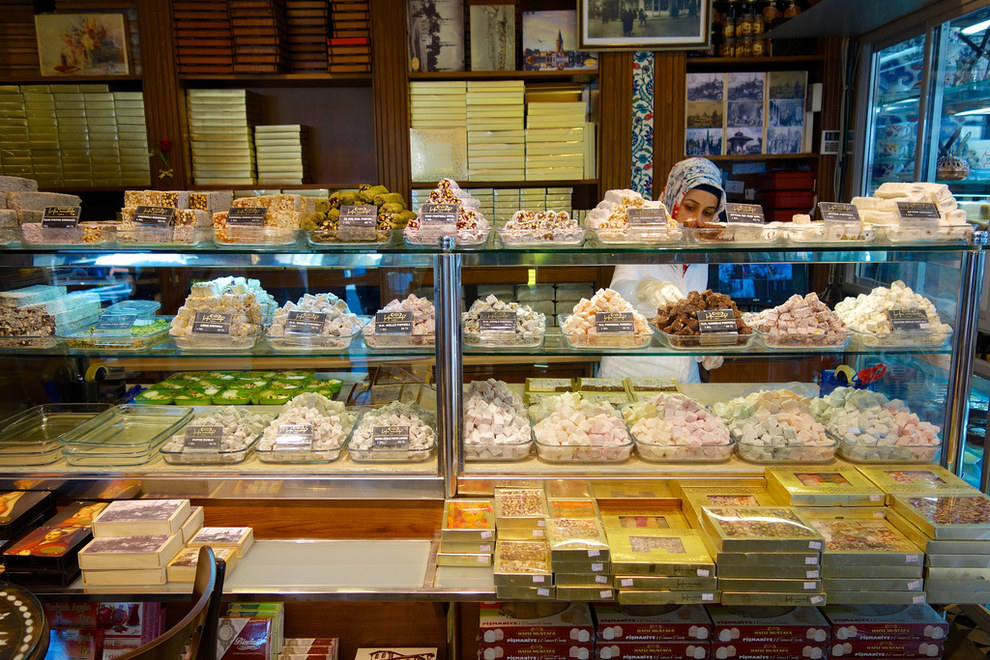 Flickr: bitboy / Creative Commons
Hafiz Mustafa 1864 in Istanbul
Baklava is arguably my favourite dessert (if you've been reading my blog for a while now you will know I make a lot of these claims with an undying sweet tooth and willingness to try anything and everything), however I'm pretty sure Baklava is up there high on the list of all time favourite baked goods. You'll find the best Baklava in town here, as well as nougat and many other traditional Turkish sweets.
Flickr: Jazzlog / Creative Commons
Conditorei Schober in Zurich
This quaint little cafe/bakery in Zurich is small but certainly squeezes as many people in as possible being the most popular spot in town! Be sure to order a couple of pastries and a delicious hot chocolate to warm up from the cooler climate outside.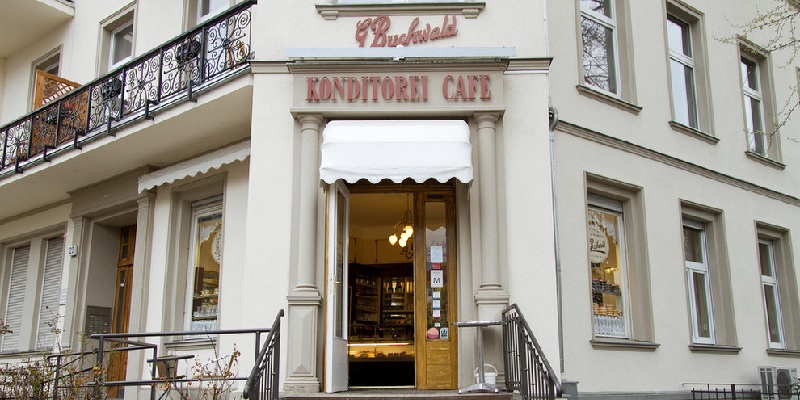 via TopBrunch
Konditorei und Cafe Buchwald in Berlin
Berlin isn't exactly renowned for its bakeries, but what it lacks in quantity it makes up for in quality with Konditorei und Cafe Buchwald. Thankfully Berlin is forgivably cheap so you'd better take a few pieces of cake to go!
Cafe Savoy in Prague
Prague has some stunning cafes to escape into in the cold weather, but none more charming than Cafe Savoy. For the ultimate indulgence, swing by at breakfast time and enjoy a "Savoy Breakfast" or for an afternoon treat, try the Savoy Cake with a hot chocolate to accompany.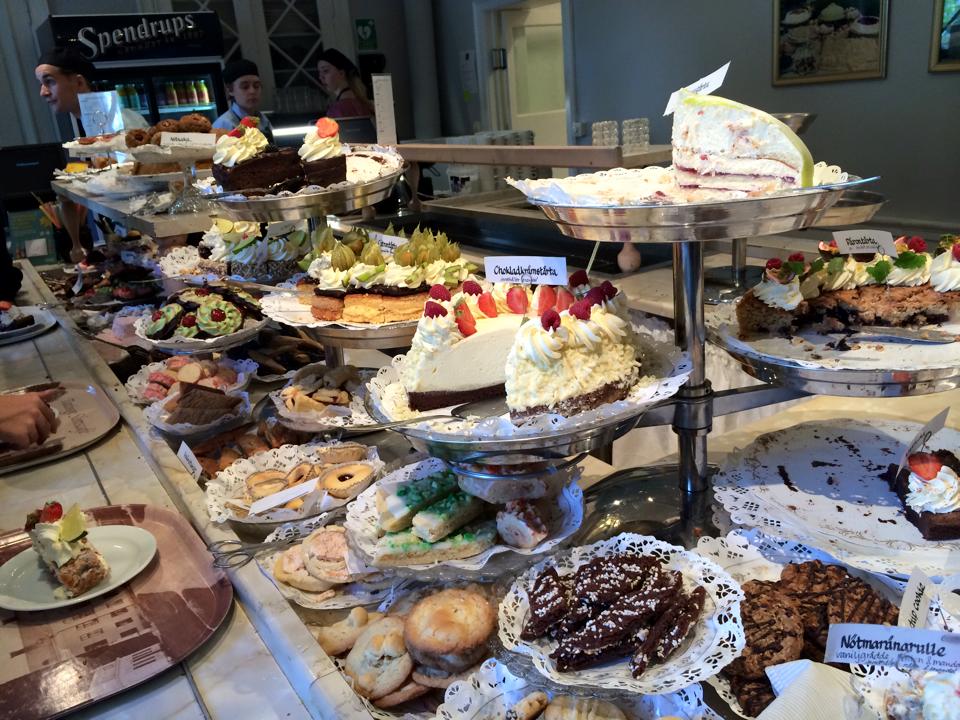 Taxinge Slott Café in Nykvarn, Sweden
Try. Everything. The picture should be evidence enough to support this claim.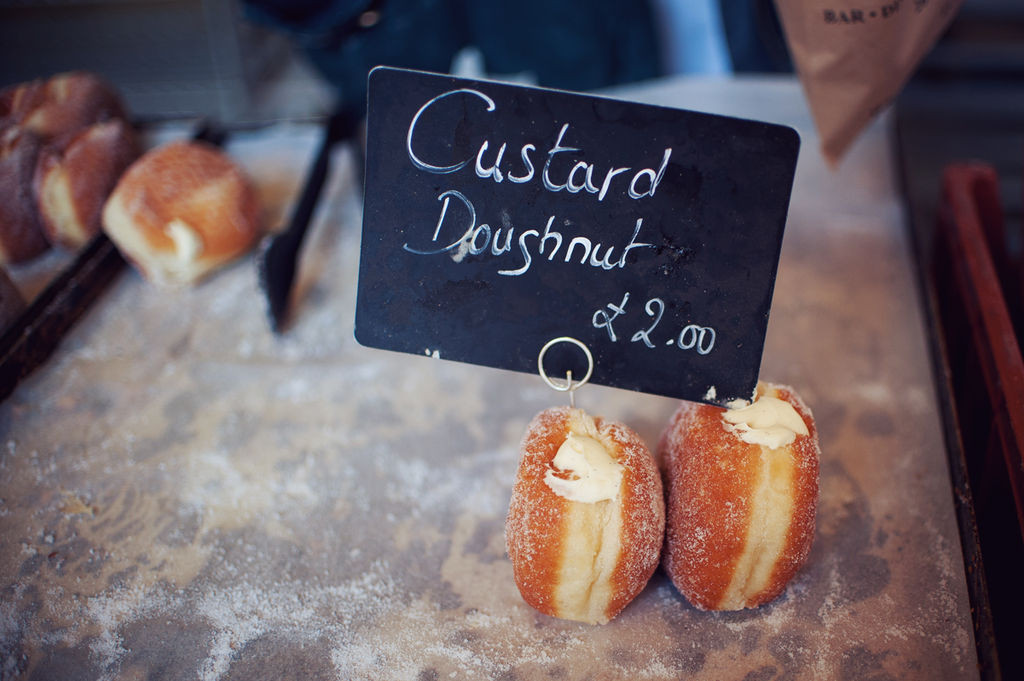 Kate Beard via Triptease
St John Bakery, London
Over in London there's a thriving bakery scene, so with many to choose from it was hard to choose just one. However one such bakery did stand out from my travels months ago, that being St John Bakery. Be sure to try the eccles cake AND the custard doughnut. You can't go wrong with either.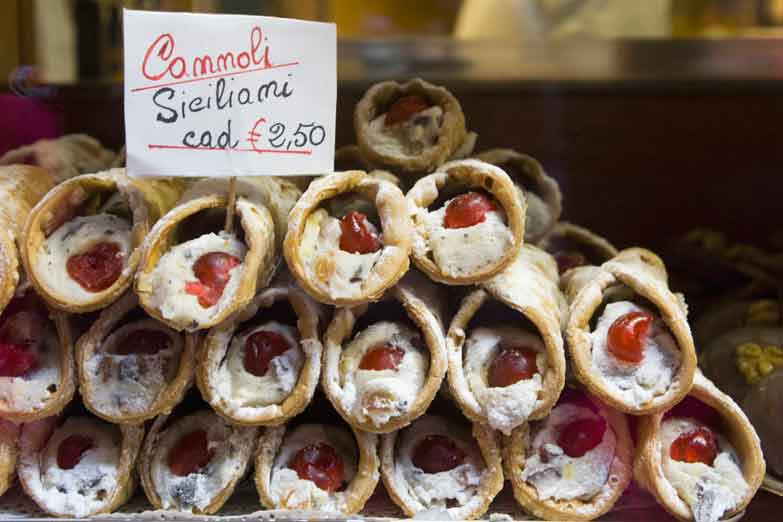 Getty Images – Danita Delimnont
Laboratorio Pasticceria Roberto in Taormina
There's one dessert you simply must try in Italy (and many more, but if I had to pick just one) and that's Cannoli. These Sicilian pastries are filled with a creamy consistency and sprinkled with sugar on top. Delicious!
Have you got another suggestion that didn't make the list? Be sure to let me know in the comments below so I can go for a taste test!