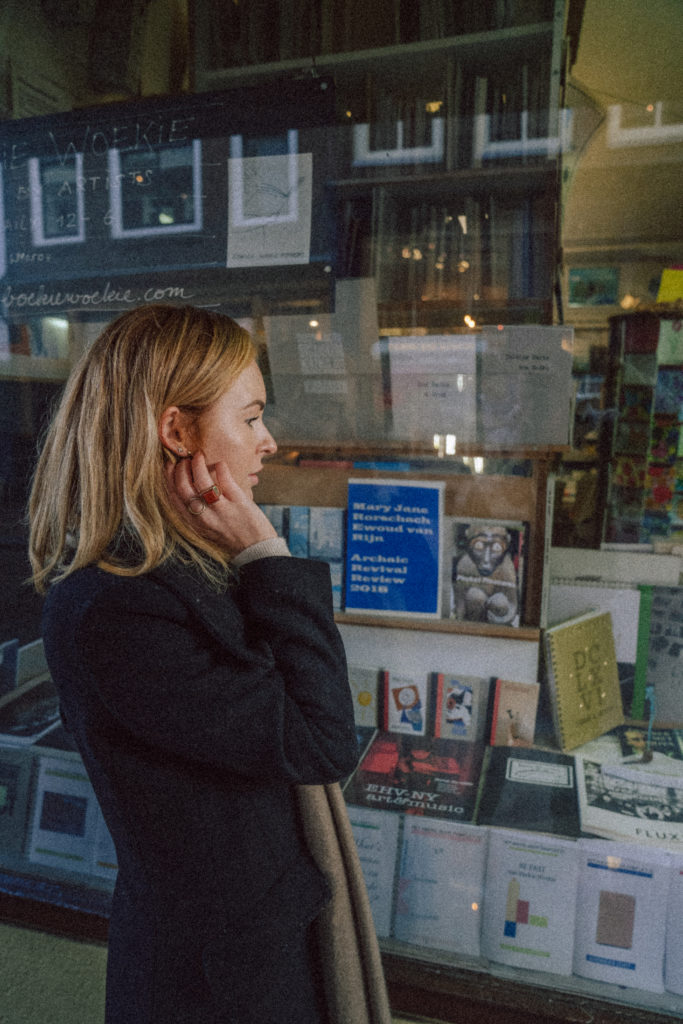 I'm hot off the heels of my last visit to Amsterdam and I'd be lying if I said I don't miss it already. Especially in winter, Amsterdam has an allure that other big cities fail to possess. The slow morning starts, warm glowing streets of Jordaan and endless canals to explore give this city a real cozy feel. On my recent visit to Amsterdam, I set off in search of the best concept stores, design stores, and small pastry shops to compile a list of my current favourites. Here are 12 of the best stores to visit in Amsterdam!
Bookstores
We'll begin with my handpicked selection of the three best bookstores in Amsterdam right now. All of these house English books (my native language) and a really great selection of new and old, as well as some difficult to source coffee table books.
The American Book Centre
Located in the centre of town, this is one of the most frequented book stores by English speakers. Amsterdam has a large expat community so it is always busy with locals and tourists alike. The selection is great and the prices are fair.
Address: Spui 12, 1012 XA Amsterdam, Netherlands
Used English Books
I'm an avid reader and still prefer physical books (to the likes of kindles), so if I can I will always choose to purchase a second-hand book or borrow from a friend. This helps reduce your environmental impact and hey, it's cheaper! This is a great book shop to score a bargain.
Address: Kloveniersburgwal 58, 1012 CX Amsterdam, Netherlands
Mendo
This book store is great for artsy folk and the creatives out there. I found so many topics I was interested in just for the aesthetics and if I had a larger suitcase, I'm sure I would have left with the back right hand corner of the shop.
Address: Berenstraat 11, 1016 GG Amsterdam, Netherlands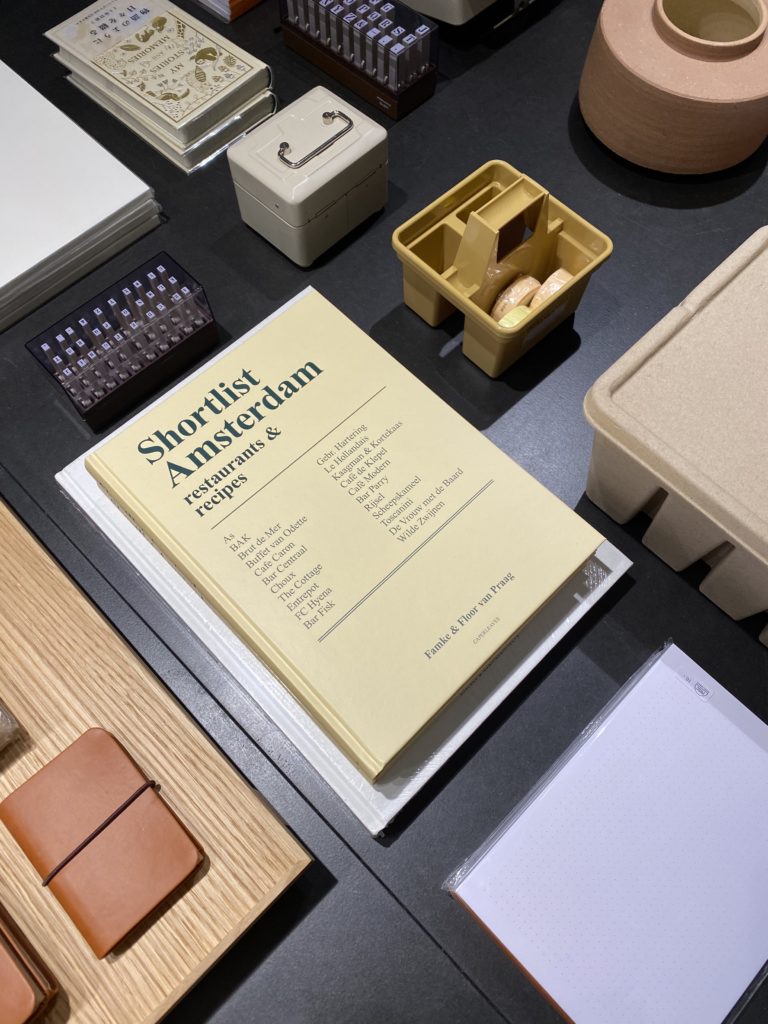 Concept Stores
This is a topic I was really eager to dive deep into on this trip to Amsterdam and boy did I come up with some goodies! Here are my favourite concept stores in Amsterdam:
Hutspot
This is one of the OG concept stores in Amsterdam and one of the biggest in terms of choice. They house a lot of local designers as well as Nordic designers, so there's a huge collection between fashion, books, homewares and the like.
Address: Van Woustraat 4, 1073 LL Amsterdam, Netherlands
MISC
I found this store during research for our trip and although it is a little out of the way (around 20 minutes walking), it is totally worth it if you ask me. The store is filled with mostly stationary and books, with a few random trinkets to round out your choices. I left with a Monocle book.
Address: De Clercqstraat 130, 1052 NP Amsterdam, Netherlands
Matinique
This is one of the best known concept stores in Amsterdam and if you're looking for a one stop shop, look no further. They have a huge selection and many of the choices are really affordable.
Address: Utrechtsestraat 120, 1017 VT Amsterdam, Netherlands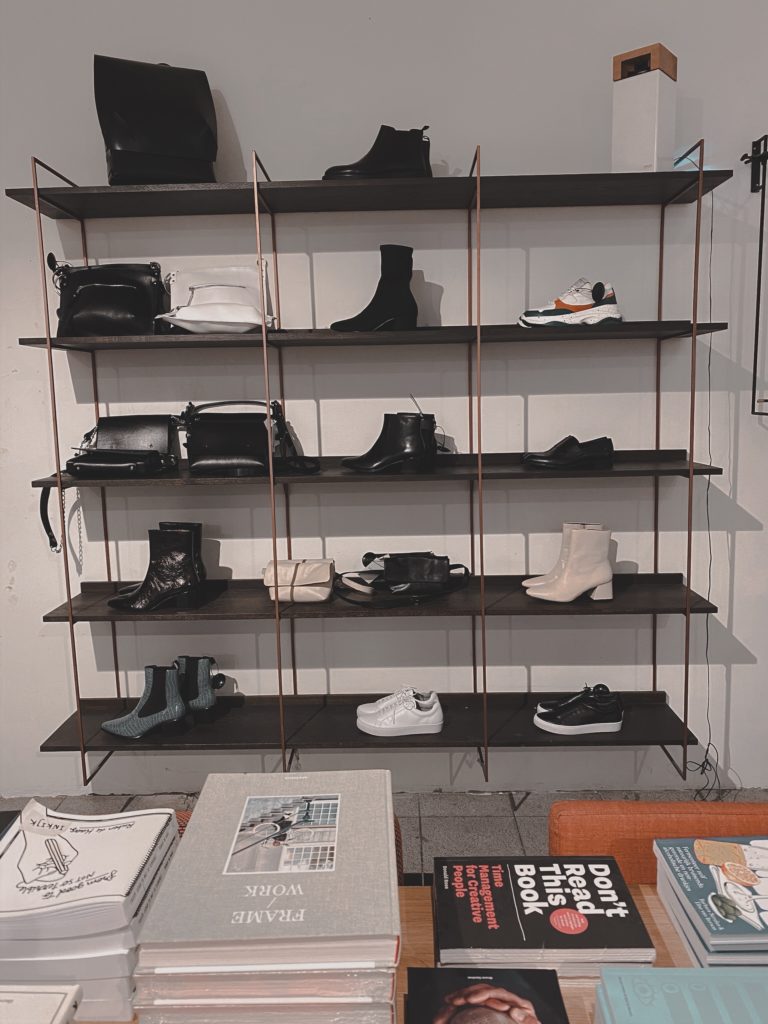 Clothing Stores
If you come to Amsterdam without many outfit choices, you can guarantee you will leave with a bag full. I have been living in Cape Town the last few months and only have summer clothes, so this is precisely what I did! Here are some of my favourite choices for clothing stores in Amsterdam housing local designers.
We are Labels
We are Labels has one of the biggest collections of local designers and with winter sales in full swing during my visit, it was never going to be possible to leave empty handed. There are a few stores across town so you will likely stumble upon one during your explorations!
Address: Raadhuisstraat 46-50, 1016 DG Amsterdam, Netherlands
Episode Vintage
One thing is for sure when you visit Amsterdam: you will be spoilt for choice with vintage thrift stores! Episode is one of the most known stores thanks to its location within the 9 streets. They always have a huge selection but be sure to bring your patience, there's a lot of sifting to go through those racks!
Address: Berenstraat 1, 1016 GG Amsterdam, Netherlands
Anecdote Boutique
If you're more on the feminine side, Anecdote has a really great selection of girly clothes and accessories.
Address: Wolvenstraat 15, 1016 EM Amsterdam, Netherlands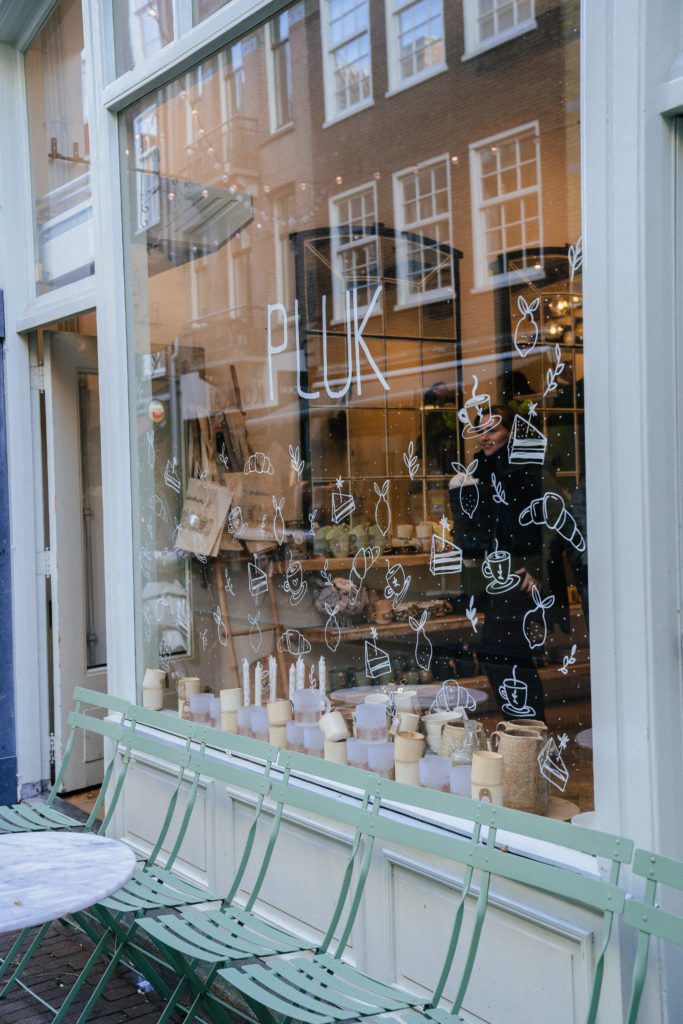 Cafe Stops
With all that shopping you're likely to need a mid-afternoon pick me up along the way. These are some great little cafes to stop in for a sugary treat and quick fix of caffeine:
Pluk
Whilst in the 9 streets be sure to drop by Pluk, one of the cutest cafes in town! They have a great selection of baked goods to choose from and the space is really cozy and inviting.
Address: Reestraat 19, 1016 DM Amsterdam, Netherlands
Hartje Oost
For (my fellow) lovers of natural light and fab interiors, be sure to drop by Hartje Oost. They make a mean espresso if you're in a rush!
Address: Javastraat 23, 1094 KM Amsterdam, Netherlands
Back to Black
Here's a great place to end your day and finish on a high note. Be sure to order the Apple Pie (and thank me later).
Address: Weteringstraat 48, 1017 SP Amsterdam, Netherlands
Plan your trip to Amsterdam: