I asked myself and others the question a few years ago, "is Belgium boring?", before finally deciding to travel there to see for myself. I have since been asked the very same question by other travellers wanting to know if I enjoyed Belgium, what I did when I was there, and would I go back again? All this prompted me to pen this article, on the 12 reasons to visit Belgium – because yes, you absolutely should!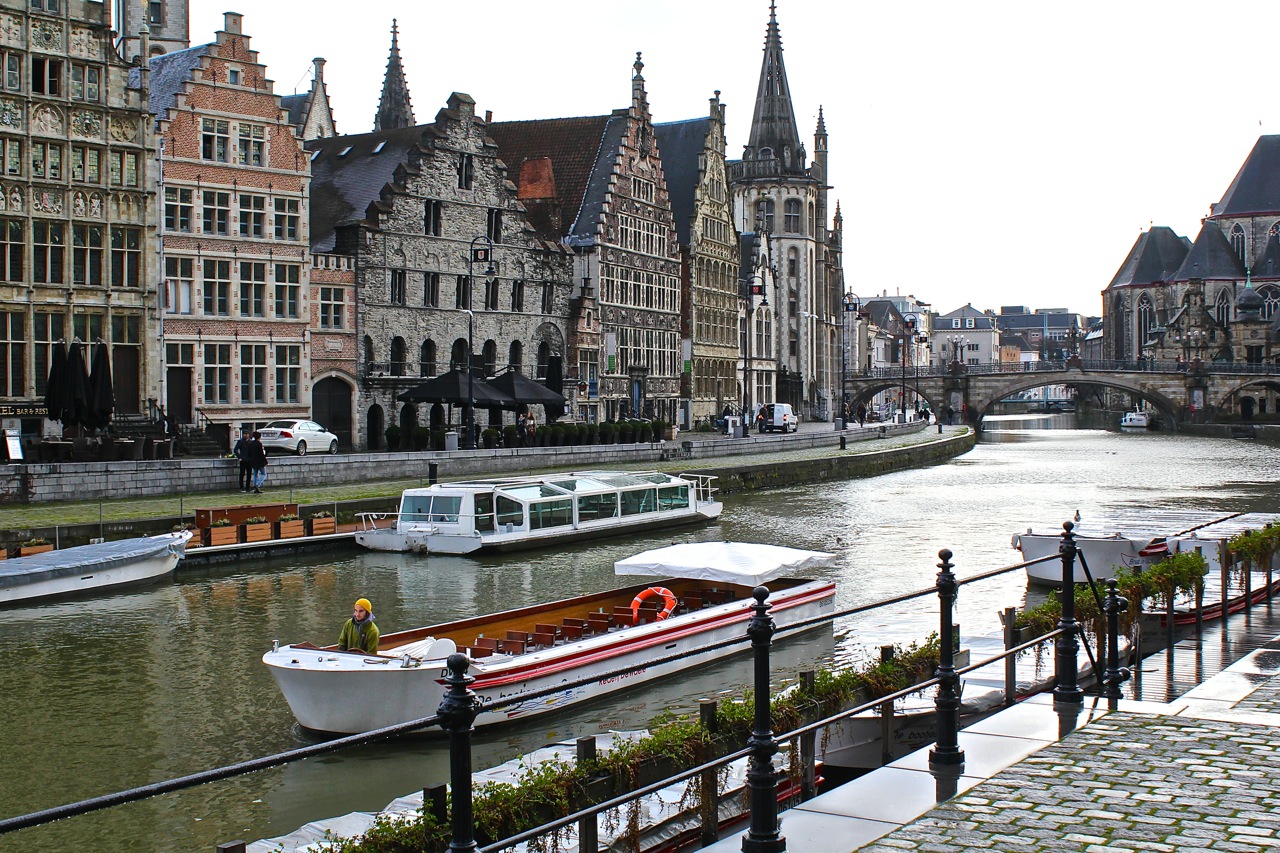 1. Picturesque Towns: Bruges, Ghent, Antwerp
The first and most obvious reason to visit Belgium is for the incredible architecture, scenic small towns on lakes, and even a large city such as Antwerp that has so much to offer despite its larger size. The town of Bruges is undeniably the biggest tourist drawcard in Belgium. It is picturesque, charming and impossibly quaint – making it my favourite town in all of Belgium. While the streets are filled with tourists in the warmer months, the colder months at the beginning of the year (December is impossibly busy thanks to Christmas) are some of the best months to visit, as the streets are much quieter. But don't just come to Belgium to visit Brugge! Just a short 20 minute train ride back towards Brussels is the equally gorgeous town of Ghent – a popular student city with an incredible amount of charm (pictured above). My third favourite in Belgium is Antwerp – a much larger city and constantly referred to as the fashion capital of Belgium. Antwerp is much nicer to visit than Brussels, with a great coffee culture, small boutiques and great local designers to match. This is perhaps the hotspot for 20s-30s year olds to kick back and spend a few days.
Read more: 48 hours in Ghent; 48 hours in Antwerp; 5 Things you Must Do in Bruges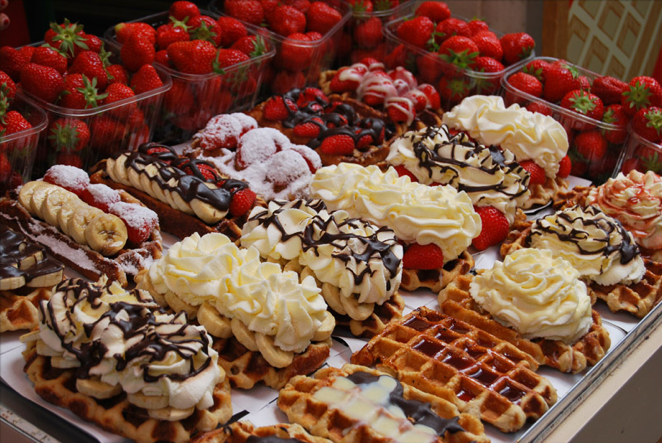 2. Taste the real Belgian Waffles
If a picture could tell a thousand words… this one would be breaking the quota. If you haven't tried a Belgian Waffle at least once in your lifetime, where have you been hiding!? Belgian waffles are popular throughout Europe and the rest of the world, but nowhere do they taste better than in Belgium itself. One of the most underrated points to be made about Belgium is the food… and it doesn't stop at waffles!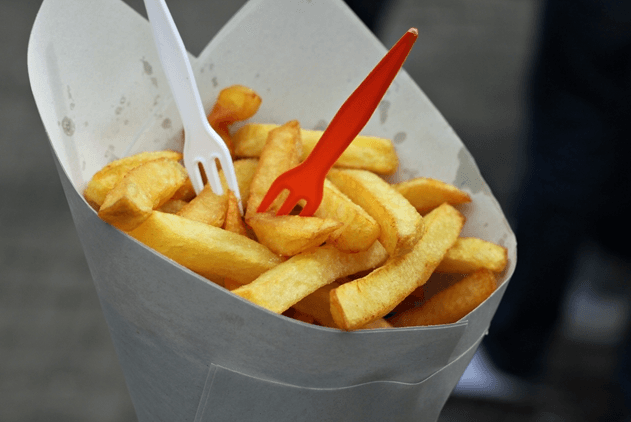 3. But don't forget about the Frites
Lets not forget about the national comfort food: Frites (fries). Now let me say this once and once only (if even just for effect), but you will not for the life of you find better fries in the world than those you will eat in Belgium. Yes, they're likely to be double-fried. Yes, they're even more likely to be triple fried. But the most important part is yes, they taste damn good! One more tip: don't skip out on either the ketchup or the mayonnaise. This is what makes them as fantastic as they are. Go for both or don't bother at all!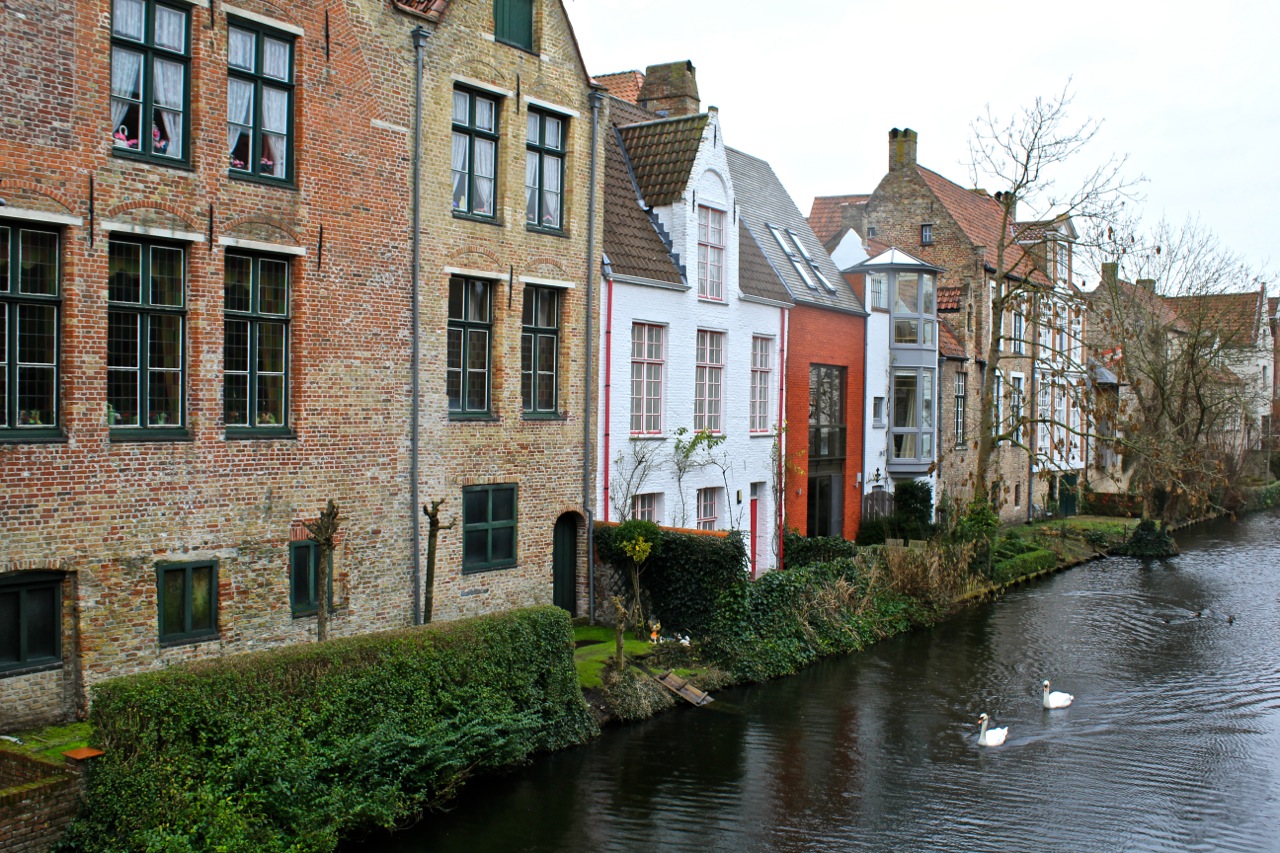 4. Take a step back and let life pass you by
There's a longstanding stigma that Belgium has worn for years: that it is boring. Indeed, when considering Belgium for the first time on my travels (it was strategically between France and the Netherlands by train), I thought to myself "What is even in Belgium!?" Sure, it gets a bad wrap for its weather and slow pace – but that is precisely what makes it so enjoyable! Belgium is the perfect chance to stop, relax, and let life pass you by. It is the perfect break between Paris and Amsterdam, just as long as you don't spend that break in Brussels! (Read more: Is Brussels boring?)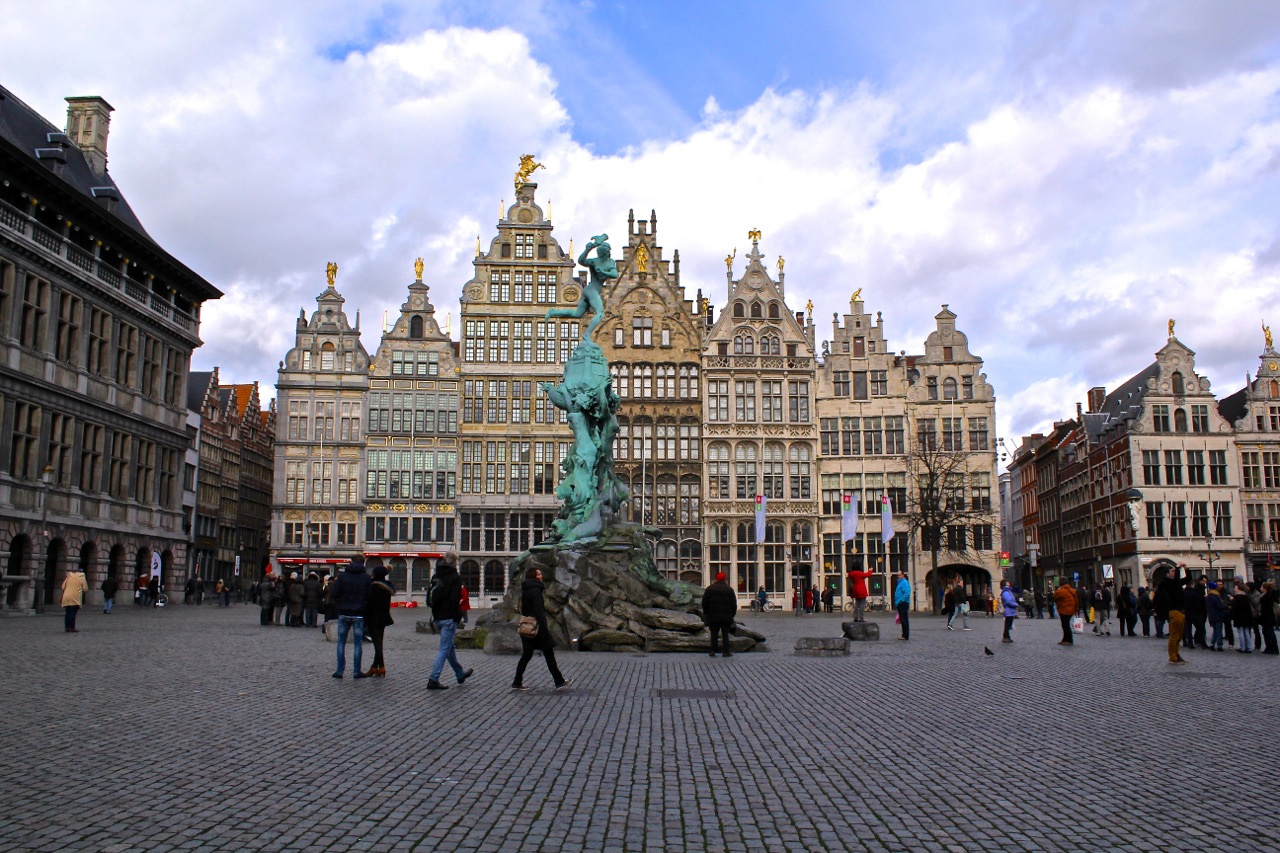 5. Incredible Architecture
The architecture throughout Brussels is incredibly impressive and among some of the most intricate in Europe. The main squares (known as Grote Markt) are an absolute must visit and often feel like a time warp into a former era.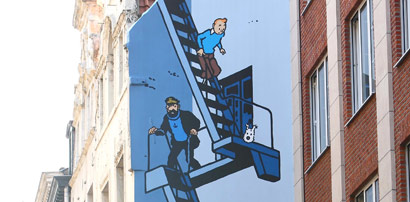 6. Comic Culture
If comics are your thing, then you just might have a reason to visit Brussels – home to an array of clever murals featuring the famous (and famously Belgian) cartoon, Tin-Tin.
7. To try Belgian Beer
…Because you'll need something to wash down those frites. Beer is an institution in Belgium and it is here where you will find plenty of tasty delights to keep you busy or ladies, if you want to take a moment or two to yourselves to take advantage of the Euro, you can send your boyfriend/partner/husband to the local nearby.
8. To discover diversity at the heart of the European Union
One of the most fascinating parts of Belgium is its diversity. The country is technically split in two – with the Dutch-speaking Flemish in the North and the French-speaking Wallonians in the South. In Brussels this is even more diversified, as it is the capital of the European Union and thus full of migrants from all over Europe. It is truly as diverse as they come!
9. To visit the Christmas Markets
Sure, they're nearly everywhere in Europe (nowadays even on the Champs Elysees), but some of the most gorgeous Christmas Markets are in the small Belgian towns, just waiting for you to come, eat, drink, and be merry!
10. Visit the Vegetarian Capital of the World
When I first heard of a self-dubbed "Vegetarian capital of the world", I knew I had to find out more. As it turns out, the small town of Ghent in Belgium is extremely vegetarian friendly and even has a "Veggie Thursday", where it encourages non-vegetarians to eat veggie for one day a week, every week! If you do go to the vegetarian friendly city of Ghent, see here for the best vegetarian restaurants in Ghent.
11. Ease of train travel
Belgium is a relatively small country and thankfully has great train connections throughout. From Brussels you can reach Ghent in under one hour and Bruges in just over one hour, with bigger cities like Antwerp also only an hour away from the capital. Belgium is also well connected with the rest of Europe, closeby to the likes of Paris and Amsterdam.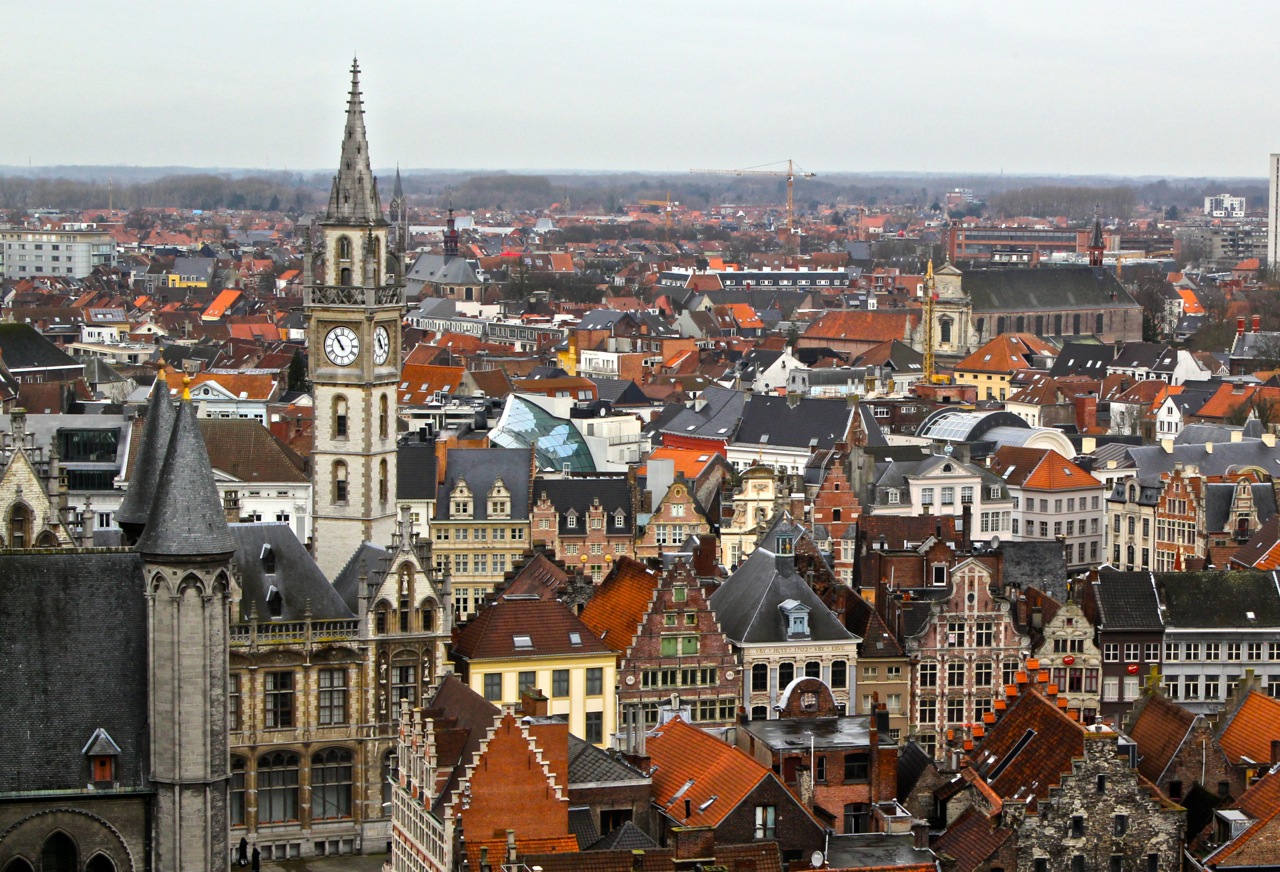 12. Because Belgium isn't Boring!
And so we conclude on the fact that no, Belgium is not boring and yes, you should stop by on your European travels. Belgium is a great country to stop in for a few days if travelling on popular train routes, especially if travelling from Paris through to the Netherlands and beyond. Be sure to make it a quick stop in Brussels, as the best of Belgium is arguably outside of the capital – a short train journey into the countryside (Brugge and Ghent) or further on towards Antwerp. There are many reasons to visit Belgium, these are just our favourites. Why do you love Belgium?
Follow us on Instagram for daily travel inspiration!