With summer around the corner and Tasmania's borders officially opening up this month, there is no better time to visit Tasmania. The island state has a lot to offer travellers, with pristine white sand beaches, turquoise bays to take a dip in and mountainous midlands. But the adventure doesn't stop there, Tassie (as it is known to locals) is also a food and wine hotspot, with some of the countries' best offerings for farm to table produce. These are the best reasons to visit Tasmania (though we could think of a few more!)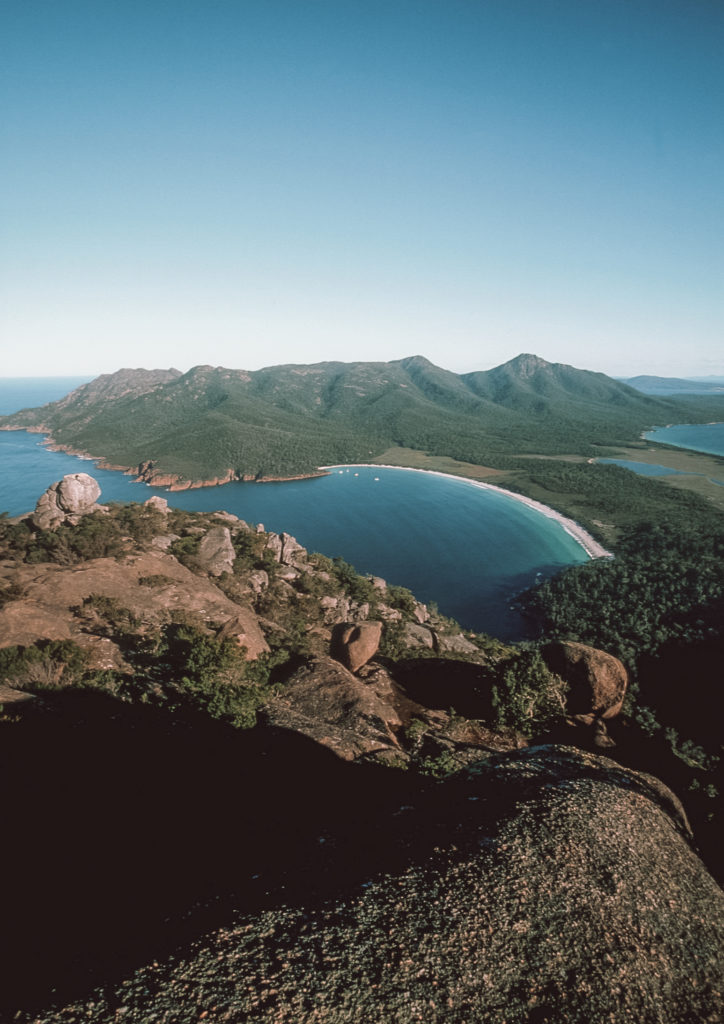 1. Day hikes with rewarding views
The biggest drawcard in Tasmania is the natural scenery. Not only are the views worthy of being on a postcard, but they also offer some challenging day hikes to reach them. Adventure travel is thus the biggest focus for Tasmania's landscapes, with endless hikes to choose from regardless of the season.
2. Some of the best beaches in Australia
Being an island state, it comes as no surprise that Tasmania is full of beautiful beaches. The East Coast in particular is characterised by pristine white sand, turquoise waters and bright red boulders that line the Bay of Fires. Better yet, there are hardly ever any crowds. Even through the summer season the beaches are often empty and you can find yourself a small piece of paradise.
3. Breathe the purest air
Tasmania is home to some of the world's cleanest air. In fact, at Cape Grim the records show the lowest air pollution in the world. This is due in part to a lack of urbanisation outside of Tasmania's small cities and towns, plus winds that sweep in from the Southern Ocean. You can rest assured you will breathe easy down South, with beautiful landscapes to match.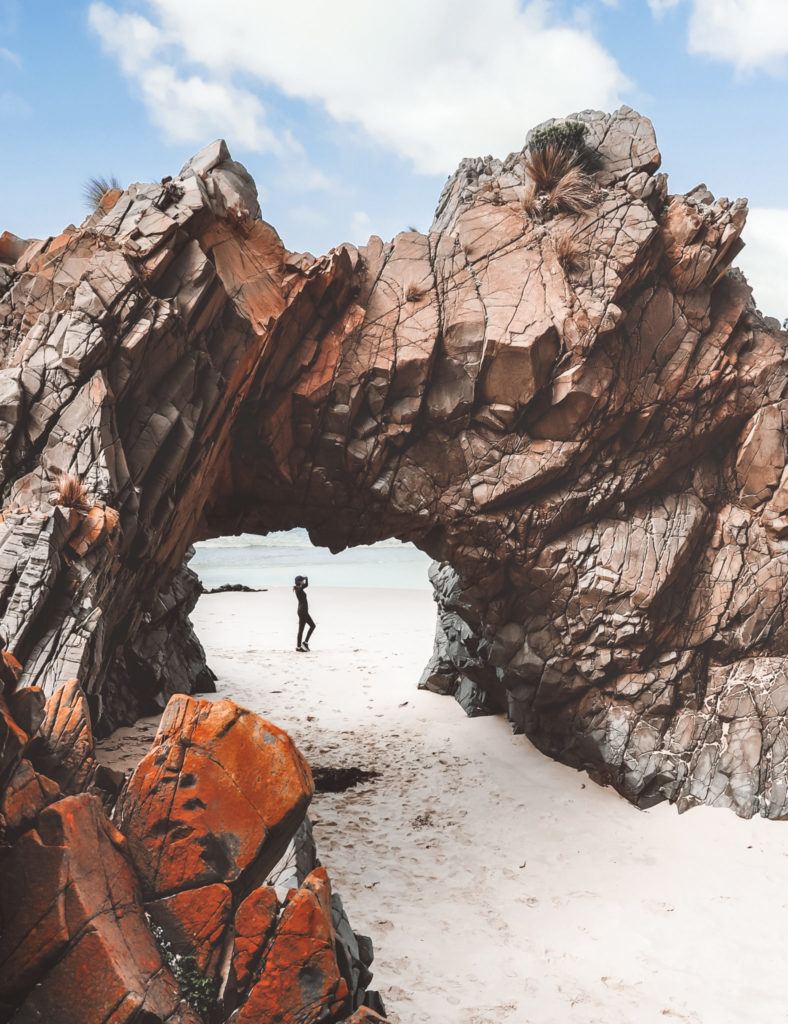 4. There are islands off the island of Tasmania
Another one of the many reasons to visit Tasmania is the islands off the main island itself. Tasmania is made up of a collection of islands, including the likes of Bruny Island (pictured), Maria Island, Flinders Island and King Island. These are the most popular islands to visit for the day, with local ferries servicing the former two and small aircraft flying to the latter.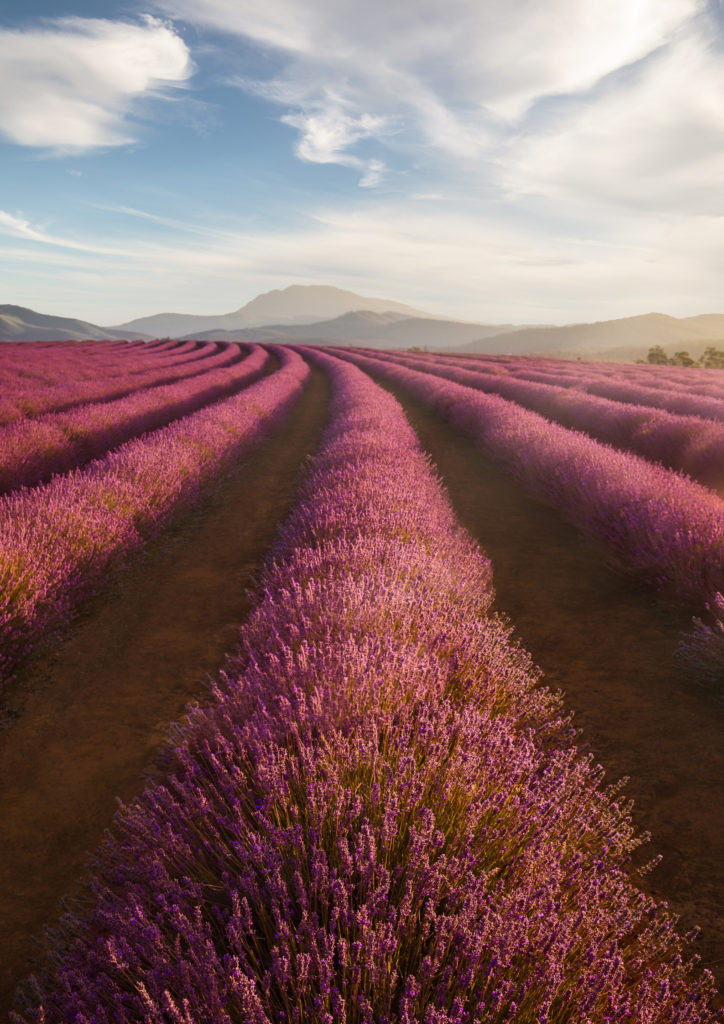 5. The Seasons change dramatically
I'm often asked by foreigners what the seasons are like in Tasmania. They can hardly believe it when I say we have four very distinct seasons in Tasmania, which last for around three months each. The summer season begins in December and runs through to the end of February. That is followed by a glorious fall season, with leaves turning to a crisp orange and dark shades of mahogany before winter settles in. Winter is the slowest season in terms of tourist numbers, which takes place from June through to the end of August. And of course, my favourite season starts at the beginning of September, when the spring blooms come to life.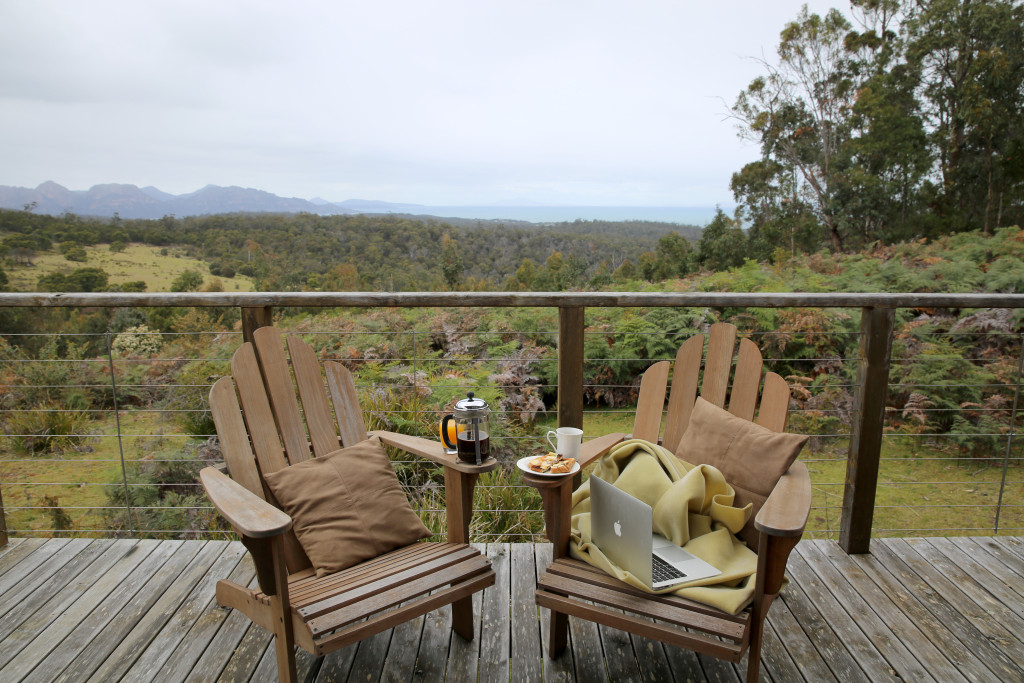 6. A chance to slow down
Many mainland visitors think Tasmanians are "slow". You might even notice this yourself when you find yourself in a hurry! The truth is we take life at a slower pace in Tasmania. You'll rarely find a local in a rush to get anywhere. But you should take this as an opportunity to escape the rat race and slow down. This is one of the many reasons to visit Tasmania if you're not accustomed to a slower pace, often referred to as island time.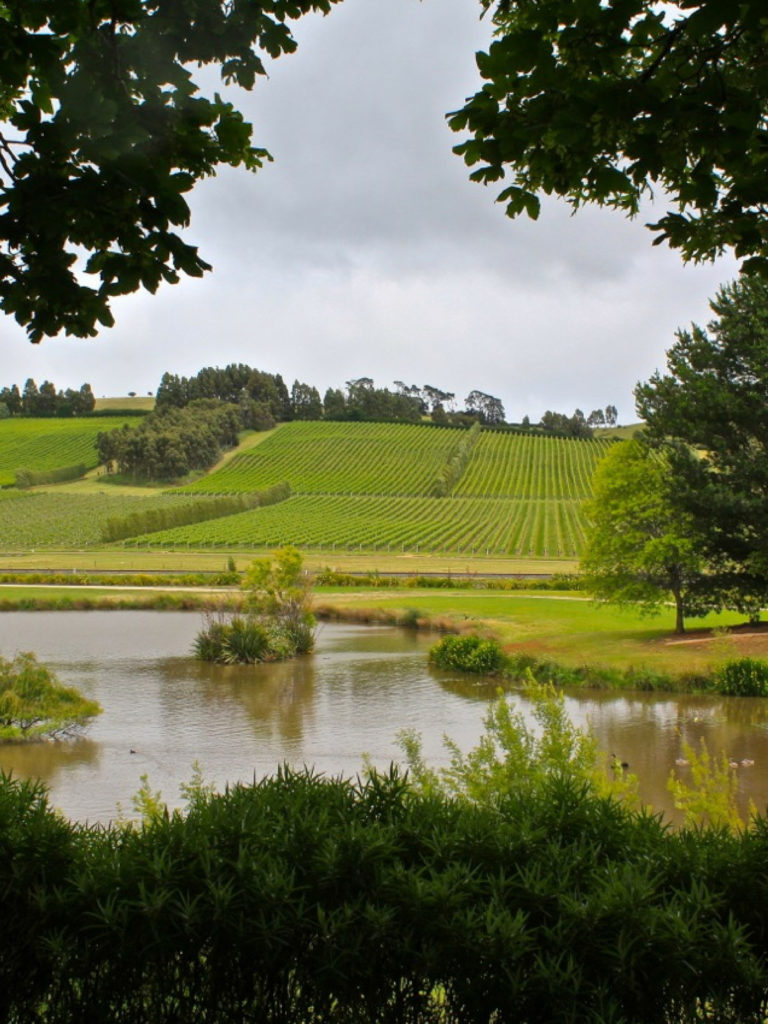 7. The Endless Wineries and Wine Culture
One of Tasmania's biggest draw cards is the endless options for wine lovers. Tasmania has a moderately cool climate that are perfect for vineyards, so you will find plenty of wineries around the island. While there are some world-class wineries in the South of the state, the North is where you will find the idyllic Tamar Valley Wine Region. You should spend at least two nights based in Launceston to make the most of your seemingly endless options.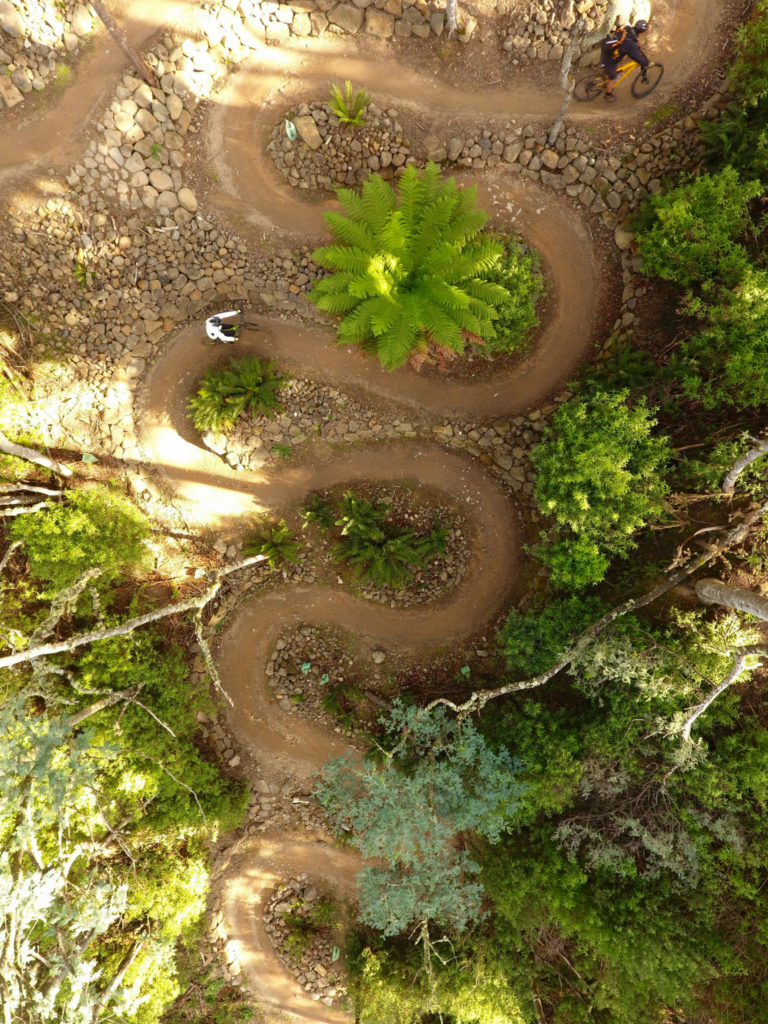 8. Adventure activities
While it may be reason enough for you to visit Tasmania for the endless day hikes, there are many other activities on offer, too. Blue Derby in the North West of Tasmania has become increasingly famous for their mountain biking trails, which attract keen mountain bikers every year. Accommodation in this part of the start is plentiful and affordable, making for a great week-long adventure. Then there is sea kayaking in the South of Tasmania, plus rock-climbing and abseiling is widely available throughout the island.
9. Ski in the Winter at Ben Lomond
What many first time visitors to Tasmania don't know is that there are even ski slopes here in the heart of the island. In the North of Tasmania you will find Ben Lomond, a National Park that comes to life in the cooler months when the ski slopes open to visitors. There is a small alpine ski village on top of the mountain, with ski rentals readily available in season.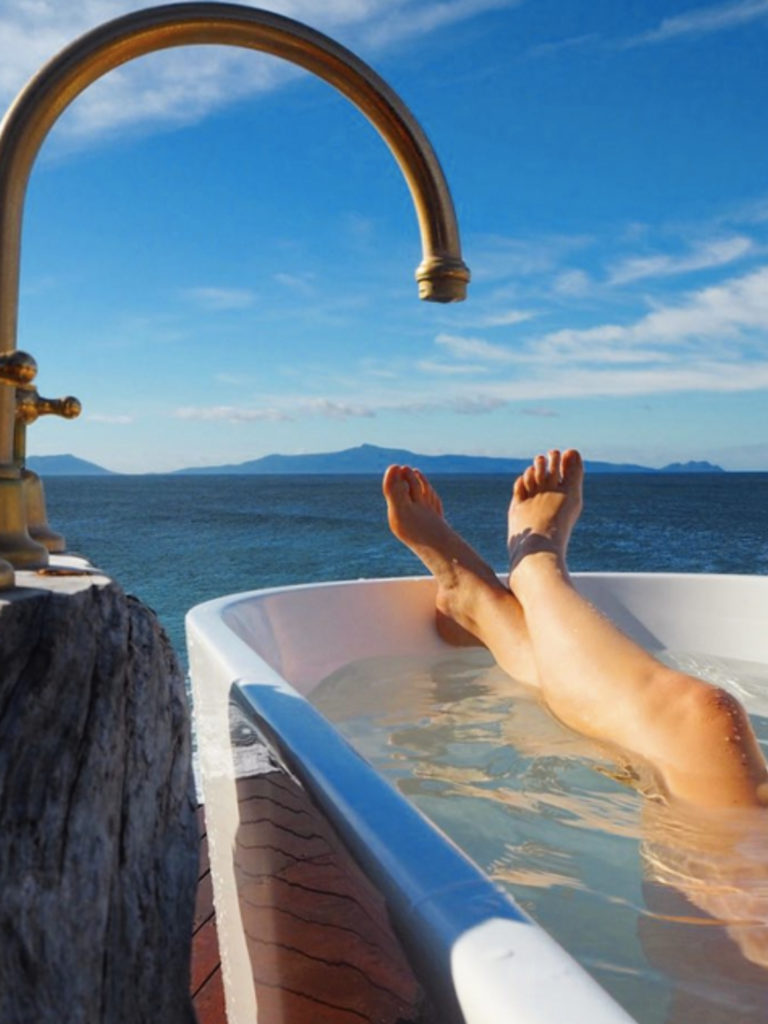 10. Unique Accommodation Offerings
One of my favourite reasons to visit Tasmania is how innovative accommodation offerings have become. Forget overpriced commercial hotels, Tasmania is all about boutique accommodation. Pictured is the beautiful Thalia Haven on the East Coast of Tasmania which is home to one of Australia's prettiest outdoor bathtubs. But there are many boutique hotels to choose from, here are our top picks.
11. Its about the journey not the destination
While we've mentioned many beautiful places in Tasmania in this article, sometimes it isn't about the destination at all. The best way to get around the island is to hire a car and self-drive. Many of the best encounters you will have will be completely by chance. You'll meet friendly locals, get great advice, and have an unforgettable journey along the way.
12. Drink the cleanest water in the world
Not only is Tasmania an adventure traveller's paradise, but it is also one of the most rugged, untouched places on earth. This has led to some even exporting Tasmania's water abroad and to the Olympics, as it is considered the cleanest water on earth! If you're looking for a getaway where you can get back in touch with nature, Tasmania has everything you are looking for.
Follow us on Instagram for more travel inspiration!