Ever since my first visit four years ago, I've long been obsessed with the city of Cape Town and its flexibility to take on so many personas. Part city part adventure hub, there's so much to see in Cape Town and surrounds, that I'm sure a list thrice this long would be easy enough to create. However the beauty of Cape Town is that you can pick and choose the best activities that suit your interests, so for WOW readers, I've selected the 14 things you must do in Cape Town to make the most of the city in a few days.

1. Visit the top of Table Mountain
The crowning jewel in the crown that is Cape Town is without a doubt the view on top of Table Mountain. If time is on your side and you don't mind an early start, hiking Table Mountain is a great way to start the day and feel like you've "earned" those views. For the more leisure-focused travellers, the cable car offers a great ride to the top, the same view, and the comfort to cruise at your own pace!

2. Hike Lion's Head
From Table Mountain you will be able to view Lion's Head, which is equally as popular for one of the best views in Cape Town, so be sure to plan ahead for your visit. Sunset is always packed, so perhaps you're best to opt for sunrise if you're looking to avoid the crowds. You'll need to allow 1-2 hours for the hike (return) and the trail starts just off the carpark.

3. Boulders Beach
It isn't a trip to Cape Town without making the popular day trip out to Boulders Beach to see the penguins! There are two options on offer: the platform viewing or the beach itself, where you can even swim with penguins (the latter being my preferred option!) Entrance is 750 R to the beach, but you could easily spend a few hours here enjoying the beach and the penguins.

4. Bo-Kaap
Formerly known as the Malay Quarter, Bo-Kaap is a neighbourhood of colourful residences, each brightly and boldly on display, drawing plenty of visitors from across the globe. The neighbourhood is situated on the slopes of Signal Hill and is still considered the historical centre of Malay culture in Cape Town.

5. Watch the Sun Set at Camps Bay
With its' iconic seaside location and west-facing ocean views, the sunsets on offer in Cape Town are some of the most vibrant, memorable ones I've experienced in the world (though Bali and the Maldives would also be high on my list!)
Camps Bay is an affluent residential neighbourhood situated right on the water, making it the perfect place to enjoy a drink and watch the day end. "Chinchilla" is a new rooftop bar with a great sundowner atmosphere, though I'd recommend phoning ahead to book a table, especially on weekends!

6. Visit the V&A Waterfront
Another great sunset location and a personal favourite of mine when in town, is to drop by the Victoria and Alfred Waterfront. Though the shopping centre will keep you entertained for hours, try to venture outside of the international brands and onwards to the Watershed, where you will find local designers and really unique items you won't find elsewhere.

7. Visit Robben Island
For any first-timer to Cape Town, a visit to UNESCO World Heritage Site Robben Island is high on the agenda. The island represents the turbulent and complex history of South Africa, from notable inmates of the once prison such as Nelson Mandela, the island has been used as a place of exile for more than 400 years. Tours depart daily from Cape Town.
8. Make a Day Trip to Stellenbosch
The Cape Winelands are just as much an attraction on the Cape, so be sure to schedule in a day of wine, food, and lots of driving! Cellar doors are a highlight in town, but be sure to venture off track and make your way out into the vines, or if you're feeling really adventurous you can even join a "wine safari"… yup, it's a thing!
If you have more time I'd highly recommend booking 2 nights in Stellenbosch and taking your time to explore the region. The gastronomy is just as much an attraction as the grapes, so be sure to allow yourself a full day minimum!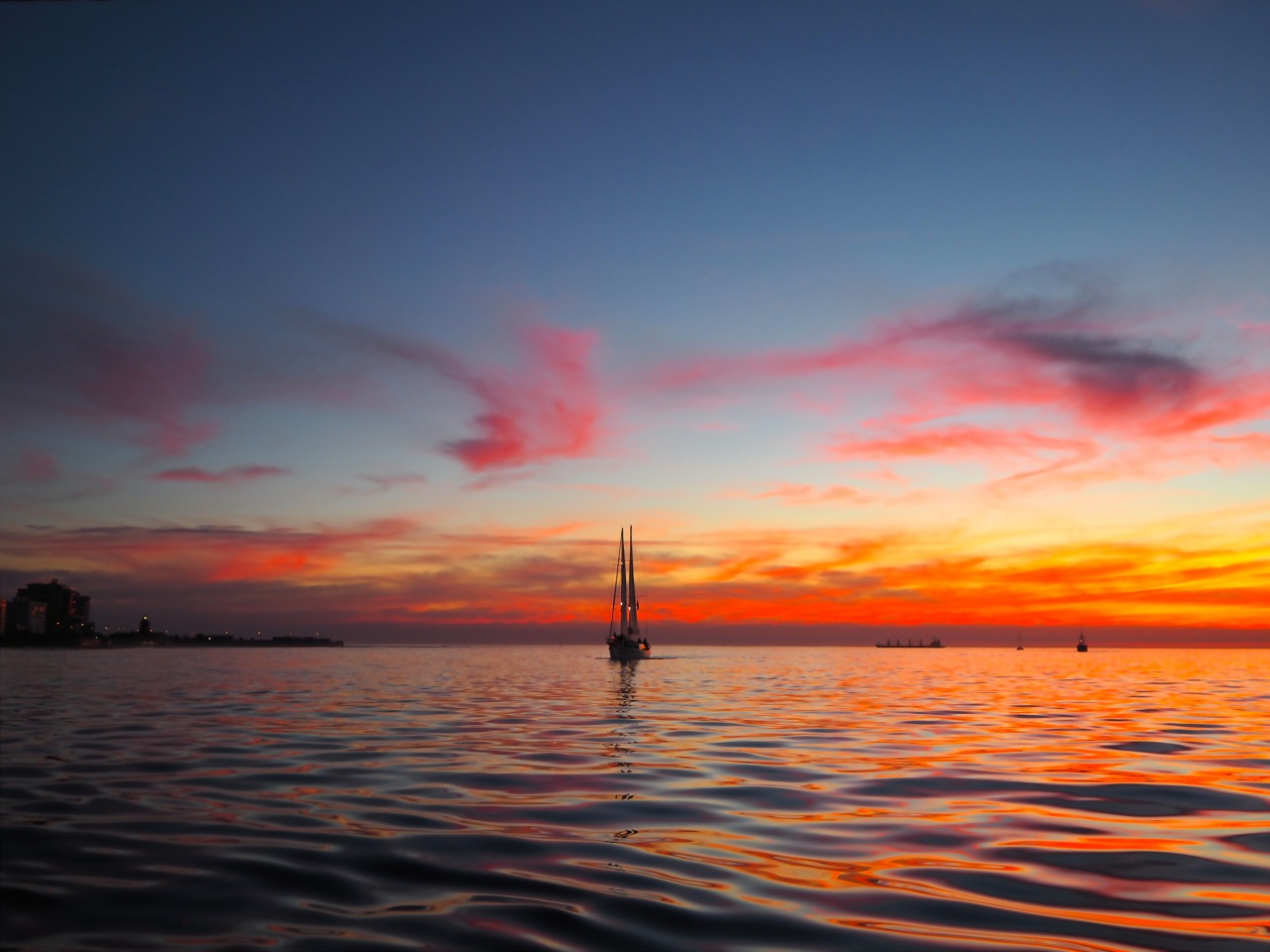 9. Take a Sunset Cruise
My most memorable Cape Town sunset was on board a (very touristic, but equally enjoyable) sunset cruise that departed from the V&A Waterfront and it is still to this day one of my favourite sunsets I've seen. There are plenty of companies operating cruises of varying calibres, so be sure to shop around and see what suits your style of travel. Many of the cruises can be booked on the day while you're exploring the waterfront.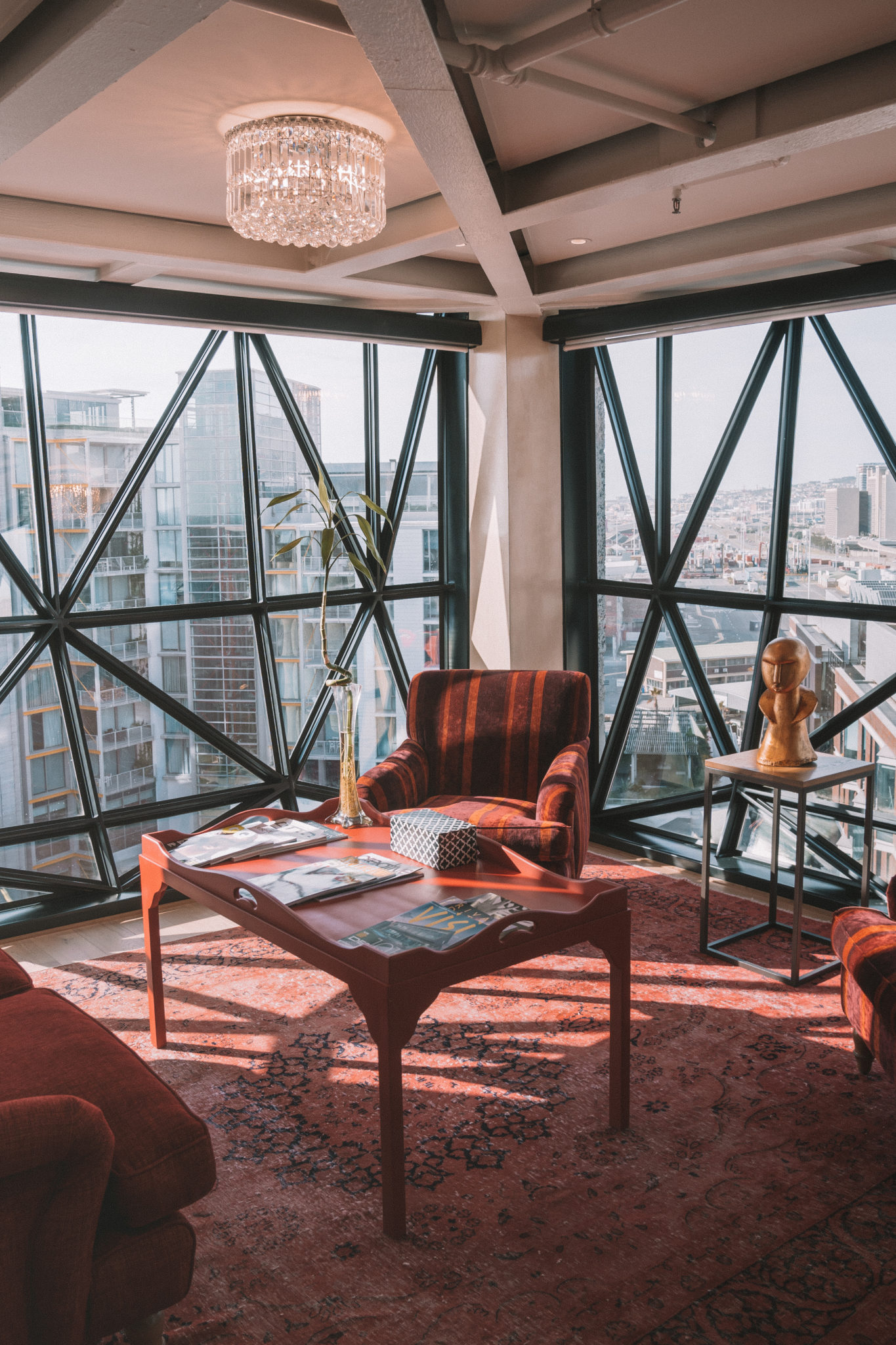 10. Visit the Silo Hotel
Although I didn't visit on this trip, the Silo Hotel is certainly on my bucket list for future visits to Cape Town! Newly opened and highly anticipated, the Silo Hotel is a design lover's dream. If you can't afford a night here (there are only 12 rooms and it is one of Cape Town's premier hotels), then consider popping up for a drink at the Willaston Bar for sunset cocktails and bar snacks.

11. Make a Multi-Day Trip to Franschhoek
If you enjoyed Stellenbosch, you'll luuuuuurve Franschhoek. Also located in the Cape Winelands, this quaint and charming little French-influenced town is a picture-perfect postcard waiting to happen. French settlers arrived in the 17th and 18th centuries and brought their culture along with them, creating one of the most beautiful little towns with exceptional French cuisine, outstanding local wines, and quaint Cape Dutch architecture. Franschhoek is a short drive from Stellenbosch, or an hour's drive from Cape Town if you're making your way out for a day trip. However the real enjoyment in the Cape Winelands is to take your days at leisure, so be sure to consider a two or three-night stay to explore the region.

12. Check-In to the Uber Luxe Ellerman House
One of my favourite hotels the world over is located right here in Cape Town, in the residential area of Bantry Bay, overlooking the ocean amidst a sea of beautiful homes. Ellerman House has just twelve rooms, each with their own unique personality and style. The art collection inside the house is worth visiting for alone, though you'll have to be a house guest to enjoy it. There's an open "pantry" for guests to use at leisure 24 hours of the day, stoked with homebaked goods, yogurt parfaits, tarts, and sandwiches (don't worry, I made good use of it!) If you've ever wanted to know what it's like to live inside a beautiful mansion in one of the most sought after neighbourhoods in Cape Town, this is your chance.
13. Spend a night at MOJO Market, Sea Point
If you've exhausted all of your tourist hot spots and are ready for a more local experience, head on over to Sea Point and visit MOJO Market, a food market open during the day and until 10:00pm in the evenings. There's a huge range of food on offer from local South African food to vegan pizzas and the like, with live music in the evenings and a chance to mingle with local Cape Townians (I'm pretty sure that isn't a word).
14. Visit the Kirstenbosch Botanical Gardens
Last but not least, if you're looking for a casual and relaxing activity in the afternoon, the Kirstenbosch Botanical Gardens are the perfect way to spend a sunny Sunday. Located at the foot of table mountain, the gardens have an outstanding view of the mountain, particularly when walking along the Centenary Tree Canopy.
Over to you! What are your favourite things to do in Cape Town?