With state borders due to open soon and international travel far in the distance, if you're an Aussie now might be a great time to consider a road trip in Australia. Whether you're looking to stay closer to home or waiting for inter-state flights to resume, we've named the 20 best places in Australia you should visit to satisfy your urge for adventure!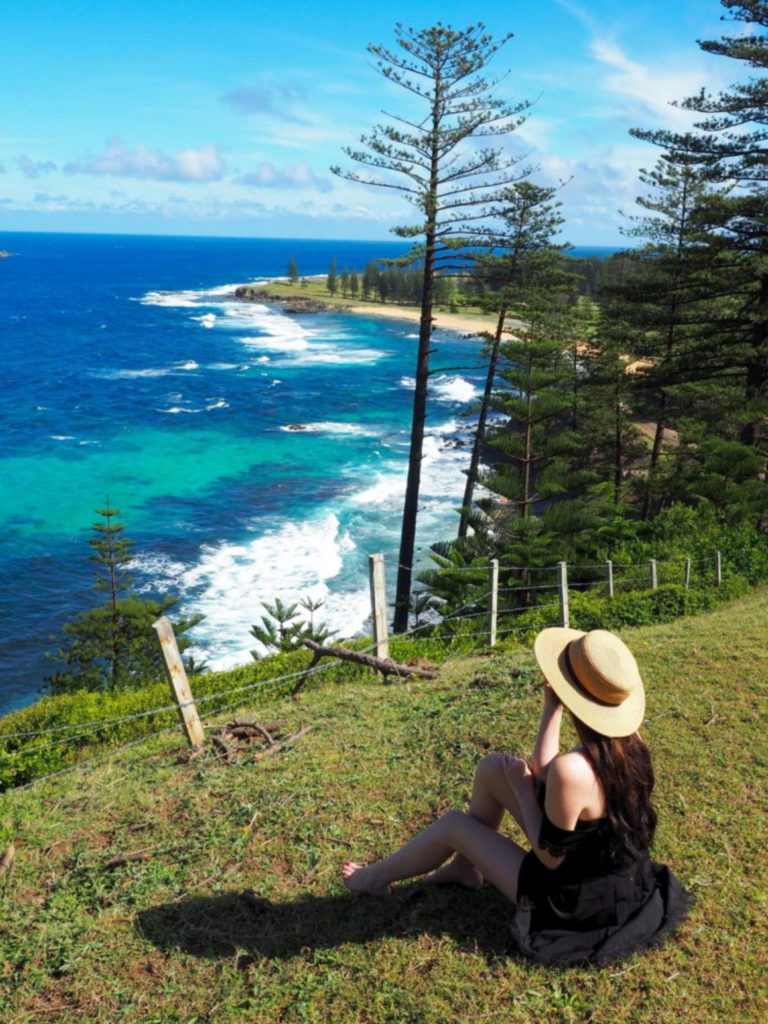 1. Norfolk Island
This tiny island in the South Pacific Ocean is one of Australia's best kept secrets. Norfolk Island is located a 3 hour flight from Sydney, with very limited flights each week. It is therefore the perfect oasis to escape to, especially if you're looking to avoid crowds and enjoy beaches entirely to yourself.
Read more: Why you should visit Norfolk Island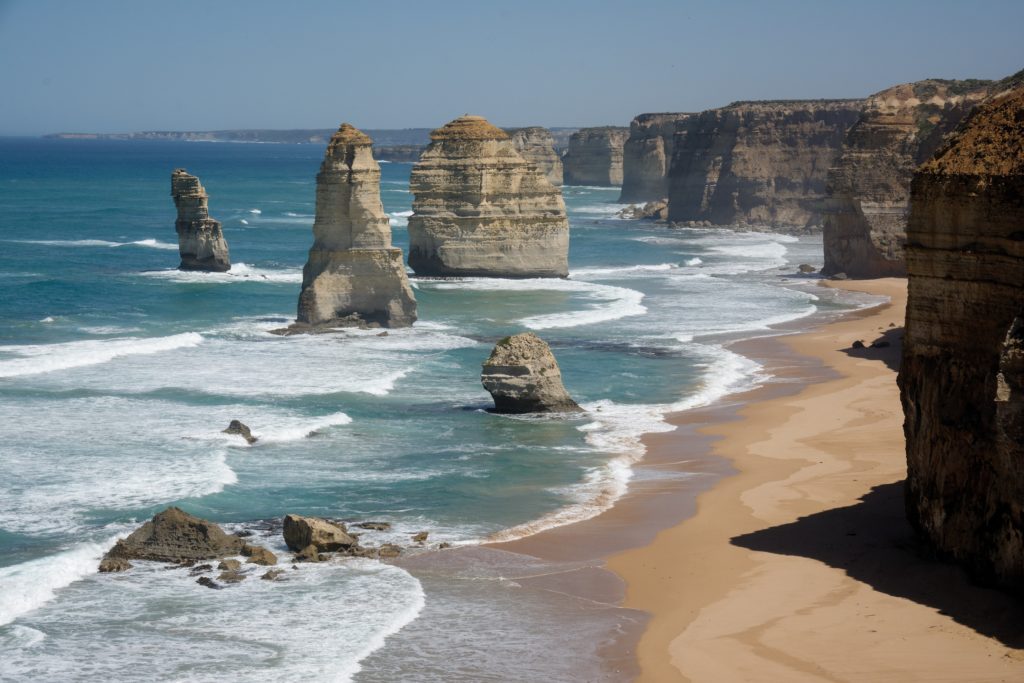 2. Great Ocean Road
The Great Ocean Road is a 243 kilometre stretch of road along Australia's southern coast. The road is most known for the 12 apostles, located off the shore of Port Campbell National Park. It will take you under 3 hours to reach the apostles if driving directly, though you should certainly try to take most of the coastal route from Torquay.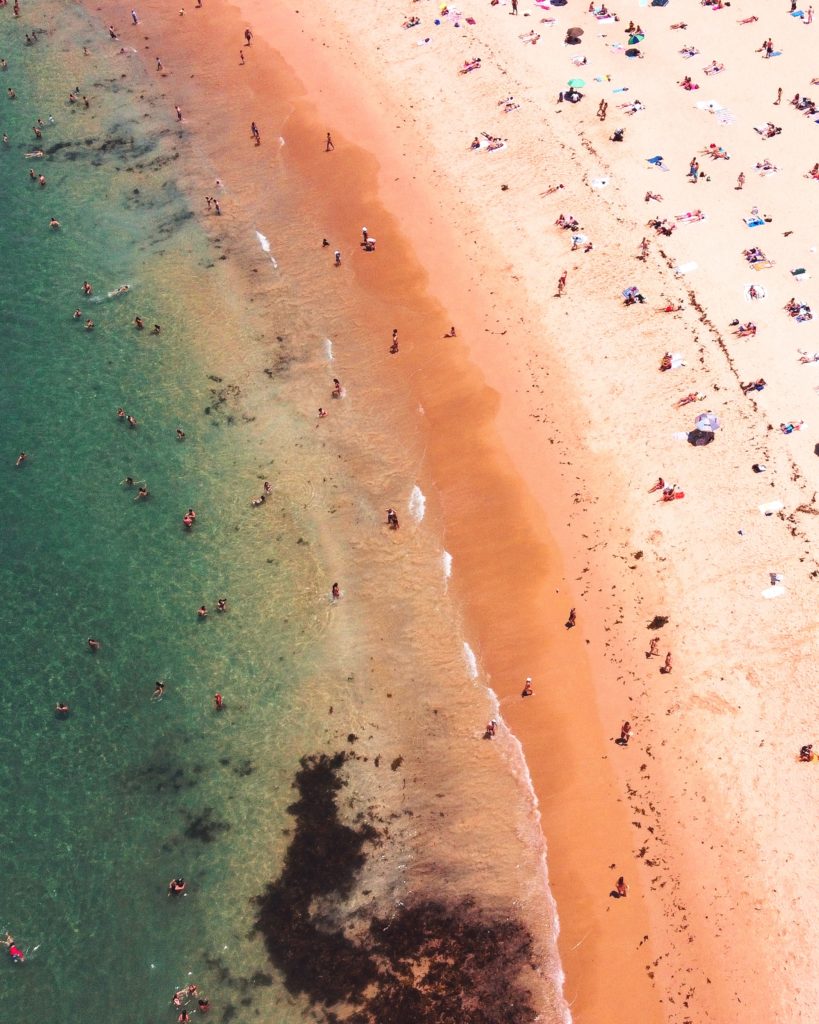 3. Bondi Beach
Located in the suburbs of idyllic Sydney, Bondi Beach has become one of Australia's most popular spots. The beach is most famous for the Bondi Icebergs, where locals and visitors alike can take a swim in the ocean-filled swimming pool.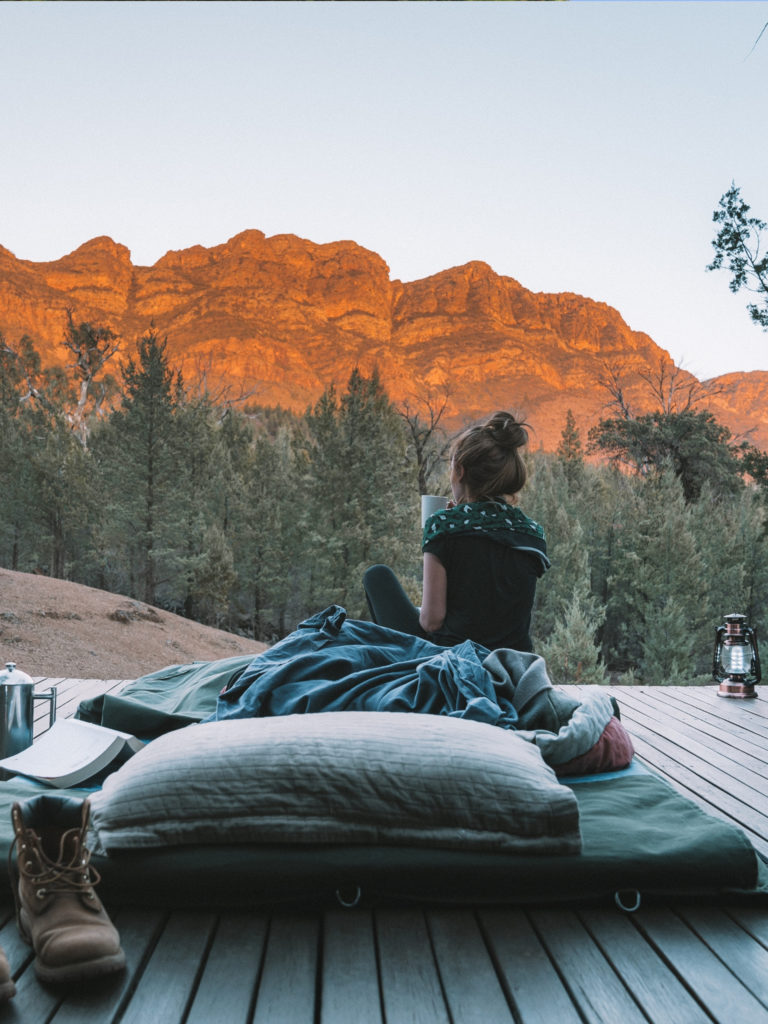 4. The Flinders Ranges
South Australia has a lot of gems that slip under the radar on typical Australian itineraries, and the Flinders Ranges is no exception. One of my favourite memories in this part of Australia was a three-day hike in Arkaba. This part of the country is rough and rugged, making it perfect for an outback adventure.
Read more: Everything you must see and do in the Flinders Ranges
5. Bay of Fires, Tasmania
Tasmania has quickly become one of Australia's most sought after holiday destinations. The natural island beauty is full of iyllic locations, from beaches to impressive mountain ranges to cafe culture in the capital city, Hobart. But by far my favourite location on the island is the colourful Bay of Fires in the east of the island. Best of all: you will almost always have pockets of the island all to yourself!
6. Kangaroo Island
Kangaroo Island is truly one of the few destinations in Australia I would jump at the opportunity to re-visit. There's something so magical about this small island off the coast of South Australia, home to a healthy population of kangaroos (of course) and sea lions. The easiest way to reach the island is by ferry from Adelaide, where you can load your car and make the short trip across the water. You'll need at least a few days and up to a week to make the most of this destination.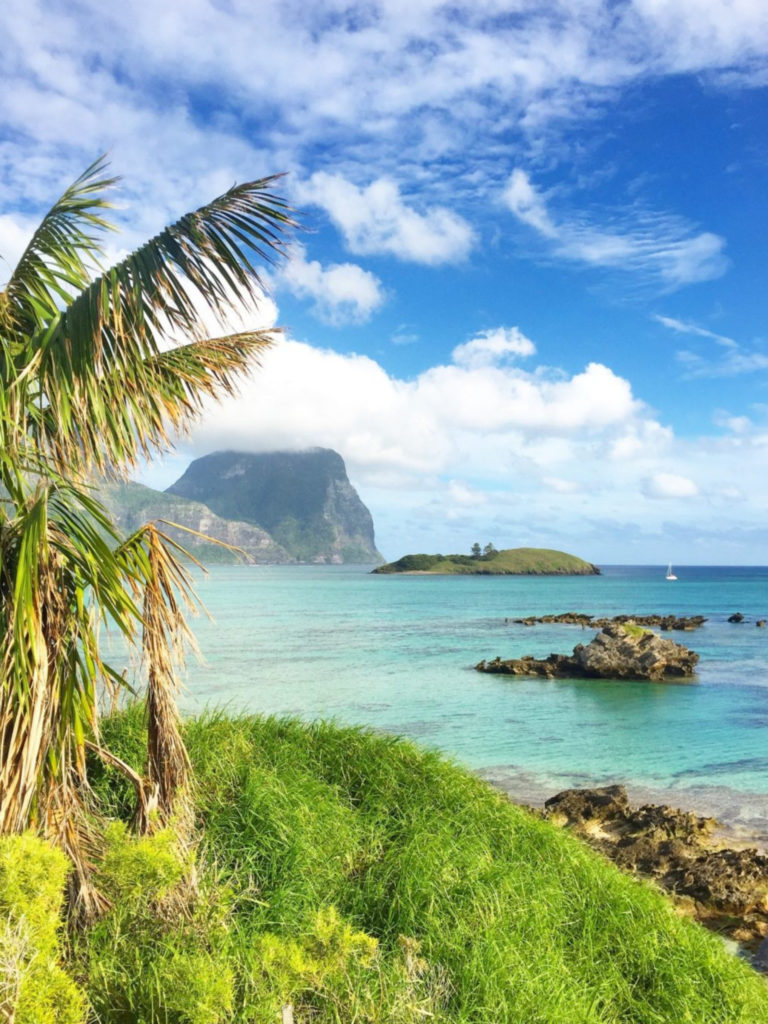 7. Lord Howe Island
There are few places as surreal and unforgettable as Lord Howe Island.
This tiny island in the Tasman Sea is characterised by white sandy beaches, turquoise waters and a dramatic backdrop named Mount Gower. The island hosts a range of short day hikes and full-day hikes, making the island a perfect choice for a more active adventure in an idyllic location.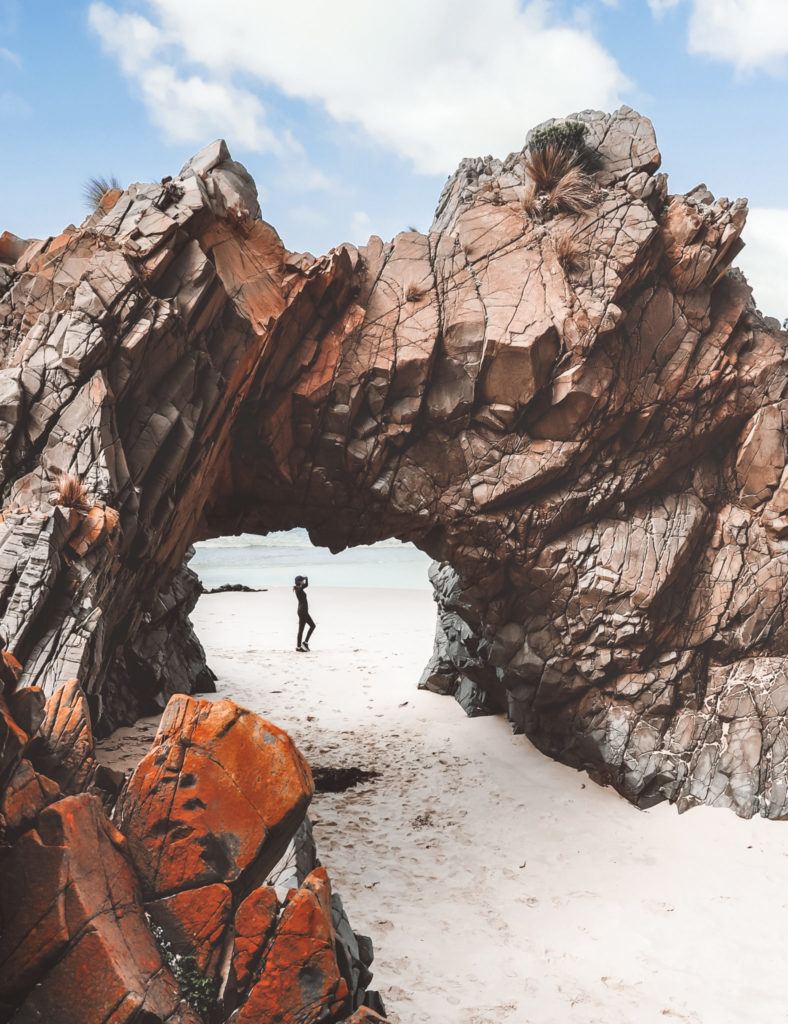 8. Bruny Island
Tasmania is full of hidden gems and Bruny Island is no exception. This small island has become a favourite for travellers visiting Hobart, as it is located a short drive and ferry ride from the mainland. There are endless short hikes to choose from on the island, and you can't miss the opporotunity to see "the neck" from above.
Read more: A Guide to the South of Tasmania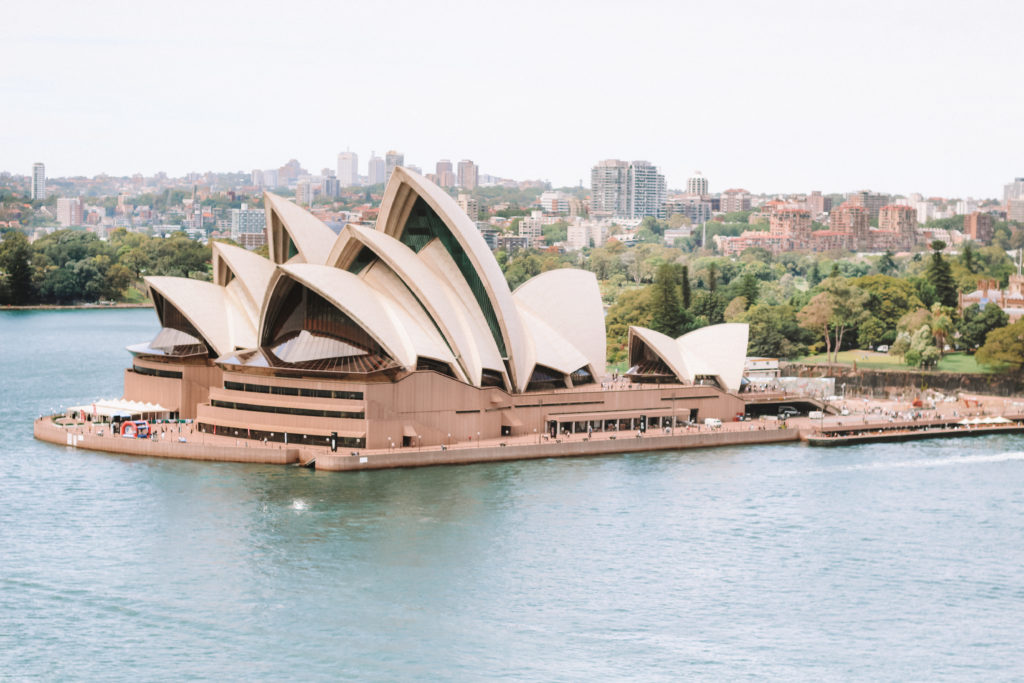 9. Sydney
What list of iconic Australian locations would be complete without mention of Sydney's iconic harbour? Sydney is by far the most visited city for international travellers, who mostly land and begin their adventure in Australia's most recognisable city. You'll need at least a few days to explore the city at length – from the Sydney harbour to Bondi Beach.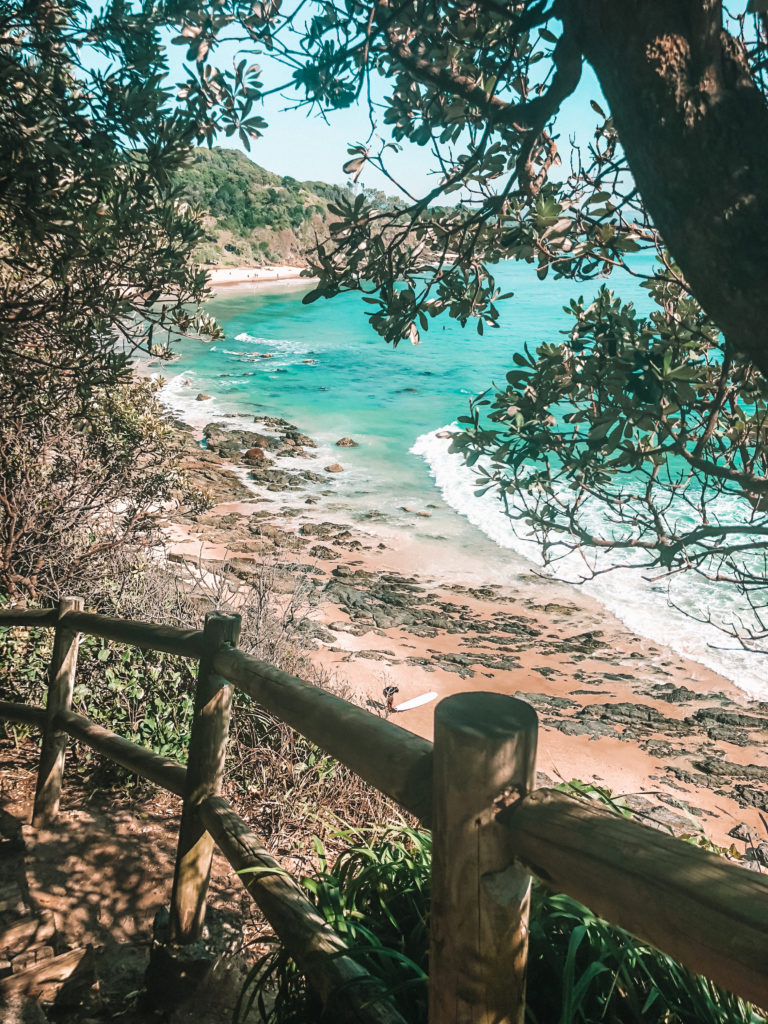 10. Byron Bay
Byron Bay is a force to be reckoned with. It has quickly become one of the most sought after holiday destinations in the country, both for international tourists and Australians alike. There is an endless stream of cafes, healthy vegan eateries and weekend markets to make the most of this relaxed beach town.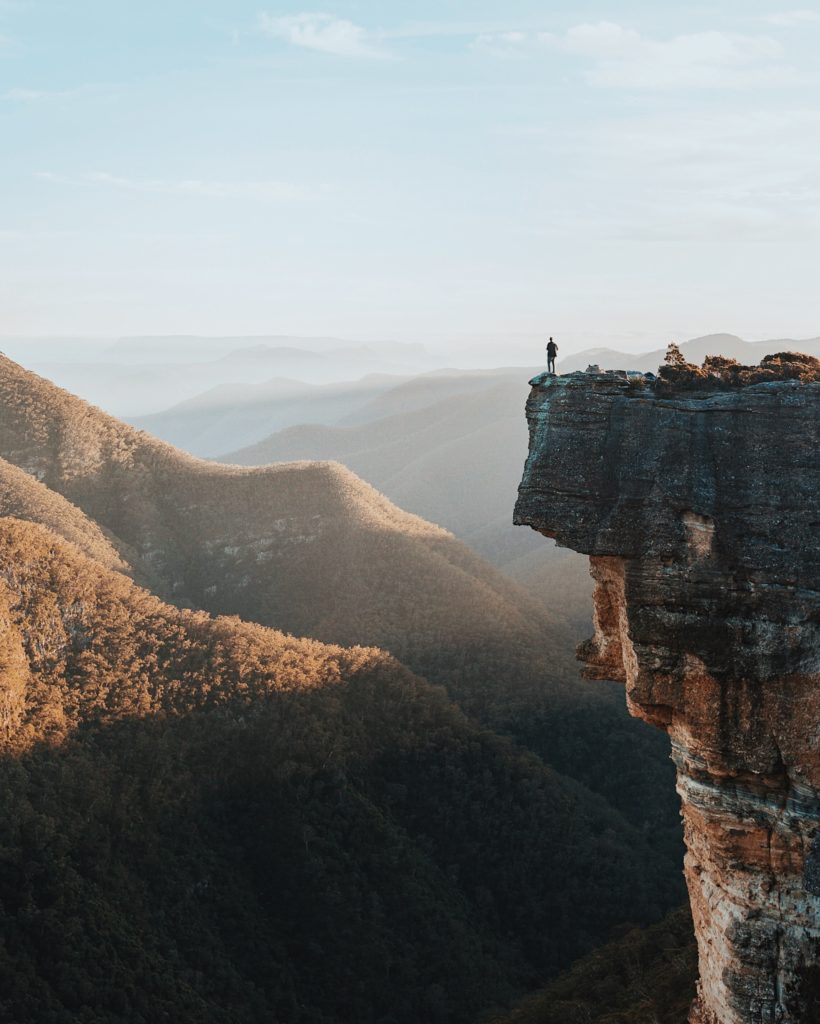 11. Blue Mountains
Just a short drive outside of Sydney lies the iconic Blue Mountains. This is arguably the best day trip from Sydney, as in a short time you will arrive to the pristine serenity of Australia's countryside. It is a great area for hikers and day-walking enthusiasts, with plenty of trails to explore.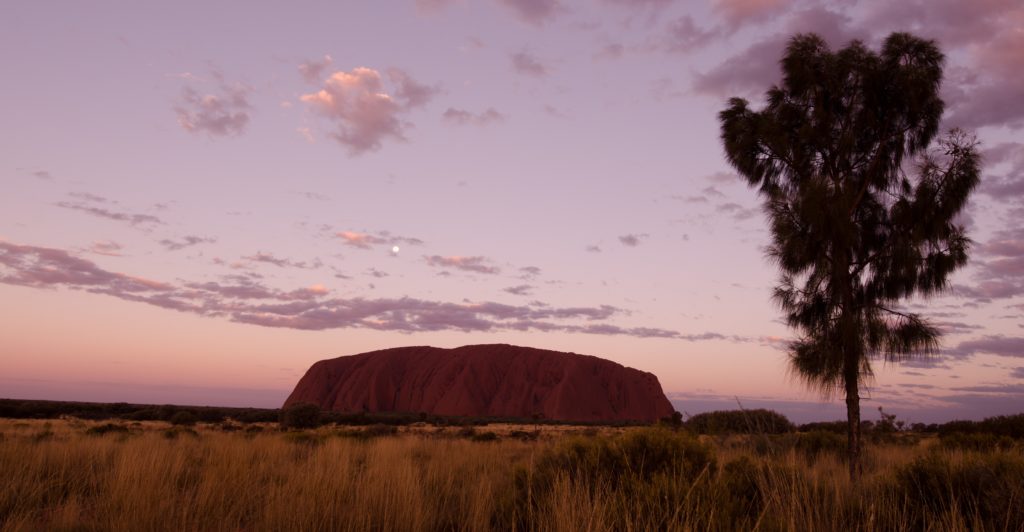 12. Uluru/Ayers Rock
Over in the heart of Australia lies Uluru or Ayers Rock. This sacred site is an icon across the world, but surprisingly many Australians are yet to visit! The Northern Territory is full of surprises, so be sure to make your visit part of a larger itinerary to explore the NT.
13. Barossa Valley
As far as the best places in Australia go, the Barossa Valley is a must visit for wine lovers. This region is famous the world over for producing award winning wines, as well as being home to some magnificent farm-to-table produce.
Read more: Visiting the Barossa Valley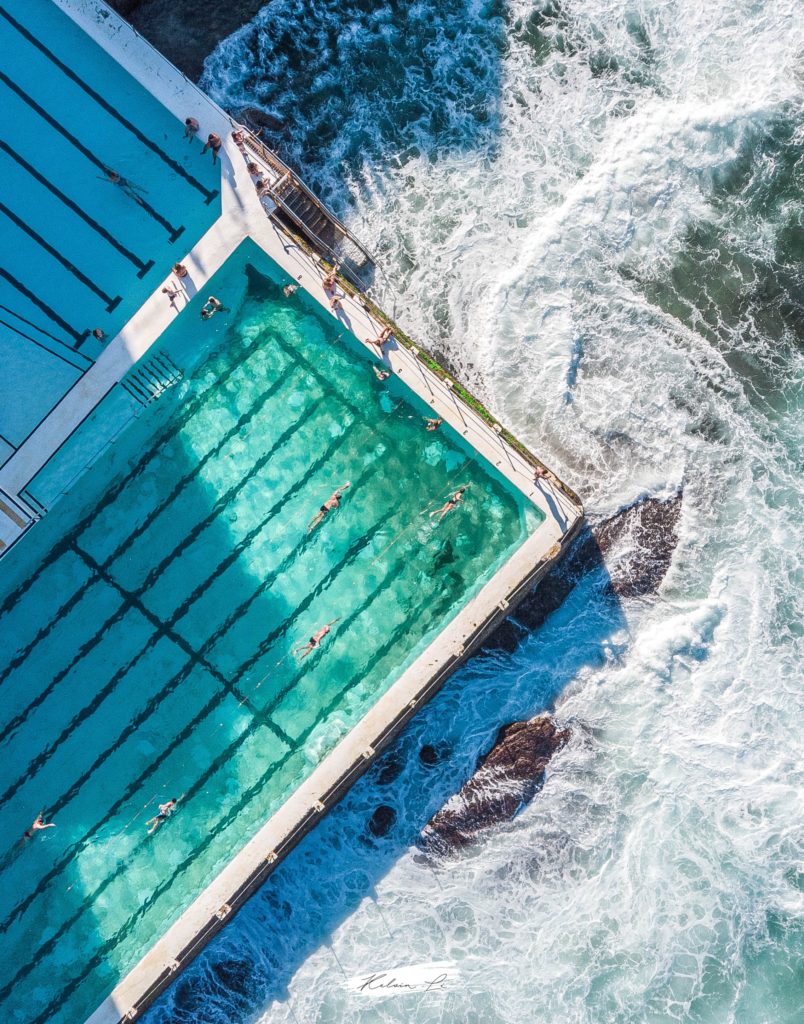 14. Bondi Icebergs
The Bondi Icebergs swimming pool has become a destination in itself in recent years! Bondi Beach is right next door, offering holiday goers one of the best Australian beaches right at their fingertips. The Bondi Icebergs swimming club is open to everyone for a small entry fee.
Price: $7 for adults; $5 for children
15. Whitsunday Islands
Queensland is home to Australia's Great Barrier Reef and also some of the most iconic white sand beaches you will find across the country. The Whitsunday Islands are dreamy enough to make you feel as if you have been whisked away to the likes of Bora Bora or the Madlives, just without the bungalows on stilts! But if you're looking for a dreamy destination without leaving Australia, you can't beat this part of the country.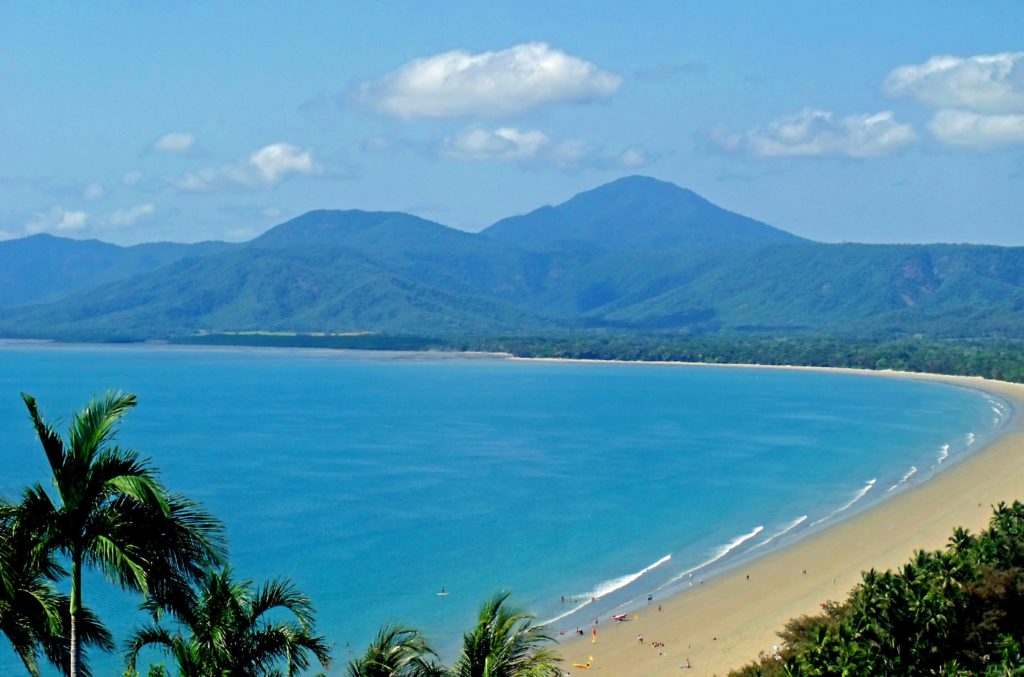 16. Port Douglas
If your budget is less sub-tropical islands and more mainland, then look no further than Port Douglas. PD is in Northern Queensland and is considered the gateway to the Great Barrier Reef. There's a lot to love about this small coastal town with some great restaurants, quirky cafes and plantbased eateries.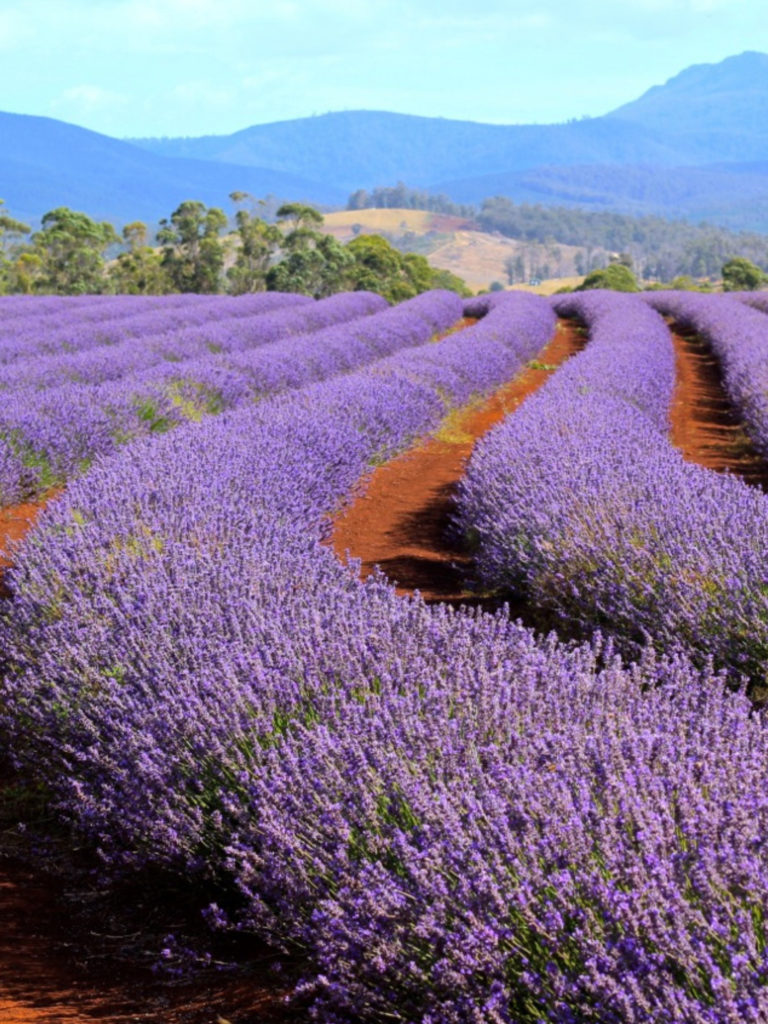 17. Bridestowe Lavender Farm
If you time your adventure accordingly, a visit to Tasmania's lavender farm amidst full bloom is unforgettable. The lavendar normally blooms in mid-late January and lasts a few weeks.
Read more: The 50 Best Things to see in Tasmania
18. Melbourne
Melbourne is another city that has to make the list, affectionately known as Australia's cultural capital. Moreover, this city is the heart of Australia's great coffee culture and where it began. Melbourne is such a vibrant city that you could spend days exploring all it has to offer without even scratching the surface. For an ethereal view over the city, try one of the morning hot air balloons to see Melbourne from above in a soft, golden glow.
19. Pretty Beach
If you're looking for an escape beyond the ordinary, the Central Coast of New South Wales is a great place to start. Just over an hour's drive North of Sydney and you will arrive in the coast, with endless small beaches and dramatic views to be found. I checked in to Pretty Beach House for the ultimate getaway.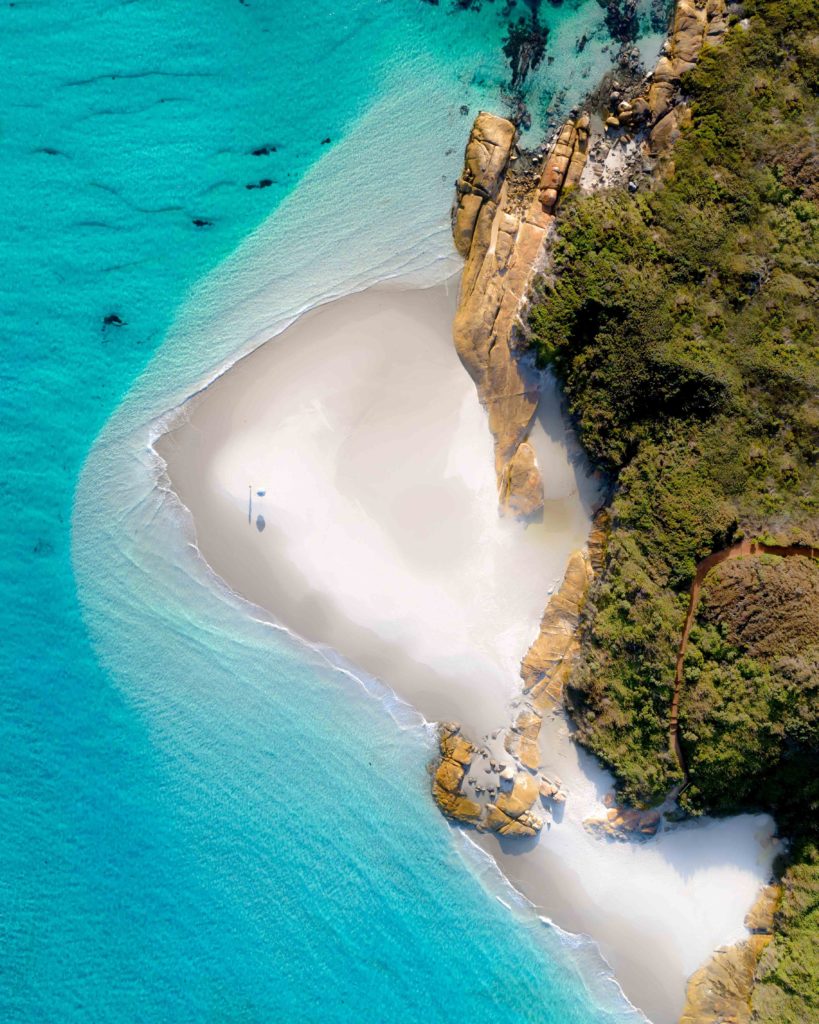 20. Western Australia Beaches
Any Australian adventure must include a visit to Western Australia, where true natural beauty lies. This part of the country is so untouched that you can often enjoy the beaches to yourself. The best way to experience the west of Australia is to hire a car. Highlights are mostly located along the coastline, best experienced through a road trip.