Planning an escape to the whimsical land of New Zealand? Perhaps you've been a longtime fan of Lord of the Rings or perhaps you're just seeking adventure. New Zealand has just that and then some! We've compiled a list of the 20 best places in New Zealand you must visit. They're our top picks for what not to miss!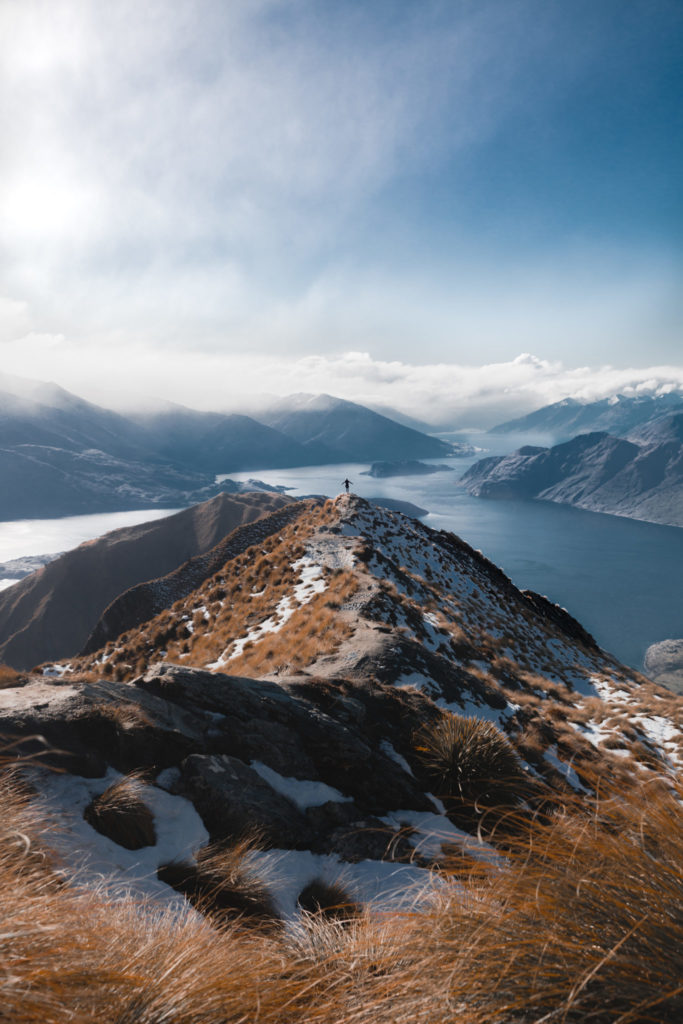 1. Roy's Peak, Wanaka
Roy's Peak is one of the most iconic photographic locations in all of New Zealand. Just one look at this photo and it isn't hard to see why tourists flock there! It is a 5-8 hour hike to the top, but if you're well-equipped and reasonably fit, it should take you about six hours. Add another hour to stay at the summit, take photos and snack on some lunch and you probably have a seven-hour hike, round-trip.
Read more: Where to hike in New Zealand's South Island during Winter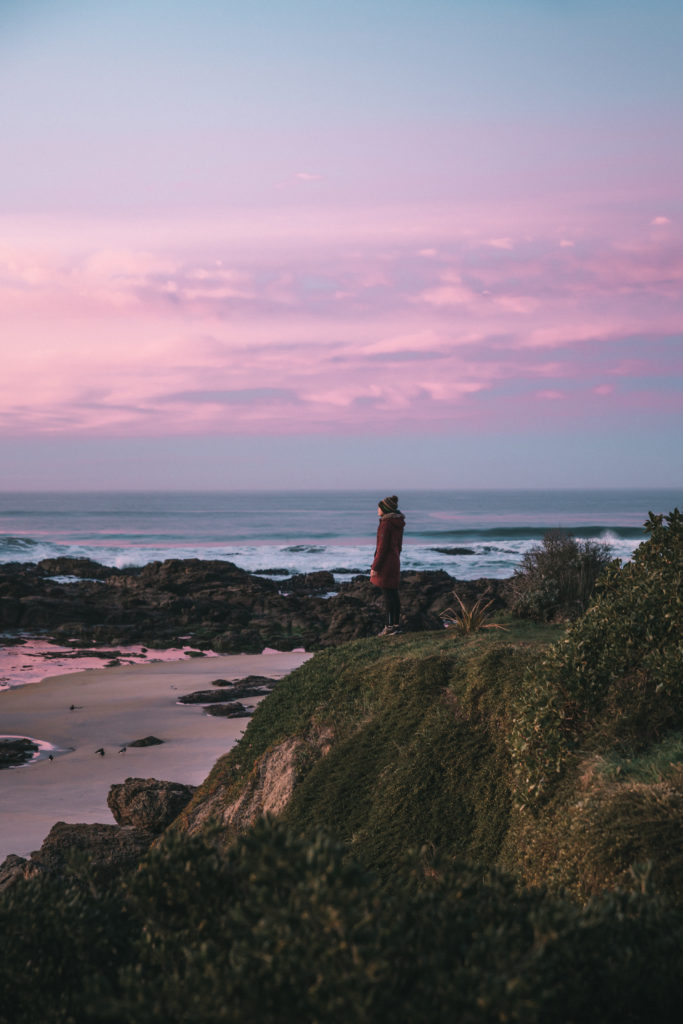 2. Dunedin
Dunedin is not a destination you will read on many "must see" places in New Zealand and to be honest, I still don't know why. It is a beautiful city on the southeast coast on the South Island with a really great atmosphere. This city is known for its huge student population, so there's a really great cafe scene and cheap eats can be found on every corner. From there, one of the most beautiful scenic drives is a little further south.
Read more: How to travel around New Zealand in a van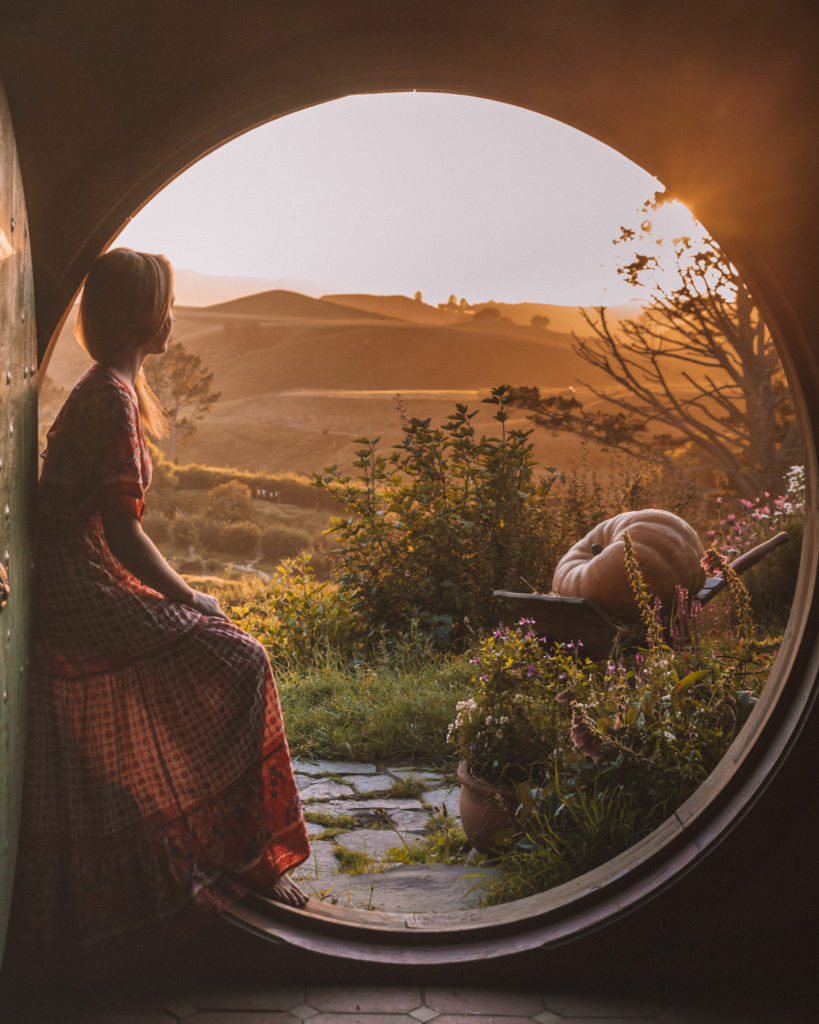 3. Hobbiton
It took me three visits to New Zealand to finally visit Hobbiton. The film set can be visited as a paying guest and isn't too far from Auckland. You can very easily join a tour if you don't have your own transport, or you can reach Hobbiton by car in a little over two hours. I would recommend an early morning or late afternoon tour so you can skip the crowds. Here's everything you need to know to visit Hobbiton.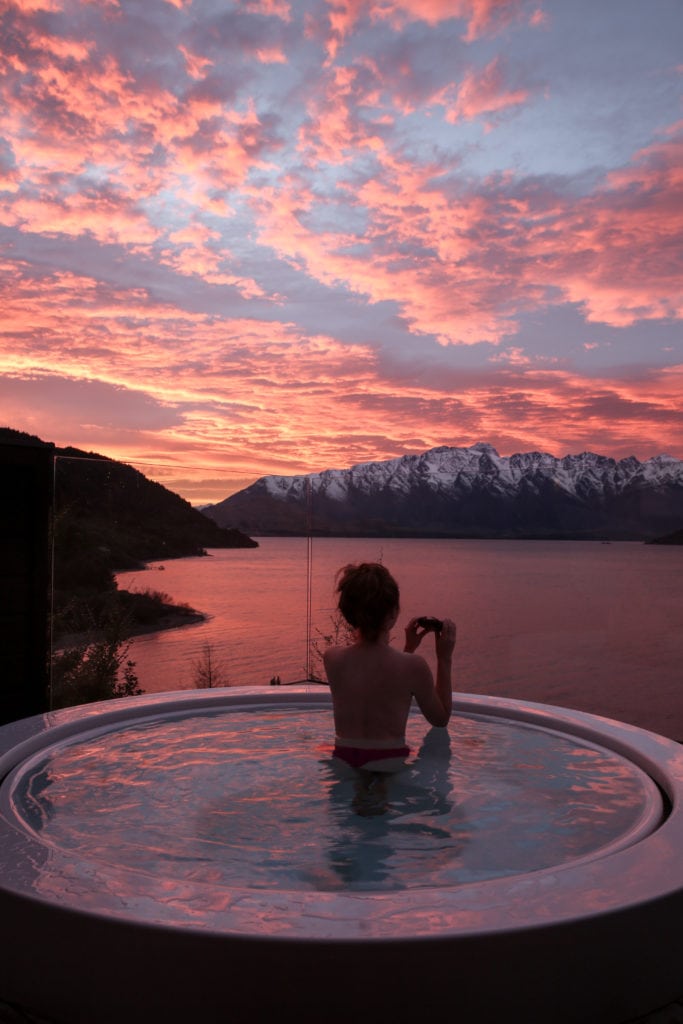 4. Queenstown
Queenstown is one of those cities that lives up to the hype. It is commonly regarded as the epicentre of tourism in New Zealand, but with so much going for it, we can see why! The town itself has a lot of great cafes, vegan eateries and small local boutiques. But the beauty of Queenstown is its position in the midst of gorgeous scenery, ski slopes and endless day hikes. This photo was taken from my suite at Matakauri Lodge, easily the most beautiful lodge in the area.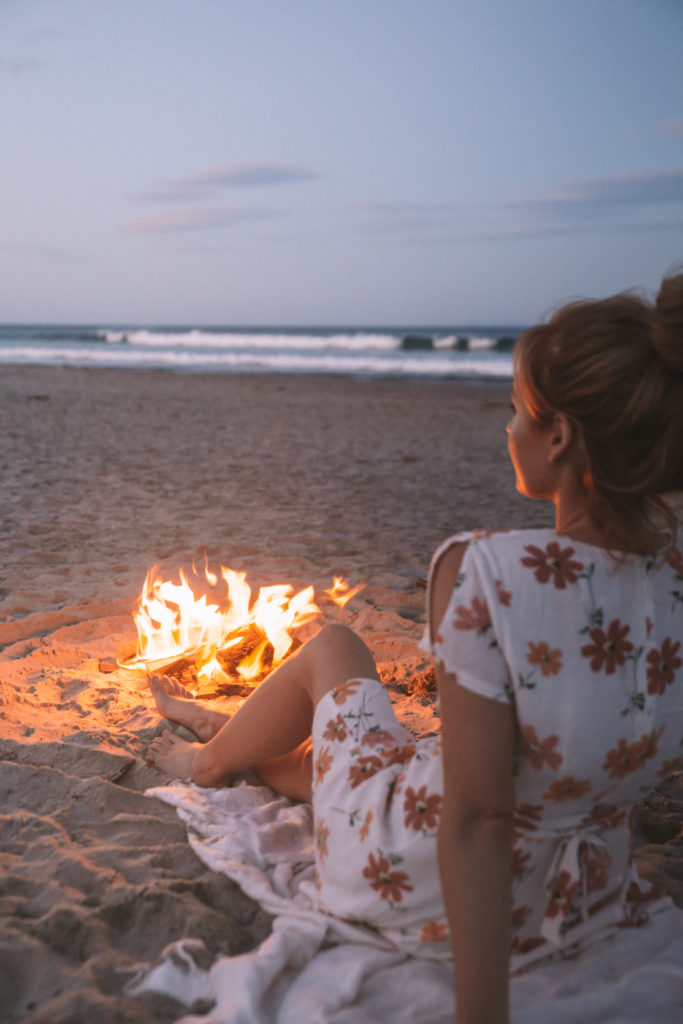 5. Mount Maunganui
Mount Maunganui is one of the most underrated gems in New Zealand's North Island. Locals know of its existence and flock here for the summer, but international visitors not so much. It is the kind of beach town that has just the right amount of sleepiness, with just enough activities to keep you busy.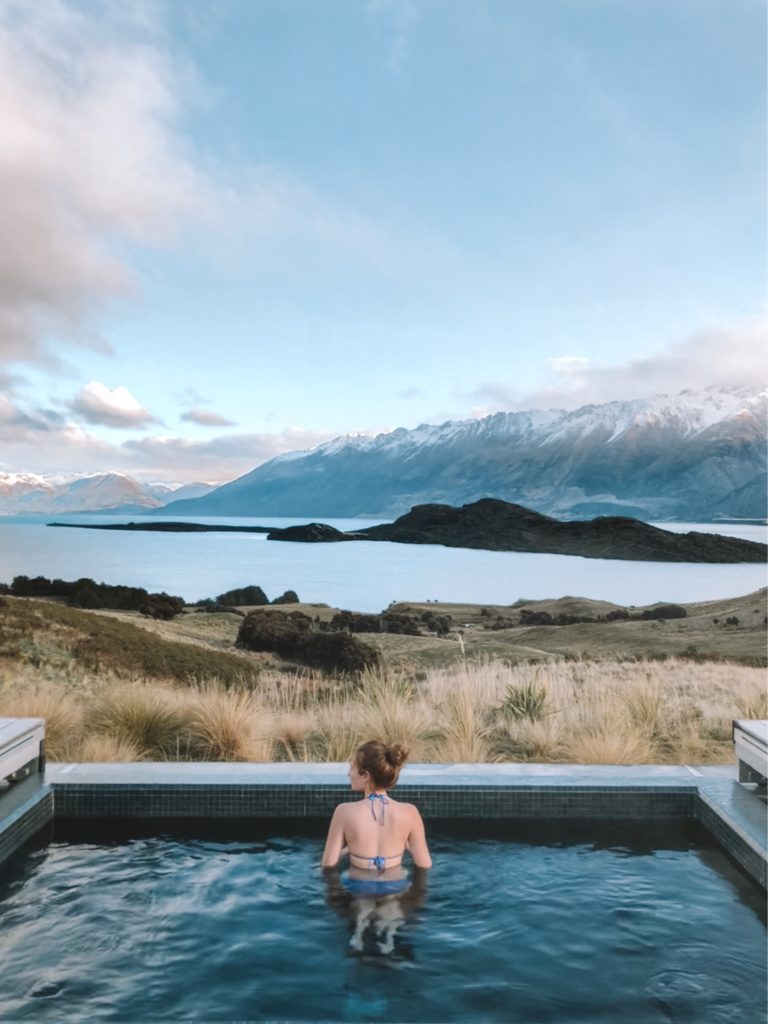 6. Paradise, Glenorchy
There truly is a place in New Zealand called paradise. Hard to believe, no? I guess not when you take one look at this photo. Paradise is not too far from Glenorchy, which is not too far from Queenstown. You will soon discover that the South Island is full of beautiful locations as pretty as a postcard and this is one of them. For the ultimate escape, I checked in to Aro Ha yoga retreat for a full week. It was an intensive yoga course complete with vegan meals, hiking in the local area, and daily yoga practice.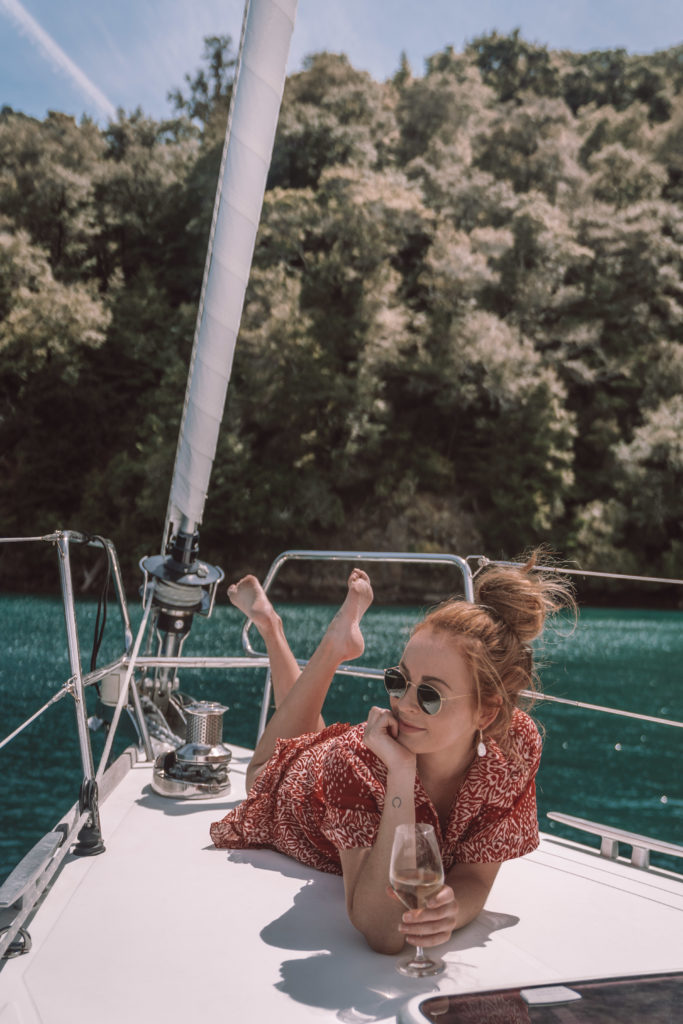 7. Marlborough
There are few places that are as made for food and wine consumption as Marlborough, New Zealand. This area has become famous the world over for being one of the best locations to grow and make sauvignon blanc. Indeed, I even stayed at a vineyard when I was visiting! But aside from the wine, there is also really great produce here as there is across New Zealand. I was especially fond of the goat's cheese, honey and pine nuts that are grown or manufactured in the area.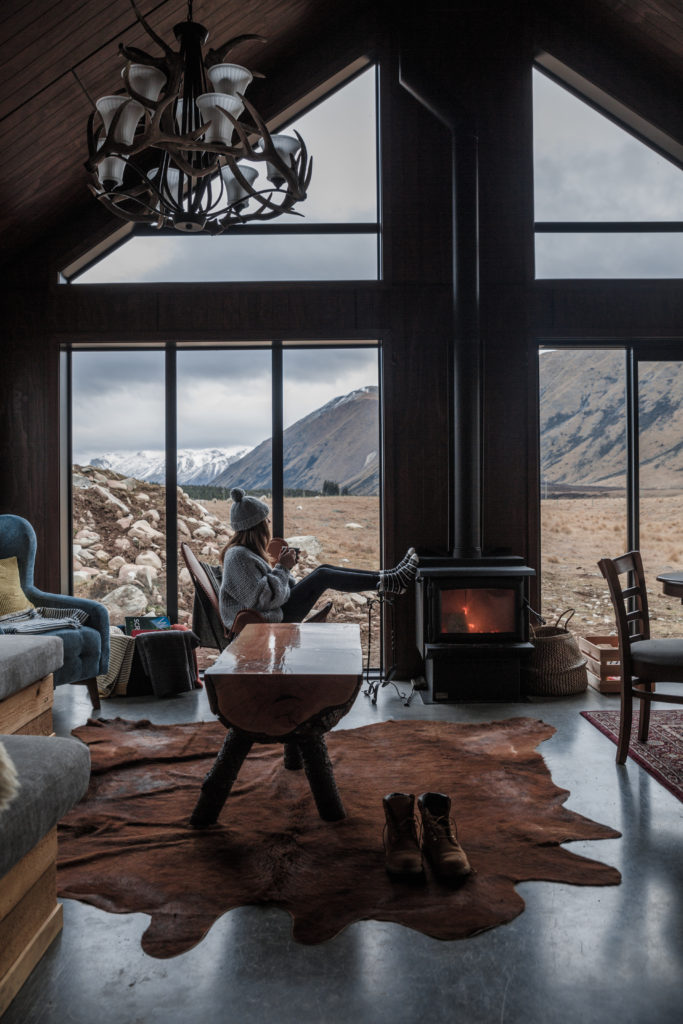 8. Twizel
Not many people who travel to New Zealand have Twizel on their roadmap. It is a small town in the middle of nowhere, but it is also the gateway to Mount Cook (Aoraki), New Zealand's tallest mountain. During my time in Twizel, I stayed at High Country Cabin which I booked through AirBnB. I'd recommend staying here a few nights to slow down and soak up the atmosphere of the mountains.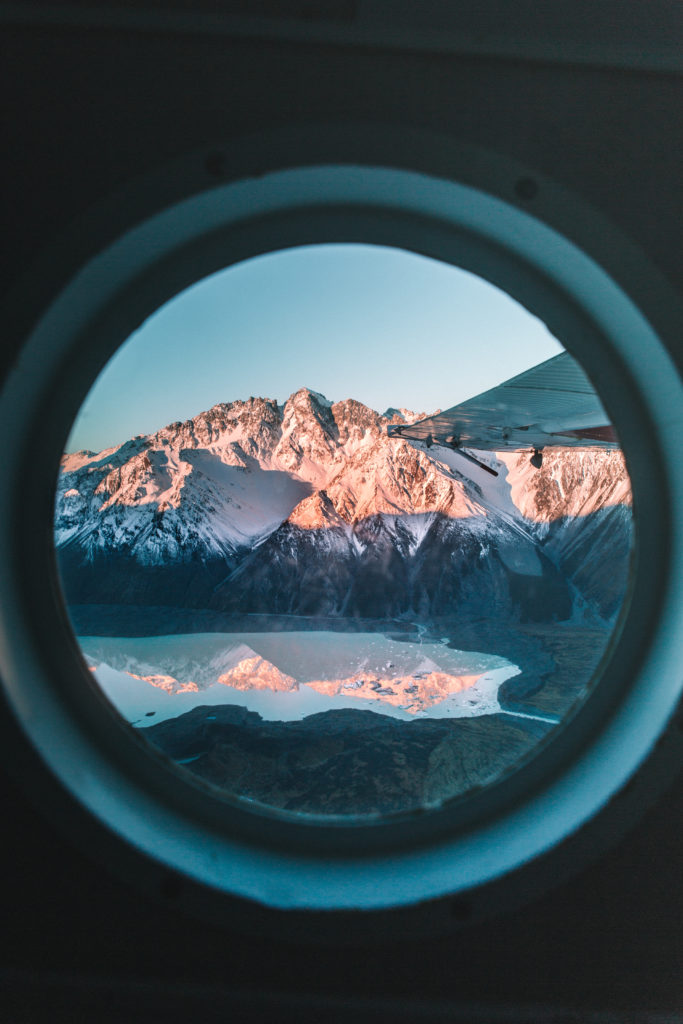 9. Aoraki / Mount Cook
As the tallest mountain in New Zealand, Aoraki / Mount Cook is a sight for the eyes. The summit stands at an impressive 3,724 metres tall. A great way to experience the mountain (especially in the colder months) is to take a small sightseeing plane or helicopter to the Tasman glacier. Be sure to allow for a few days in between your plans, as I waited 3 full days of bad weather before being able to fly.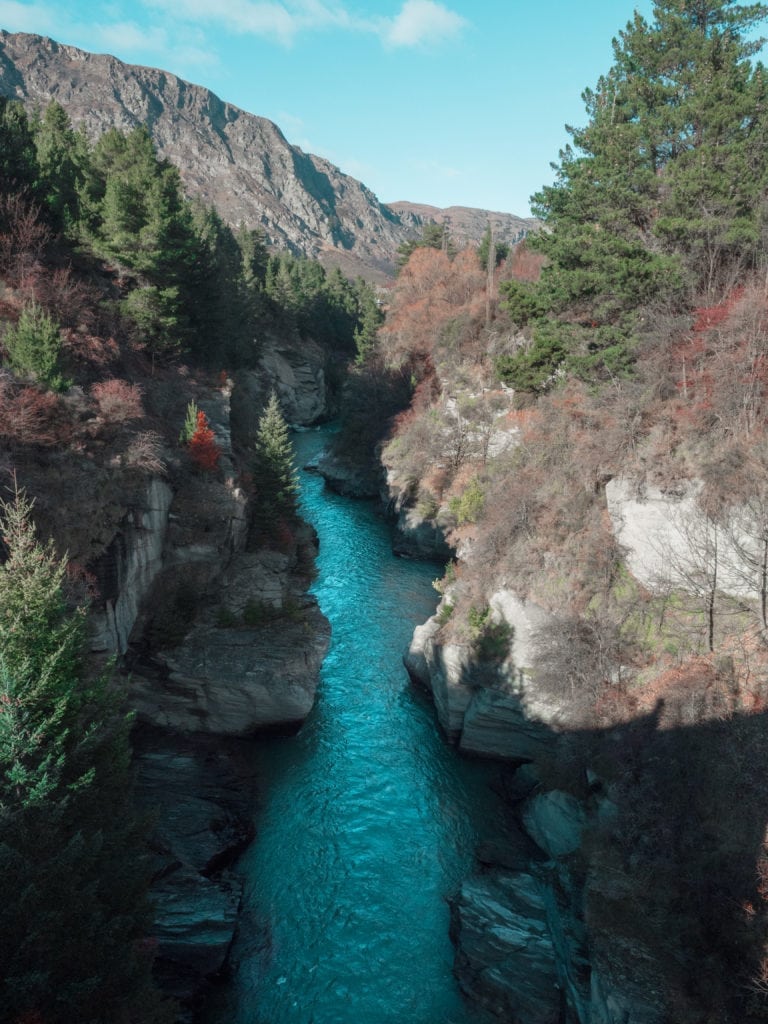 10. Kawarau Gorge
There are many beautiful locations in and around Queenstown, but Kawarau Gorge is one of my favourites. It is a short drive from the centre of town and a great pit stop on your way to nearby Arrowtown. Here you will find lots of great stores to meander through, as well as some beautiful eateries.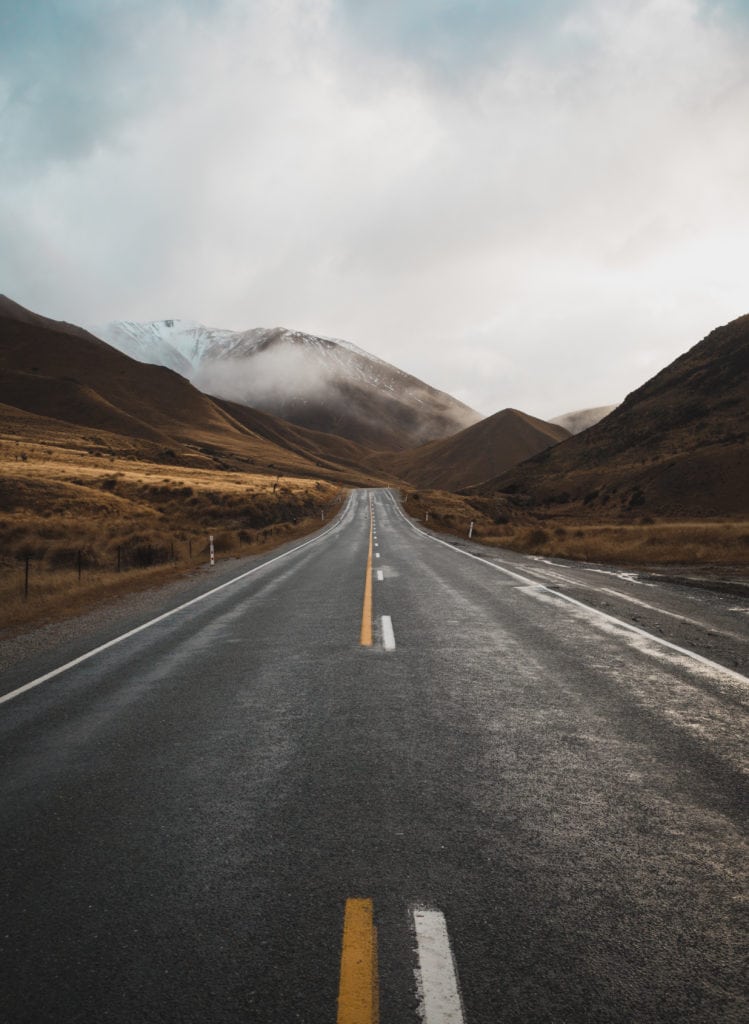 11. Lindis Pass
As you make your way around New Zealand you will quickly become accustomed to beautiful scenery. There's no denying it! But there are some roads that are more spectacular than others, and Lindis Pass is one of them. The pass lies between Queenstown and Wanaka, so if you are driving around the South Island it will be impossible not to drive through it. The scenery is dramatic and changes daily, so be sure to stop at one of the rest stops if you wish to take pictures.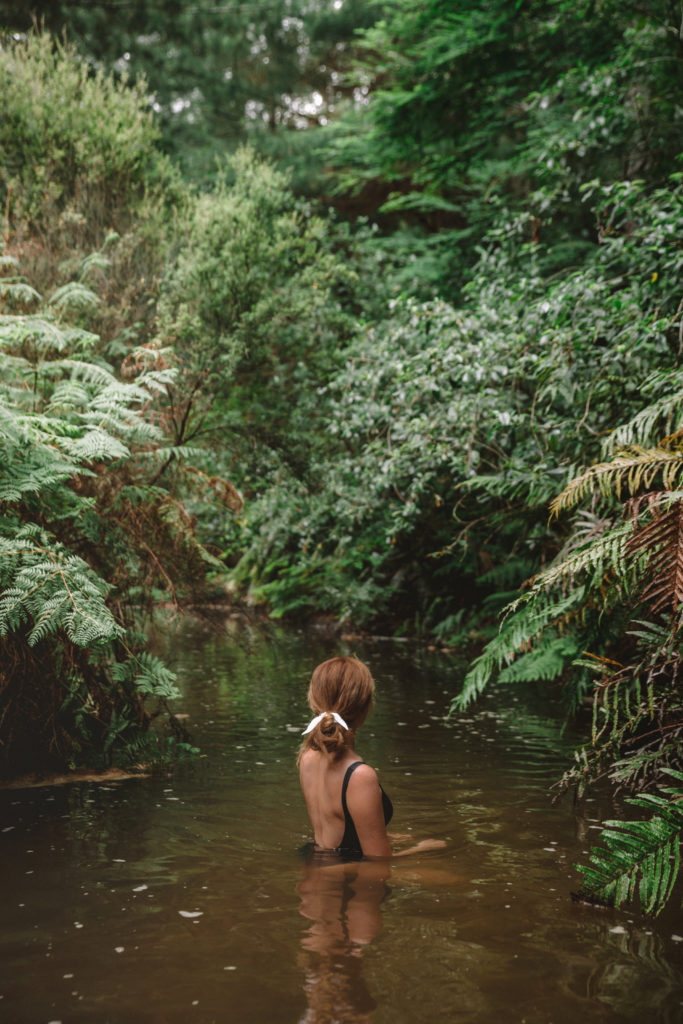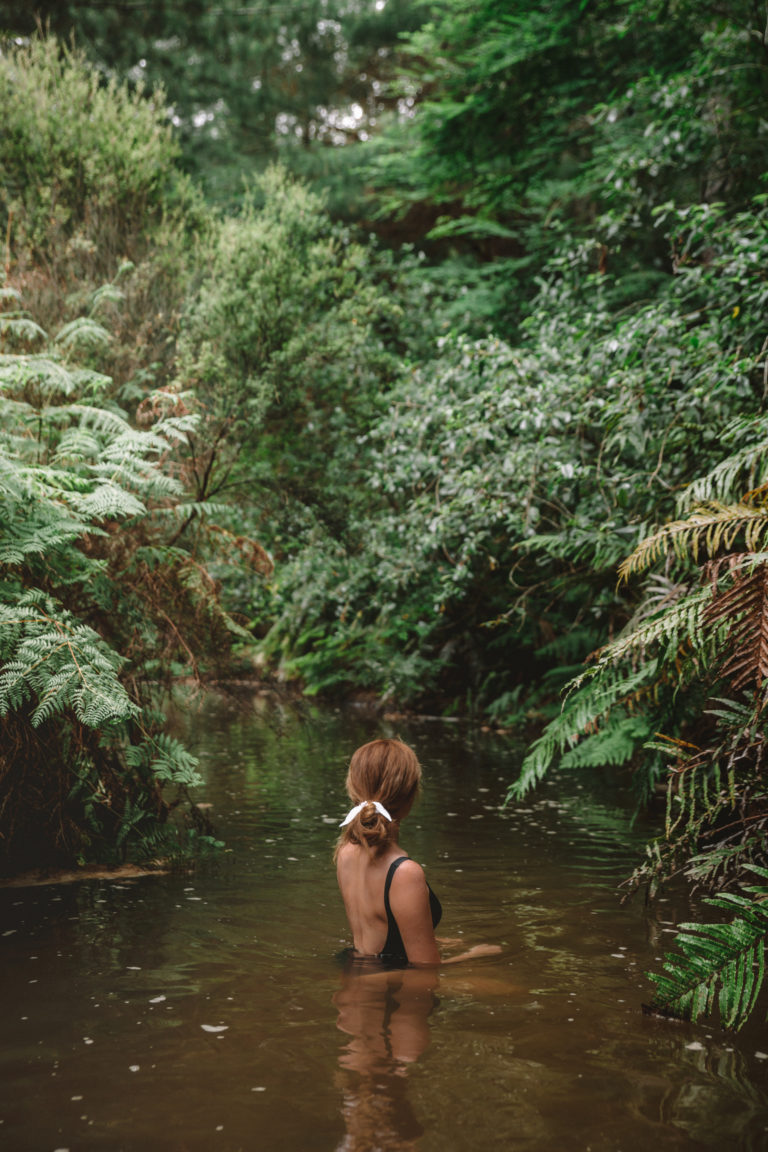 12. Rotorua Hot Springs
If you find yourself in the North Island of New Zealand, it is less about dramatic sceneries and more about hidden gems. The North island is full of different activities and endless coastal beach towns, while the South Island is where you will find adventure, mountains and ski slopes. One of my favourite day trips was from Mount Maunganui where we were staying, to nearby Rotorua Hot Springs. The springs are a great day excursion and have healing remedies.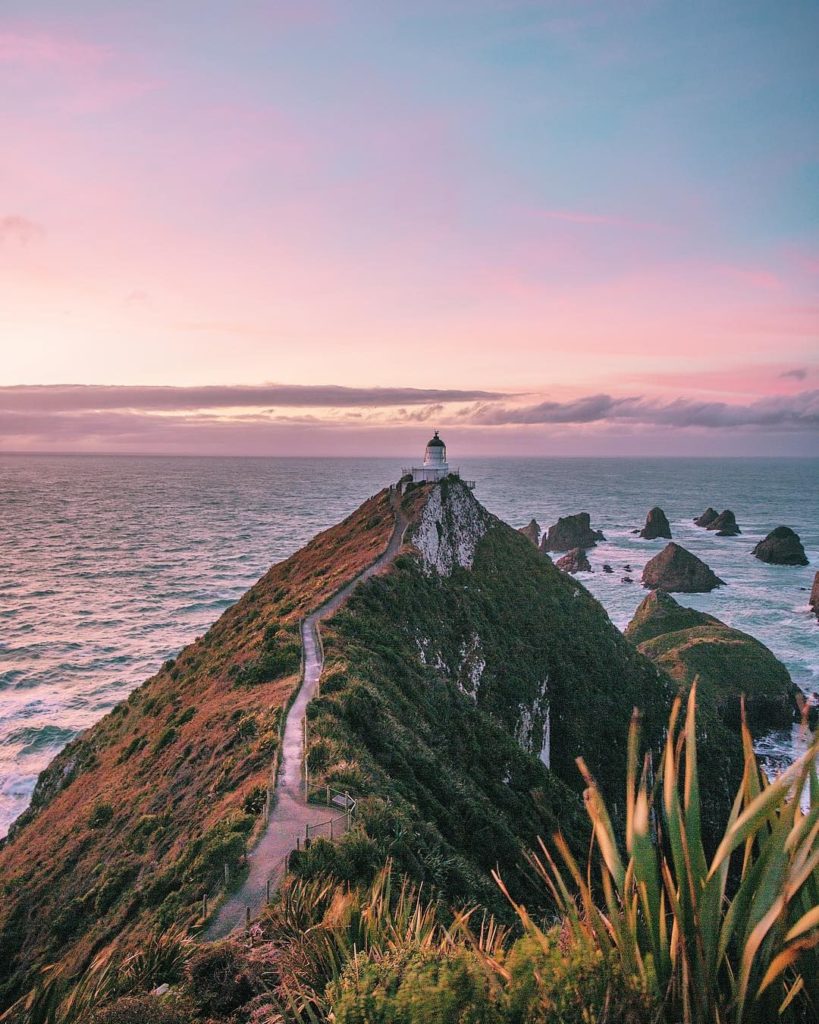 13. Nugget point lighthouse
Back in the South Island, remember when I told you about Dunedin? Not many travellers visit this coastal city, and even fewer travel further down the southeast coast. But if you do, you will find the beautiful nugget point lighthouse which sits quietly in its own presence. I visited for sunrise and it was one of the most memorable mornings in the South Island.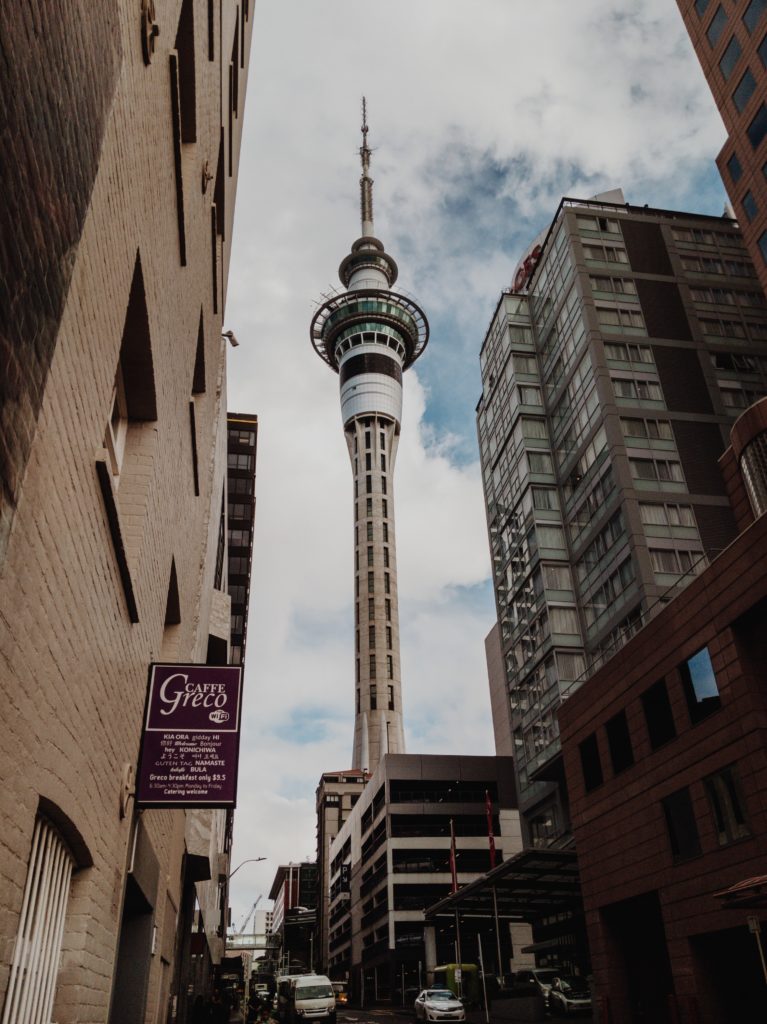 14. Auckland
Of course no visit to New Zealand would be complete without visiting the cultural capital (but not the capital per se), Auckland. This city is brimming with pop up coffee shops, local designers and trendy eateries on every corner. This city is great to spend two nights exploring, alongside a day trip for good measure. You might choose Hobbiton or a visit to one of the beautiful beach towns only a short hour's drive away.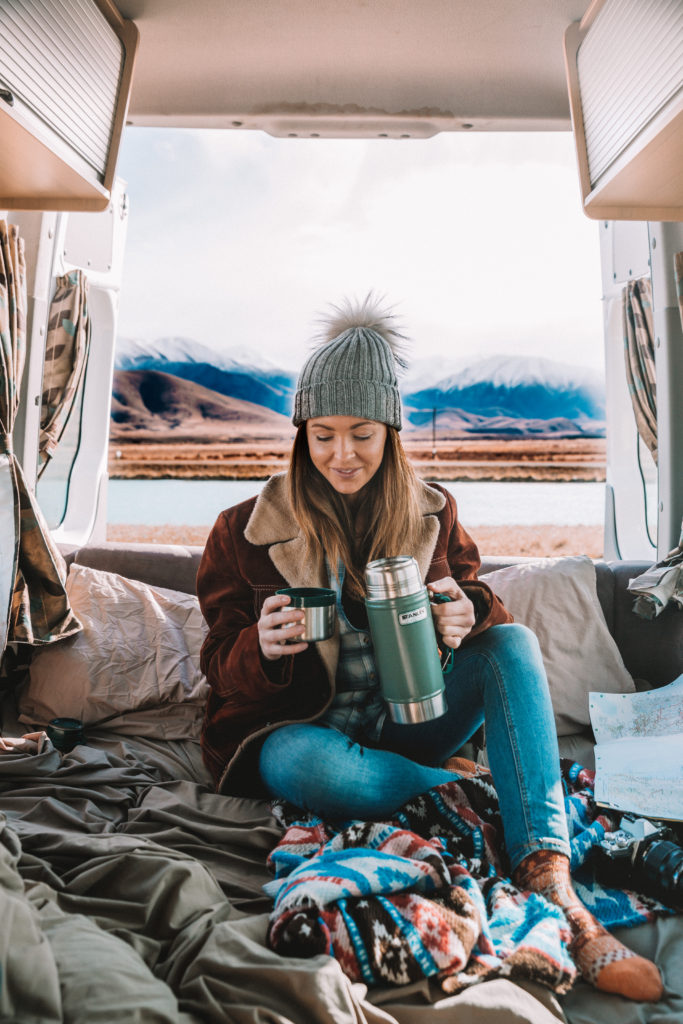 15. South Island Road Trip
Sometimes the journey is the destination itself! My favourite memory of all my trips to New Zealand has been travelling around the South Island in a rental van. This was a great way to get from point to point, without ever worrying too much about making it to destinations. We would just pull up at a camping ground, park for the night, and be on our way again. The South Island is certainly better suited to this style of adventure and the scenery is unforgettable.
Read more: How to travel through New Zealand in a van
16. Cardrona Ski Slopes
If you are visiting New Zealand in winter, then you won't want to miss an opportunity to hit the slopes! While Queenstown is the most popular ski location for visitors, nearby Cardrona is the choice for kiwis. It is closer in distance to Wanaka, which is also a cheaper option for accommodation. There are ski chalets for rent on the slopes themselves, however these book out at least a year in advance.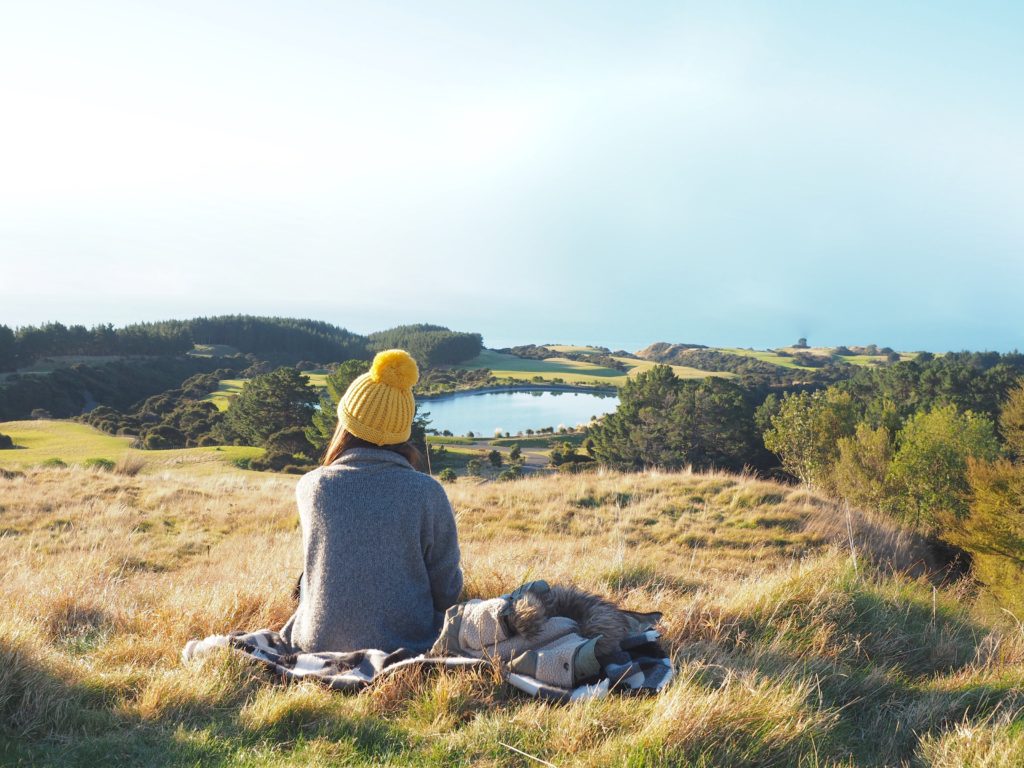 17. Cape Kidnappers
Cape Kidnappers is one of the lesser-known locations on this list, but it is still one of my favourites. I stayed at this hotel as part of visiting other Robertson Lodges (Matakauri in Queenstown and Kauri Cliffs in the Bay of Islands). If your budget allows, it is one of the most beautiful lodges in the entire country.
Read more: Checking in to Cape Kidnappers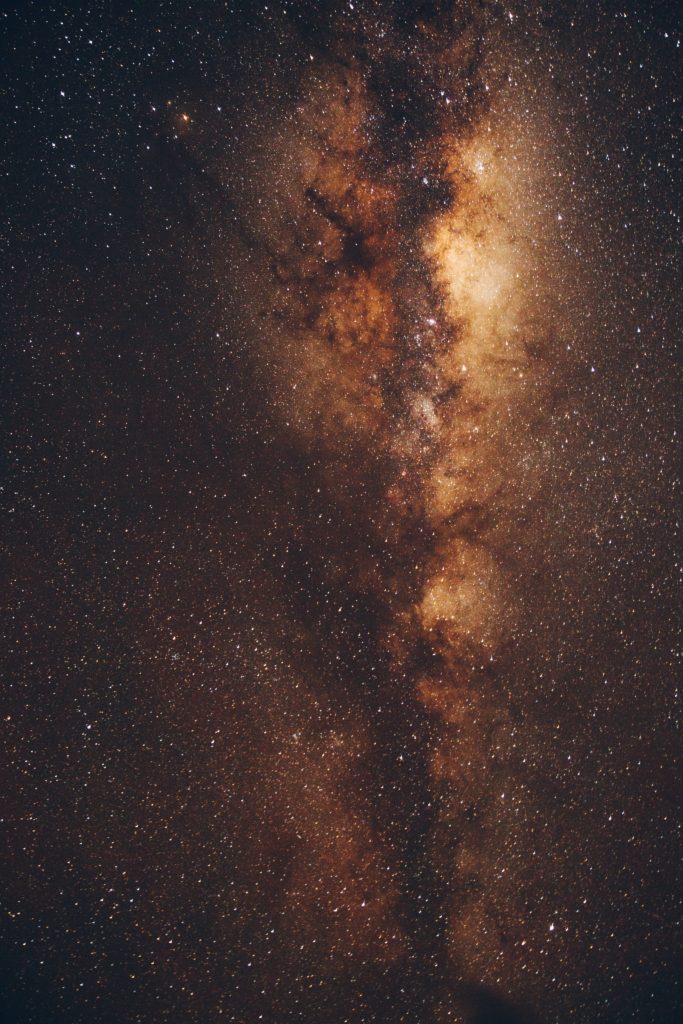 18. The Milky Way
Sometimes the best places in New Zealand are all around you! The Milky Way is extremely easy to see in clear skies, especially if you are out in nature away from light pollution. We caught a glimpse of it one night in Twizel, surrounded by nothing but open space and a handful of sheep who live at High Country Cabin.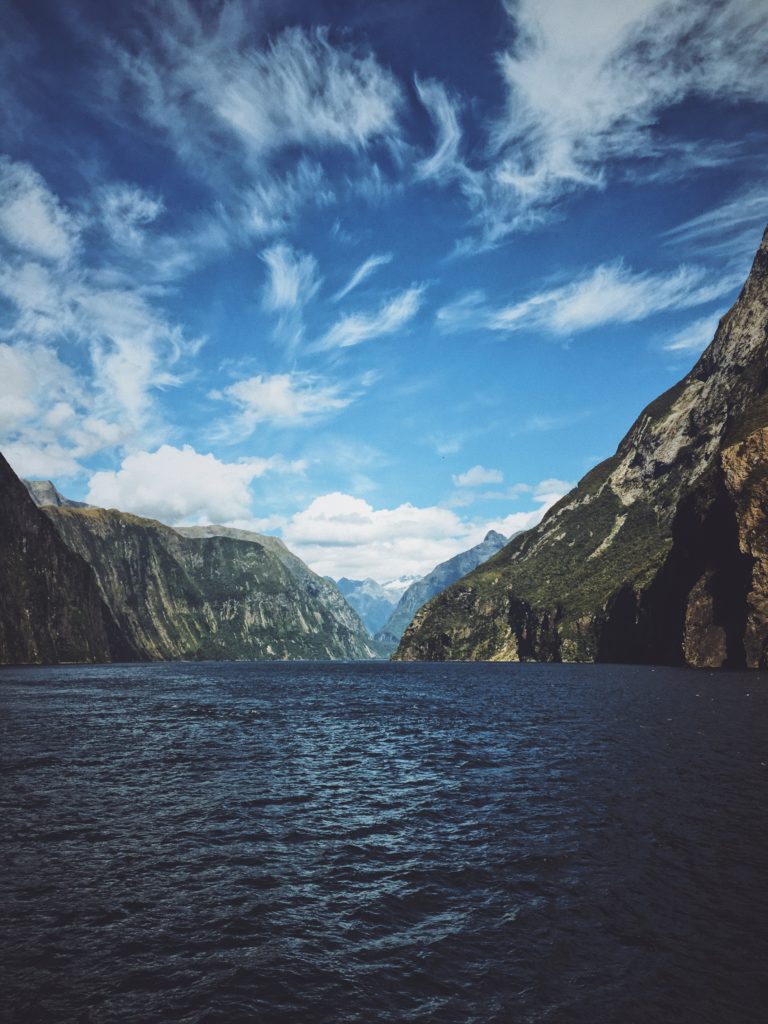 Jeff Finley via Unsplash
19. Milford Sound
Of all the best places in New Zealand, we all know this list would be incomplete without Milford Sound! The famous fjordlands of the South Island have long been one of the most popular spots for tourists visiting New Zealand. As impressive as they are, make sure you're prepared to share the beauty with plenty more visitors. This is one of the most sought after locations in the entire country!
Peter Hammer via Unsplash
20. Lake Tekapo
Lake Tekapo is one of the best places in New Zealand for photographers, but only during a small window when the lupins are in bloom. The beautiful flowers are best in late November and have become a popular spot for photographers and the Instagram crowd.