Since I have been living in Cape Town, I've found it to be one of the best cities in the world to live in. This city by the sea has a lot to offer travellers, with endless day hikes, sunset spots and a great food and drinks scene. If you are visiting Cape Town for the first time, these are the best things to do in Cape Town. None of which should be missed!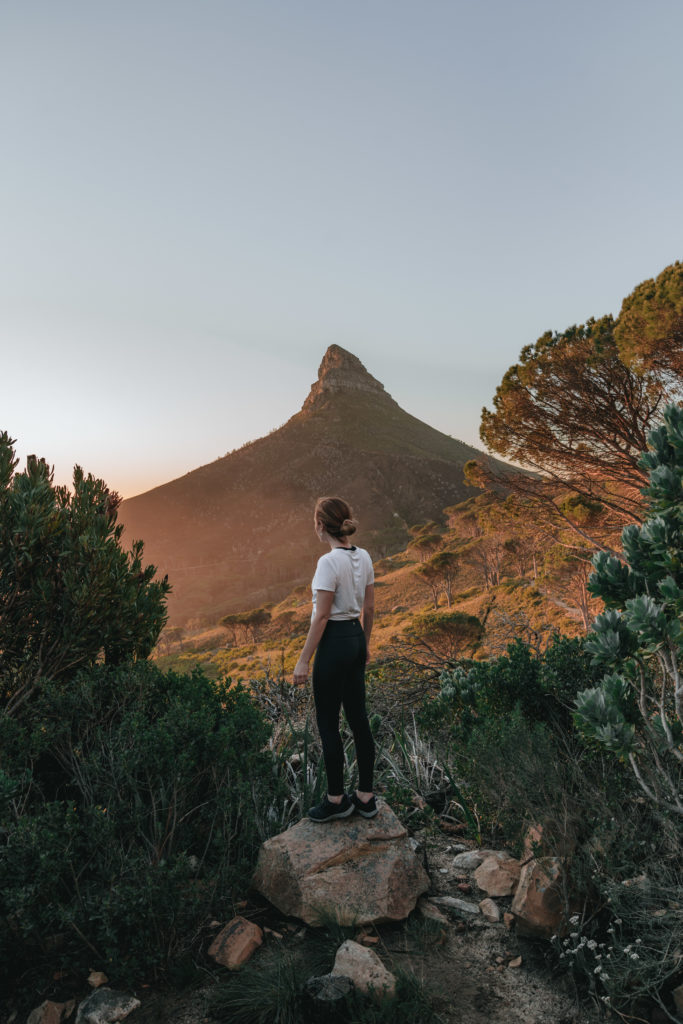 1. Hike Lion's Head
As far as hikes go, Cape Town is full of them. And nowhere is more popular than the hike to the top of Lion's Head. While first time visitors to Cape Town will immediately think Table Mountain is the must do hike, I urge you to think again. Nearby Lion's Head is a much shorter hike, with unparalleled sunset views. You can see the Atlantic Ocean, Camps Bay down below and Table Mountain behind you.
Read more: The best hikes at Sunset in Cape Town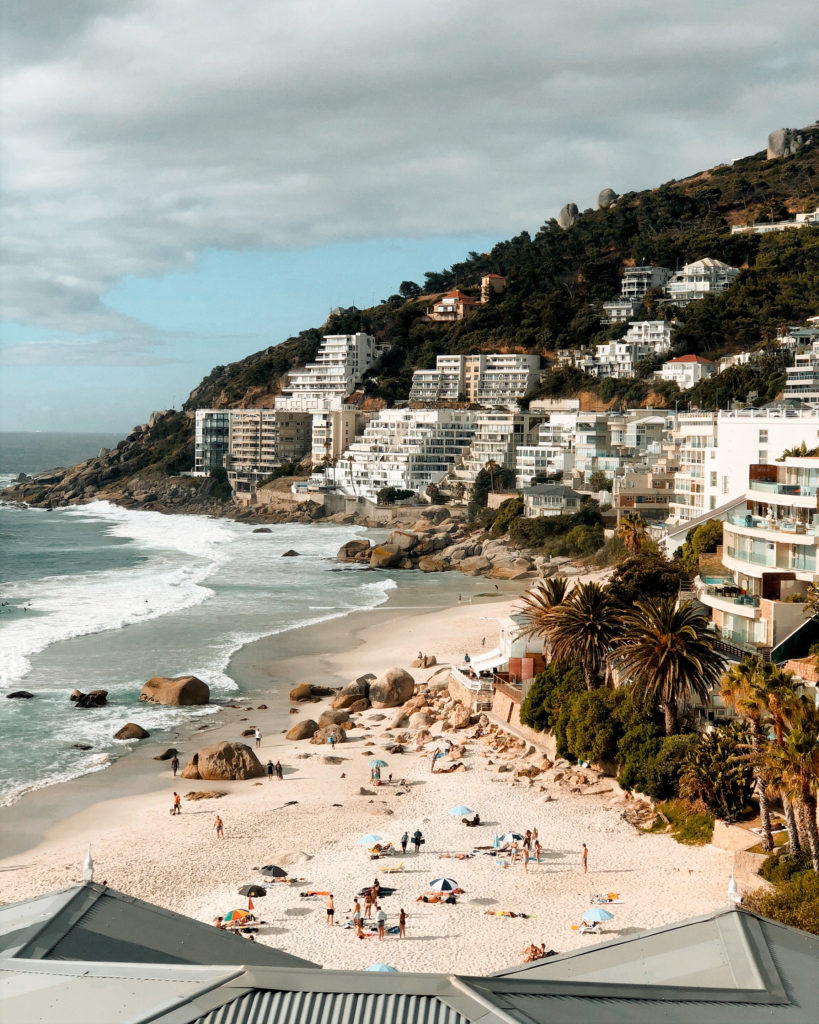 2. Visit the Clifton Beaches
Alongside the many hikes on offer in Cape Town, there are just as many great beaches to choose from. Ask any local and the Clifton beaches are likely to be amongst their first few recommendations. This series of four beaches is close to the centre of town, making them a top choice. Clifton 1 is closest to Seapoint, ranging up to Clifton 4 which is the most popular. My preference is Clifton 2 as it is easy to access and has fewer crowds.
Read more: These are the best beaches in Cape Town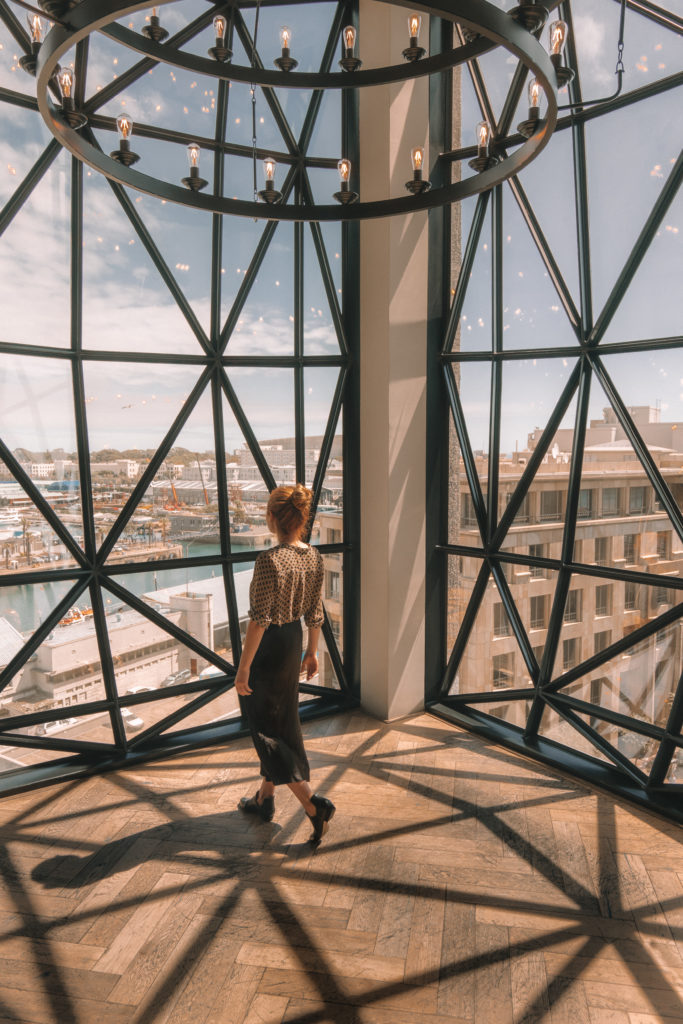 3. Dine at the Silo Hotel
There are plenty of beautiful luxury hotels in Cape Town but none is more iconic than the Silo Hotel. Housed in an old grain silo, this design hotel occupies one of the most iconic structures in the city. The restaurant, the Granary Cafe, is one of my favourite spots to visit for a wine at sunset. Even if you aren't a guest you can still visit the cafe, restaurant, and rooftop bar.
Read more: Checking in to the Silo Hotel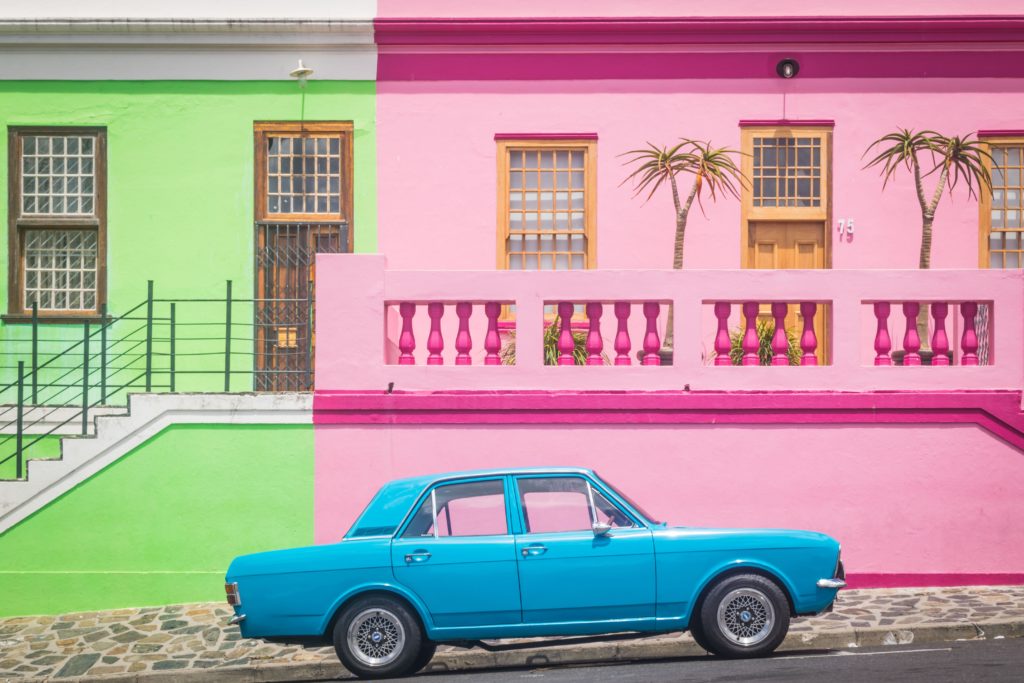 4. Visit Bo-Kaap
Chances are you have seen photos of Bo-Kaap somewhere on the interwebs before. It is of course the colourful neighbourhood of Cape Town, but there is much more history behind Bo-Kaap to be discovered. Even the name itself has changed a lot over the years. Translated from Afrikaans, Bo Kaap means 'Above the Cape'.
Read more: The complete expat guide to Cape Town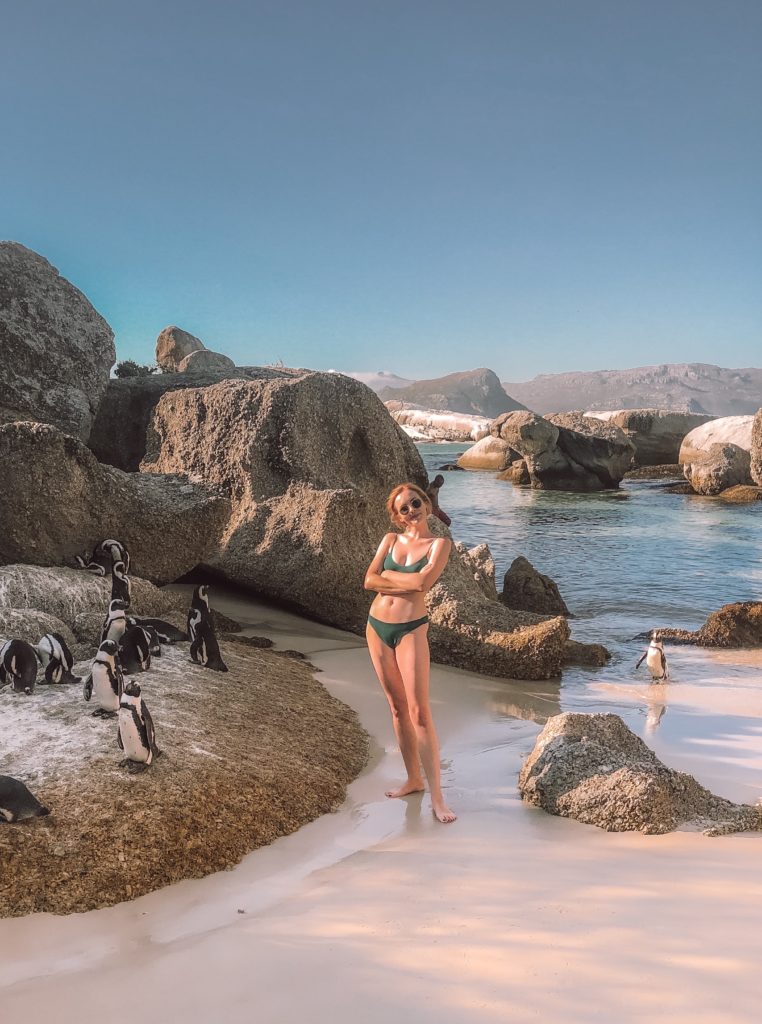 5. Swim with Penguins
One of the most popular day trips from Cape Town is to visit the penguins at Boulders beach. When they're this cute, how could you say no!? But many people don't know that there are two entrances to visit the penguins at Boulders Beach. One of those is an entrance whereby you can actually swim with the penguins. The best times of day to visit are just after sunrise and just before sunset. This is when the penguins are the most active.
Read more: How to visit the Penguins at Boulders Beach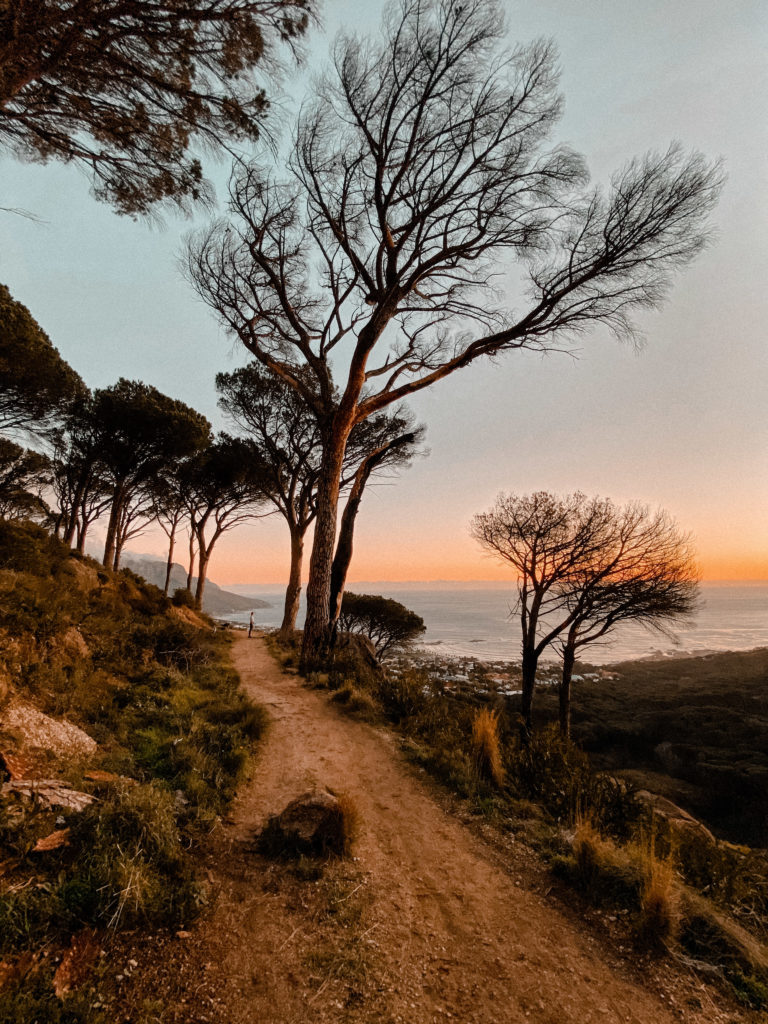 6. Hike the Pipe Track
As far as Cape Town hikes go, the Pipe Track is one of my favourites. Its a great hike to do at sunset, with views over Camps Bay below and a great view of Lion's Head.
Read more: The best hikes at sunset in Cape Town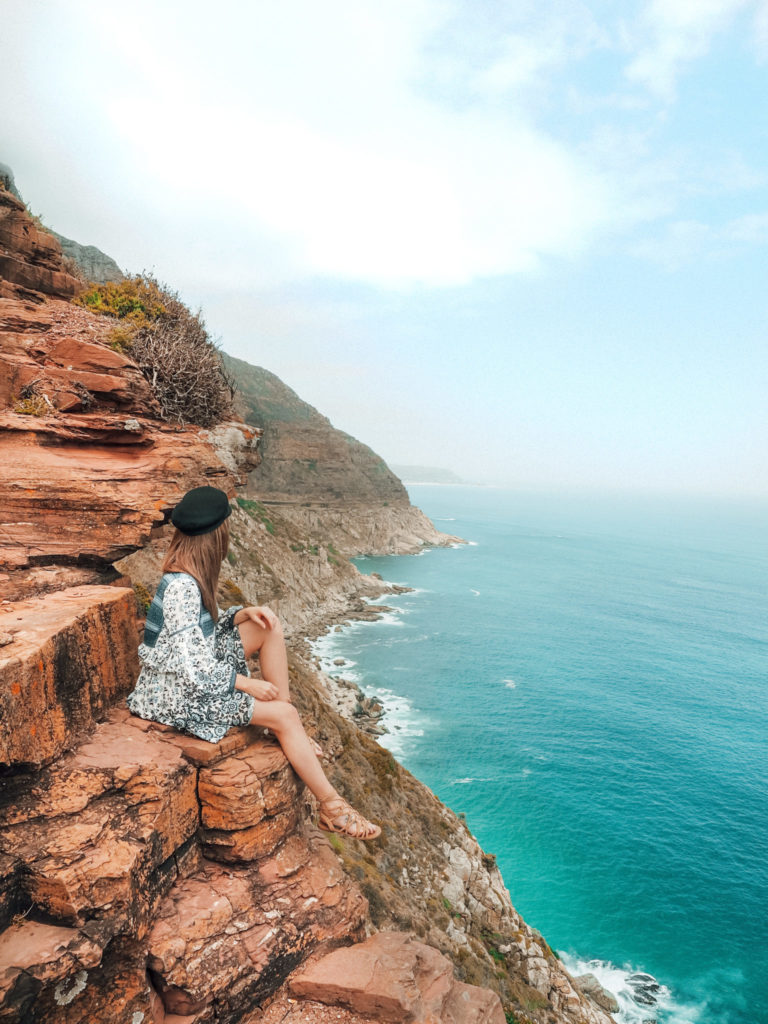 7. Drive Chapman's Peak
If you rent a car, there is absolutely no excuse to not visit Chapman's Peak! This is not only one of the most scenic drives in South Africa, but the entire world. The best route would be to visit on your way to Boulders beach, taking the longer but more scenic journey.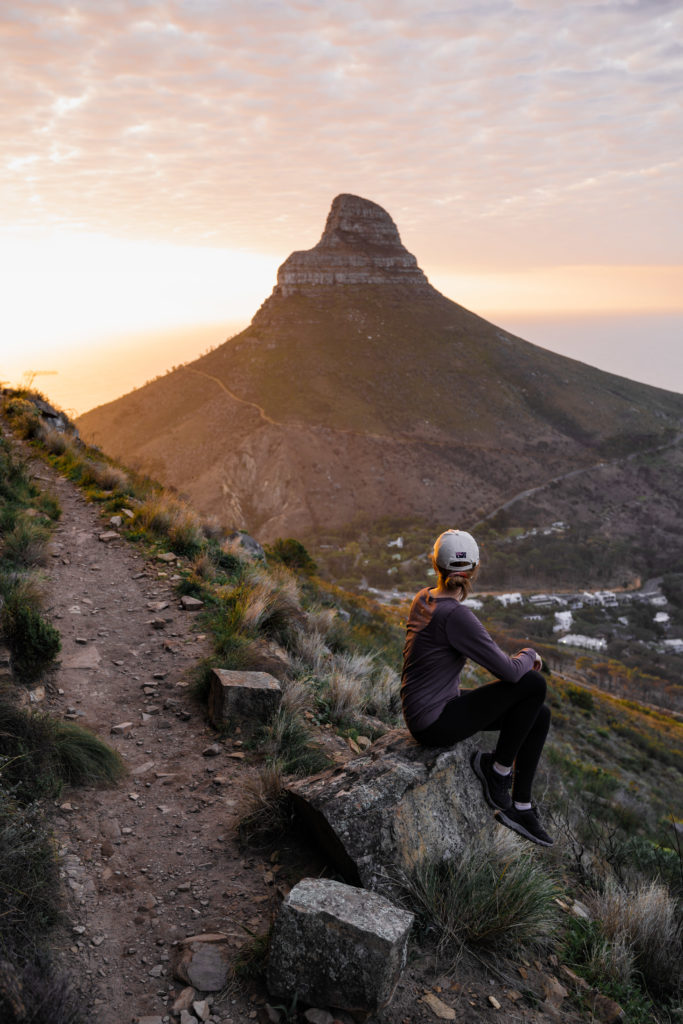 8. Hike Table Mountain
While Lion's Head might be my favourite hike in Cape Town, you still can't miss out on hiking Table Mountain. There are a number of trails that will take you to the top but my favourite is Kloof Corner. This is just a 20-minute hike to one of the best sundowner spots in Cape Town.
Read more: The best hikes at sunset in Cape Town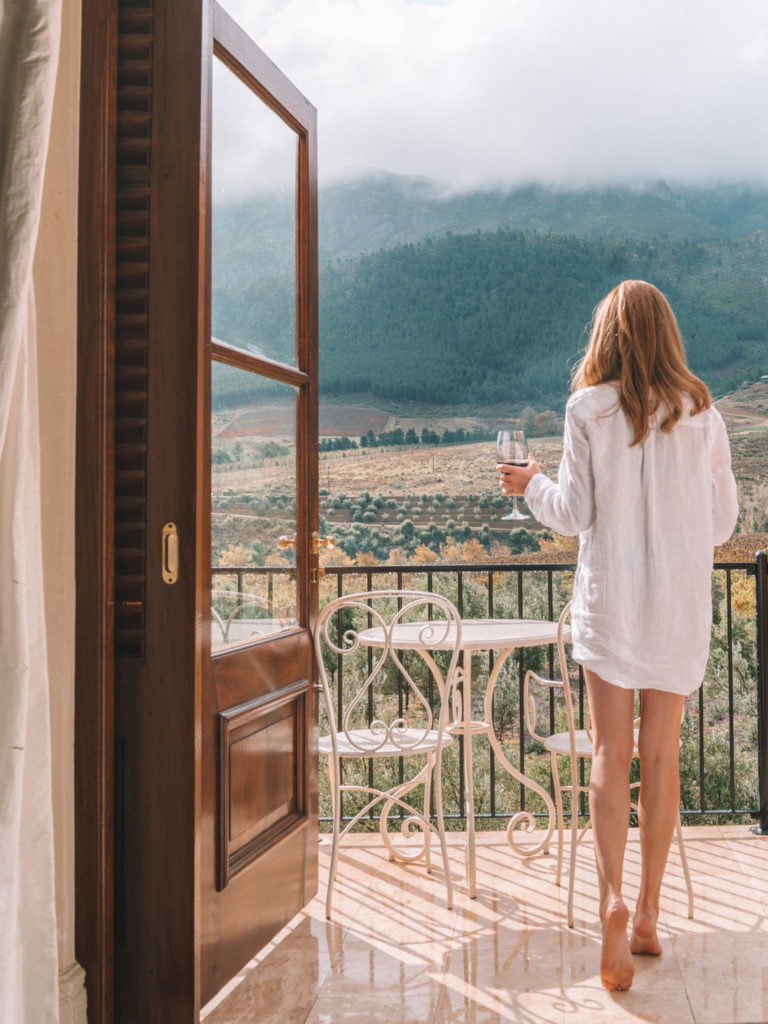 9. Make a Day Trip to the Winelands
Another great day trip from Cape Town is only an hour's drive away. That is, of course, the Cape Winelands. My favourite towns include Stellenbosch and Franschhoek, both of which have endless vineyards and restaurants to experience.
Read more: A guide to the Cape Winelands
10. Take the Cable Car Atop Table Mountain
One of the most iconic activities in Cape Town is to take the cable car up or down Table Mountain. It is even popular among the locals, who mostly hike up to the top and opt for the cable car coming back down. The price is R200 one way.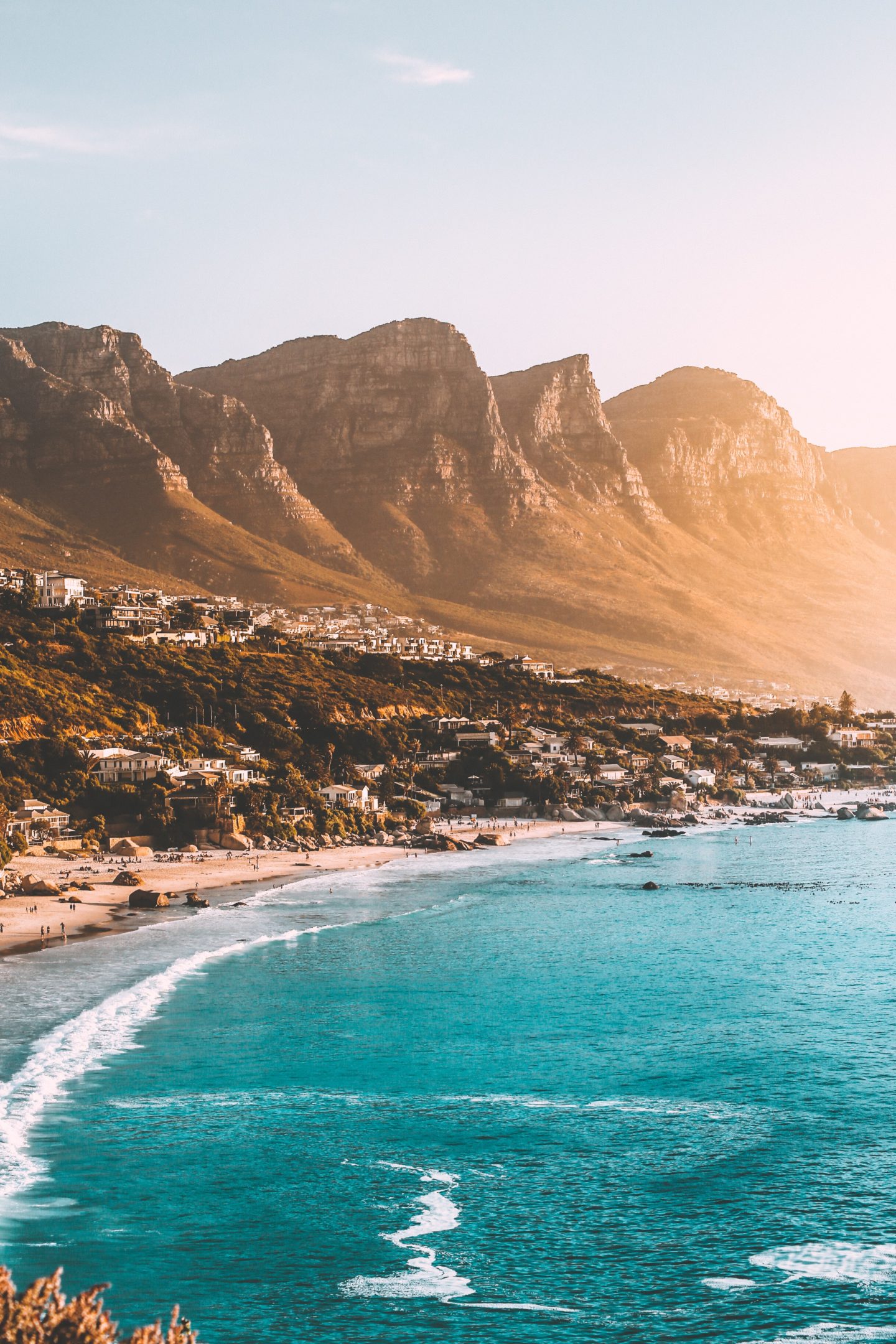 11. Visit Camps Bay Beach
With so many beautiful beaches in Cape Town, it can often be difficult to choose just one. So why should you!? Camps Bay beach is another great choice, located in the affluent suburb of Camps Bay. This is also a great sundowner spot.
Read more: The best beaches in Cape Town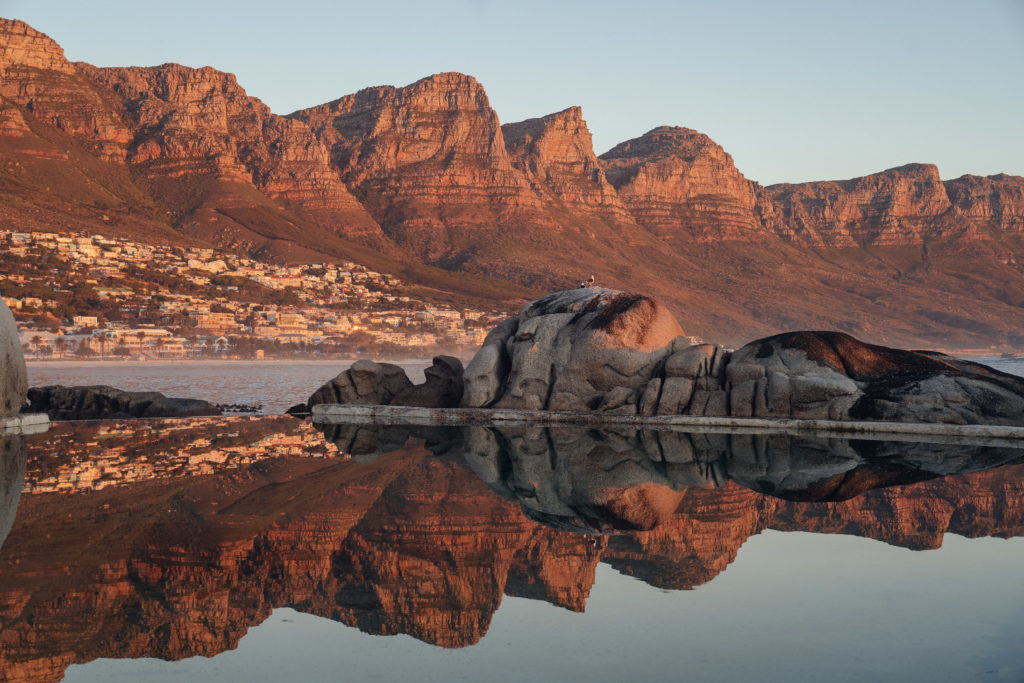 12. Visit the Maiden's Cove Tidal Pools
Right near Camps Bay beach is another top spot in Cape Town that many visitors never discover. The Maiden's Cove tidal pools are a scenic spot to watch the sun go down and provide a great photo opportunity with the reflections. There is a braai area nearby (South African term for barbecue) which is also a great spot to watch the sun set.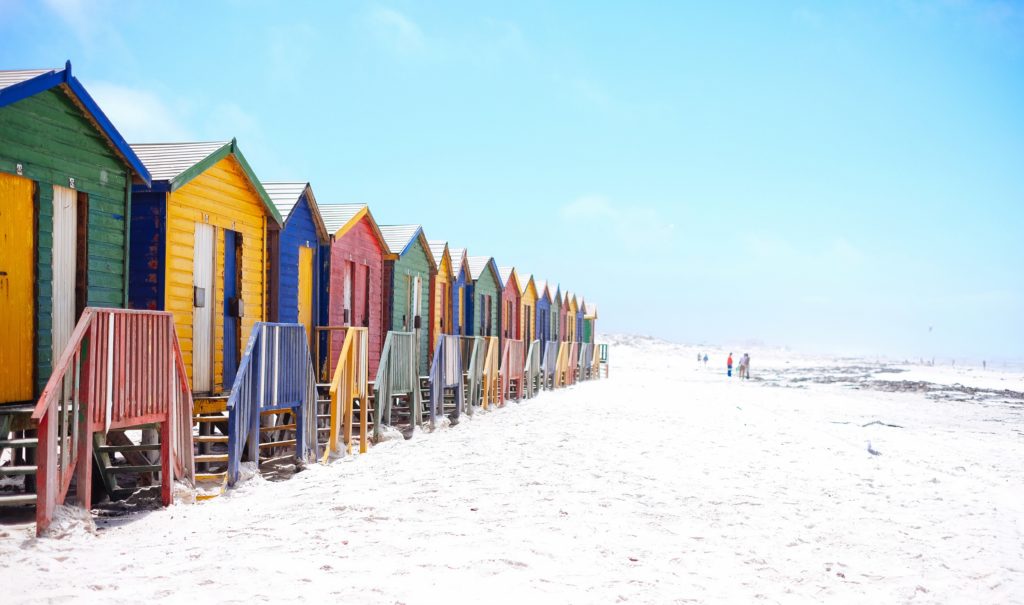 13. Make a Day Trip to Muizenberg
You might have noticed a lot of this list is filled with day trips and weekend adventures. That is because the beauty of Cape Town is its geographic location and proximity to so many other great places! The Western Cape is absolutely full of locations that are worthy of a visit, so don't be afraid to travel outside of the city.
Muizenberg is a great choice for a day trip, especially if you love the beach. This is a popular spot on weekends to learn to surf. You can rent a board at one of the many rental stores by the beach.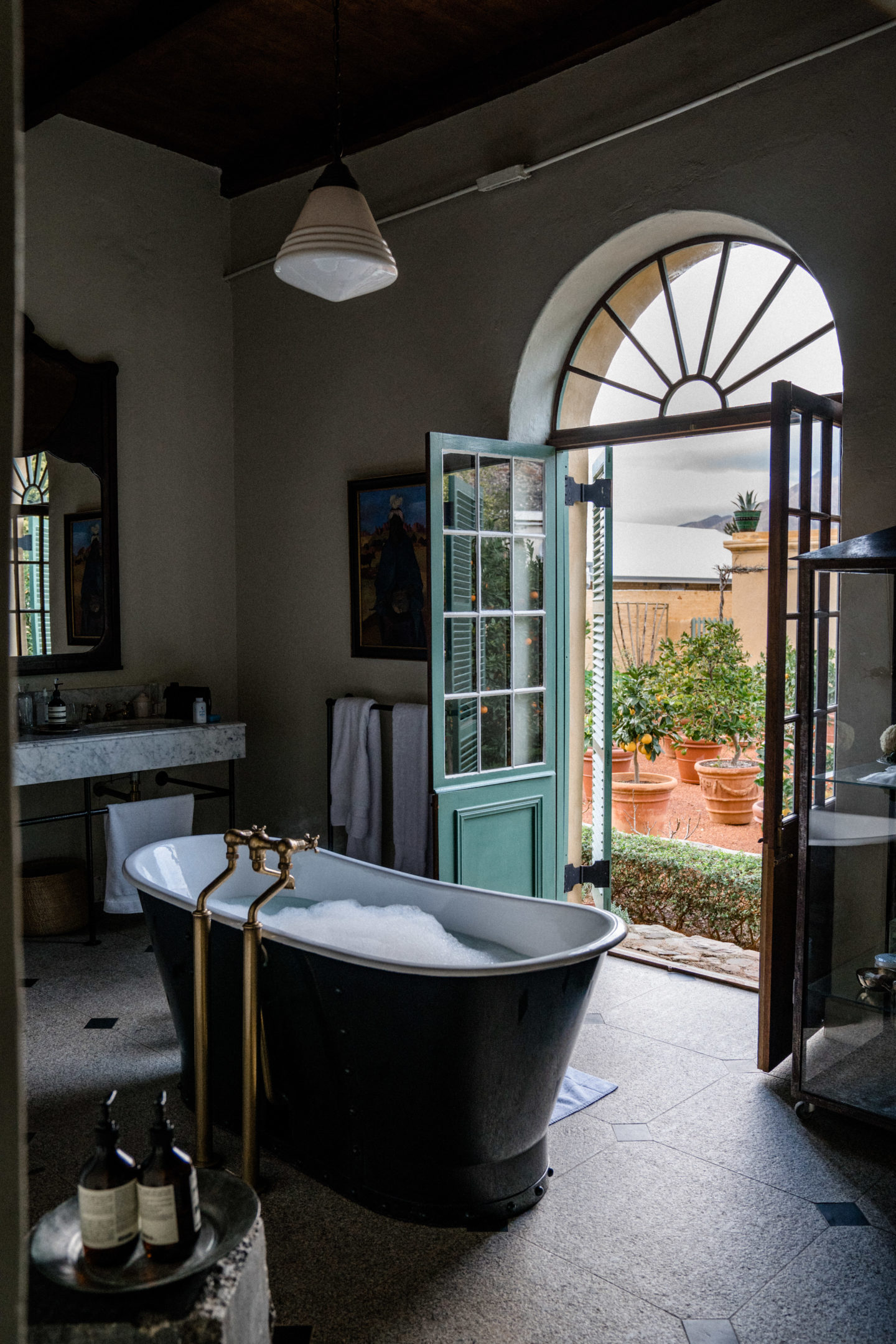 14. Spend a Weekend in Montagu
Another great escape out of Cape Town is waiting for you in Montagu. It took me almost a year of living in South Africa to discover this gem of a town. Montagu is located a little more than two hours out of Cape Town, making it a great weekend escape.
Read more: Checking in to Jonkmanshof in Montagu, South Africa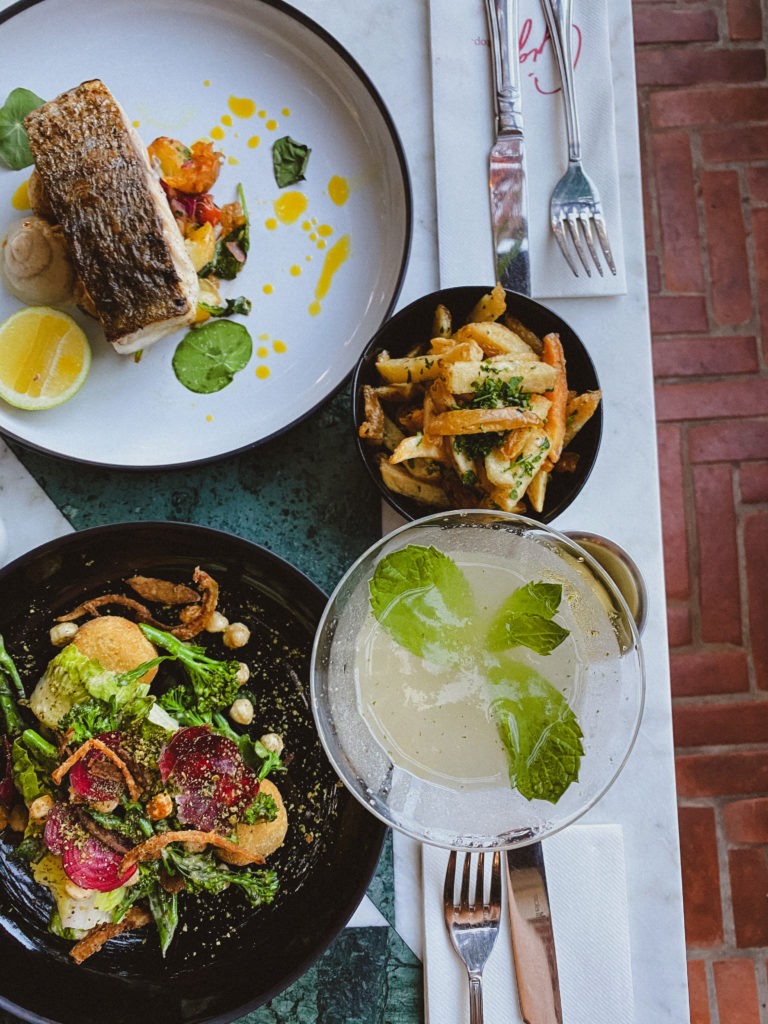 15. Dine at Gorgeous George
Cape Town is a mecca for gastronomy and an enviable wine scene. Enter: Gorgeous George. This playful restaurant is one of the new comers to the Cape Town dining scene, located atop a jaw-dropping design hotel. The restaurant menu is casual and simple, with creative cocktails to match.
16. Have A Picnic at Beta Beach
There are some memories I have made here that really stick with me and having a sunset picnic at Beta Beach is certainly one of them. The beach is a local's favourite, located in the affluent neighbourhood of Bakhoven. You'll have an unobstructed view of the sun setting over the Atlantic ocean.
See more on Instagram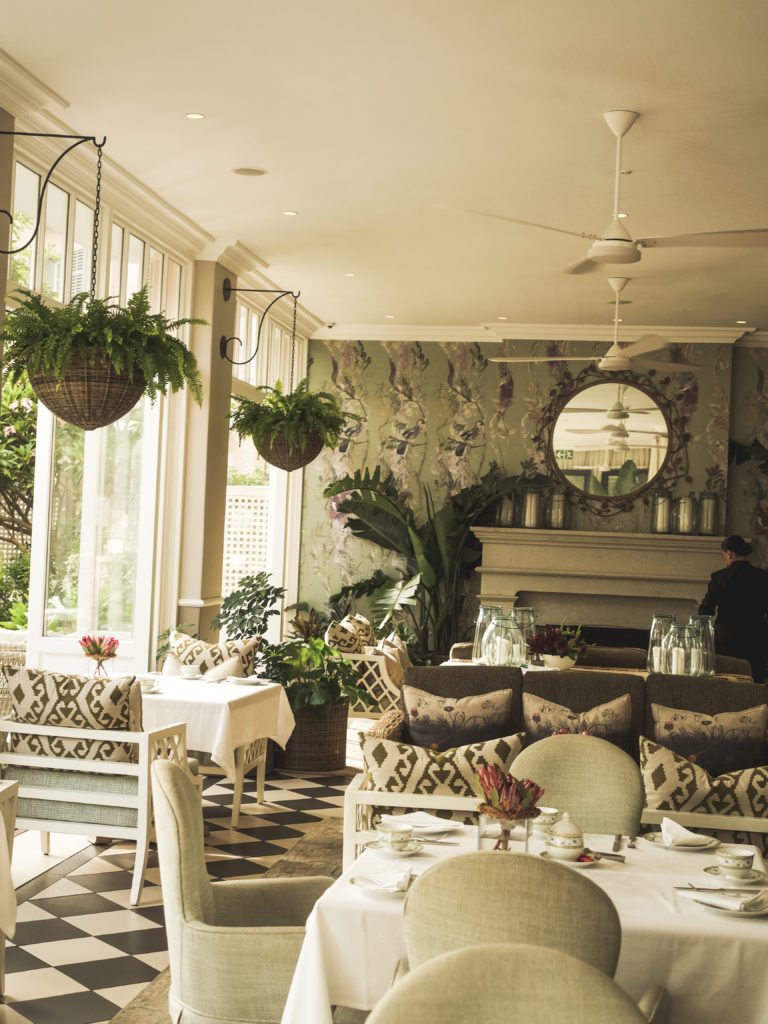 17. Afternoon Tea at Belmond Mount Nelson
If you fancy an afternoon tea while visiting Cape Town, there really is nowhere that compares to the Belmond Mount Nelson hotel. This property reminds me a lot of the Beverly Hills Hotel in Los Angeles. Firstly, it is pink (of course!) Secondly, it caters to a lot of affluent guests from across the world. And thirdly, the interiors are just stunning!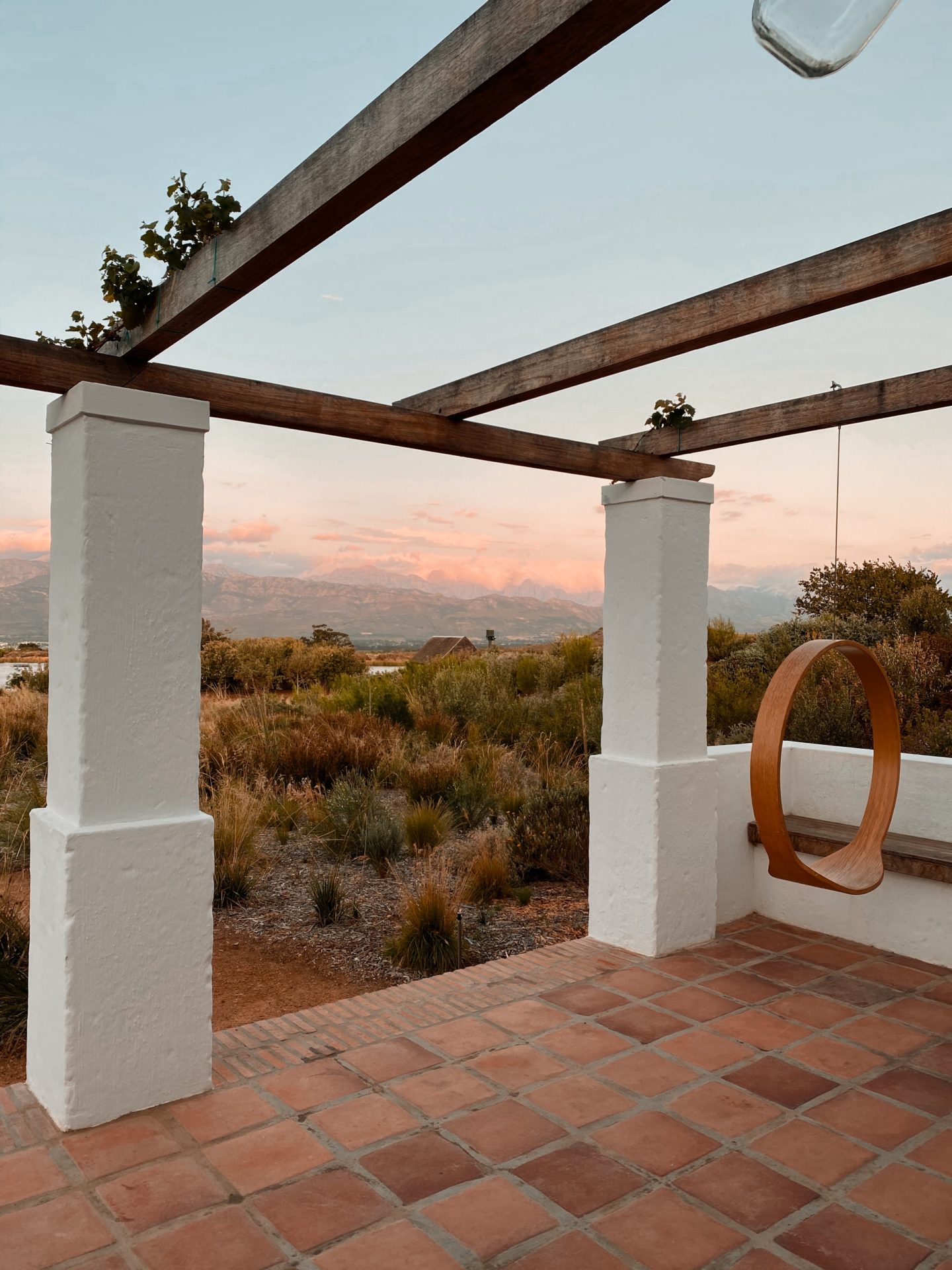 18. Stay the Night at Babylonstoren
Fancy another getaway? Look no further than Babylonstoren in the Cape Winelands. This is by far the most beautiful farm property in South Africa and the Fynbos cottages are the ultimate luxury. If a stay is out of your budget, consider making a road trip for a visit to Babel, the property's restaurant. You can also walk around the gardens (be sure to stop at the conservatory – it is magical!)
Read more: Checking In to Babylonstoren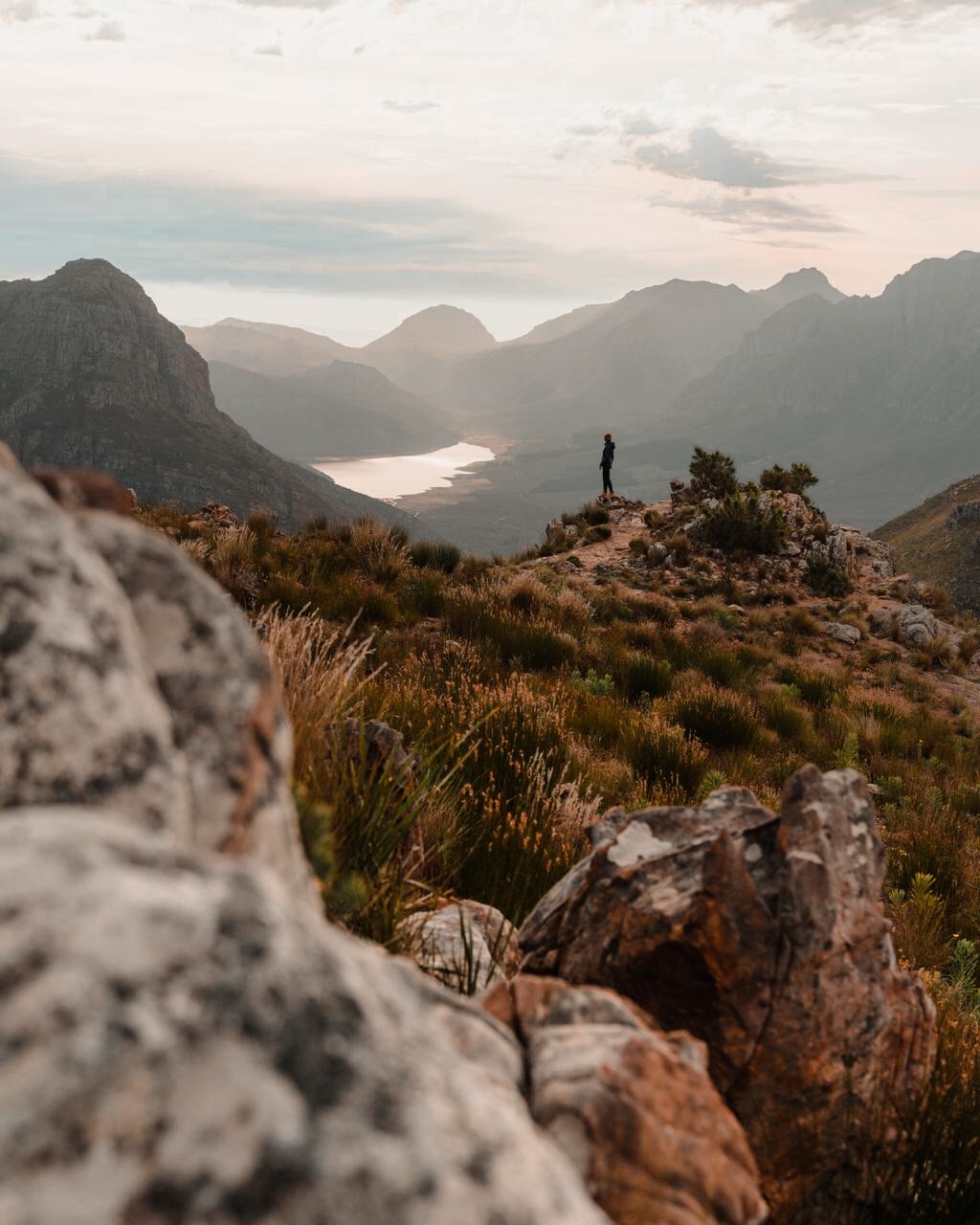 19. Go Hiking in the Nearby Franschhoek Mountains
If Cape Town's many hikes aren't what you are looking for (or maybe you've ticked them all off), then consider making a day trip out to the Frankschhoek mountains. Here you will find some incredible hikes, especially if you fancy a multi-day trek with camping.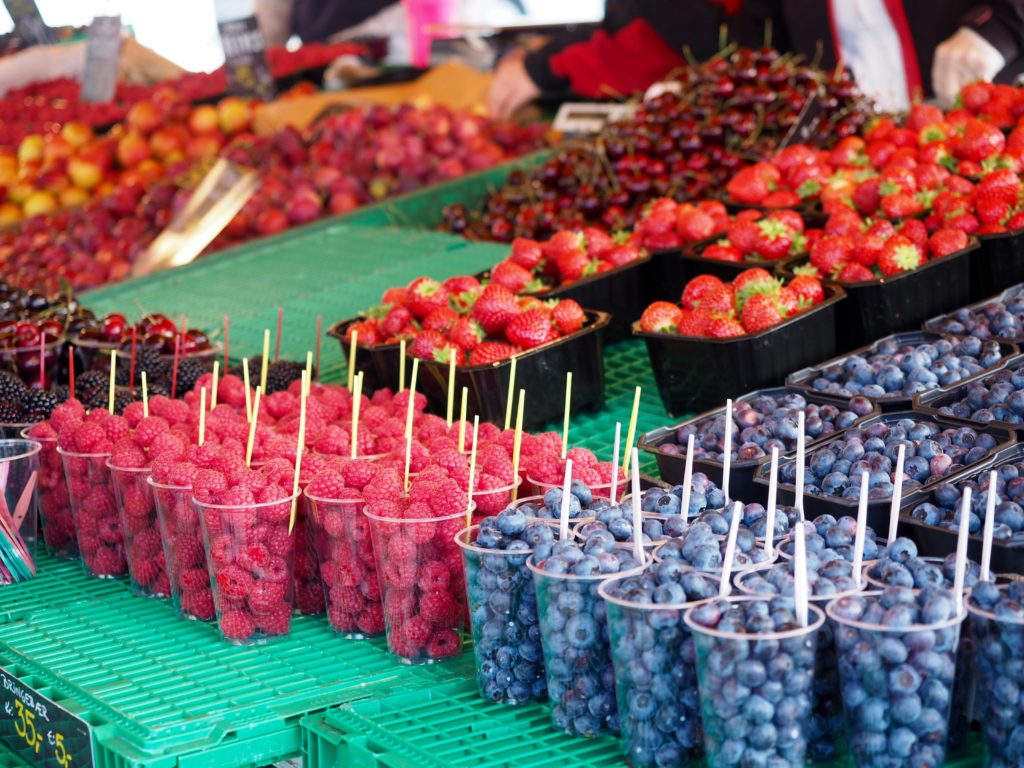 20. Visit Oranjezicht Market
Finally, one of my favourite places in all of the city. That is of course the Oranjezicht farmer's market! Open on Saturdays and Sundays, this is a great opportunity to sample some of Cape Town's fabulous food and drinks. Be sure to arrive early if you plan to enjoy breakfast at the market as it gets really busy with both locals and visitors alike.
Read more: A local's guide to Cape Town