I dunno about you guys but for me, there's something exciting about a new year of adventures… the endless possibilities of where I might end up, who I'll meet along the way and what will come of another year globetrotting. Because I'm absolutely certain I am European in another lifetime (aside from eating dinner after 8:00 pm – ever), I've put together a comprehensive list of 20 places that will absolutely take your breath away Europe. These are the "bucket list" cities and towns, the "once in a lifetime" experiences and for sure, they're all honeymoon approved. So here they are… the most breathtaking places to visit in Europe!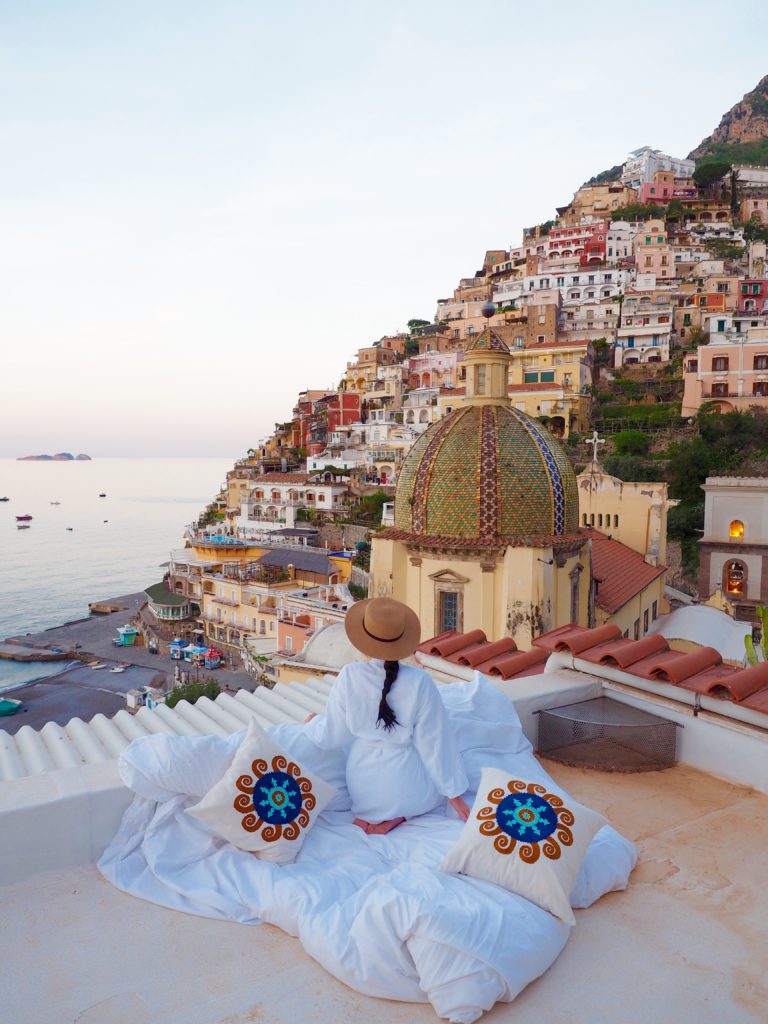 The Best Places in Europe
1. Positano, Italy
We'll start with an obvious choice and a place I have been harping on about since the first time I laid eyes on it; Positano, a coastal town on the idyllic Amalfi Coast in Italy. Positano is nestled in the cliffside of the jaw-dropping Amalfi coast, far enough away that you'll find it an effort to reach but close enough to make the area a whole trip in itself. Surrounding Positano you have the Isle of Capri, nearby Sorrento (which I'd also highly recommend), Ravello and Amalfi itself. Each of these towns deserve a couple of days attention, but suffice it to say Positano is the one that will take your heart hook, line and sinker.
Read more: Where to Honeymoon in Italy
Read more: The Amalfi Coast Map & Towns to Visit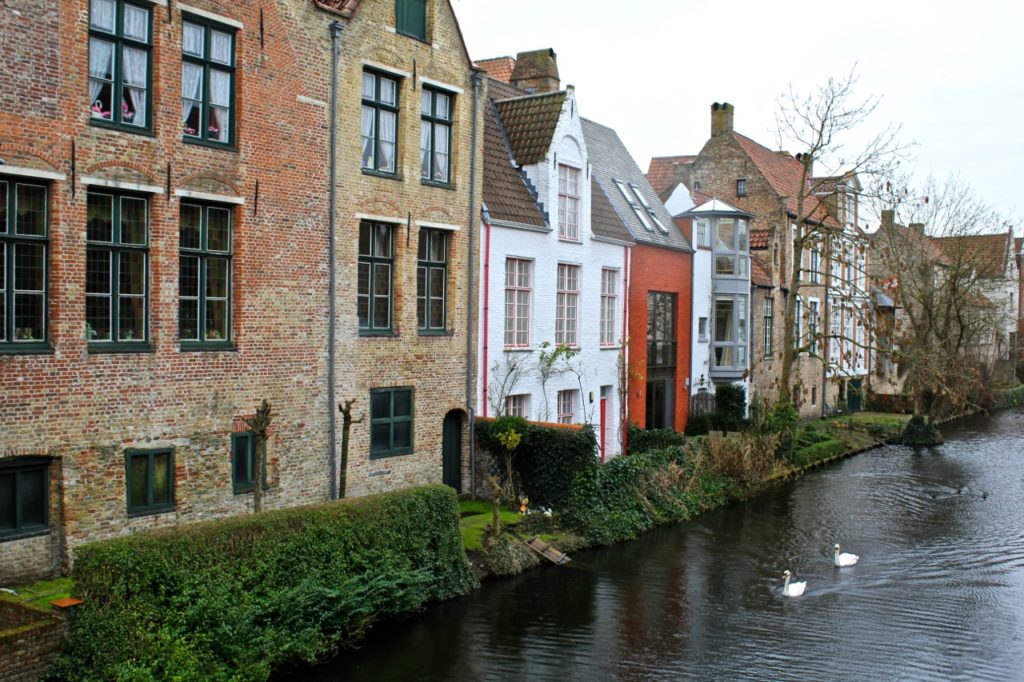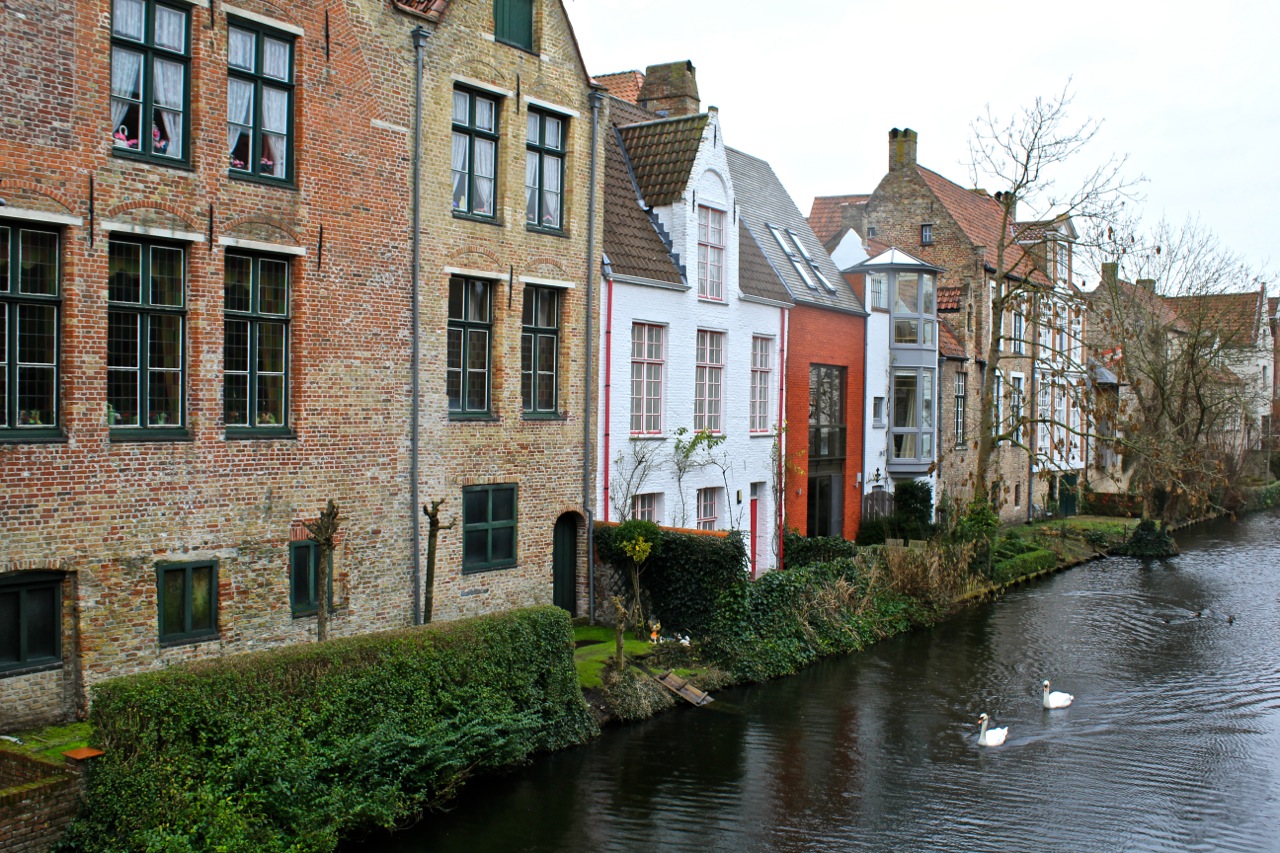 2. Bruges, Belgium
Its no secret that I adore Belgium and still believe it is one of the most underrated, overlooked countries to visit in Western Europe. Before travelling to Belgium for the first time I was warned it would be "boring", "expensive" and "not worth my while". Wrong, wrong, wrong again. Belgium is full of quaint little charming cities/towns and that is most evident in the city of Bruges.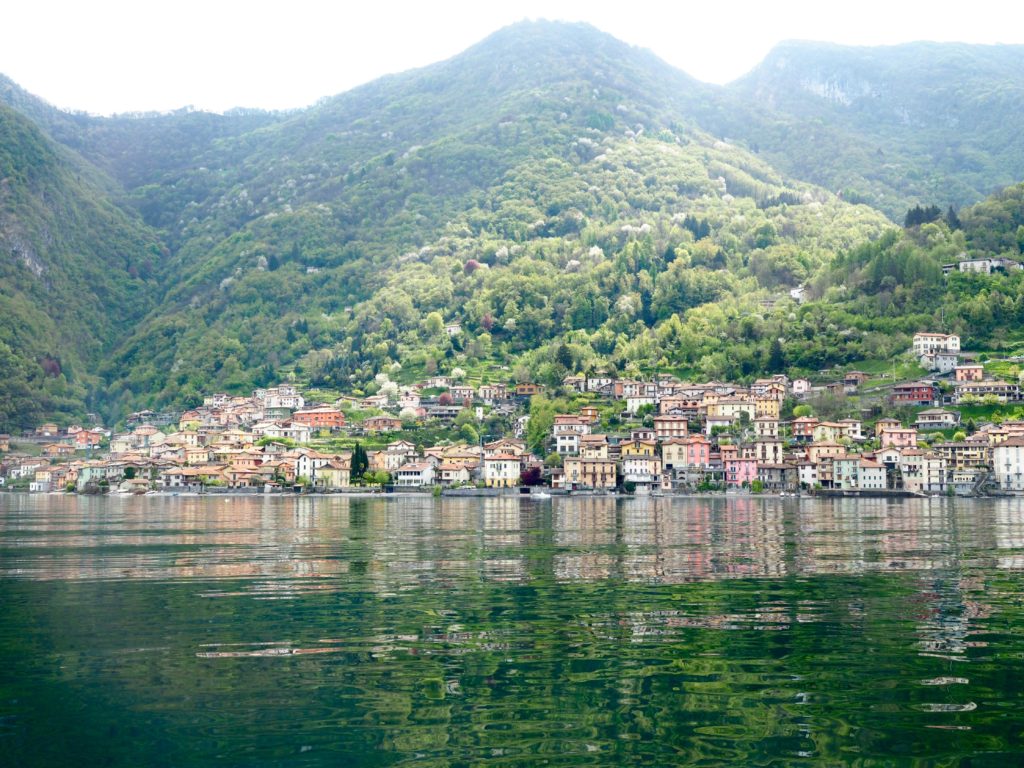 3. Lake Como, Italy
If it is good enough for Clooney, it has sure got my interest. Lake Como in the Northern lakes region of Italy feels like a world away from reality. Small towns, ferry transport, impressive villas and incredible regional cuisine are just the beginning. If ever you feel like you just want to "get away from it all", here is your opportunity to pass the days lakeside, surrounded by colourful blooms and even more colourful locals.
Read more: 10 Lakes in Europe you Must Visit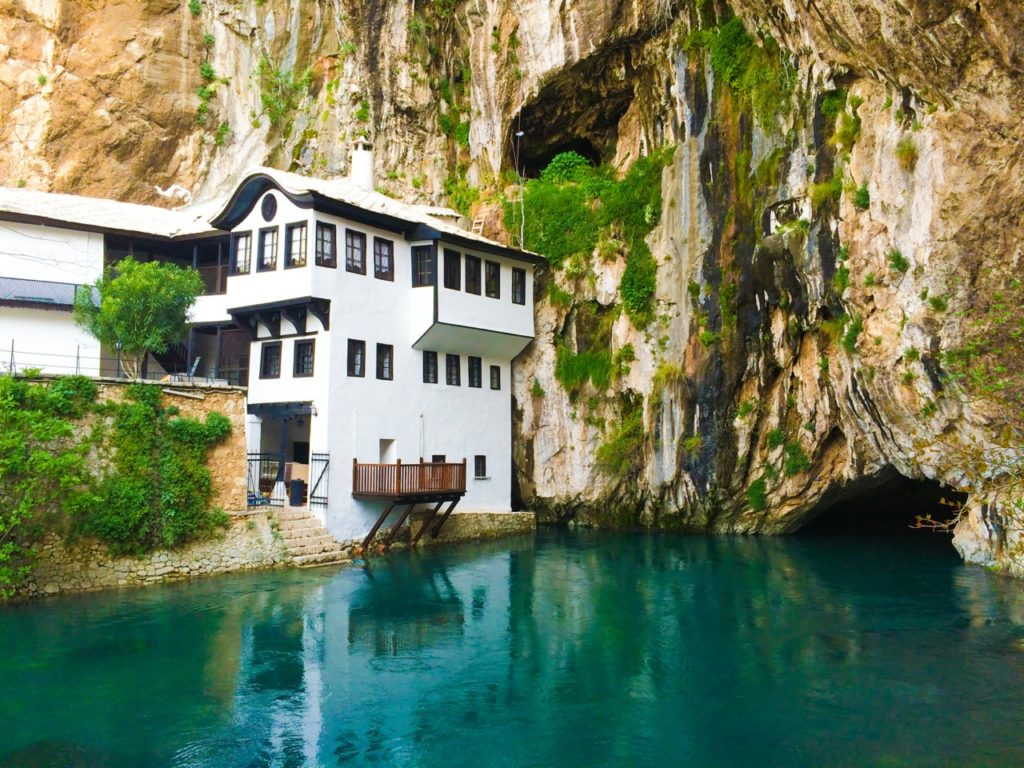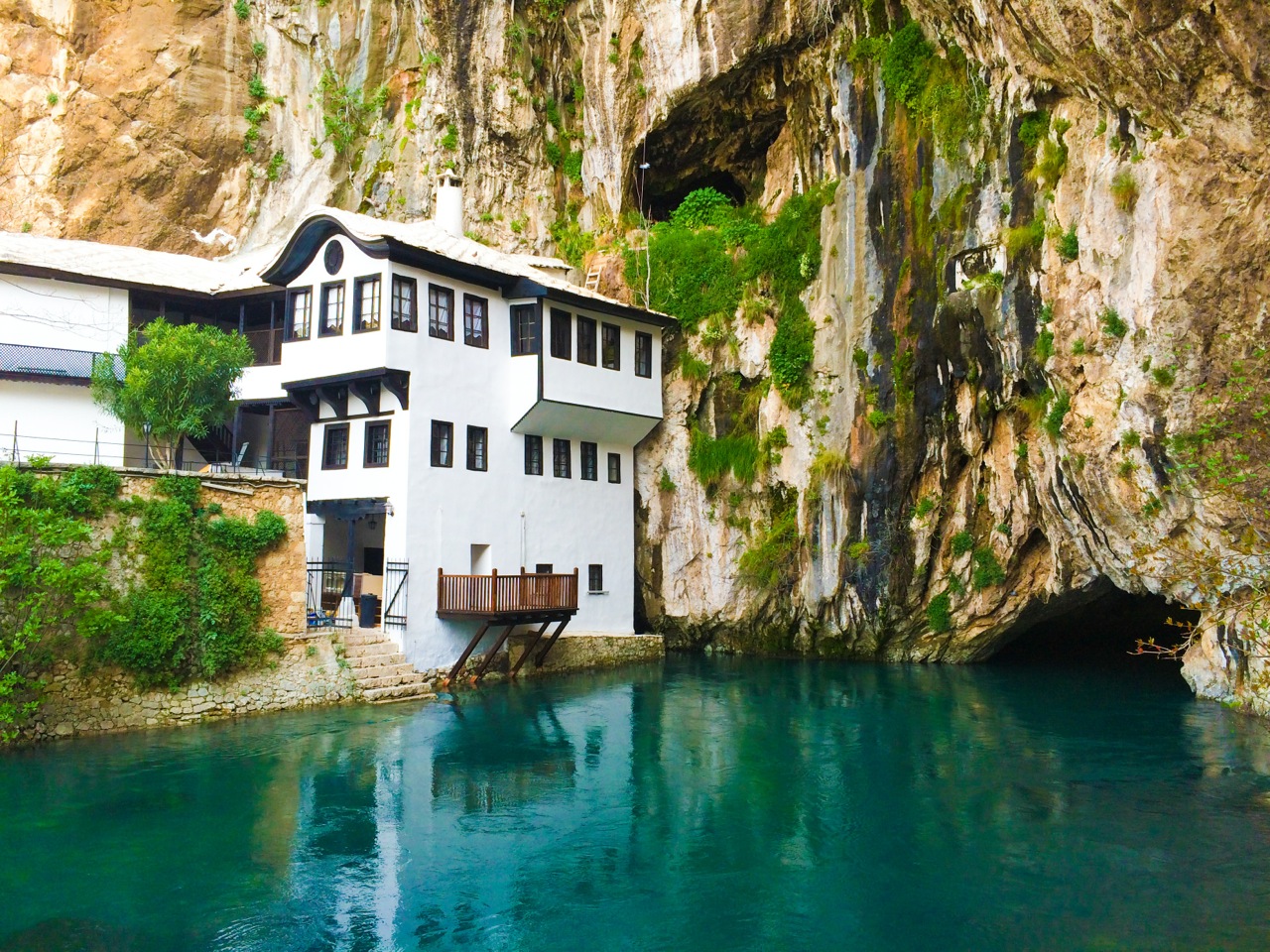 4. Bosnia & Herzegovina
As a whole the country of Bosnia & Herzegovina is often overlooked. While many travellers pass by to visit Mostar on a day trip from nearby Dubrovnik (in Croatia), I can say with absolute certainty that this country deserves much more than a day trip. A few years ago I spent a week with a local family in Blagaj, a small town outside of Mostar. Sure, it was Mostar that first caught my attention but after road tripping around the small country in the Balkan Peninsula, I realised that the beauty lie far beyond the scenery. The hospitality, food, culture and overload of friendship is what made this country so worth visiting. Do yourself a favour and stay a while.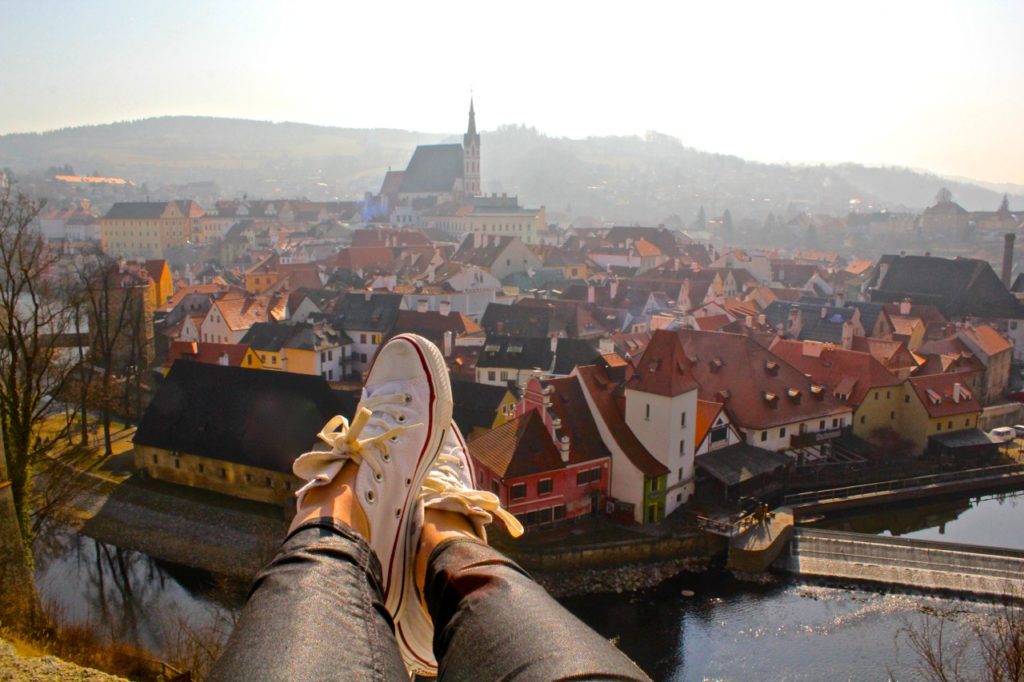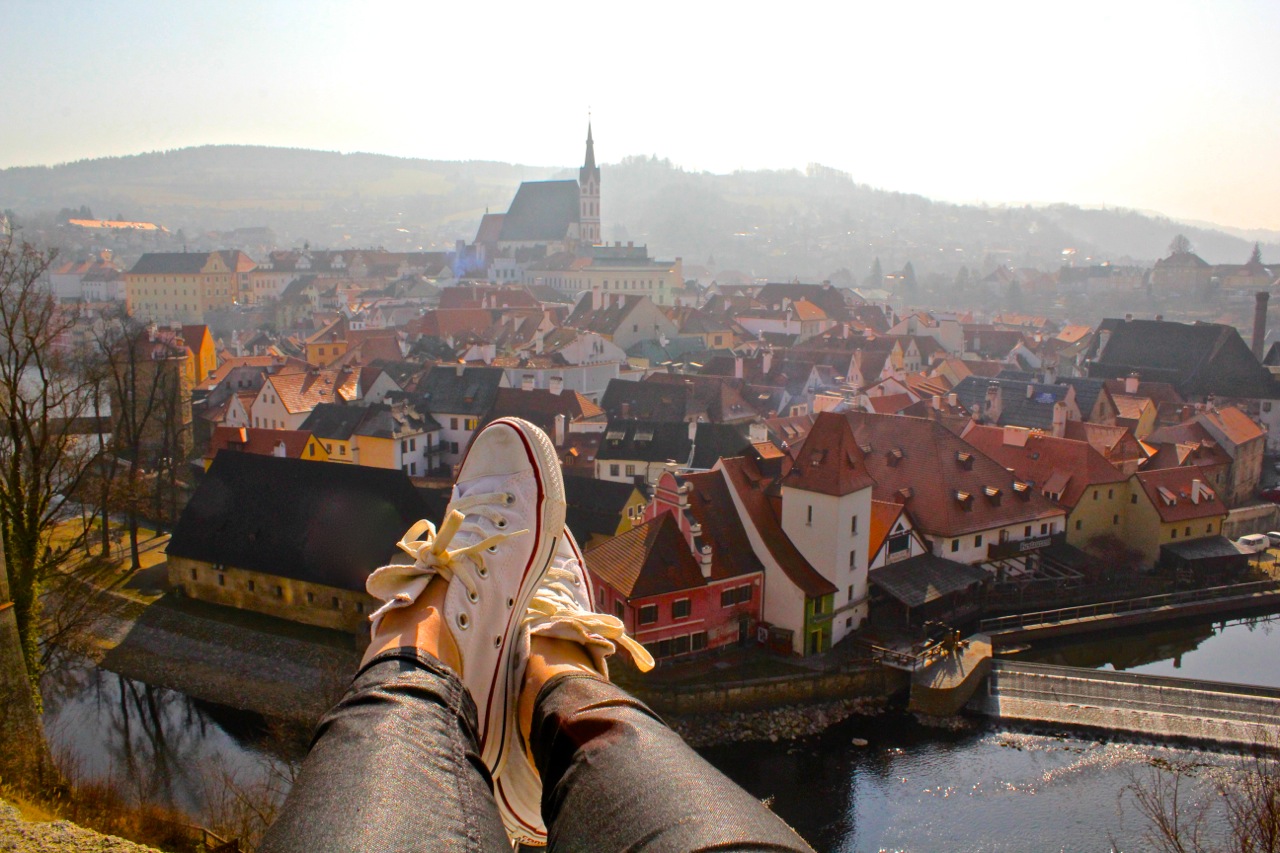 5. Cesky Krumlov, Czech Republic
Cesky Krumlov takes centre stage as the Czech Republic's most charming town and certainly one of Europe's all-time most loved small town destinations. In the summer time this little town, a short bus ride from Prague, is bursting with travellers from all corners of the globe. However the story is much different in winter when the crowds are long gone, snow often lands on the town and creates a magical winter getaway. Regardless of the season, this town is so charming that it will without a doubt take your breath away.
Read more: The 20 Most Charming Places you Must Visit in Europe!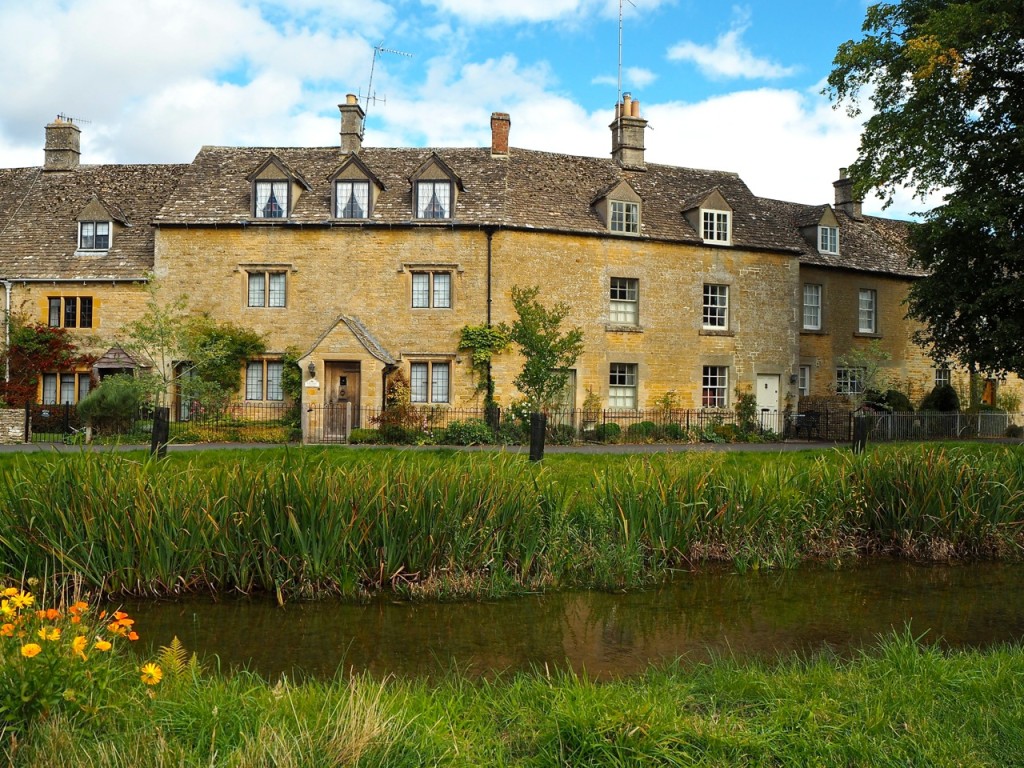 6. The Cotswolds, England
The Cotswolds were on my bucket list for so long that when I actually got there, I felt like I knew the places already. The area itself is in rural England and named after the collection of small towns and estates, built mostly with distinctive local yellow limestone. The area is best enjoyed over a week of road-tripping from town to town through the summer, so be sure to plan on staying a while!
Read more: Visiting the Cotswolds, England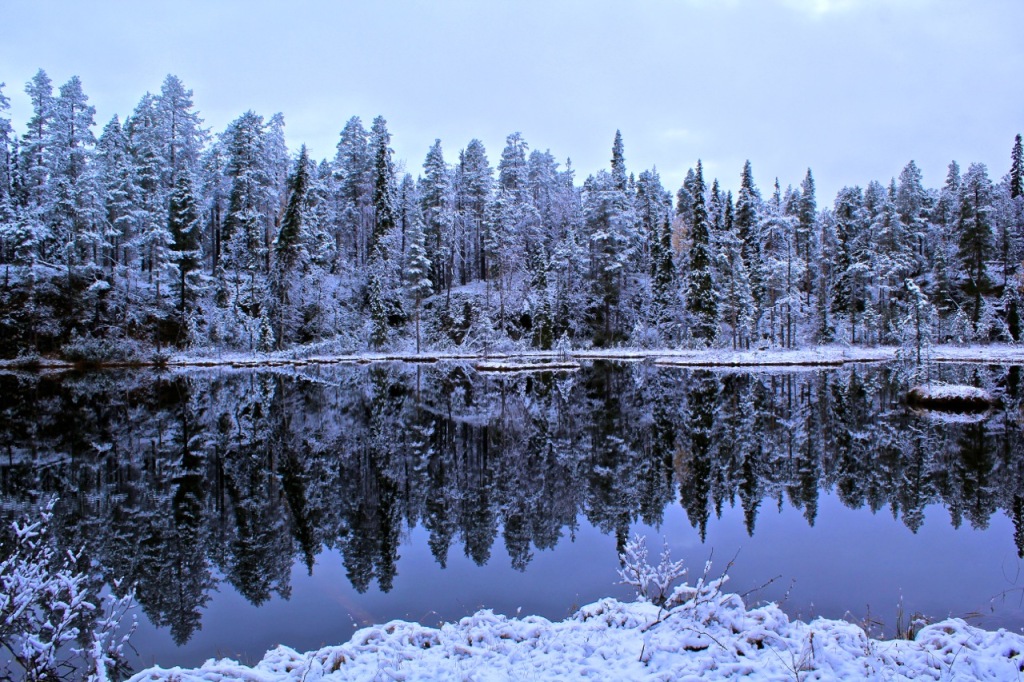 7. Oulanka National Park, Finland
Years ago I had the pleasure of visiting Finland, which had long been on my radar thanks to inspiration from the Chronicles of Narnia and my undying desire to find a place so magical in real life. I found just that in Oulanka National Park in the early winter, covered in a layer of snow and slippery ice (I learnt the hard way!) If you are more of an outdoors traveller and looking to go off the grid, Lapland is the perfect setting to do so and a great introduction to typical Finnish culture when you begin to venture more North.
Read more: These photos prove Finland should be your next travel destination!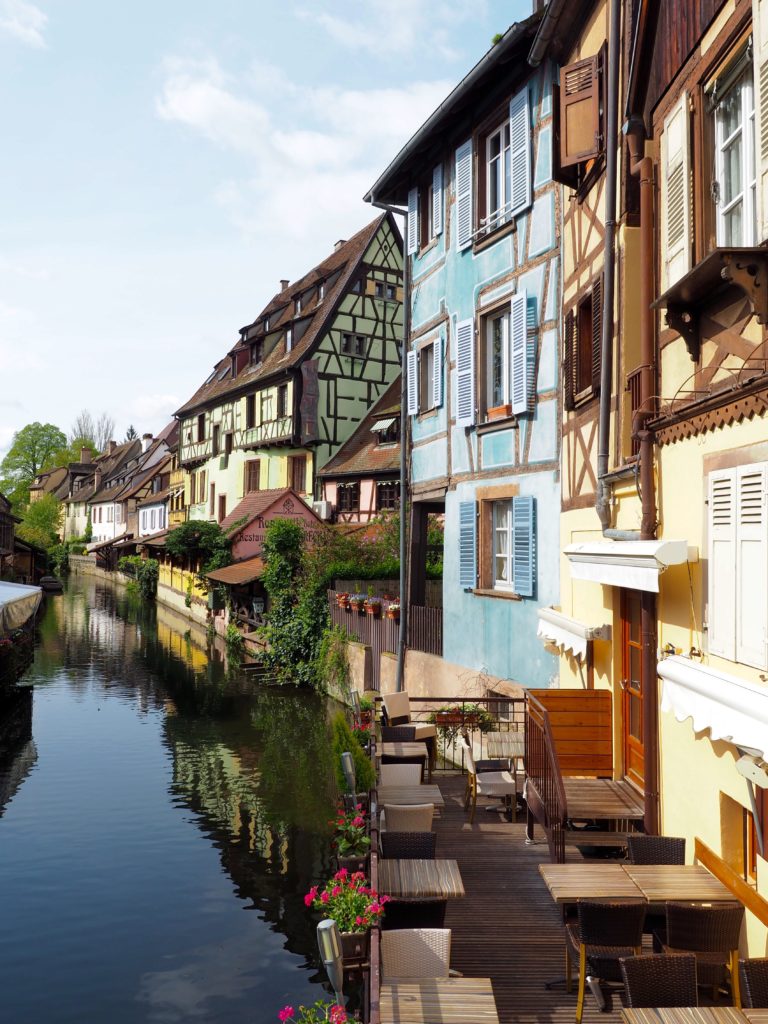 8. Colmar, France
When you think of picture-perfect towns in Europe, Colmar is often one of the first to come to mind. Located on the Eastern border of France to Germany, Colmar has a unique blend of Franco-German architecture, culture and culinary delights. Whilst here be sure to hire a bike and hit the open road – you will find you have endless vineyards and bike trails at your disposal.
Read more: 14 Fairy tale Towns in Europe you Must Visit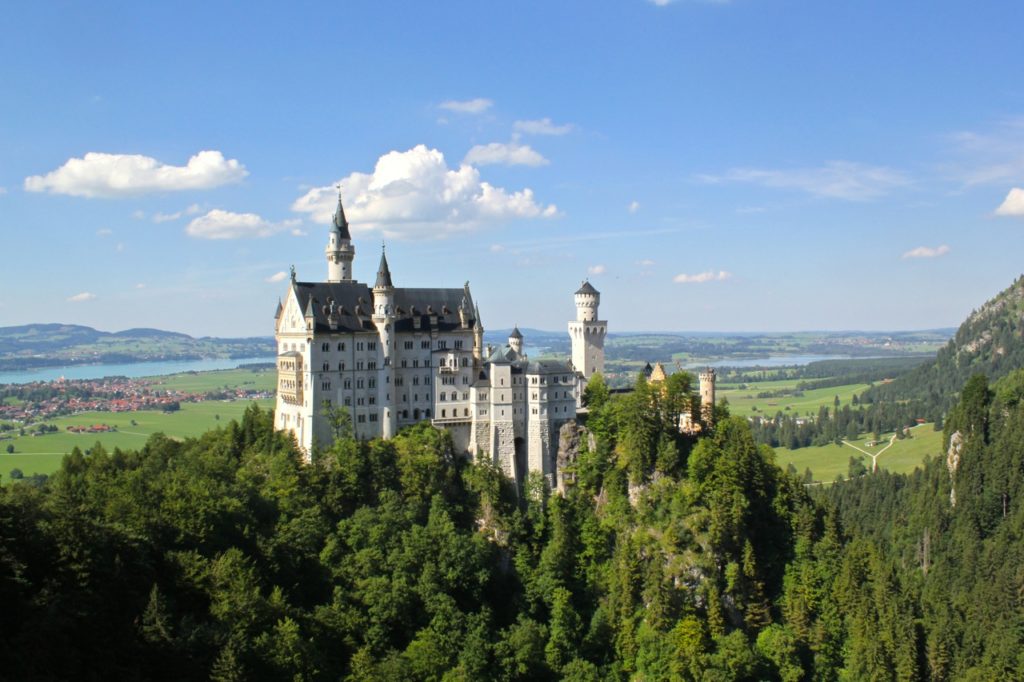 9. Neuschwanstein Castle, Germany
As far as fairytales go, visiting the one and only "Disney castle" in real life is about as fantastically pinch-yourself as moments come. Europe is full of beautifully restored castles and many of those can be found in Germany. Check out these fairytale castles to visit in Germany if you're looking to tick a handful off your bucket list!
Read more: The Best Castles to Visit in Europe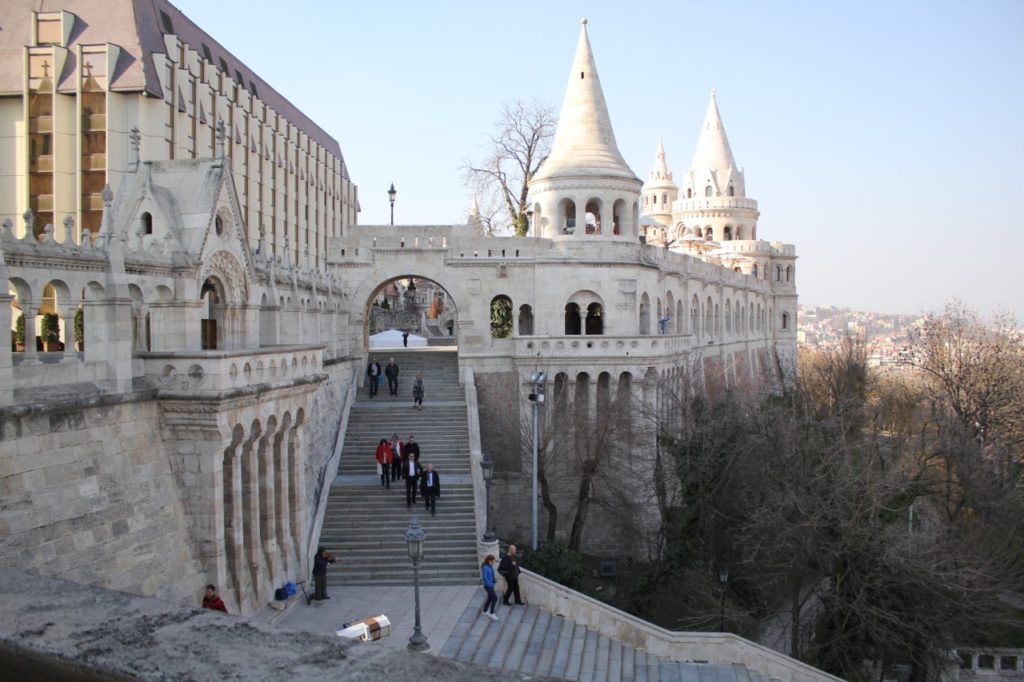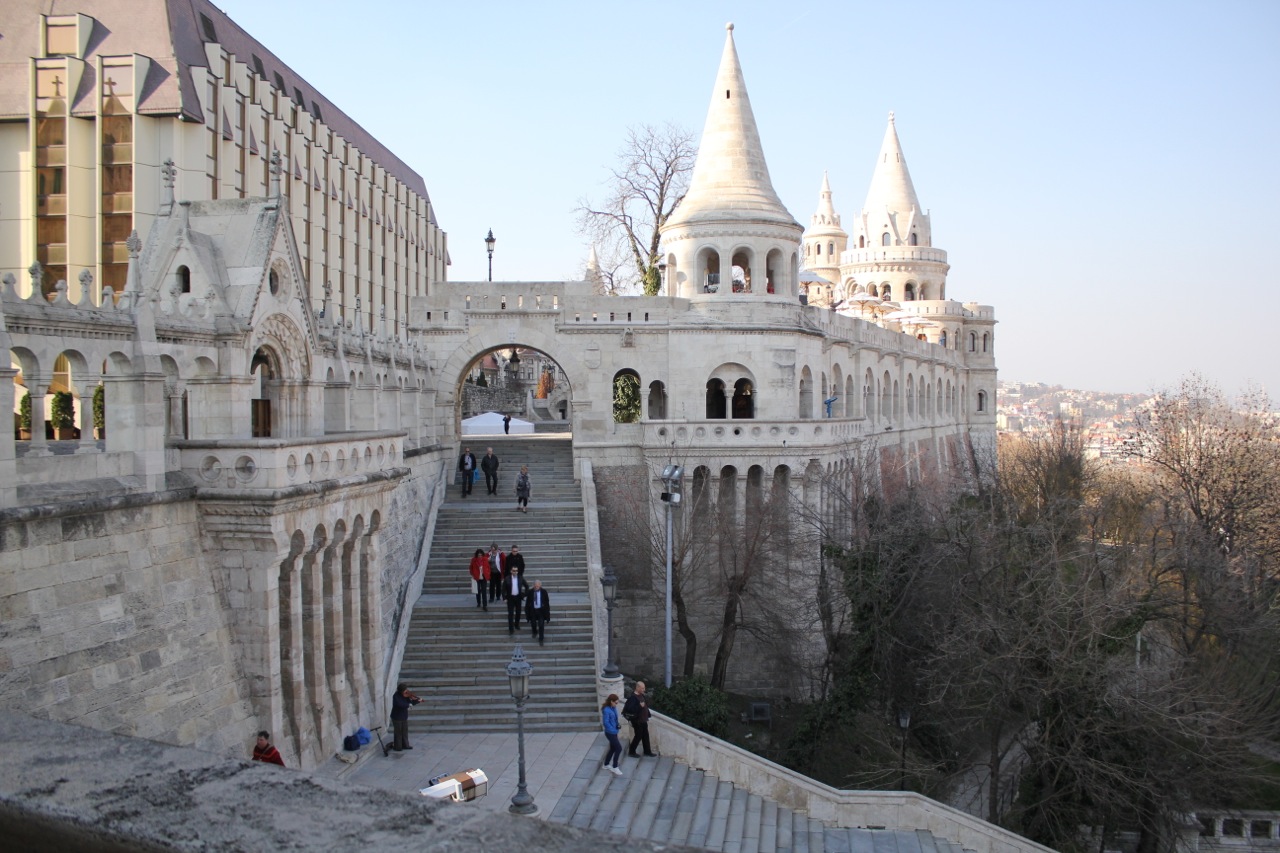 10. Budapest, Hungary
Budapest is by far one of my all time favourite cities in Europe and has been for the past five years of periodical visits. Although relatively "discovered" nowadays (thanks to a huge influx of expats and tourism boost), I still think Budapest is somewhat underrated. This city has it all – a fascinating history, incredible architecture to rival the likes of Paris, beautiful stately interiors and some of the friendliest locals you will find in a capital city. Believe me when I say this city will steal your heart.
Read more: 20 Places you Must Visit in Budapest
Read more: The Central Europe Trifecta: Visiting Prague, Vienna & Budapest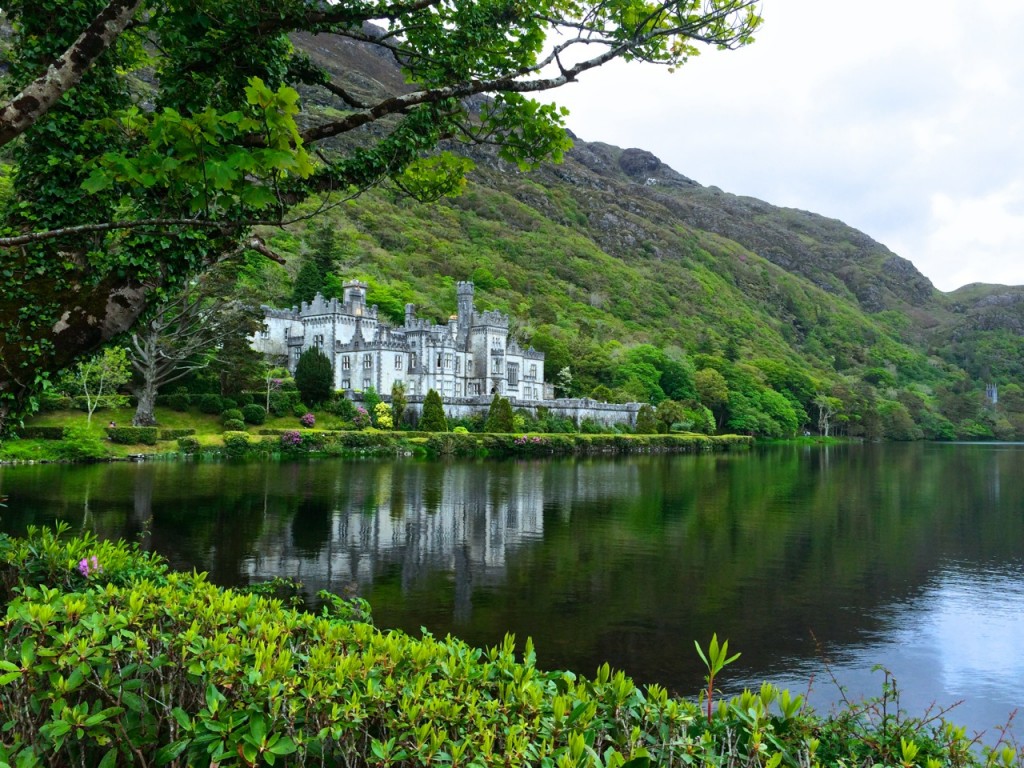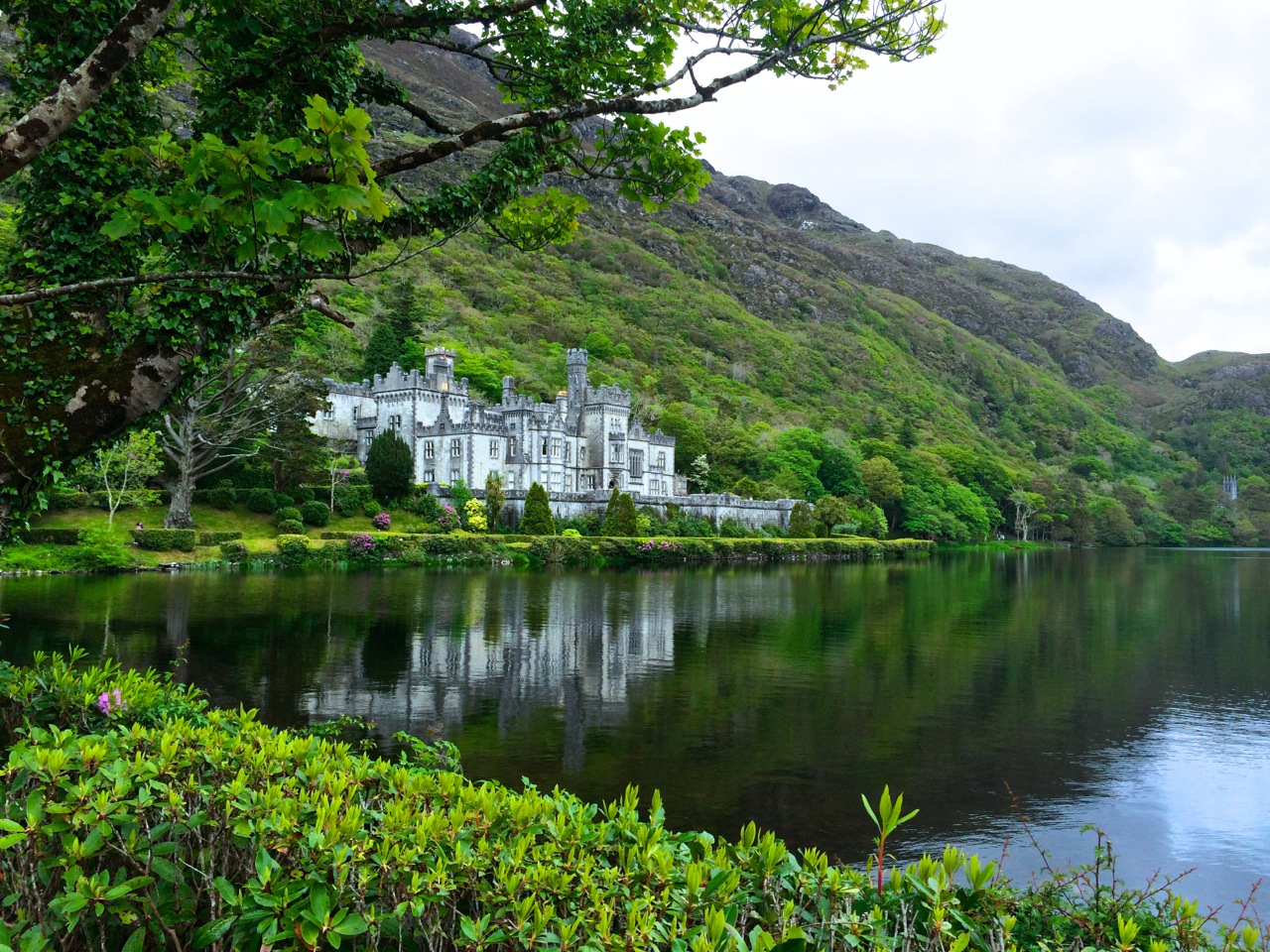 11. Road Trip in Ireland
Starting from Dublin, I made my way to the West Coast of Ireland by rental car on my first ever visit to the country and have not stopped singing its' praises ever since. Ireland is everything you imagined it would be – green, rainy, full of charming locals (who, yes, love the pub!) and so much more. One of the best things I have ever done is take a solo road trip through Ireland and suffice it to say it was one of the most jaw-dropping places I have seen in Europe, particularly when reaching the wild, rugged West Coast.
Read more: 8 Places you Must Visit in Ireland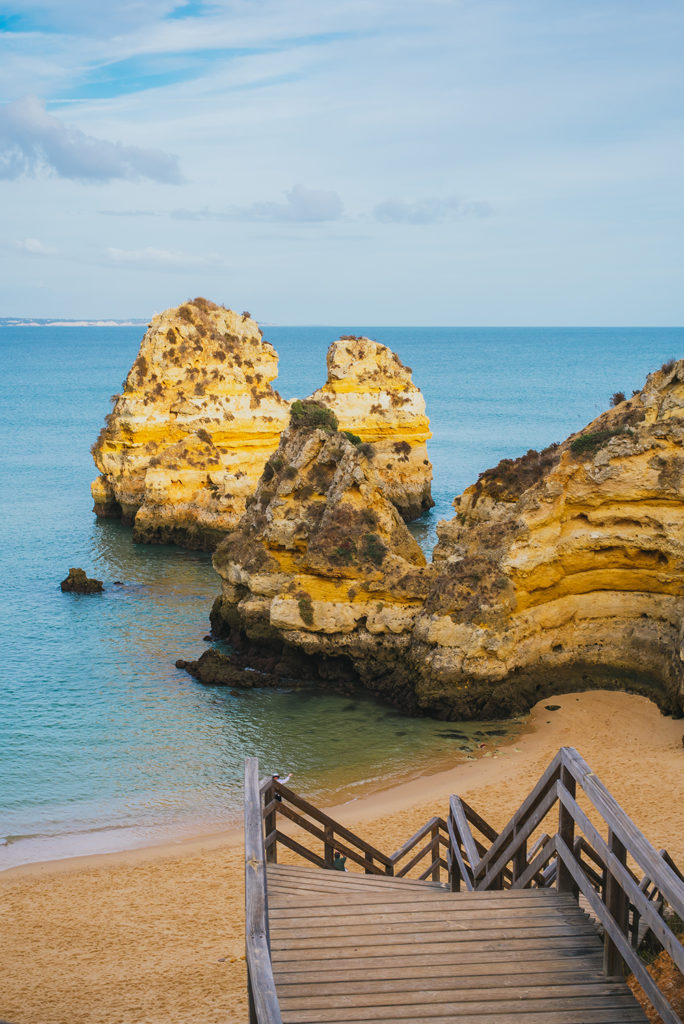 12. The Algarve, Portugal
I don't think I ever made it a secret that Portugal's Algarve is one of my favourite "vacation" destinations in Europe. Somehow the South of Portugal has kept all of its charm in the past couple of decades of globalization and despite being a hot spot for tourists, it still has a strong influx of Portuguese holidaymakers that make it feel like a more authentic coastal getaway (as opposed to say, the likes of Ibiza?) So if you find yourself looking for a summer vacay in Europe I would highly recommend Portugal and its prize possession: The Algarve.
Read more: 8 Places you Must Visit in Portugal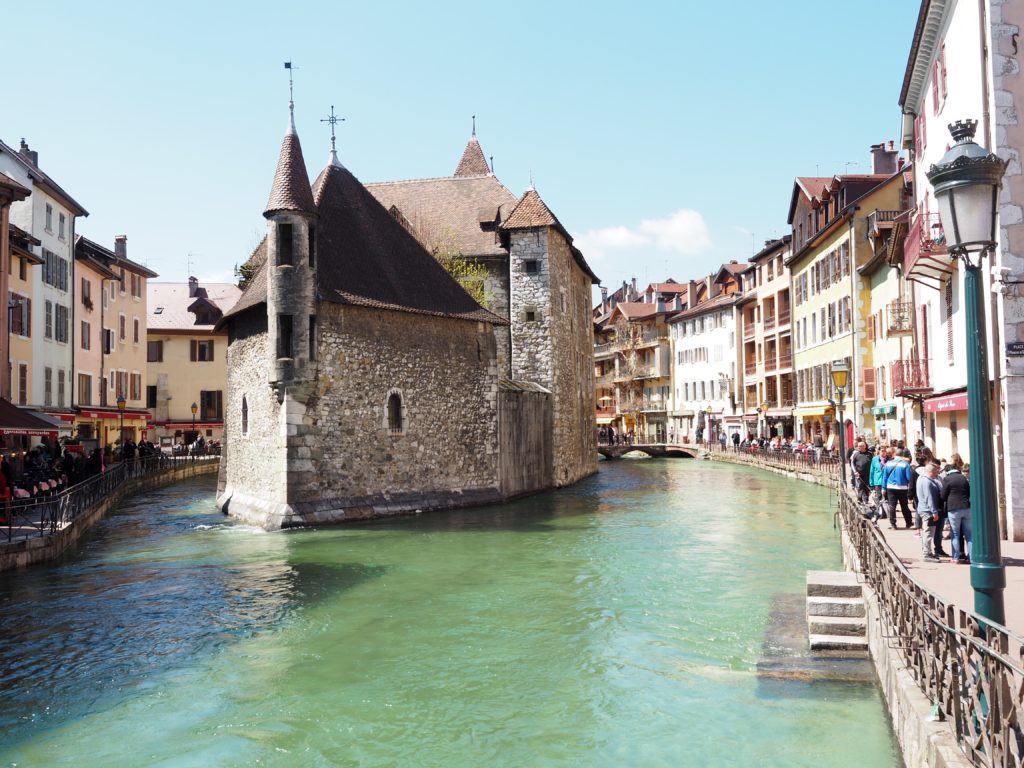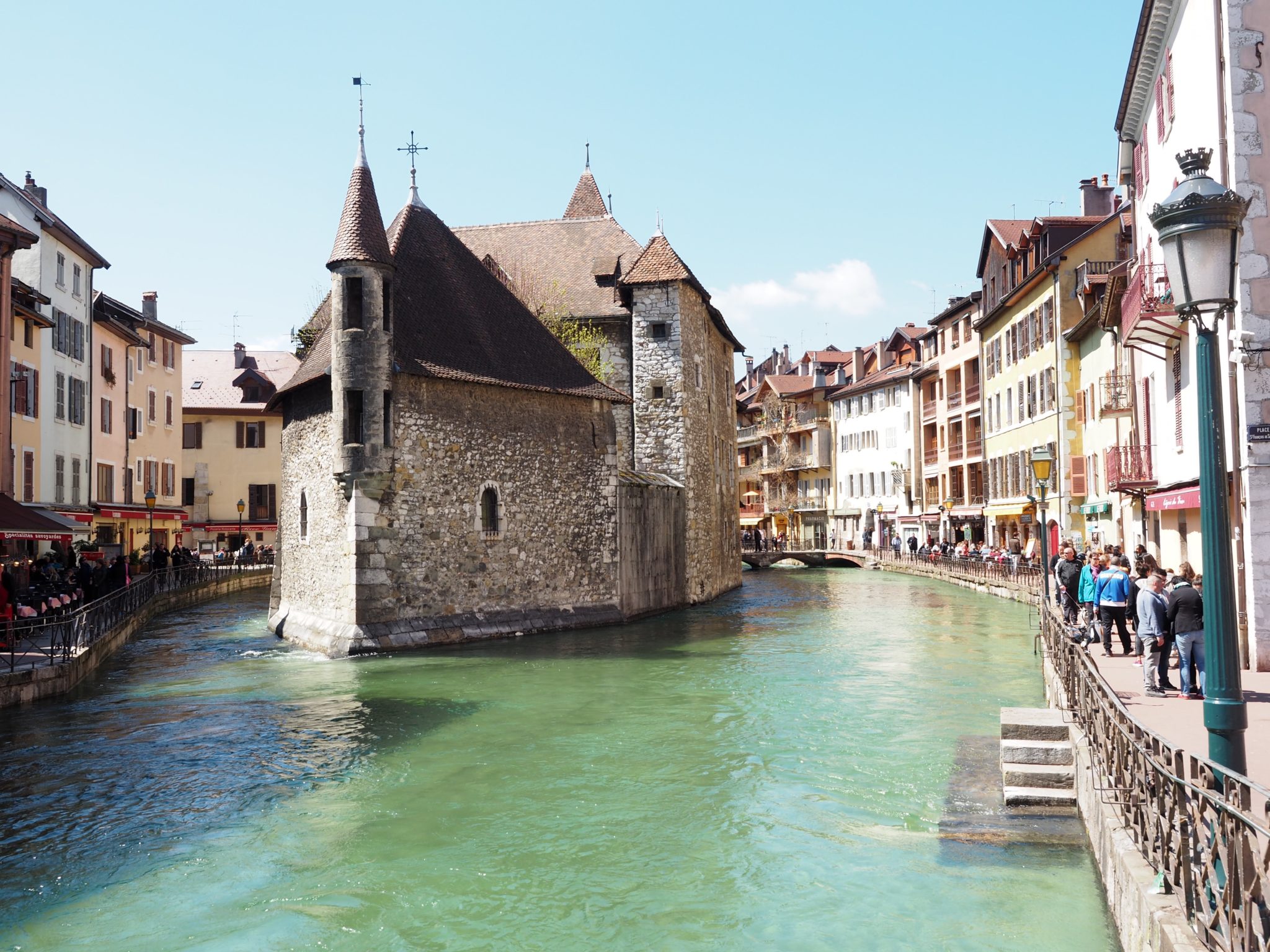 13. Annecy, France
After visiting Annecy with my boyfriend last year we both became convinced that there is perhaps no other city or town in Europe quite as charming, picturesque and absolutely breath-taking. This city is full of charm at every turn and to put the icing on the cake, is surrounded by water and water activities every which way you look (hello peddle boating!)
Read more: 14 Fairy tale towns in Europe you Must Visit
14. Brasov, Romania
If you're a sucker (like me) for the "off-the-beaten-path" description of a place, you will fall head over heels for this small city at the centre of Transylvania, Romania. The town of Brasov is one of my must-visit places in Romania thanks to its proximity to the charming towns and castles nearby, all giving first-timers to Romania an insight into just how beautiful this country is.
Read more: Visiting Dracula's Castle in Transylvania
15. Scottish Highlands
There's one trip I would love to live over and over again and that's my short time in the Scottish Highlands. For some reason (unbeknownst to me), I am obsessed with the culture of Scotland. The traditions, intriguing food and endless history immediately had me wrapped up in a time warp. Plus, you can ride on the Hogwarts Express. YES, you read correct. The real Hogwarts Express.
Read more: 10 Places you Must Visit in Scotland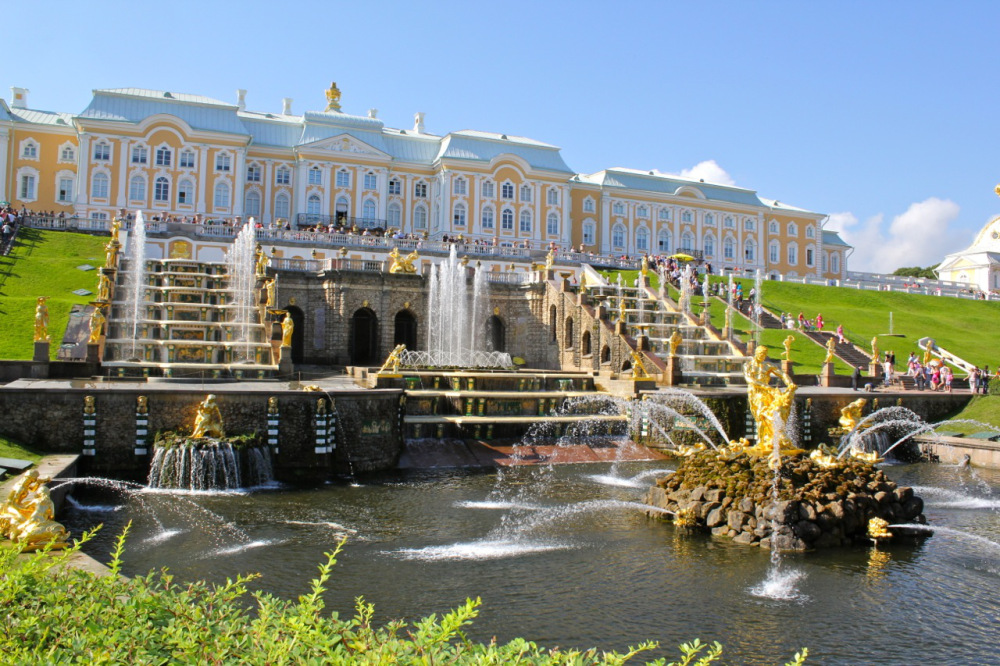 16. St Petersburg, Russia
Everyone knows I'm obsessed with St Petersburg (or at least, everyone who has been reading World of Wanderlust for any decent amount of time). Following my obsession with Russian History, I booked a trip to Russia to see everything I studied first hand. I've got to say The Hermitage Museum is hands down the most impressive building I have ever stepped foot it, let alone the myriad of collections that line the endless hallways (you could spend weeks in that place and still not see it all). Peterhof was another highlight, particularly in the summertime as the weather allows for a walk through Peter the Great's mischievous gardens (with "trick" fountains – what a cool guy). If ever there were a city that deserves more recognition as a "must visit" city in Europe, this is it. St Petersburg is up there with Paris and London for me, as one of the all time greats (and Peter would be oh so agreeable).
Read more: St Petersburg Bucket list
Read more: Moscow Bucket list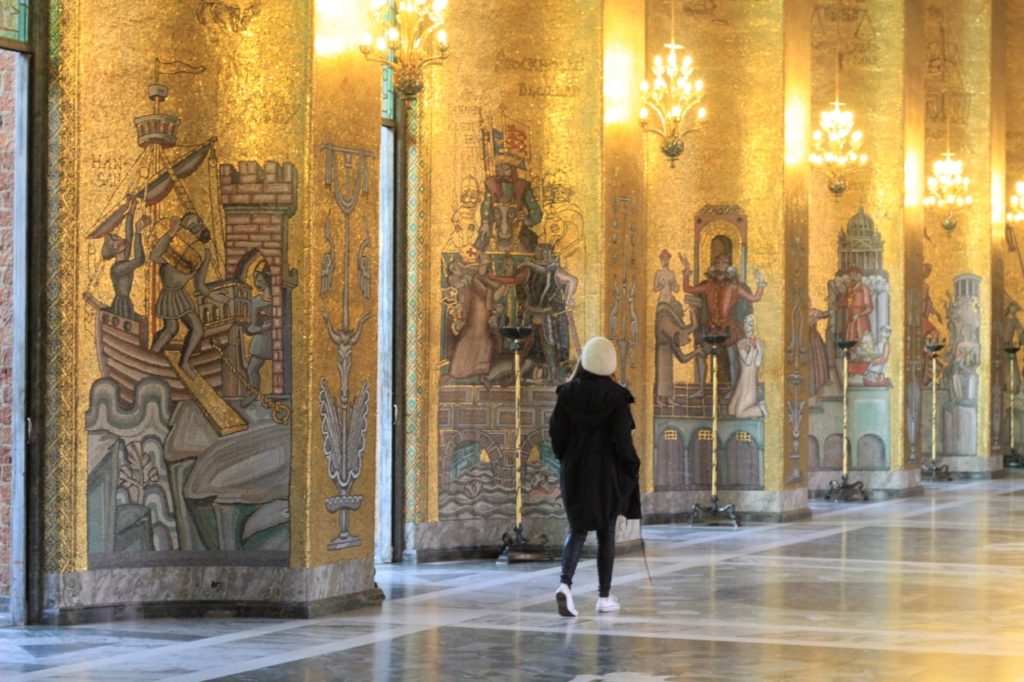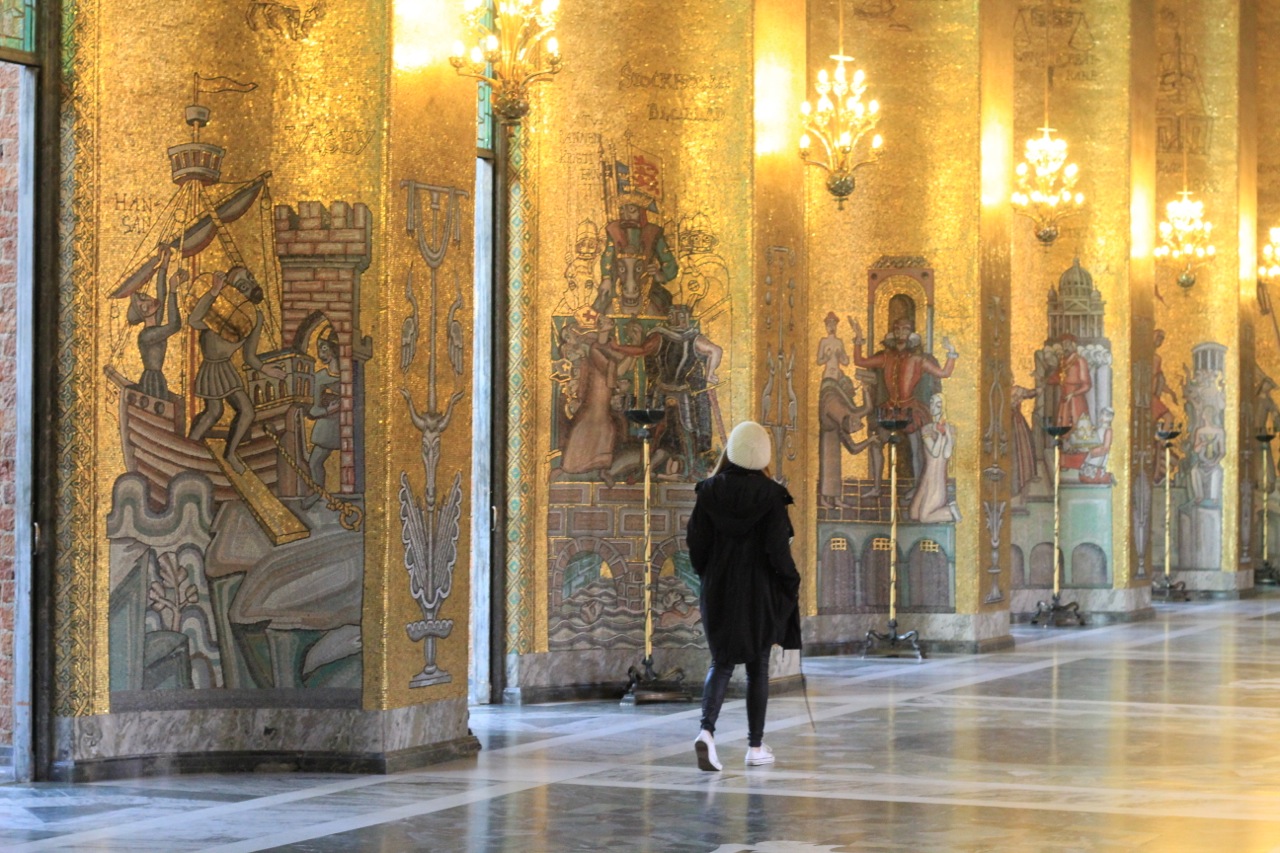 17. Stockholm, Sweden
I never thought that I would visit Stockholm after hearing from friends about how expensive it is to visit. "Beautiful, but expensive" they would all say in a similar fashion. Then one day when my mum booked a trip to visit me whilst I was living in Berlin, I decided to take her to this very city (splitting the costs) and because ABBA are her all-time life obssession. This city surprised me with its old world charm and yes, the expense was still a rude shock (!!) But all in all I would never take those few days back for anything – this city is a true gem of Scandinavia.
Read more: Top 10 Things to do in Stockholm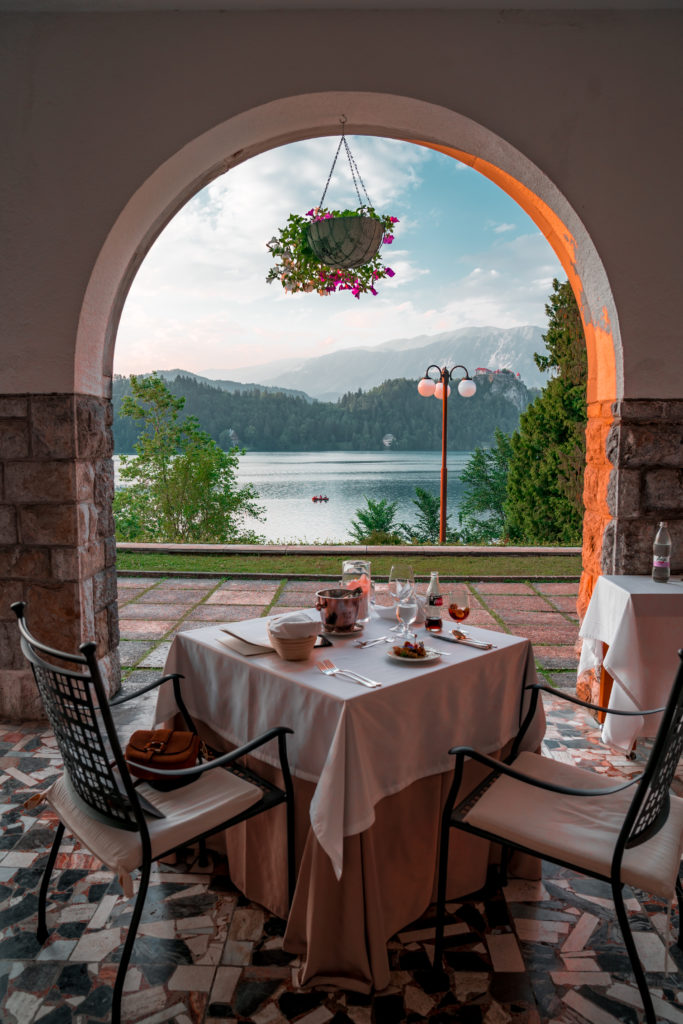 18. Lake Bled, Slovenia
I read about Lake Bled for years before ever thinking I would visit. It has often been described as the most romantic lake in Europe and to that I would have to agree – picturesque, quiet, serene. If you find yourself travelling with a loved one through central Europe, Lake Bled is a must visit.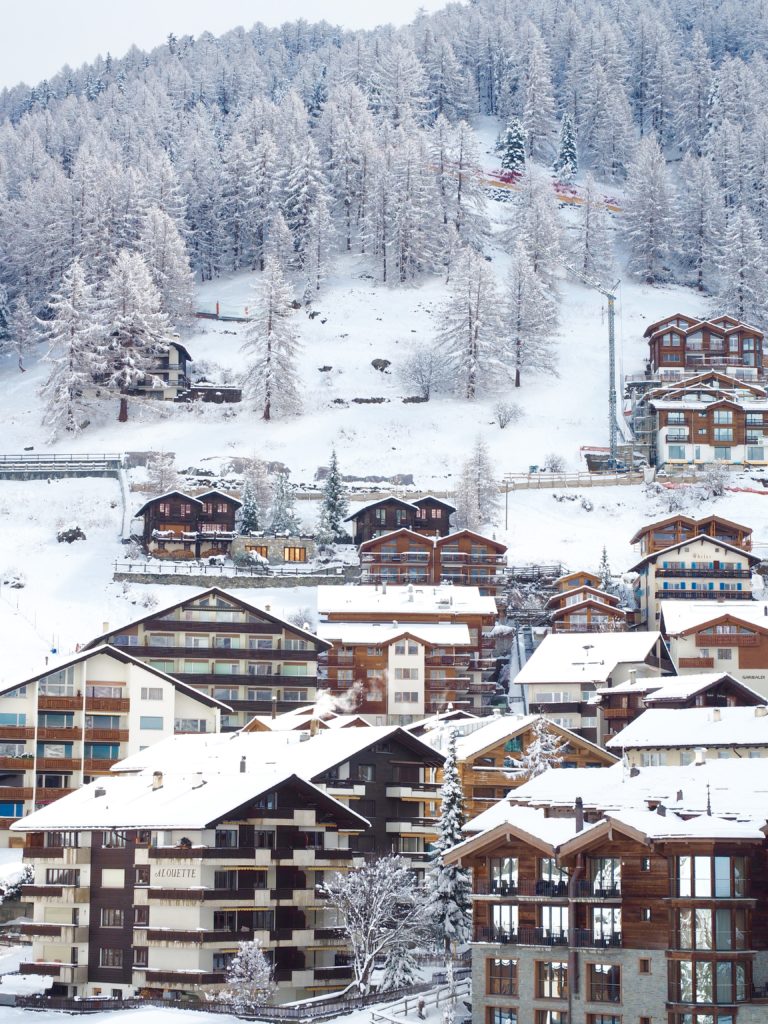 19. Skiing in Zermatt, Switzerland
Being a beginner skiier at best, I never imaged I would find myself on the slopes of Zermatt – known to be one of Europe's most impressive ski slopes that crosses from the Swiss Alps in to the Italian Alps. Yup, its that big! But when I did make my way to Zermatt last year with my boyfriend, I was determined to give it a crack and improve my skills (or lack thereof), simultaneously exploring some of the most beautiful surrounds in Switzerland. This trip quite literally took my breath away (as in I ran out of breath, fell over more times than I could count and very nearly camped the night on the mountain to avoid any more bruises) and I would say for any skiiers or ski enthusiasts, this is a must visit location.
Read more: The 10 Best Cities & Towns in Switzerland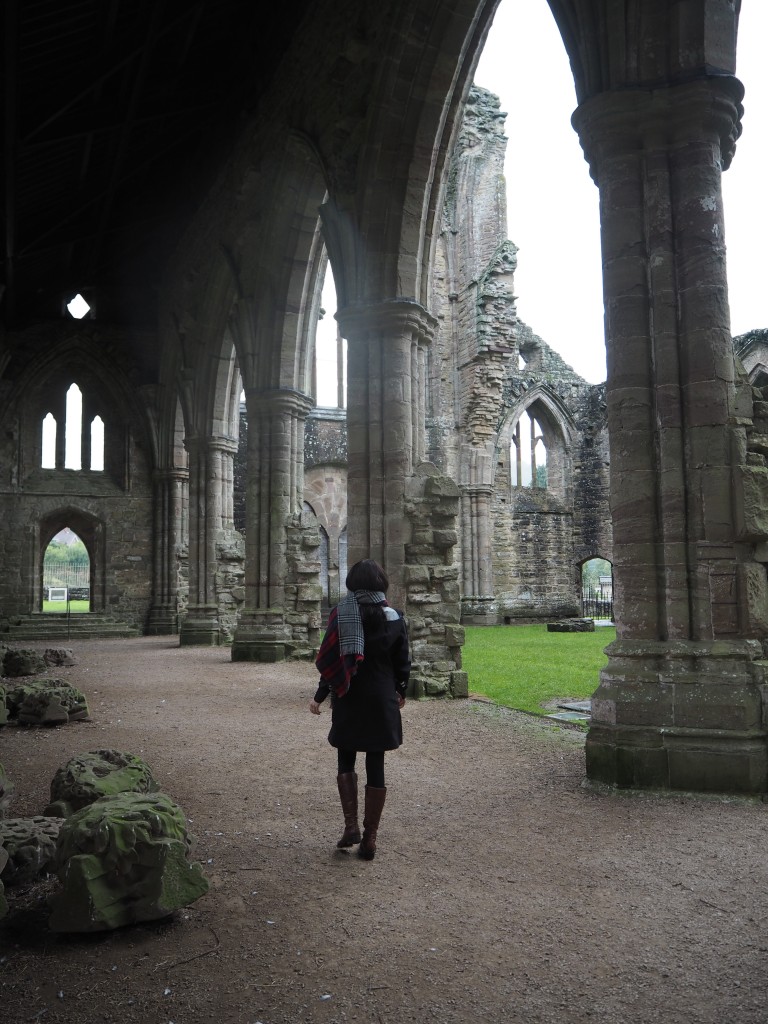 20. Road Trip in Wales
When I told my Brittish friends I would be road tripping from England through to the South of Wales to explore the coastline, they all asked me one thing: "why?" To them Wales was so completely off their radar that it might as well have been on another continent all together but for me, the isolation was precisely what I was after. It turns out Wales had a similar effect on me as did Ireland – complete and total calmness. I urge you to rent a car, hit the open road and venture off without care or regard for where you end up.
Read more: Enjoying the Journey in Wales
PIN IT!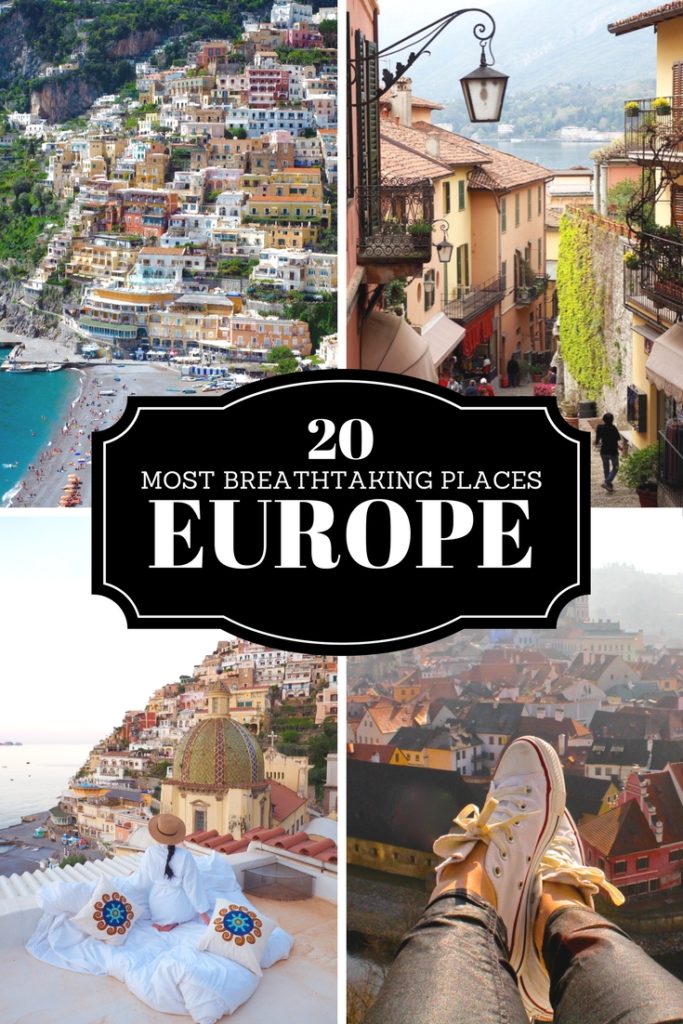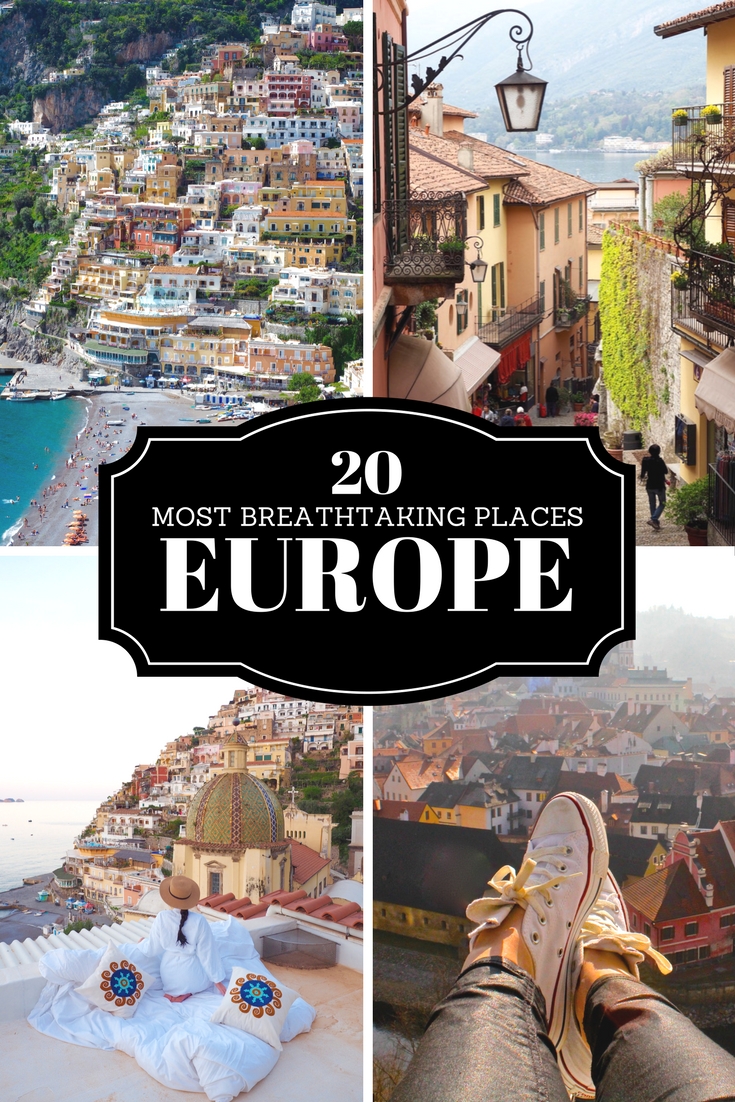 Follow us on Pinterest for daily travel inspiration!