Paris has a reputation for its pricey restaurants however there are a bunch of cheap eats in Paris that should be on your radar… at least if not before, then now! There are dozens of delicious eateries and must-try specialties without the hefty price tag, you just need to know where to go. Here is a list of the top 20 must-try cheap eats which are as tasty as they are reasonable.
Post updated August 2021.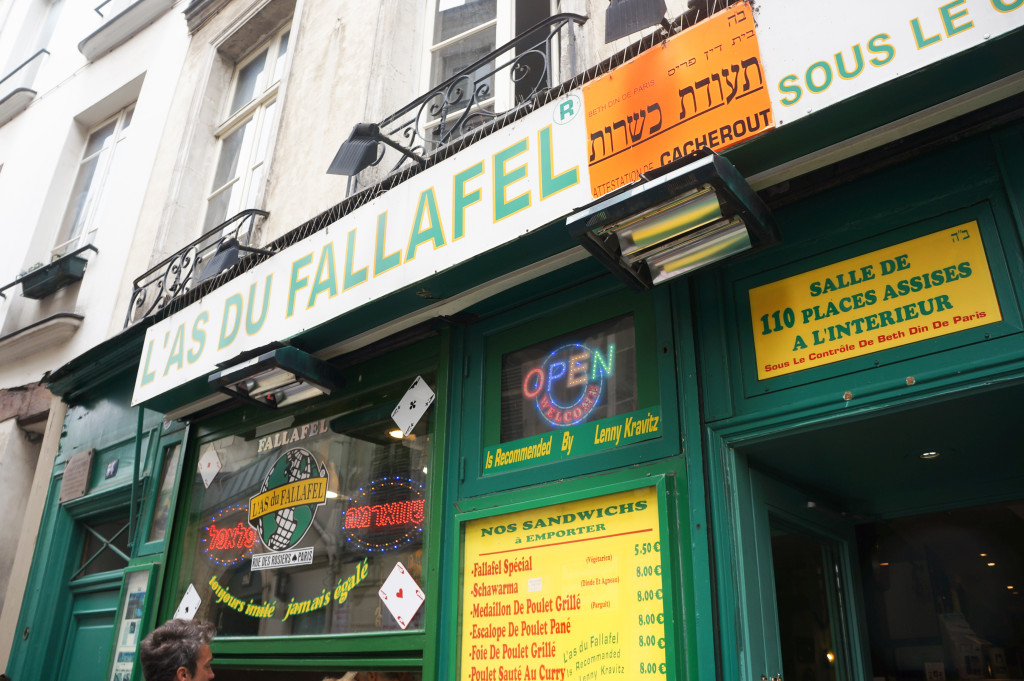 Theses are the best cheap eats in Paris
Falafel from l'As du Falafel
On Sunday most of Paris closes, and so the crowds flock in their masses to the Jewish quarter, namely for the falafel. The Middle-Eastern specialty comes overflowing in a pita with a generous portion of hummus, friend aubergine and spicy sauce if requested.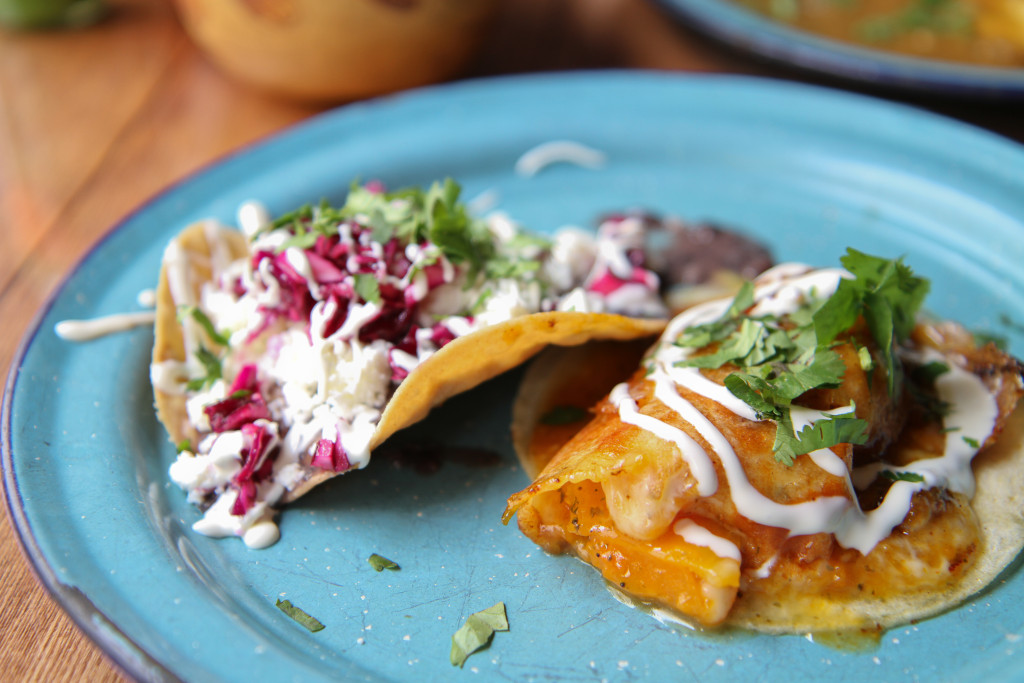 Tacos from Candelaria
Locals pile through the doors and perch on stalls at Candeleria to satisfy cravings for authentic Mexican food at a reasonable price. The tacos and marquaritas served inside are the real deal.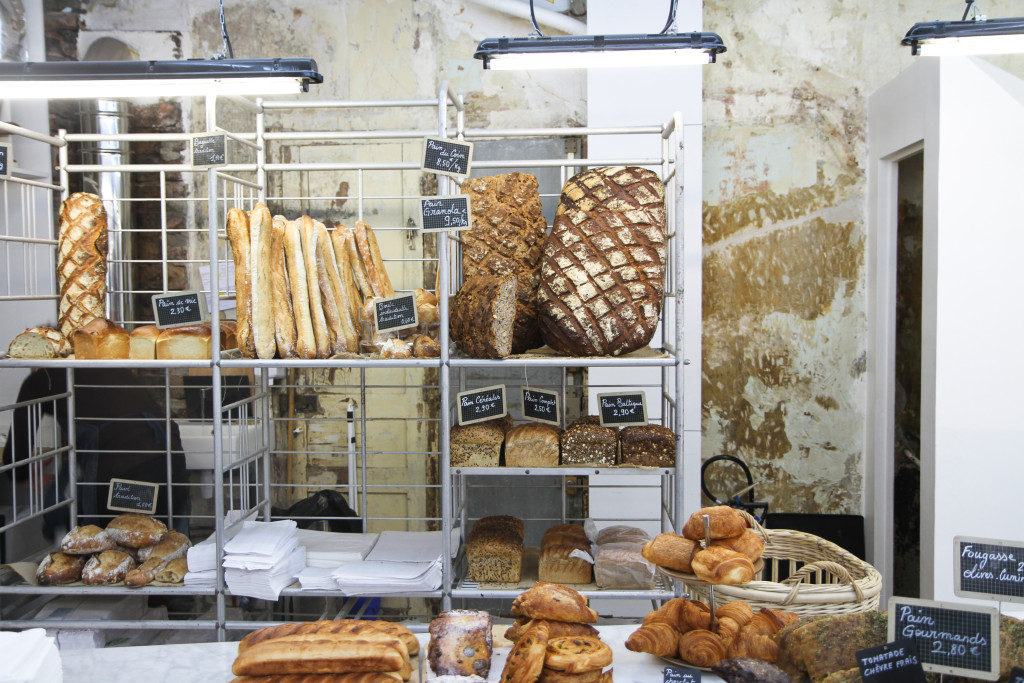 Baguette from Liberty
Baguettes warm out the oven, crunchy on the outside and fluffy on the inside are what carb dreams are made of. Liberty makes them come true with the baguette de tradition.
Macaron from Pierre Hermé
The French equivalent to the American cookie, the macaron has earned itself cult status and has quickly become the most famous sweet treat in Paris. For only a couple of euros, you can indulge in one for yourself.
Crepes
When peckish, no snack fills the void quite like a crepe generously filled with ham and melted cheese. There are crepe stands dotted all over the city where you can purchase one for only a few euros. (Photo by Bruised Passports)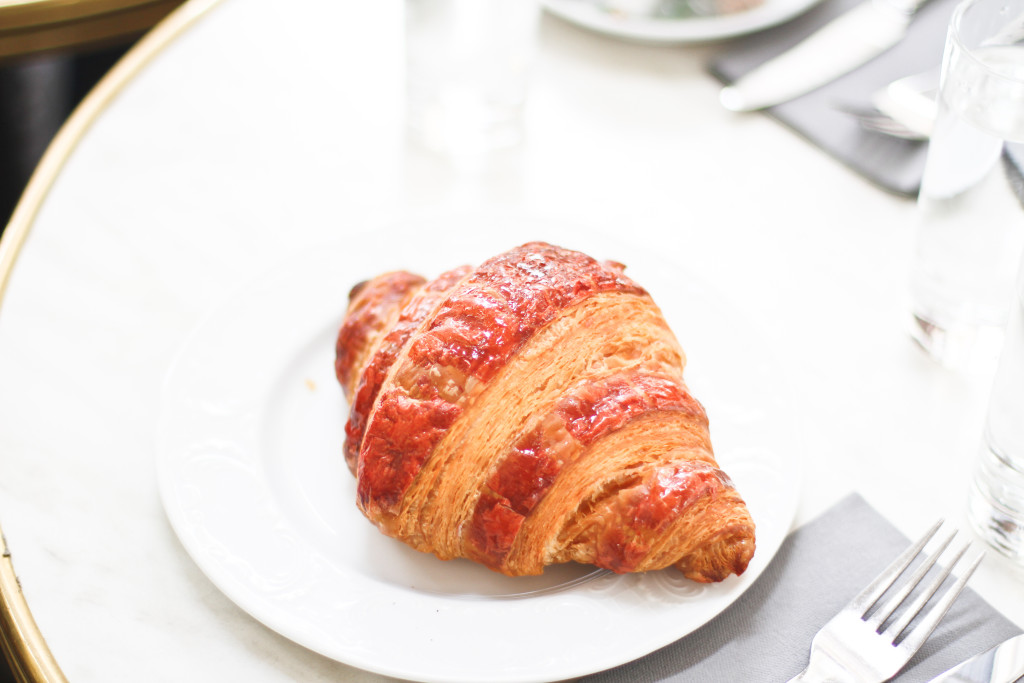 Croissant from Café Pouchkine
It's said that the Parisian breakfast is one laden in carbohydrates, but it's worth every mouthful. Enjoy a very reasonable breakfast of a simple espresso and flaky croissant, just as the Parisians do.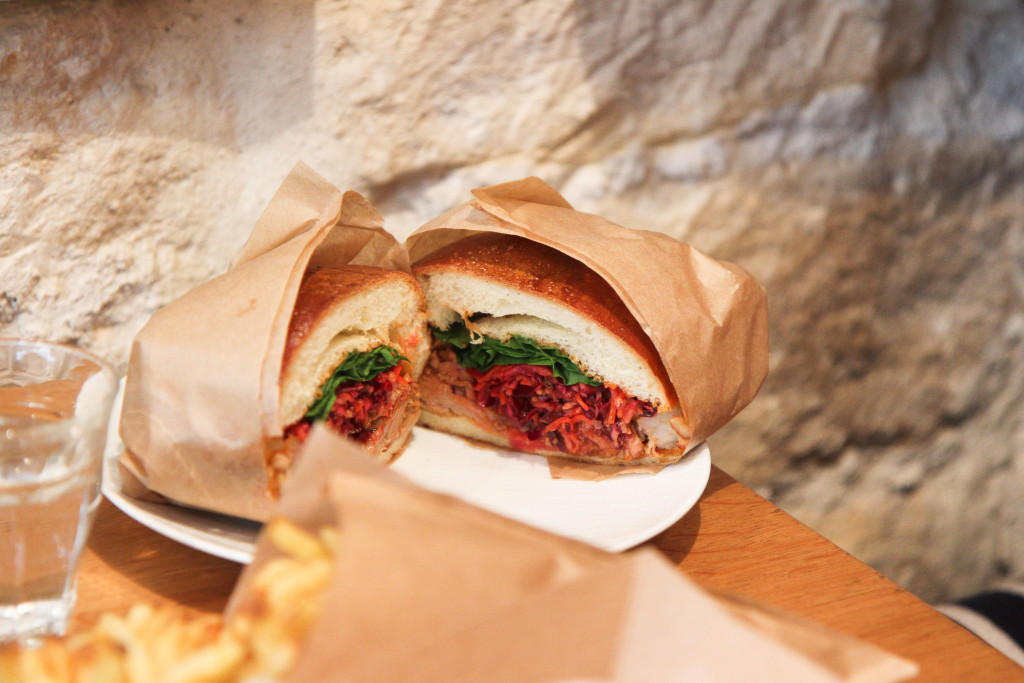 Sandwiches from Frenchie to Go
The sandwiches at Frenchie to go are really good value for money. The quality of ingredients and simplicity of the sandwiches have made this a very popular spot for locals and lunchers in the area. Get there early before everything runs out.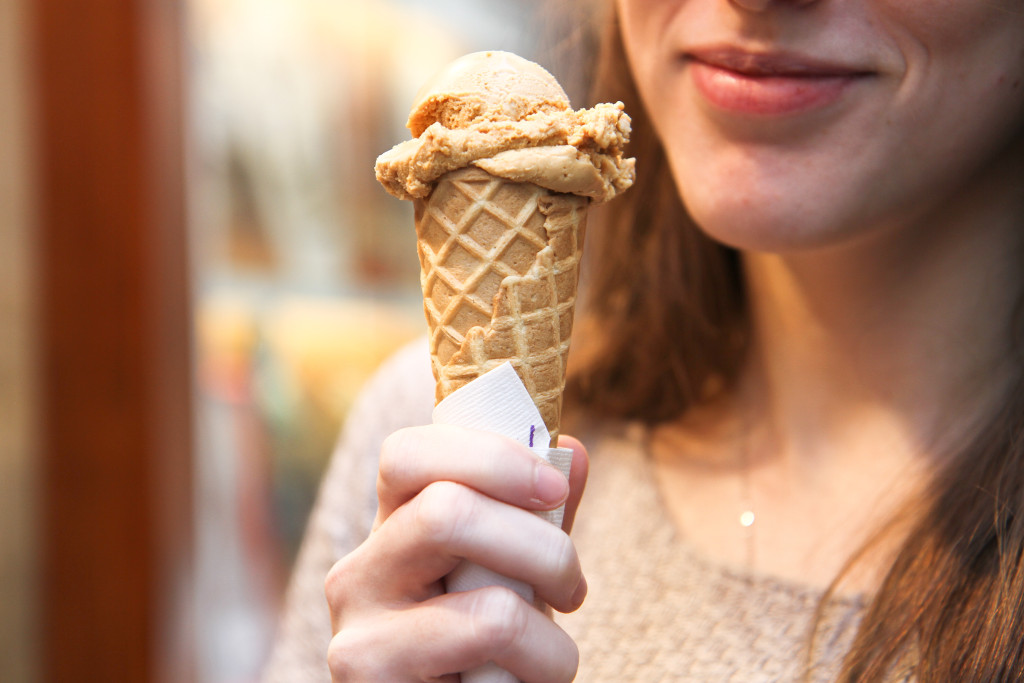 Ice cream from Berthillon
The ice cream from Berthillon is declared by many to be the best in France. It's no more expensive than any other ice cream parlour but it is superior. Head to Ile St Louis where you'll find dozens of cafes selling the celebrated ice cream for a few euros.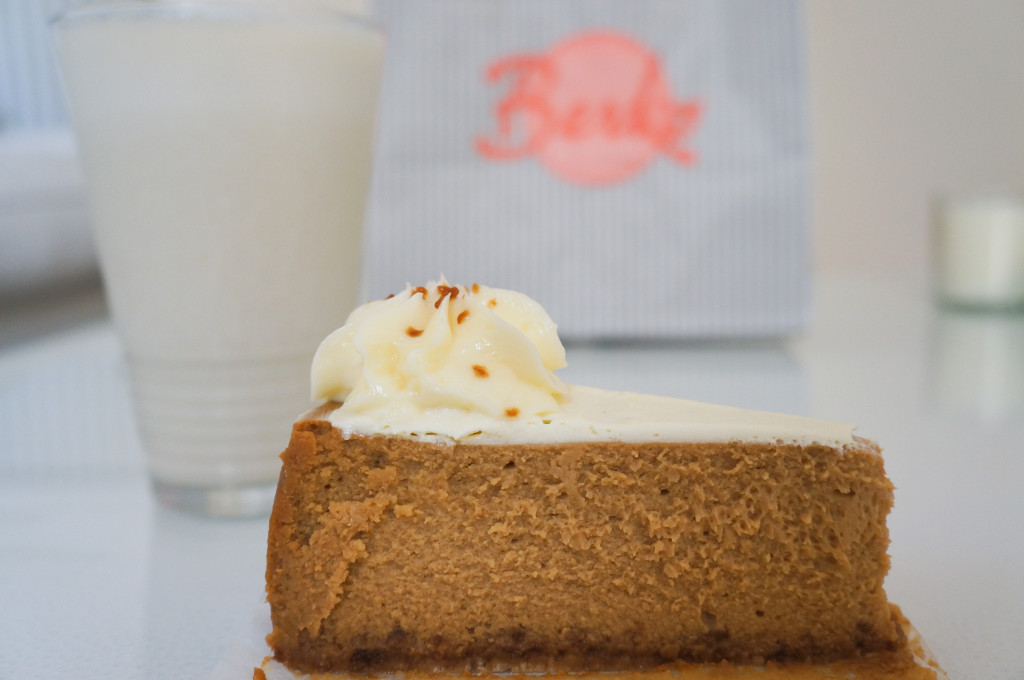 Cheesecake/cupcakes from Berko
Parisians head to Berko for the two American classics: cheesecake and cupcakes. It has become known as the place to come to satisfy sweet cravings for Parisians and American expats alike.
Lemon meringue pie from la Loire dans la Théière
If you want cake for your pennies then the towering lemon meringue pie at la Loire dans la Théière is the dessert for you. It's the perfect balance of sweet and zingy and gets sliced into staggeringly large portions.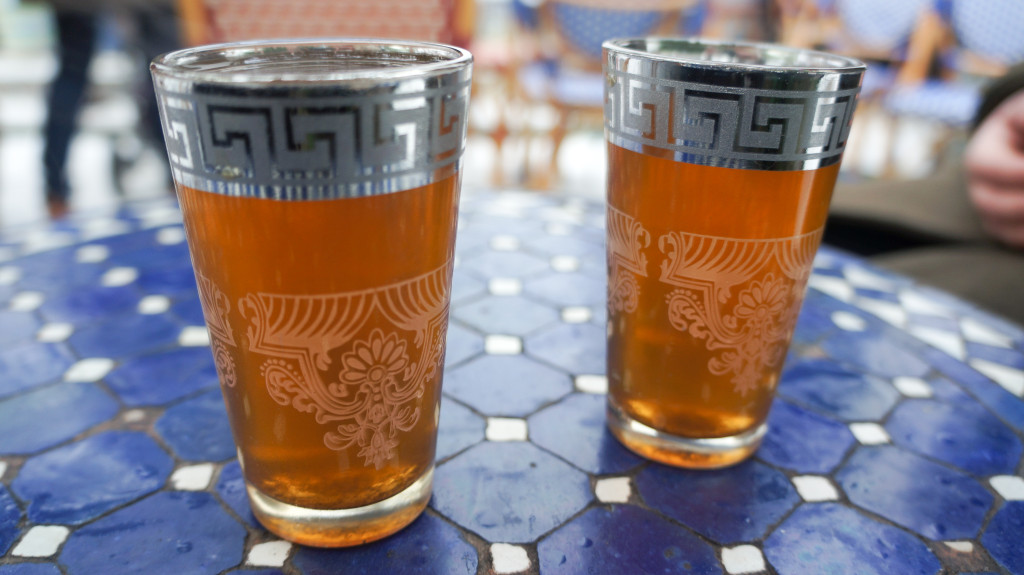 Moroccan mint tea & pastries from the Mosque
Sitting in the gardens of the Mosque in Paris is a lovely experience on a warm day with the birds chirping away. The best bit? They serve Moroccan mint tea and an array of pastries for a very humble price.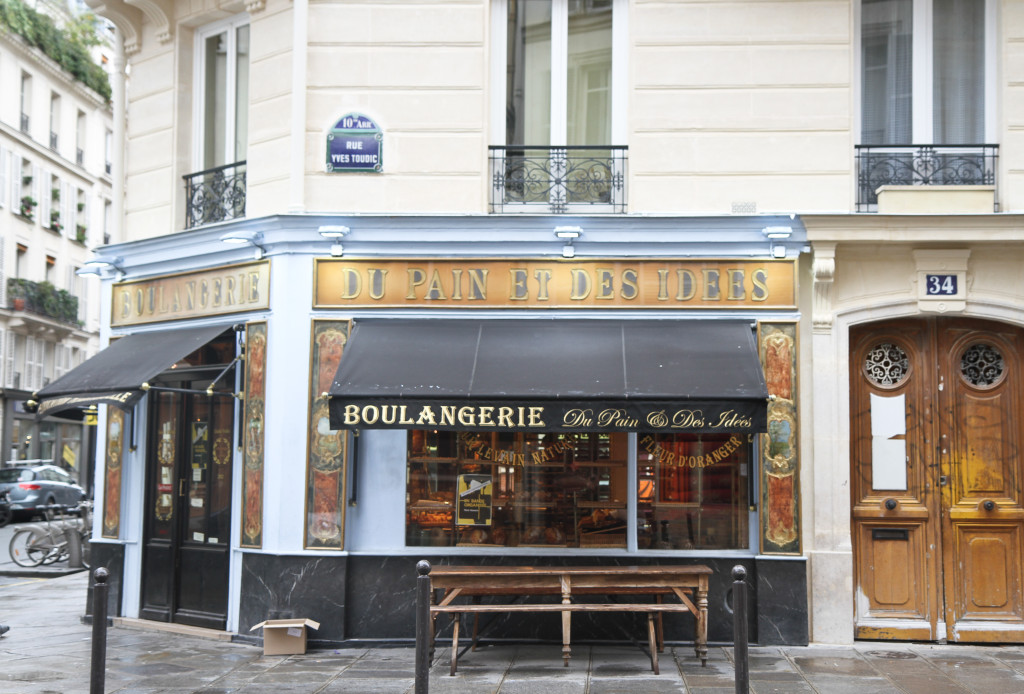 Snail from du Pain et des Idées
The pastries at this bakery have gained quite the reputation particularly the snails which now come in a variety of different flavours. Order a famed snail, or anything else you fancy and enjoy it along the Canal jut opposite.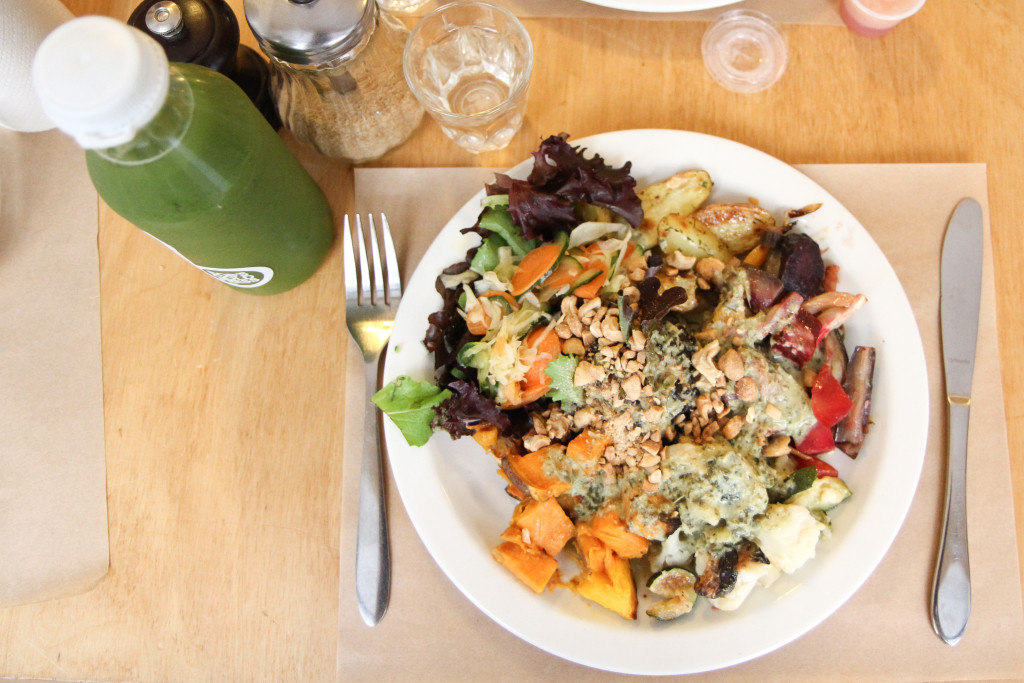 Stew from Bob's Kitchen
Bob's Kitchen is the place to come for homemade, hearty food. Everything on the menu is vegetarian, full of flavor and reasonably priced.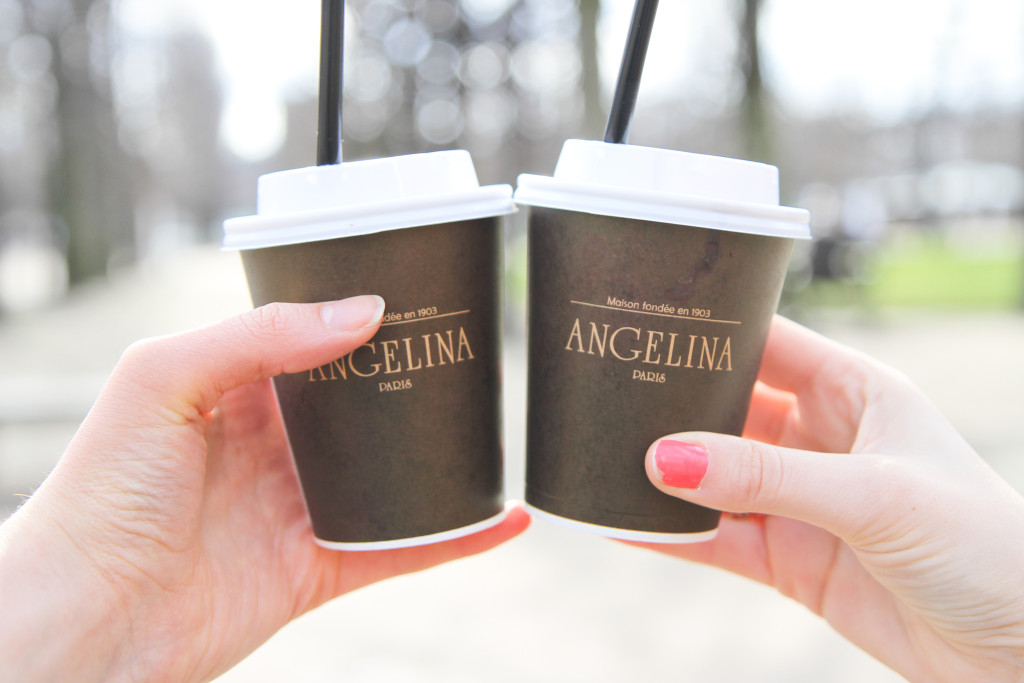 Hot chocolate from Angelina
It might be a little pricey to sit inside the opulent tearoom, but a hot chocolate to go is a few euros cheaper and just as delicious.
Brioche from Pralus
Sweet doughy breaded bejeweled with sugar crystals is the brioche dreams are made of. Get the best brioche in town from Pralus along Rue Cler and eat it in the Champ de Mars gardens just a short walk away. The massive loaves are generously studded with homemade praline nougats and are so delicious that you won't be able to buy the supermarket stuff ever again.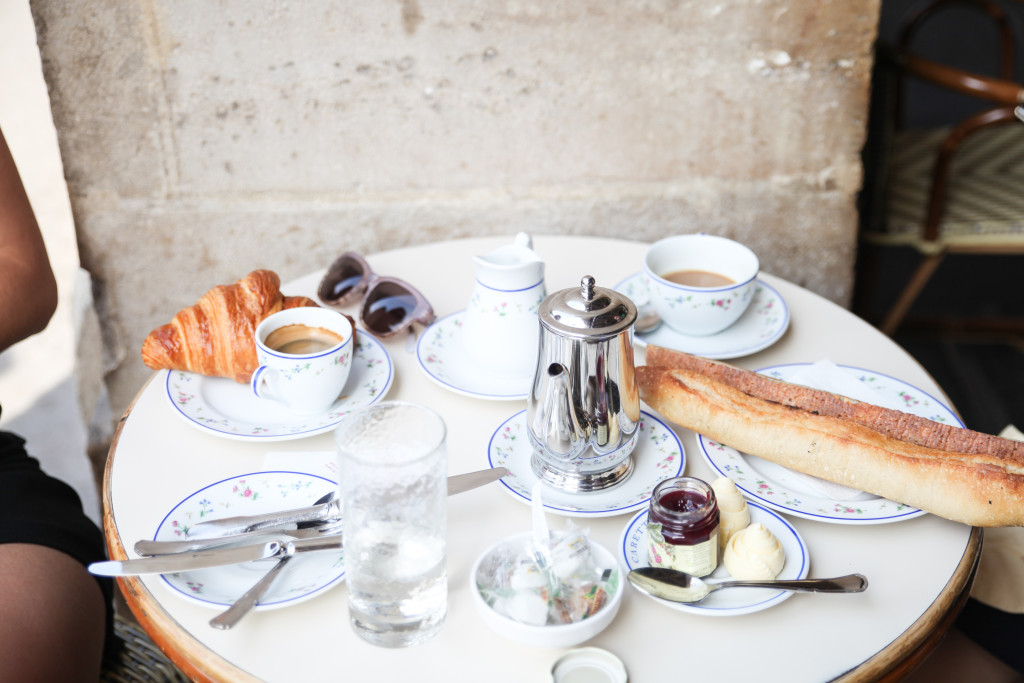 Tartine from Carette
The restaurant Carette isn't in itself very reasonable but the tartine on the breakfast menu is a real bargain. For only a few euros you get a humungous tratine served with curled butter and little pots of jam.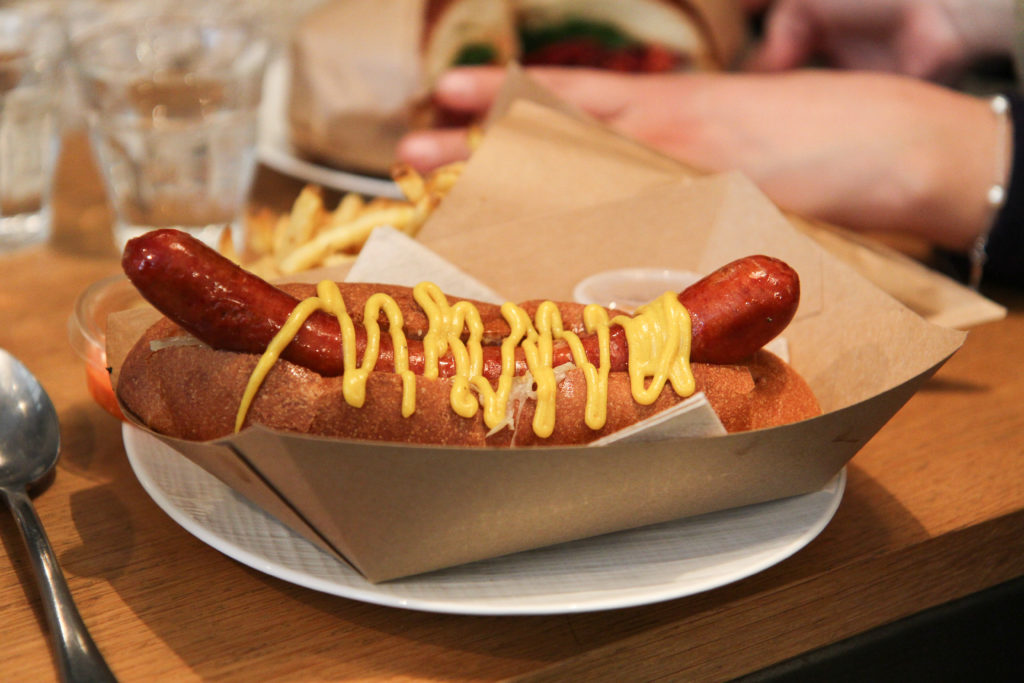 Hot dog and fries from Hutch Hot-Dogs House
One of the best fast-food jaunts in Paris where you can get good old American classics such as hot dogs, bagels and fries. The food is comforting and the prices are cheap.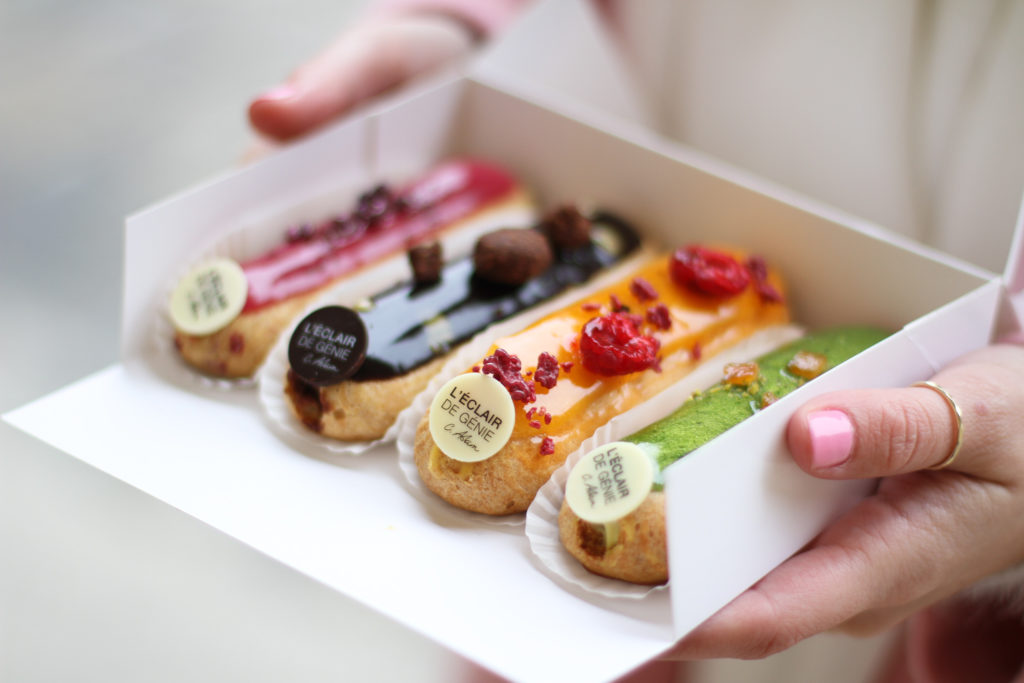 Éclair from Éclair de Genie
It has now become criminal to come to Paris and not try a signature éclair from l'Éclair de Genie. For a little over 5 euros, you get instantly transported to pastry heaven.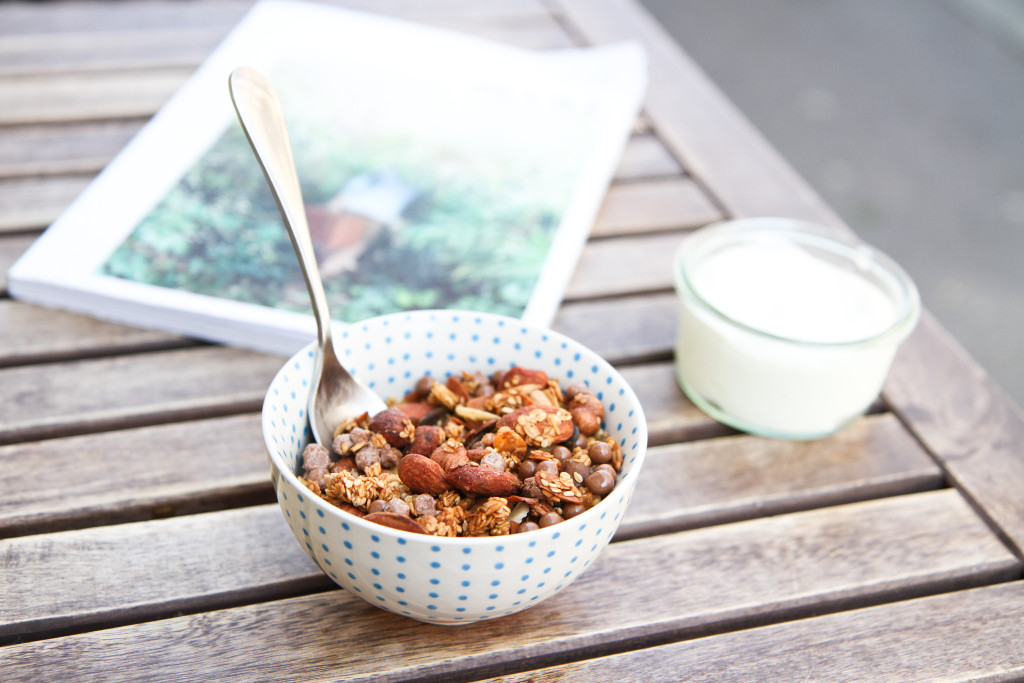 Granola from Soul Kitchen
Soul Kitchen serve the best granola in Paris. It's homemade, comes in a variety of flavours and once more is served in a generous portion making it the best value and by far the yummiest granola you'll find in the city.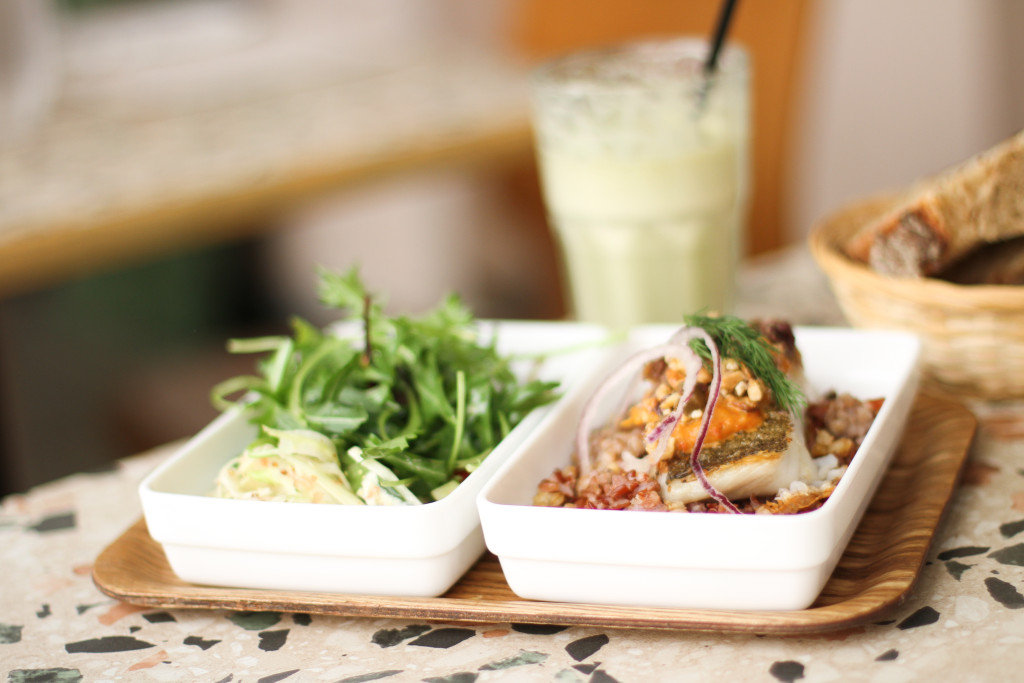 Bento boxes from Nanashi
Our last choice for cheap eats in Paris is sushi – which Paris has become so famous for. Find amazing bento boxes and Japanese fusion food, head straight to Nanashi. The food served inside is filling and flavoursome and comes without a hefty price tag.
Photography by WOW photographer, Faye Bullock