Bali is known the world over for its' iconic rice paddies, meditation retreats and fantastic organic cuisine. So if you're coming to Bali to immerse yourself in the local culture – yoga, great organic cafes, unique boutiques, and scenic temples – then you're gonna want to know about these 20 favourite places in Bali!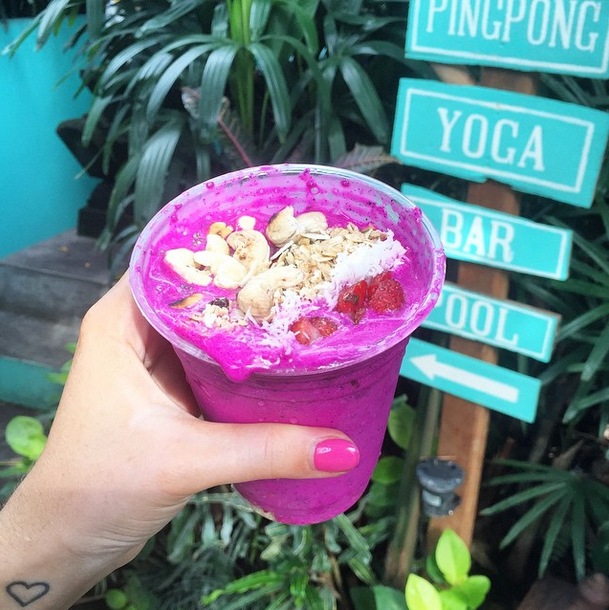 20. Batu Balong Beach
This beach and surrounding area (Canggu) offer some of the best surf in Bali, along with a great range of organic and vegan cafes, small boutiques, and much less commercialisation than other areas of Bali. A great way to enjoy a stay in Bali is to book a villa in the area and venture off for activities further abroad either by scooter or by booking a private driver for around $50 a day.
19. White Water Rafting
This is perhaps one of the funnest activities to enjoy whilst in Bali. If you're around during the rainy season, you'll be delighted to know that while that means rainy days and nights, it also means more water for the rapids! There are a range of companies offering day tours into the mountains where you can enjoy a couple of hours rafting down river.
18. The Mulia Nusa Dua
If you want to be on this side of town – away from the madness – then look no further than the Mulia Resort in Nusa Dua. This hotel is gigantic – but is great to visit for a couple of nights at the end of your stay to relax, unwind, and regroup before our flight home.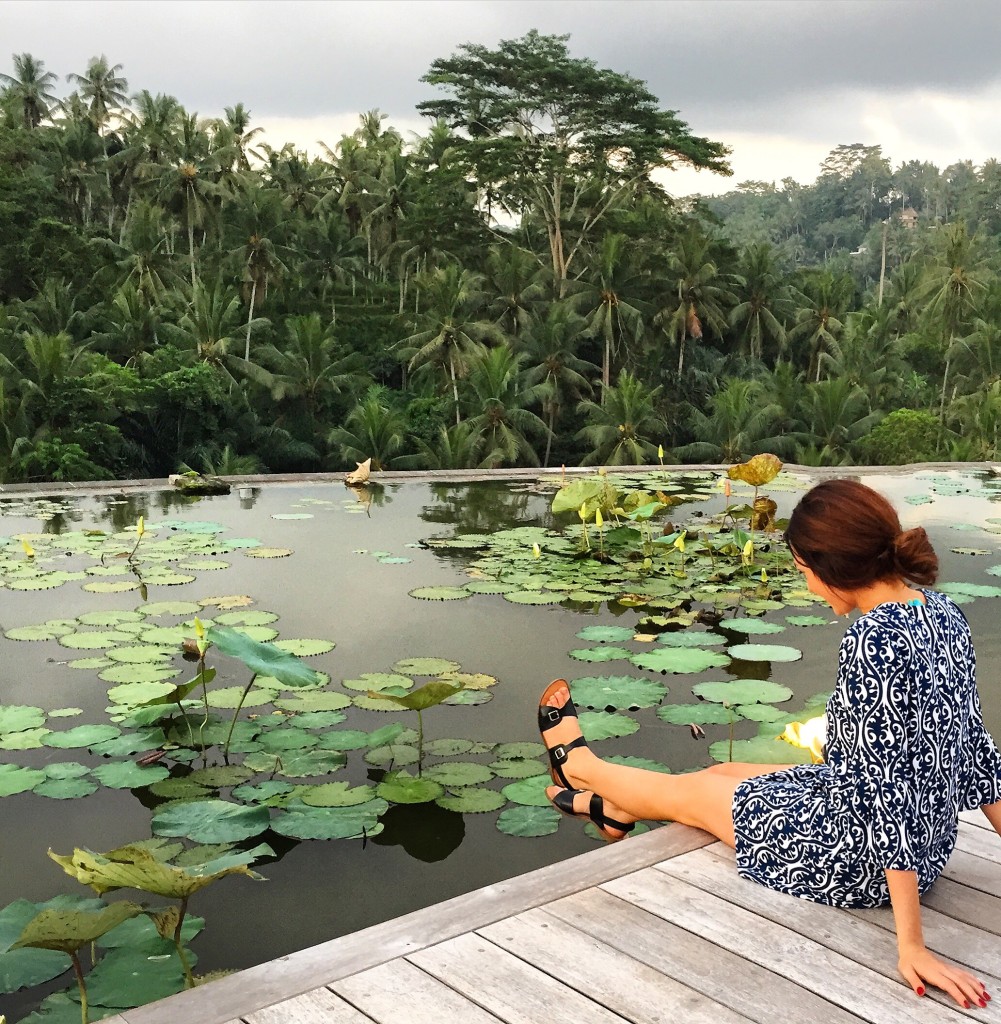 17. Four Seasons Sayan – Ubud
If you want a luxury hotel that offers the real Bali experience, you will find that and more at the Four Seasons Sayan. This resort is renowned for making guests feel a world away in a tranquil, green oasis with a huge offering of yoga and meditation classes, some free of charge.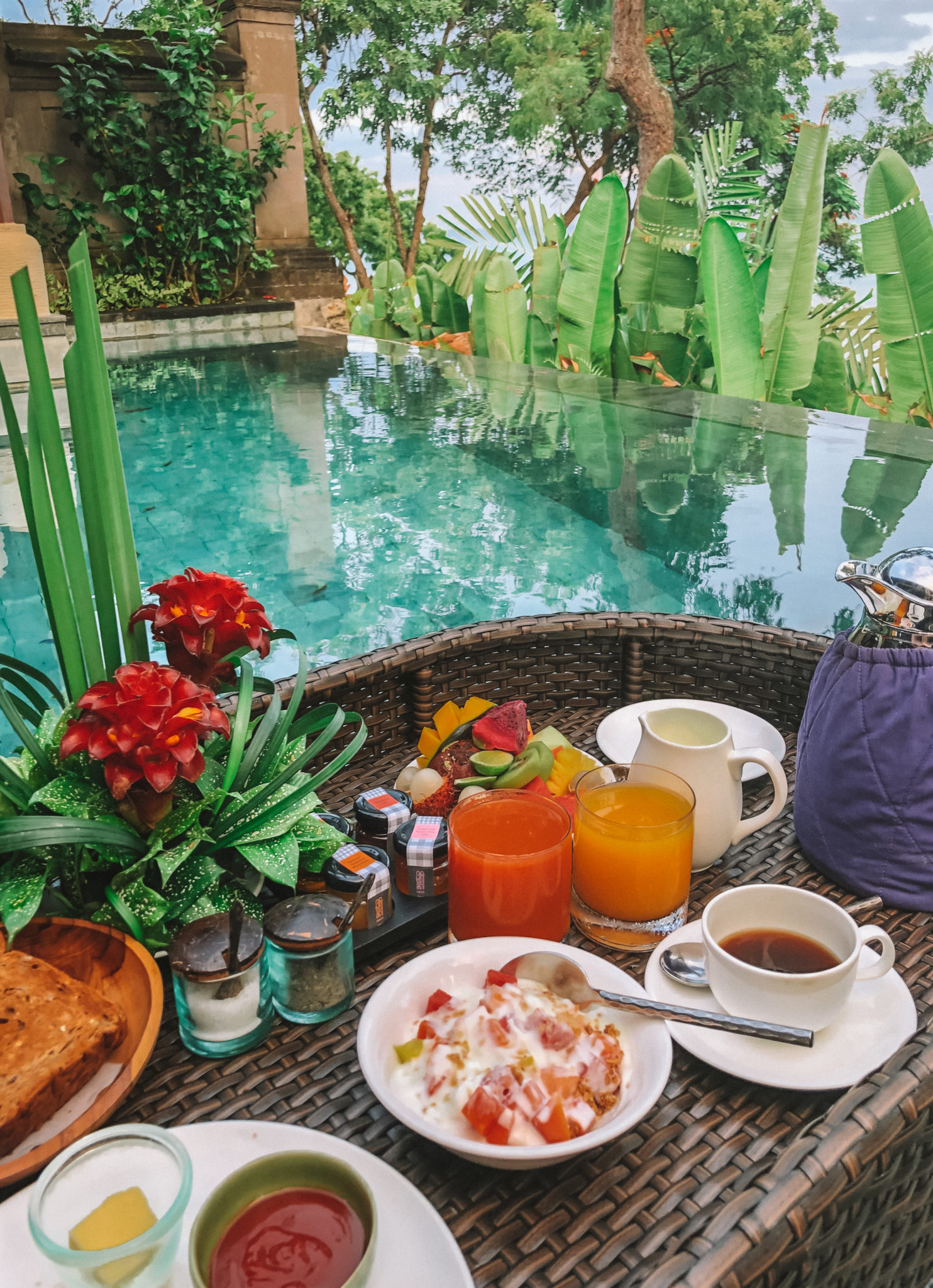 16. Crate, Canggu
Ahhhh, another great cafe in Canggu. Seriously, go here. This place will serve you bowls of happiness, glasses of sunshine, and a plate of health.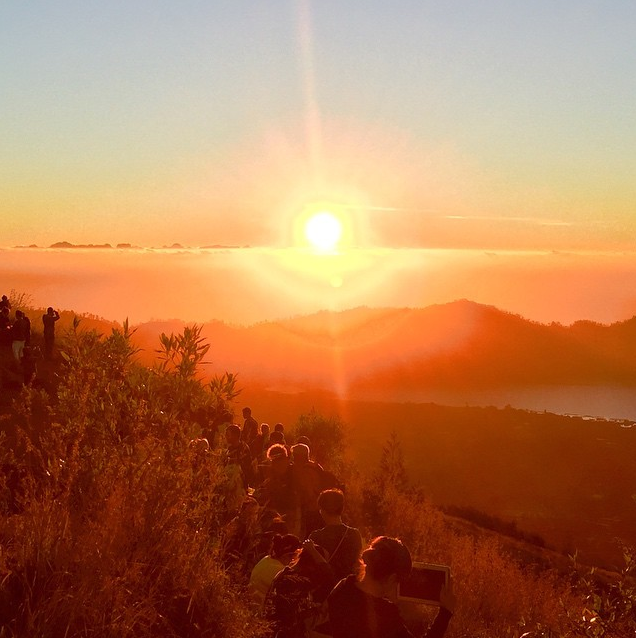 15. Mount Batur
So you've seen the photos of those iconic 6am horizon shots overlooking Bali – but where are they taken from!? If you want to experience a hike in Bali, then the best on offer is arguably Mount Batur for sunrise. While you'll have to wake early, the sights are certainly worth it (pictured above).
14. Spa Alila at Alila Soori
The spa at Alila Villas Soori is perhaps one of the most subtle, sensual spas I have experienced in the world. The design of the spa (and the hotel more generally) is minimal, making it feel like a sanctuary a world's away from the hustle and bustle of Bali. Alila Soori is quite a drive out of the way in Tabanan, but the drive out offers travellers an insight into "old" Bali – untouched, no high-rises, and plenty of local life.
13. Canteen Cafe, Canggu
If you're after a great cafe in Canggu, you'll be spoiled for choice. Canteen Cafe is just one of the many cafes in the area worth mentioning – so be sure to try a few!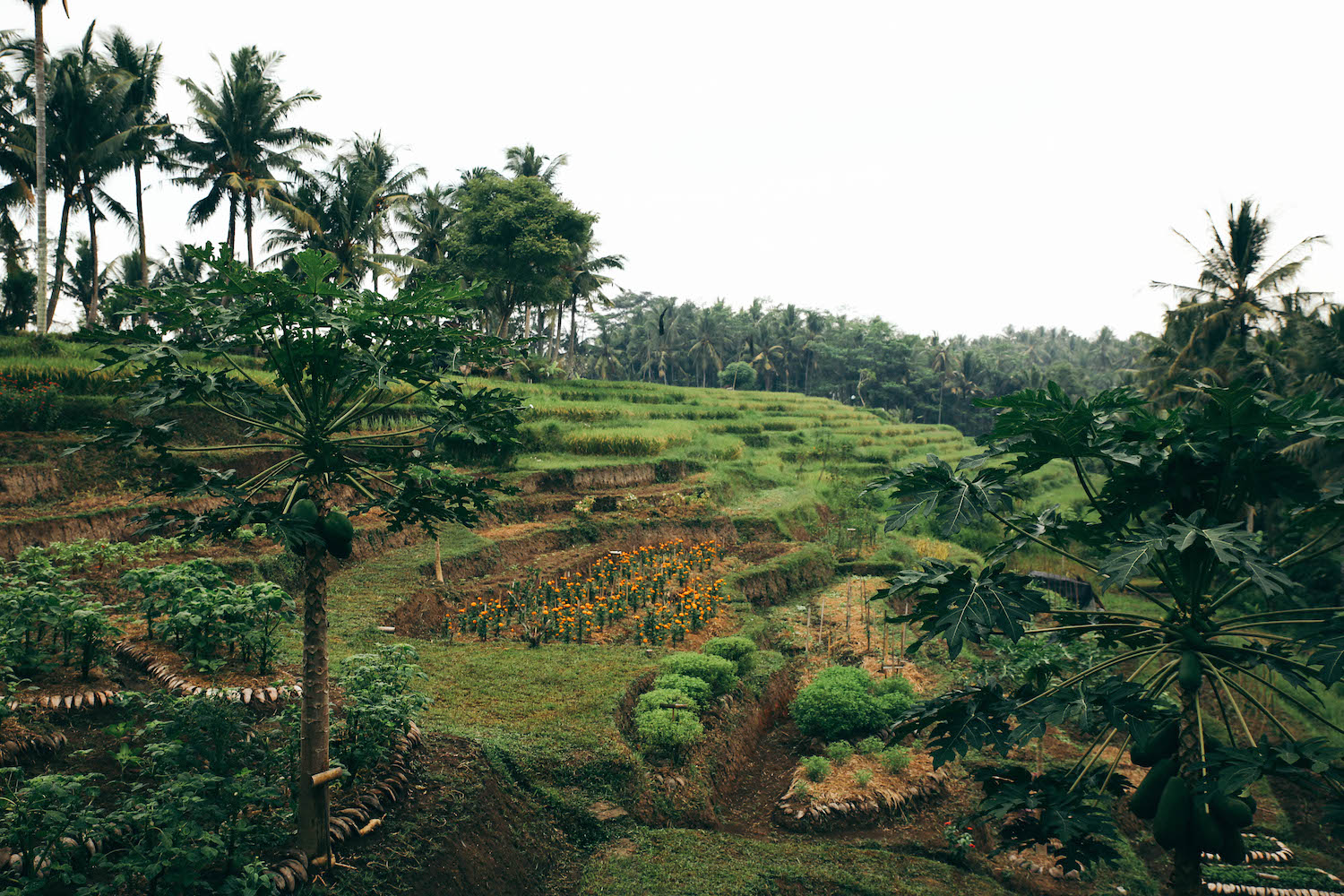 12. Ubud Monkey Forest
This place is just too cute to miss. As the name suggests, the Ubud Monkey Forest is full of local monkeys just waiting to meet travellers passing through. Just be sure when feeding them bananas – they're a lively bunch!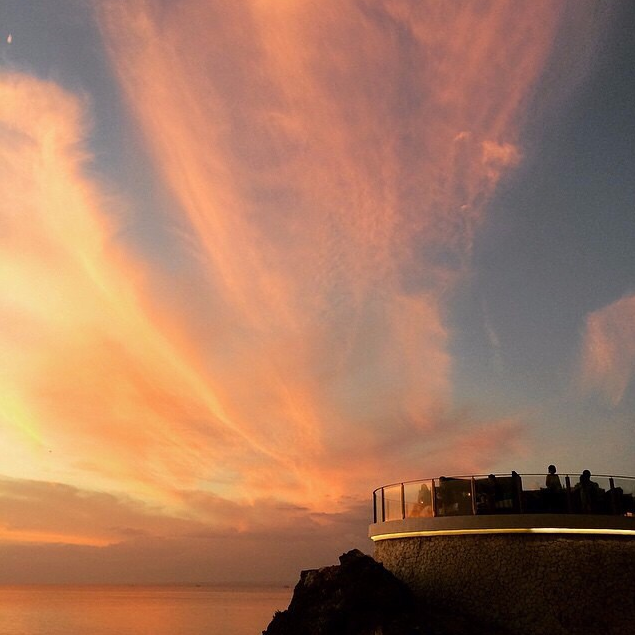 11. Rock Bar Bali
It's in the name. Great views, great sunsets.
10. Single Fin
While we love Rock Bar, we LOOOVVVEEE Single Fin. Great views, located in Uluwatu.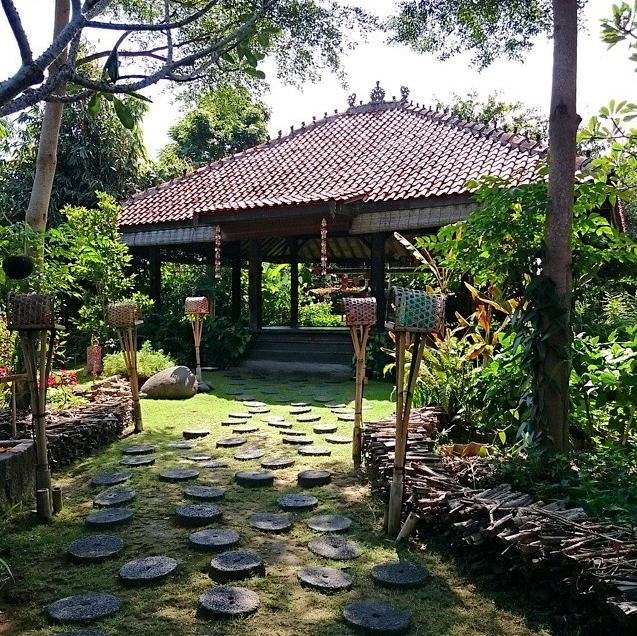 9. Desa Seni Yoga, Canggu
If there's just one place to practice Yoga in Bali, Desa Seni would be it. Here they also have accommodations and training to become an instructor.
8. Potato Head Beach Club
If you're in Bali for a "boys trip" or "girls trip" aka you have reason to celebrate, then Potato Head Beach Club is the place to go. The place is crowded every day of the week, so be sure to arrive early if you want to score a good spot.
7. The Chillhouse Canggu
If you're on a budget but don't want to sacrifice comfort, then The Chillhouse in Canggu is the best option for you. It's also great for solo travellers as there is a strong communal vibe – included meals (breakfast, lunch, dinner) are even served at a communal dining table.
6. Ubud Rice Terraces
When you think of Bali, you think of the above photo. Rice terraces are everywhere in Bali, but nowhere are they in more abundance than Ubud. Be sure to hire a driver for the day (around $50 a day) to take you in and around Ubud, plus anywhere else you wish to go.
5. Gooseberry Intimates Flagship Store
If there's one thing I could spend copious amounts of money on without feeling guilty, its lingerie! Gooseberry intimates have really beautiful, delicate pieces that are very reminiscent of traditional French feminine lingerie. You'll find the flagship store on the main strip of Seminyak.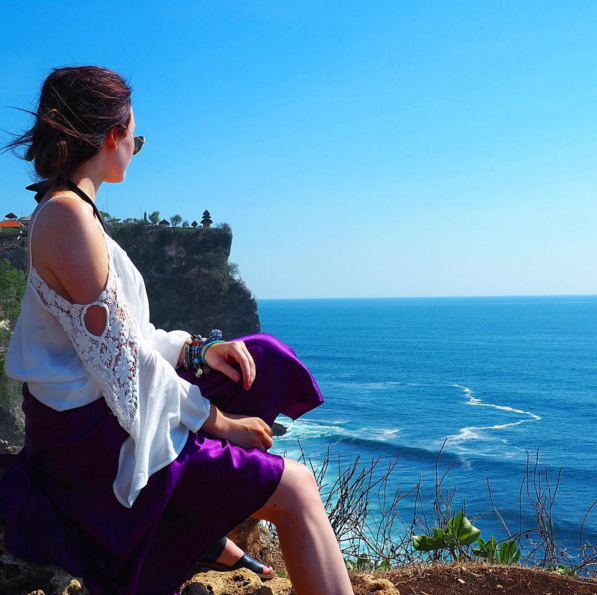 4. Uluwatu Temple
This UNESCO World Heritage listed temple is a very sacred place for Balinese and offers fantastic views from the cliffs of Uluwatu. Most travellers choose to visit in the late afternoon to capture one of the iconic Uluwatu sunsets, so if you plan to visit then be sure to expect plenty of traffic on the return to popular tourist areas like Seminyak, Kuta or Nusa Dua.
3. Tanah Lot
Tanah Lot is a small rock formation off the coast of Bali and home to the renowned Pula Tanah Lot temple. Particularly beautiful at sunset or sunrise, this temple is a must see when in Bali!
2. "Warung" Restaurant at Alila Villas Uluwatu
I love Alila Villas Uluwatu for a number of reasons – it has some of the best views over the cliffs of Uluwatu, fantastic sunsets, great pool villas, but most of all — the food! So I had to include this hotel once more for its' casual dining restaurant, "Warung". Be sure to try a few things in traditional sharing style – the more adventurous, the better! I can't go past the tempe and peanut satay, but the complimentary tasting plate to start is just as good!!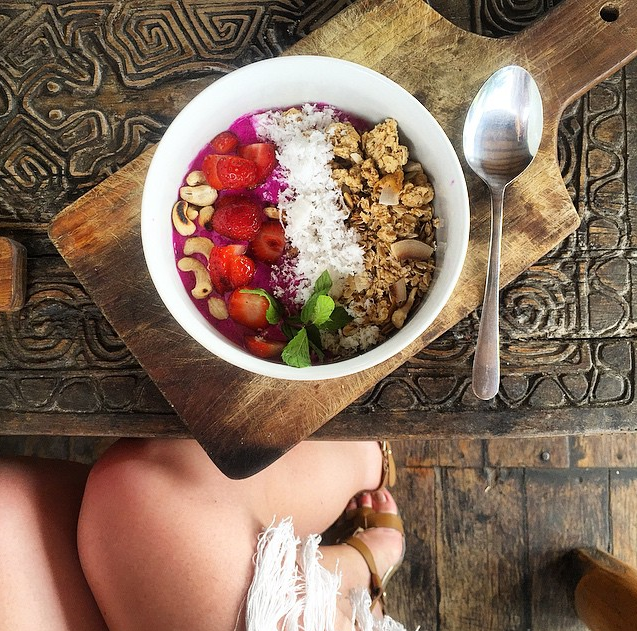 1. Betelnut Cafe
I can hardly believe myself that a cafe has made its' way to rank #1 on top of the list of all things to see and do in Bali, but if you've ever been to Betelnut Cafe in Canggu, you'll know why. This cafe has some of the most amazing food for a great price, but its the famous Nagabombs and Nagabowls that earn this little cafe the top position. Drop by to see what all the fuss is about. Located on the main street to the beach in Canggu ( Jalan Pantai Batu Bolong, #60 ).