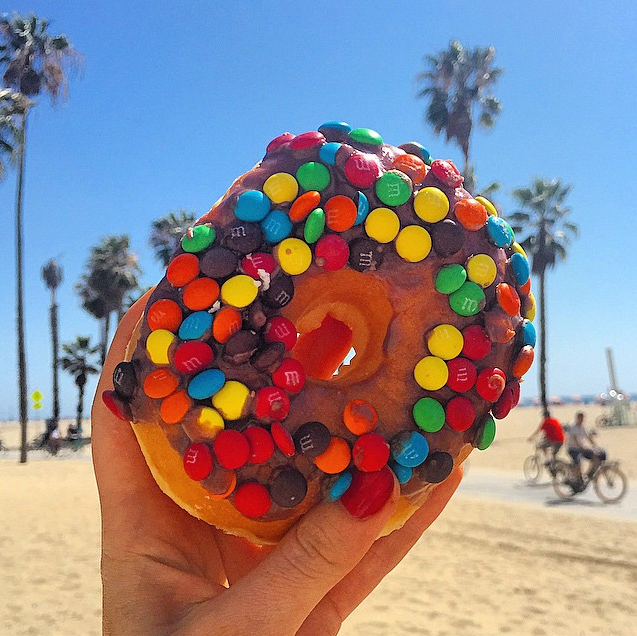 The best foods around the world to try
1. California Donut (USA)
Sometimes pictures just speak for themselves… If you find yourself in LA and have a car (they're a little out of the way), make sure you visit the most instagrammable donuts the world over. As far as foods around the world go, perhaps there's one just waiting to be eaten in your hometown!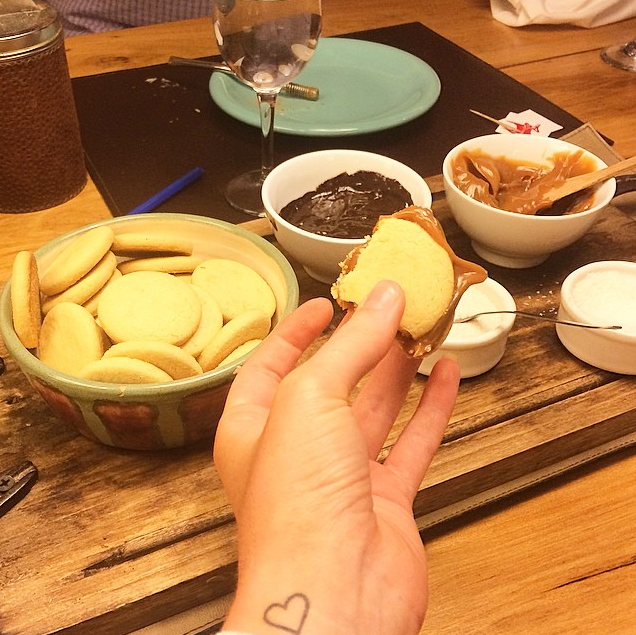 2. Alfajores (Argentina)
You'll find different variations on these biscuit sandwich delights, but my personal favourite is two biscuits with dulce de leche (warm and gooey) in the centre. In supermarkets, they typically have a lot more going on in the centre and are covered in a thin layer of chocolate. Regardless, they're all a treat!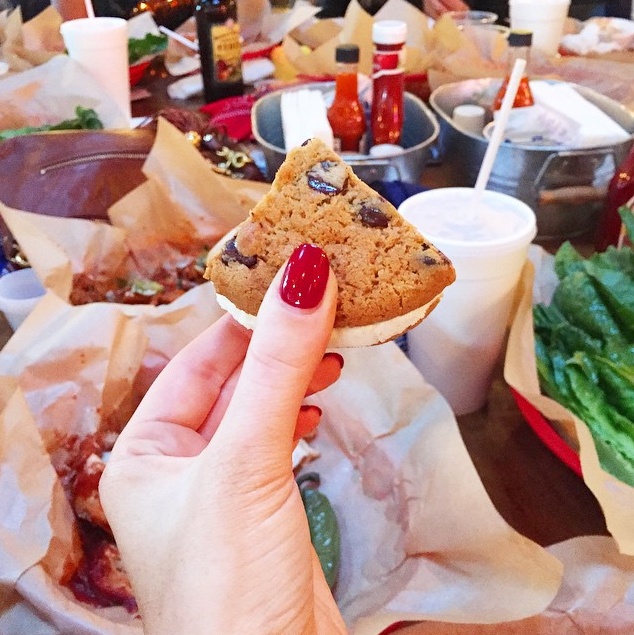 3. Arizona Ice Cream Sandwich (USA)
Another biscuit sandwich – but this time with a thick layer of ice cream in the centre. You'll find them all over the USA, and you'll find it hard to stop once you start…. so maybe skip the mains, and head straight for dessert.

4. REAL Coconut Water (Fiji)
Coconut water was (and perhaps still is?) a pretty big worldwide phenomenon, but none of the bottled concoctions come even close to the real deal: drinking coconut water FROM a baby coconut. You'll find they are in abundance around the Pacific and South East Asia.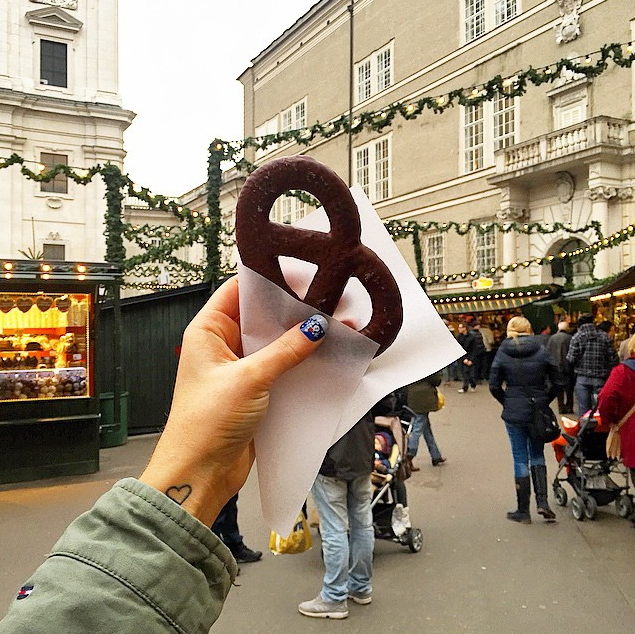 5. German (chocolate covered) Pretzel (German Christmas Markets)
Okay okay, so it doesn't HAVE to be chocolate covered… but you won't complain if it is. The German Christmas markets are the perfect excuse to eat yourself silly – and the pretzels are just the beginning. Also be sure not to miss the mulled wine – y-u-m-m-y-y-y-!
Read more: A guide to the Berlin Christmas Markets.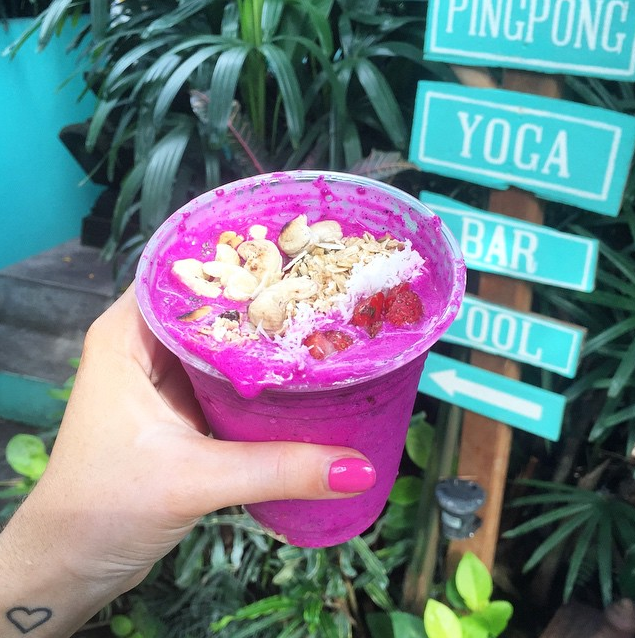 6. A "Naga Bomb" (Bali)
Yep – this thing is for real. And yep – this thing is healthy. A Naga Bomb is essentially a smoothie bowl filled with the likes of dragon fruit, mango, banana, coconut milk (in a blender), and topped with strawberries, muesli, nuts, coconut….. etc. You can only get them from one place in the world where they were created. Find out where in these 20 Best Places in Bali.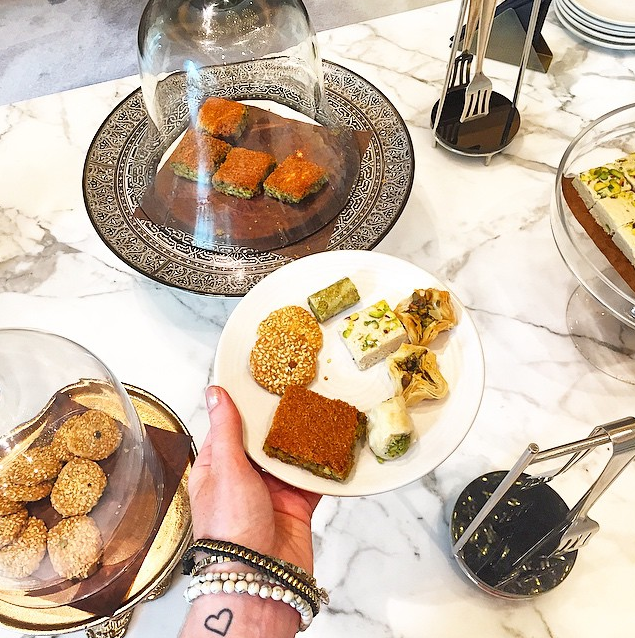 7. Arabian Sweet Pastries (Middle East)
If you find yourself in the company of Arabic sweets, don't ask questions, just eat. The first time I tried Arabic sweet pastries was in Morocco, which was arguably the best due to its' proximity and influence from France. Dubai also has some great pastry chefs who are whipping up a storm daily, so don't miss out!
8. Italian Gelato (Italy)
Need I explain? No, I didn't think so. It's Italian….. and it's gelato….. self explanatory.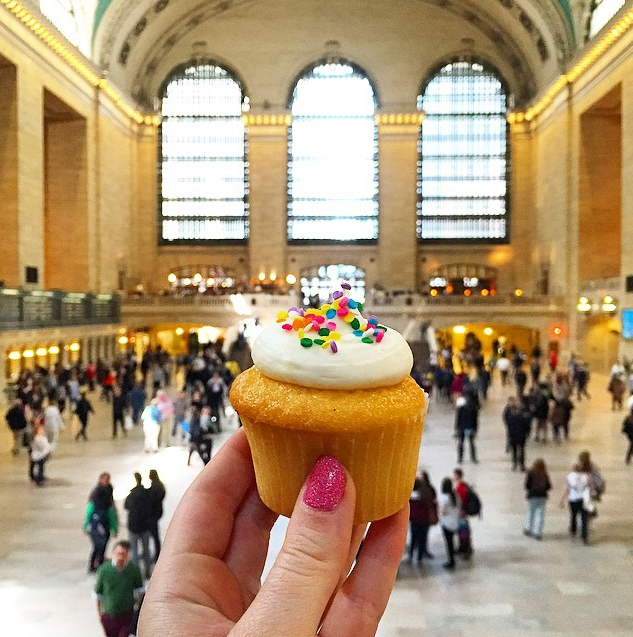 9. New York Cupcakes (NYC)
New York knows how to do food exceptionally well… but who doesn't love a cupcake? They're available on almost every corner, but you can't go past a trip to Magnolia's Bakery. Y-U-M!
10. French Macarons (France)
It's hard to pick a favourite food when considering French cuisine…. croissants, crepes and creme brûlée are just a few that come to mind. But these little sweet treats are hard to pass up – here's where you'll find the best pastries in Paris.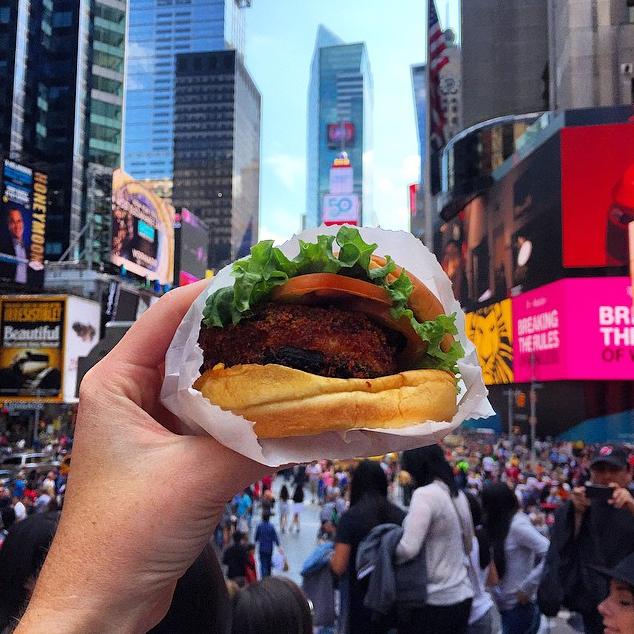 11. Shake Shack (NYC)
If you haven't tried Shake Shack, you haven't really even been to NYC… have you? While they're now exercising some global takeover with locations in Dubai airport, Istanbul and others…. the true blue burgers are still found in NYC. There are locations all over town, but its hard to pass up the opportunity to each your lunch on the red stairs of Times Square.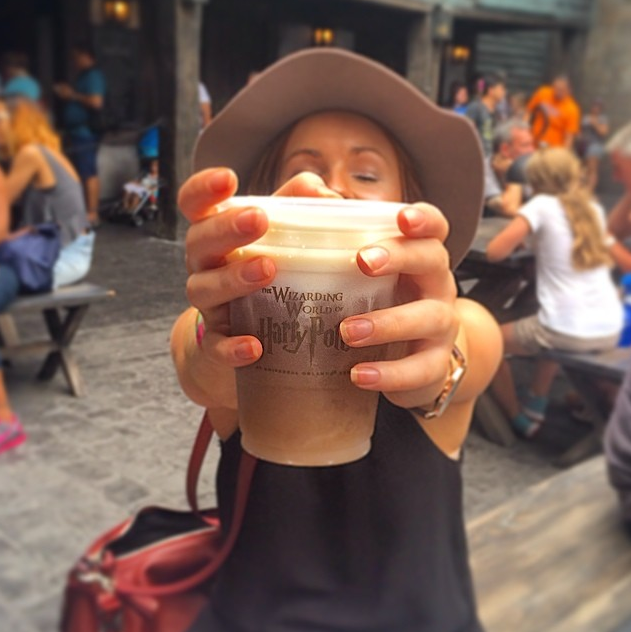 12. Butter Beer (Hogwarts)
Yes, I am being entirely serious because yes, it is entirely possible to drink butter beer…. at Harry Potter World in Orlando! There are two types on the menu: regular ol' butter beer or the frozen type. The frozen type is WAY better according to me, but y'know… don't let that sway you.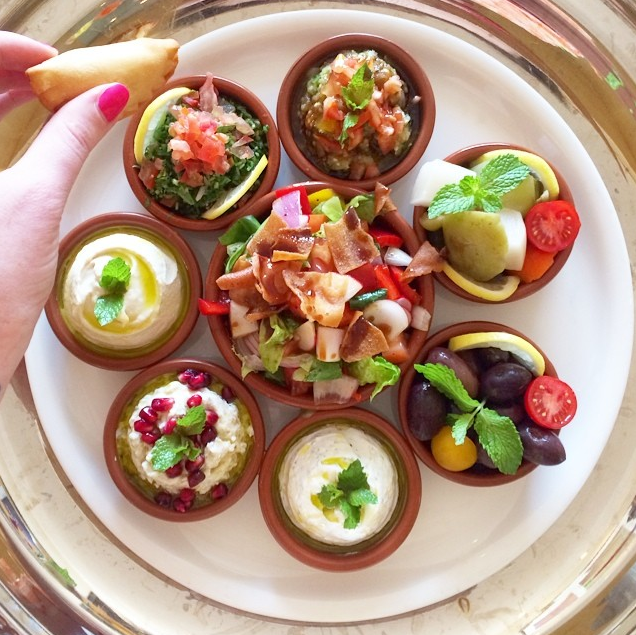 13. A Middle East Feast (Middle East, Ramadan)
Being in an Islamic country during Ramadan is hard and at times frustrating, but so worth while when you reach the evening break of the fast. Sure, you don't have to partake as a Westerner (though you won't be able to eat in public), but its fun to experience other people's culture firsthand.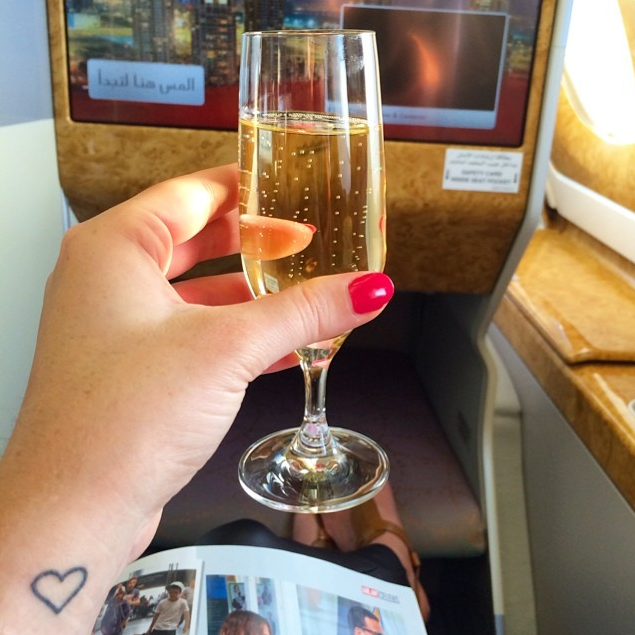 14. Champagne in Business or First Class (Emirates)
I had always dreamt of being upgraded to a lie flat bed in business class…. and then one day, it happened! Even if you're just a dreamer like me, being upgraded to sip a fancy glass of champagne with your pinky out should be somewhere on your list of things to do before you die.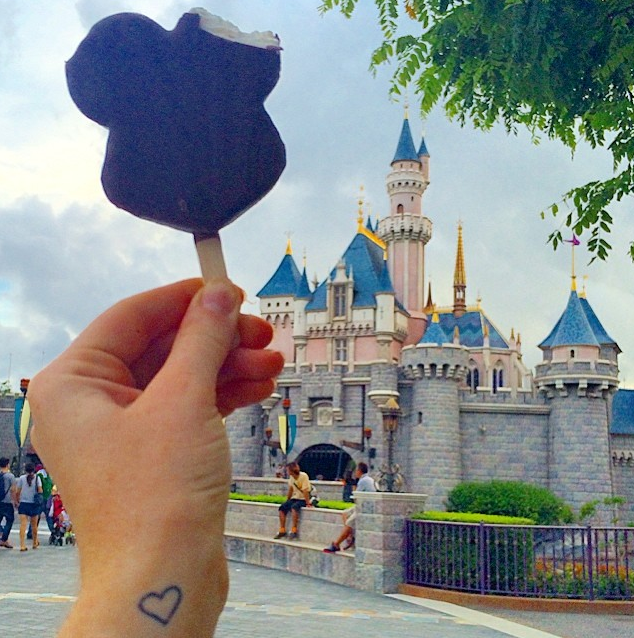 15. Mickey Mouse's Head (Hong Kong Disneyland)
It's the happiest place on earth…. and then they go and throw mickey mouse shaped ice creams into the mix. Of course, it was one of the best days OF EVER.
16. A Drink in the world's Highest Hotel (Hong Kong)
Waking up in the clouds is one thing, but sipping a cocktail at the world's highest bar inside the world's highest hotel is another. Hard to beat, impossible to forget!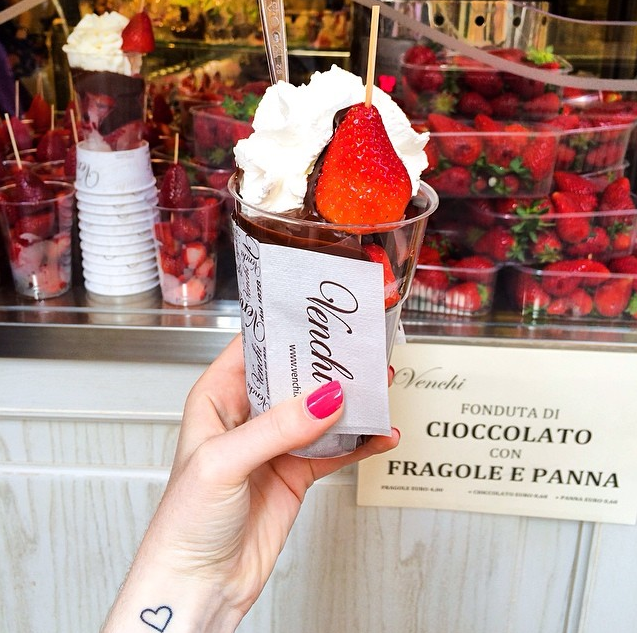 17. Whatever the Hell this is (Verona)
Here's a cup of happiness if ever you did see one. Through the main streets of Verona it will be impossible not to notice – and stop – at the chocolaterie selling these "strawberry, melted chocolate, whipped cream" extravaganzas like hot cakes. So I dont know…. take two?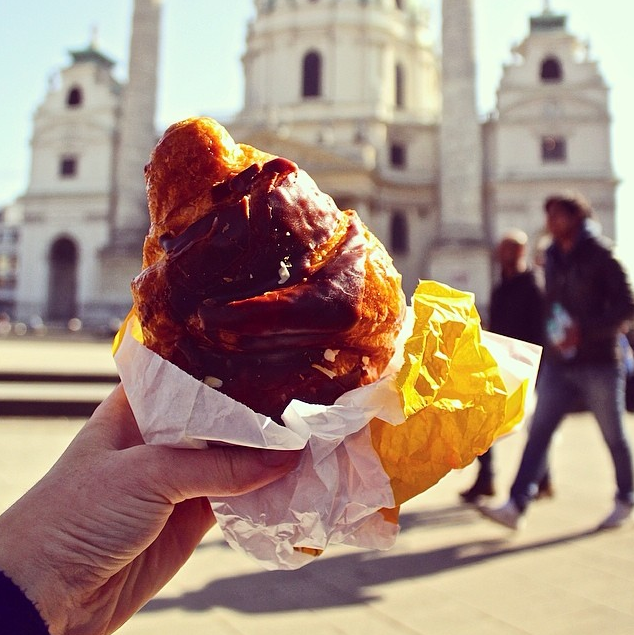 18. Pastries of any kind (Anywhere)
At least once in your life you should have copious amounts of pastries for breakfast. Key word(s): at least.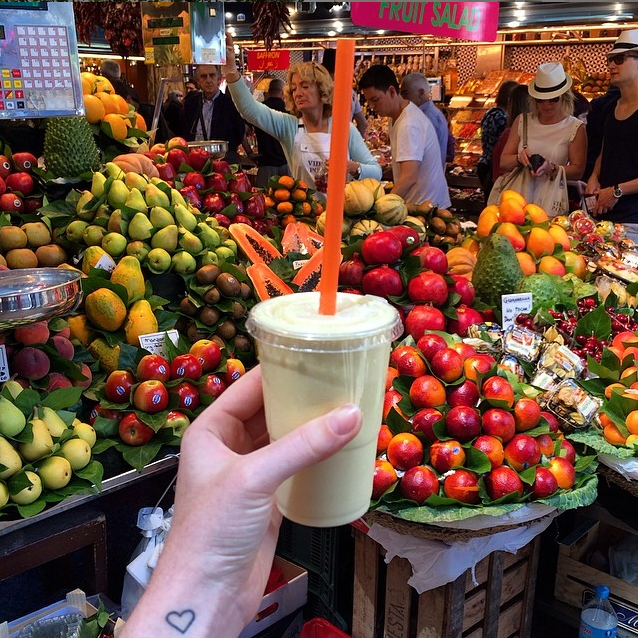 19. Barcelona Juices at Boqueria Market (Barcelona)
The fruits, juices and foods at La Boqueria market in Barcelona are out of this world. They're colourful, bursting with flavour, and damn cheap!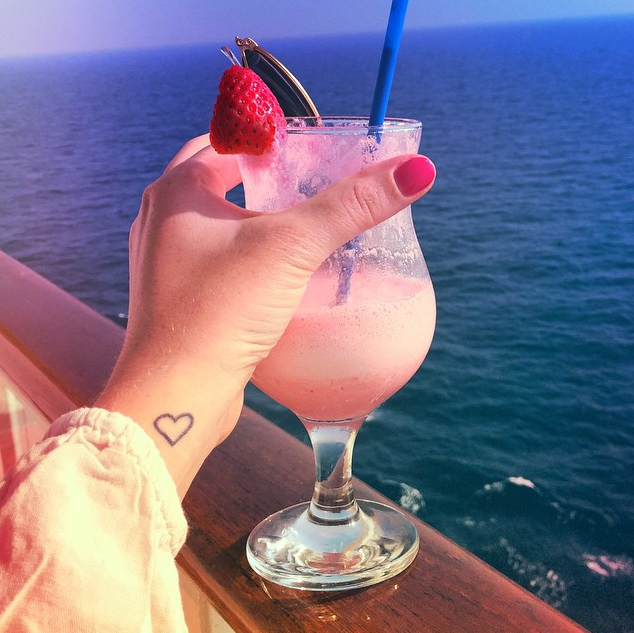 20. A Cruise Buffet (The Seven Seas)
I never thought I would go on a cruise. And then one day, it happened. As it turns out you get an all inclusive buffet (three meals a day, more if you like). That was dangerous…. but fun nonetheless.