When you think of Europe it is often easy to fall into the trap of thinking of cities: the glistening skies of Paris, the red phone booths of London, or the cobblestone walkways in Rome. But what about nature? Many of us are quick to forget or overlook the endless array of nature on offer in Europe – magnificent national parks and equally impressive hikes on offer. If you're looking for a nearby National Park to swing into for a visit on your adventures, here are the top picks!

Plitvice Lakes National Park, Croatia
Located in Croatia, Plitvice is an endless stream of green and turquoise everywhere you look. The park is heavily forested and the shimmering turquoise lakes make for the perfect backdrop to really set the scene. The park has become incredibly popular over the past couple of years so now is as good a time as any to go!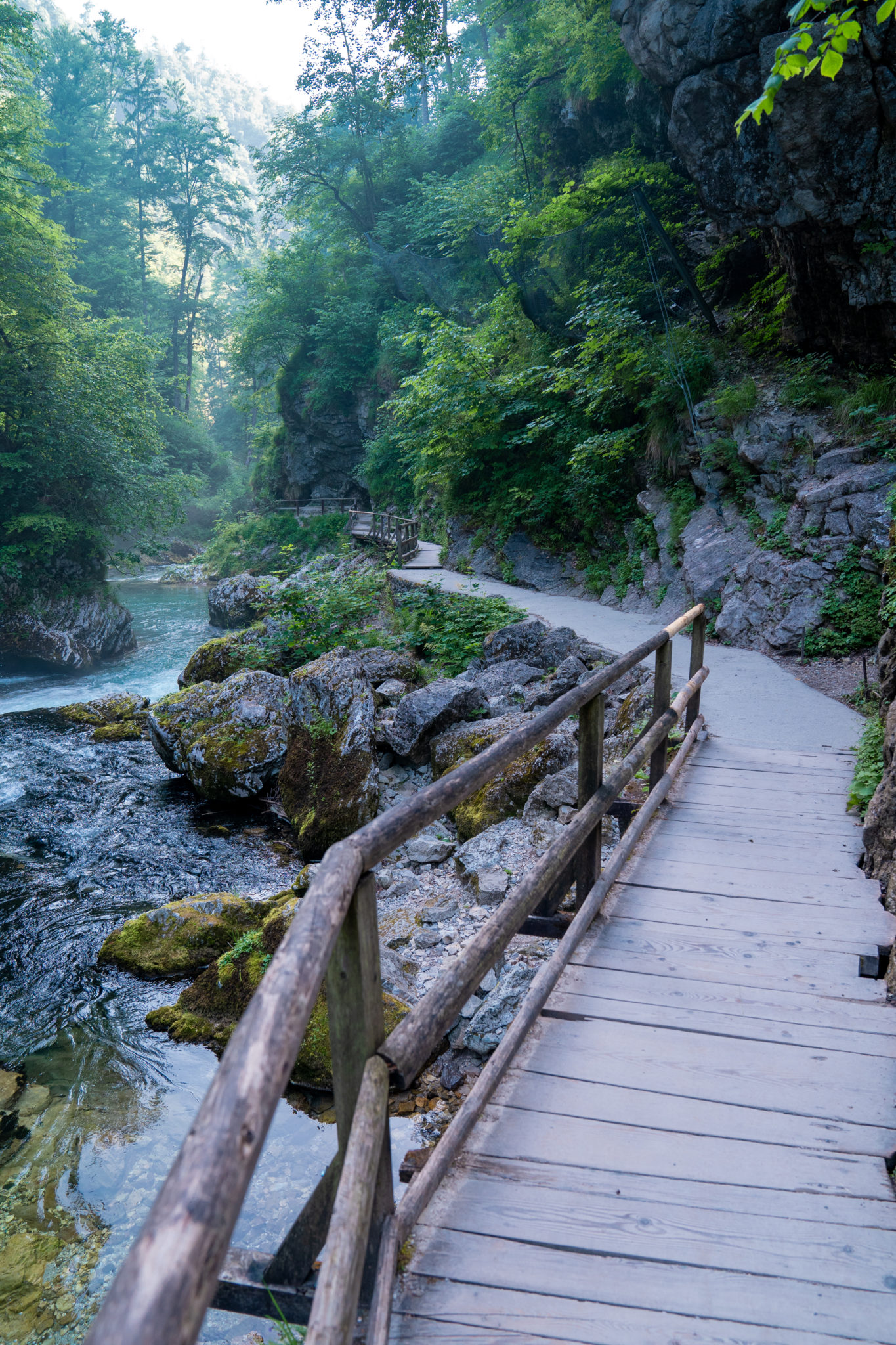 Triglav National Park, Slovenia
It is hard to believe that Slovenia has only one National Park given its high popularity amongst nature lovers, but what it lacks in quantity it certainly makes up for in quality with Trigalv. At the park's centre is Trigalv mountain standing a whopping 2,864 metres high, however it is not only hiking that is popular but also water sports like kayaking and and rafting in the summer time.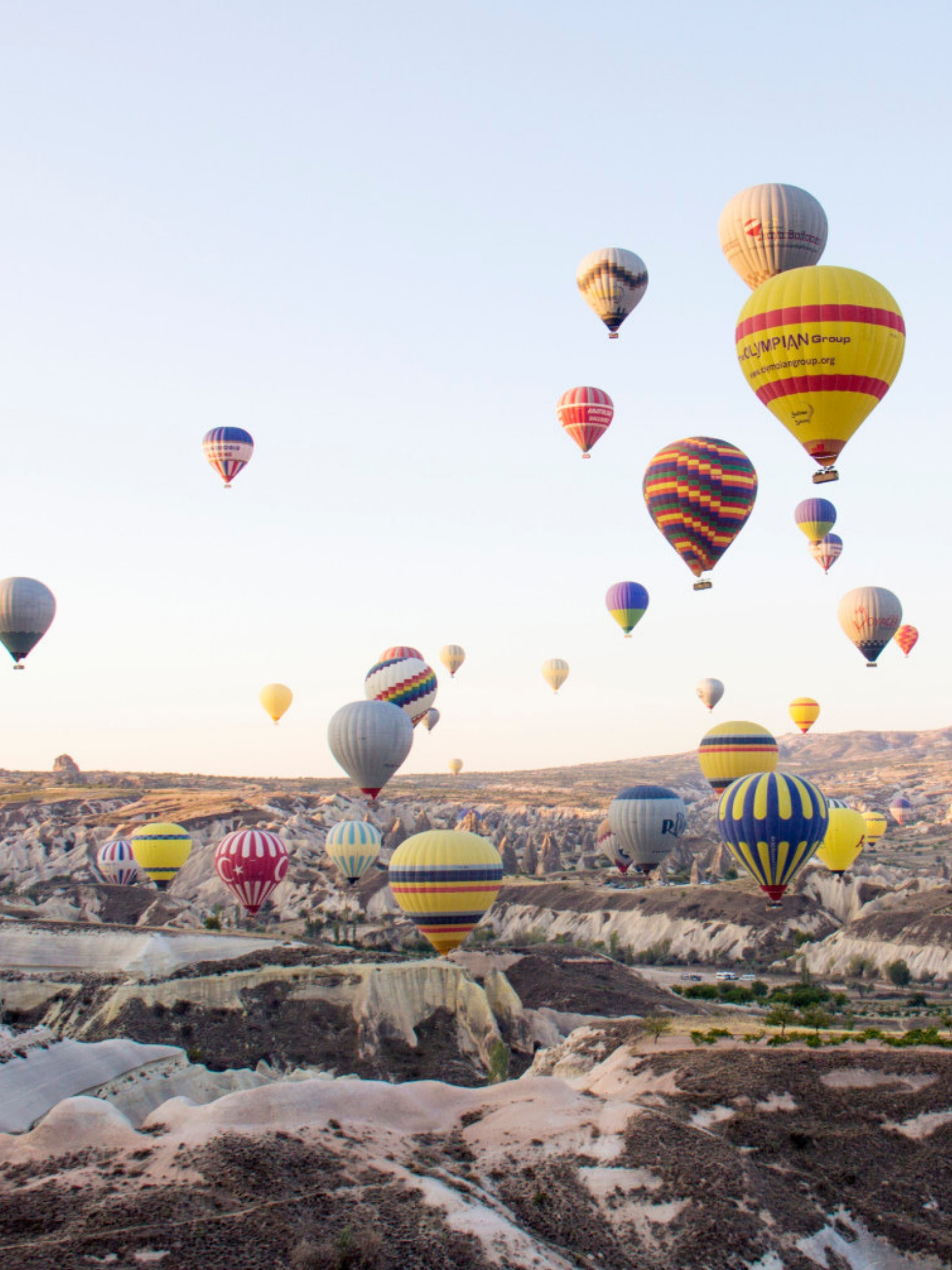 Goreme National Park, Turkey
Now thats a skyline too impressive to forget any time soon – and the reason for which Cappadocia has skyrocketed to the top of many travellers' bucket lists. The easily recognisable "fairy chimney" rock formations are what make this National Park so iconic and best viewed from the air!
Ordesa National Park, Spain
As one of the first National Parks ever to be named in Europe, Ordesa is as old as time. Although in Spain, the park borders France and home to some unique wildlife: wild boars, golden eagles, vultures and many other birds.
Belluno Dolomites National Park, Italy
As one of Europe's most visited National Parks and certainly a highlight for travellers visiting Italy, there is much to see and do in Belluno Dolomites National Park including hiking, biking and plenty of great wildlife watching opportunities. The park is a mere 90 minute drive from Venice, making this a great before or after stop in Italy.
Vatnajökull National Park
Centred around the glacier the park gets its name from, Vatnajökull National Park is yet another reason to visit Iceland (as if you needed another one!) Not only are there glaciers but also snowy mountains, geothermal areas and rivers. Visitors usually choose to hike around the area and there are camping grounds in the park to base yourself from.
Saxon Switzerland National Park,

Germany
Despite its name, this National Park is in fact located in Saxony, Germany, not a long drive from Dresden. The park centres itself on its natural rock formation which take centre stage for visitors, particularly blissful at sunset and during golden hour. The Malerweg walk is one of the most popular walks in Germany and a great way to see the park.
Durmitor National Park, Montenegro
If you find yourself in the balkans, then look no further than Durmitor in Montenegro. This park has exception hiking routes throughout and is best enjoyed in the warmer months. The park's highest peak is Bobotov Kuk, a mountain that reaches 2,522 metres!
Écrins National Park, France
France has ten national parks and Écrins is said to be one of the main standouts. The mountainous region makes this park great for exploring on foot with plenty of chances to spot local wildlife as you walk along through meadows, mountains, and around gorgeous lakes.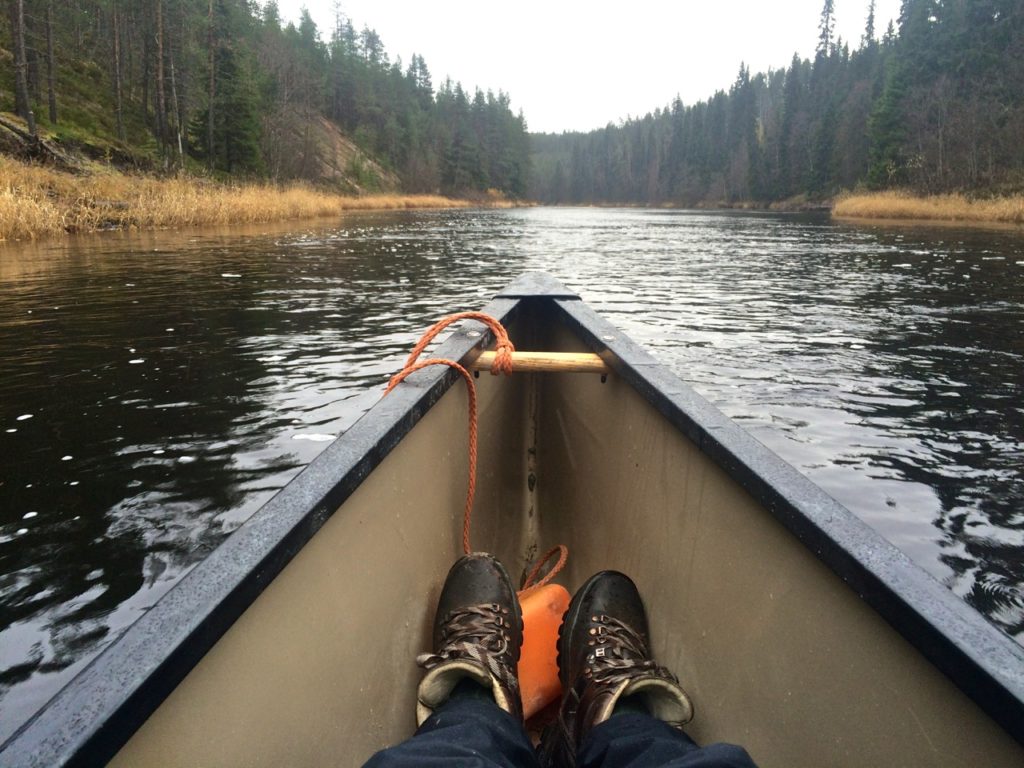 Oulanka National Park, Finland
Located in Finnish Lapland is one of the most surreal National Parks you could find yourself in — Oulanka. The park feels as if you have stepped inside a real life Chronicles of Narnia in winter, in a thick layer of snow with snowflakes falling at your sides. Outside of winter you can enjoy many great activities on land and water, my favourite being canoeing in the lakes!
Sarek National Park, Sweden
Still in Scandinavia and still in Lapland, Sweden's Sarek National Park is another standout. The park is regarded as a National treasure and it sure isn't hard to see why. This area also offers great probability of seeing the Northern Lights in the colder months, though you'll have to try your chances as there are no guarantees!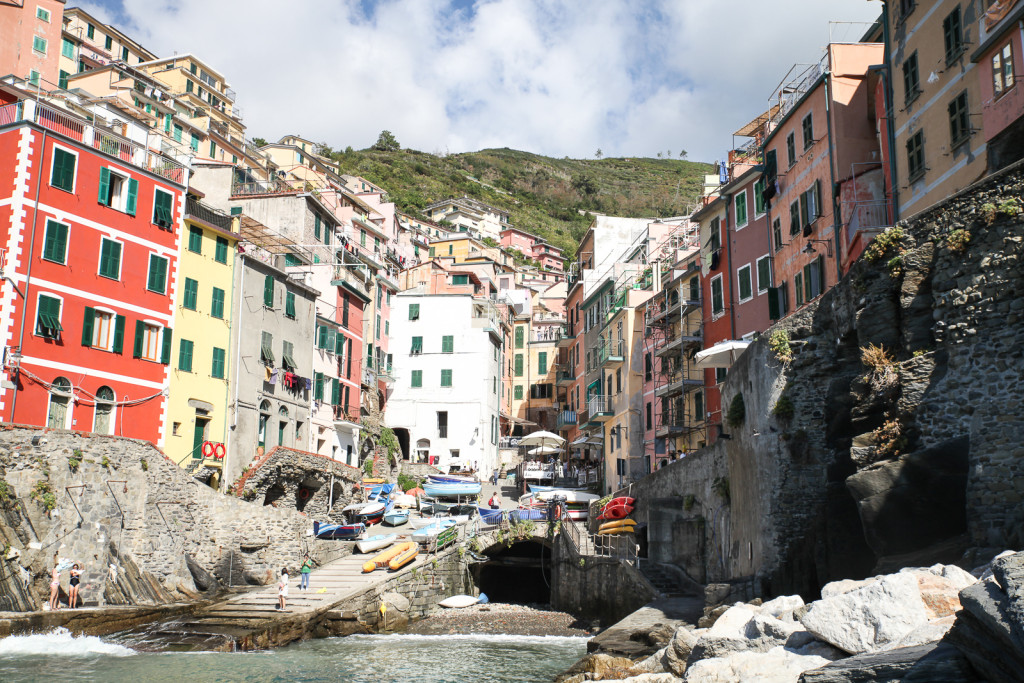 Cinque Terre, Italy
For something a little different away from nature and into the colourful coastline of Italy, head for Cinque Terre, a collection of four towns – each with their own unique flair and yet all as colourful as the next. Cars cannot access the area making it all the more exciting to explore!
Loch Lomond and The Trossachs National Park, Scotland
Way up north in Scotland in the mysterious loch districts is Loch Lomond, said to be Scotland's prettiest loch and having been to see it for myself through my travels in Scotland, I cannot disagree! There are a number of multi-day walks on offer or if you wish to take a slower pace you can even stay on Loch Lomond and cruise around by boat.
Black Forest National Park, Germany
If you find yourself in the South of Germany you simply cannot miss the chance to get outdoors and explore the Black Forest National Park, only named recently in 2014. This area is very different throughout the year, with sunny skies in summer, magnificent autumn and spring colours, and of course a thick fog in the chilly winters. The towns nearby are also worth exploring as they offer an insight into local culture.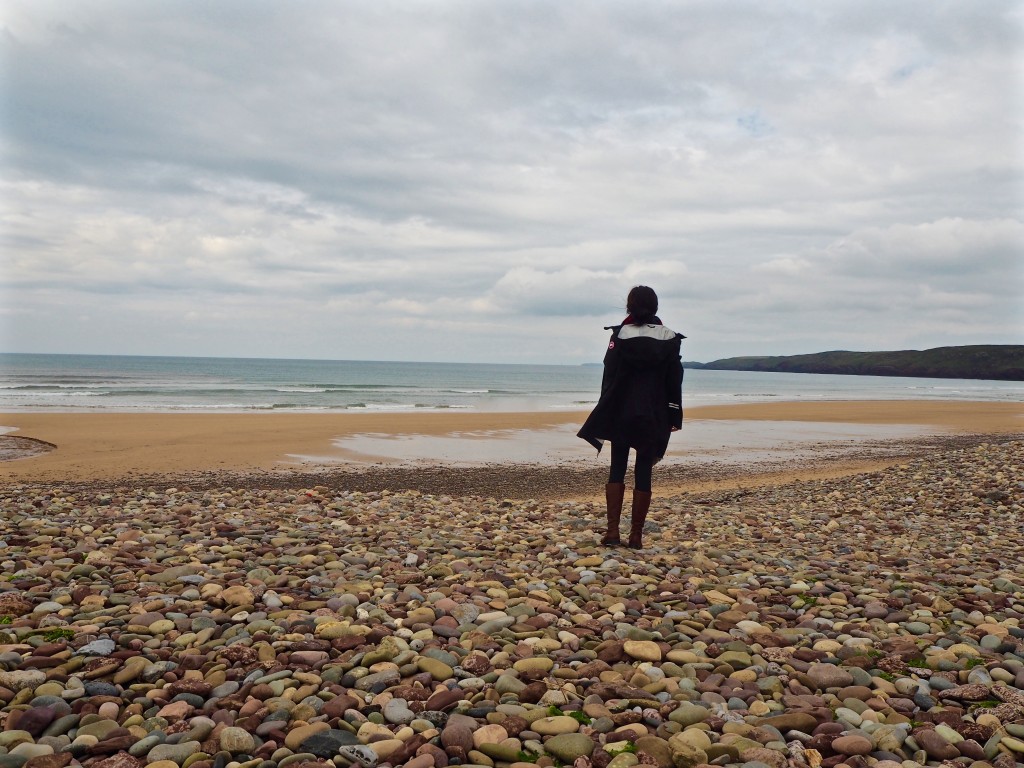 Pembrokeshire National Park, Wales
Most visitors to Wales head straight for the North with many choosing to travel onwards to the South, of which you'd be missing out if you chose not to! Pembrokeshire National Park is located in the South of Wales on the coastline and encompasses many great coastal walks, beaches, in particular one beach – Dobby's Beach (please excuse the Harry Potter film reference).
Hohe Tauern National Park, Austria
Another country that cannot be missed of the list thanks to its iconic beauty and unforgettable landscapes is Austria, at the heart of Europe. Hohe Tauern includes Austria's highest mountain with a name that won't be easy to forget – the Grossglockner. A self-drive through this mountain range is truly an experience in itself, but don't forget to get outdoors and explore afterwards!
Cheile Nerei Beusnita National Park, Romania
Although you probably haven't heard of it, the photo should speak for itself. Romania is often overlooked when considering national parks to hike and explore, though a trip East is well worth the extra effort. This particular park is a blend of blues and greens, with lush forests to explore on foot in a less conventional, more off-the-beaten-track kinda way!
Mljet National Park, Croatia
This secluded island in Croatia doesn't get nearly as much praise as it deserves, but perhaps that is what makes it so special – it is so little talked about and thus so little known! Surrounded by two salt water lakes, if you're looking for something a little more out of the ordinary, this is it.
Swiss National Park, Switzerland
It may come as a surprise to learn, however Switzerland has just one national park and this would be it! As is to be expected of a country filled with impressive mountains and drool worthy landscapes, this national park is full of "WOW" moments, particularly in autumn when the leaves change colour and leave a feast for the eyes.
Rago, Norway
Last but never least – this wouldn't be an adequate list of national parks without reference to Norway – arguably the capital of great hikes in Europe! Rago National Park is no exception, with impressive landscapes and dramatic mountain ranges as far as the eye can see.