Sooooo you wanna travel in your 20s and not be a walking, talking cliché? I feel you. A while ago (a few years) I wrote a blog post about the best 20 places to visit in your 20s, before I had travelled nearly as much as I have now (60 something countries or so, tbh I have no idea). Back then I wrote a list of clichés. There, I said it. Now – a little older, wiser, and much better travelled, I have 20 places to travel in your 20s that will offer you a much better experience culturally and get you away from the norm. Here they are!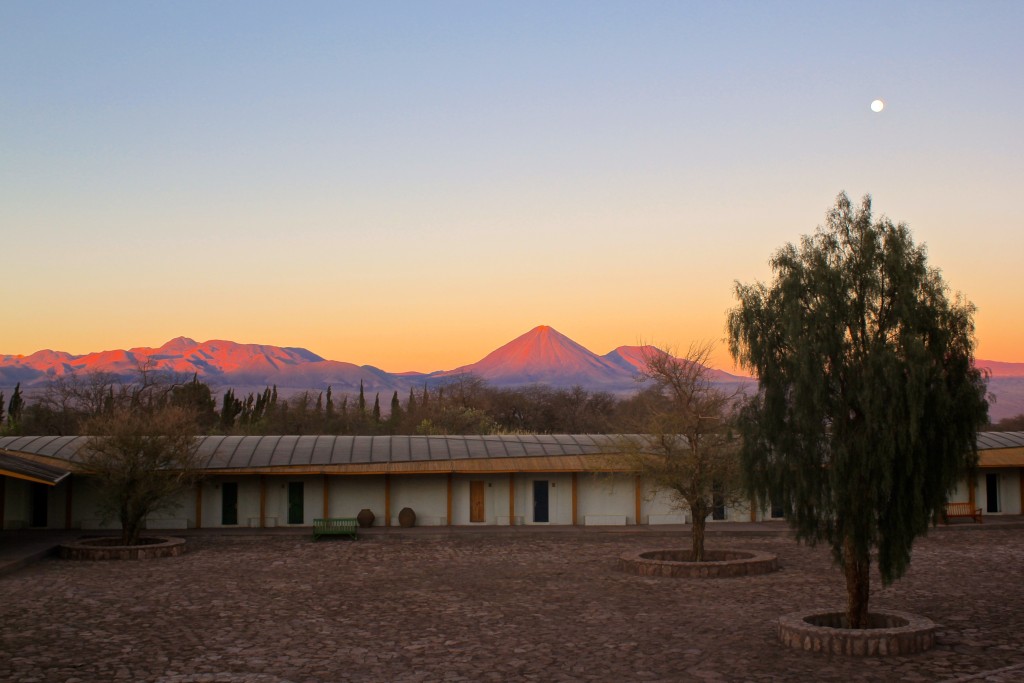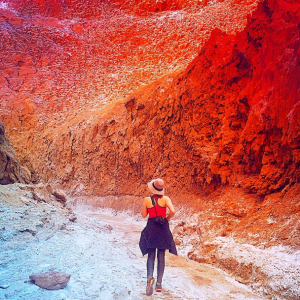 Atacama Desert, Chile
When you think of the world's driest desert, you think there's probably gonna be nothing there. Wrong you would be! San Pedro de Atacama is the charming little town that lies at the centre of the Atacama Desert, your base for your stay in this diverse area of land mass. When I say diverse I'm talking about salt flats, flamingoes, a cactus valley, llamas (YES!), smoking geysers, stargazing, volcanoes and so much more. If you come to the Atacama Desert be sure to give yourself 4+ days here as there is plenty to see and do, including some great climbs to the tips of volcanoes (some of which are active mind you!)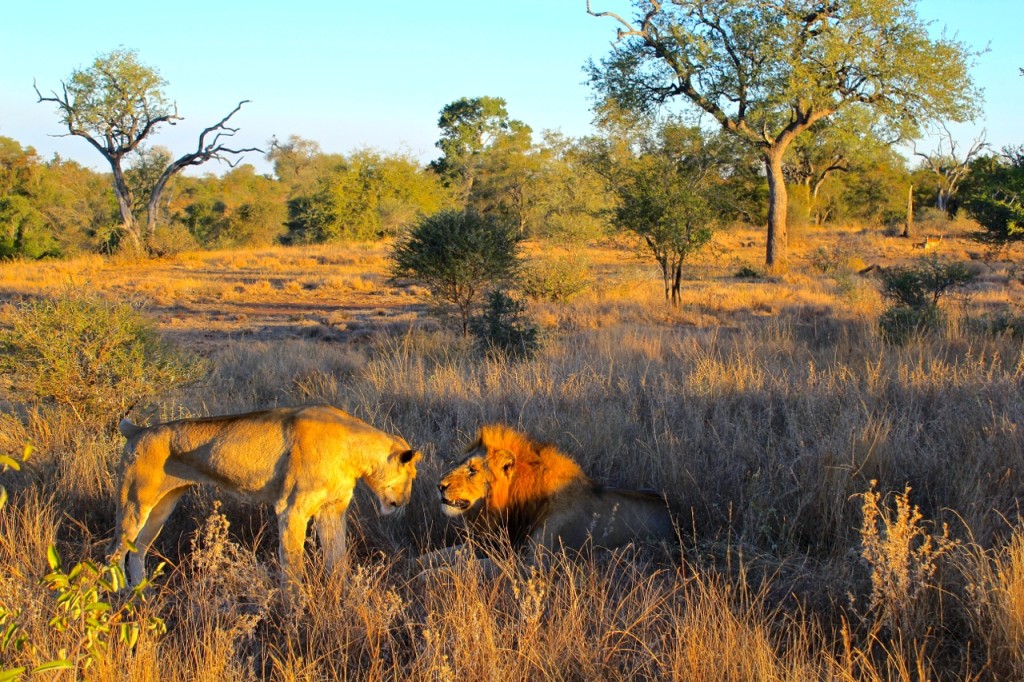 Kruger National Park, South Africa
For as long as I can remember I have wanted to go to the continent of Africa and see lions, zebras, giraffes, rhinos and hyenas (and a long list of other animals but for the sake of your time in reading this article, lets end there!) When I finally did make it to Kruger National Park in South Africa, I saw all of these animals on my first day and continually throughout the rest of my few days on safari. No other experience in the world can compare to seeing these predators in their natural habitat and I would strongly urge anyone who loves animals to make their next trip an African safari! If you are looking to volunteer (as many 20-somethings and beyond do), please please please do adequate research into where you are volunteering and how effective these charities/organisations are. A great documentary to watch before you choose to volunteer with animals is Kevin Richardson's "Lion Man", which you can watch here on youtube.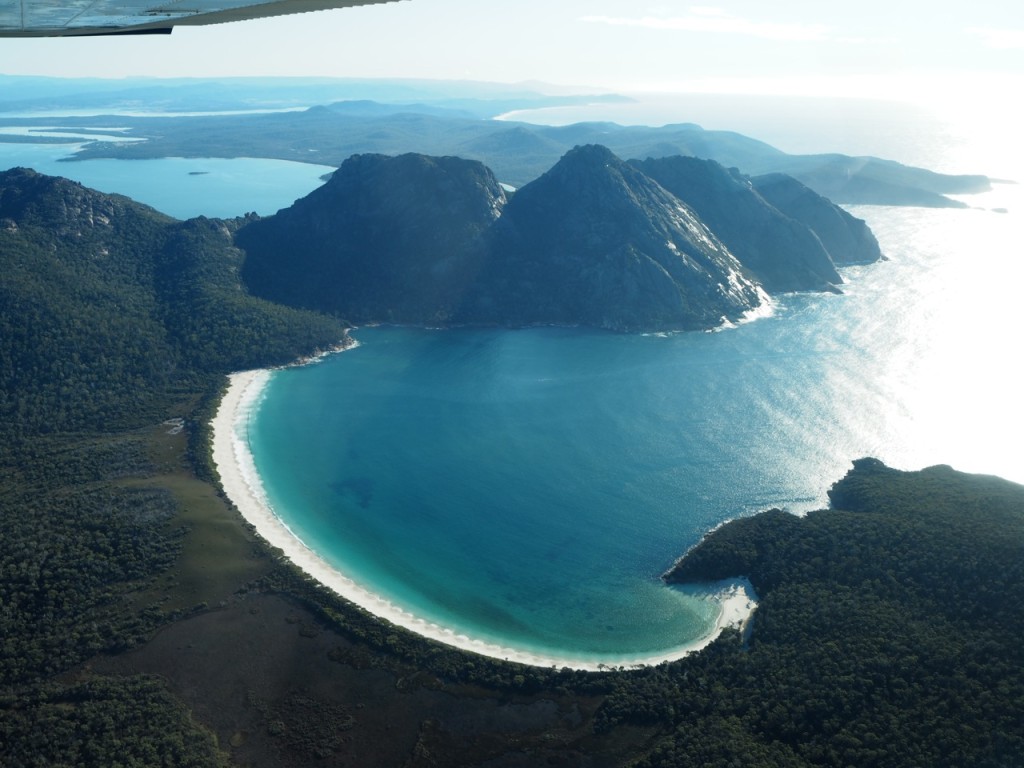 Freycinet National Park, Tasmania, Australia
Tasmania has been named the world's most diverse island and with mountains, stunning coastlines, quaint and charming towns, colonial history and some of the cutest wildlife, it isn't hard to see why. I'll be completely honest with you though, I am overtly biased. This is my home. However I can guarantee you if you know anyone who has been to Tasmania, no matter how far away they've travelled to get here, almost all of them will say this is one of the most gorgeous natural beauties on this planet. The best way to do Tassie in your 20's is to grab a bunch of friends for a 2 week road trip around the island (you could do it in 1 week but this is the kinda place you wanna take it slow!)
Trans-Siberian Railway through Russia
Could there be anything more exotic than a train journey across the country of Russia, ending in China, Mongolia or North Korea!? As the longest train journey in the world, there's a lot of time to kick back and let the world quite literally pass you by on the Trans-Siberian railway. Here's a really helpful article if you're looking to book.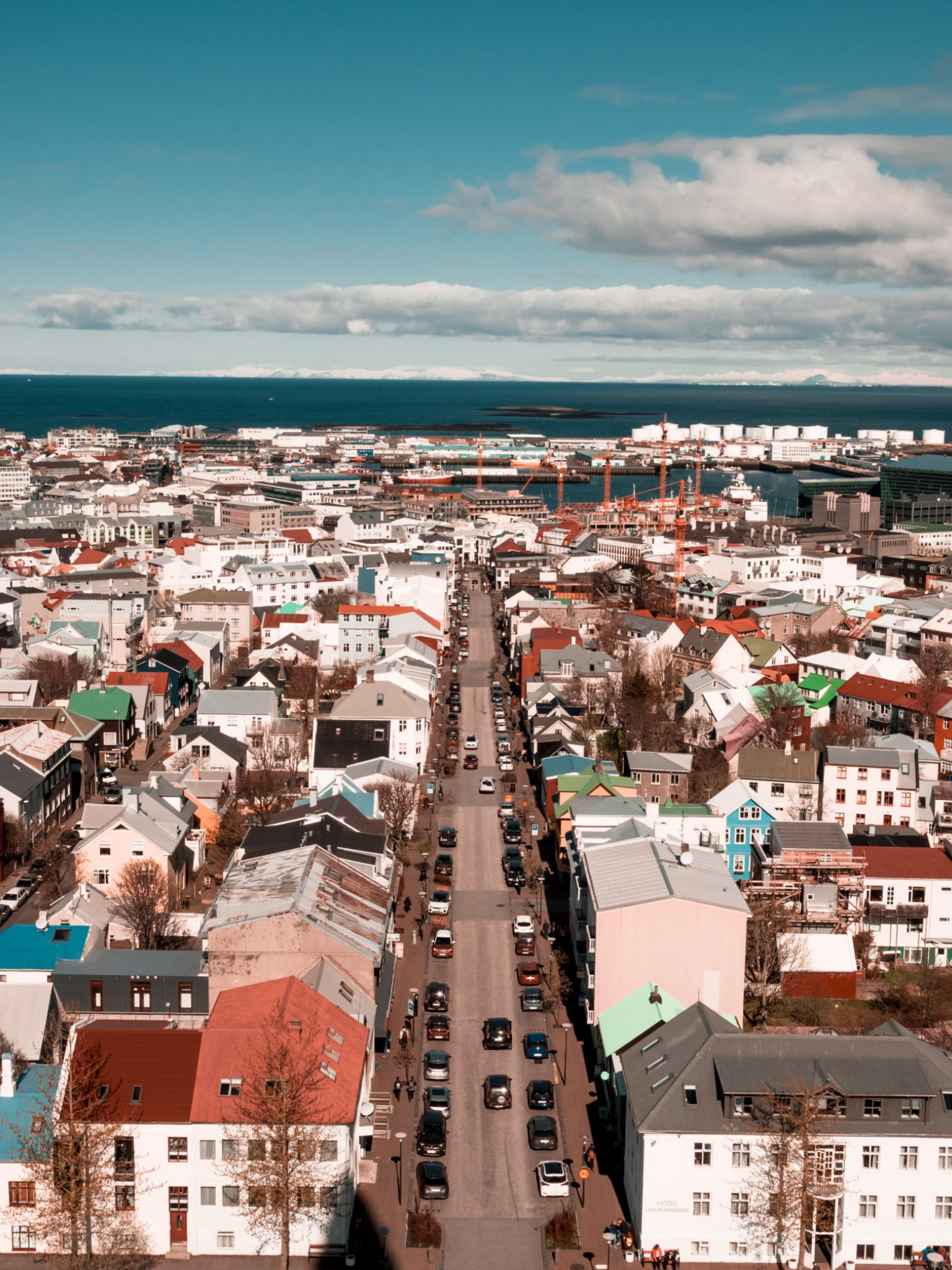 Reykjavik, Iceland
While a trip to Iceland is expensive, it is entirely worth the investment if you're looking for something in Europe that's a little different and a lot exciting. Reykjavik is this gorgeous city pictured above with colourful rooftops, interesting cuisine, and very friendly locals who are proud to call Iceland home.
Plitvice Lakes National Park, Croatia
Croatia has quickly become a bucket list destination for most 20-somethings, and nowhere is that more so than coastal Dubrovnik and island hopping on yachts in the summer. But if you want to see more of Croatia beyond the hot spots and find a hidden gem of your own, then head on over to Plitvice Lakes National Park (the image above is just a glimpse at this gorgeous natural reserve).
Isle of Skye, Scotland
If you're looking for a getaway that actually means you will get away, then I can't recommend Scotland enough, particularly the Isle of Skye. I was told this place typically attracts an older clientele, but that only made me want to go more. I just wanted to hide away in a hidden (but cold) paradise where I could wander freely, take some time to myself, write, and breathe. Sometimes you gotta do it!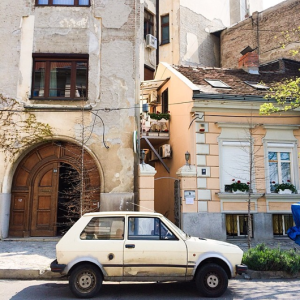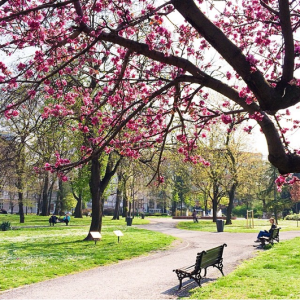 Belgrade, Serbia
My long time childhood friend once said to me his favourite place in all of his European travels was Belgrade, the capital of Serbia. I was pretty stunned by that statement, not only because I hadn't been when he told me, but also because it wasn't even on my radar and this was the first I heard of it! Me being me, I put it on my list for my next trip to Europe and some months later I was there in Belgrade for a few days to see what all his fuss was about. Turns out it really is one of the coolest cities in Europe, with sooooooo many young people (who love to party by the way) and it is also really cheap, so a great place to base yourself for a few days or even a week to just kick back and enjoy this city.
Big Sur, California
The big names like Los Angeles and San Francisco are awesome to visit in your 20's, but so is getting off track by venturing between the two (ROAD TRIP!) and visiting Big Sur on the Pacific Coast Highway. The best way to visit is by driving from San Francisco or, if you're up for that road trip, travel in either direction between Los Angeles and San Francisco.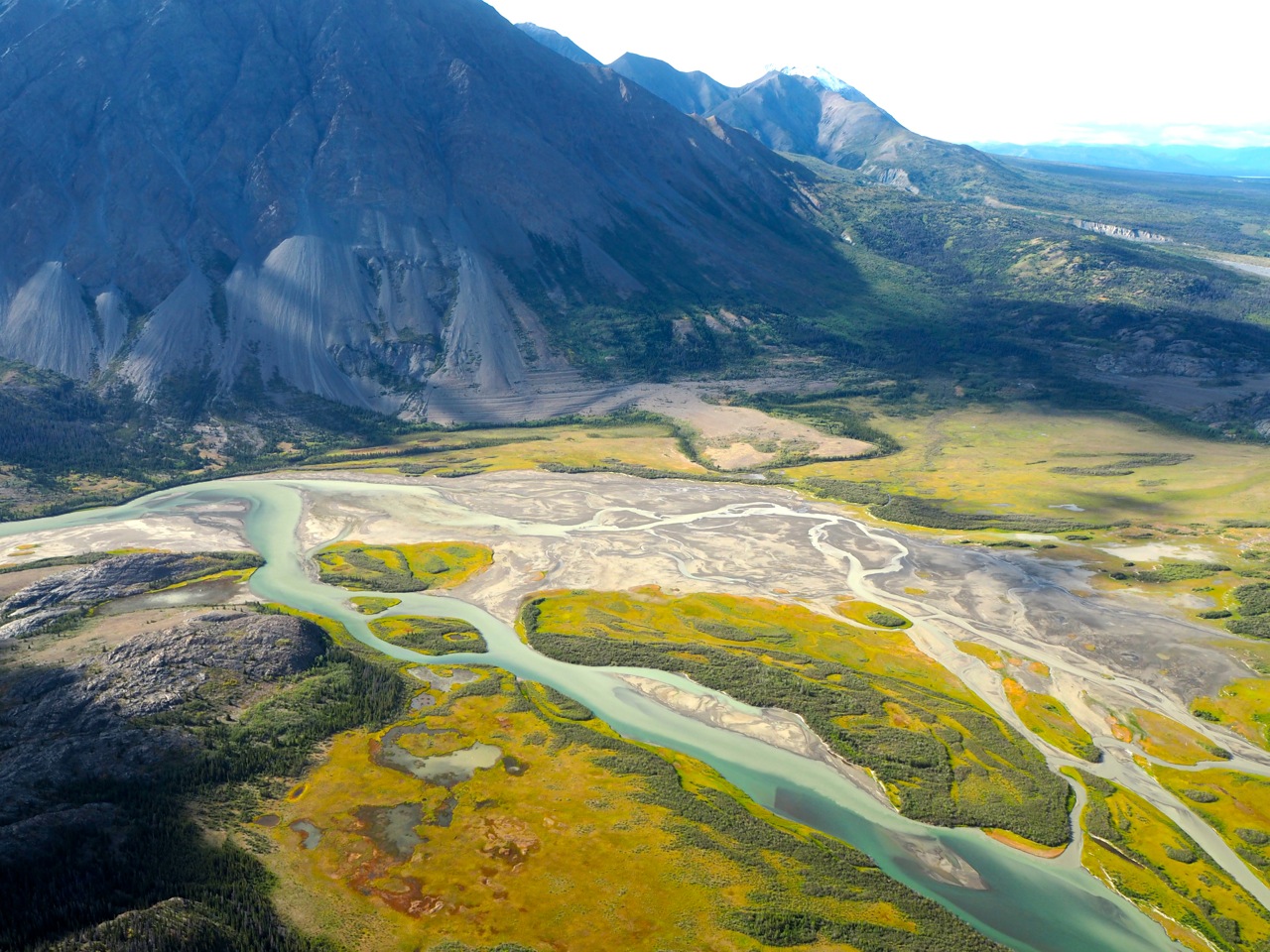 The Yukon, Canada
For my first trip to Canada I decided I would venture beyond the popular choices (though I would gladly return to visit Vancouver, Jasper, the Rockies and Banff… oh and Calgary for the Stampede!). Instead, I visited the Yukon, which is Northwest and runs to the border to Alaska. It was a really authentic, localised experience that couldn't have been a better introduction to Canada if it was trying! I'll definitely be back.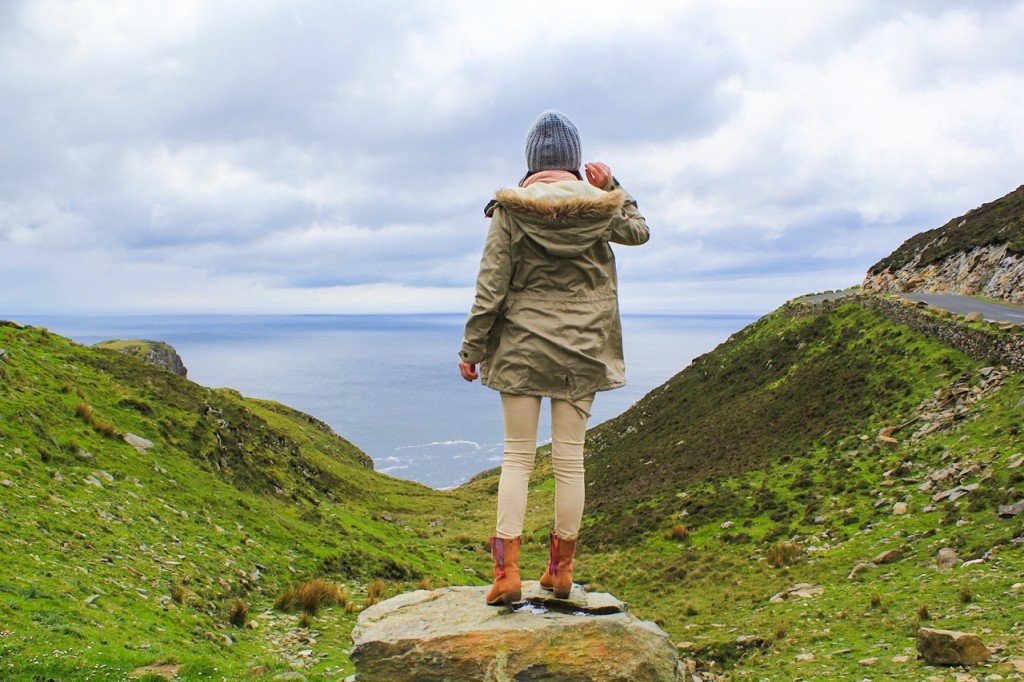 Irish Road Trip
One of my favourite solo adventures in my 20s has been driving around Ireland with absolutely no plan whatsoever. I truly had no idea where I would end up each day, just driving until I was tired of adventuring and checking myself into a roadside B&B. It was a really freeing experience to not have plans and no intent on arriving, to just travel for the sake of travelling. If you're looking for inspiration, here are 8 of my favourite places from my trip to Ireland.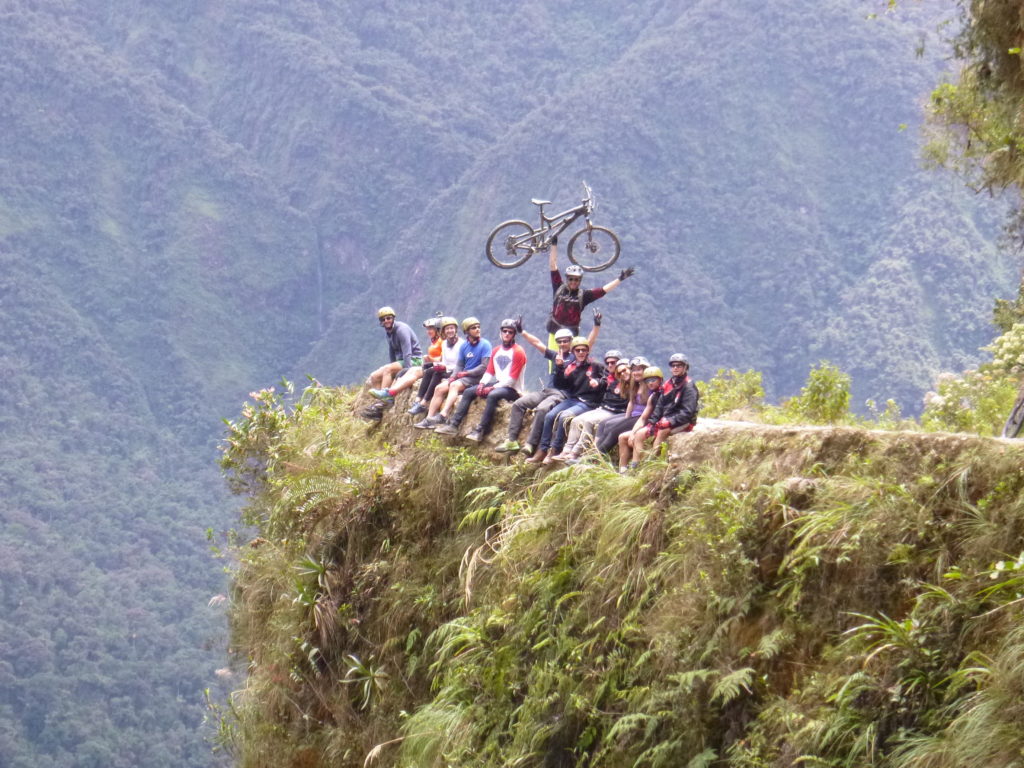 La Paz, Bolivia
Perhaps the most terrifying experience of my travels to date (even more scary than bungy jumping, sky diving and swimming with a crocodile) was bike riding death road in Bolivia. As terrifying as it was, it was also completely exhilarating and gave that rush of adrenaline in its purest form. I'm not really sure if I would recommend it or not recommend it, as I'm still scared just thinking about it (!!!) But it was a really great experience to test my limits nonetheless. La Paz, the nearby and capital city of Bolivia is about as authentic as you can get in South America these days. I love the way they've held on to their traditions and how rare it is to see the golden arches (I think I saw one) in the city.
Lapland, Finland
It was in Lapland, Finland that I decided I would uproot my life, pack all my things, and move to a cabin in the woods. Of course if you follow my blog regularly you will know I didn't, but it is still a distant dream of mine to buy a cabin in the woods in Lapland – the perfect winter wonderland that resembles a real life Chronicles of Narnia if ever there were one.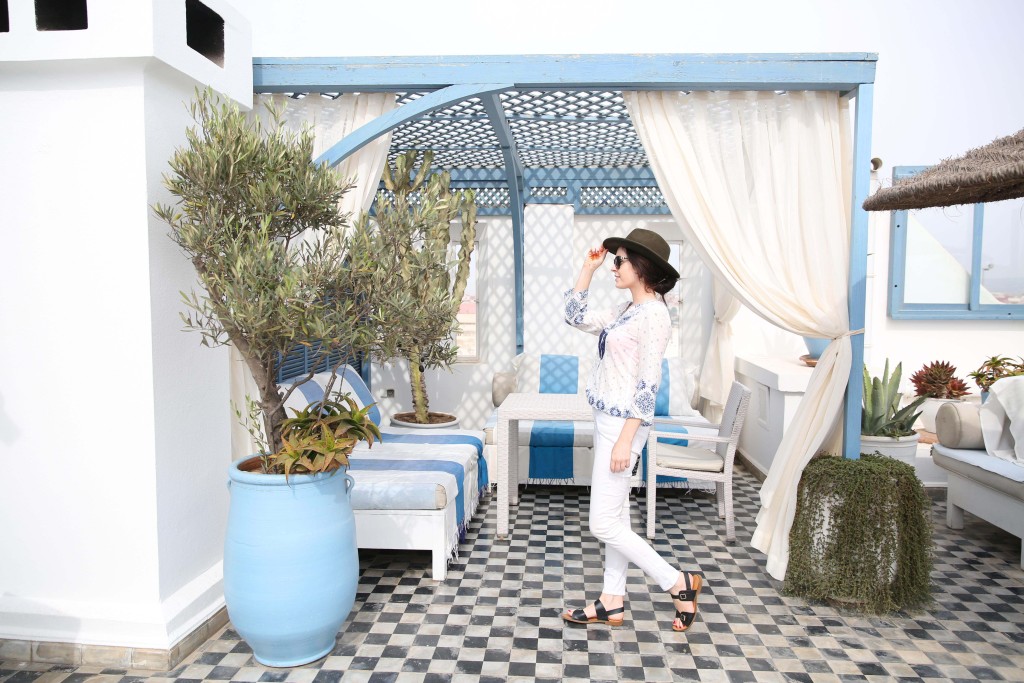 Essaouira, Morocco
If you've ever dreamed of going to Morocco you've probably thought immediately to Marrakech, the colourful and vibrant city filled with snake charmers, souks, and spice markets. Whilst I love Marrakech (like, a lot!), I can't recommend enough that you venture beyond Marrakech and see the rest of Morocco – particularly the seaside town of Essaouira. This town feels much more authentic and relaxed, particularly in the summer as it is filled with both Moroccans and visitors.
Havana, Cuba
If there's just one place I want to go more than anywhere else in the world right now, Havana is it. As if it were caught in a time warp, both the buildings and cars have been preserved over the years of the US embargo, making this one of the most authentic countries in the world to visit, as it has not been exposed to Americanisation. Now is the time to go!
Costa Rica
Costa Rica is a great choice for travellers wishing to explore Central America and in recent years the country has really picked up in popularity amongst the young adventure travel market. There are also a great selection of eco hotels (and more importantly tree houses!!!) and plenty of animal sanctuaries to visit in order to see the rare animals like sloths, jaguars and pumas! For a full guide to get you going, see this article about road tripping in Costa Rica.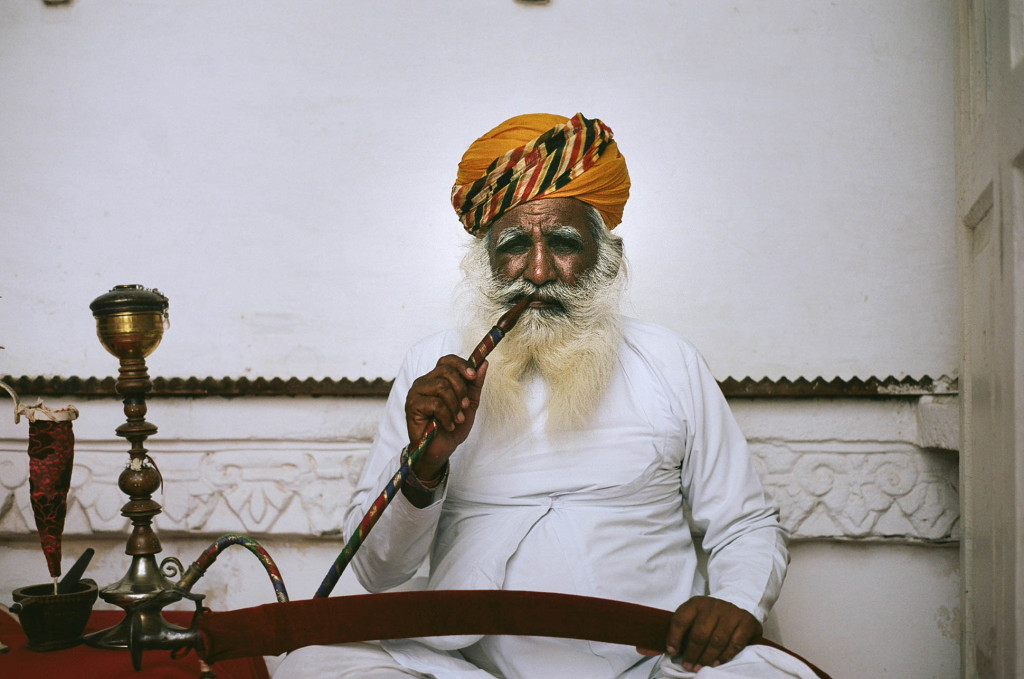 India
They say a trip to India stays with you your entire life and after reading this article, you'll soon see why. Full of culture (like no other), great food, amazing sights and authenticity in every sense of the word, a trip to India should be on every 20-something year olds' list of travels!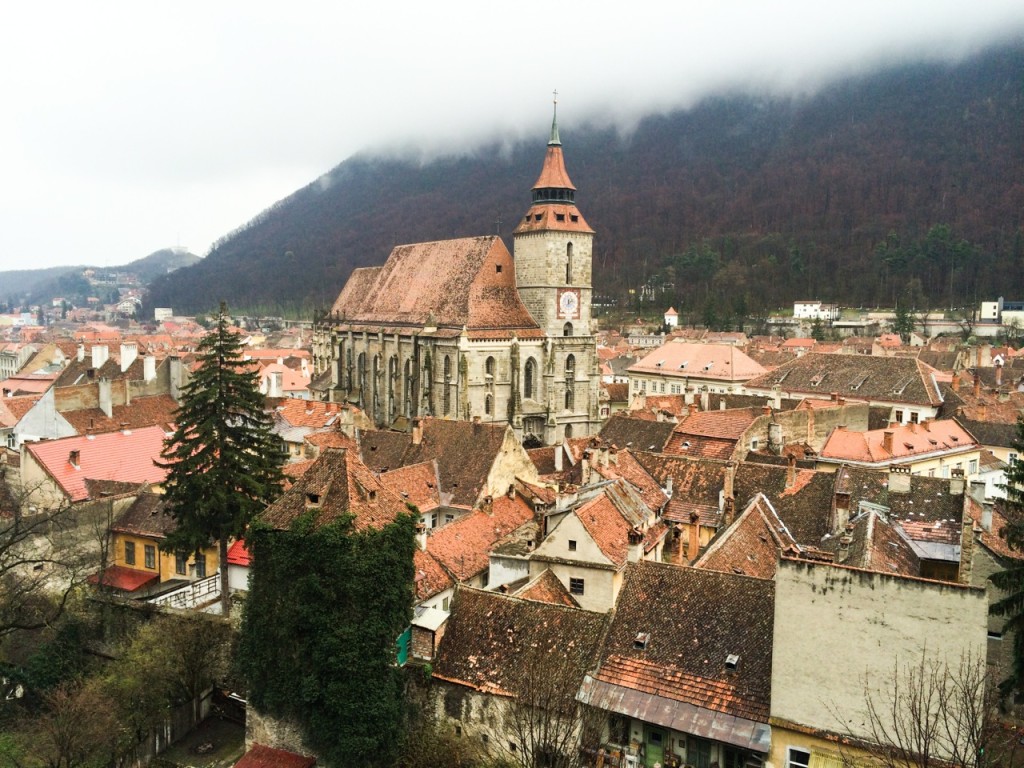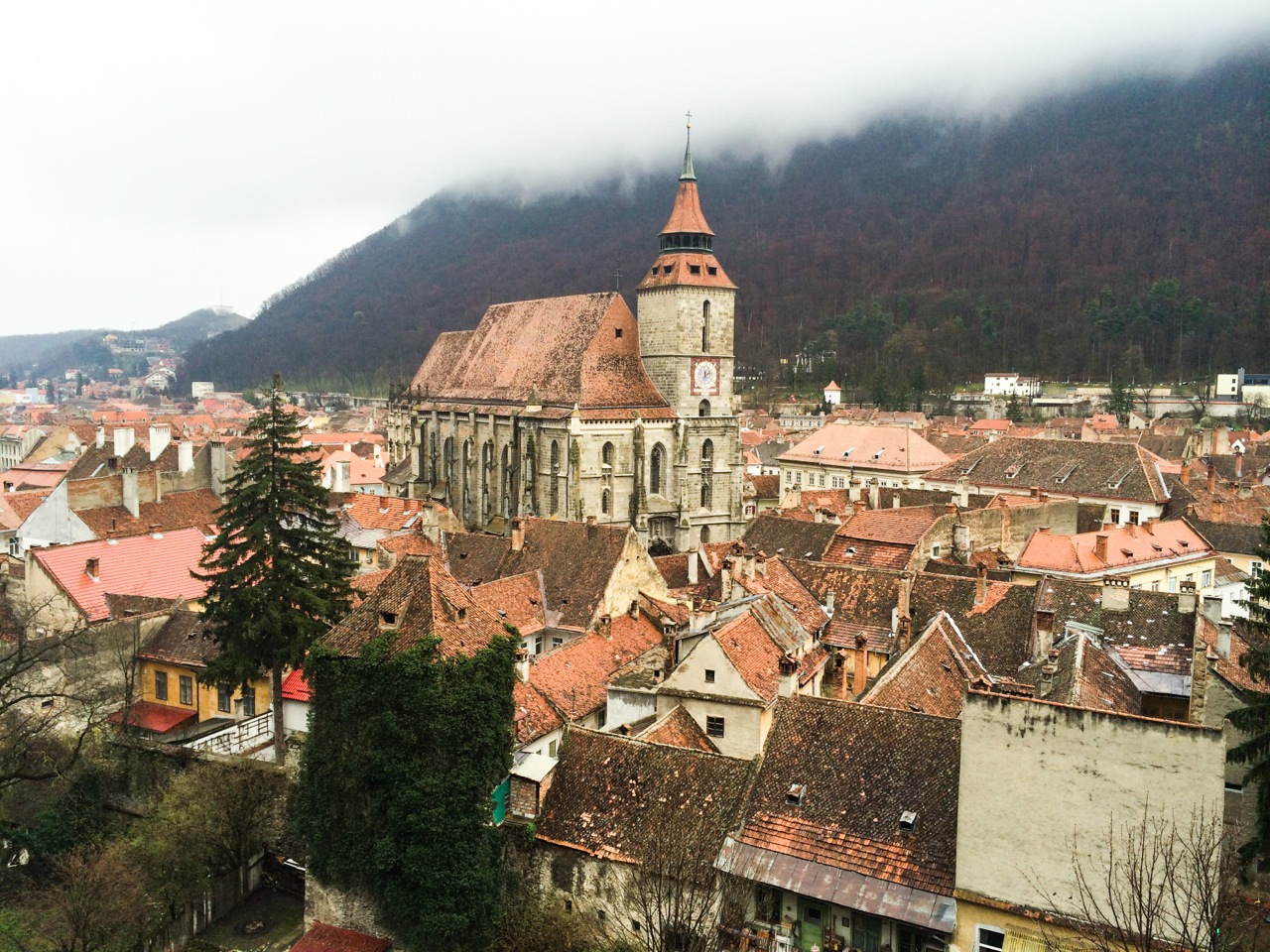 Transylvania, Romania
One of my favourite (and completely unexpected) trips last year was to Brasov, a small town in Transylvania, Romania. Like most visitors to this town, I positioned myself here as a base to explore the nearby castles and mountain ranges: particularly Dracula's Castle and Peleș Castle, which is recognised as Europe's most beautiful castle. In general a visit East of Poland (as far East as most travellers get) is a complete eye opener and full of more cultural + authentic experiences than you could ever get in the West (don't get me wrong, there's culture all over Europe!!!!). But what I love about the East is the fact that it is still less travelled and it opens your eyes to sights and experiences you couldn't have elsewhere.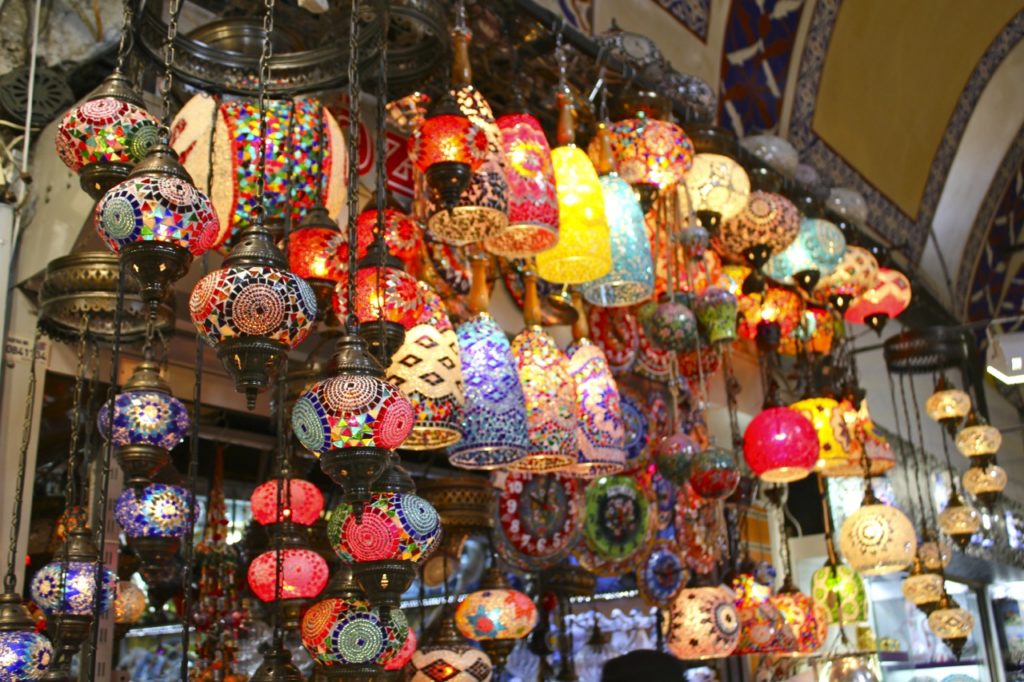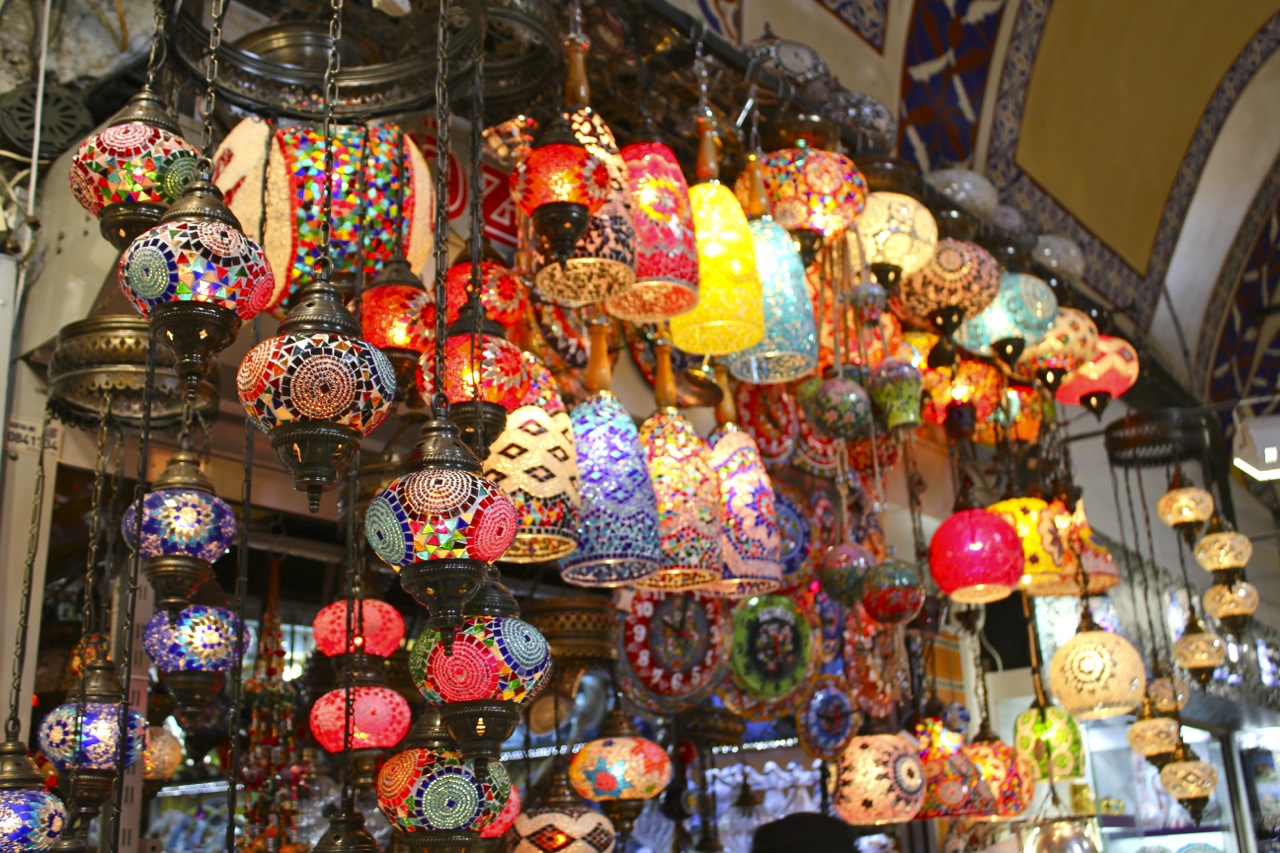 Istanbul, Turkey
Walking through the labyrinth that is the Grand Bazaar would have to be one of the world's most exciting experiences. With magic lamps, the colourful spice market, old compasses from hundreds of years ago… it really is a world in itself that allows you to step back in time, imaging the days of Constantinople or even Byzantium.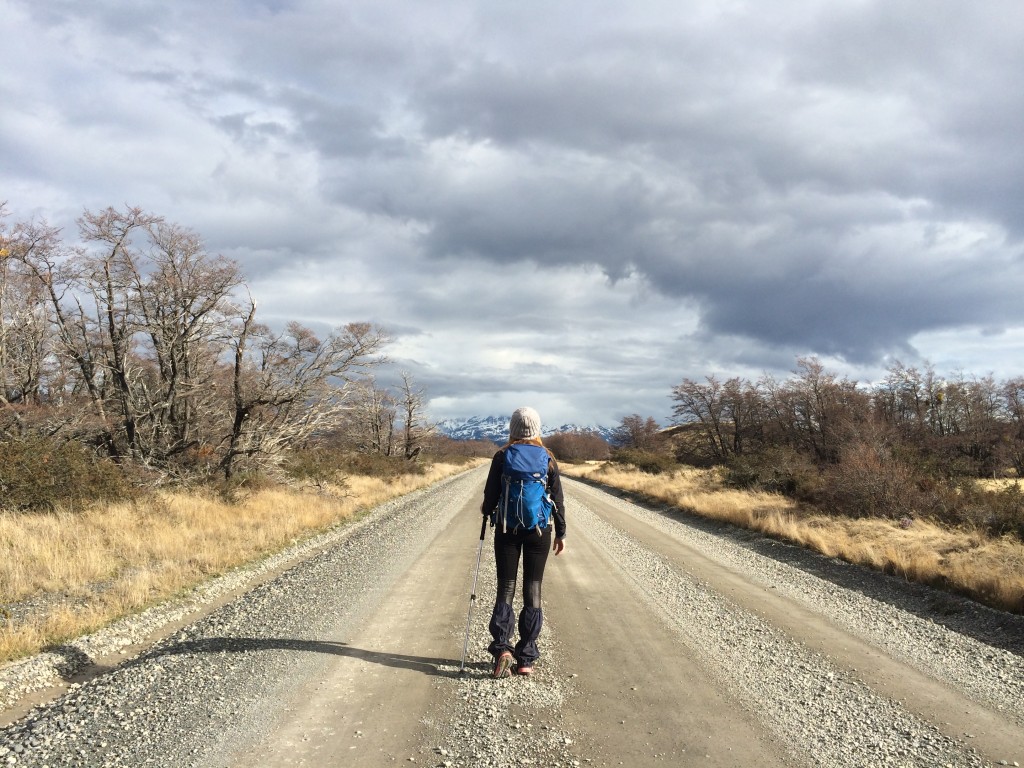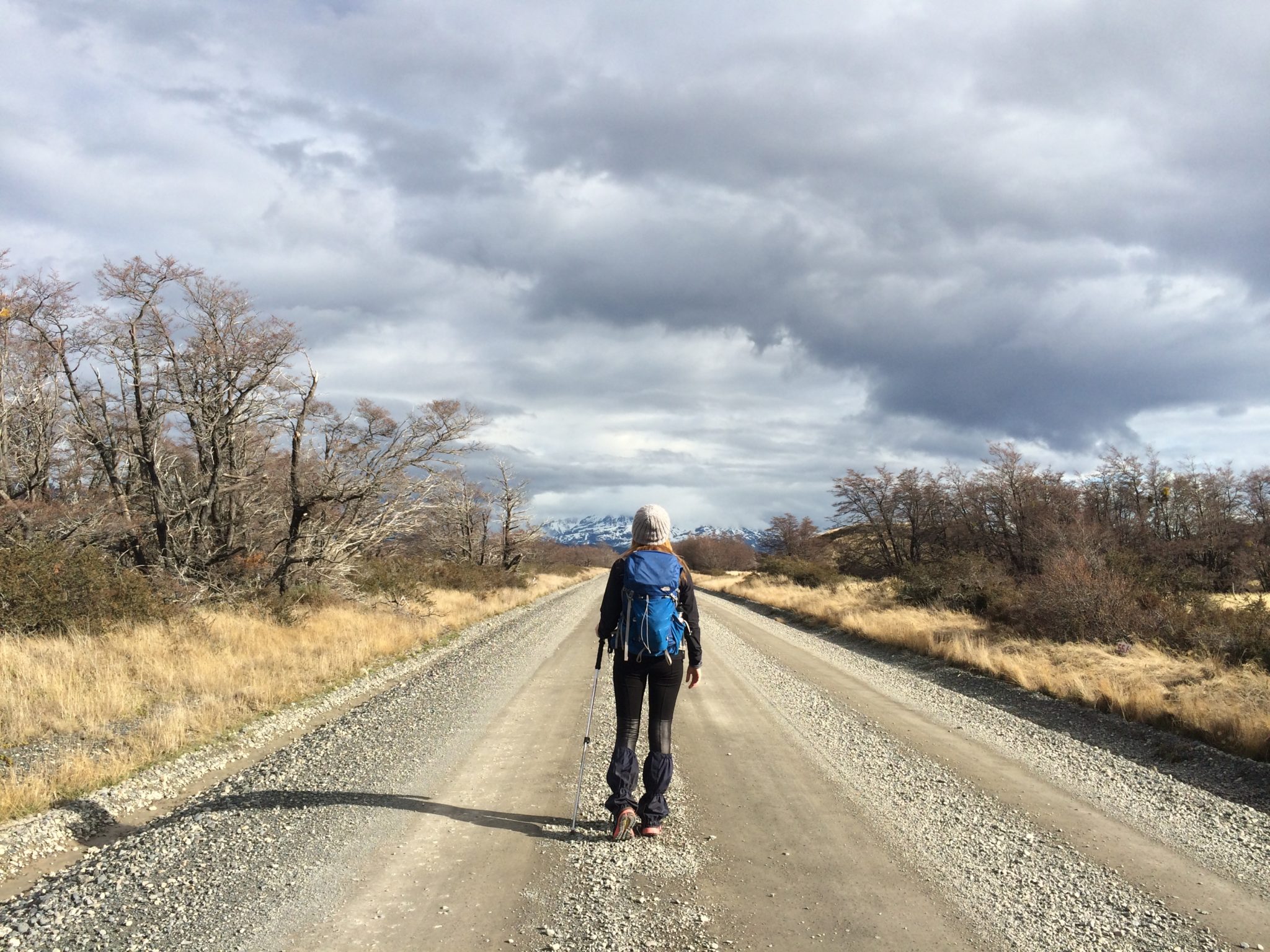 Torres del Paine, Chile
If you're up for a little more physical activity, pack your bags, train your body for a mission of a hike, and head on over to Chile for the "W" or "O" track in Torres del Paine. These hikes are not only a physical test, but also open your eyes to some of the most stunning scenery and landscapes the world has to offer. Expect snow-capped mountains, icebergs, avalanches, and a rare glimpse at local wildlife.
Over to you! What are some of the best destinations you have visited out of the ordinary?