Sunsets – who doesn't love them? The chasm between day and night, when the sky ignites with golden, vivid light and celebrates the day that has just been.
Australia is home to some unparalleled, enchanting sunsets over incredible landscapes. In all seriousness, it'd take a list of 50 or 100 sunset picks to get even close to shortlisting even the best Australia has to offer. So in no particular order, here are some: 20 sunsets that you should definitely experience in Australia.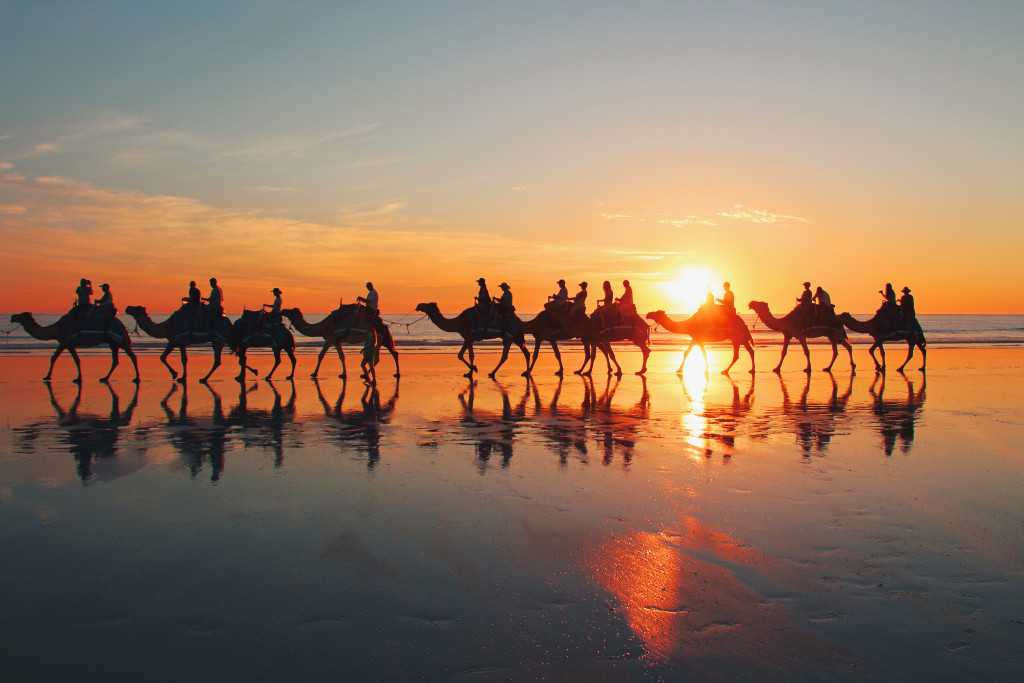 1. Cable Beach, Broome (Western Australia)
Think twenty two kilometres of flat, white sand, red ochre cliffs, turquoise water, balmy weather… and camels. Cable Beach in Western Australia takes the cake.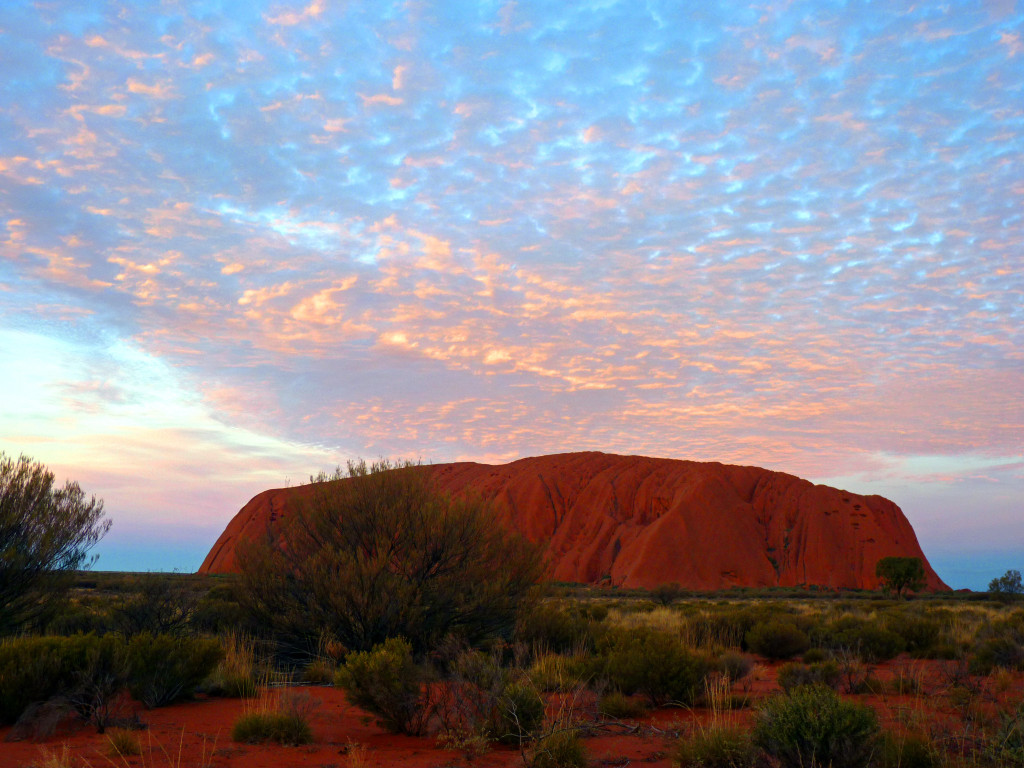 2. Uluru (Northern Territory)
Nature's playground for specatular colours and profound silhouettes is definitely at Uluru and Kata Tjuta in central Australia. Here you'll find dune walks, hot, deep red rocks and a three hundred and sixty degree scenic view extending to the horizon. A place where Australia's heartbeat is strong.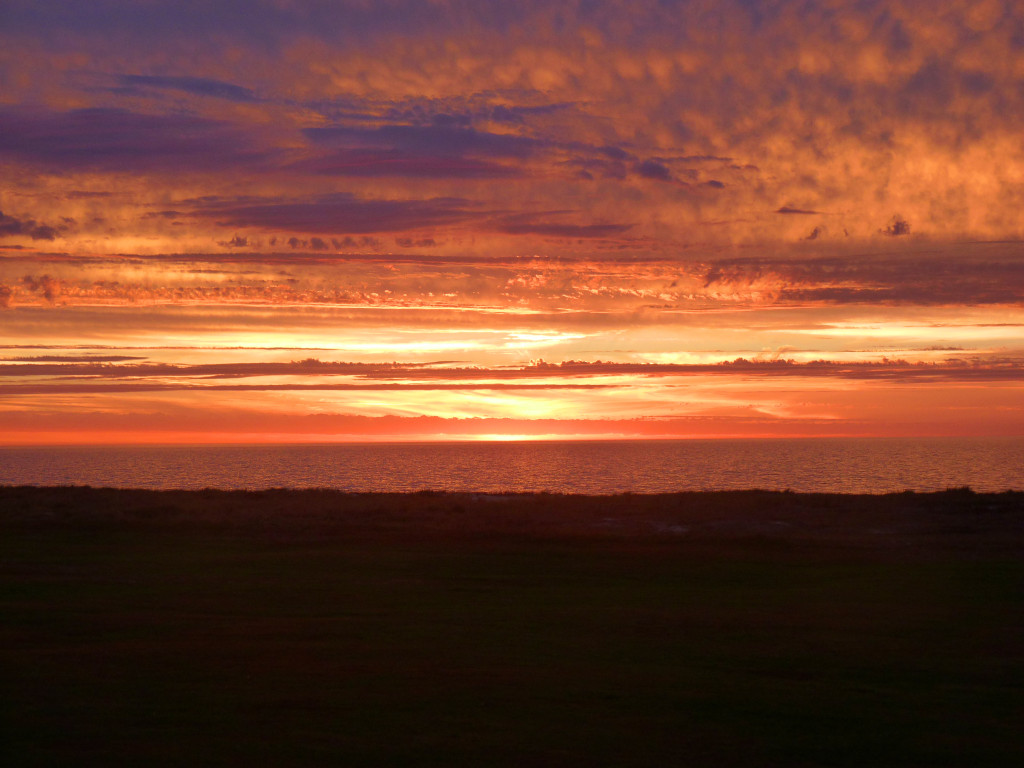 3. Kingston (South Eastern Australia)
Two hundred and forty kilometres from Adelaide, South Australia, and sitting pretty on Lacepede Bay you'll find Kingston – home to wine makers, cattle grazing, fishing and spectacular sky shows.
4. Sydney Harbour Bridge (New South Wales)
Catch the last glimpses of the day and watch Australia's most iconic icons illuminate from one of the many vantage points of Port Jackson, more commonly known as Sydney Harbour.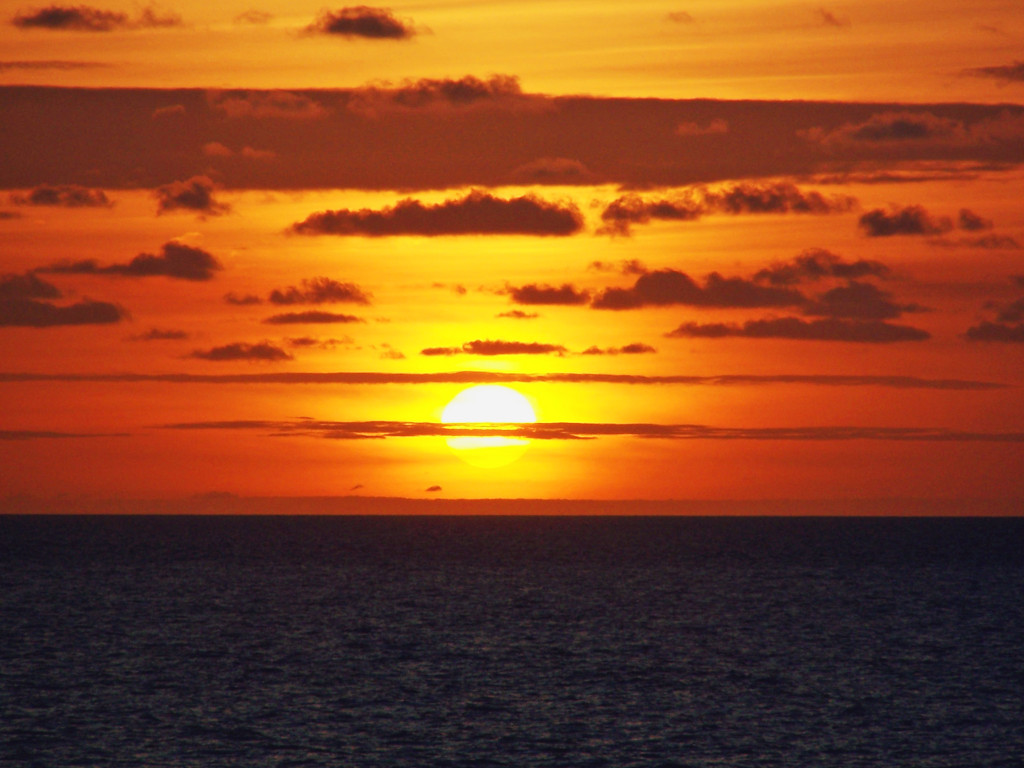 5. Cape York Peninsula (Queensland)
In Far North Queensland you'll find Cape York Peninsula – one of the last remaining, and beautifully unspoiled, wooded savannah wilderness areas on earth.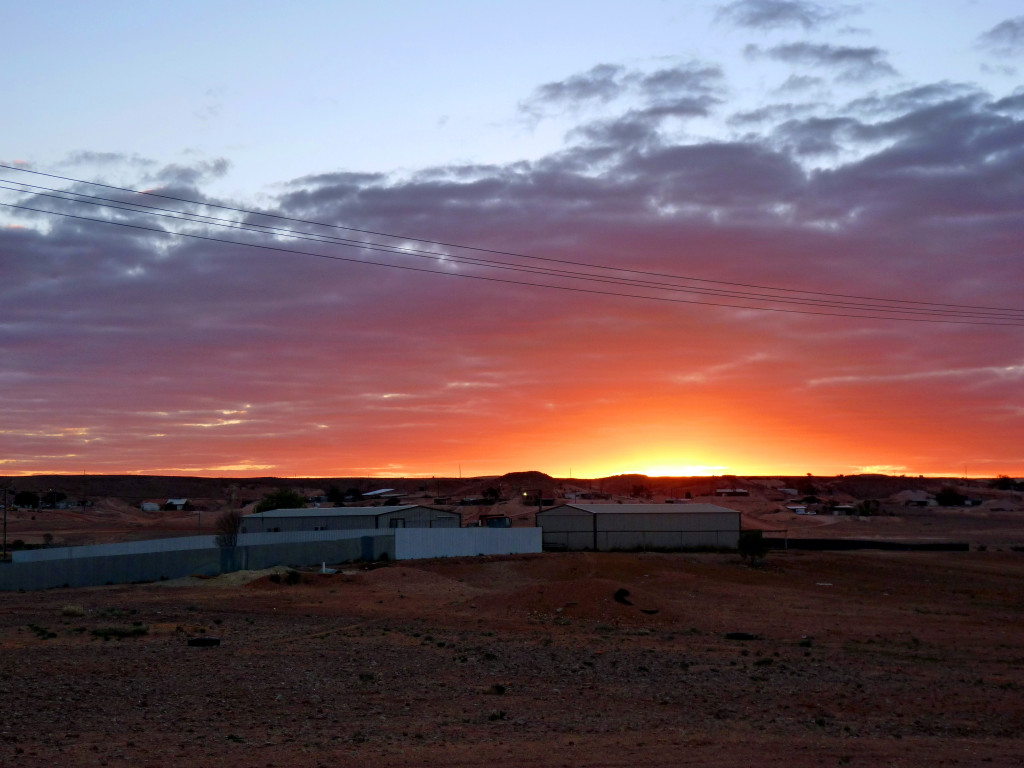 6. Coober Pedy (South Australia)
A small town in Northern rural South Australia, home to scorching and harsh daytime heat, "dugout" underground homes and incredible sunset displays.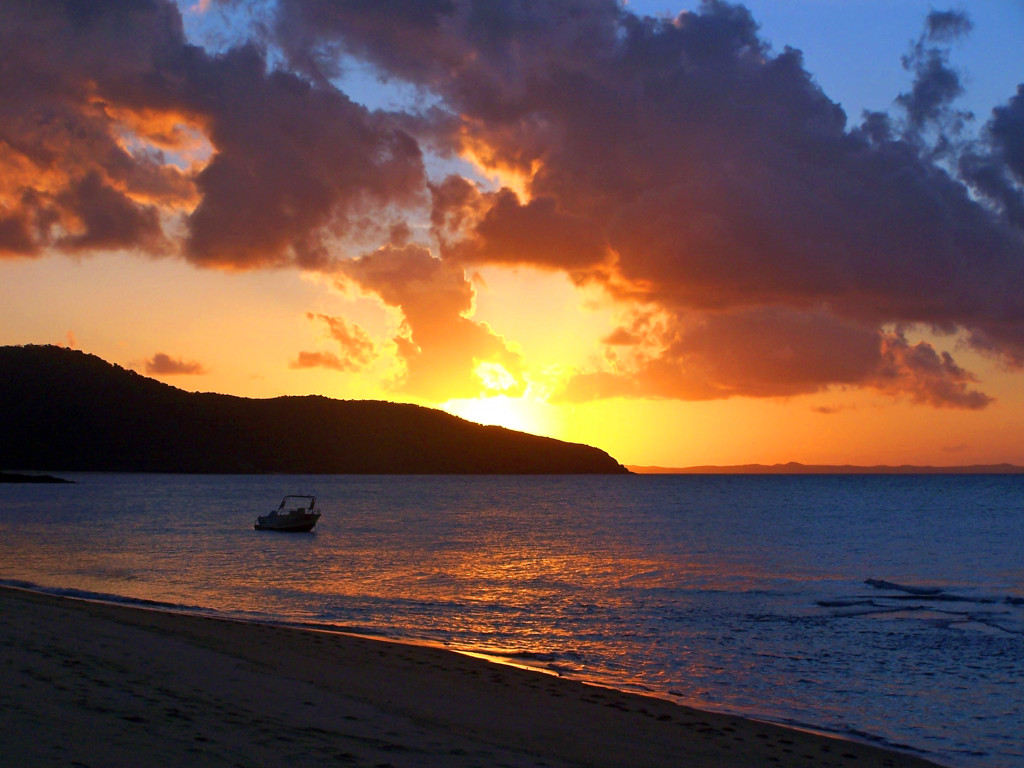 7. Punsand Bay (Queensland)
Also known as the northern-most point in Australia. Watch the sun set over the Arafura Sea in the Indian Ocean.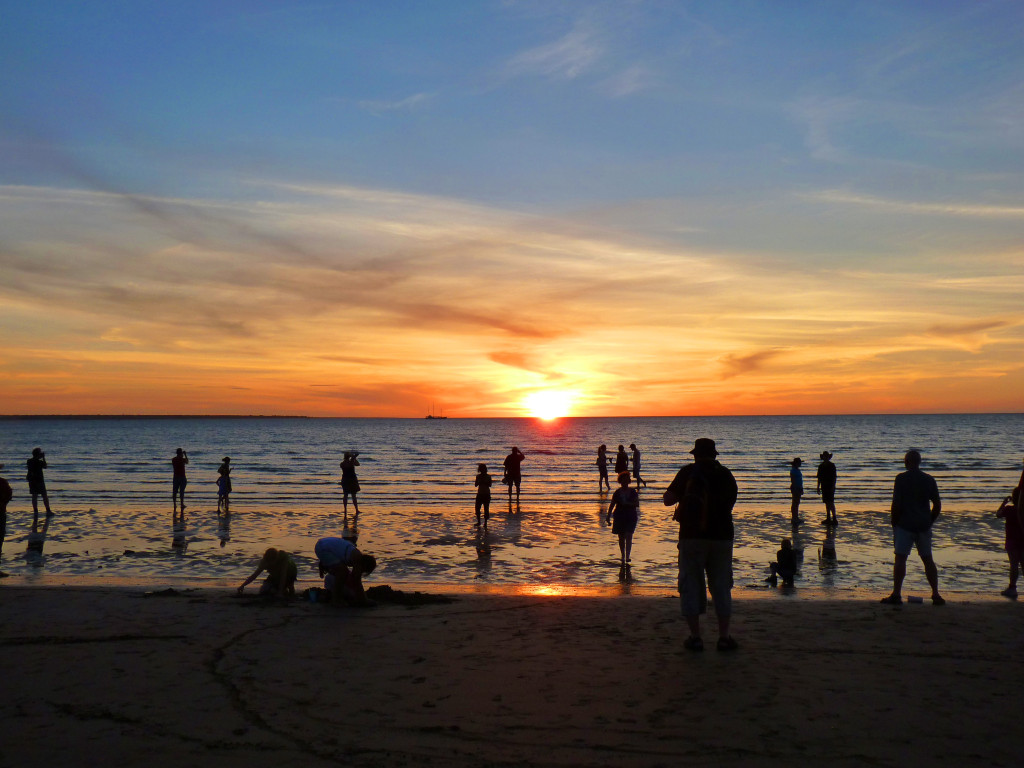 8. Mindil Beach Darwin (Northern Territory)
Here you'll also find sunset markets, boasting a plethora of street food, buskers, a vivid atmosphere and yes – a golden sunset. The sunset markets are open every Thursday and Sunday evening between May and October. You'll love!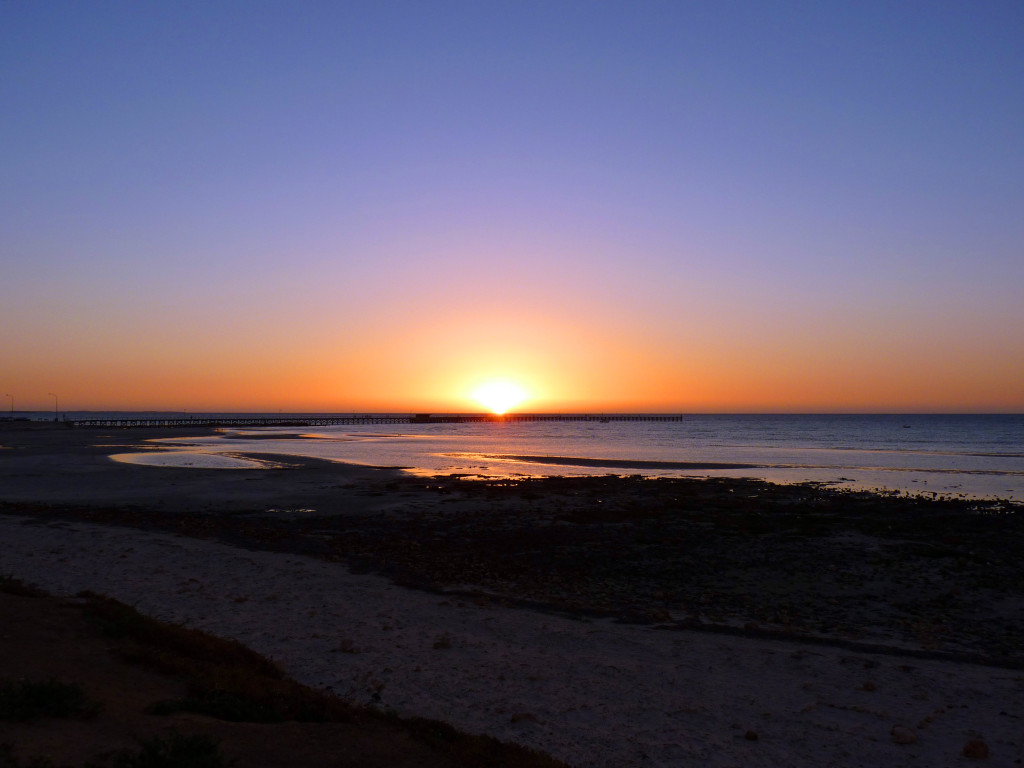 9. Moonta Bay (Yorke Peninsula, South Australia)
A well-loved seaside town, home to fishermen, sandy coves, and crystal clear waters, you'll love this spot to breathe in a golden sunset. Moonta Bay is located on the shores of the Spencer Gulf in South Australia.

10. Kakadu National Park (Northern Territory)
A drawcard in Australia is definitely Kakadu National Park. Nearly half the size of Switzerland, Kakadu National Park is an enormous nature preserve with a plethora of plant species, bird species and other wildlife – like saltwater crocodiles. Don't miss the sunset here!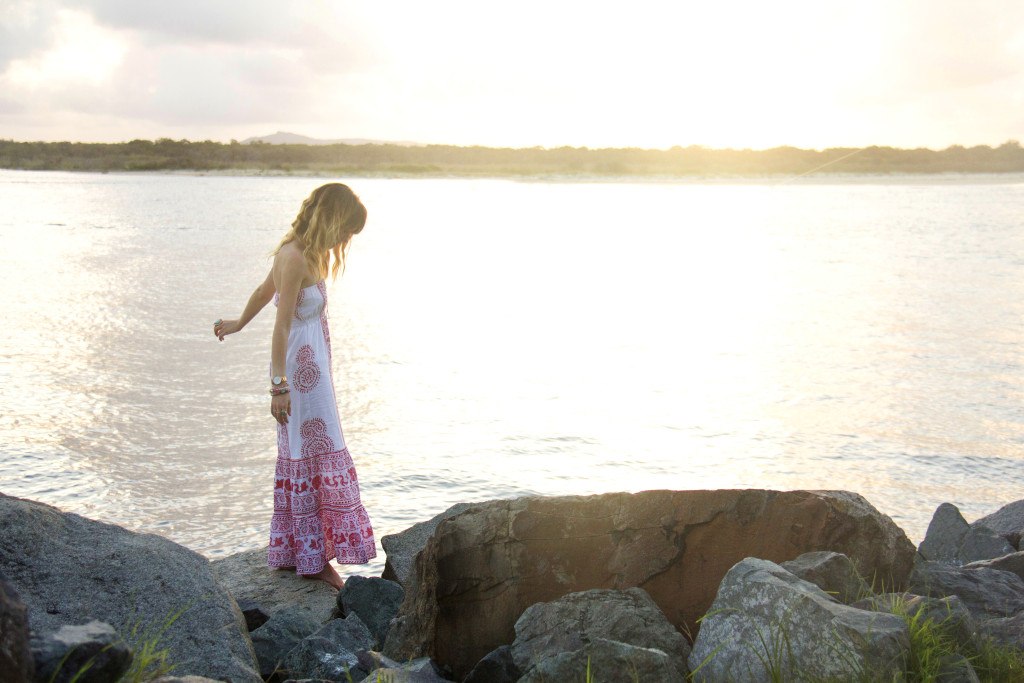 11. Noosa Heads (Queensland)
Well, you have to see a sunset somewhere on the sunshine coast – it just makes sense! And Noosa Heads is a pretty beautiful place to do so.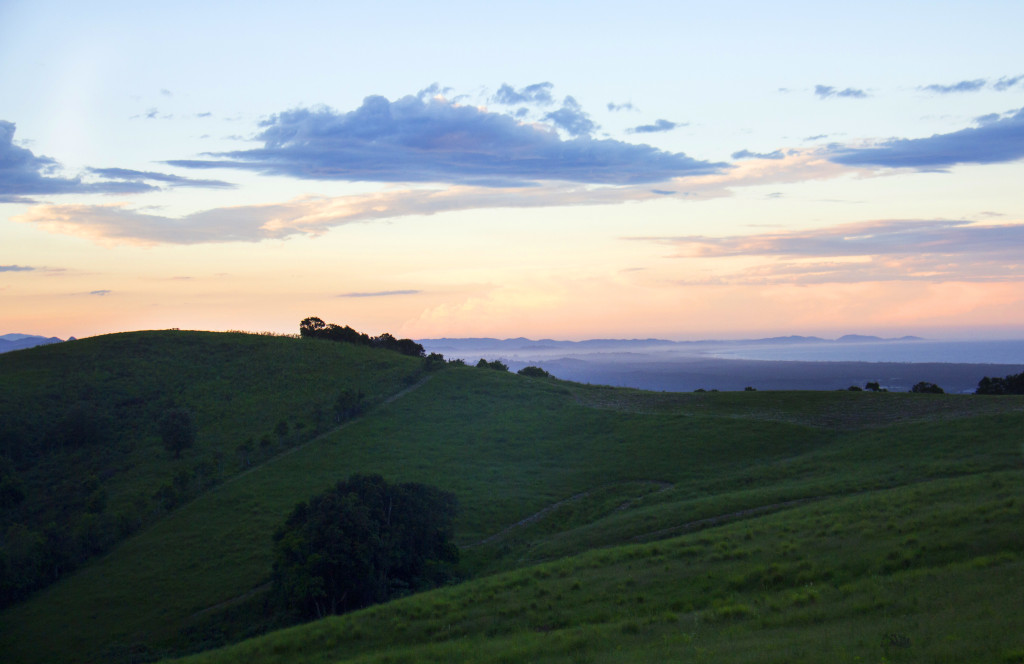 12. Byron Bay + Hinterland (New South Wales)
We've already sung the praises of this beautiful pocket of Australia, located in the far north-eastern corner of New South Wales. Byron Bay is home to crystal ocean waters, flooded sunshine, a big surf culture – and yes, the sunset!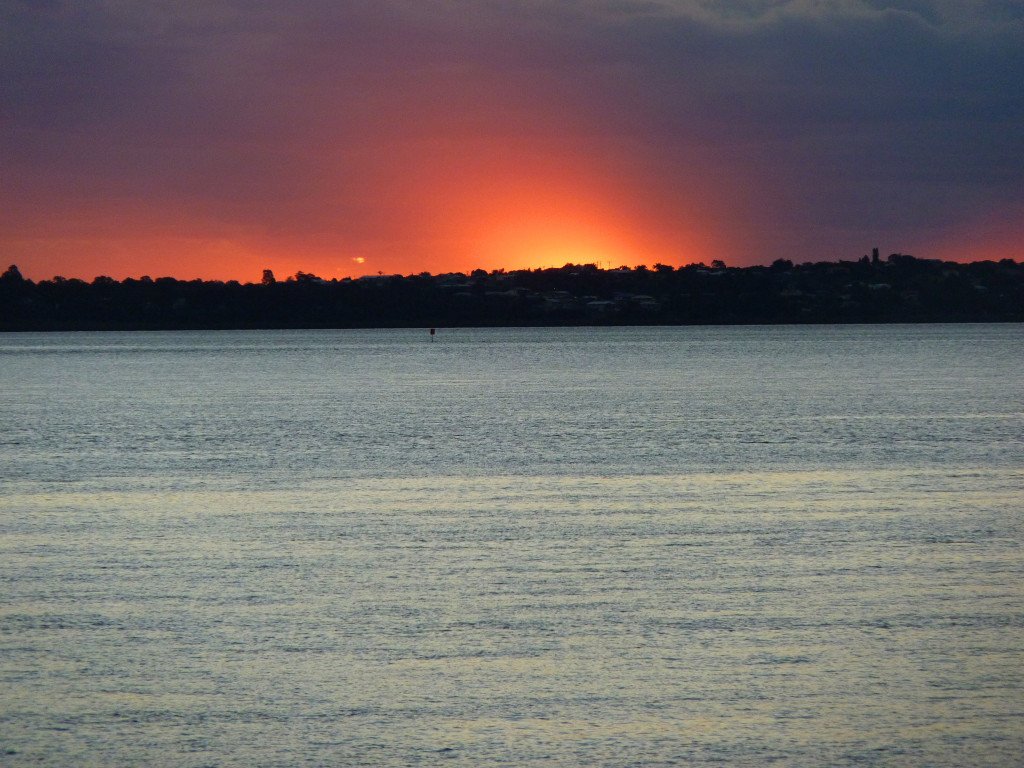 13. Hervey Bay (Queensland)
Known for whale watching and a dreamy subtropical climate, Hervey Bay is a few hours drive from Brisbane and offers a stellar sunset experience.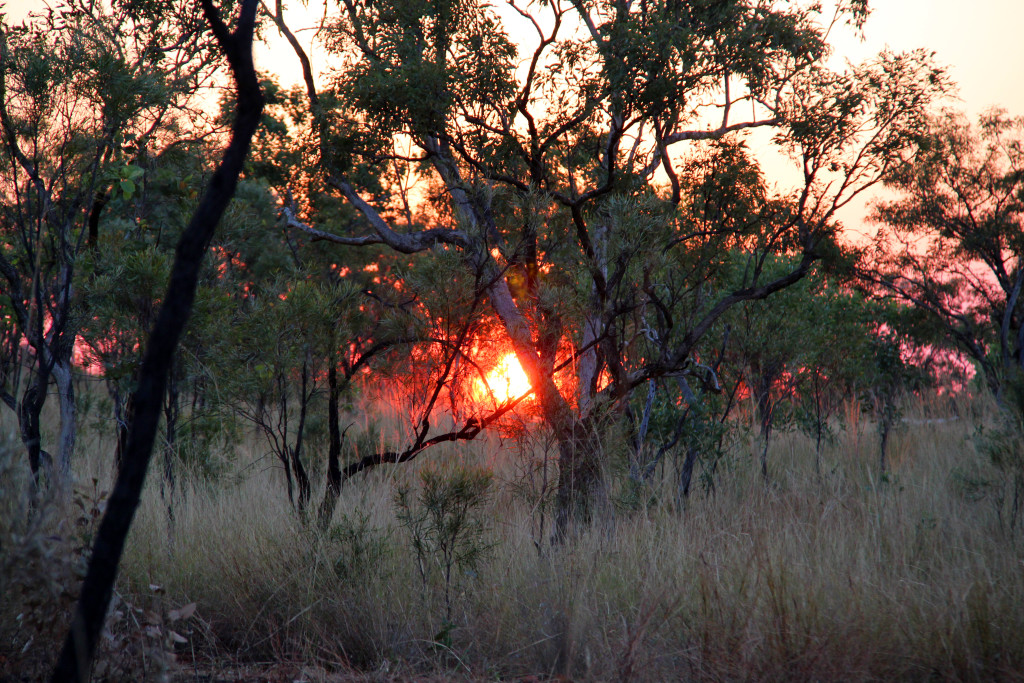 14. Bell Gorge, The Kimberley (Western Australia)
You'll find the exquisite Bell Gorge about 30 km off the Gibb River Road, North East of Broome.
Expect a (very) rough road to get there, but this sunset is well worth every bump.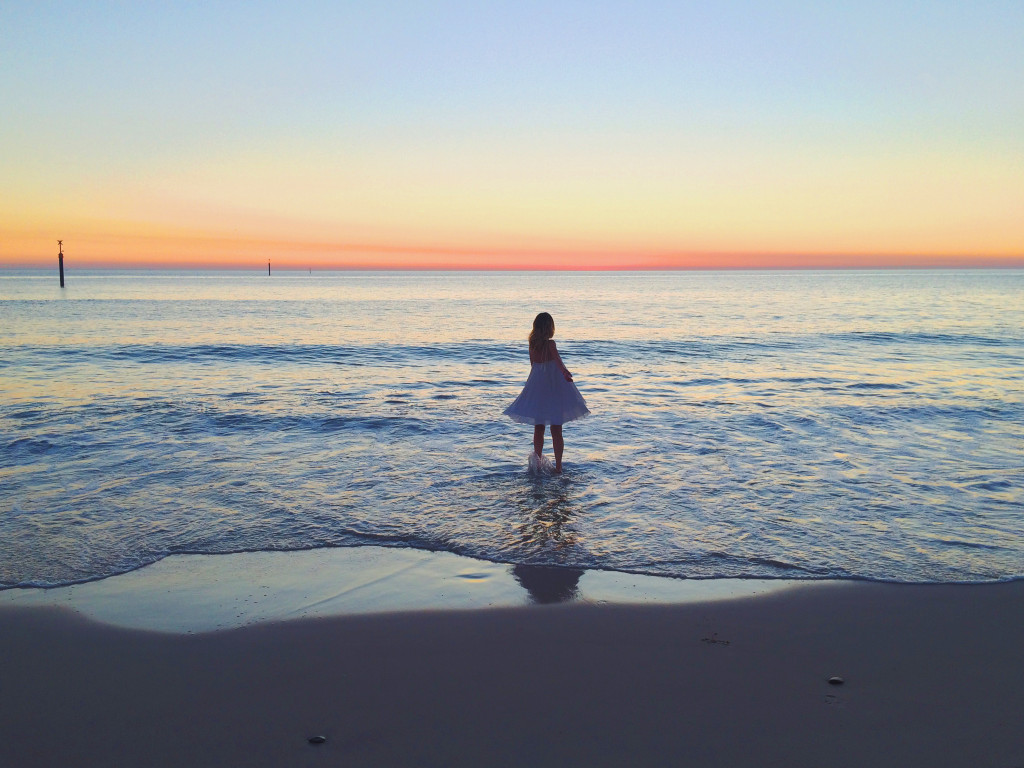 15. West Beach (South Australia)
South Australia has a smattering of beautiful spots to watch jaw-dropping sunsets, and just quietly, my favourite pick will always be West Beach. Here you'll find pastel sunrises and golden sunsets, without the crowds.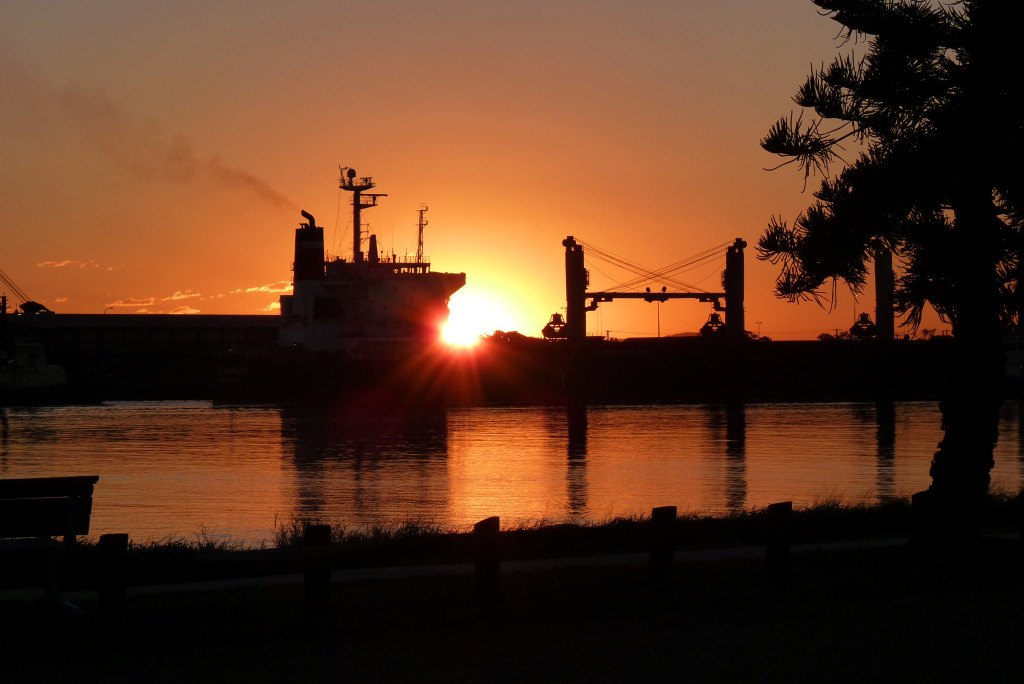 16. Newcastle (New South Wales)
North of Sydney and at the mouth of the Hunter River is Newcastle. Go here for a pretty vista overlooking the wharf.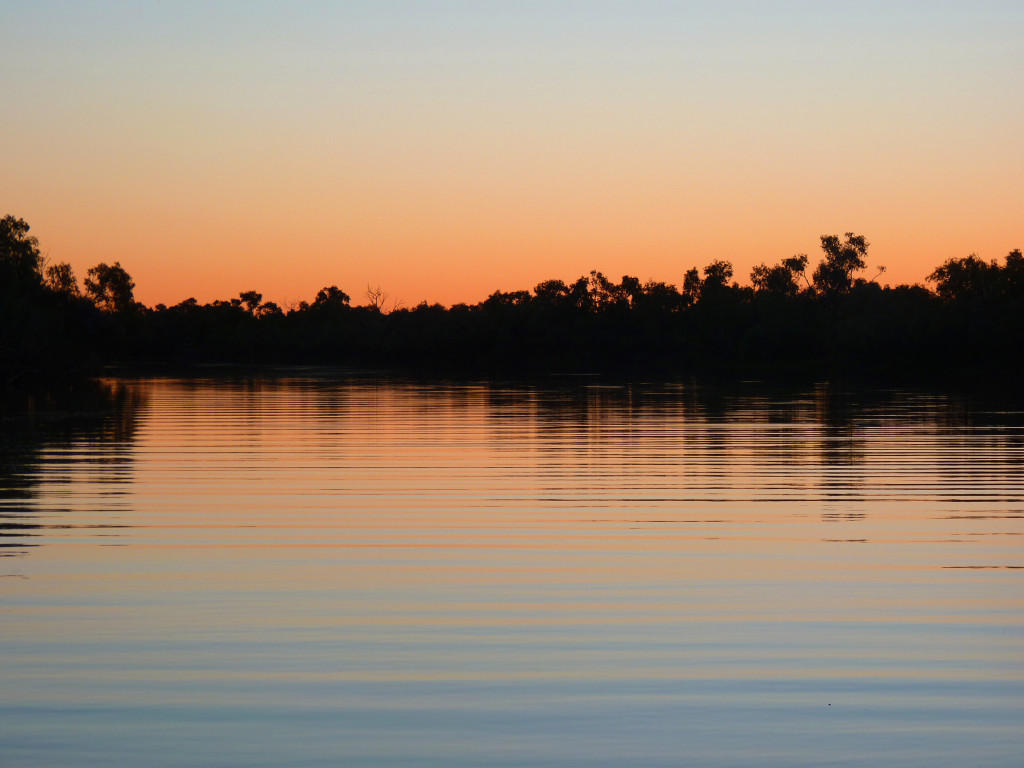 17. Longreach (Queensland)
In Central West Queensland and sitting right on the Tropic of Capricorn you'll find Longreach. Fun fact? Here, the streets are named after species of birds, with streets running north-south named after land birds, and east-west directed streets named after water birds. Back to the sunsets… you can find exquisite ones here, over the Thomson River.
18. Adelaide Hills (South Australia)
As a world-famous wine producing region, the Adelaide Hills are a part of the Mount Lofty Ranges, but in close proximity to the Adelaide plains CBD. Highly recommended? A local wine enjoyed together with an exquisite sunset.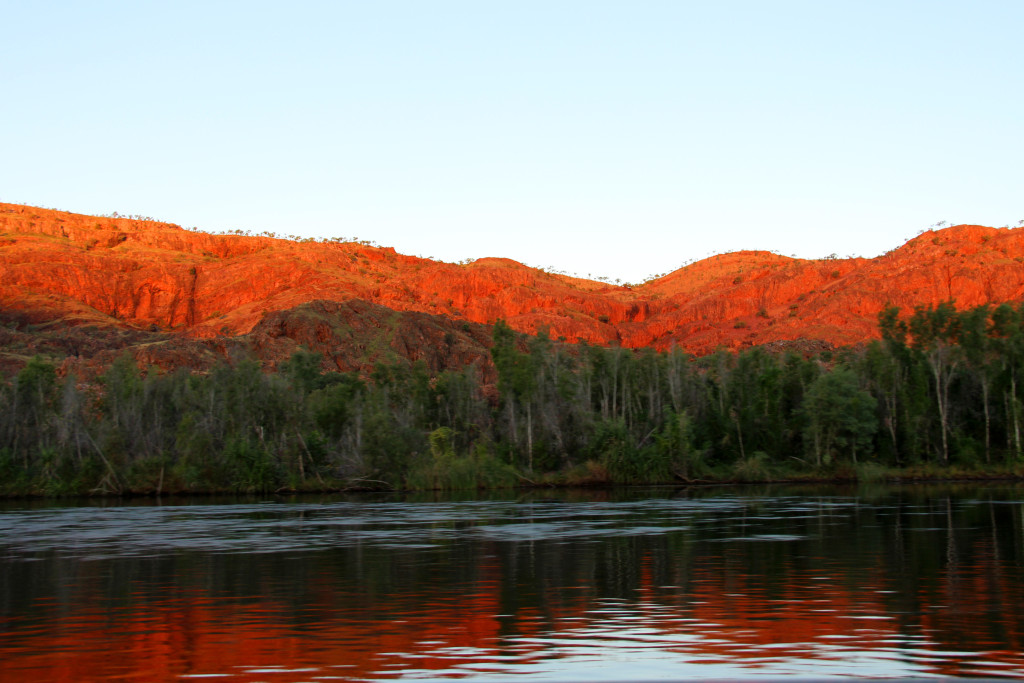 19. Ord River, The Kimberley (Western Australia)
The Ord River is home to red ochre cliffs, mangrove forests, lagoons and floodplains. A catamaran sunset cruise here is the perfect way to breathe in Australian landscape.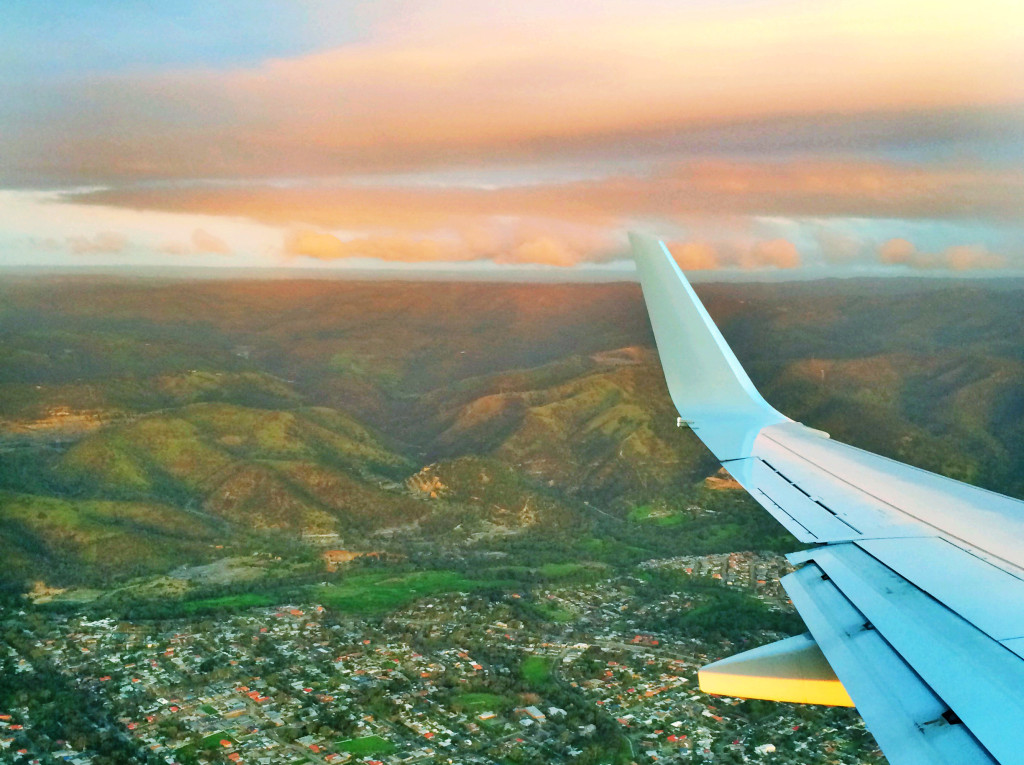 20. From a plane (anywhere)
Last but not least – watch the sky change from the best seat available – a plane! Sunsets from the thirty thousand feet are almost guaranteed to be spectacular.
Where's your favourite sunset spot in Australia? In the world?