This month I was lucky enough to spend a little over a week in Ethiopia. Though I would have loved more time on the ground, I was pleasantly surprised by how much you can see and experience in Ethiopia in a short amount of time. Ethiopia is definitely more about the journey than the destination and more than anything, it is a test in patience. These are the things to know before you visit Ethiopia to help you make the most of your trip.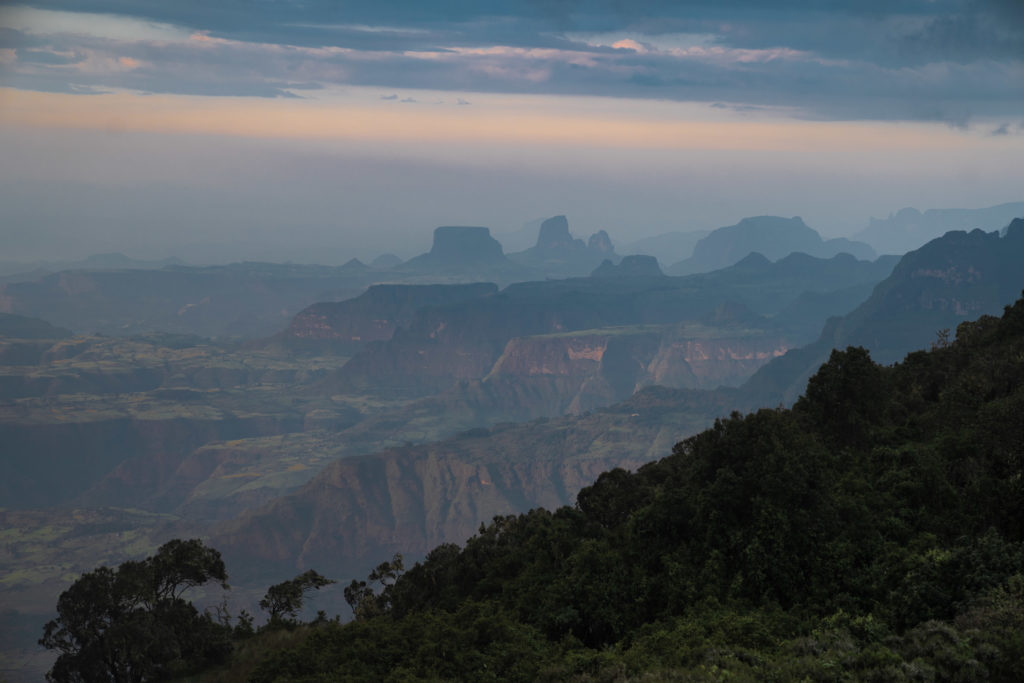 Things to Know Before you Visit Ethiopia
1. Save on flights by booking with Ethiopian Airways
Before you visit Ethiopia, it is important to know that you will save a lot of money by booking with Ethiopian Airways if you plan to fly within the country. If you fly in to Ethiopia with Ethiopian Airways you will get a huge discount on your domestic flights (around 50% off the price).
2. If this is your first time visiting, focus your efforts on the North or South of Ethiopia
When I began planning our trip to Ethiopia I was quickly overwhelmed by how many amazing cities and destinations there are within this country. It is tempting to try and "do it all", however you would need at least a month to really see all the country has to offer. If you only have one or two weeks, I would recommend travelling to the North of Ethiopia. Highlights include Gondar, the Simien Mountains, Lalibela, the churches of Tigray and the Danakil Depression. If you have three weeks you could also include the South of the country where you can visit the Omo Valley and meet the tribes there.
3. Only book tours and transfers in advance if you are short on time
One thing we learned the hard way is how much more expensive it will be to book tours in advance. I had already heard from friends that this would be the case, however with such a strict schedule and only a week to see as much of Northern Ethiopia as possible, we decided to book our tour to the Danakil Depression ahead of time to be sure not to miss out. Instead of paying $325 (USD) per person, we ended up paying $500 per person. It turns out that despite us visiting during high season, there were plenty of tours departing every day with various tour companies. Save yourself a lot of money and book your tours on the ground… and always haggle for the price!
4. Pack the essentials, especially if leaving the cities
Our travels in Ethiopia were planned around the journey rather than the destination. Instead of endeavouring to visit all the cities, we spent most of our time hiking in the Simien Mountains and hiking a volcano in the Danakil Depression. For this type of adventure it is important to pack everything you will need as it is difficult (if not impossible) to find these things on the ground:
Head torch
Face wipes
Talcum powder (to stay fresh when there are no showers!)
Hand sanitiser
Neck pillow
5. Ground transport vs. Flights is really just a question of time
If you are planning an adventure around Ethiopia you will have two options for transport: by land or by air. Travelling by land can only be done on the cheap if you have a lot of time to spare. Buses are often day-long journeys and rarely operate on a timed schedule. Private drivers are readily available but not much cheaper than flights and the roads in Ethiopia are often bumpy and dusty. If you are on a tight schedule, flying between major cities is the best option.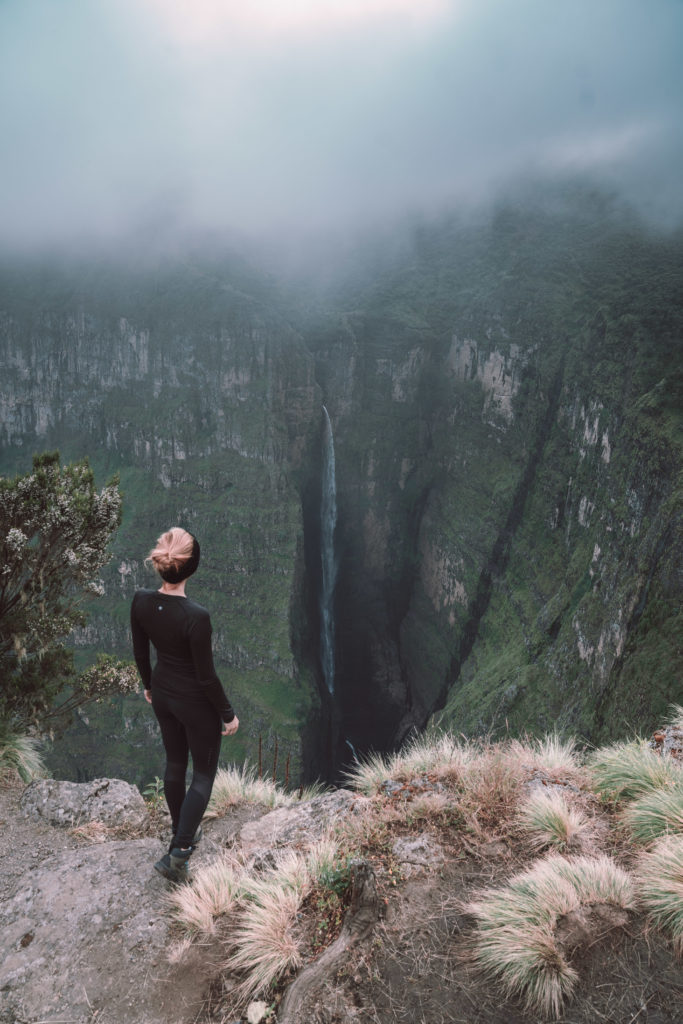 When you're on the ground
6. Expect delays in travel times
Delays when travelling through Ethiopia are inevitable both on the ground and in the air. For our trip we felt like we had beaten the odds until our last flight from Mekele back to Addis Ababa when we were delayed four hours. The best thing you can do is expect delays to avoid disappointment. I wish we knew this before we visited Ethiopia to save the travel headaches! However, it all felt like part of the journey.
7. Ethiopians are really lovely people
When I told my friends and family I was travelling to Ethiopia they were surprised and often asked "is it safe?" Relatively speaking the country is currently safe to travel throughout without hassle. Ethiopians are incredibly hospitable people and very eager to share their culture, language and food with visitors.
8. You can't exchange or use Ethiopian Birr at the airport
Be sure to use all of your Ethiopian Birr before you leave the country as it is not possible to exchange this currency when you leave the country and not even possible to use Birr in the airport as you leave. In fact much of the tourism industry price in USD or EUR.
9. Everything can be bartered
Prices in Ethiopia are almost always flexible. This is especially the case for taxi rates, tours, trinkets and almost anything in Ethiopia. If you think it sounds expensive, offer a lower rate and be prepared to barter. For that reason, i would suggest not booking tours before you visit Ethiopia as it will be cheaper to do so on the ground.
10. Use ATMs to withdraw cash
When we first landed in Addis Ababa I made a run for the exchange office to grab some cash for our taxi journey to the hotel. As it turns out you can only exchange a handful of currencies like USD, EUR and GBP. Instead I opted to withdraw cash from the ATM with no troubles and soon realise there are ATMs throughout the country.
11. Do not expect great wifi connection
This perhaps should go without saying but before you visit Ethiopia, I should warn you not to expect great wifi. Even the hotels and guest houses that offered wifi were slow and often unusable. Instead use the time to go offline and connect to where you are!
Food and Drink in Ethiopia
12. Be sure to try the local cuisine
One of my highlights from Ethiopia was the incredible food. Injera is a local speciality you absolutely must try and in all honesty, I couldn't get enough off it! Honey is a specialty in the country so be sure to sample some local honey along your journey.
13. Many restaurants do not have menus
One thing we noticed early on was that many restaurants (especially the local ones not catered to tourists) do not have menus. Instead give a simple instruction to your server like "Injera" for chickpea flat bread or if you're feeling really adventurous, just order "food for two" with a hand gesture for two people.
14. Vegetarians will find it easy in Ethiopia
I was pleasantly surprised to learn that Ethiopia is incredibly vegetarian friendly and you will almost always find options at restaurants. Opt for the "fasting" menu to land yourself a vegetarian feast, available every Wednesday and Friday especially.
15. Try coffee anywhere, everywhere!
If you didn't know already, Ethiopia is the birthplace of coffee and thus one of the best places in the world to sample fresh local beans.
16. Drink bottled water or use a filtered water bottle
As is the case in much of Africa, tap water is not safe for drinking. You should always stick to bottled or filtered water. Over recent years I have become much more concerned with my plastic usage and the impact travel can have on the environment. If you are looking to reduce your impact, consider one of these filtered travel water bottles that makes any water in the world drinkable.
Health & Safety
17. For the most part, Ethiopia is a safe country to travel in
One of the biggest points I want to make and assure you of is that Ethiopia is safe and relatively stress free to travel throughout. This is however subject to change so before you visit Ethiopia it is important to check the political situation before you travel.
18. Vaccinate before you travel
Yellow fever is a mandatory vaccination to have before you visit Ethiopia as well as a handful of others travel vaccines (especially if you are travelling from a Western nation where we are not exposed to these diseases).
19. Protect yourself from Malaria
Before you visit Ethiopia you need to protect yourself from malaria as the risk very high. Despite my doctor's advice, I chose against malaria tablets as they are expensive and must be taken for weeks after your visit. Instead I decided to use insect repellent, dress appropriately and avoid mosquitos as much as possible.
20. Don't have high expectations for bathrooms, or sometimes bathrooms at all!
Finally… a note on bathrooms. I was not surprised at the state of toilets in Ethiopia as earlier this year I travelled to Pakistan and became quite accustomed to poor toilet offerings. The best option is to go in nature a lot of the time, especially when travelling to the Danakil Depression (this will be your only option). Take precautions and always travel with toilet paper and hand sanitiser!
All the best for safe and adventurous travels in Ethiopia! If you have any questions, please feel free to comment below.