Are you planning a trip on a budget? These 20 tips will help you save money when you travel and keep your costs to a minimum. From using public transport to traveling in the off-peak season, these are our top tips for saving money when you travel.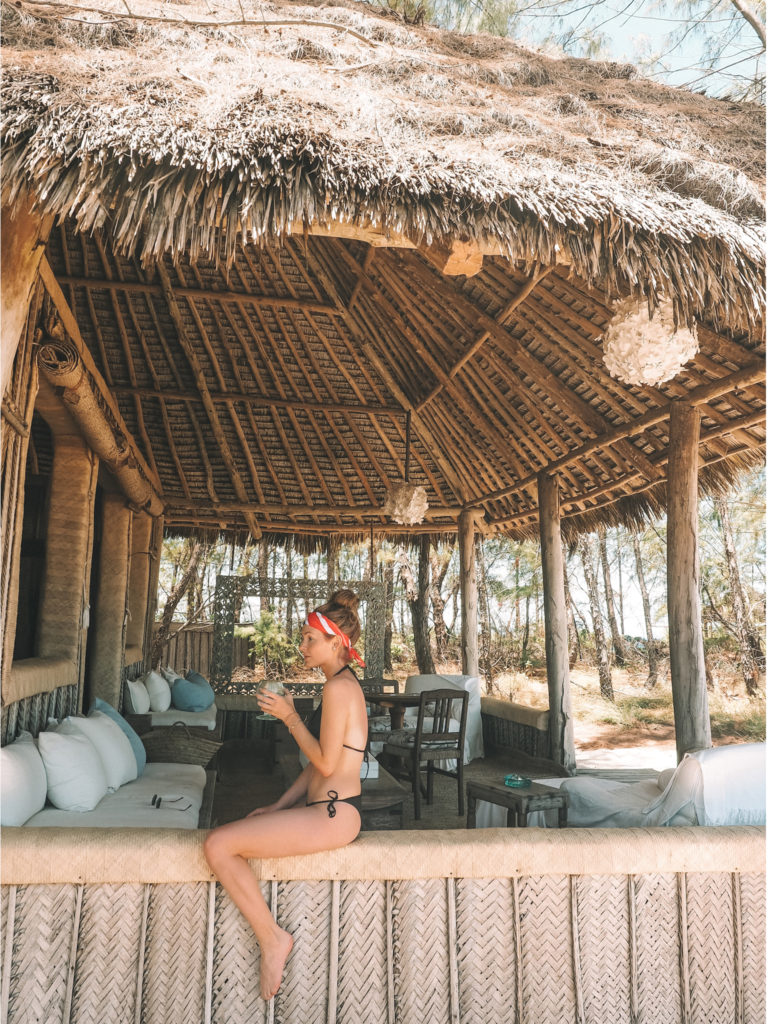 How to save money when you travel
1. Choose your destination wisely
The best way to save money is to choose a cheaper destination. And I'm not just talking about a destination offering cheap flights, but every cost involved once you arrive. If you're looking to save money on a trip to Europe, you could easily save money by traveling East. Countries not on the Euro like Romania and Serbia offer plenty of attractions and cultural immersion, without the price tag of Central European countries operating on the Euro. Just by heading a little bit East you can save substantially.
2. Travel in off-peak season
If you'd prefer to visit once in a lifetime bucket list destinations like Rome and Paris, then you might want to travel in the off season to save on expenses. In fact, some of my most memorable trips have been in the off season. Rome in January is often characterised by blue sunny skies and crisp cool air, much more enjoyable than the sweltering summers. Whereas Paris can sometimes snow in the wintertime, making this a magical time to be in the city and also the cheapest time to be there.
3. Book tours for solo travelers
If you're traveling alone, the good news is solo travel is more affordable and accessible than ever before. Gone are the days of single supplements – instead having been replaced by solo tours specifically designed for the lone rangers! Joining a tour is a great way to save money and time, as you won't have to think for yourself for the duration of the trip.
4. Pack light
One of the easiest ways to save money when you travel is to only pack hand luggage. Sure, it might sound crazy for a three month trip around Europe, but for a week-long visit to New York City, it is totally doable. Packing light also has the benefit of ease to get around, as you won't be lugging a heavy suitcase up three flights of stairs to exit the metro.
5. Avoid ATM fees
One of the quickest ways to waste money when you travel is by racking up bank fees. And namely the worst of these is ATM fees. Long before your trip, research the best bank cards that don't charge international transaction fees or ATM fees. If you can't find one to suit you, then your next best alternative is to find a bank card that offers the lowest fees.
6. Only use free wi-fi to connect
Most travelers will take a mobile phone with them when they travel. But that doesn't mean you have to stay connected the entire time. These days nearly every cafe or restaurant offers free wi-fi. So you can enjoy your time exploring on foot with pre-downloaded Google Maps, then make your way to a cafe or restaurant for lunch and connect then. This is a great way to save money and still stay connected. Just make sure your global data roaming is switched off before you leave!
7. Stay in hostels
Another obvious and sizeable way to save money while you travel is to stay in hostels. This is especially great for solo travelers who aren't splitting the cost of a hotel room or Airbnb for the evening. Not only will the room rate be cheap, but you can also make use of the kitchen facilities to keep your food costs down too.
8. Eat a big breakfast
If you do find yourself at a hotel, buffet breakfasts are my secret weapon for saving money while I travel. And even if you don't have a free buffet breakfast included, eating a big breakfast at your hotel or hostel before you go out and explore a city is a great way to save money. Remember: carbs are your friend when you travel! You will need that slow release of energy all day with all the walking you will do, so be sure to not hold back.
9. Join free walking tours
Once you're out and about exploring a city, you might want to get to know a bit more of the history. There are endless free walking tours on offer in cities across the world and this is a great way to get to know a city and explore it on foot. Plus, they're free!
10. Use public transport
The next best way to get around a city after walking is to take public transport. Whether you're jumping on the metro or taking a bus across town, this is a great way to get around and really start to feel like a local in the city you are visiting.
11. Go to markets and eat close to the source
Not only are markets a great way to immerse yourself in the local culture, but they're also a great way to eat on the cheap. Especially if you're visiting a destination during the warmer months, this is a great opportunity to sample the local fruit and vegetables, as well as piece together a picnic for lunch on-the-go.
12. Grab take-away and eat 'out'
Speaking of grabbing lunch on the go, many cafes and restaurants charge less for take-away meals. Across Europe you will often see an "eat-in" price and a "take-out" price. Since the latter is cheaper, you will save money by taking your lunch away and eating in a nearby park.
13. Walk everywhere
While you're making your way around a city from one attraction to the next, a great way to see a city is to walk it. Sure, in big cities like Paris it can be tempting to jump on the metro to race across town – but you won't see much of the city if you take the metro everywhere. Be sure to explore a city on your two feet as much as you can as it will be cheaper, allow you to experience the city, and also work off all those yummy treats you keep trying!
14. Rent a room on Airbnb
If hostels aren't your thing, you might consider renting a private room on Airbnb. As someone who prefers their privacy when sleeping, I know first hand that this is a great way to swap the overly social aspect of hostels for a meeting in the middle by saving money but not sacrificing privacy. Just be sure to choose a host that has good reviews so you're comfortable in someone else's home.
15. Use ride-share apps and scooters
Speaking of the share economy, ride-share apps and scooters are another great way to get around a city on the cheap. Ride-share apps like Uber will have 'Uber Pool' as an option in some cities, which is another great way to save money if you can sacrifice a little time. Then of course there are scooter companies like Lime which allow you to quickly get from A to B when you don't feel like walking.
16. Drink at happy hour
If you fancy getting a glow on but are strapped for cash, make happy hour your new best friend. This is a great way to sample cocktails or the local brew, plus a safer option to enjoy a few drinks during daylight hours if you are traveling solo.
17. Go to free attractions
Many of the best cities in the world host a range of free attractions. London has an endless list of free museums, whereas Paris is home to some of the world's most beautiful parks (just don't sit on the grass – it is not only a faux pas but also somewhat illegal).
18. Consider renting out your place
Here's a great way to not just save money when you travel, but make money! If you're traveling for an extended period of time or frequently going on adventures, it can be worthwhile to set up your place to be rented out on Airbnb. The money you make renting out your own place often pays for your accommodation on your travels.
19. Avoid renting a car
I won't lie, I love a road trip. And for certain countries like Ireland and Scotland, I will always say the best way to see them is by driving them. But the truth is, car hire is expensive. And it isn't just the car hire price itself, but all of the hidden fees involved and my Achilles heel: insurance. If you want to save money, don't hire a car. It is that simple.
20. Standing room tickets
Finally, I love experiencing theatre shows in new cities. It is not only a great form of entertainment but also gives you a good insight into the local culture and history. But tickets to the opera are expensive – unless you snag standing room tickets. For example, at the Vienna Opera House you can get standing only tickets for just a few euros on the day.