So. you've got 24 hours in Boston? Maybe you've even got a couple of days. Whatever the case, you've come to the right place if you're wondering what not to miss in Boston.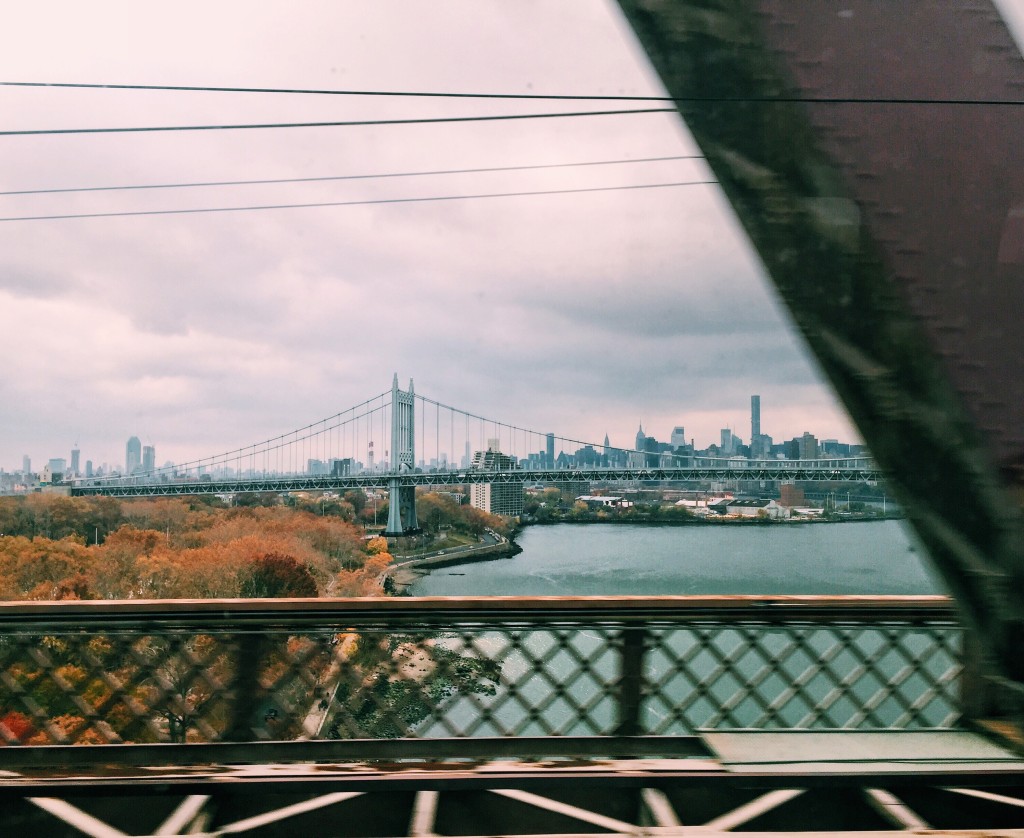 Boston in 24 Hours
Boston is a real college city, with over 100 colleges and universities located in the Boston, Massachusetts area alone. These including Harvard, MIT and Boston University as well as Northeastern University, which is where we were headed for the weekend. Despite being in the city for the whole weekend, one of the days was taken up with travel and homecoming activities so we were left with 24 hours for her to show me around every site in Boston, on a whirlwind tour. The city itself is relatively small and it's well connected by their underground system – the T, which makes it easy to get around and see lots of places in a day. So here you have it, what to see with only 24 hours in Boston!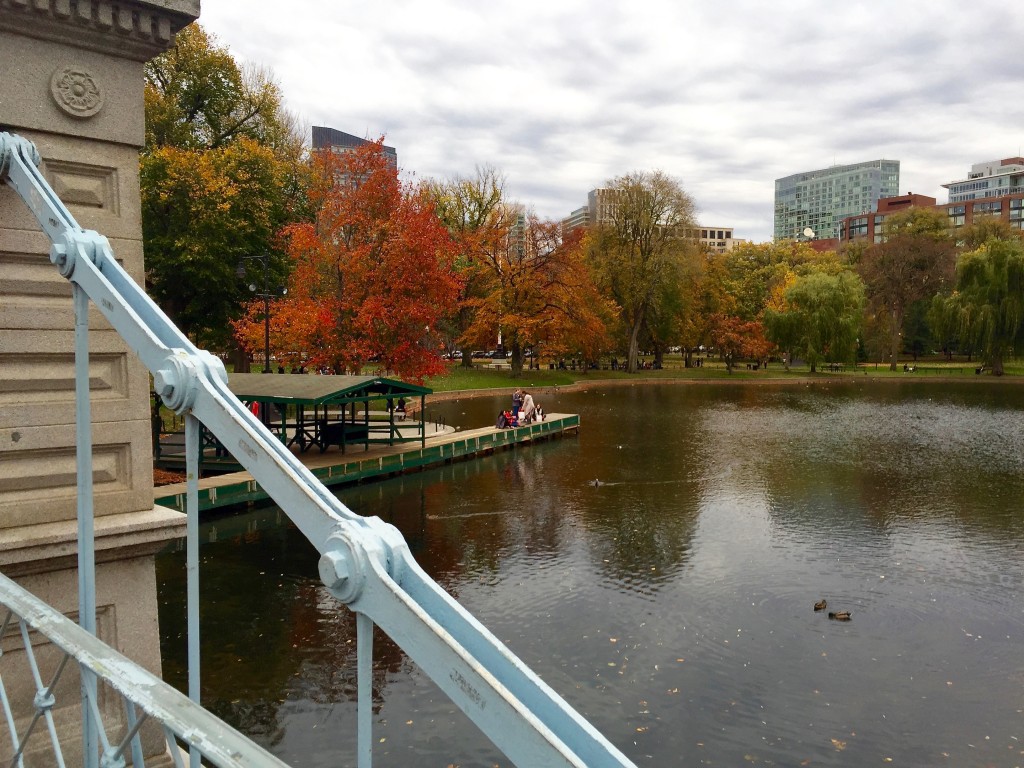 Boston Public Gardens
You cannot miss the Boston Public Garden when visiting the city, they're truly beautiful. We were here in fall which made the park truly magical with all the beautiful Autumnal colours and the leaves coating the the ground. Take a walk through the park, maybe grab a take out coffee and sit down on one of the benches and take it all in. Be sure to also go and find the famous ducks which depict the characters from Robert McCloskey's 1942 children's book – "Make Way for the Ducklings." I can imagine in the summer this park is also a gorgeous spot for a picnic!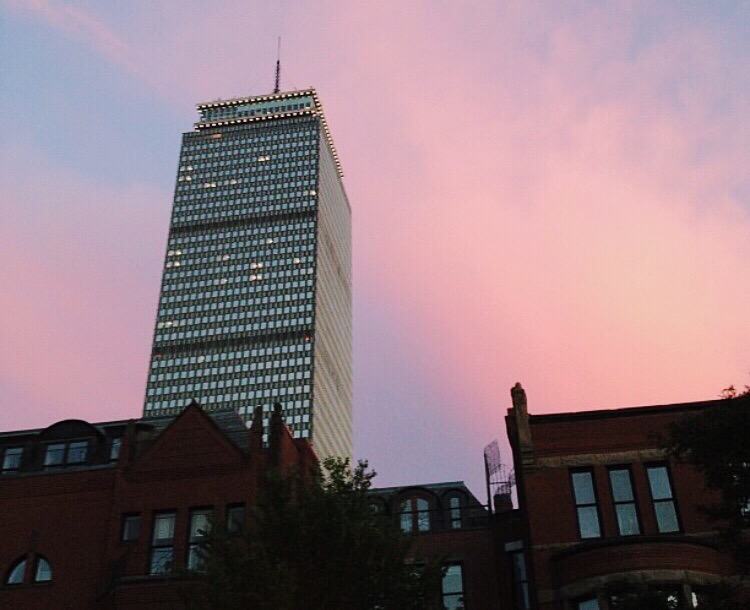 Back Bay
The Back Bay neighbourhood is one of the most expensive neighbourhoods in the city, along with Beacon Hill. It's famous for it's Victorian brownstone houses as well as one of the best places to shop and grab a bite to eat in the city. Newbury Street is located here, the street is lined with all manner of individual boutiques and more high end designer shops with lots of delicious places to stop for some food. This area is also well known for its alfresco dining options which makes people watching a prime activity. If you're in search of a panoramic view of the city then head to the Prudential Centre and you'll find just that!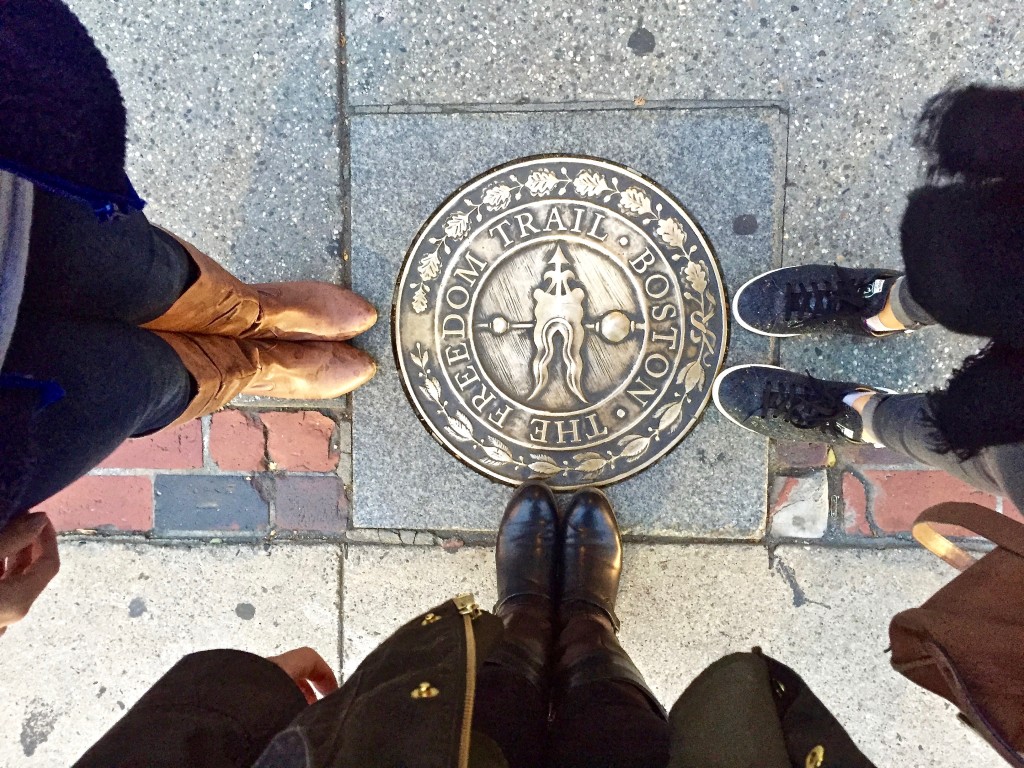 The Freedom Trail
The Freedom Trail is a 2.5 mile route that hits 16 of the main historic sites in Boston including the home of Paul Revere, the Granary Burying Ground and Boston Common. The trail is a great way to gain a better understanding of the revolutionary history that Boston holds, it starts outside the current State House, which is a pretty impressive building in itself. It's marked by a red brick line and paint in some areas. You can either walk the trail yourself or you can book onto a guided tour which will give you a more in depth explanation of the sites you'll be passing, we walked a section of it ourselves but didn't make it the full 2.5 miles round!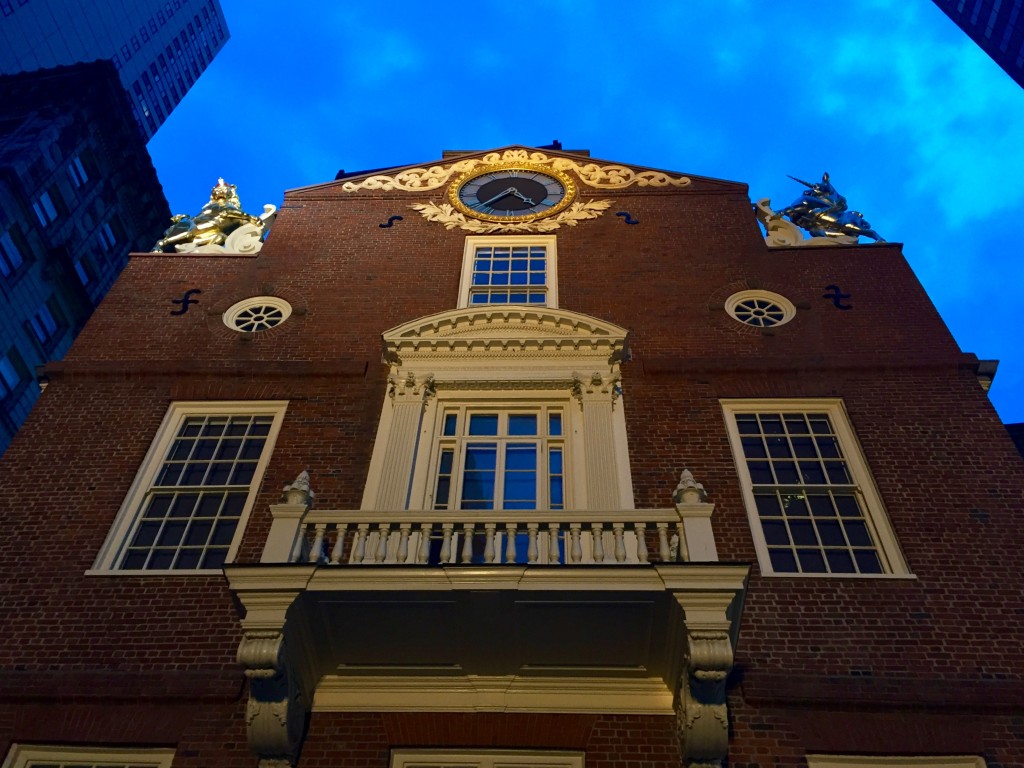 The Old State House
The Old State House was built in 1713 and is the oldest surviving public building in Boston! The building itself is really beautiful and the white balcony is where the Declaration of Independence was read from in 1776. Inside the State House is now the location of Boston's Revolutionary Museum and if, like me, you're a bit of a history nerd then you'll love it inside – it's filled with historical facts and artefacts. Outside the building, under the balcony, you'll find the site of the Boston Massacre in 1770. This is when 5 men were killed after British soldiers fired into a taunting crowd, there's circular paving stones marking the spot on the floor. A definite must see when in the city!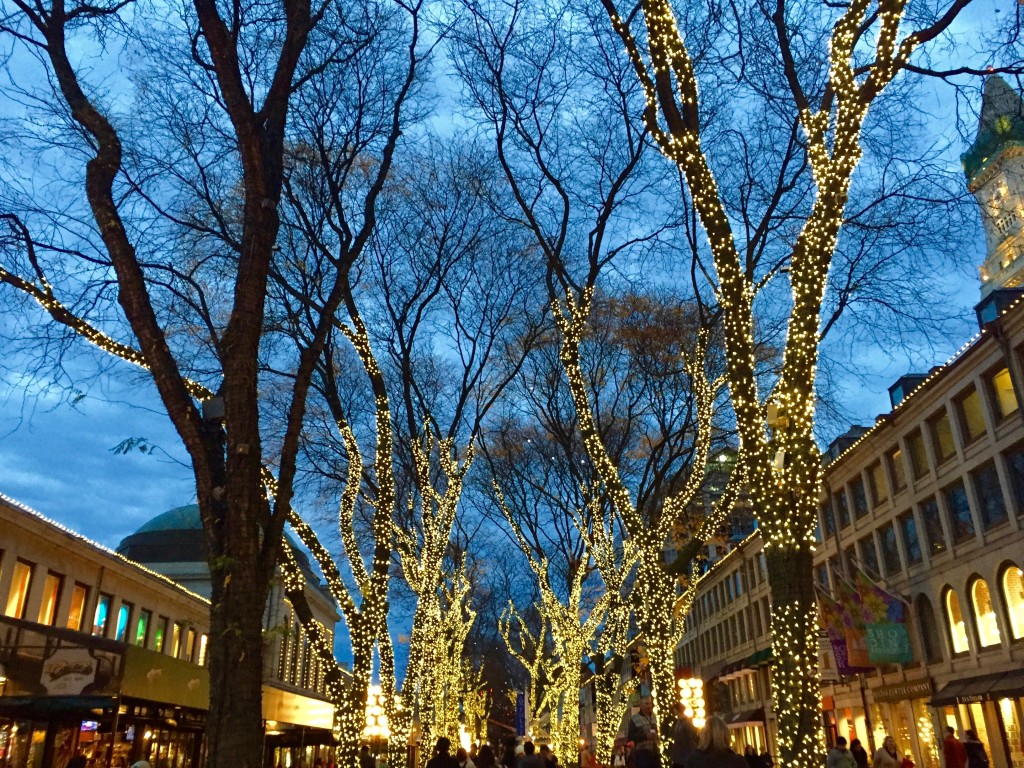 Faneuil Hall Marketplace
This is a great location to stop off for some food and to watch the odd street artist perform. We saw a young boy playing the saxophone and he was incredible! Check out Qunicy Market here, for all manner of restaurant and food stalls. If you're not feeling peckish when you get here then you can also have a little wander around the area there's a number of boutique stores to dip in and out of. When we visited, it had gone dark already and all the trees that lined the street were little up with fairy lights and it was really beautiful!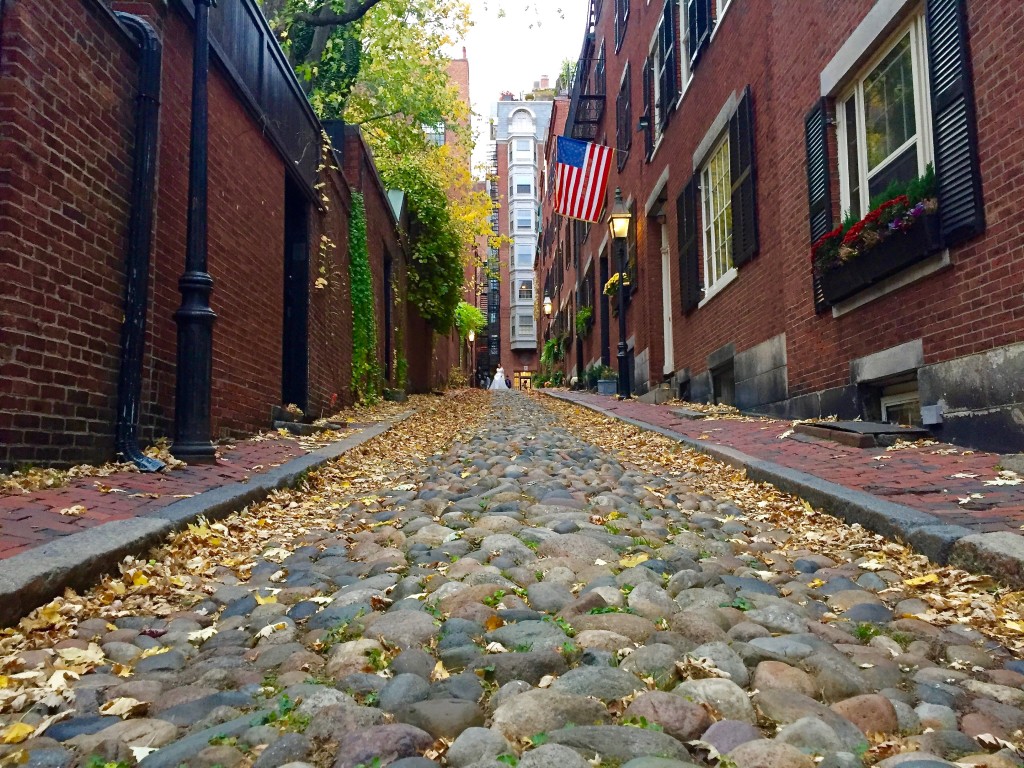 Beacon Hill
Beacon Hill was my favourite area in the whole of Boston, it's beautiful and feels very homely. I definitely found myself dreaming that I owned a town house with a huge red door that I'd decorate with pumpkins in the fall… Head here to wander around the beautiful streets and pick out your dream house or head to Charles Street to grab brunch and have a browse of the boutique shops. The most photographed street in Boston is in Beacon Hill too, it's called Acorn Street (pictured above) and you should definitely go and find it, it's cobbled and I want one of the houses off of this street.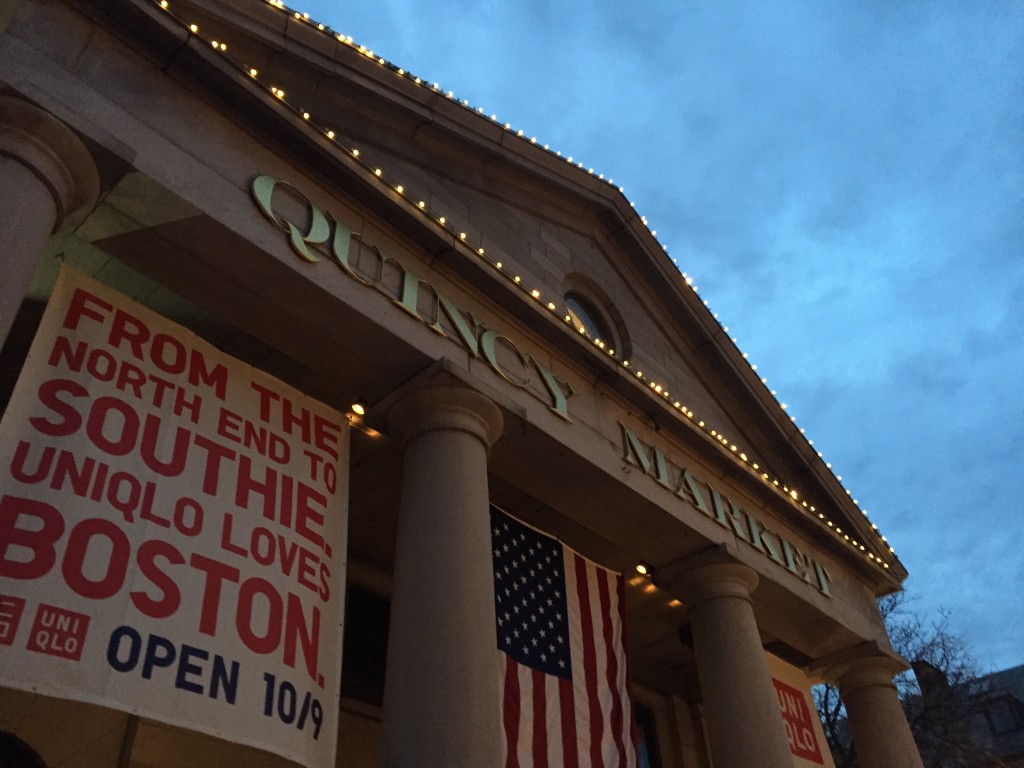 Famous Food
If you want a couple of dishes that Boston is renowned for then opt for a cream pie, clam chowder or lobster roll. Boston is well known for it's delicious fresh fish so be sure to order that if you're eating out. A little tip, if you're in search of amazing Italian food, then you need to check out The North End, it's home to Boston's Italian population, meaning there's all manner of incredible Italian eateries. And as mentioned above, also check out Quincy Market for a great meal out!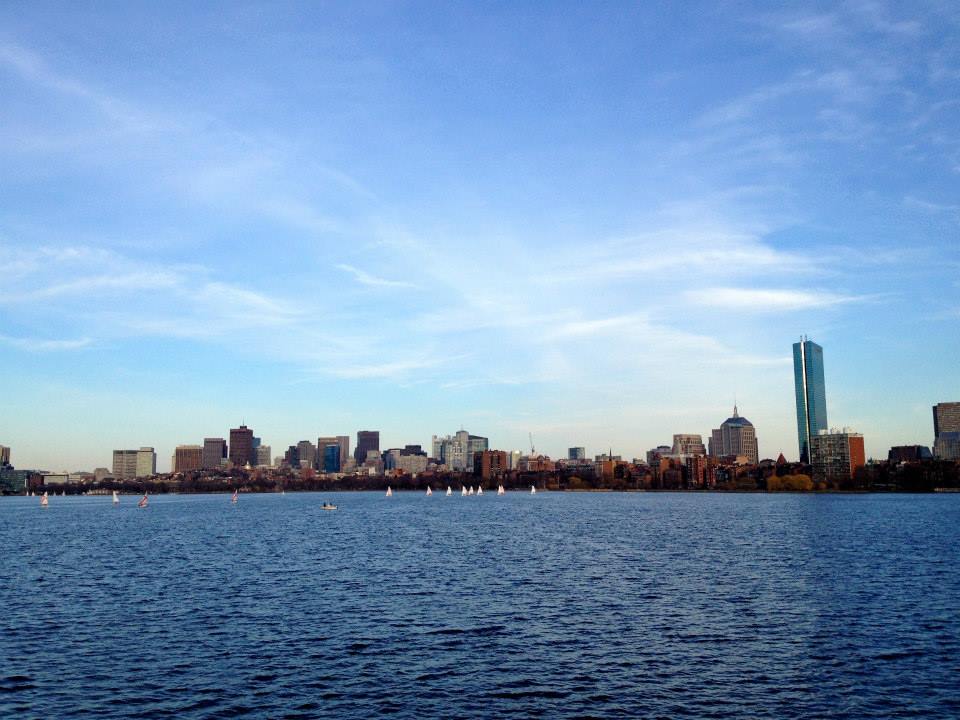 More than 24 hours…
If you're staying in Boston for more than just a day or so then head to Cambridge. In Cambridge you'll find Harvard University, if you want to visit then wander around the infamous Harvard Yard. You can also visit MIT whilst you're here and check out their campus.
If you're more of a sports fan then you need to visit Fenway Park to see the home of the Red Sox, maybe even catch a game or to go on the hour long tour of the stadium.
For the more cultural visitor, there's also a plethora of museums for you to visit including the Institute of Contemporary Art and also the Museum of Fine Arts.
If you have been to Boston, let us know your favourite spots in the comments below!