So you've arrived in Cusco, once the capital of the Inca Empire, and now the heart of the Peruvian Andes. You're probably wondering what to do with your time here… what to see, where to go, where to eat!? I spent a few days in Cusco to discover exactly what you should not miss and most importantly, where to find the best food and local experiences!
3 Days in Cusco: The Complete Guide to Cusco City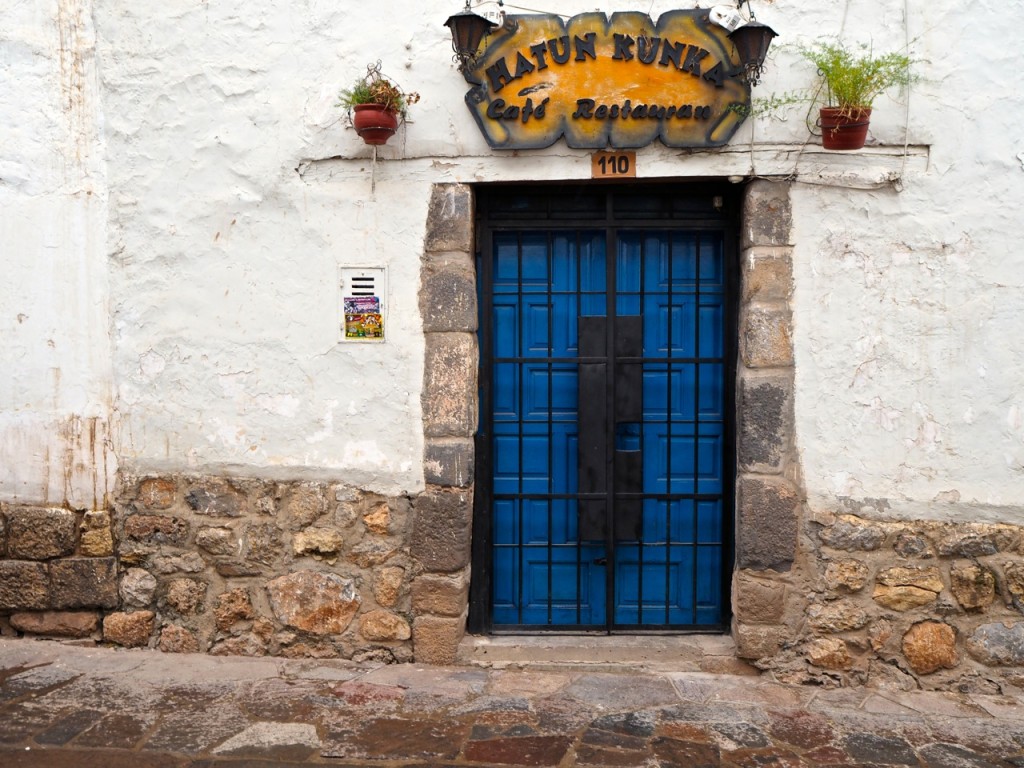 Cusco (or Cuzco in Spanish) is the hub of the Peruvian Andes. Each day thousands upon thousands of international visitors are arriving here to make their way to Machu Picchu, home to the famous Inca Ruins and a few hours away by land transport. At an elevation of 3400 metres above sea level, the city is higher in the clouds than Machu Picchu, and is the perfect stopover for a few days to make the most of your time in Peru.
The city of Cusco is both the capital of the Cusco region and Cusco province, and was even the capital of the Inca Empire from the 13th to 16th Century, before the Spanish conquest. According to visitor stats, over 2 million travellers a year arrive in Cusco… and for good reason! Let's take a look at Cusco, shall we!?
What Not to Miss in Cusco
There are a few things not to be missed in Cusco city, namely:
Saksaywaman
This UNESCO World Heritage protected site is an important stop for a couple of reasons. Firstly due to its' historic significance, as it is an important sight to view Inca engineering – displayed most prominently in the large stone walls. Secondly, it has great views over the city! You will only pay 5-10 sol to arrive here on the northern outskirts of the city, so be sure to make time in your stay.
Cusco Cathedral
Along with the other fantastic architecture to be found in the Plaza de Armas, the Cusco Cathedral is a sight to see. Be sure to visit the interior as it is just as impressive as what you will marvel over from the outside.
Plaza de Armas
The main square can't go unvisited on a trip to Cusco – but it is worth a mention nonetheless, as it is here where you will find many of the sights, restaurants and places of interest named in this article. If they're not immediately on or off the square, they're nearby!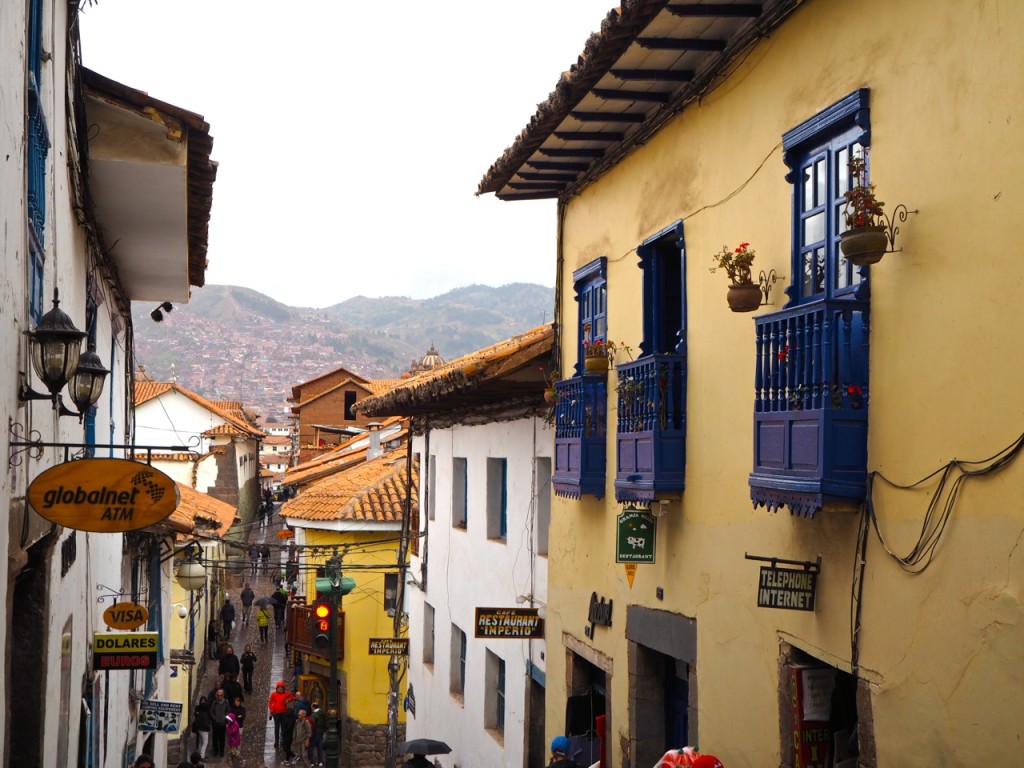 Where to Eat in Cusco
Greens Organic
Best for: Healthy, Hearty Vegetarian
This was hands down my favourite eatery in Cusco. The meals are incredibly filling and very healthy. My favourite item on the menu was the quinoa 'risotto' with portobello mushrooms, asparagus and parmesan. I also loved the mango smoothie – so much so that I wrote the ingredients down.
Find Greens @ Sta Catalina Angosta, Cusco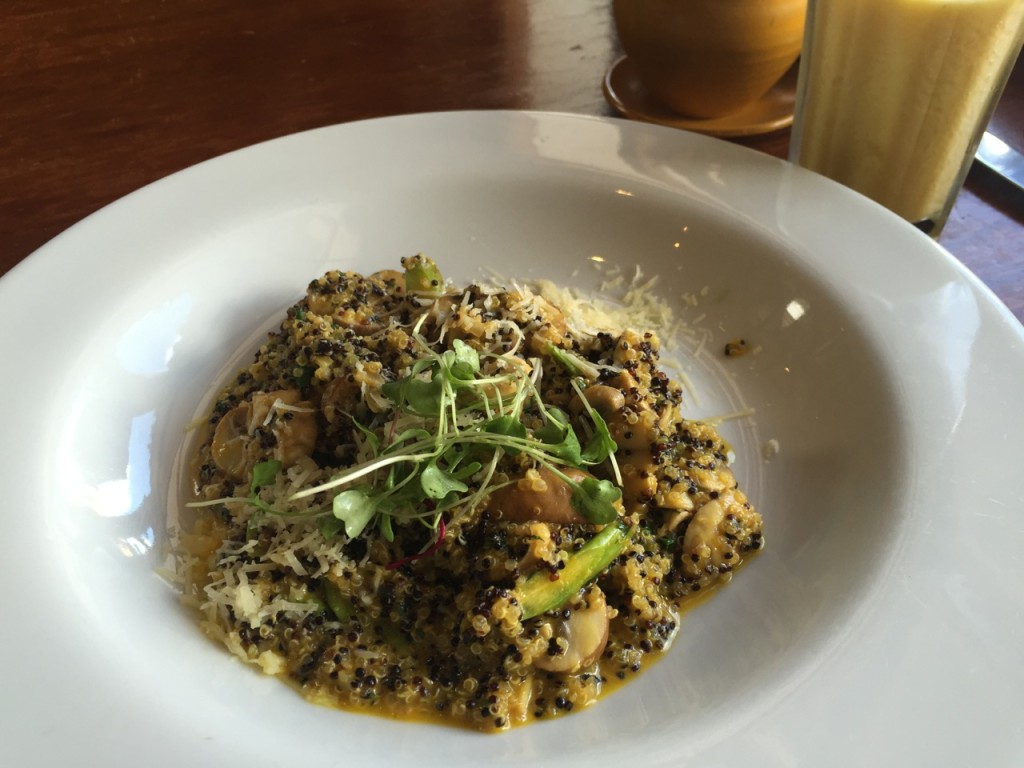 Le Soleil
Best for: French, ambience
If you're looking for something a little more romantic, then look no further than Le Soleil. You'll pay around $8-$25 for a meal and there are certainly cheaper options available around town, but it is well worth it for the ambience!
Find Le Soleil @ Calle San Agustin 275, Cusco
Cafe Morena
Best for: Peruvian, regional cuisine
I first heard about Cafe Morena when I read about it online. It is a great place to drop in for a light bight or local lunch, especially if you want to sample the fantastic Peruvian cuisine without paying too much. Prices are incredibly attractive, as are the meals!
Find Cafe Morena @ 348-B Calle Plateros, Cusco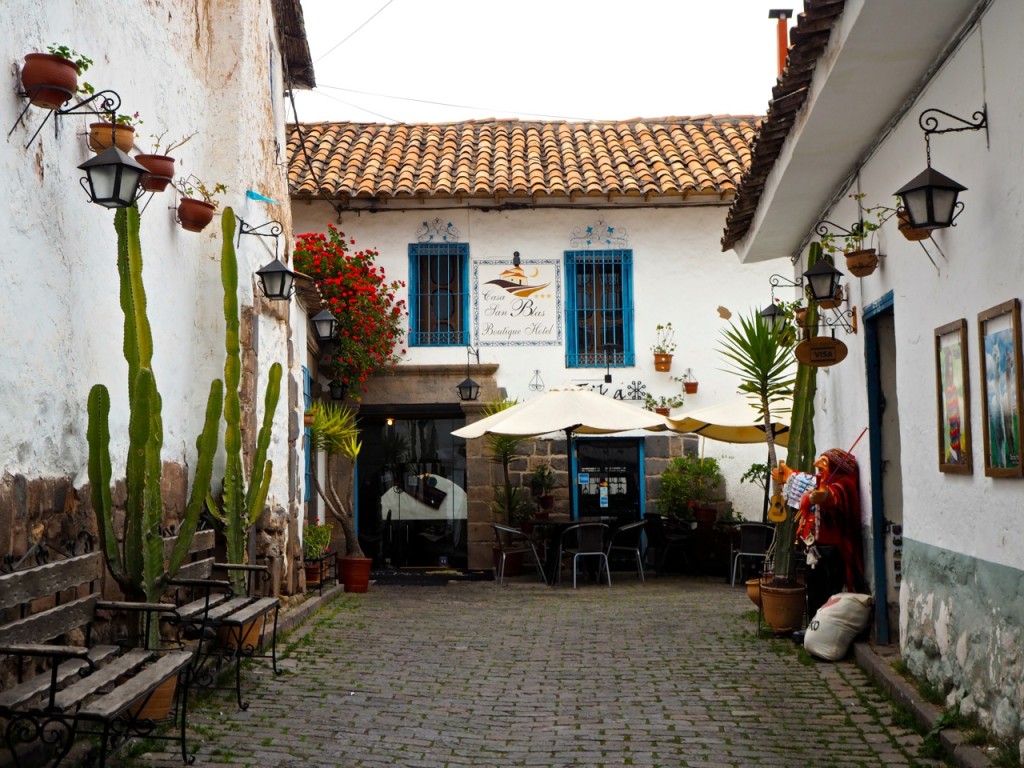 Where to Shop in Cusco
If there is one thing for certain, its that you won't be struggling to find places to shop in and around Cusco. You'll soon realise that almost everyone wants to sell you something, which is especially true in and around Plaza de Armas. Most merchants are selling the same goods, so be sure to price compare.
If you're looking for genuine Alpaca materials, head straight to Alpaca 3 at Ruinas 312.
For art and handicraft, a great place to visit is Centro de Textiles Tradicionales del Cusco, who operate under fair trade practices. You'll find them at Av. El Sol 603.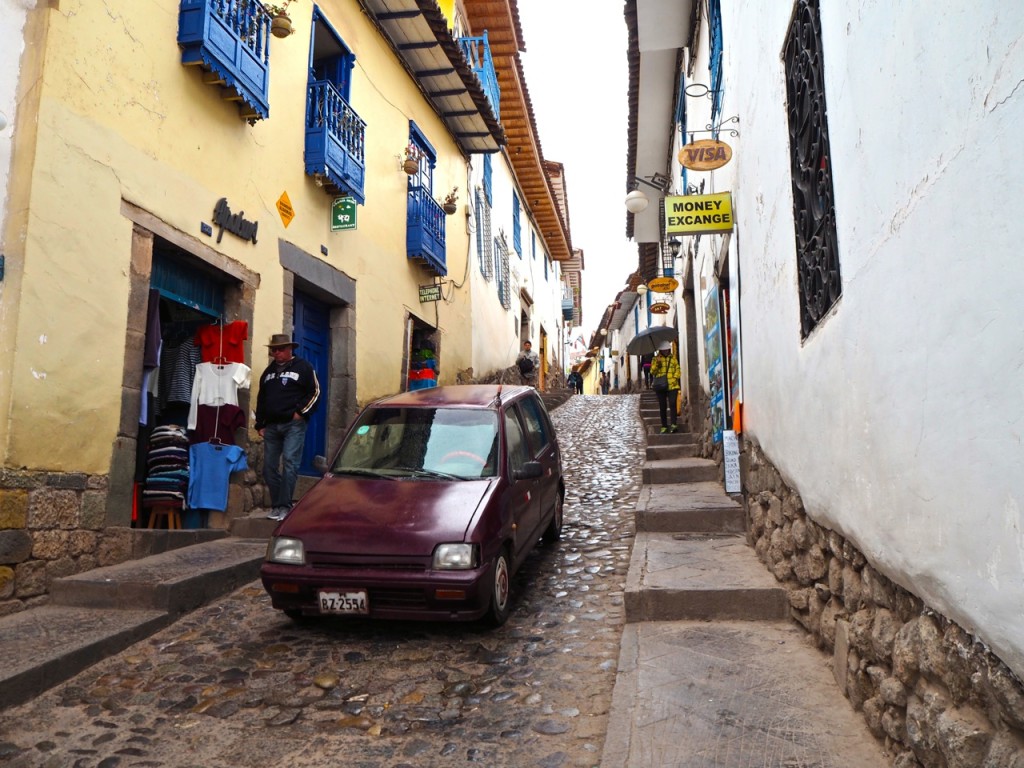 The Best Activities in Cusco
If you have extra time in the city, there are some great activities / classes below to keep you busy!
Choco Museo chocolate making class
For around $25 you can enjoy a two-hour chocolate making class in the city centre. While the class is more or less a history lesson in how to make chocolate (there is a little tasting but very little chocolate-making), its a good way to pass some time. The best part – you get to take your chocolate home with you! Just be sure to eat it straight away, for obvious reasons!
Calle Garcilaso 210, Cusco, Peru
+51 84 244765
Cusco Cooking class
If you're looking for a more involved cooking class (teaching local dishes), head on over to Cusco Cooking. You'll find them at the same place as the choco museum (above).
Hike to Cristo Blanco
If you're looking for something more outdoors, why not hike to Cristo Blanco, the Christ the Redeemer statue situated high above Cusco. Getting there is easy and you can start from any point in town – just head for the tall white statue atop the hill et voila!
I visited Cusco as part of the Trafalgar "Highlights of Peru" Tour.