When I first arrived in Ghent on a rainy Thursday afternoon, I was a little overwhelmed by the size of the city. Having just come by train from Bruges, I was accustomed to a walkable city. With my time limited, I took a look at what you should do with 48 hours in Ghent!
As I sat down for lunch at local vegetarian restaurant Avalon, I began to see just how short my time in Ghent would be. I met with Lynne from the Ghent tourism board, who began to circle points of interest on a map. Lynne outlined the best neighbourhoods for student bars, cafés and vintage shopping. By the time we had finished lunch I was armed with a list of what to see and do in Ghent.

With the rain starting to clear, I decided to make my first 'must-do' visit to the nearby Gravensteen castle. The guide at the desk informed me that the self-guided tour would last around 45 minutes, but given that I was short on time I managed to condense my visit to a speedy 15 minutes, which surprisingly still allowed plenty of time to enjoy the entire castle and grab some quick photos along the way.
From there, I made my way to the nearby Market Hall to see the 'meat hanging from the ceiling' as it had quite literally been explained to me. Being a vegetarian I wasn't really into it but still found it interesting nonetheless.

It then dawned on me that I had only an hour left of daylight, as in winter the days end around 5:30pm (crazy!!). So with that, I decided to wander aimlessly along the canals and take more than enough photos to fill my instagram feed and make everyone back home just a little (as in a lot) jealous of my escapades around Flanders.

The following day I awoke to a hearty buffet breakfast at the Hotel de Flandre, complete with scrambled eggs, sautéed mushrooms, homemade granola, pan au chocolates, croissants, and much more. Put simply…. It was the perfect way to start the day on a full stomach.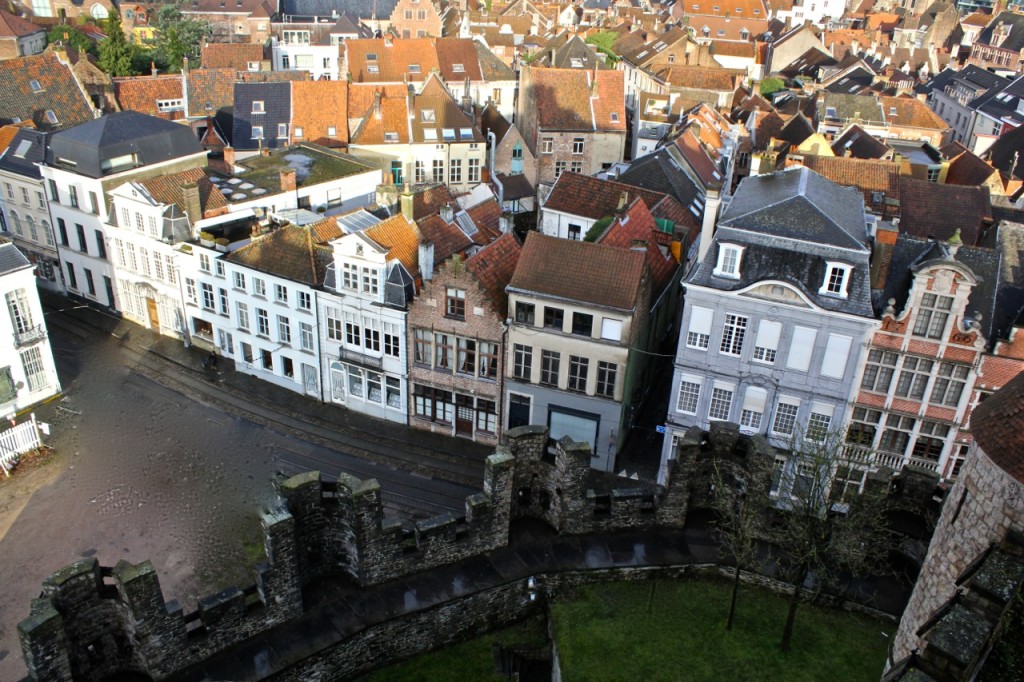 Given that the weather was currently in my favour, I decided to visit the other two main attractions in the city – the Belfort tower and the Cathedral, which is home to The Adoration of the Mystic Lamb.
Feeling as though I had ticked all the 'must-see' sights off my list, I decided to explore the cities' outlying neighbourhoods to reveal some of the local's favourite spots for hot chocolate, cupcakes, chocolates, and of course frites.
Best Frites in Ghent
Frituur 'T Puntzakje – hands down your best bet for delicious frites and a generous serving of sauce – try the stoverije if you want to act like a local!

Best Chocolatier in Ghent
Yuzu – not your usual run of the mill Belgian chocolatier. The owner can barely keep up with demand and one visit here will show you why – it's a little off the beaten path but well-worth your effort if you want to try the best of the best.

Best Cupcakes in Ghent
Julie's House – serve 'pies, cupcakes and breakfast', and they're almost too pretty to eat…almost!

Best Place for a Beer in Ghent
Het Waterhuis – though it's hard to find anywhere doing beer in a 'bad' way in Belgium!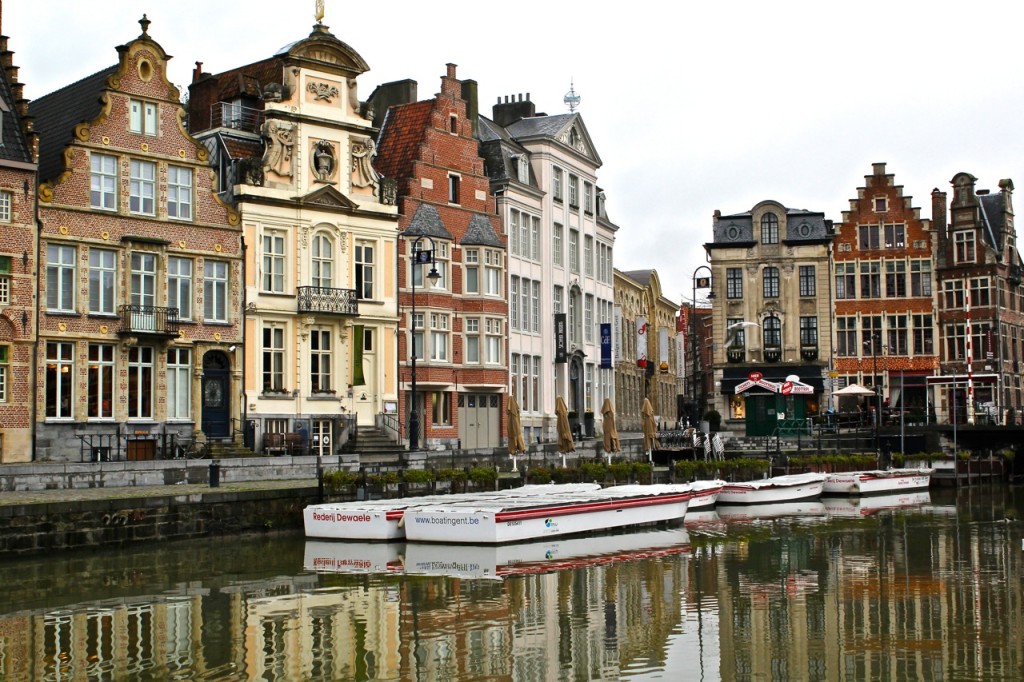 Despite being initially somewhat overwhelmed by all that I had to achieve in a short 48 hour time frame, I managed to see and do all that I had endeavoured to do so – even fitting in some time to visit a Belgian bar with one of the locals. It would however be more advisable to allow yourself at least another day in Ghent, if not two more, in order to really get a feel for the city beyond the main tourist attractions and best eats and drinks spots.
Next time I find myself in Ghent I hope to spend a few days here just enjoying the city at a slower pace, as it is really one of Europe's best kept secrets – despite the influx of tourism in recent years. I can only hope that by the time I next visit Ghent it remains unchanged – which is likely to be the case given it has been inhabited since the stone age.
World of Wanderlust was a guest to Flanders with www.visitflanders.com, however my opinion is as always, my own.