Byron Bay is a town with a beautiful heart and a whole lot of hippy spirit. Located in the far north-eastern corner of New South Wales, this part of the world is home to crystal ocean waters, flooded sunshine, a big surf culture and a super chilled vibe. Walk around town barefoot and you'll fit right in! The spirit of Byron Bay also extends far beyond the bay itself – the neighbouring Hinterland towns and greater region are smattered with wellness attuned, organically focussed eatery havens aplenty. But as far as the best Byron Bay cafes go, we've got a handful to recommend. Coffee hearts, muesli fanciers and professional brunchers alike, here's a list of my favourite Byron Bay cafes. And our top tip to set the scene? When you arrive in Byron Bay, arrive hungry. There's plenty of Byron Bay cafes waiting to be discovered.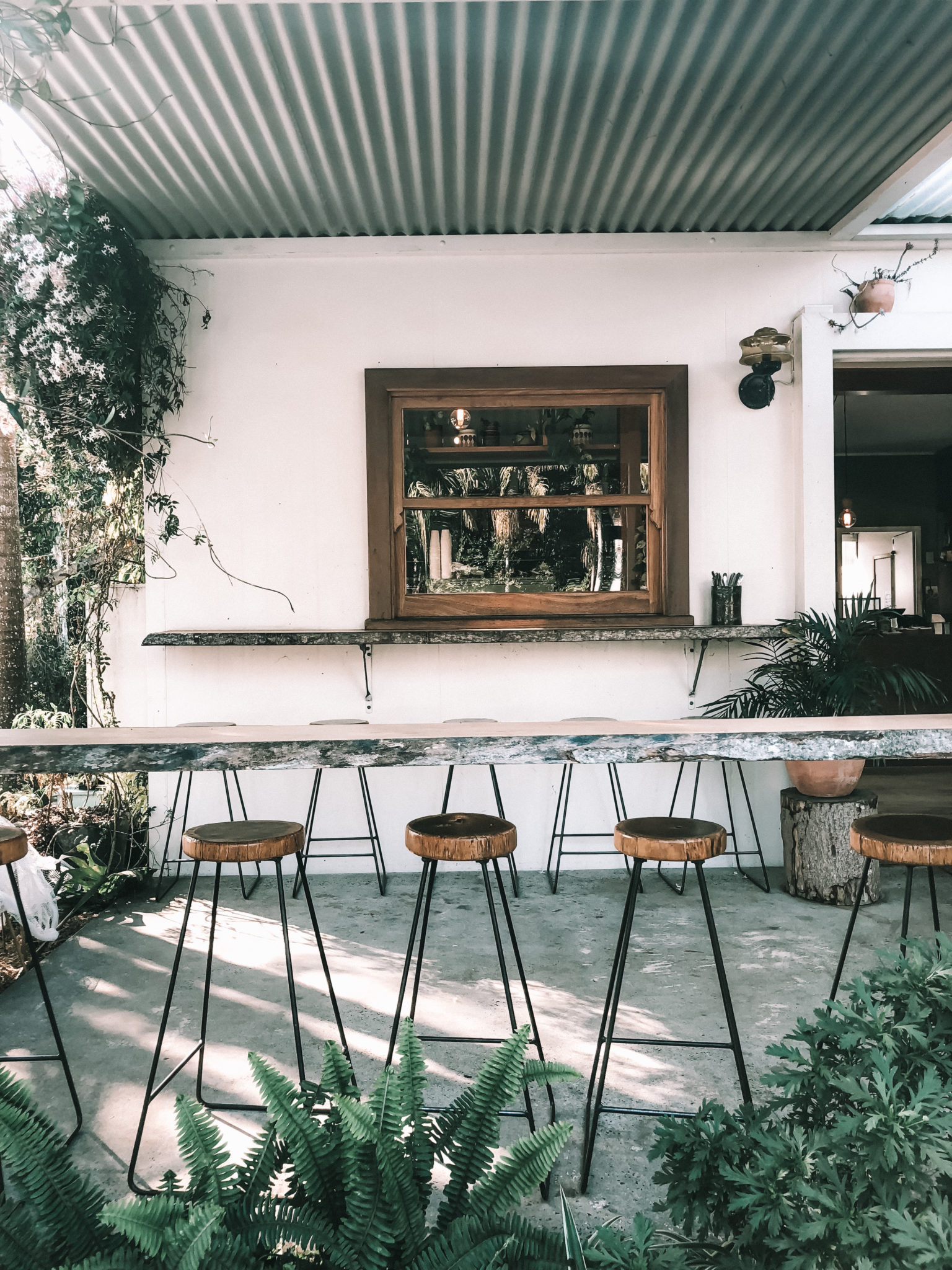 Folk
Sitting on the outskirts of town, Folk is either a beautiful introduction or final coffee pitstop destination for Queensland-hailing road trippers.
Arrive and your heart will skip beats – you'll find whitewashed weatherboard panels, hairpin stools, clipboard menus and a kitschy-hipster vibe. The coffee is on point, the avocado toast is zesty, the food is mostly vegetarian and the staff are all kinds of lovely. Don't miss it.
399 Ewingsdale Road, Ewingsdale
The Farm + Three Blue Ducks
If there is ever a time to claim the title foodie mecca, this place can. A 32 hectare sustainable-farming focussed property, The Farm is 100% spray and chemical-free, and on a mission to grow, feed and educate. The Farm space 'residents' include a yoga studio, flower shed, Bread Social patisserie (name = winning) and restaurant.
Hailing from Bronte (Sydney), The Three Blue Ducks have set up a second eatery here – a sizeable warehouse and outdoor deck space overlooking the farm. We arrived for brekky and made an immediate decision to book a spot for dinner the same night. It was a good call. The same lovely staff remembered us hours later, and the fun recommenced.
11 Ewingsdale Road, Ewingsdale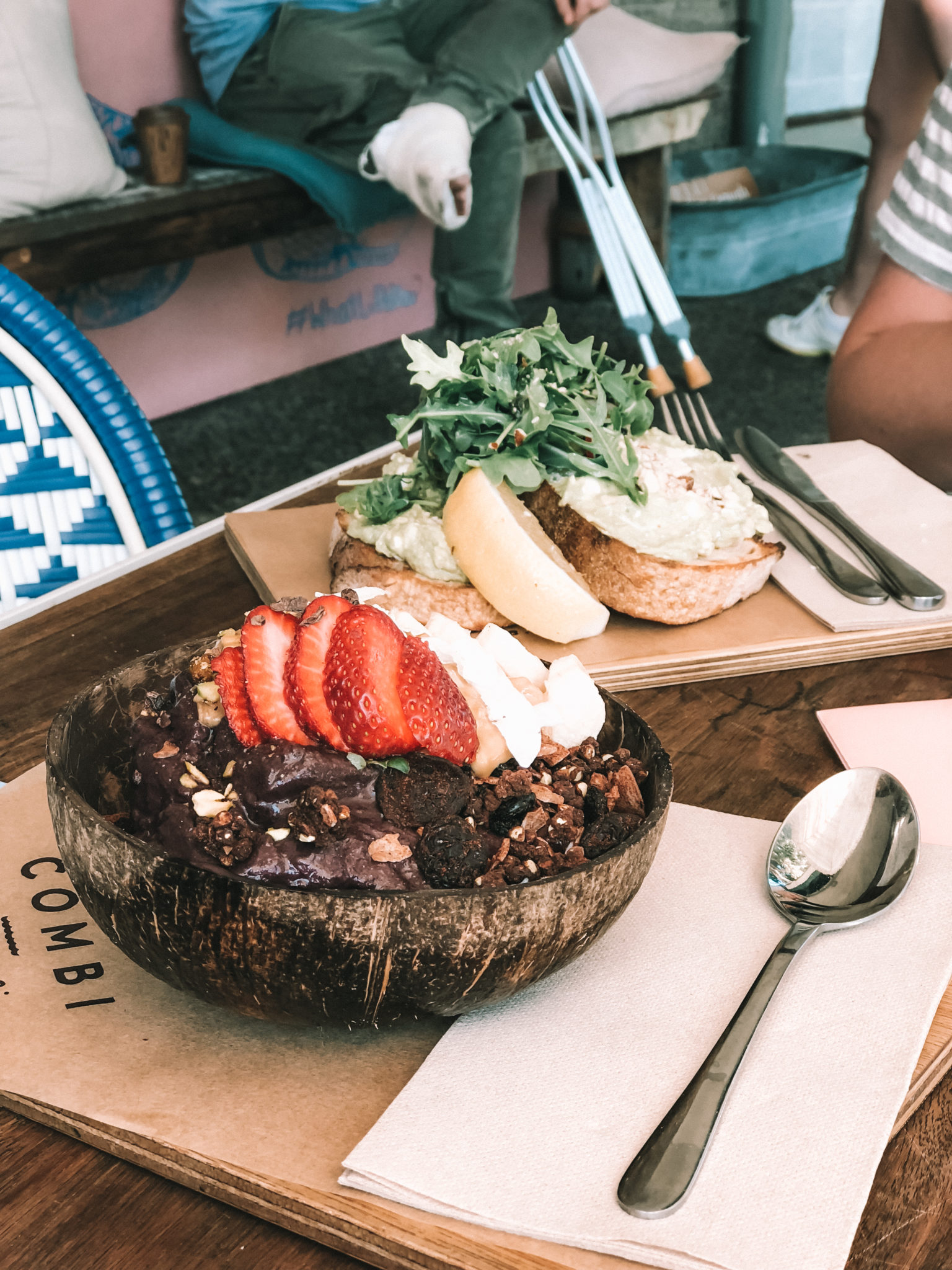 Combi
If you're looking for the best acai bowl in town, then look no further than Combi. Sure, you'll find an endless array of haunts to grab the Brazilian superfood smoothie bowls from (this being Byron Bay after all), but believe us when we say this is where the best ones can be found. Combi also offer a delicious array of sweeties to dine in or take away, so be sure to stock up!
25 Fletcher St, Byron Bay NSW 2481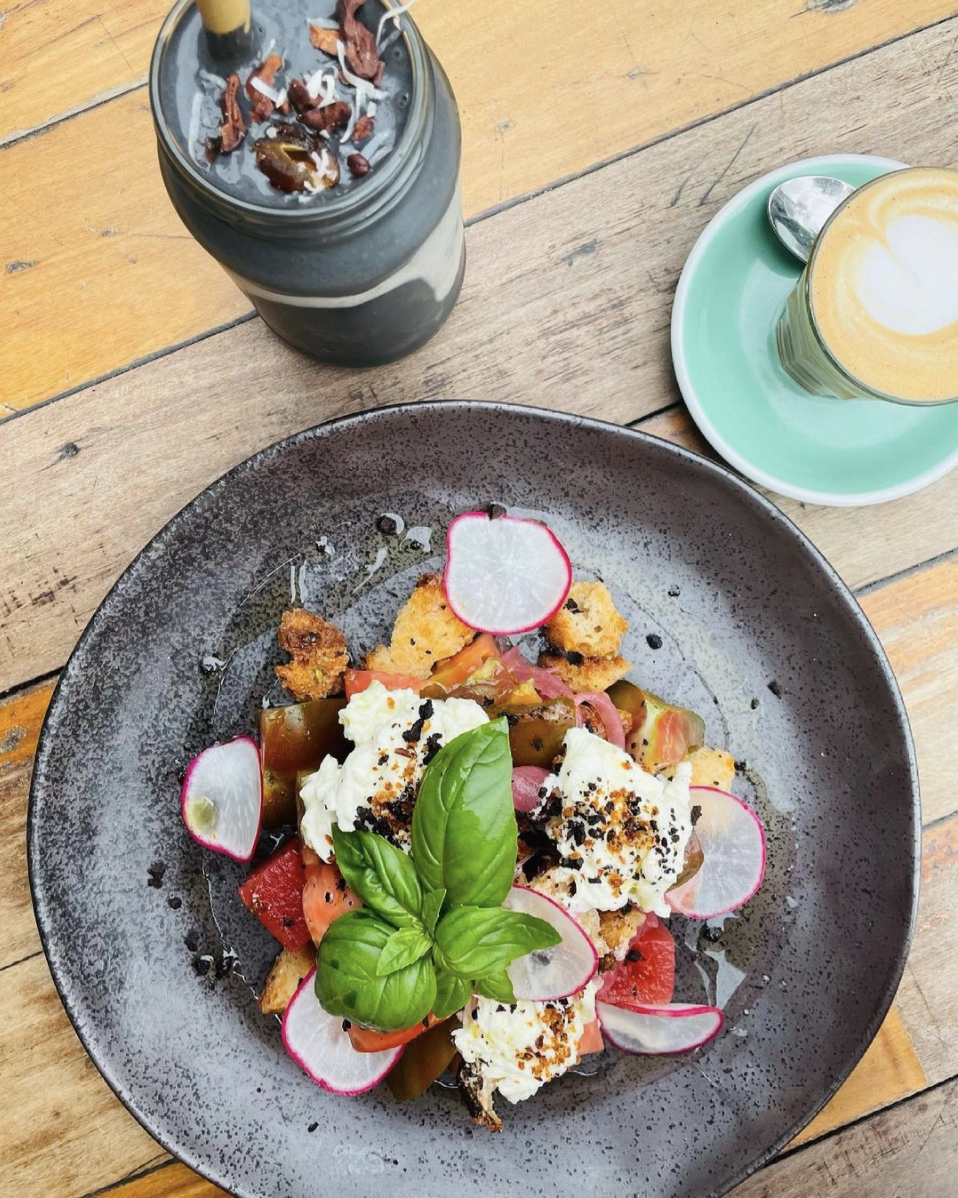 Bayleaf Cafe
If you're a plant lover or would like to be for the day, head on over to Bayleaf Cafe for delicious breakfast brunch and lunch. Plates are filled with the colours of the rainbow ~ so expect lots of fruit, vegetables and salads galore! Just a handful of streets from the ocean, head to iconic Bayleaf for brunch o'clock. The locals totally adore this place, and the coffee rivals the best on offer in town. It's well versed that Bayleaf is basically Byron Bay in a nutshell – relaxed vibe, bustling and attentive staff that treat you like a best friend, locally roasted coffee, Creedence Clearwater Revival pumping on the sound system, and an indoor/outdoor breezy space to people watch, be merry and while away the day.
2A Marvell Street, Byron Bay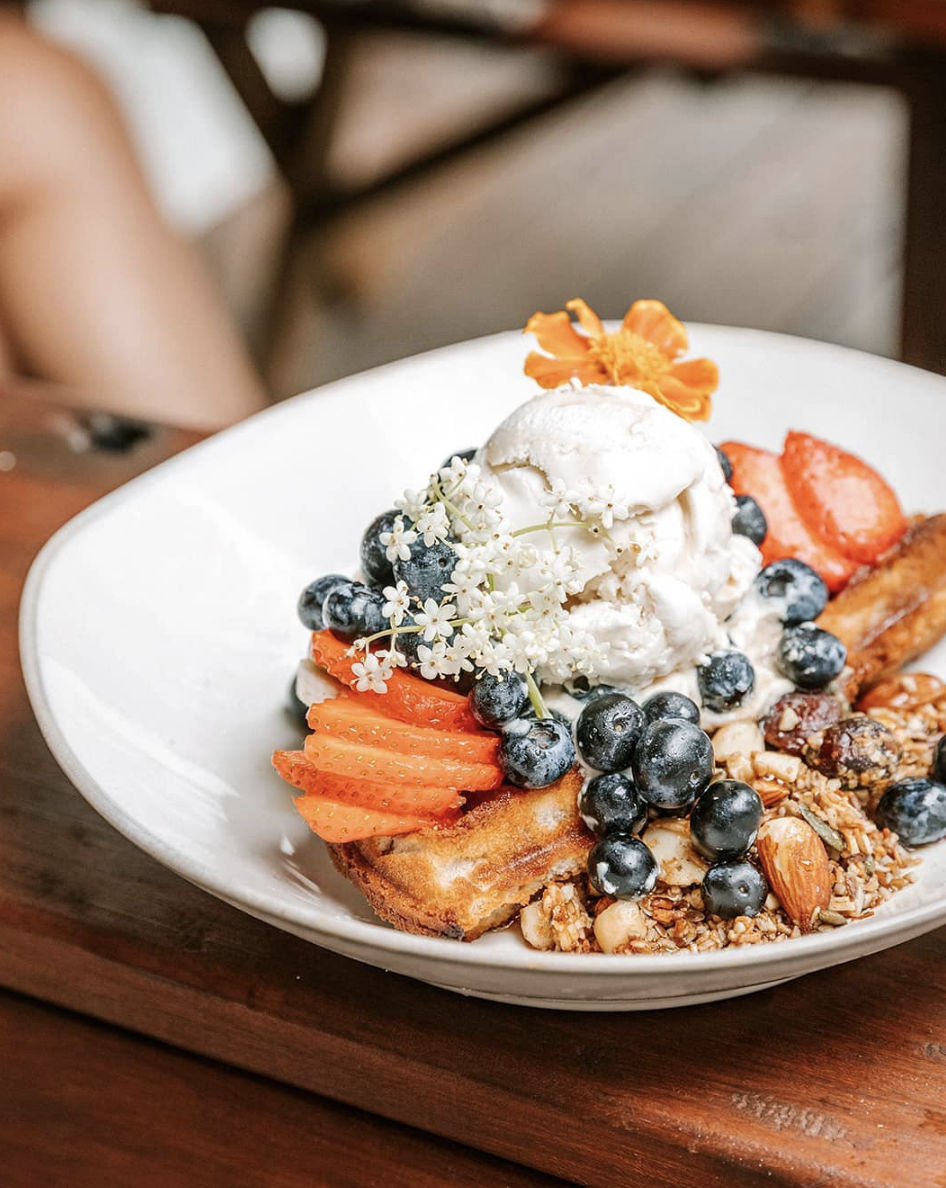 The Byron Bay General Store
If you like your food to look as good as it tastes, look no further than the Byron Bay General Store. The food is delicious and uncannily photogenic, making this a very popular hot spot for foodies and foodstagrams alike. You can't go wrong here, even with dietary requirements. There's something for everyone!
26 Bangalow Rd, Byron Bay
Over to you! Have you been to Byron Bay?
Let us know your favourite cafes in the comments below or join our community on Instagram!