We've all been there before – scrolling through our instagram feeds, minding our own business (hardly), and coming across those photos that make you immediately want to jump inside the image and be there in the moment. But no city is this more the case than New York – the concrete jungle where dreams are made of. So to help you snap the best shot of The City, here are 5 New York photo spots you must visit.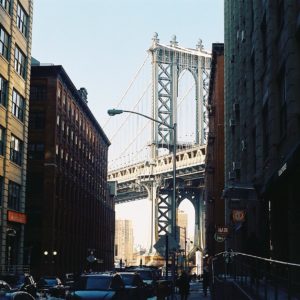 1. Manhattan Bridge
If you're an avid Gossip Girl fan like me then the view of Manhattan Bridge through buildings, is one you will be familiar with, as it's often featured when showing the Humphrey Loft in Brooklyn. You'll locate it by Google Mapping 'Dumbo' and the view is quite literally where the red pin will pop-up (Washington and Water Street junction). If you're not GG fan then not to worry, it's still a pretty fantastic view! You can even see the Empire State Building through the arches of Manhattan Bridge from certain angles.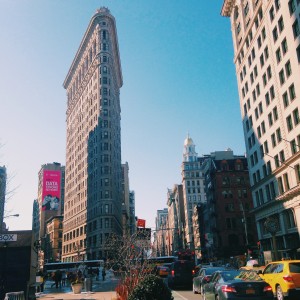 2. Flatiron Building
The Flatiron Building was built in 1902, it's infamous for it's triangular shape. It is truly spectacular to look at and I think it's my favourite building in Manhattan. To get a snap of it head to Broadway and E 23rd Street!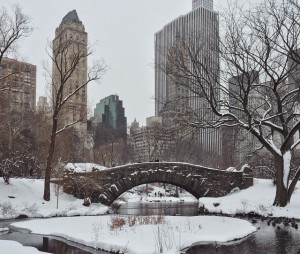 3. That Central Park Bridge
Also known as Gapstow Bridge. Often pictured covered in snow and looking idyllic in the midst of a Central Park winter wonderland. Again, apologies for the xoxo GG reference, but it's the spot where Blair likes to feed the ducks. If you want to visit the spot, it's most easily reached through the E 60th Street Entrance.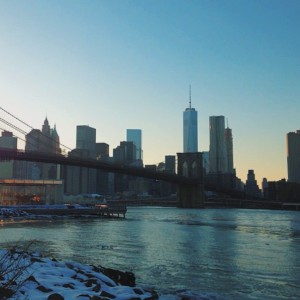 4. Brooklyn Bridge
Whilst you can walk over the bridge to take some beautiful photos, head to Main Street Park in Brooklyn, on the banks of the East River to gain a gorgeous view of Lower Manhattan, Brooklyn Bridge and Manhattan Bridge. It's well worth a visit, if I lived in the city I think this would become my quiet thinking spot. For beautiful lighting and reflections visit here about an hour/half an hour before sunset.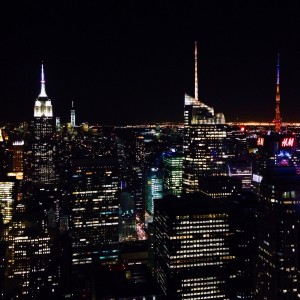 5. Empire State Building
This one is a little more obvious, however for a beautiful view of the city head up to the Top of the Rock. You can see everything the city has to offer from here, including the best view of the Empire State Building. For spectacular views of the city lit up go after dark. For a view across the city visit on a sunny day and if you'd like to watch the city lights turning on head up about half an hour before sun set.
Looking back this kinda looks a little like a Gossip Girl photo location post. If you're after a full list of the best Gossip Girl locations in NYC, you're in luck!