As far as places you must visit in Hong Kong go, many of them centre around food (well, if you're asking me!) The food culture in Hong Kong is one of the most unique and intriguing in the world, with a strong Eastern street food influence, but an equally contemporary, gastronomic influence that encourages inventive dishes. If you're looking to find eateries that lie somewhere between the two, I've found 6 of the best quirky eateries in Hong Kong you must visit if you're in the market for something unique!

Oddies Foodies
Its important to put Oddies Foodies first on the list because the food here is super quirky but also incredibly unique to Hong Kong. Bubble waffles are a large part of the sweet street food offerings in Hong Kong, and here at Oddies you'll find anything but the average waffle on offer. I went for the Green Tea (matcha) waffle parfait, complete with matcha gelato, soft serve ice cream, biscuit crumble and jelly. Delish!
45 Gough St, Central
Teakha
Teakha pays tribute to a time honoured tradition in Hong Kong: the art of tea. Here you can expect to find matcha (green tea) flavours in abundance, with many cakes, pastries, hot and cold drinks centring around the popular flavour. Tea choices are of course also in abundance, making this a must visit for any tea fanatic visiting Hong Kong.
18 Tai Ping Shan St, Sheung Wan

Elephant Grounds
If you're more of a coffee kinda person, look no further than Elephant Grounds – undeniably the best coffee offering in Hong Kong. The creators of EG knew that Hong Kong was missing something in the coffee space – not only offering great coffee but a great low key environment to slowly sip your daily brew. You'll find a number of locations throughout the city due to their rapid increase in popularity.
11 Gough St
ATUM Desserant
You read correctly: a desserant… AKA a dessert restaurant. This restaurant is all about the experience and of course, the sweet treats on your plate. The desserts are made especially for you right in front of you and it is a great night out if you're looking for something completely different in Hong Kong.
F The L. 459-461, Lockhart Rd & O'brien Rd, Causeway Bay

Hello Kitty Dim Sum
What quirky eats list would be complete without the super cute, super fun Hello Kitty eatery in Yau Ma Tei. Surprisingly I ordered everything BUT dim sum, as being vegetarian I found many great alternatives on the menu including the eggs (pictured right), custard buns (bottom) and this glorious sponge cake (top). Tea is of course a mandatory addition!
Lee Loy Mansion, Canton Rd, Yau Ma Tei
Lab Made
Love ice cream as much as I do? Then you'll make room for at least one more ice cream haunt on your visit to Hong Kong. Lab Made offers really quirky, fun nitrogen creations that are not only instagram-friendly but also a delight to the tastebuds.
Shop G42, G/F., Miramar Shopping Centre, 132 Nathan Rd, Tsim Sha Tsui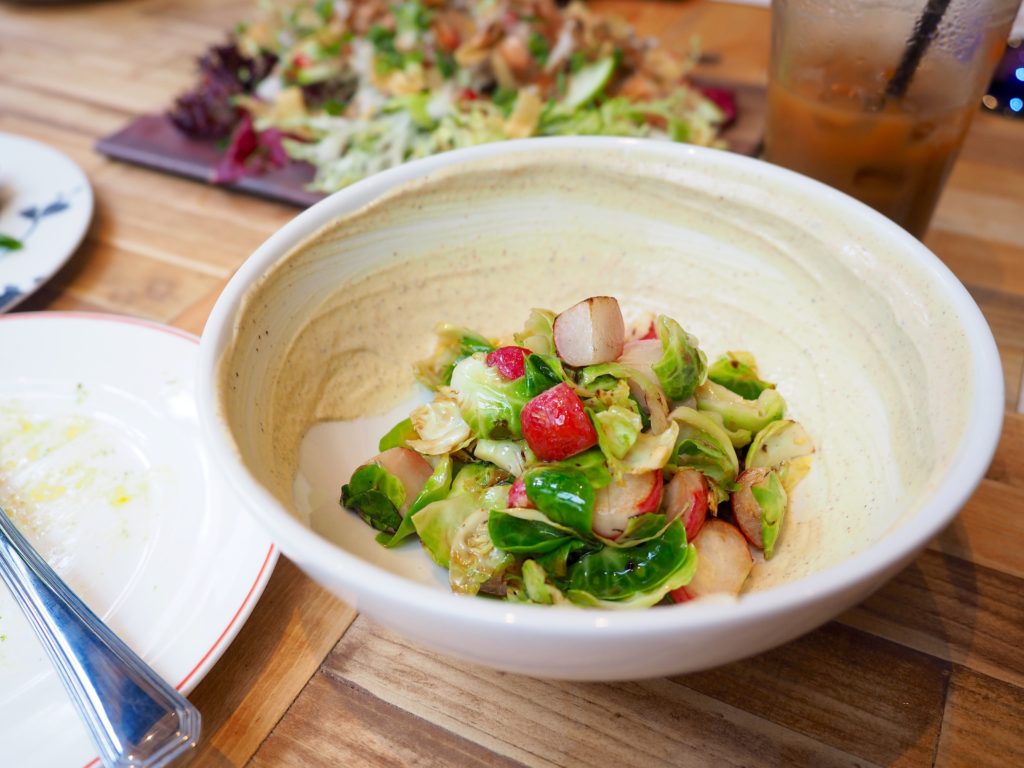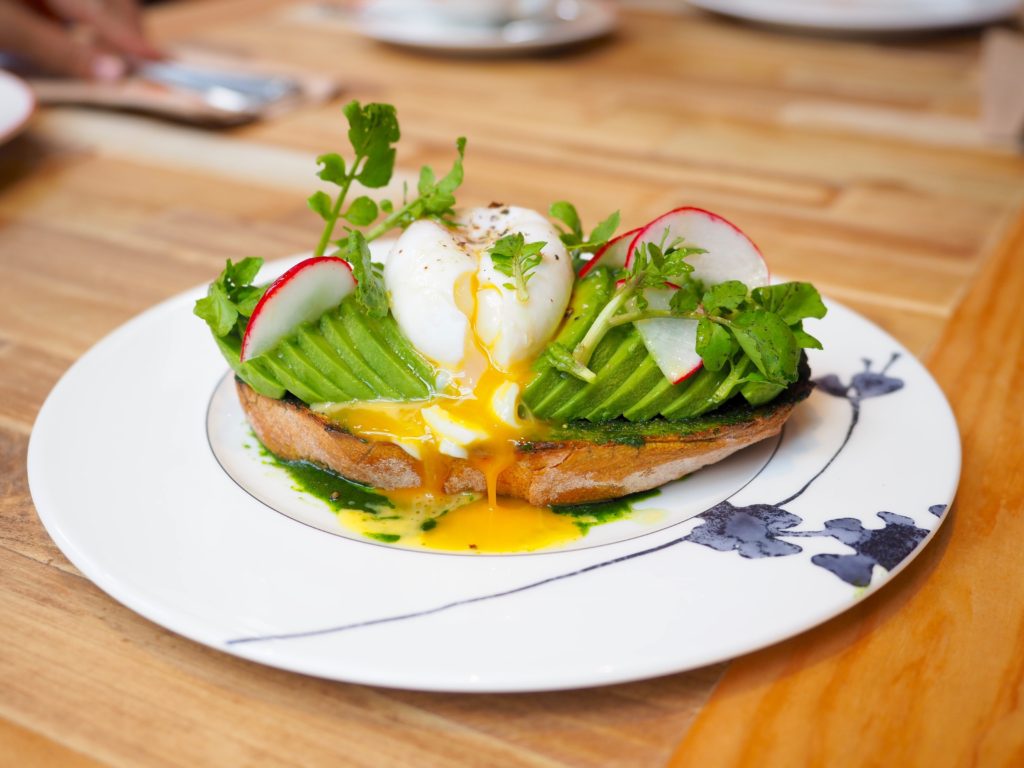 Thanks to Hong Kong Tourism for guiding me in the right direction to find new faves on this trip to Hong Kong! I flew with Cathay Pacific to reach Hong Kong, the national airline who have great connections throughout Asia to the rest of the world. For more information on flights to Hong Kong, visit www.cathaypacific.com.au.