A good road trip requires two things: a destination worth the journey and a journey worthwhile. For the latter, you need great company. A few friends, a solid playlist and some blue sunny skies and you're all set. So if you're already in Southern California, the blue skies are no problem and a destination worth traveling to, Joshua Tree National Park, is always a road trip away.
It's also easy enough to find some friends who are also up for the adventure and when it comes to playlists, a classic road trip throwback playlist never goes astray. Here's how to make the most of a road trip to Joshua Tree, with a complete list of everything that you can not miss around Joshua Tree National Park.
Everything you can not miss around Joshua Tree National Park
Skull Rock
When you arrive in Joshua Tree National Park, you will soon realise just how many things there are to see and do.
There is no shortage of short hikes from the parking lot, through to long full day hikes where you'll need to plan ahead of your visit. Whatever you fancy, don't miss the short hike (more of a walk) to skull rock.
The skull rock loop is a moderate four-mile loop near Pacific Palisades. This spot is idyllic for photos, however, be prepared to share the trail with plenty of other travelers!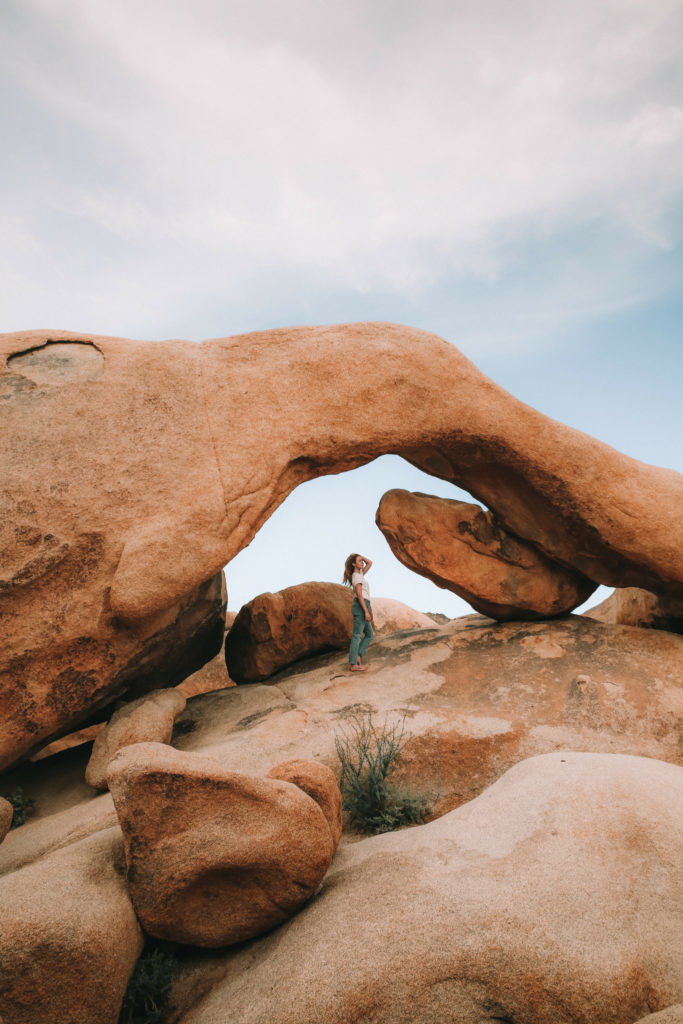 Arch Rock
We would argue Arch Rock is one of the best things to do in Joshua Tree National Park, simply because it is so easy to get to! This trail is really close to the car park, making it a great choice for any level of skilled hikers, or those just looking for an enjoyable walk.
We say it is one of the best things to do in Joshua Tree simply because in the summer heat (when we visited), you can't do a lot of activities in the heat of the day! Arch Rock is a great exception because it is a flat, short walk from the parking lot.
Twenty-nine palms
Characterised by its rough and rugged landscapes, 29 Palms is the official home of the Joshua Tree National Park headquarters. It is a great point of reference for photography enthusiasts, as this is one of the most scenic areas of the park (though there are many).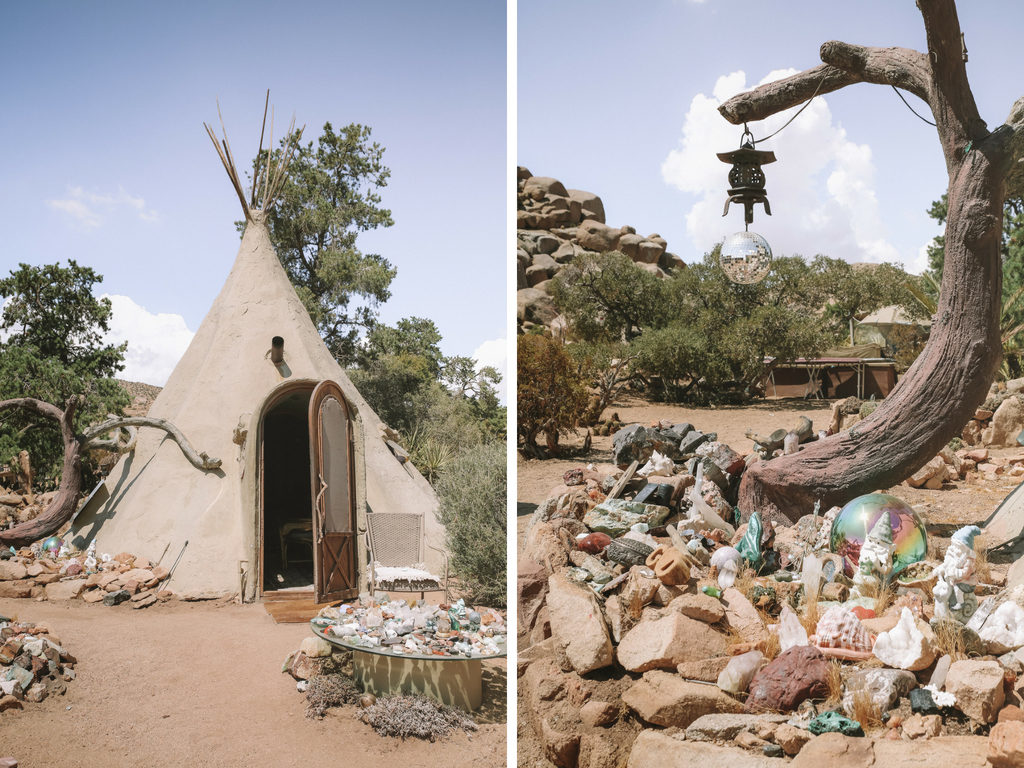 Bob's Crystal Cave
If you're happy to expect the unexpected, then Joshua Tree is full of great surprises and hidden gems. One such gem that we found along our travels was named Bob's Crystal Cave, an elusive cave that we found after chatting to some locals about unique things to do. This certainly was unique!
We visited Bob's Crystal Cave unannounced, which I believe most travelers do. Once we arrived we were greeted very warmly and had quite a tour ahead of us. Around the grounds you will be shown the crystal cave, outdoor swimming pool, and various recreational areas.
It is quite an experience and certainly shares what life is like out here in the desert.
Visit the Cabazon Dinosaurs
If that's not an example of scale, I don't know what is.
The cabazon dinosaurs are kind of too big to ignore. Located in Cabazon en route to Joshua Tree National Park, we had to list them here just on account of how impressive they are in stature.
You'll find the dinosaurs on the way to Joshua Tree when driving from Los Angeles.
Geology Tour Road
Fancy a 4×4 adventure? Then look no further than geology tour road, which is an 18 mile drive into the depths of the Joshua Tree National Park. Some parts are accessible to all cars, but others will require a 4×4. So be sure to buckle up, you're in for a bumpy ride!
Don't forget the journey
The best part about Joshua Tree National Park is in fact not the destinations in and around it. This is one of those few magical places on earth where the journey itself is the true destination. So be sure to kick back, wipe your calendar and switch off your cell phone. This is a place where disconnecting will really allow you to connect. So lean in!
Plan your trip to Joshua Tree:
Follow on Instagram:
Follow the journey