I just got back from a trip to the Grand Canyon. It was grand (see what I did there).
I've always pictured myself flying in via air transfer from Las Vegas, but when I first visited Vegas a few years ago by myself, decided I would wait it out for the day I could share the experience with someone else. After all, this is one of the world's 7 Natural Wonders, a UNESCO World Heritage Site, and the park spread itself across nearly 5,000 square kilometres. Impressive to say the least.
As it turns out, I didn't fly over the Canyon. I drove up to it. Little did I know there were many ways you could experience the Grand Canyon, so I thought I'd share the best 9 different ways to do the Grand Canyon to help you plan your trip…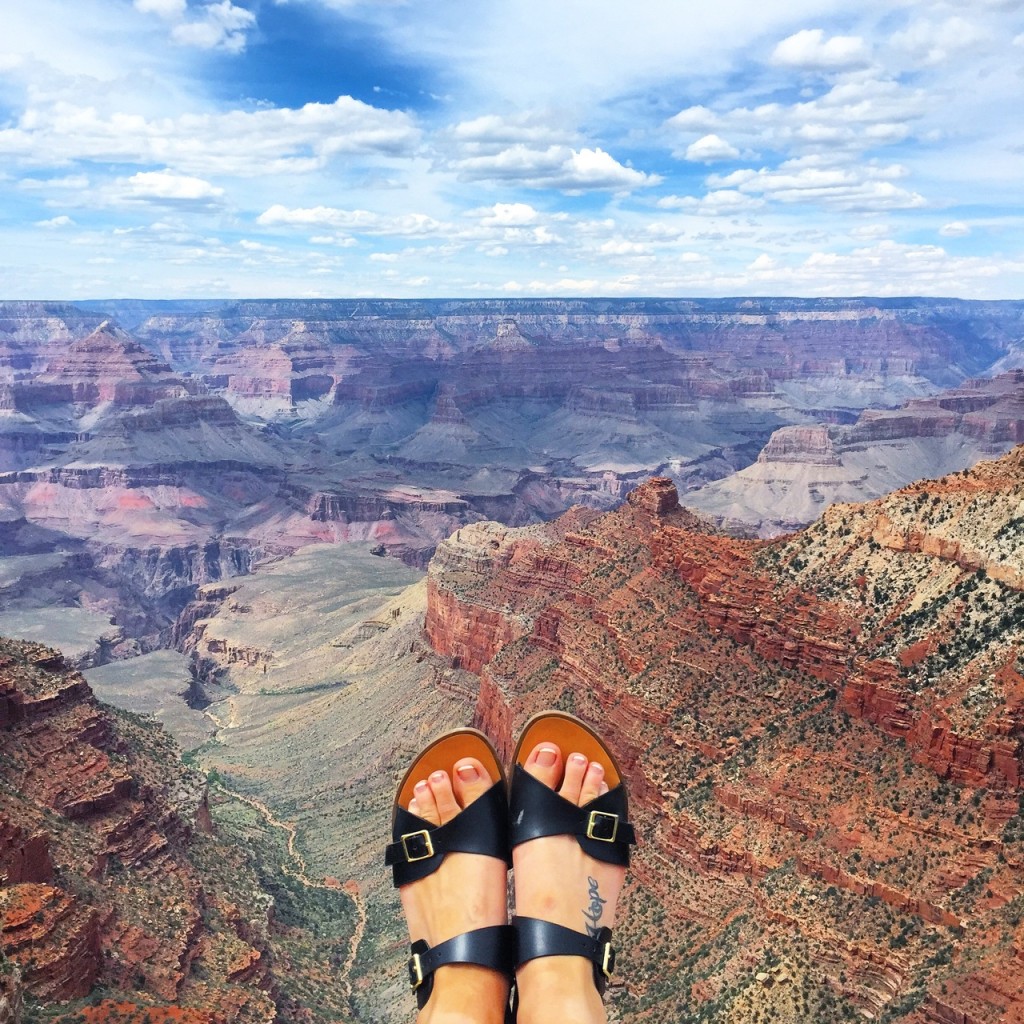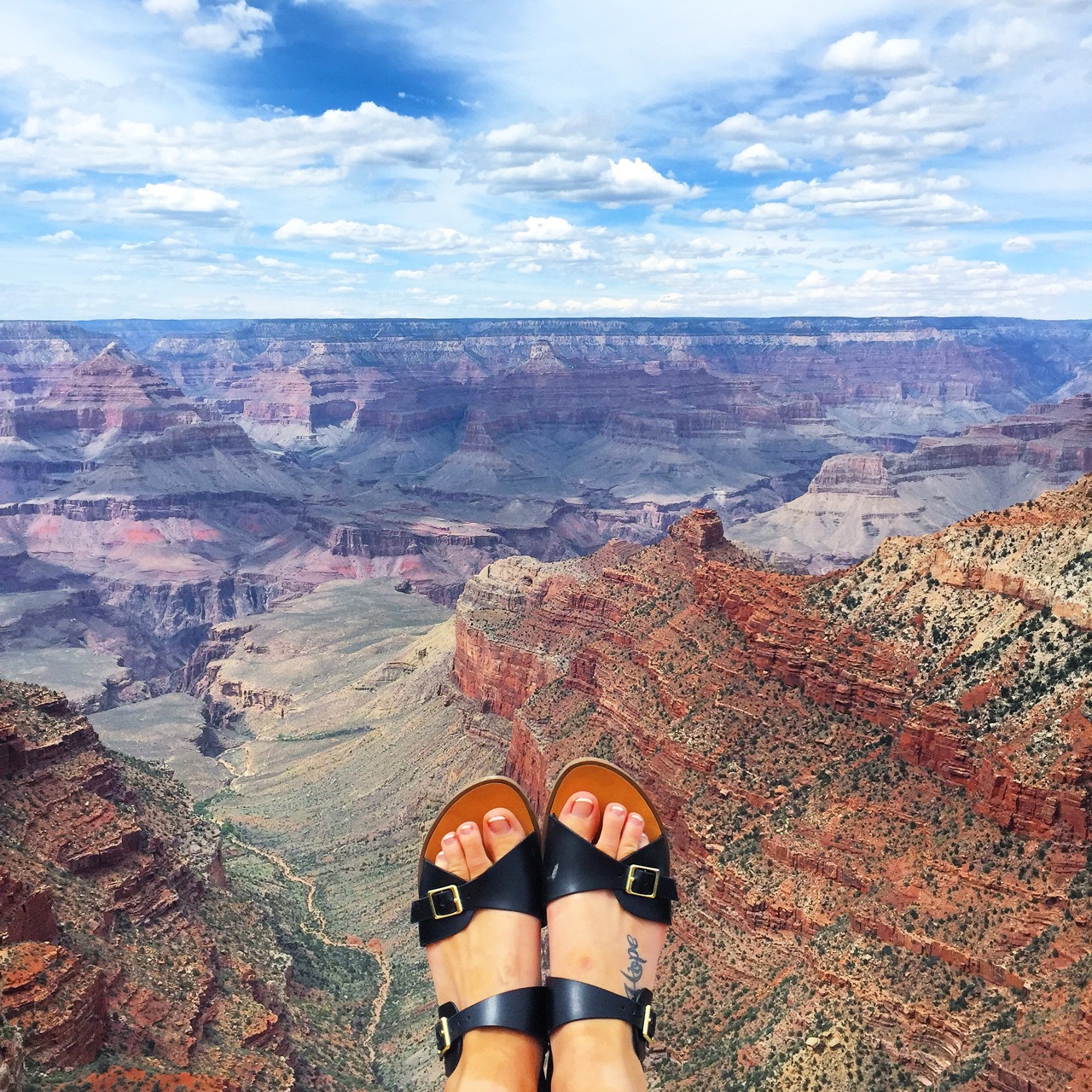 9. Grand Canyon SkyWalk
The controversial (seemingly spoiling the natural aesthetic) Grand Canyon Skywalk is most popular for visitors travelling from Las Vegas, Nevada. For those staying inside the National Park at either the North or South entrance, it is a long drive away and thus deters many visitors. It's also quite expensive, with tickets costing up to $75 and no photography equipment allowed. Instead, you'll have to cough up $20 for a professional photographer to take your photo (um!?).
8. Grand Canyon Railway
The railway was built in the late 19th Century and began travelling to the Canyon in 1901. Nowadays you can catch the train between Williams and the South Rim. Trains depart daily from Williams to the South Rim at 9.30am (arriving 11.45am) and in the return direction depart at 3.30pm (arriving at 5.45pm).
7. Bright Angel Trail
One of the most popular trails, this 6mile one-way hike is quite the trek. The trail begins at Grand Canyon Village and because of its' length, many visitors hike part of the way only, and return in the same day.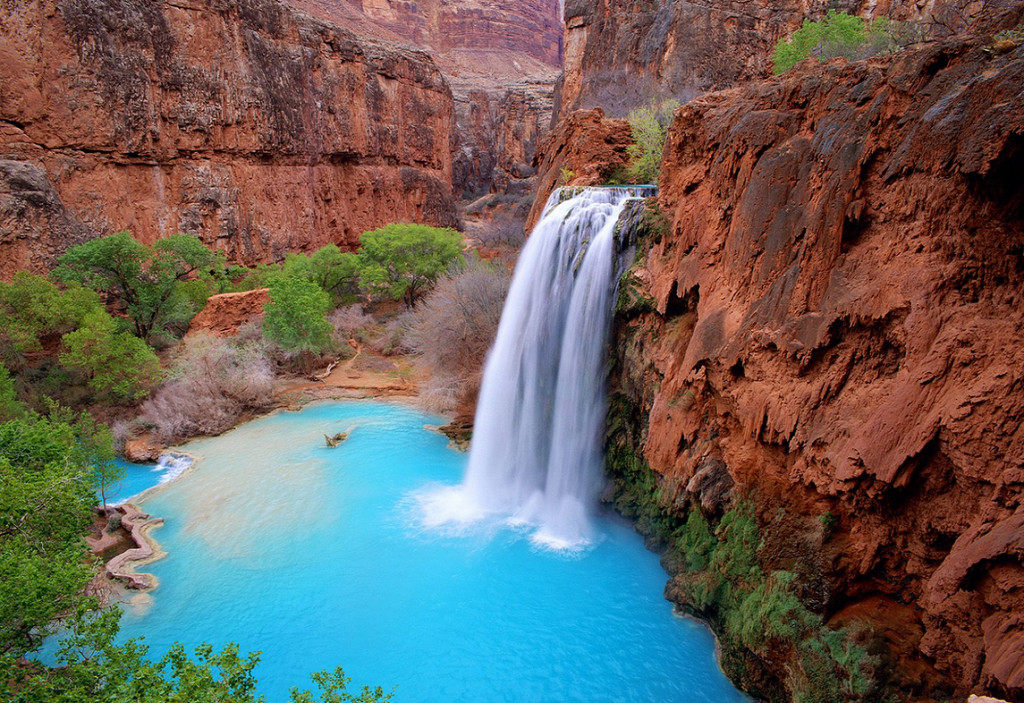 image via reddit
6. Havasu Falls
Then there's this beauty. Havasu Falls is immediately pleasing to the eye – but before you set your heart on visiting, you should know that you're in for quite a trek. One way into Havasu falls is 10 miles, starting at the Havasupai Indian Reservation. To do this hike, you'll need to camp overnight.
5. Rim Trail
Another popular trail along the South Rim is the Rim Trail, with great viewpoints and attractions along the way. The trail stretches around 12 miles, but if you're not up for it, there are shuttle buses transferring visitors between viewpoints.
4. Horse Riding the Canyon
What better way to experience the Canyon than a horse ride? There are a number of companies offering half and full day horseback rides.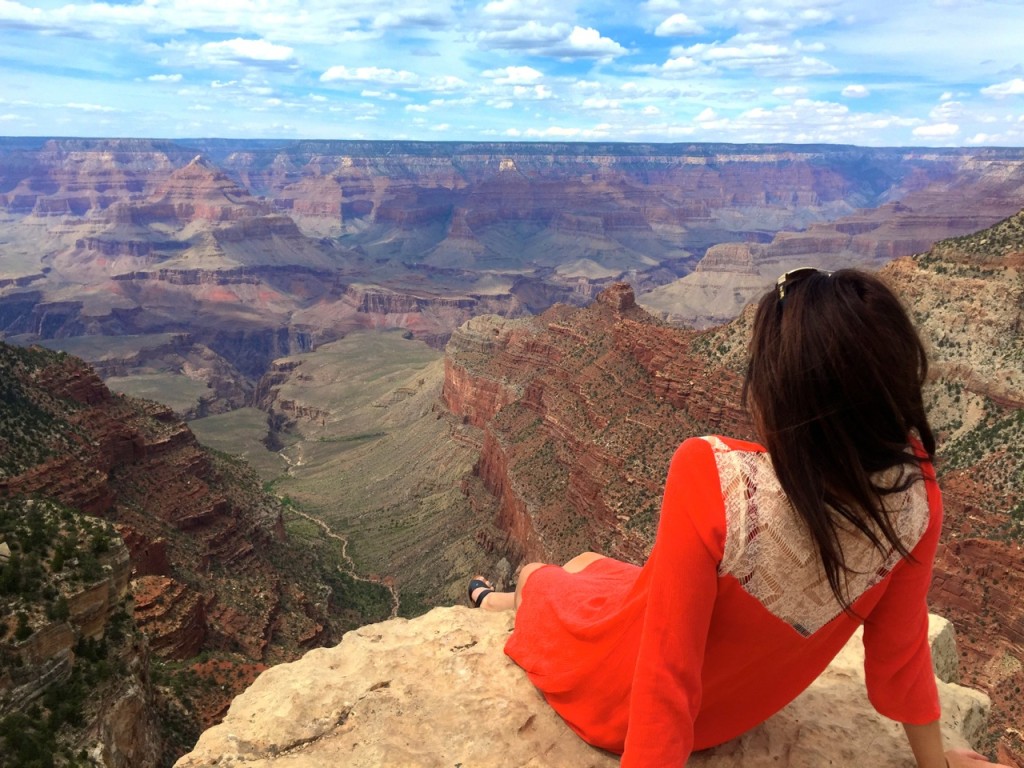 3. Rafting the Canyon
Hiking and horseback riding not thrilling enough for you? Why not consider a multi-day trip rafting the Grand Canyon. There are a range of companies offering tours, so be sure to compare prices and offerings. Its also a good idea to book ahead as these trips are popular among travellers.
2. Grand Canyon Village
This is by far the most popular point of entrance to the Grand Canyon, so be sure to expect crowds and lines. This is where you will find some of the best lookout points of the park, especially Yavapai Point which has frequently been dubbed the best view of the Canyon.
1. Flights over the Grand Canyon
Last but never least, why walk or run when you can fly!? For nearly all those who have done it, a flight over the Grand Canyon is considered a 'must do' at least once in your life. If you don't mind forking out a few hundred dollars to do so, then why not fly over the Grand Canyon to get a full view of the Canyon from above.