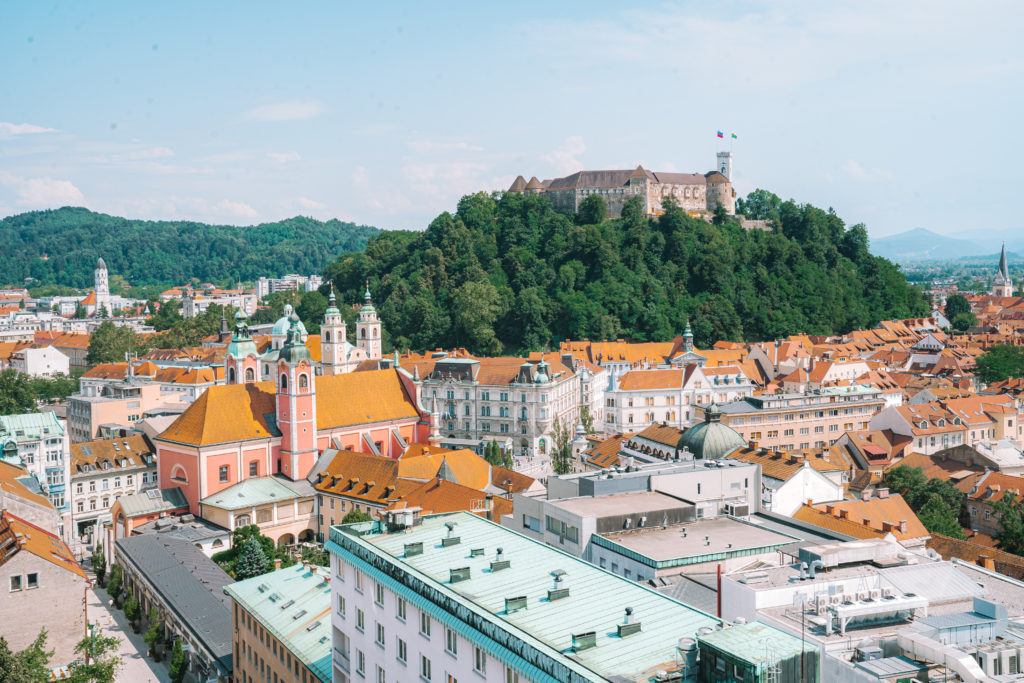 Europe's Most Underrated City
The capital of Slovenia, Ljubljana is building a name for itself as Europe's most underrated city. This means two things: Ljubljana will surprise you and you should go sooner rather than later. If you're planning a trip, this complete guide to Ljubljana will ensure you have a great time.
The city of Ljubljana (pronounced: Leh -yoob – el – yah – nah) is renowned for its green spaces, university population and terracotta rooftops.
Start your explorations in Ljubljana at the most strategic view point in the city: Ljubljana Castle. This was originally a medieval fortress dating back to the 11th century and was reconstructed in the 12th century. Today it is a living museum and offers the best view over the city below.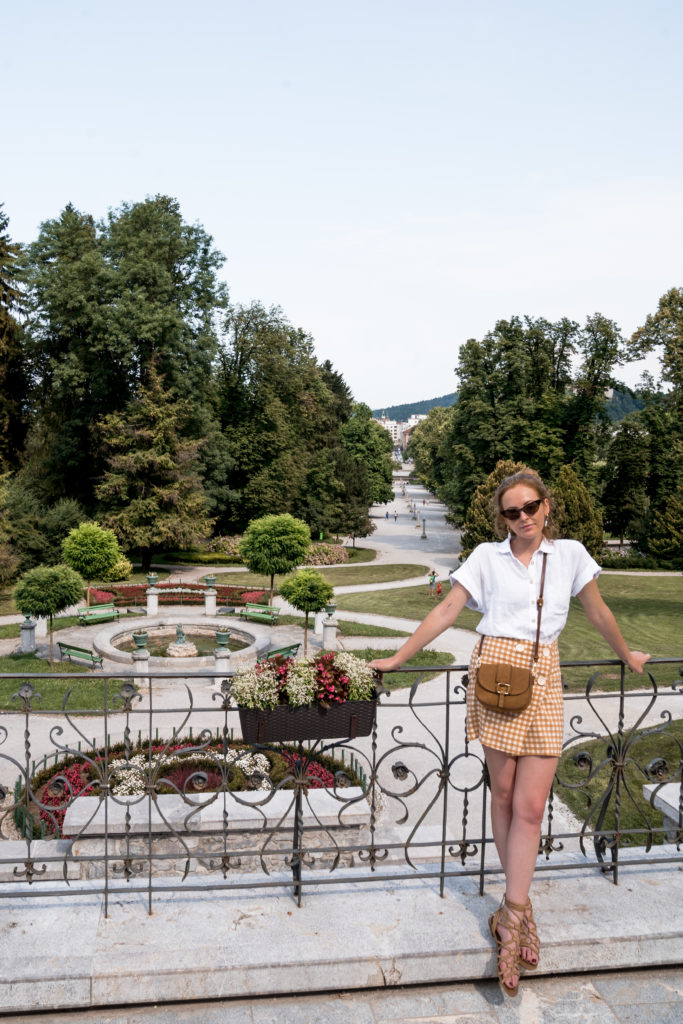 Visit Tivoli Gardens
The perfect place to continue your discovery of Ljubljana is at Tivoli Gardens, an oversized park in the city centre that is effortlessly green year-round. In spring and summer the flower baskets come in to bloom, so this is a must visit for nature lovers and garden enthusiasts (myself included!)
The park is free to visit and can be reached in just 10-15 minutes walk from the city centre.
Triple Bridge
Triple Bridge or Tromostovje as it is called in Slovene is a series of three bridges in the heart of Ljubljana. This is hands down one of the most photogenic spots in the city and is impossible to miss as it is in the centre of everything. The bridges connect the old town to the new town and a great way to see the city in this light is from the water on board one of the short river cruises.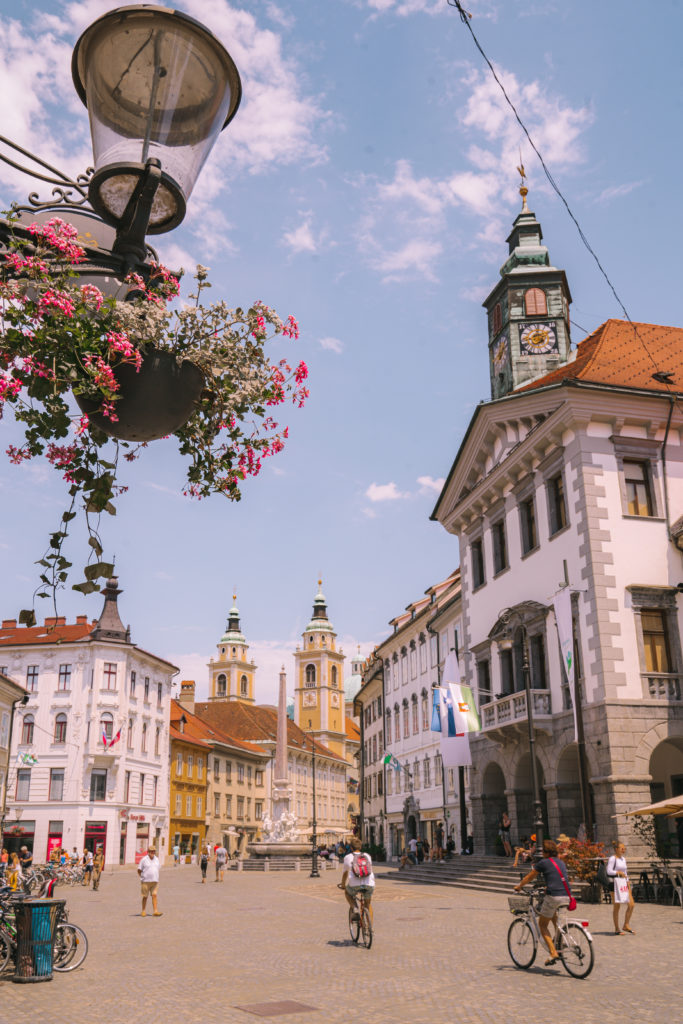 Wander the Streets
It is no secret that Ljubljana is a small capital city. This means that while there are a few key attractions you absolutely should visit, the beauty of the city is mostly in wandering the streets and soaking up the atmosphere. For that reason I would recommend staying a night or two in the city to really get a feel for it, though if you are on a tight schedule you can certainly see the city highlights in one day.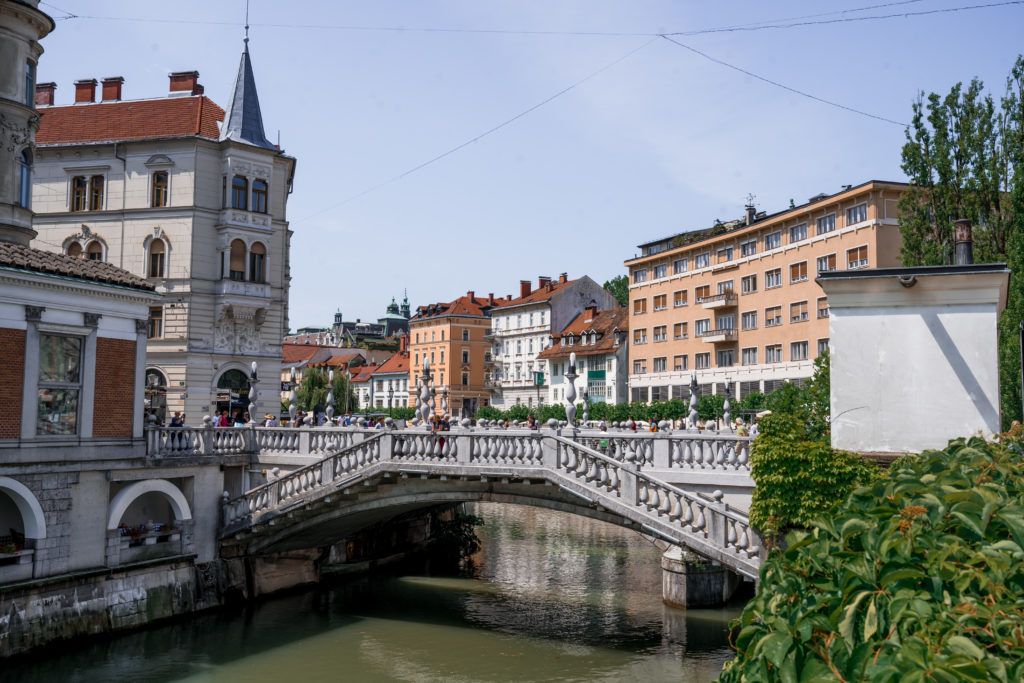 Dragon Bridge
Dragon Bridge is one of the most recognisable points in the city and another great photo opportunity. After you've got your photo memories under your belt, be sure to pull up a chair at one of the riverside restaurants or al fresco cafes.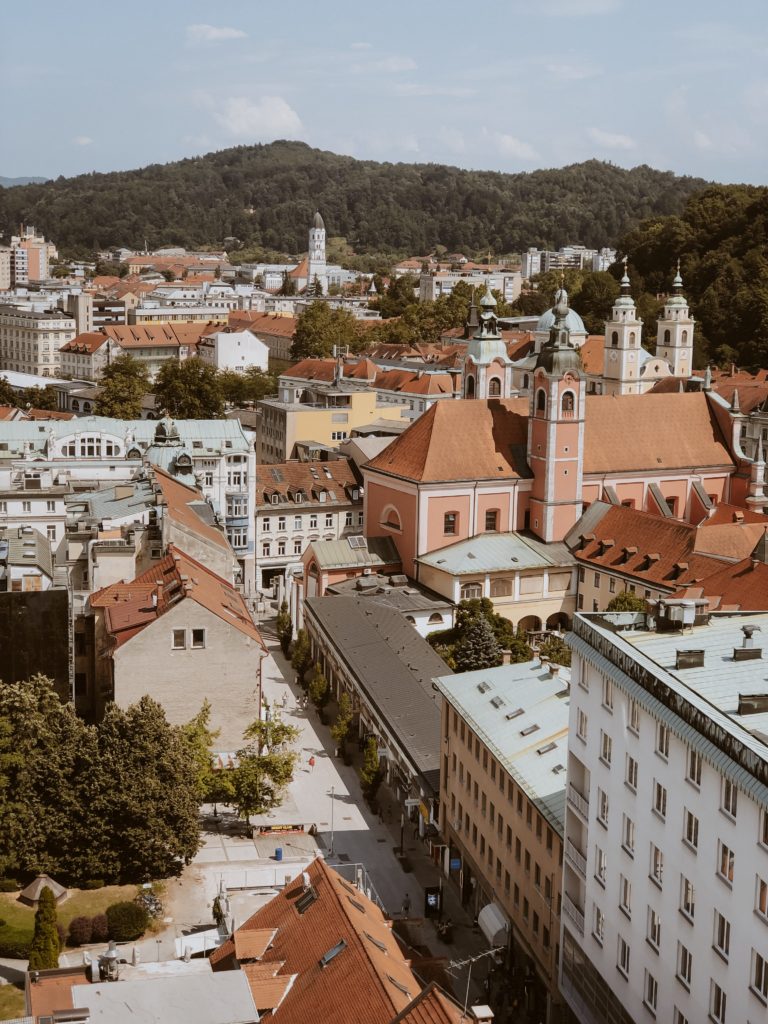 The Best View in Ljubljana
If you're looking for that iconic shot of the city including the castle then look no further than the Ljubljana skyscraper. Nebotičnik Cafe is located on top of the skyscraper and serve a wide drinks menu, providing the perfect excuse to stop and take it all in.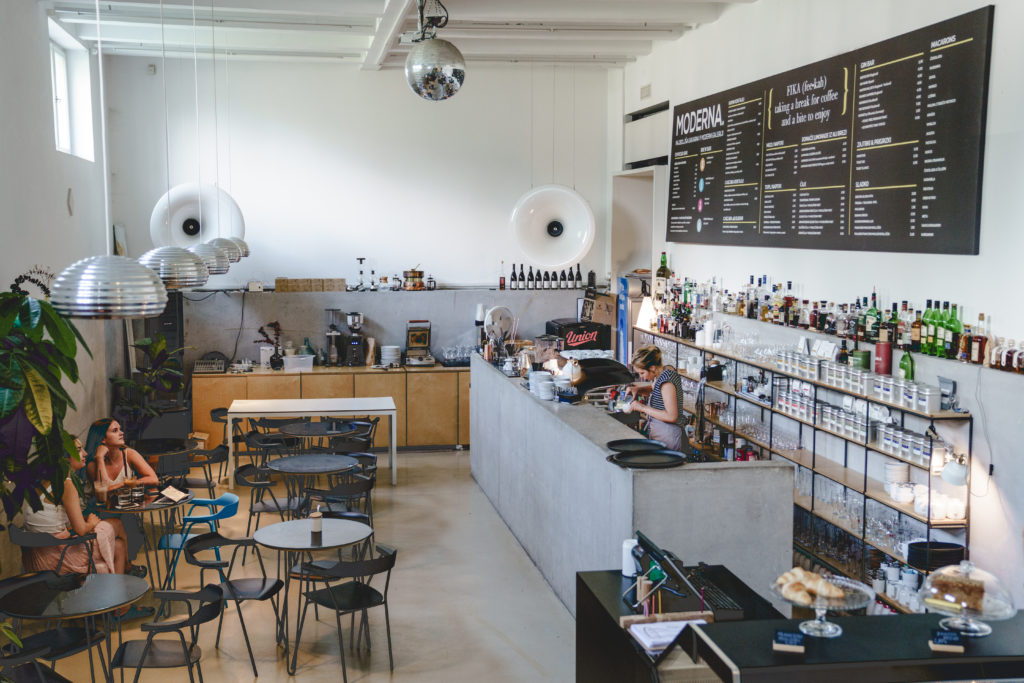 Discover Ljubljana's Best Coffee Shops
If you are spending more than one day in Ljubljana then be sure to discover the cities' many coffee shops. If I'm honest, I wasn't expecting to find extraordinary coffee here in Ljubljana. But a recent surge of young entrepreneurs has resulted in some great small businesses.
Moderna Cafe was my favourite find for extremely good coffee and an artsy backdrop inside the Museum of Modern Art.
Kavarna Stow is another great choice for coffee connoisseurs.
Ljubljana's Best Eats
Gastronomic Dinner – Landerik has one of the best reputations in town. Believe me when I say it is well deserved!
Ice cream – look no further than Vigo. Super creamy ice creams and refreshing sorbets. I can highly recommend the mango sorbet.
Bar for cocktails – Tozd is hands down your best choice. The ambiance is also really quaint and quirky.
Vegan and Vegetarian – Surprisingly there are a lot of great options but TINK was my favourite. It features a heavy focus on superfoods but tastefully so.
Short on time? Here's how to spend one day in Ljubljana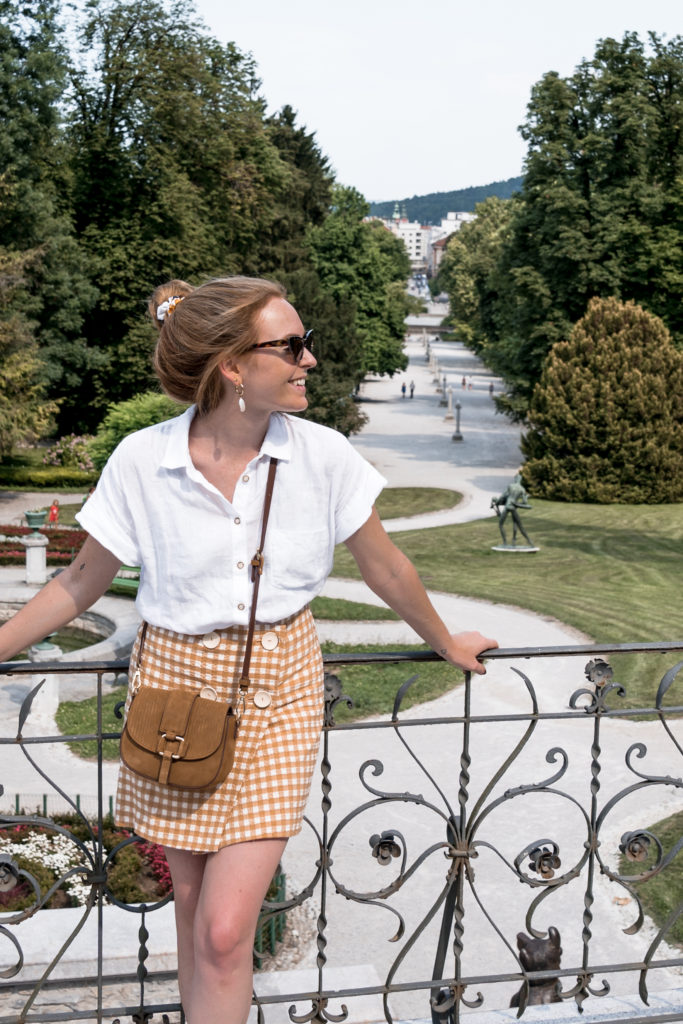 Shop my Style: