This month I had the pleasure of travelling to the Marlborough New Zealand for a wine-lovers weekend away. Cloudy Bay invited me to join a food and wine lover's journey through the Marlborough vineyards, fjords and to some of the most memorable dining experiences I have ever had in New Zealand. Here is a complete guide to Marlborough, designed to help you make the most of your own visit to New Zealand's most famed wine region.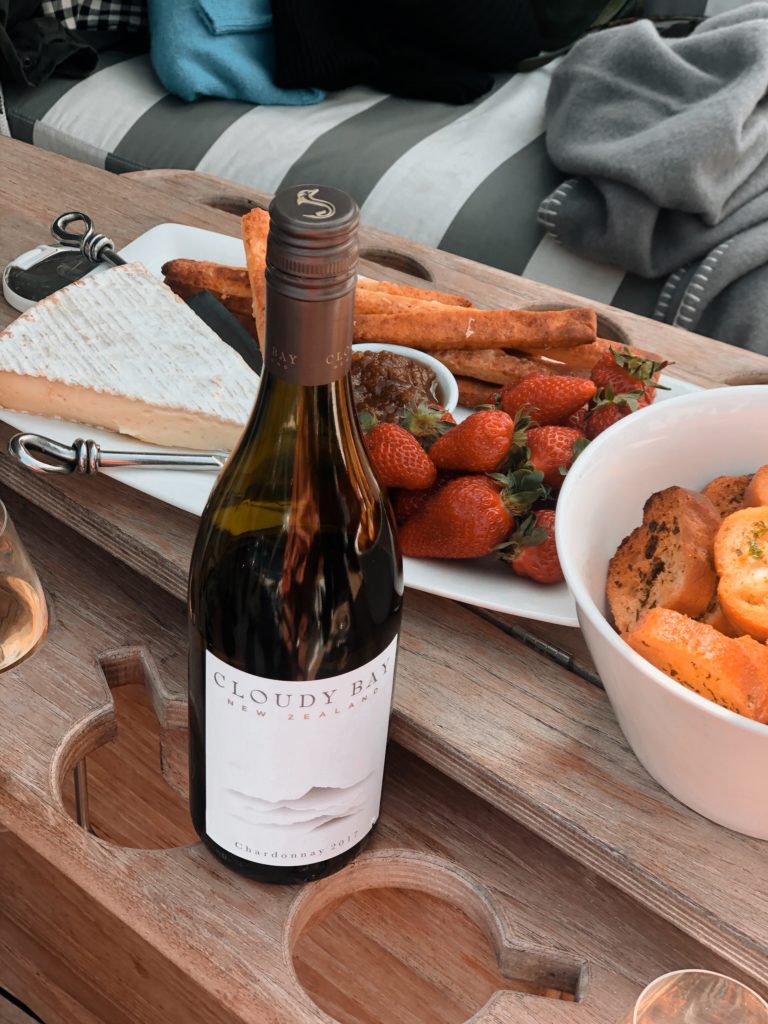 Food and Wine: Marlborough New Zealand
It is no secret that Marlborough is the hero of New Zealand's wine market, being home to some of the most famed Sauvignon Blancs the world over. As is to be expected of a wine region with this reputation, the food scene compliments the wine to perfection.
My favourite restaurant in Marlborough is also the most highly regarded and goes by the name of Arbour. The menu is seasonal and ever changing, focusing on whichever products are heroic that season. Despite having some of the most inventive and impeccable dishes I have experienced (the world over), what really made this restaurant stand out for me was how it is family owned and operated, has stayed in the same family for years and has an infectious homely feeling about it. If you go to just one restaurant in Marlborough, make it this one.
Wine is of course the hero of Marlborough and the reason most tourists will travel out of their way this far North on the South Island. Read more about the best vineyards and cellar doors to visit in Marlborough below.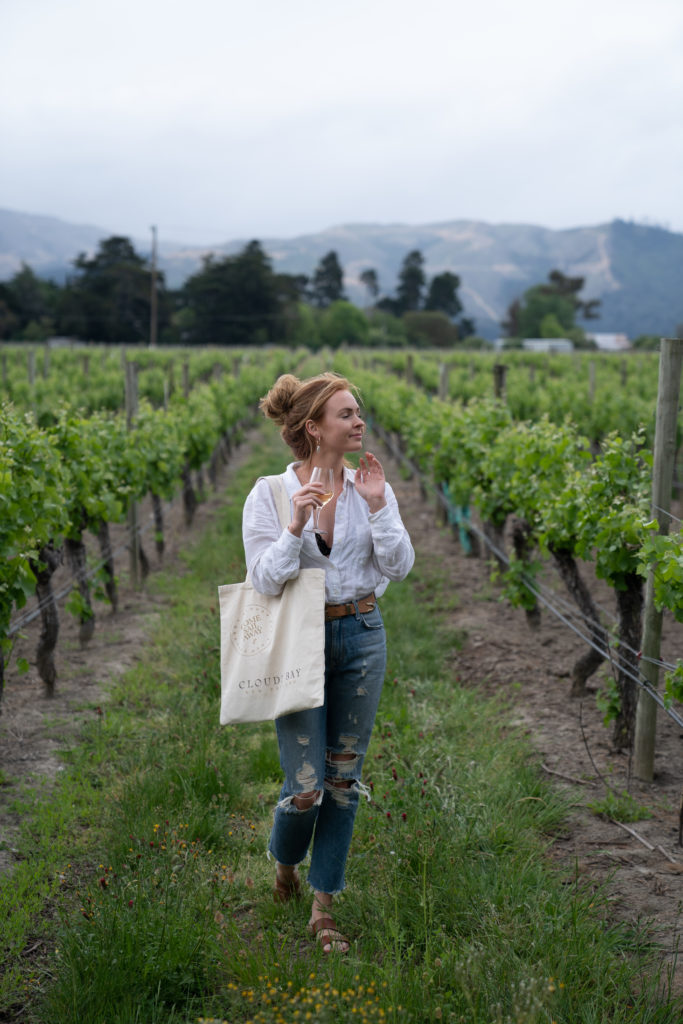 The most memorable Vineyards in Marlborough
Because I was visiting the region with Cloudy Bay I have to be biased and say this is my favourite vineyard in the region of Marlborough (partly because I spent so much time here!) The Cloudy Bay sauvignon blanc is one of the world's most renowned and remarkable, so be sure to stop by the cellar door for a taste. If you have time to squeeze in a cheese and wine pairing (who doesn't!?) then don't miss out on the chance to taste Cranky Goat cheese products. I promise you – this is a recommendation you will thank me for later.
The Brancott Estate is held in equal status to Cloudy Bay, so if you're a lover of Sauvignon Blanc be sure to combine a visit to both vineyards. This is where the first Sauvignon Blanc vines were planted which changed the course of this region drastically and put it on the map in the wine industry.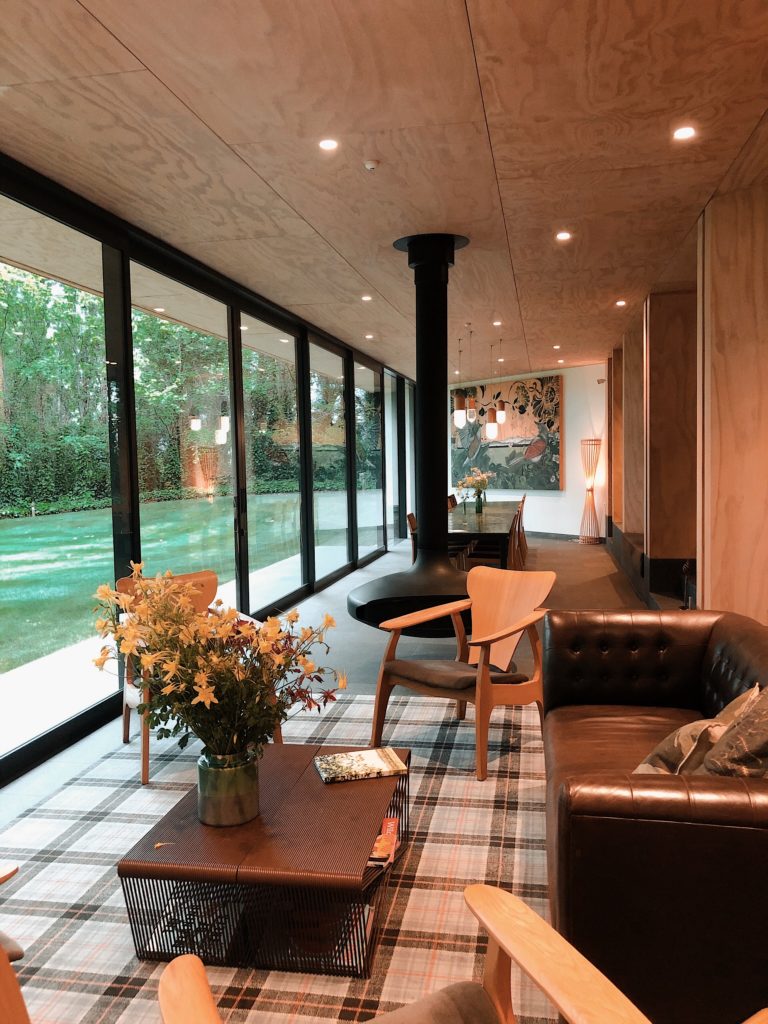 Cloudy Bay Vineyards
As the purpose of my trip was to visit Cloudy Bay and centre my efforts around tasting their wines (who wouldn't say yes to this), I have more to say about Cloudy Bay because I spent so much time here.
Wine tasting at the Cloudy Bay cellar door is almost a must do for any travellers to Marlborough. The cellar door is large but unfussy, with a variety of tastings and food/wine pairings on offer. The vineyard is a mere 5 minute drive from the airport so be sure to make this your first stop as soon as you step off the plane for a warm welcome to the region.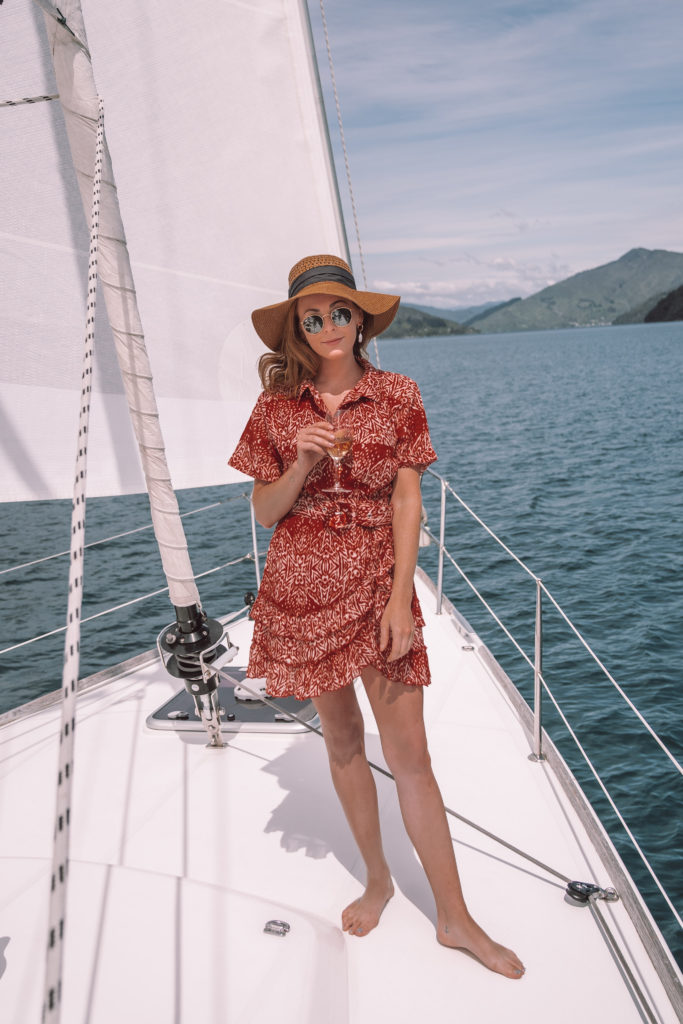 Sailing through the Marlborough Sounds
Chances are if you are reading this you are planning a larger itinerary to the South Island of New Zealand and if that be the case, you would have heard of the famed Milford Sound. If you're anything like me you would have no idea that you can also find some equally beautiful (albeit less dramatic) sounds elsewhere in the South Island and one of these locations is in Marlborough.
The Marlborough Sounds are a network of sunken valleys in the North of the South Island and are most commonly visited when travellers catch the ferry from the North Island in either direction. If you have the time and resources, be sure to make time for a day on the water and soak up the beautiful surrounds of this region.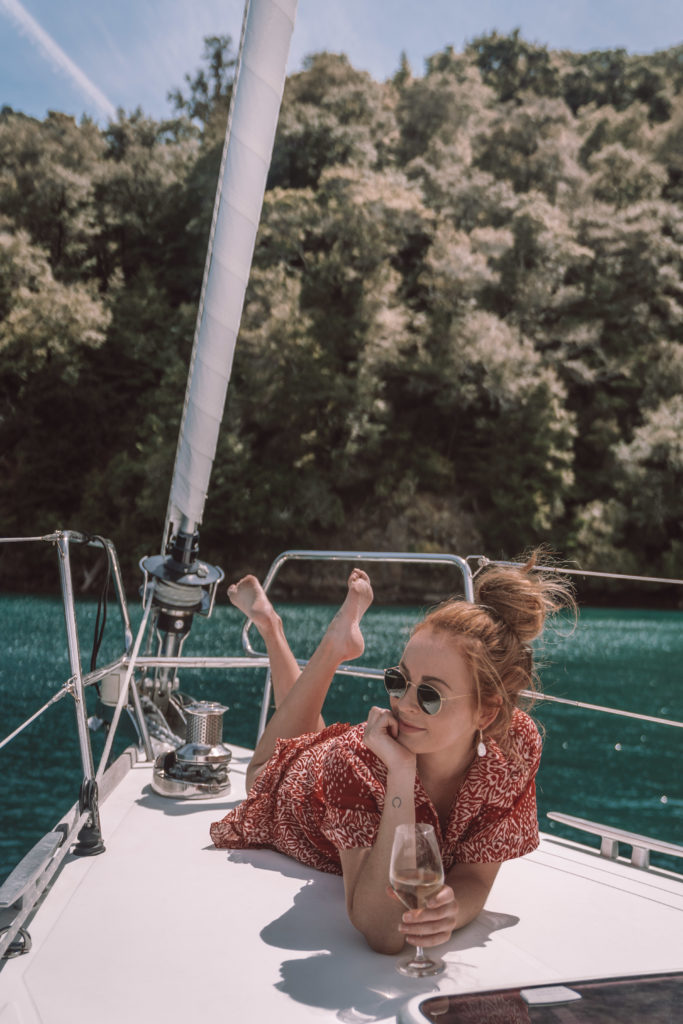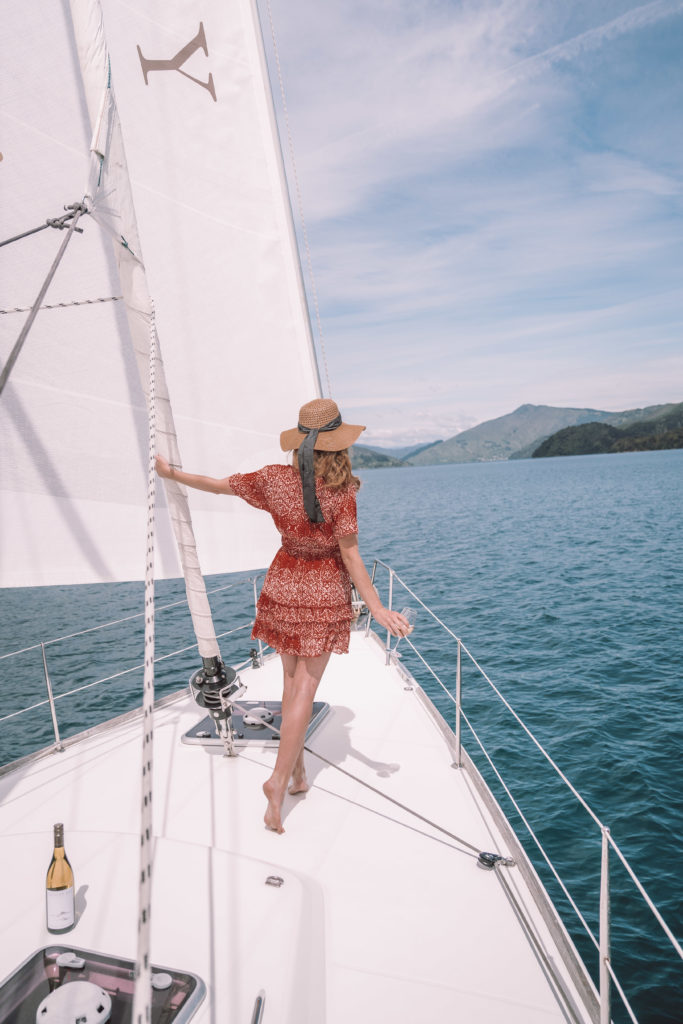 Plan Your Visit to Marlborough
New Zealand enjoys a very distinct four seasons each year, so it is important to time your visit. The most busy time of year to visit Marlborough is June and August so you can expect accommodation prices to be higher and restaurants/vineyards to be busier. If you are looking for nice weather and avoiding the crowds, you can't go wrong if you visit in November or December.
Arriving in Marlborough is possible by road trip or plane. Should you choose to land by plane, consider flying in to Blenheim airport for easy access or land in Wellington and catch the ferry from the South of the North island to the North of the South Island.
Thanks to Cloudy Bay for inviting me on this trip to Marlborough.