My New Yorker friends who live in the city are quick to judge midtown, the neighbourhood in the centre of it all. Being at the heart of Manhattan means being home to its' main attractions – the Empire State Building, Flat Iron Building, Times Square and Grand Central… just to name a few. But this guide to Midtown supports this fun and vibrant part of the city. In fact, I love coming to this part of town! Attractions equal crowds and if there's one thing a true New Yorker doesn't have on a Friday at knock-off time, it's patience. But for first-time visitors, you can't beat staying in the midtown neighbourhood if you're aiming to see and do as much of New York as possible on your first visit. So welcome to the city that never sleeps.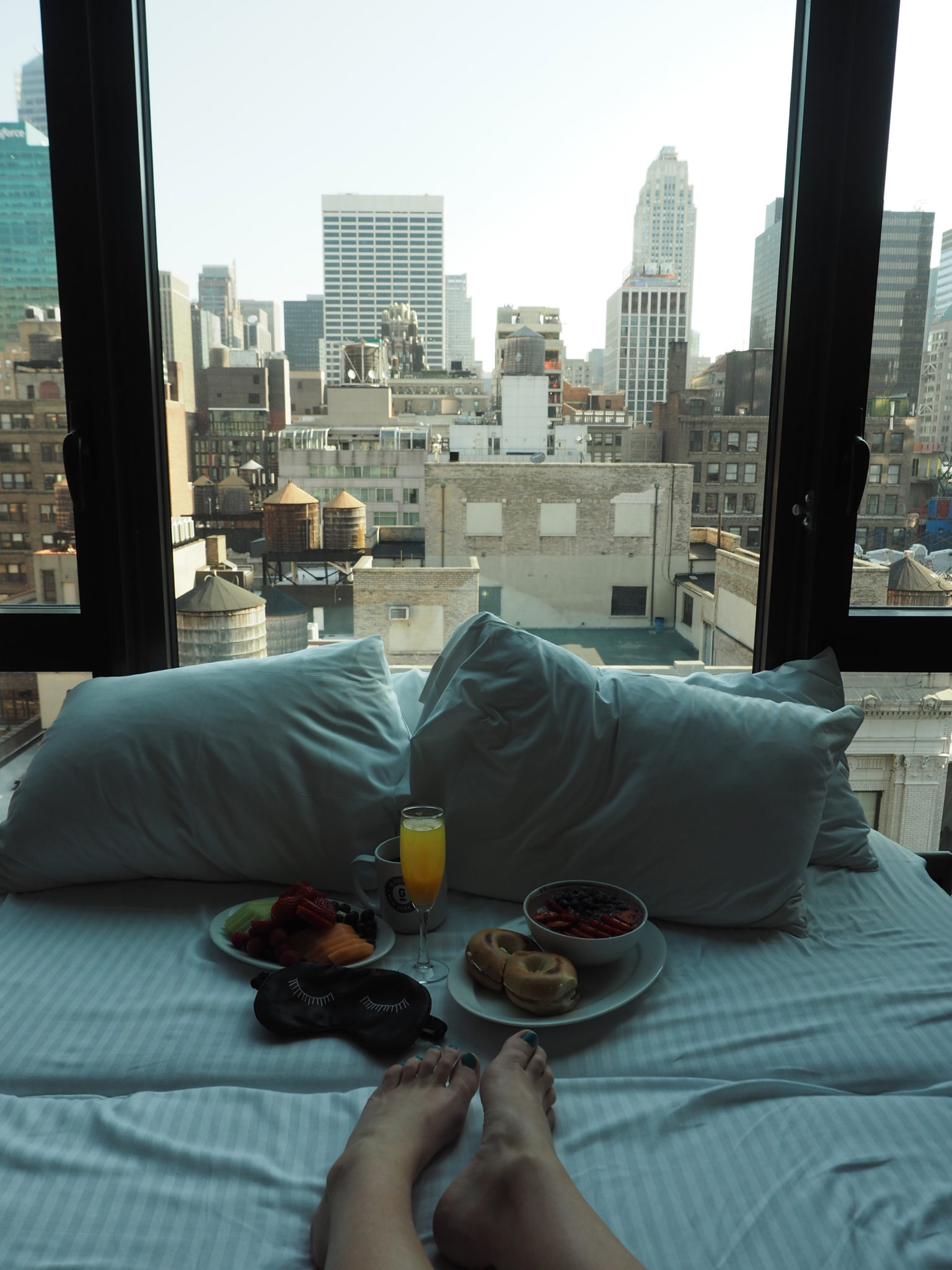 A Guide to Midtown
Check In: Executive Hotel Le Soleil
For my stay in midtown, I checked in to
Executive Hotel Le Soleil
, one of many large hotels in the neighbourhood. Your options are endless in this part of town as it is hands down the most touristic 'hood with most of the attractions at your fingertips. I was visiting the city with my friend for her 21st birthday, so we lucked out with a room upgrade to the penthouse house suite on the top floor (winning!) The staff were so welcoming and even made my friend a birthday card with champagne and treats, as this is a milestone birthday in the States and not taken lightly! Each morning we woke to warm pink tones as the sun rose and lit up the buildings around midtown. My favourite building, the Chrysler building, was in full view from my bedroom and waking up to it for a few days in a row is a feeling I won't forget any time soon!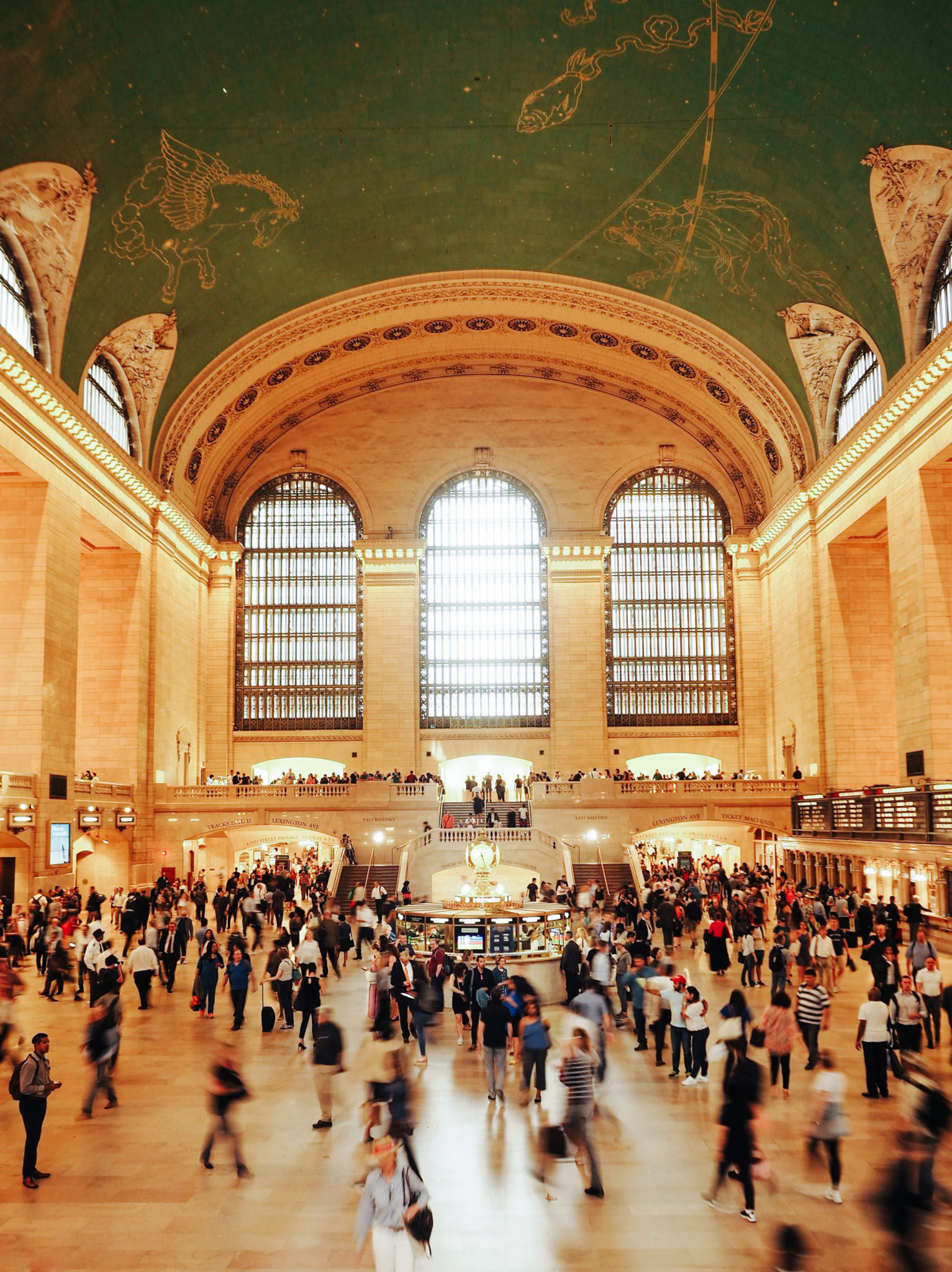 Things to do in Midtown
Grand Central Terminal
From your midtown hotel, you're in walking distance of most of New York's top attractions, so get ready to clock up some miles! We were approximately a 10 minute walk from Grand Central Terminal, which is really useful if you're planning to travel upstate for a day trip or are using one of the many metro lines at this station. But for me, I just love to visit GCT and observe the hustle and bustle down below – people coming and going, stopping, staying a while, and once I even witnessed a proposal (she said yes!) There are also a few things to discover in Grand Central Terminal than originally meets the eye. If you're hungry, venture downstairs to the food court area for the likes of Shake Shack and Magnolia's Bakery. If you're more on the thirsty side, this is where you will find the bar (The Campbell Apartment) from the opening scene of
Gossip Girl
where Serena and Nate are on top of the bar. Its super swanky but has a really cool vibe to it.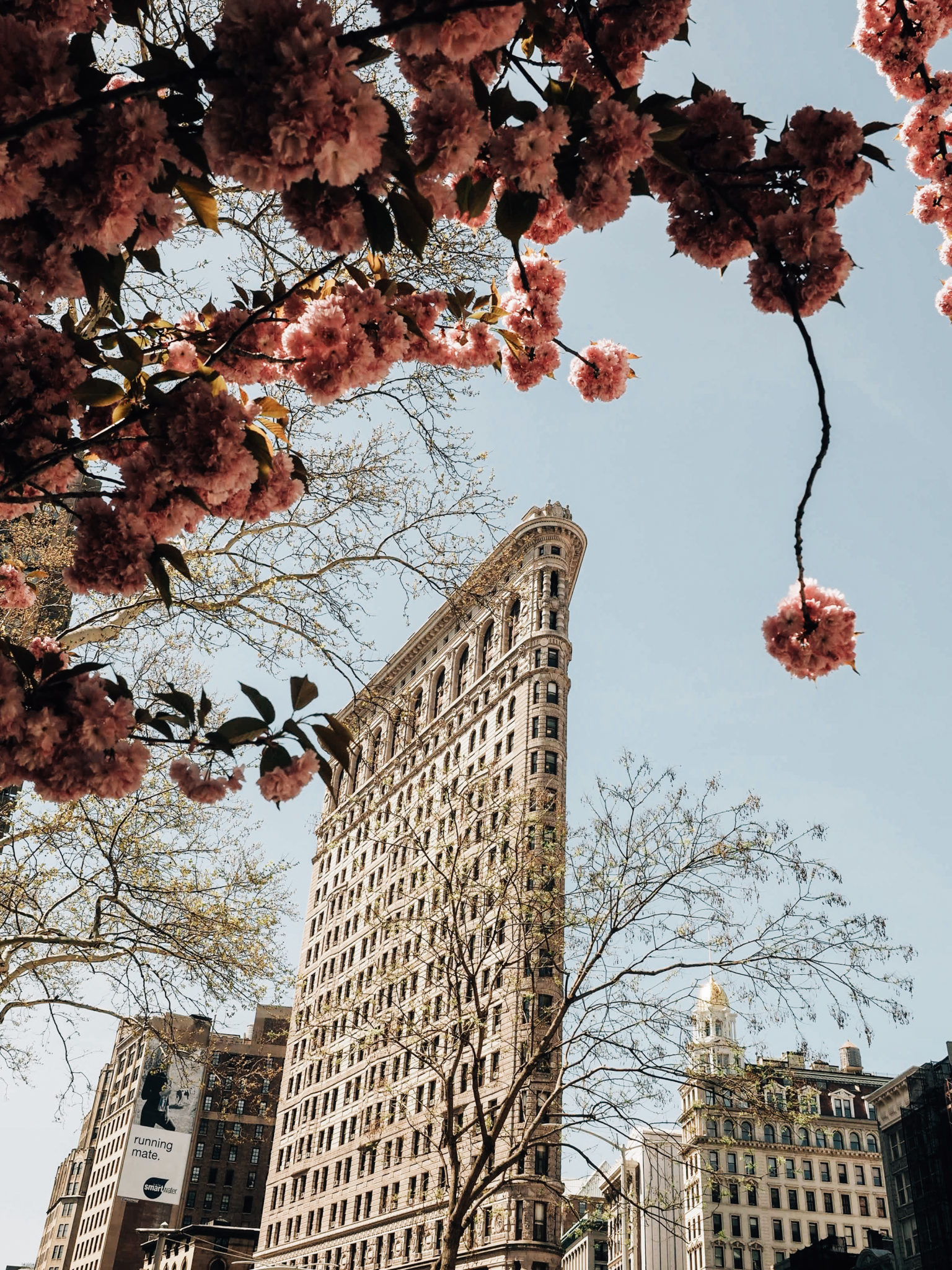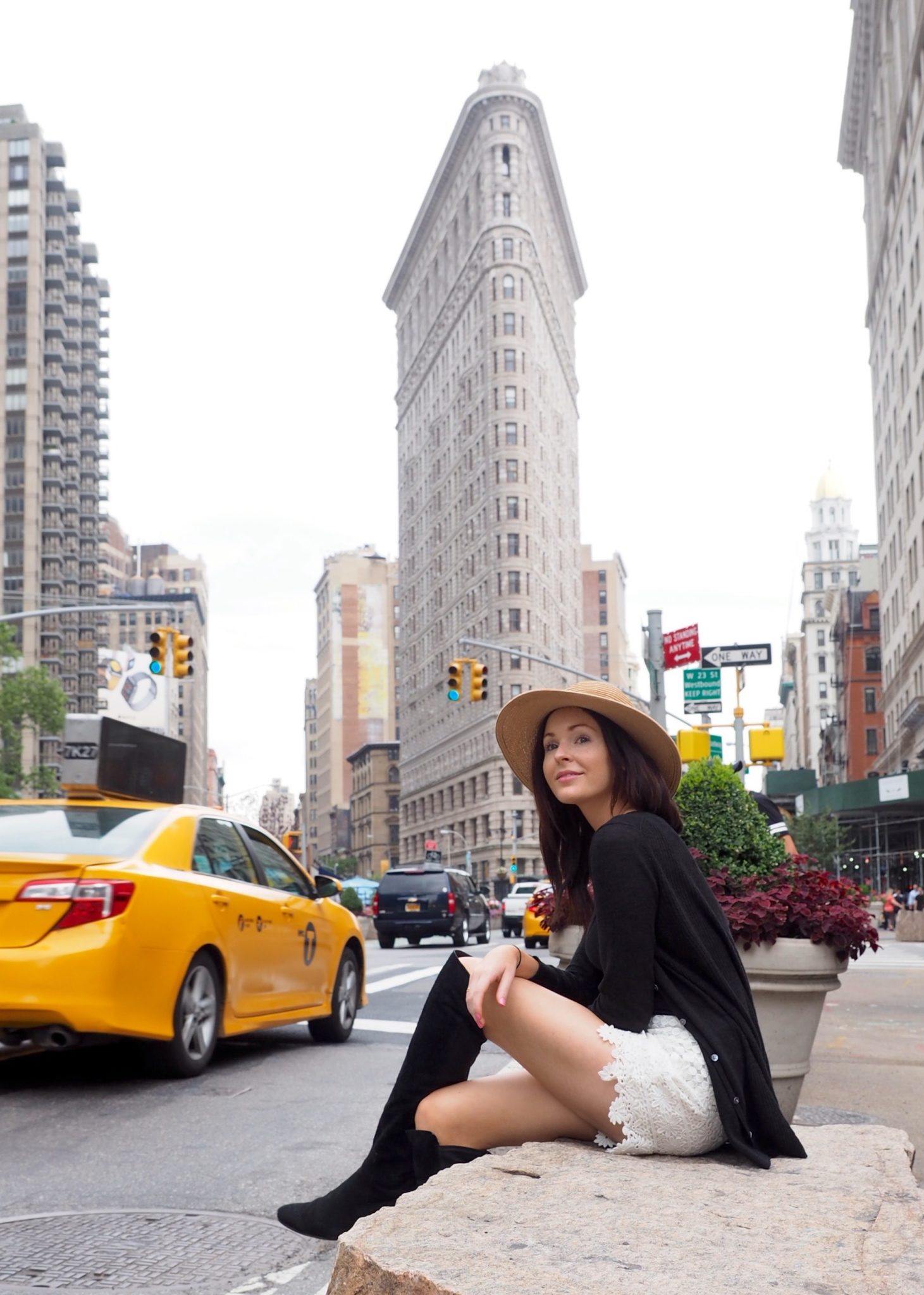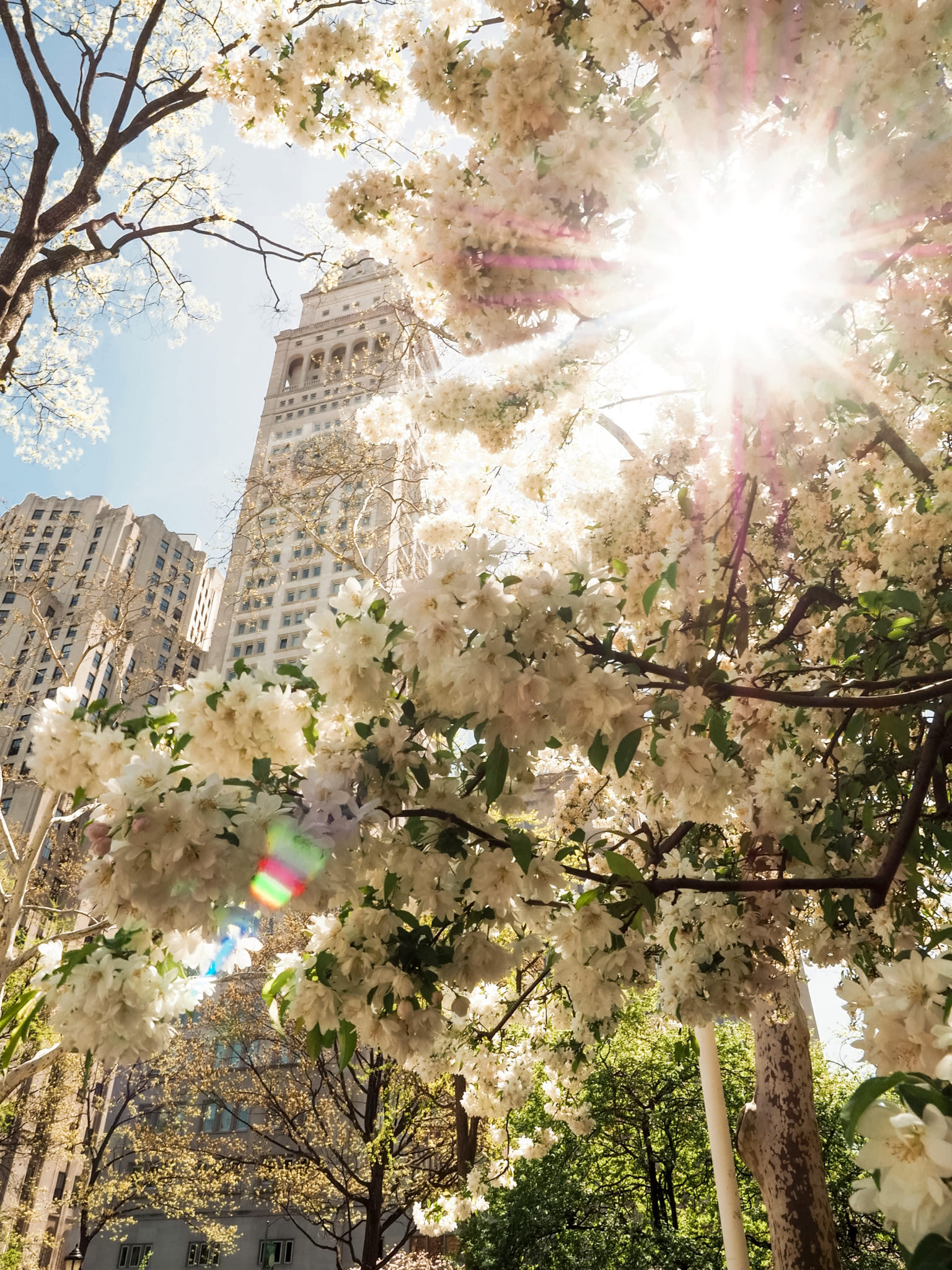 Madison Square Park
Right by the Flat Iron is one of my favourite public parks in the city and if you're a fan of Shake Shack burgers, you'll find your local is located in the park with ample seating (just be aware there are still huge lines and wait times for lunch and dinner). This is also one of my favourite spots for cherry blossoms in New York, which arrive during Spring and bring the park to life for a few weeks before retiring for another year.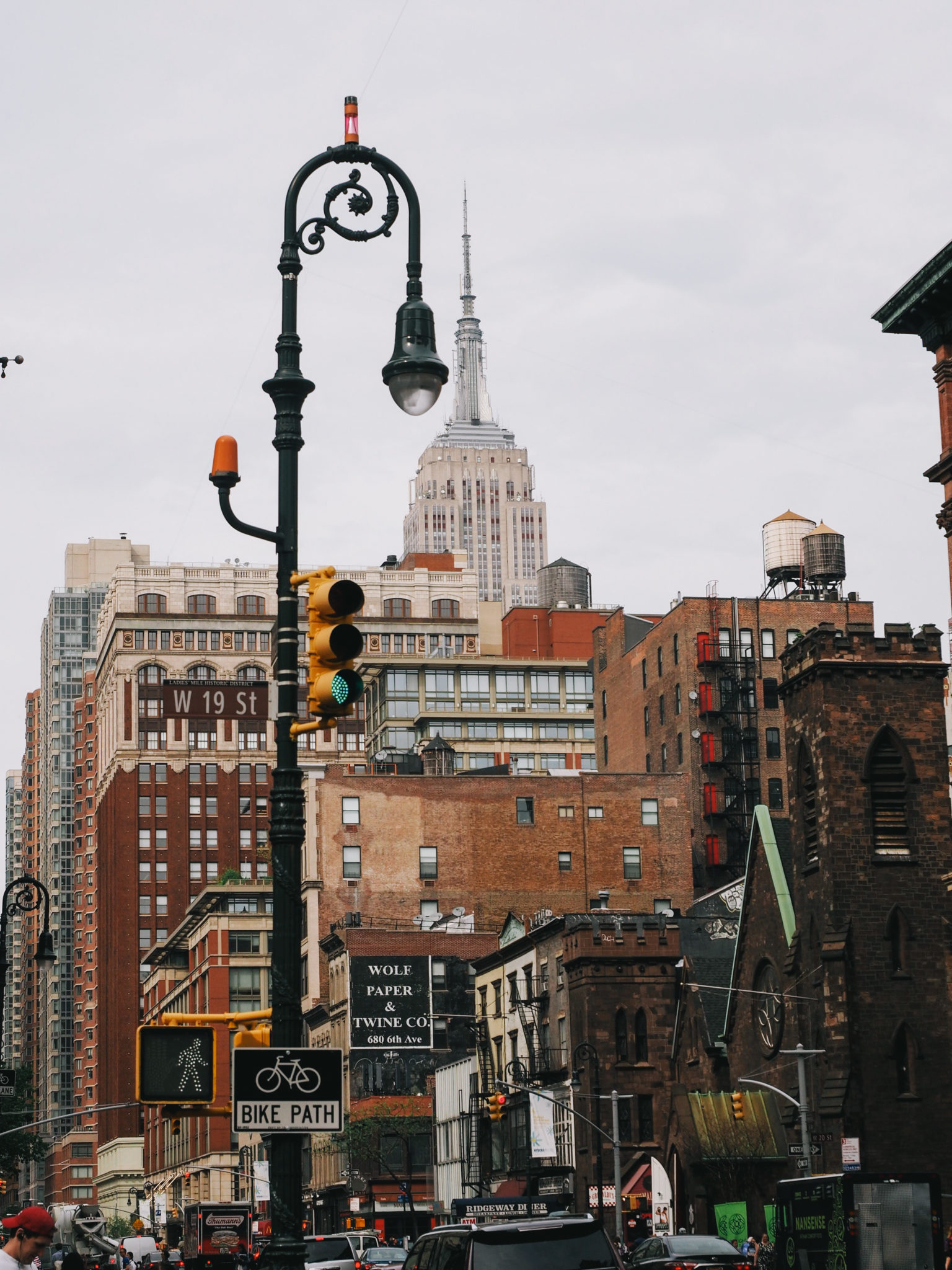 A Guide to Midtown: The Streets
While you're wandering around the 'hood of midtown, it can be useful to know the main streets and what you'll find there, especially if you haven't got your bearings yet. Running vertically to the island of Manhattan are:
5th Avenue –
Where the Flat Iron is located, full of shops and becomes more shopping as you pass the Flat Iron heading south.
6th Avenue –
Slightly less foot traffic on weekends but still very busy. Here's where you will find the entrance to Bryant Park.
7th Avenue –
Where Times Square is located, very touristic and always full of pedestrian traffic. Running horizontally to the island of Manhattan:
E 14th Street –
The last street of the midtown neighbourhood. Venture further south for the likes of Greenwich Village and the East Village.
W 59th Street –
The last northern street of the midtown neighbourhood, running parallel to the main entrance of Central Park.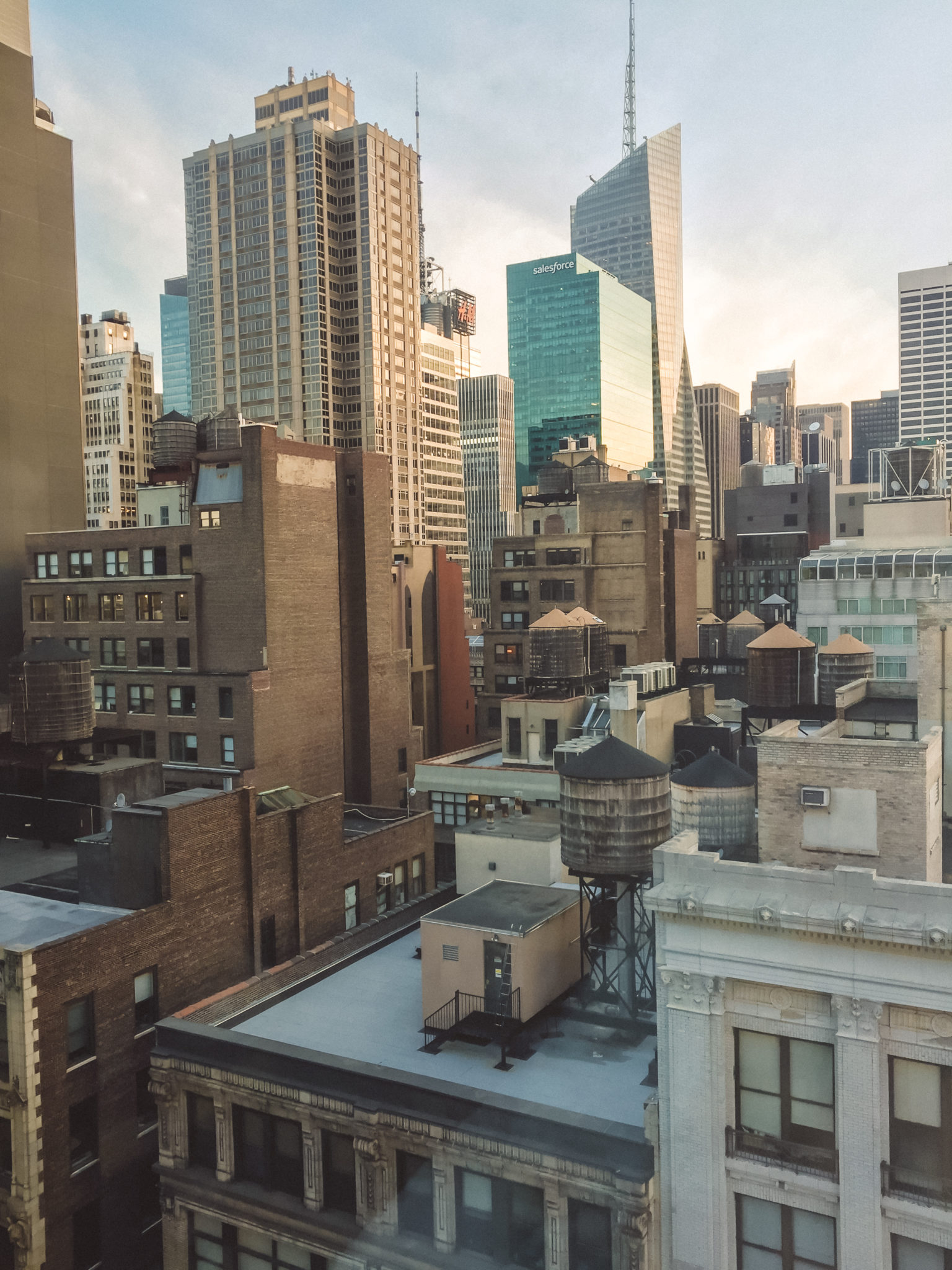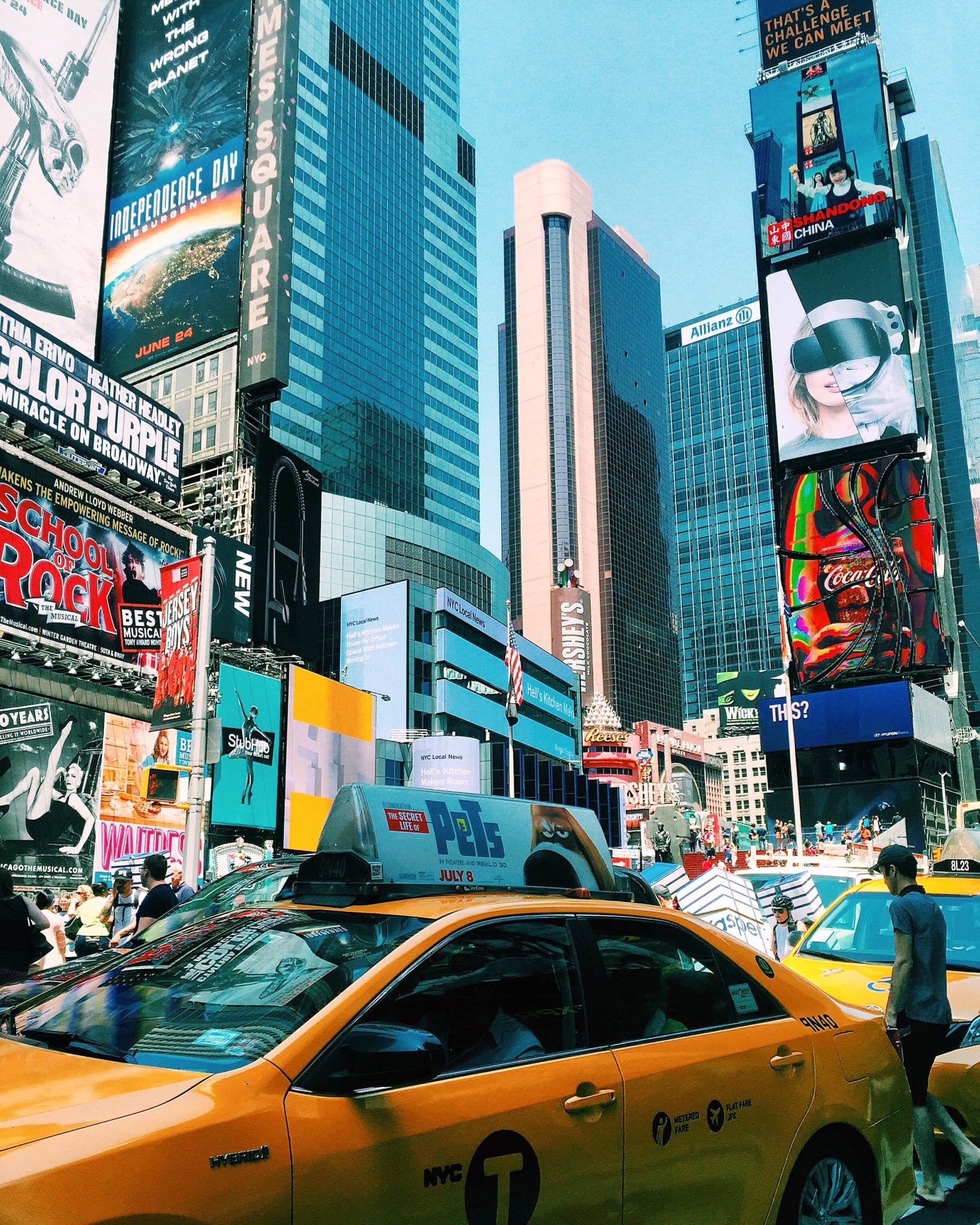 Guide to Midtown: Times Square and Broadway
As touristic as it is (and absolutely heaving with pedestrian foot traffic), you simply cannot come to New York City and not visit Times Square at least once during the day and once of an evening. One of my favourite activities in the city is to attend a Broadway show and this year I went to see Dear Evan Hansen, which has received rave reviews and a bucketload of Tony Awards. But still my favourite shows are: The Book of Mormon, Wicked and surprising even to me, Jersey Boys!
Planning a trip to New York? Check out our guide!