Last month while I was in Tahiti I fell head over heels for the little island of Mo'orea. Mystical and ethereal, the volcanic landscape provide a dramatic backdrop. Sometimes you have to pinch yourself that it is real! We spent a few days exploring the island and packing in as many activities as possible. This included hiking, snorkelling, boating around the island and so much eating (of course!) Here is your complete guide to Moorea, my favourite island in Tahiti.

Your Guide to Moorea
Moorea is renowned for its dramatic landscape and laidback island lifestyle. It is perfect for couples who prefer to fill their days with activities during daylight and finish the day with a cocktail by the beach as the sun sets. That was precisely our plan (if we had one) for our four days in Moorea.
I was travelling around Tahiti (Papeete, Mo'orea, Taha'a) with my friend Abe who fortunately also enjoys filling his days with activities. The two of us can barely ever sit still, so he was the perfect friend to bring along for the adventure.
If your idea of a Tahitian honeymoon involves more cocktails than kayaks, then you'll be pleased to know Bora Bora is located very nearby and offers a more relaxed, low key honeymoon or holiday.
Mo'orea is located just 17km off the main island of Tahiti (Papeete) and has some of the world's clearest waters for snorkelling and diving, with an abundance of marine life in the shallow lagoons that surround the island and provide the perfect opportunity for discoveries underwater.

Your Guide to Moorea
On Land: Hike, Bike, and ATV
Perhaps the most visited island attraction and certainly not to be missed, you can enjoy one of the best views in Mo'orea from the Belvedere Lookout, facing the picturesque mountains and bay in the distance.
If you're up for more of an adventure and chance your visit in the dry season, a hike up Mt Rotui is a great way to see the scope of the island and enjoy views from higher up. Hiking one of Tahiti's iconic mountains was high on my list for this trip, however with the shoulder season comes the chance of rain, making the trails quite dangerous for hiking. For this, I'd recommend a visit during the drier months (June, July, August).
Perhaps my favourite land activity throughout out stay was the simplest there is: hiring a bike for the day and riding around the island's parameter to catch the sunset.
On a previous visit to Mo'orea a year earlier I joined my friends for an ATV excursion into the pineapple fields and to the top of the Belvedere Lookout. This is another great way to see the island on land, especially if you aren't hiring a car and would like to experience Mo'orea at greater length.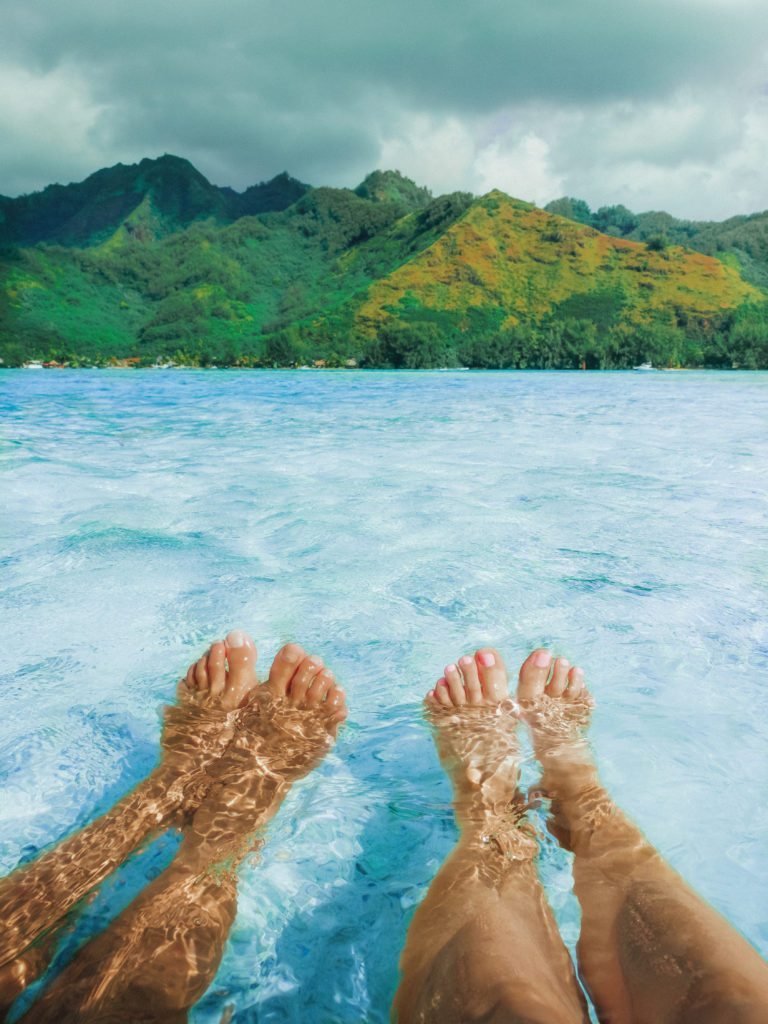 Your Guide to Moorea
On Water: Sharks, Rays, and Private Islands!
The minute we arrived in Mo'orea we were whisked away for our first activity: a glass bottom kayak paddling out to a private island for lunch and rum cocktails – not a bad way to kick off our adventure! Unfortunately the weather was not on our side, but the paddle out to our island was an experience I'll never forget. We paddled through a flash rain shower (I would like to say storm but that might be a little on the dramatic side), Abe paddling while I closed my eyes and hoped for the best. Once there, we joined some of the locals who were enjoying a picnic lunch on the island and spent a couple of hours enjoying views looking back to Mo'orea.
Another way to experience the shallow lagoons around Mo'orea and for those who enjoy less activity, more relaxing, is to join a tour with Te Moana Tours or hire a private charter for the day. This is not only one of the best ways to see the island in great length, but also the perfect opportunity to better understand the history of Tahiti and how it came to be populated, as was described by our local guide who was more than eager to share his history, culture, and insight into Mo'orea and the islands of Tahiti. After an extensive tour of the island, we made our way to a nearby coral to enjoy snorkelling before lunch, followed by snorkelling with sharks and rays in the shallow waters near to our resort. Although I was a little nervous, it was an experience I won't forget any time soon!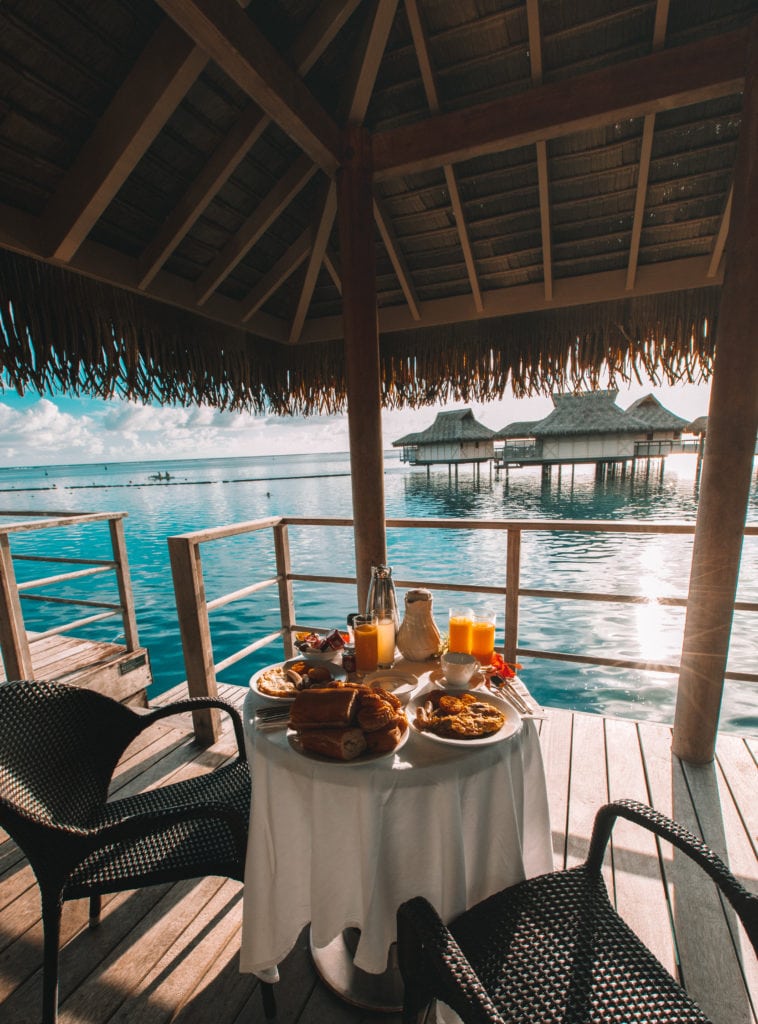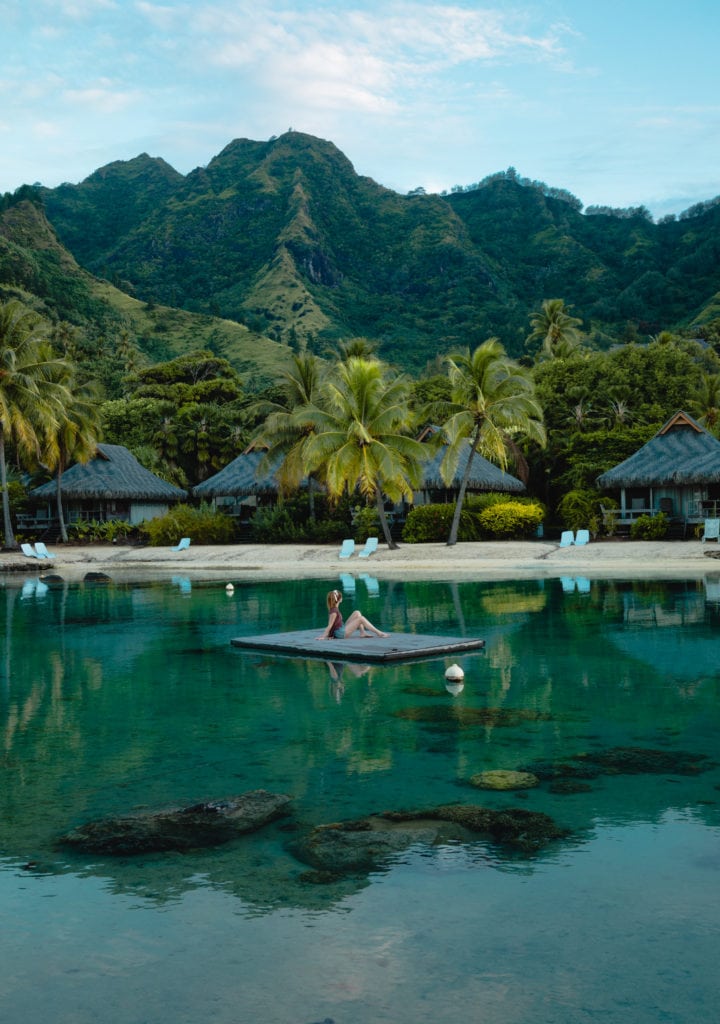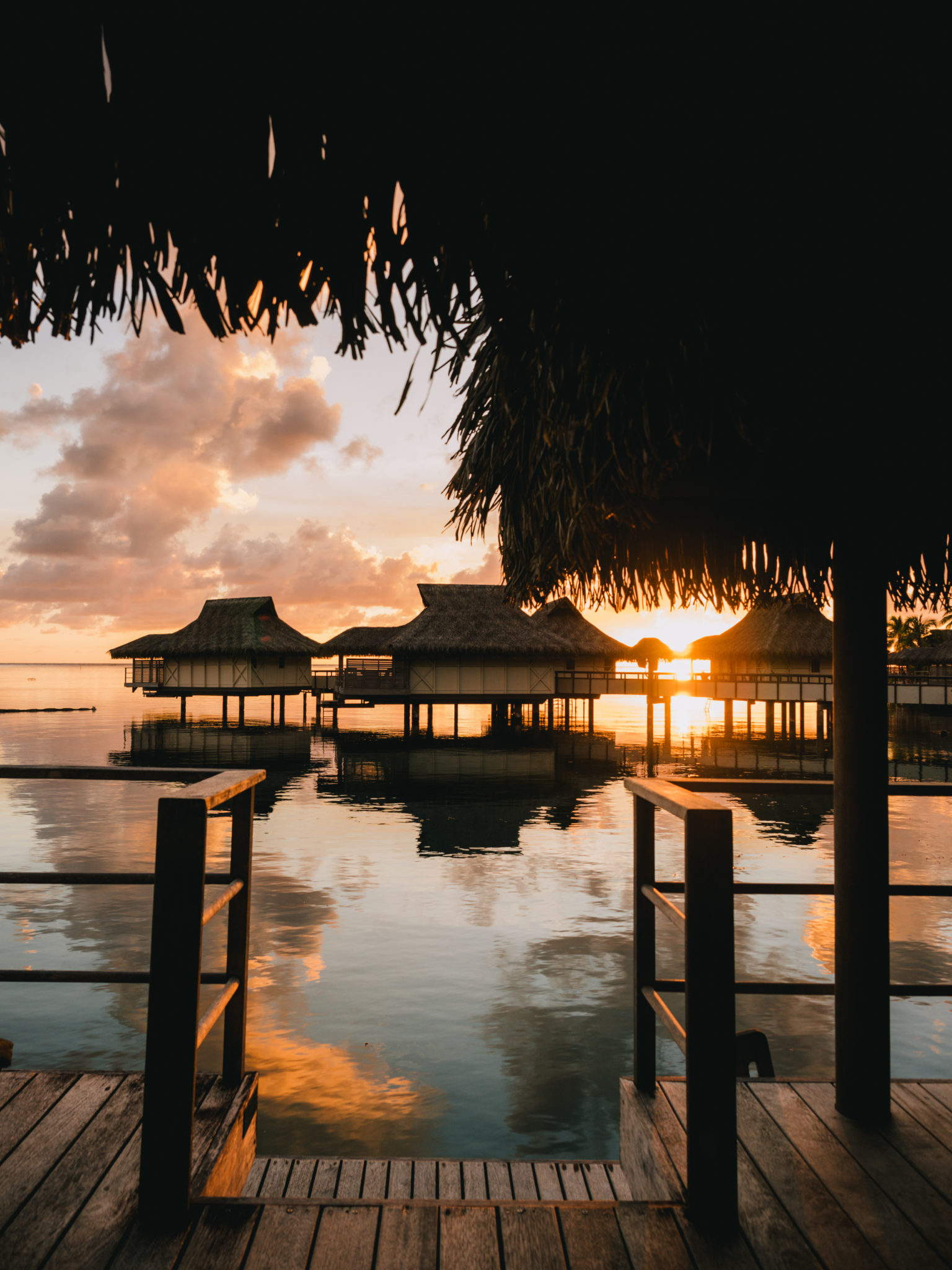 Your guide to Moorea
Check In: Intercontinental Moorea
For our four days on the island we checked in to the Intercontinental, strategically placed furthest away from the ferry dock and well into the wilderness of Mo'orea. Overwater bungalows are aplenty here in Mo'orea as they are in Bora Bora. However the laidback island lifestyle is more reminiscent of the local Tahitian lifestyle. This makes you feel more like you're taking part in the local culture.
Throughout our stay in the overwater bungalows we experienced some of the most surreal sunrises and sunsets I have encountered across the globe. The sky would light up in shades of pinks, purples and oranges for around thirty minutes before the sun would break through and commence the day's extensive list of activities (looking back, it is difficult to see how we packed so much in each day!) From the resort you can enjoy all of the activities listed above, as there is a private jetty where tours will pick up and drop off or you can rent your own equipment and venture out for the day.
Another option would be to experience a guest house stay with locals, which is something I'd love to try on my next visit as it comes as a high recommendation from friends and there's just something so enticing about staying in the mountains, surrounded by the jungle book scenery!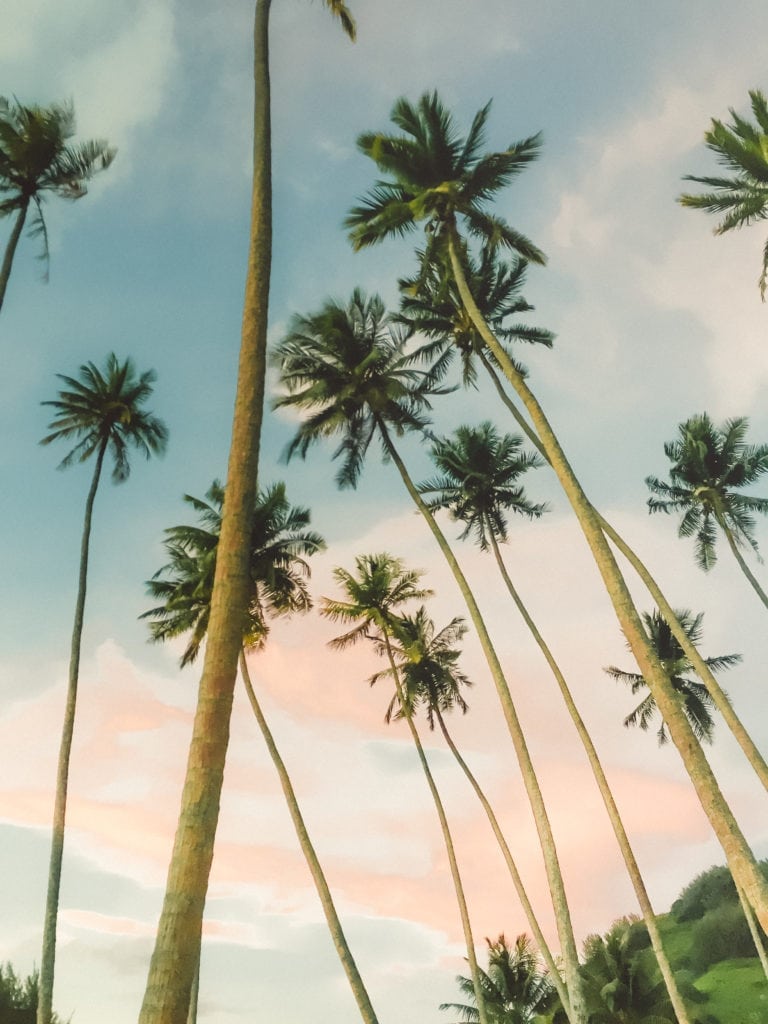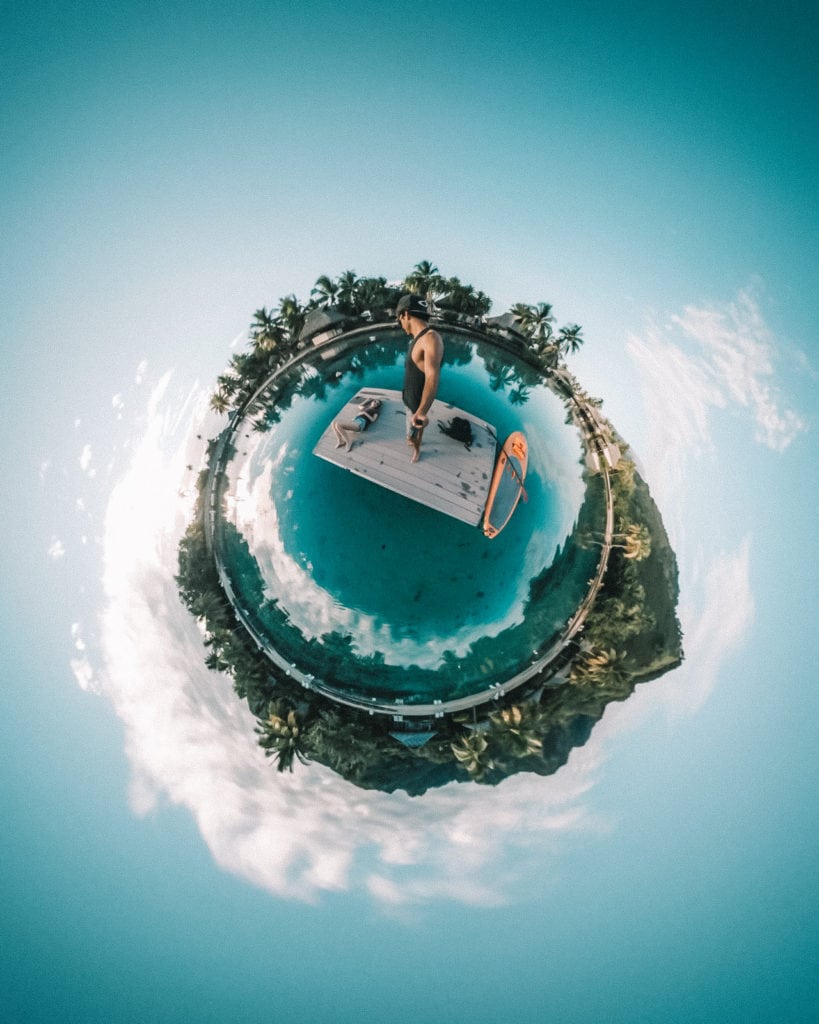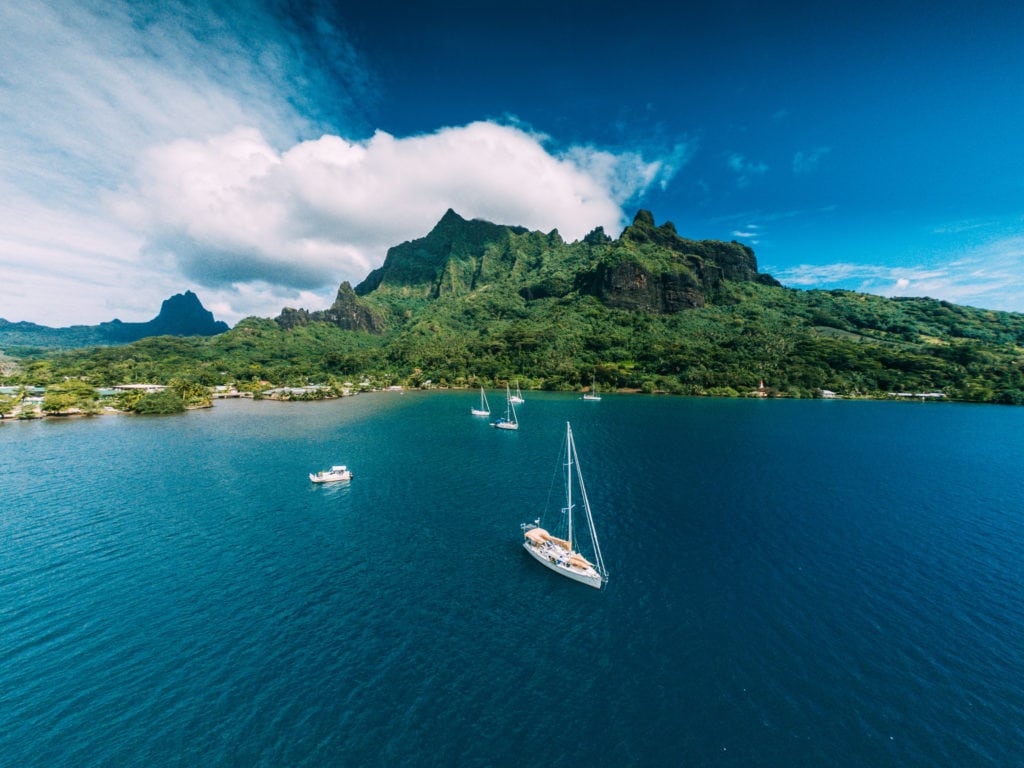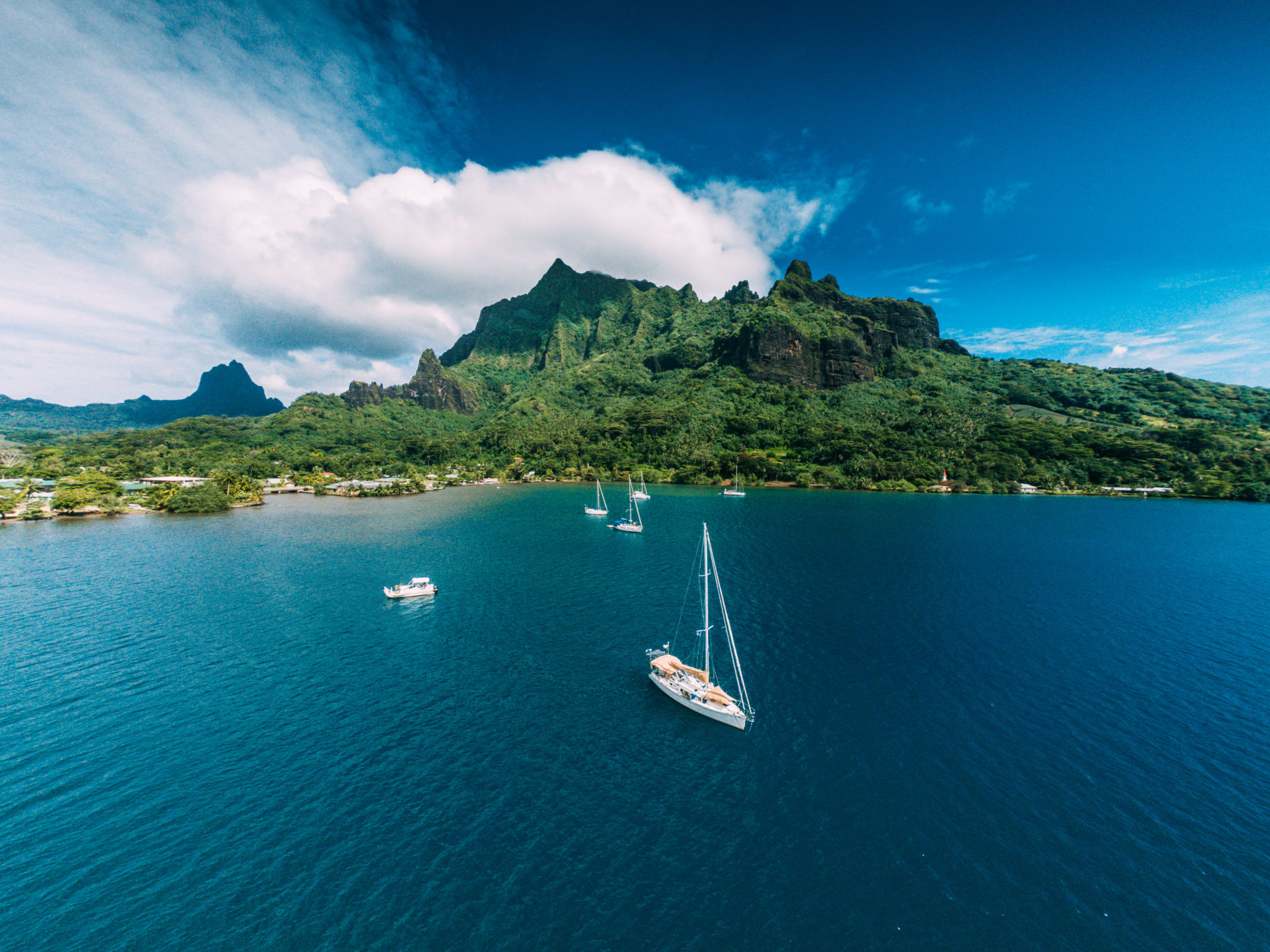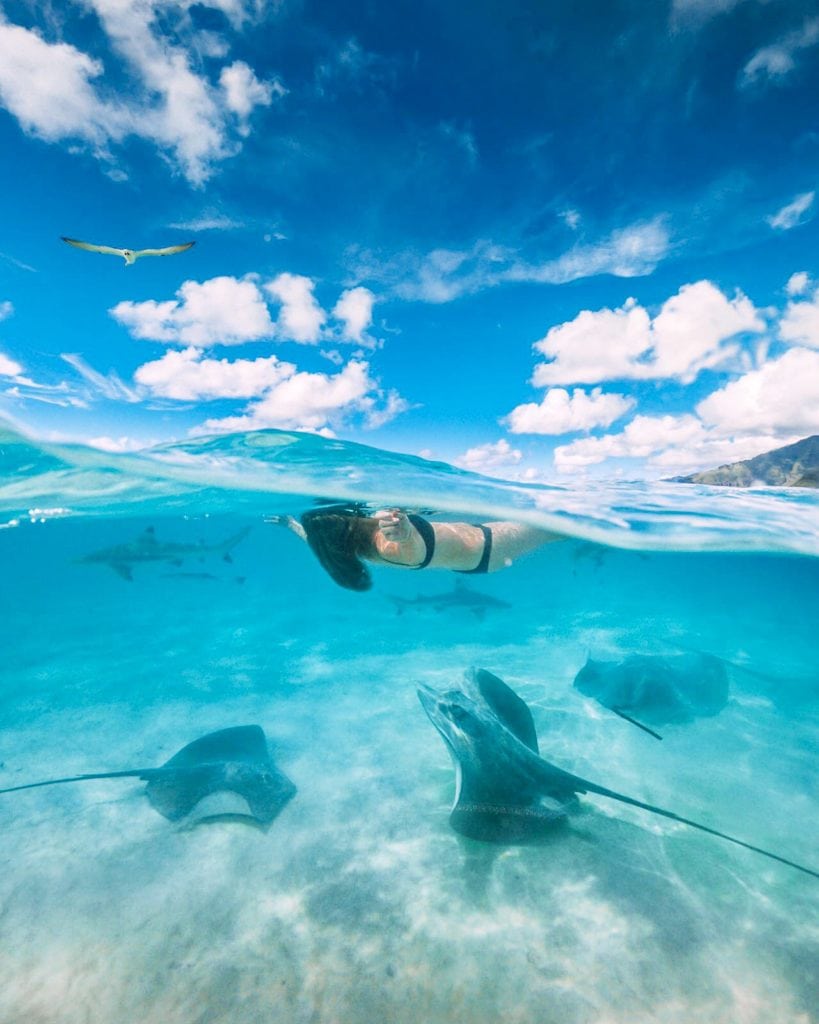 Island Eats and Drinks
Staying at a resort often leads to never leaving said resort, but I promise you there are so many great restaurants and street eats to experience around Mo'orea that you'll be selling yourself short if you don't venture out of the evening!
Our favourite dining experience was a fancy one, so be sure to pack your shiny shoes if you've made a reservation at K Restaurant. This is fine dining at its best – from the gastronomic fare through to the flawless service, there was nothing about this night out we didn't enjoy.
Another favourite dining experience really surprised me, as it was firstly inside a resort and secondly, at a creperie (y'all know how I feel about the slimey little suckers!) But the Toatea Creperie at the Hilton was down right fabulous, from the overwater setting watching the sharks pass by underneath, through to the (surprisingly) delicious sweet and savoury crepes on offer. Believe me, I'm as surprised as you are to be making this recommendation!
Resorts aside, some of the best food you will find in Moorea and indeed throughout the islands of Tahiti is usually street side. Veggies and vegans will love A L'Heure du Sud for its food truck fare, with the likes of burgers, waffles and frites.
With thanks to Tahiti Tourisme for welcoming us to the Islands of Tahiti and arranging such a fabulous itinerary! All opinions, recommendations and oodles of photos are my own (or Abe's).