As one of the most popular islands in Greece, Mykonos is as iconic as they come. With such a renowned reputation thanks to its picture-perfect streets and well-preserved heritage, the island is one of the most populated islands on the tourist-island-hopping itinerary of Greece. This complete guide to Mykonos will help you make the most of your time on the island.
Mykonos gained popularity in the 1930s when many celebrities, artists and affluent Europeans began to flock to the island in the summertime. The culture has rapidly evolved and many visitors arriving in Mykonos are drawn to the party scene, international music acts and parties that continue past dawn.
Post updated: May 2022

Your Guide to Mykonos
---
The Windmills are located on the western side of town and are considered an icon of Mykonos. This is where you can also enjoy the best sunset view in Mykonos, overlooking Little Venice below as the night culture begins to kick into gear.
Little Venice is next on the list of things to see, known for its medieval two and three-story houses on the water. With colour pops and a certain romance to it, this is a great place to grab a drink and enjoy watching the sunset, from where you can also view the windmills above.
Elia Beach offers the best in beach culture as one of the largest beaches, located 8 kilometres from the town of Mykonos.
Delos is an outlying UNESCO World Heritage island and a great nearby day trip if you're after a dose of history.
Lena's House Museum shows visitors an insight into 19th-century Mykonian way of life, though opening hours are limited to the evenings (closed Sundays).
Panagia Paraportiani is the most impressive church in town and also a great photo opportunity.
If you're looking to visit Mykonos anytime soon, travel connected before your trip with a prepaid travel SIM card from SimsDirect!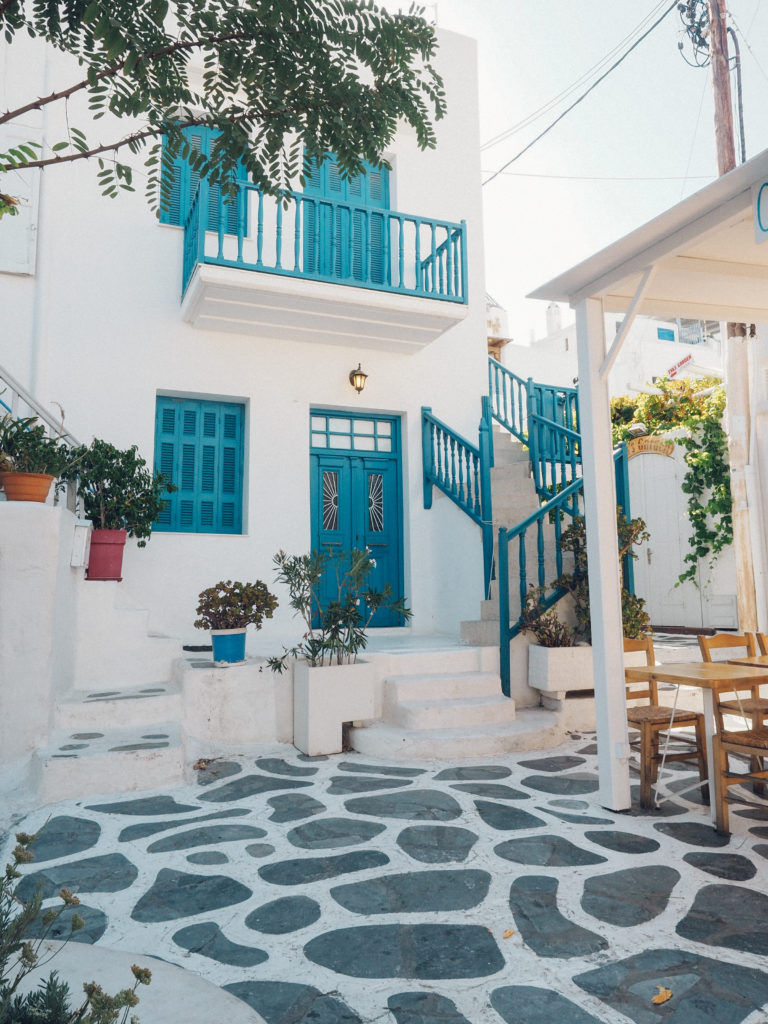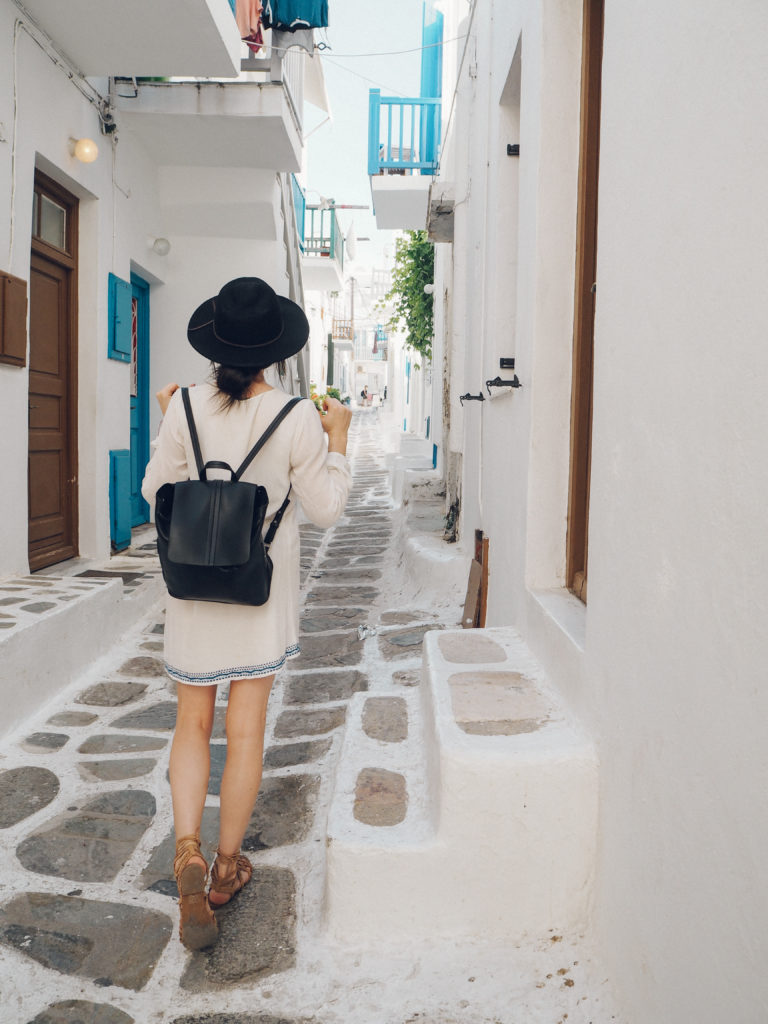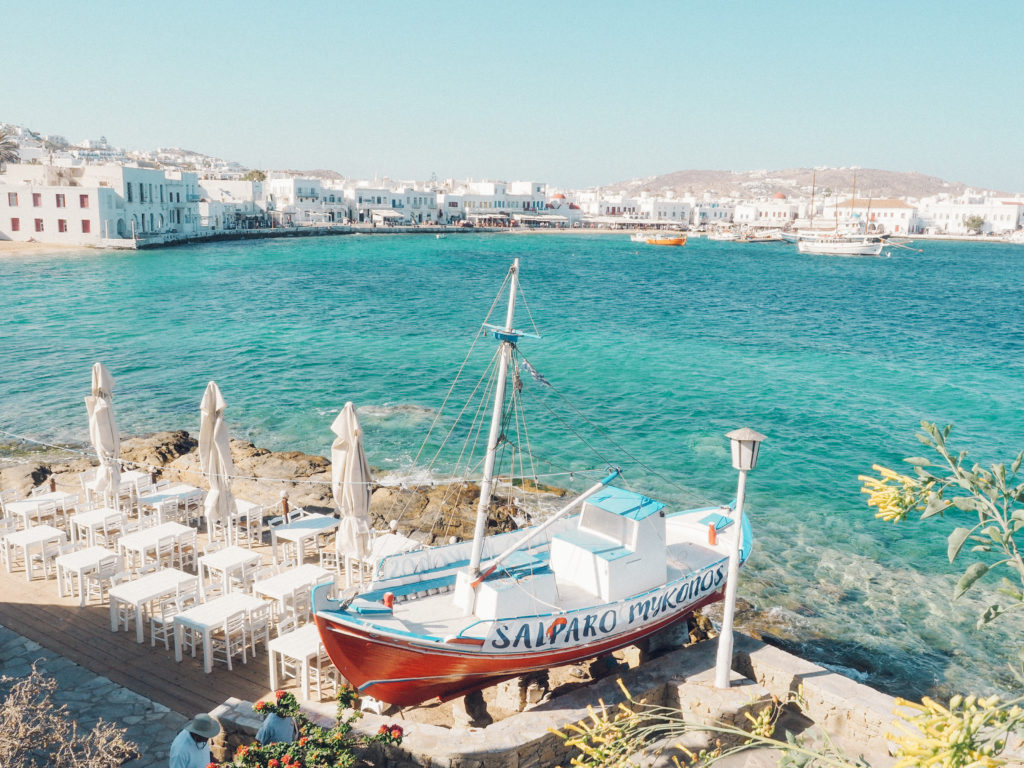 Eats & Drinks
---
With so many international visitors passing through and the demand high, prices in Mykonos skyrocket over the busy summer period. Below you will find a few highlights I came across on my travels, though for more options I would recommend asking around for local recommendations.
Markos Falafel – my fellow vegetarians rejoice! I was so excited to stumble upon a vegetarian-friendly option that served mouth-watering cheap eats.
Reeza Restaurant – another great find for my veggie (and vegan) friends! The food was exceptional, particularly if you're after a more sit down affair.
Happyo – sometimes you just feel like ice cream. This place is also vegan friendly and surprisingly good, like, REALLY GOOD. Try the vegan chocolate sorbet!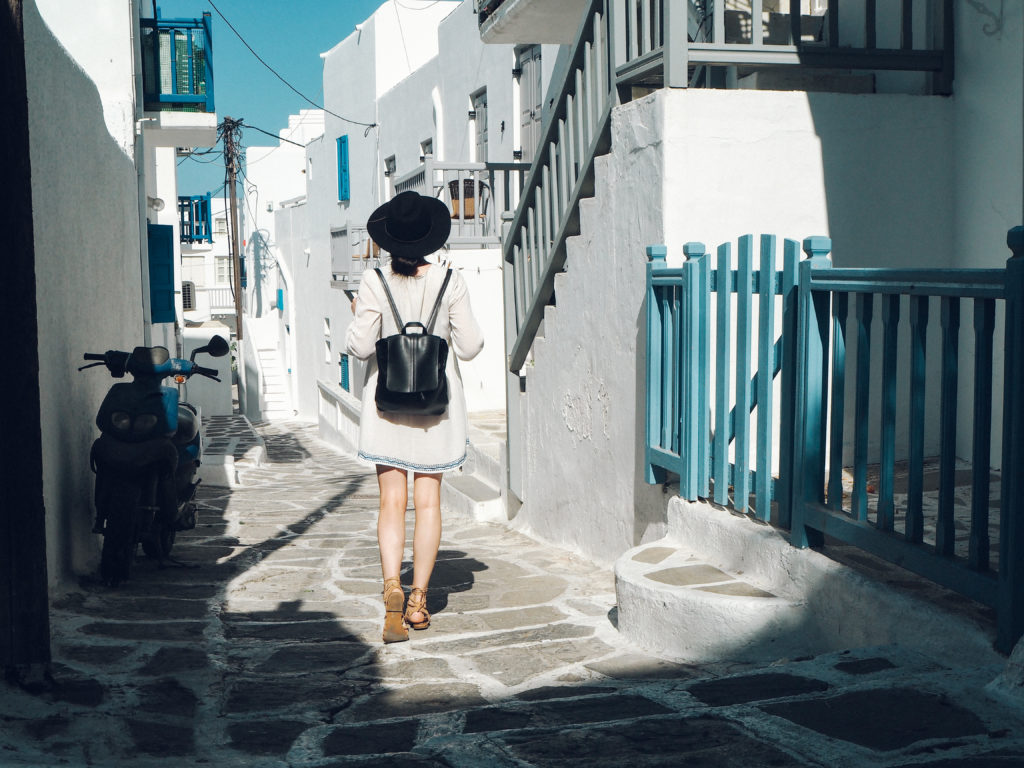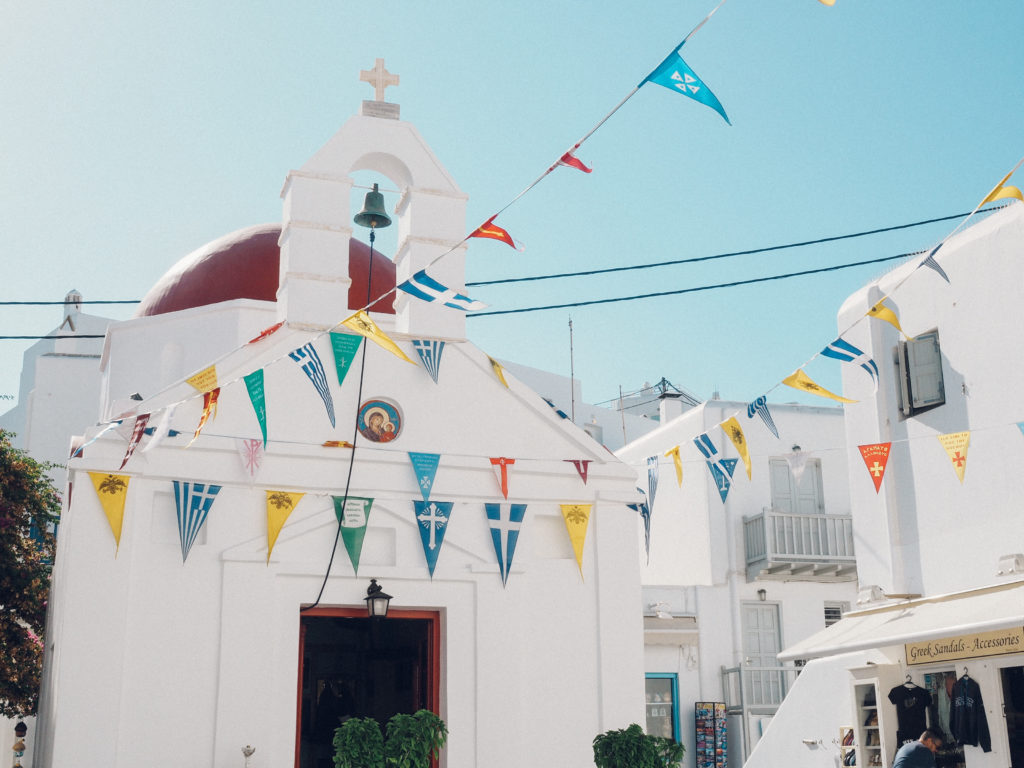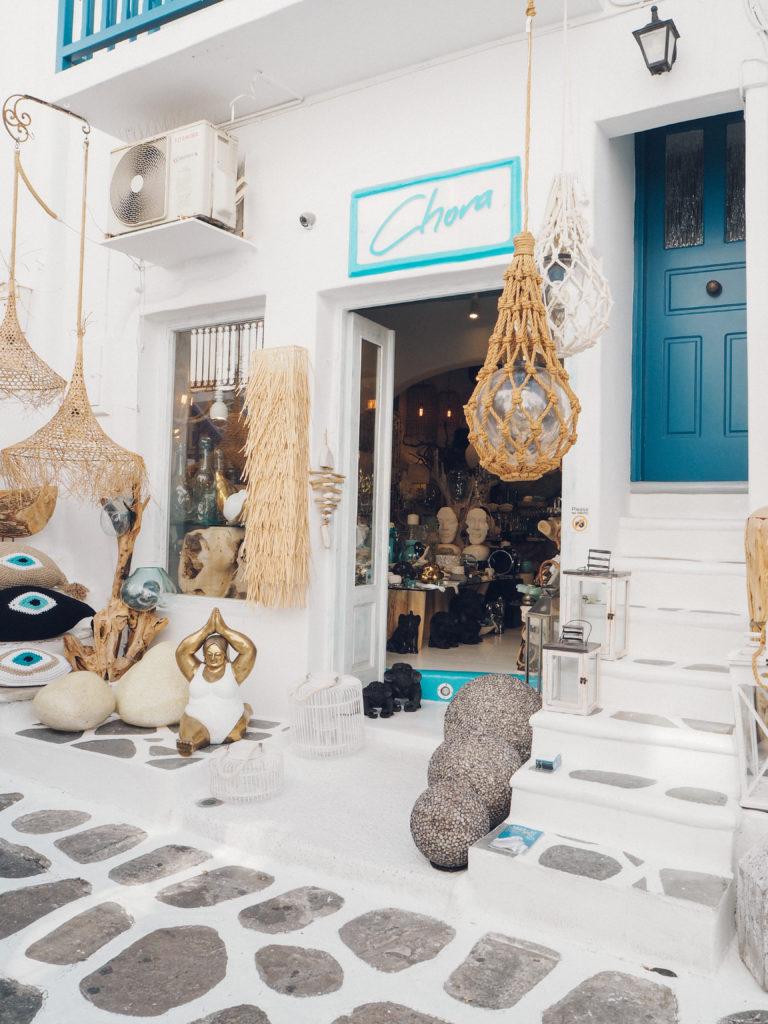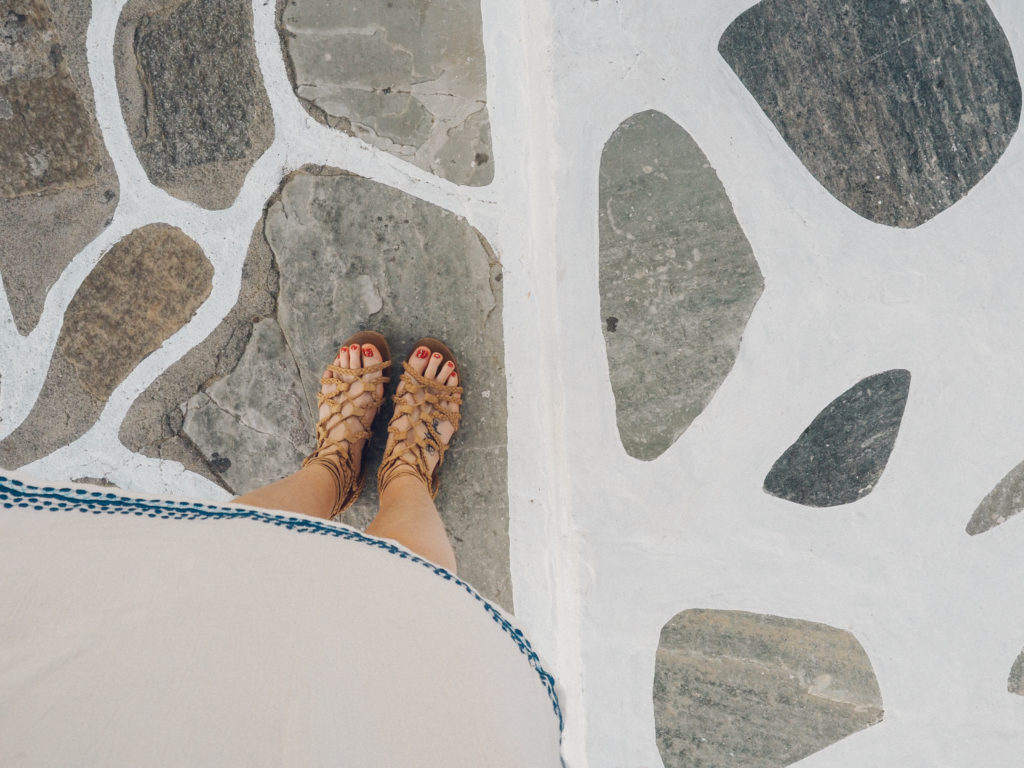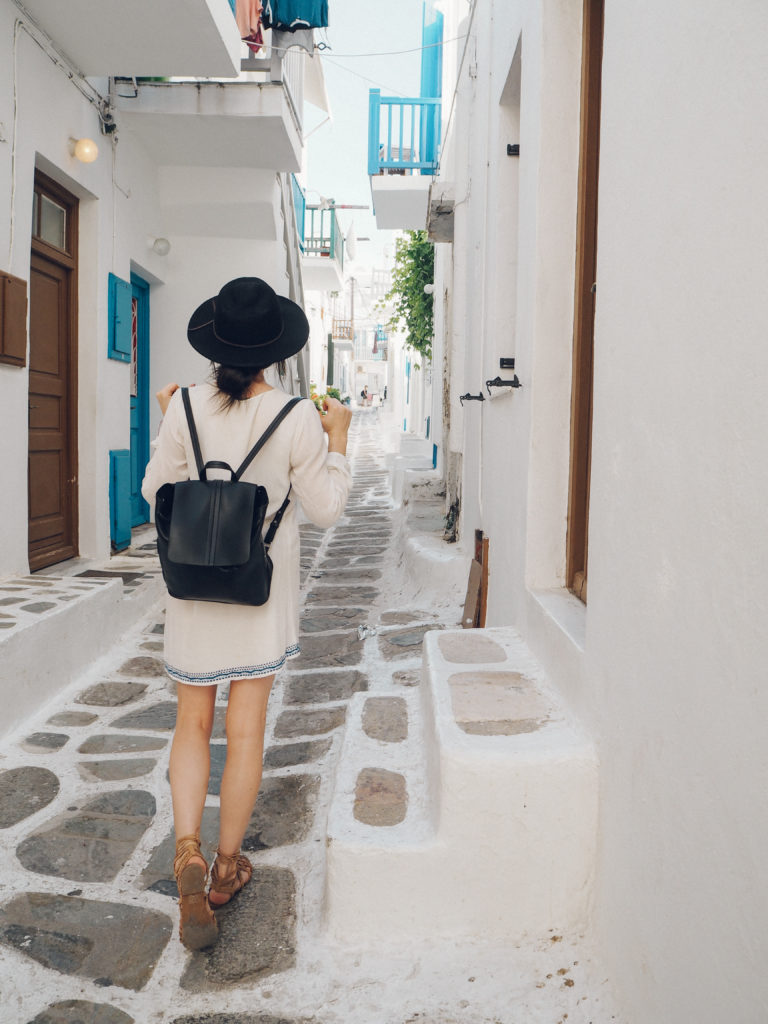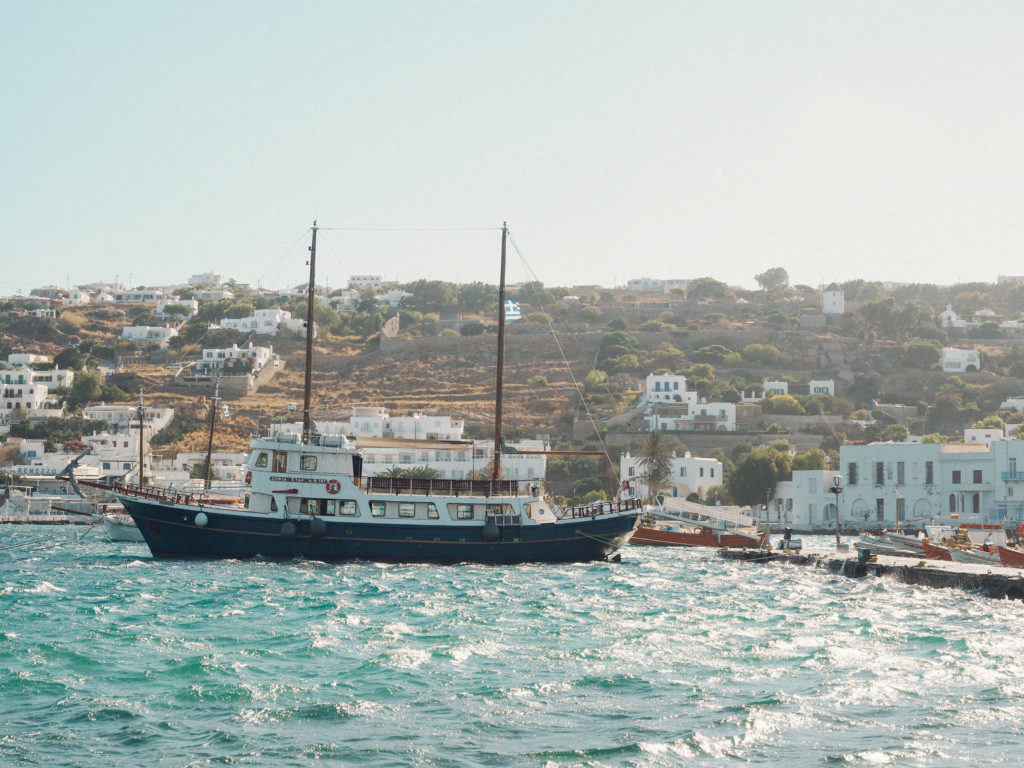 Follow more of my adventures on Instagram!