The Canadian Rockies have long been on my winter travel bucket list, so when began writing a check-list of winter activities I wanted to tick off on my time here, I knew I'd be embarking on a trip of a lifetime! From dog sledding to downhill tubing and everything in between, here is your complete guide to making the most of a visit to Banff National Park in winter.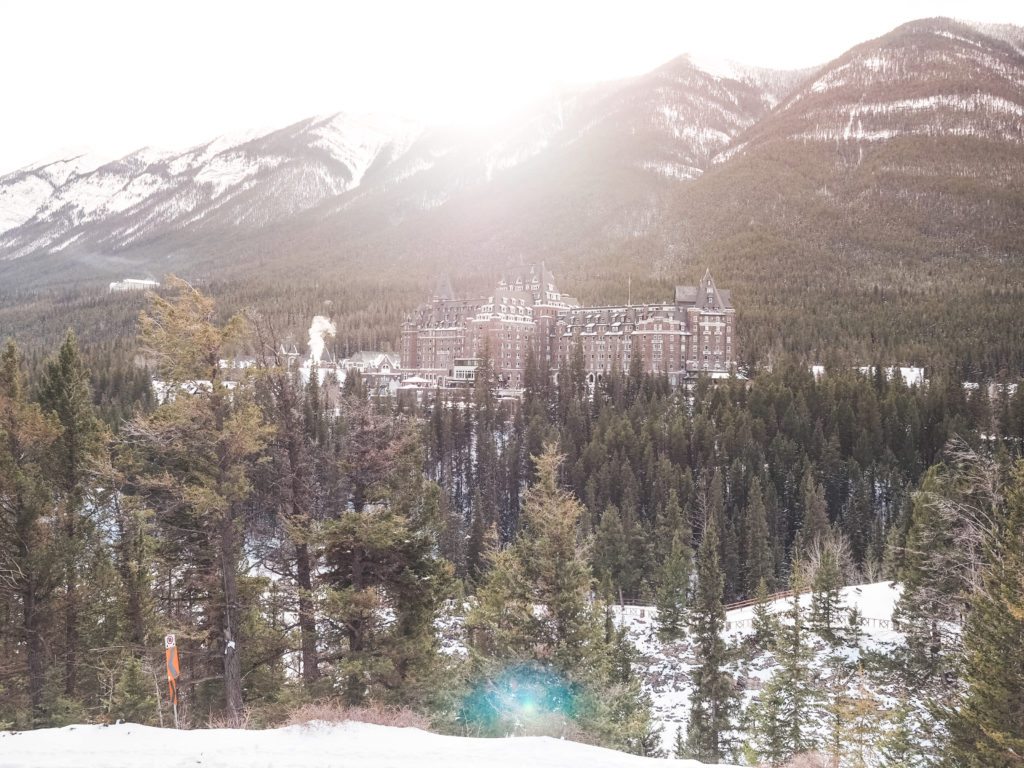 Check-In: The Fairmont Banff Springs "Castle in the Rockies"
If you're planning to visit Banff at the beginning of your trip, the most suitable airport to fly in to is Calgary. However, if you intend to combine your visit to Banff with the rest of Alberta (Jasper and Edmonton), I would recommend flying into Edmonton and travelling South – the best views are to be had when travelling in this direction!
Once you arrive in Banff, you'll soon find that many of the lodges and cabins are closed over the winter, as this is the low season for tourism in Banff National Park. The best way to determine where is (and isn't) open over the winter would be to use a search engine for bookings, such as Expedia or Agoda.
One hotel I can promise you is open in full swing is the iconic Castle in the Rockies; the Fairmont Banff Springs Hotel. This hotel is renowned across North America as one of the crowning jewels in luxe accommodation.
Whilst here be sure to make the most of the outdoor heated pools (pretty magical in the moonlight), Willowstream Spa hot pools and sauna/steam facilities, the outdoor ice rink and various short walks around the hotel.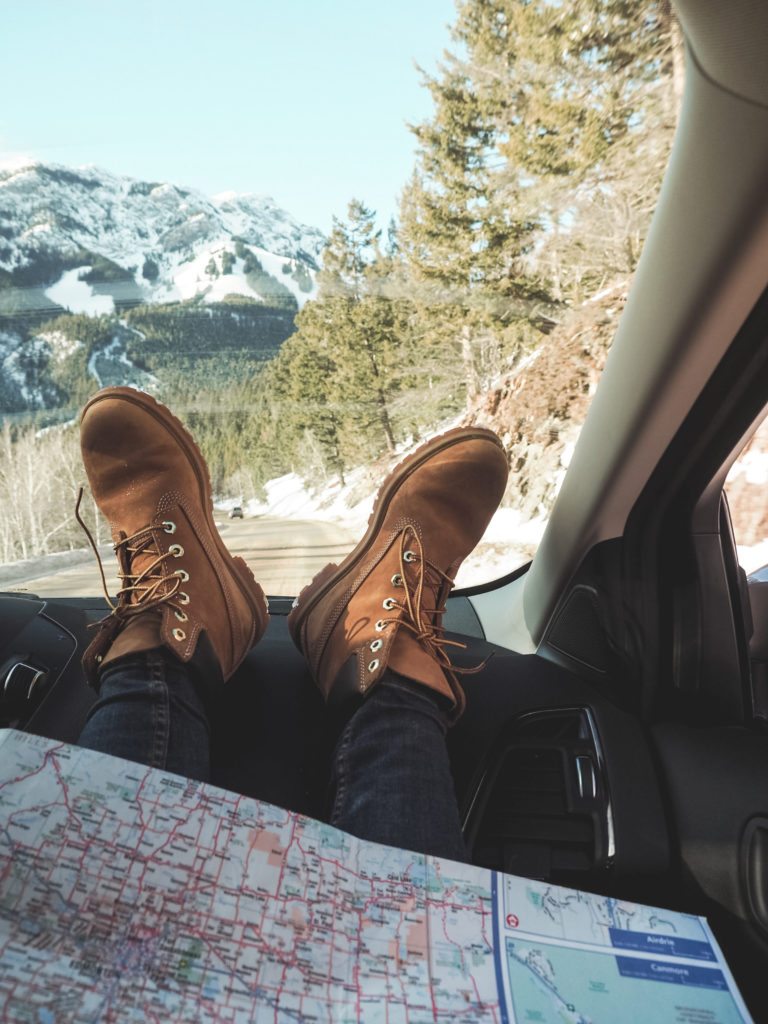 Driving in Banff National Park
Wherever you choose as your base location, you'll definitely need to hire a car to get around as the attractions and things to do in Banff will almost always require wheels to get to.
Once inside the National Park, I would suggest purchasing a map from a gas station and marking the activities you wish to embark upon during your trip, switching off from cell service, and kicking back to enjoy the scenery.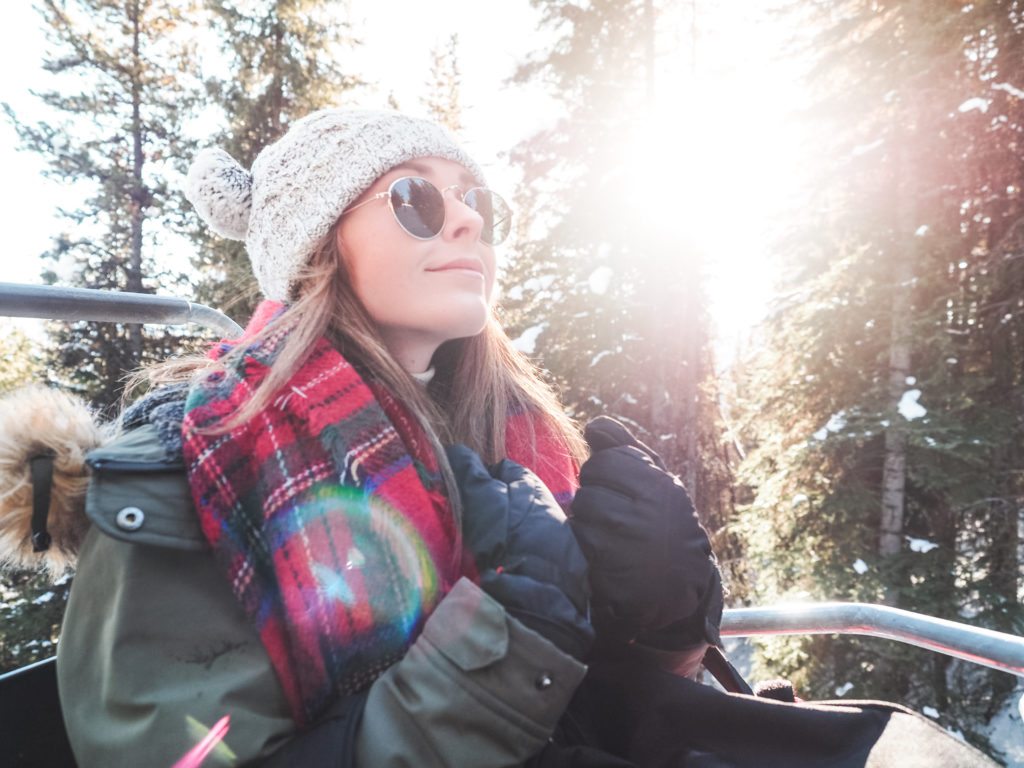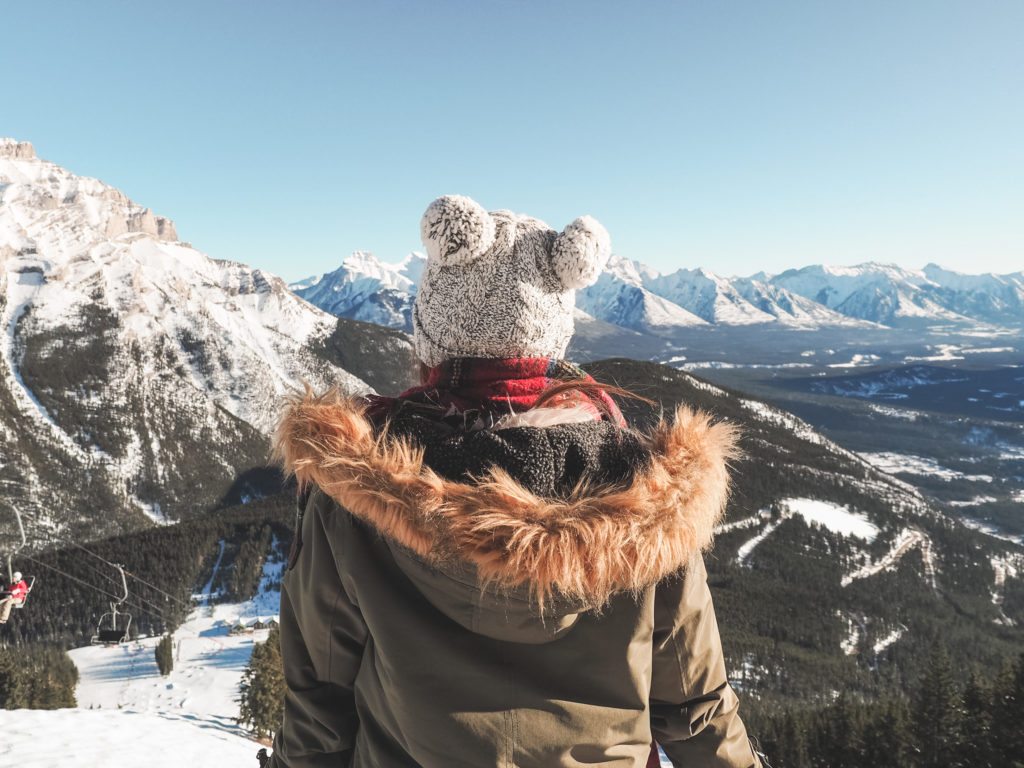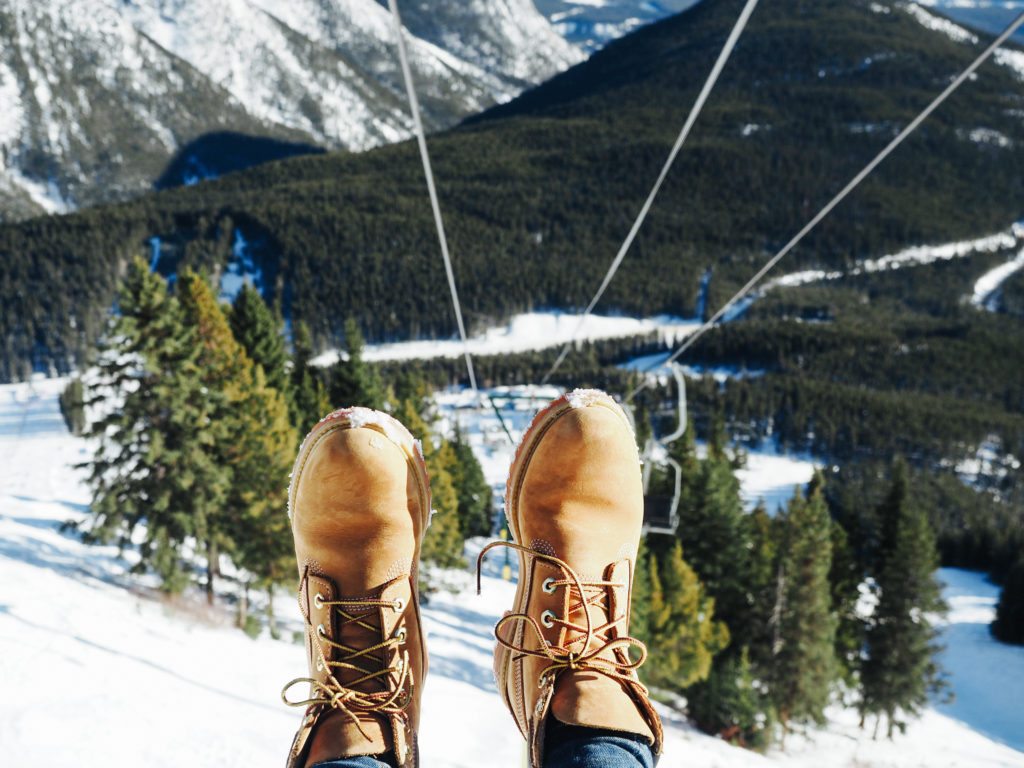 Banff Sightseeing Lift
Whether you're a pro skiier or just want to take in the views from the Clifftop Bistro up top, the Banff Sightseeing Lift will take you to some of the best winter views in the National Park.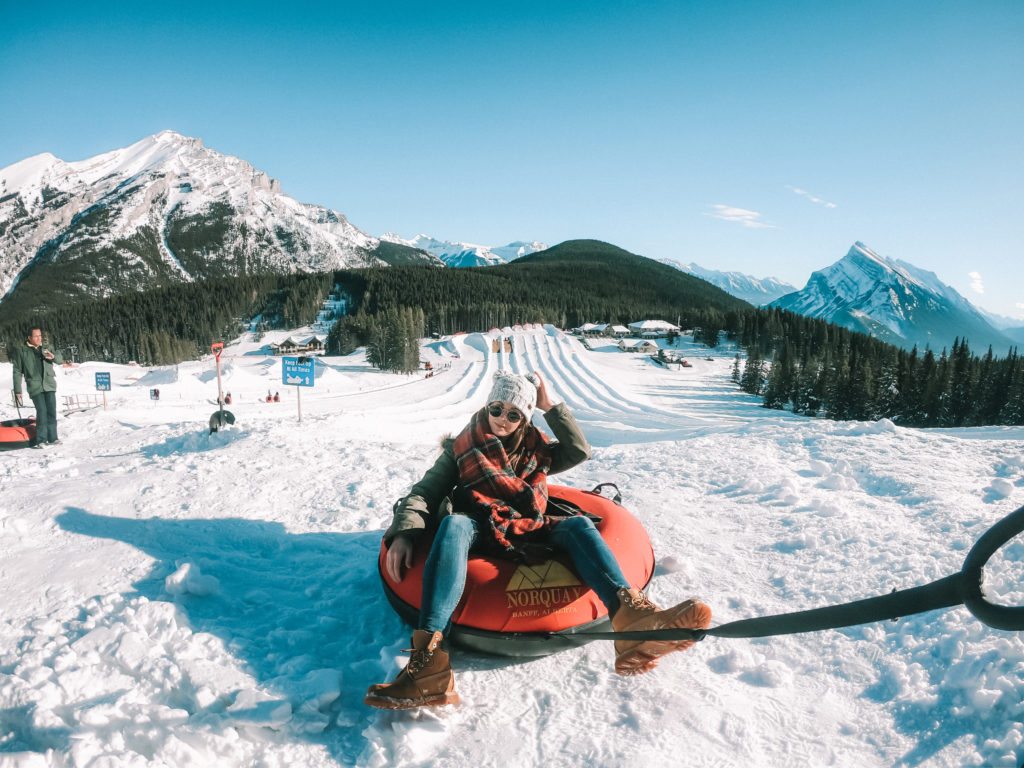 Tubing at Norquay
At the base of the chairlift and inside Norquay ski resort is a winter activity I never knew I needed in my life: tubing! Once you've ridden the magic carpet to the top of the tube runs, you make your way down (spinning, forward or backward – the first of which I wouldn't recommend after a hot chocolate) via inflatable tube. Don't worry, there's no age limit… and no one will judge you for taking 267 trips down to the bottom!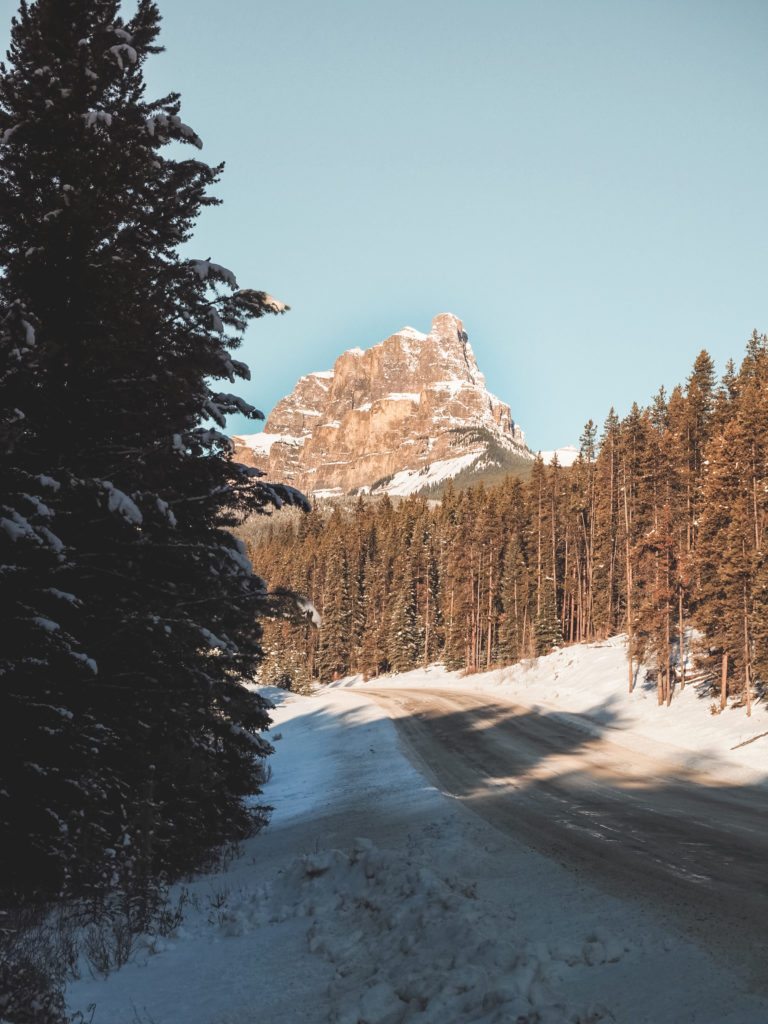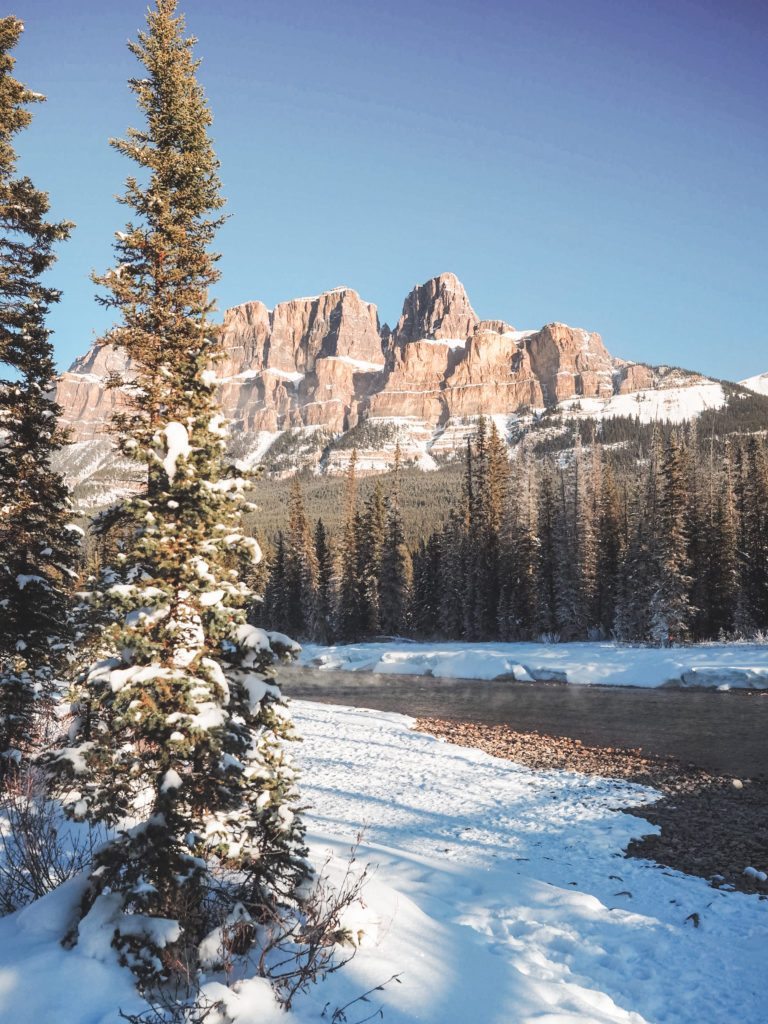 Drive Bow Valley Parkway
Although the Icefields Parkway is commonly regarded as the most scenic route to drive in Alberta (to which I would agree), there's another road you should take whilst in the Banff area for some incredible views of Castle Mountain (pictured above). Bow Valley Parkway runs along the old Trans Canada highway and is a great route to travel between Banff and Lake Louise.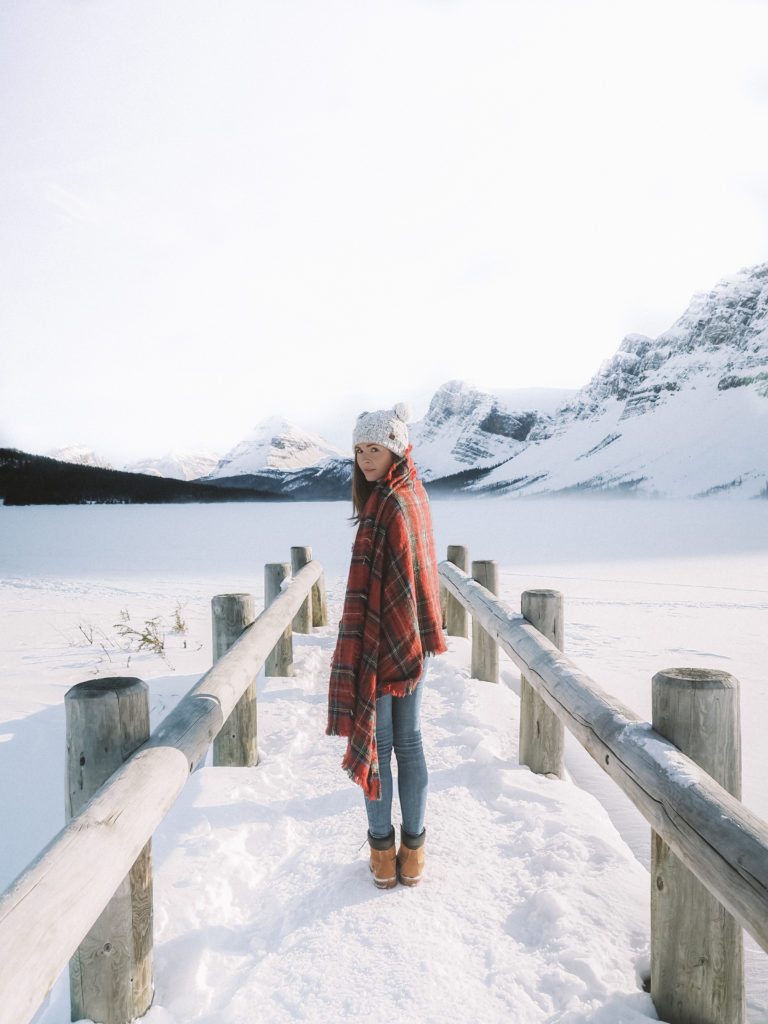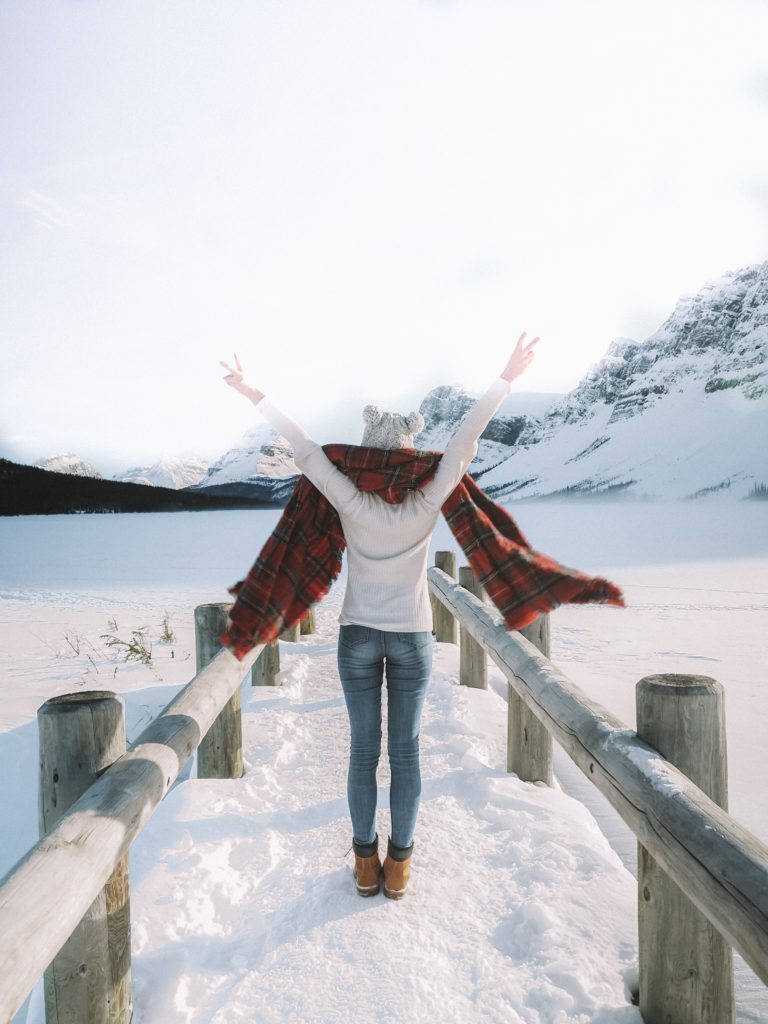 Check out Bow Lake
I couldn't find Bow Lake on any of my "must see" Banff attractions, but as soon as I found a photo of it online covered in a layer of thick snow and with a surreal pedestrian bridge leading to the edge of the lake, I knew I had to make it a stop on my list!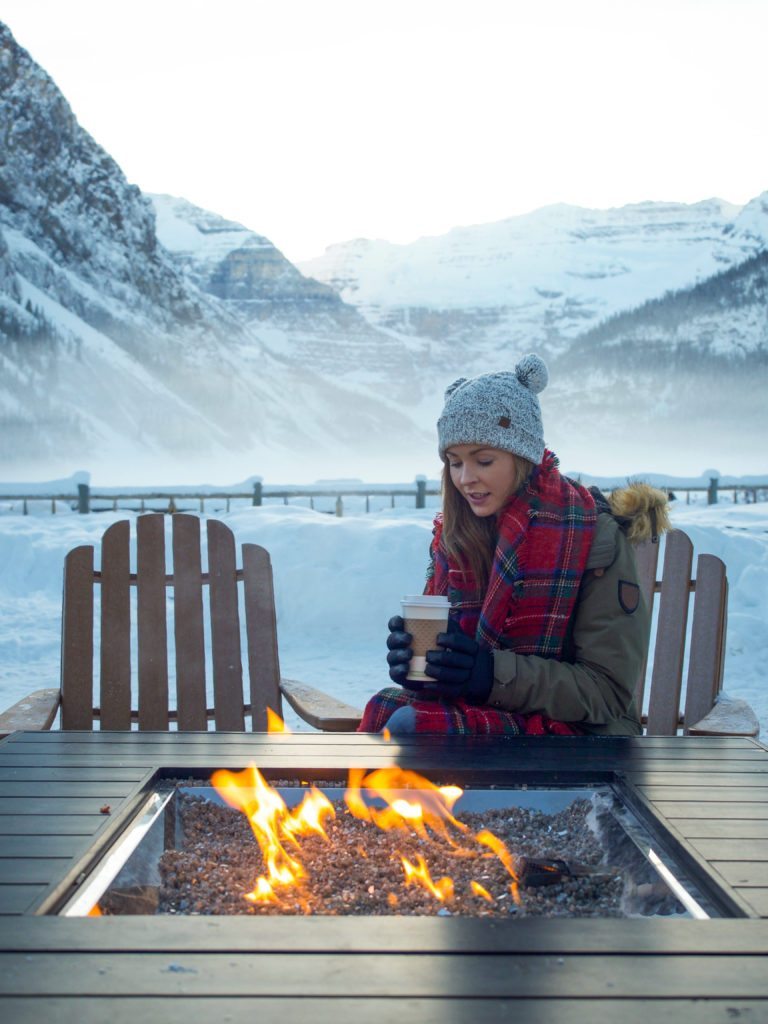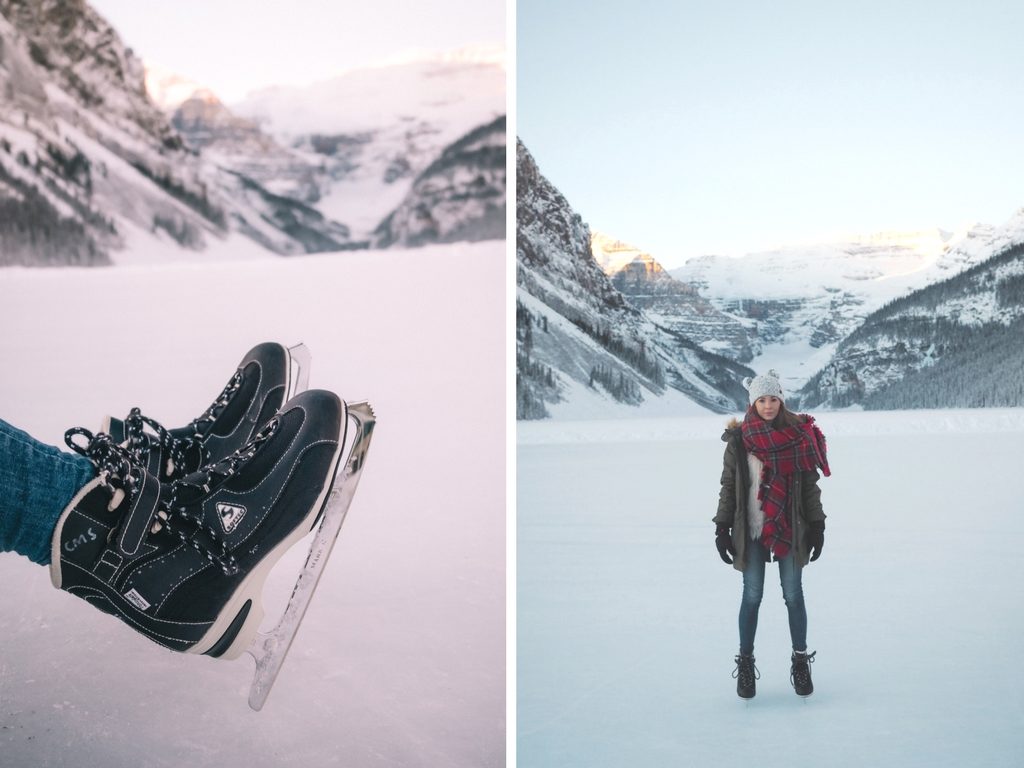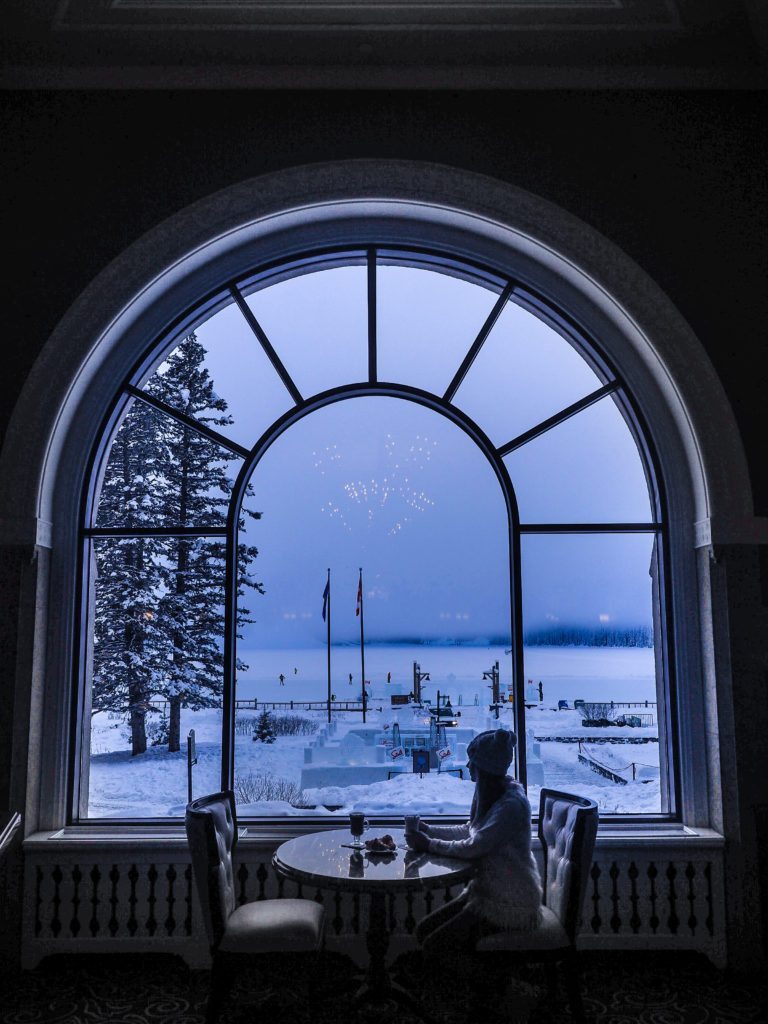 Check-In: Fairmont Chateau at Lake Louise
Inside Banff National Park is another iconic destination within Alberta to visit; the beautiful and serene Lake Louise. Although the lake is mostly renowned for its aqua blue colour in summer, there are still plenty of activities to enjoy in the winter time!
The only hotel that situates itself directly overlooking the lake is the Fairmont Chateau at Lake Louise, so if you're short on time or love a little luxe treatment when travelling, then this is the place for you!
The entire lake transforms into a winter wonderland in the colder months, complete with an ice skating rink, ice castle, ice bar, and outdoor log fires to keep you warm. Inside the hotel there are a number of restaurants and bars, but the two I would recommend most are the Lounge for hot chocolate by the window (pictured above) and Alpine Social Club for dinner.

Dog Sledding at Lake Louise
If you really want to spice things up and try something you can't at home, then I can highly recommend dog sledding with these beautiful pups from the Kingmik kennel. For the animal lovers out there, this is a great chance to take part in the day of a working dog, who are born and bred to run a sled. You'll soon see how loved these dogs are and they truly do love their work in return.
Additional Activities:
Whilst in Banff I didn't have the time to do absolutely everything, so here are a few additional considerations for your trip!
Johnston Canyon Ice Walk – A highly recommended walk to the frozen waterfall at Johnston Canyon.
Heli Snowshoe – If your budget allows, this is a great way to escape to the top of the mountains and enjoy the scenery all to yourself.