The winter wonderland that is Jasper National Park has long been on my (seemingly endless) bucket list of destinations, so I will struggle to find the words to describe the beauty I have so long wished to see first hand. After a casual -38 degrees (an all-time low for me) in Edmonton, I took the four-hour car journey onwards to Jasper, one of the most famous National Parks in Canada and these photos are about to show why! So if you find yourself visiting Jasper National Park in Winter, here's a complete guide on how to make the most of your time here!

Visiting Jasper National Park
Check-In: Jasper Park Lodge
There are heaps of accommodation offerings in Jasper but before you get your heart set on a beautiful cabin in the woods, be warned that most of the accommodation is closed over the wintertime as this is surprisingly the low season for Alberta!
I checked-in to the whimsical Jasper Park Lodge, a sort of "camp for adults" if you will, complete with cabin-style accommodations overlooking the lake. This is the kind of oasis you want to spend at least a few nights in, so be sure not to sell yourself short. The atmosphere in the main lobby lounge of an evening is like something out of a film set – woodfires are roaring, live music is playing, and there are board games and warm cocktails in abundance.
Top tip: Book a lake view room to make the most of your stay. The pool is also open 'til 11:00pm!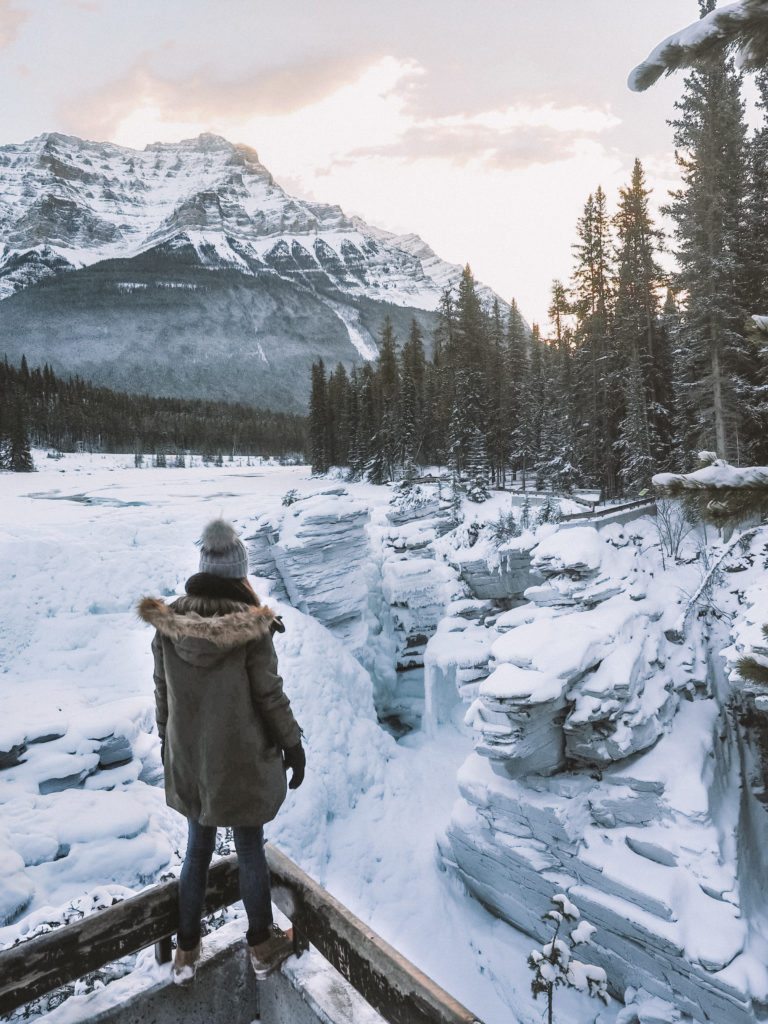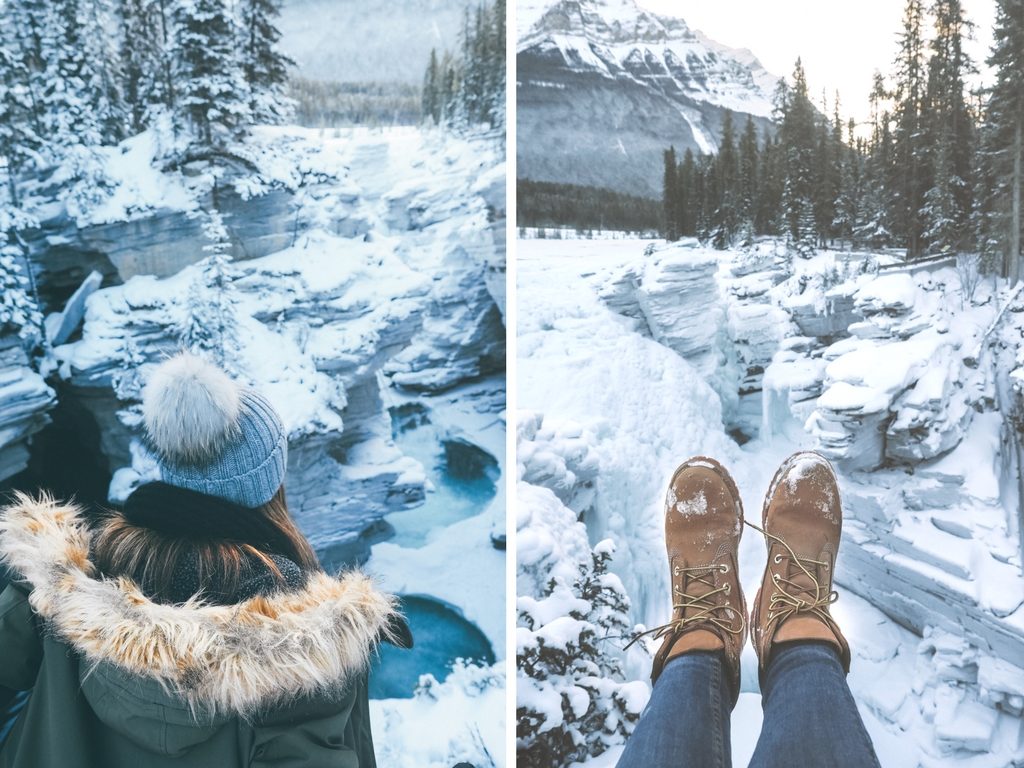 Visit Athabasca Falls
The winter months have a way of transforming Alberta into a real-life Narnia and one place this is most evident is the stunning Athabasca Falls along the icefields parkway. There is no cost to visit and this is conveniently located on the route between Jasper and Banff, giving you no reason not to stop!
Top tip: This is a great spot for sunrise (approx. 8:30am) in winter, especially if you're about to embark on the Icefields Parkway south-bound.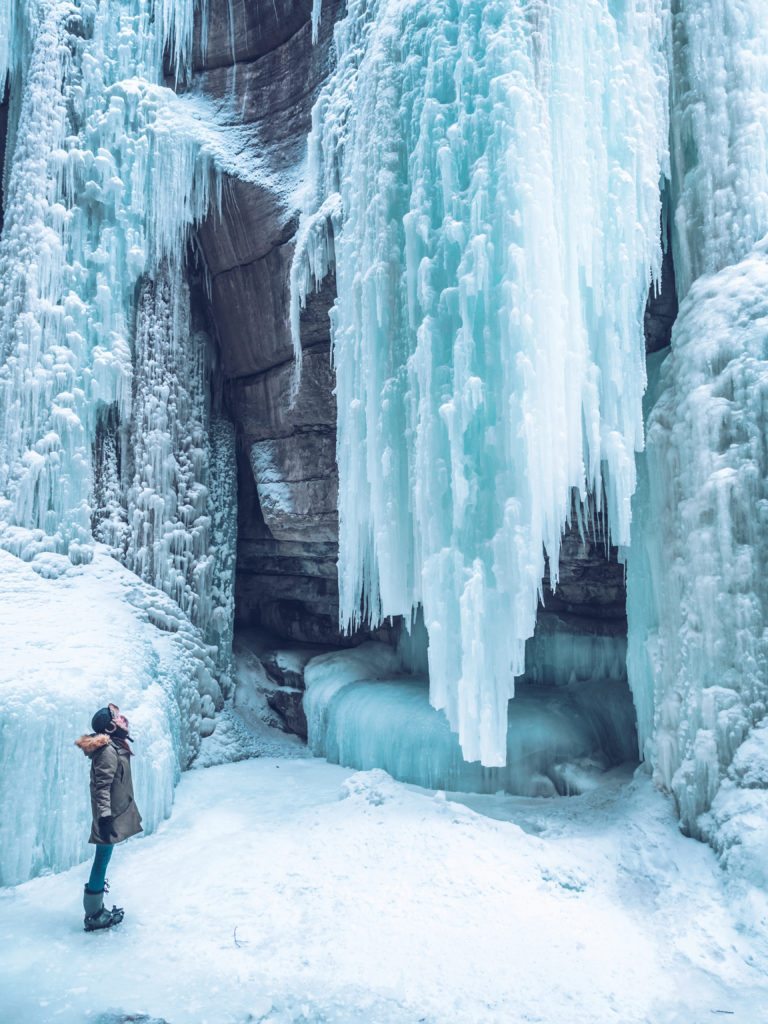 Ice Walk to Maligne Canyon
One of the surreal beauties of winter in Alberta is that the waterfalls freeze and create beautiful ice sculptures to admire through the colder months. A walk through Maligne Canyon will take you to one of the prettiest hideaways, walking on ice, slush, snow, and rock to reach the real Narnia!
Top tip: You can also book ice climbing adventures if you're up for something a little more hardcore!

Visit Pyramid Lake
One of my favourite lakes I came across on my adventures is one of the least visited, but I'm not impartial to a snow-covered bridge leading to a secret island so I made it my duty to visit after hearing about this place from a local!
Top tip: This lake is only a few minutes drive from the town of Jasper. I can highly recommend picking up some great picnic food from Coco's if you're visiting for brunch!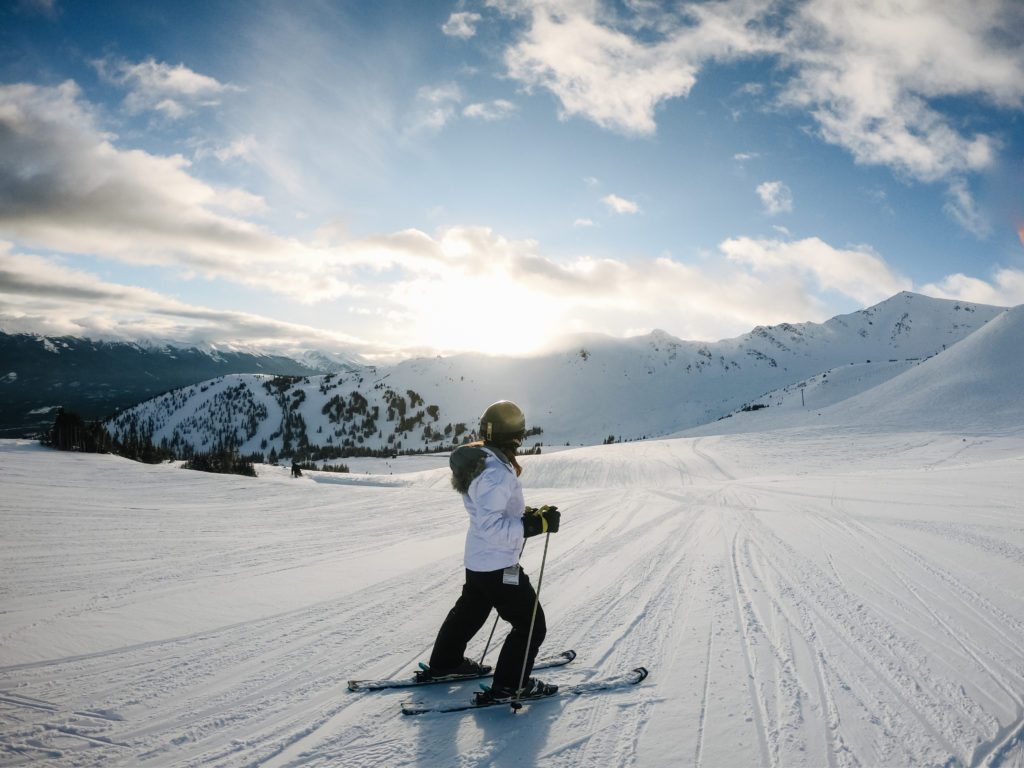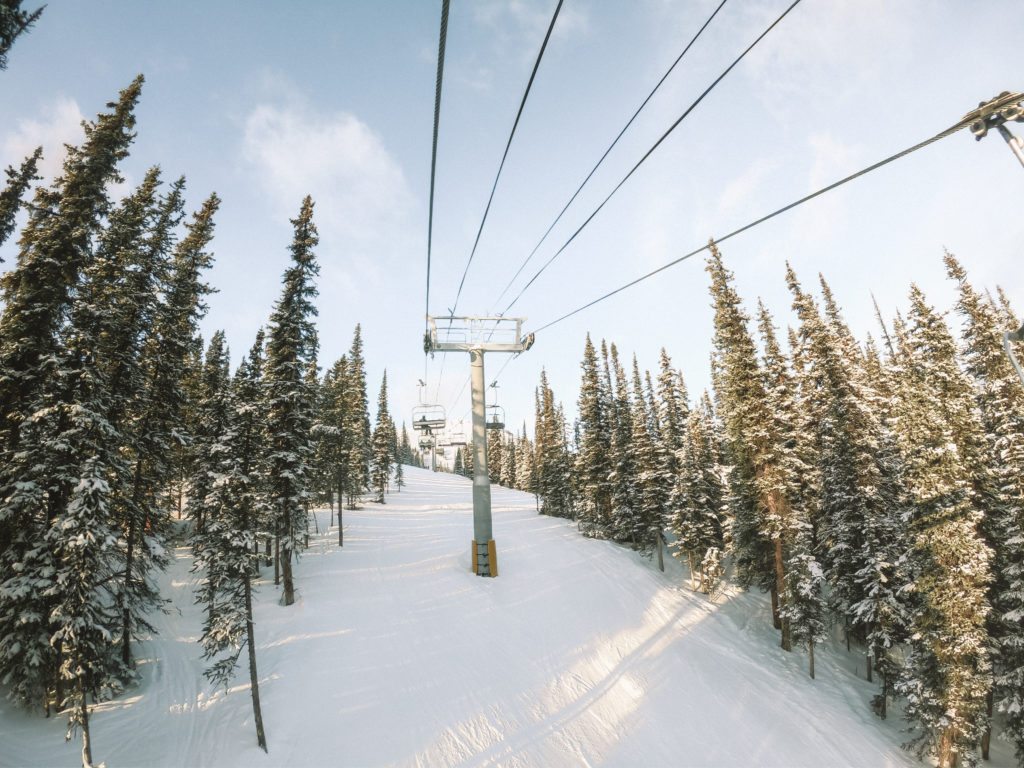 Hit the Slopes at Marmot Basin
If you're coming to Alberta for ski season, then be sure to consider trading the busier mountains in Banff for the less-crowded Marmot Basin; the only ski resort in Jasper. This is a local's favourite with nearly no wait to catch the chairlifts and a real old school feel that skips the Disney-fied version of a ski resort!
Top tip: Each of the slopes end in the same place and every chairlift will take you to the starting point for a Green, Blue and Black run. If you're more of a beginner and your travel buddies are not, you can just meet at the bottom and ride the lifts together!

Spot Wildlife at Maligne Lake & Medicine Lake
If you've come to Alberta to view wildlife (and believe me, many people do just that!) then be sure to make your way to Maligne and Medicine lake, as it is here where you will find them in abundance. Surprisingly to me, it was not uncommon to see a coyote in the region and whilst I was there, there were multiple sightings of lynx in this area (sadly I missed out!)
Top tip: The wildlife are more active at sunset and sunrise in the winter time. The road between these two lakes is renowned for being one of the best places to spot wildlife in the winter!

Where to Eat, Drink and Be Merry!
If you're spending at least a few days in Jasper, I've got a great list of firsthand recommendations for you!
Lou Lou's – Here is where you will get the best poutine in town. The owners are from Quebec where the dish originates, so they know what they're doing!
Coco's – In my opinion the best breakfast in town. This is a local's favourite and is always abuzz with a great atmosphere.
Jasper Brewing Co – If you're after a great social experience, you can't beat the JBC. This place is always packed and has great pub grub in portions so large you'll almost never finish them!
Top tip: There are supermarkets in the town of Jasper which make DIY smores a very viable dining option too!