For years I have been visiting Bali and still somehow am completely enamoured by this beautiful island. However on this trip to Indonesia I was in search of new experiences to discover more from this country made up of some 18,000 islands. Just a short plane ride from Bali, Lombok is becoming more and more popular with travellers looking to escape the crowds of Bali. A few days in Lombok was enough to discover the highlights, however one could easily spend a week or two here living the island lifestyle.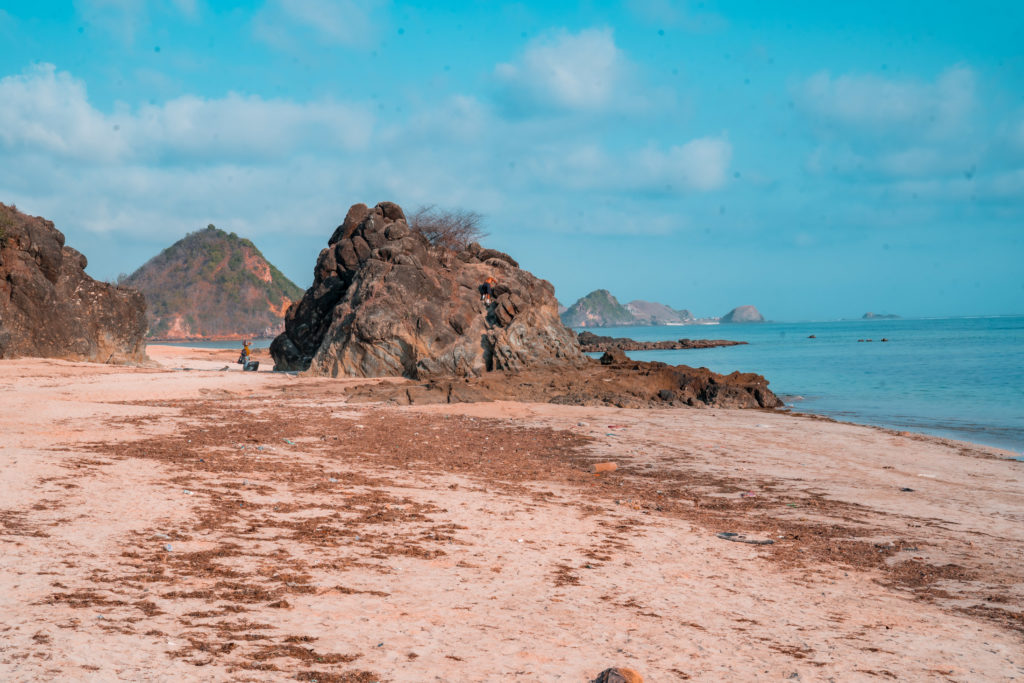 A Guide to Lombok Indonesia
When you arrive in Lombok you will soon notice how spread apart everything is. The airport is located in the South of the island, close to where many of the Bali inspired restaurants, cafes, bars and surf camps are located. Venture West and you will soon discover many resorts catering to families, honeymoon couples and groups of travellers venturing to the Gili Islands.
If you are a solo traveller or adventure traveller looking to meet people, the South is a great base. Here you will find a handful of surf camps and healthy cafes selling smoothie bowls and vegan treats galore.
If you are travelling as a couple and more interested in a resort style getaway, the West of the island has a great range of upscale hotels and resorts. We stayed at Katamaran Resort, a 4-star hotel we found online for a really great price.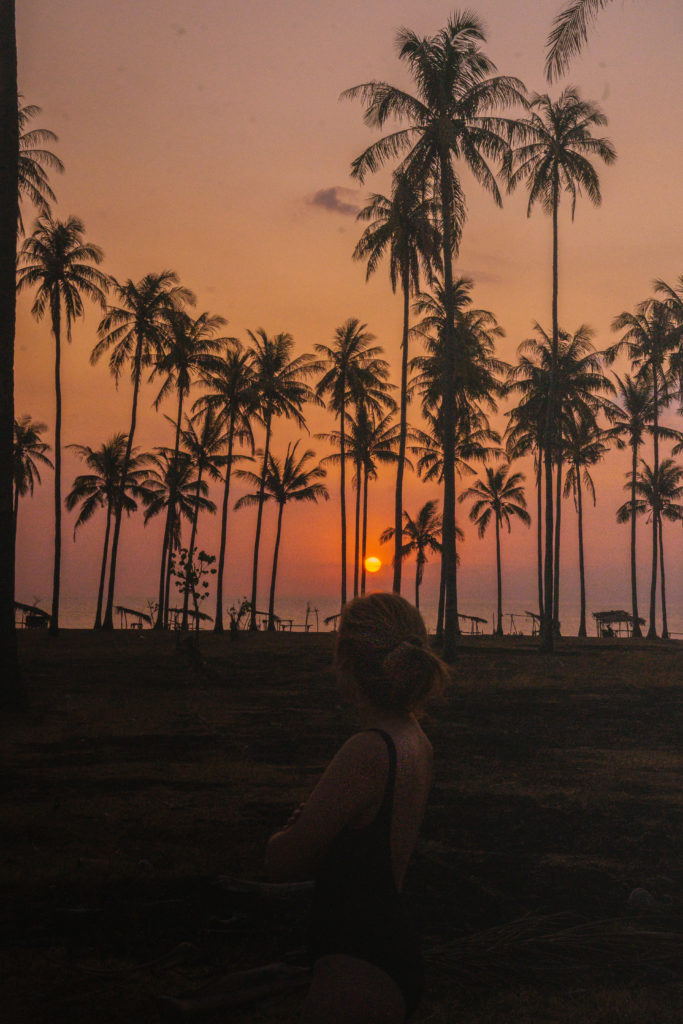 The West of Lombok is where you must be for at least one sunset during your time on the island. Lombok overlooks Bali to the West, creating the perfect backdrop to watch the setting sun. A great way to see the coast is by renting a vespa (just be careful, most travel insurances will not cover accidents on bikes in Indonesia). If you're heading this way, enter Malimbu into your maps and you'll find this viewpoint in no time.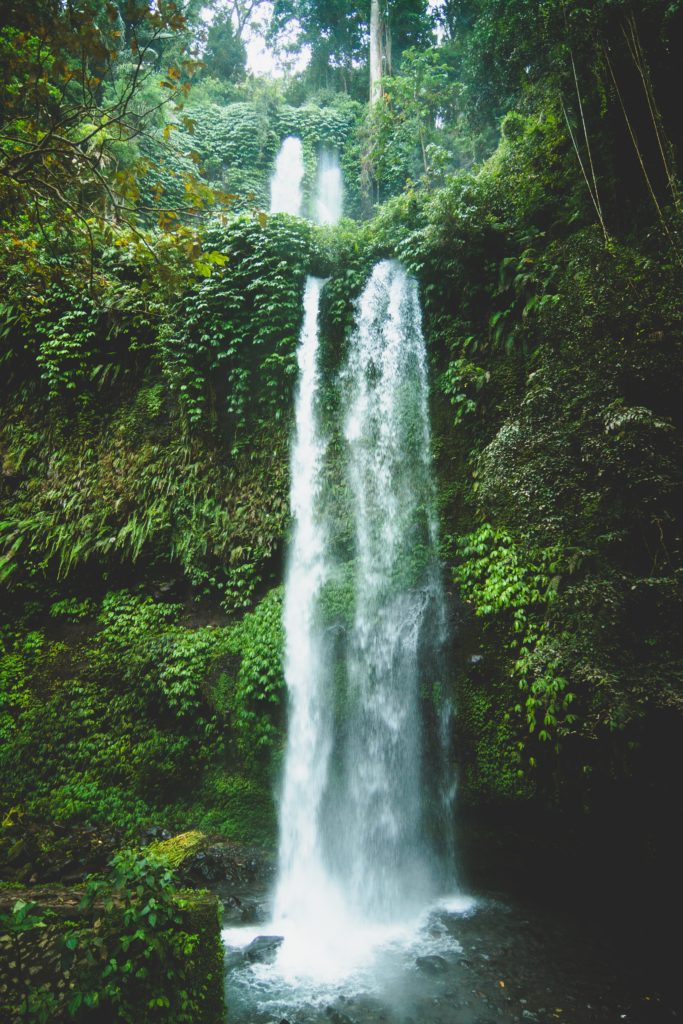 Things to Do in Lombok
We only had a short few days in Lombok and focused our efforts on exploring the beaches, cafes and viewpoints for sunset. We didn't really have enough time for any of the epic adventures and both agreed we should have spent more time in Lombok. If you find yourself with more time, these are the highlights of the island:
Trek to Tiu Kelep Waterfall – the journey is around 45 minutes on foot and will lead you to this epic waterfall in the forest.
Explore Kuta, Lombok – the south of Lombok feels like the heart of the island and is a great place to discover delicious eateries, fun bars and a really relaxed island lifestyle.
Trek Mount Rinjani – if time was on our side, this is definitely an adventure we would have been up for. The trek lasts 2-4 days but will give you some of the most epic views over Lombok.
Where to Eat & Drink in Lombok
If you're a foodie you will absolutely adore Lombok. Especially in the South of the island, there are some great plant based restaurants as well as coffee as good (if not better) than you'll find in Bali! Here are some notable favourites:
Milk Espresso – If you're after a great coffee, Milk Espresso is the place to go. Its a super hip little joint where you'll likely see a digital nomad or twelve perched in one of the pretty table settings.
Kenza Cafe – Think raw vegan food that looks as good as it tastes. Also, all of the food is locally sourced from the island!
TERRA – With the motto "food that loves you back", Terra is a great option for a healthy, hearty boost to your day. The food here is so delicious you'll be asking for the recipe and best of all, everything tastes super fresh.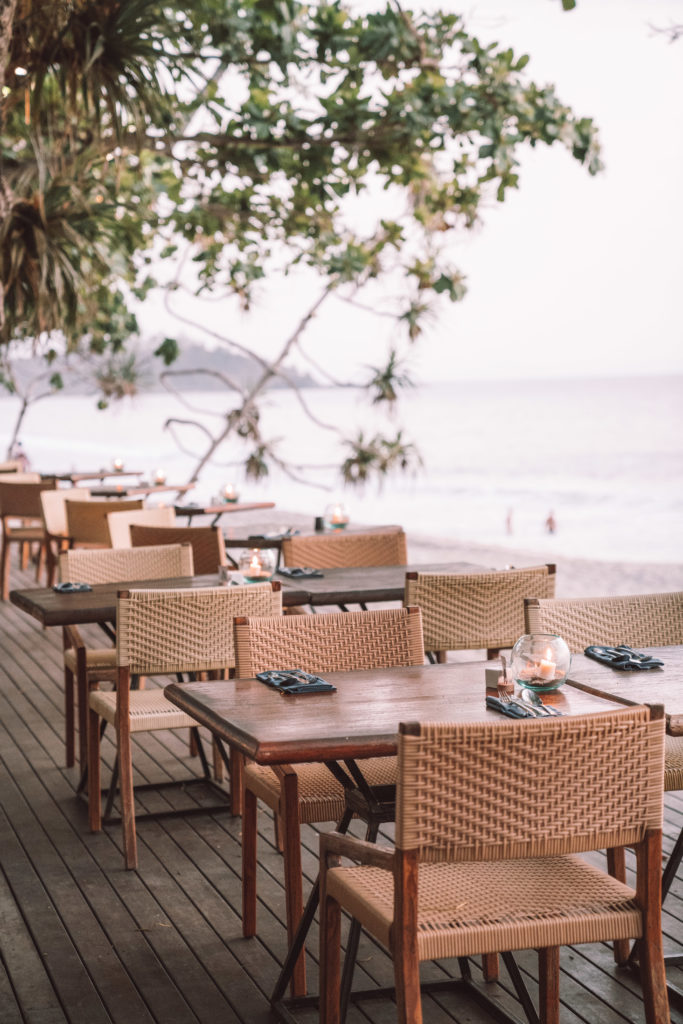 Where to stay in Lombok
As mentioned earlier, we checked in to an affordable four star hotel in the West of the island. You can find really great last minute bargains online, especially as Lombok is so much less busy than Bali.
Generally speaking the Western style hotels and a wide selection of luxury villas are located on the West of the island in Senggigi, while the laidback surf camps are located down in Kuta.
Many travellers use Lombok as a hub to visit the Gili Islands, which can be reached in just a 15-20 minute ferry ride from Lombok.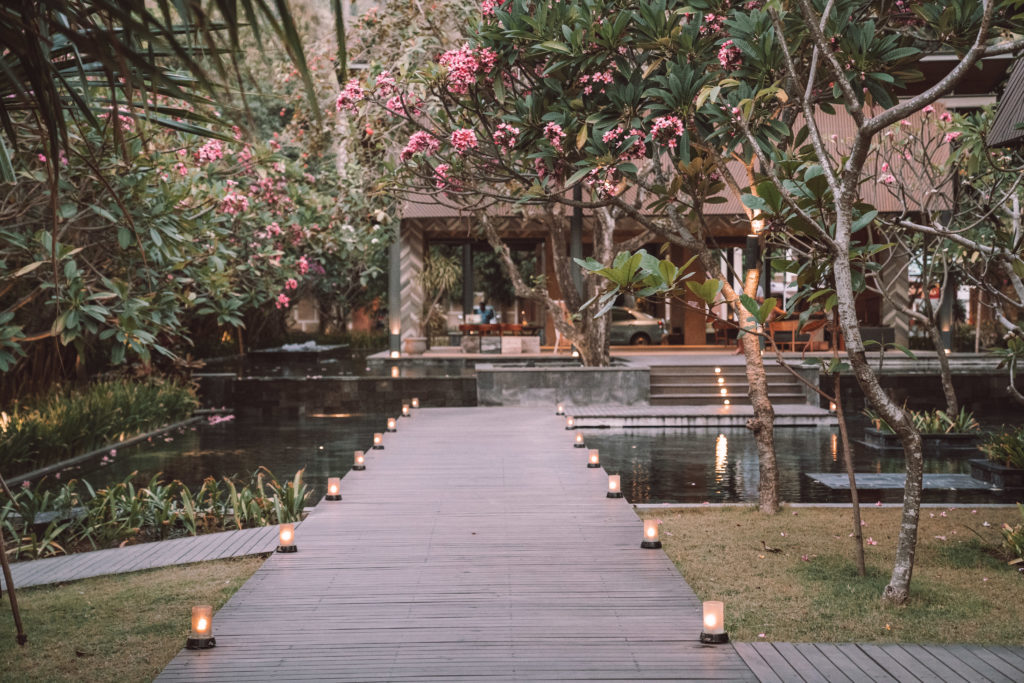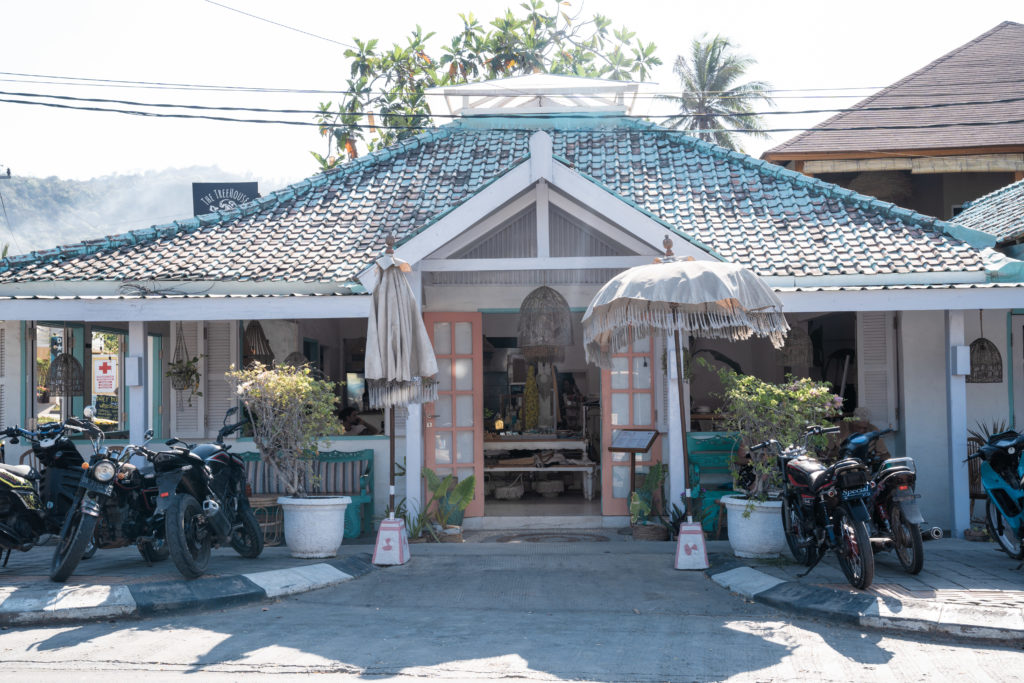 For more information to plan your trip to #Wonderfulndonesia, visit www.Indonesia.travel.