Its no secret I'm a massive Harry Potter fan. Of course I've read all the books (thrice), watched all the films (a billion or more times I'm sure), visited Hogsmeade, riden the real Hogwarts Express, and visited nearly every site you can as a completely obsessed fan… but can you believe, I had still not visited the Warner Bros "Making of Harry Potter" tour just outside of London. Of course, we soon changed that.
The Making of Harry Potter London
There are a few ways to arrive, most popularly by driving or taking the bus transport with Warner Bros (book in advance). As someone who decided to drive, I would strongly recommend catching the bus (ha!) Driving in London as a foreigner is confusing and chaotic, so I'd suggest you save yourself the trouble.
When you book, you will choose an allocated time slot and take the tour within this time (don't worry too much if you miss it, they'll do their best to put you on the next allocation as the tour is self-guided).
Then comes the queuing, because it wouldn't be a Harry Potter attraction without a line up (this is after all one of the world's most famous film franchises). While waiting for your time slot, you might want to head over to the studio cafe or Starbucks for a snack, otherwise there's plenty of merchandise in the store to keep you busy for days and send you broke in an instant (still worth it).
Then comes the fun part.
Once you have watched a quick film, you will be led into a screening area for another, longer film featuring the key cast members (we will refer to them as Daniel, Rupert and Emma even if we all know they're really Harry, Ron and Hermione). This just builds your anticipation even further (by which point you might need to check your blood pressure, it's all seriously that exciting).
Soon thereafter, you're in the Great Hall. Here you can see where they squeezed 400 cast members in to film the Great Hall scenes, look at the original costumes, and find out some fun trivia like the fact that they had to stitch the children's pockets to prevent them from sneaking in sweets when filming scenes.
Next, you walk yourself around a variety of different interactive displays and information in abundance. I won't give too much away because you'll be more excited to discover it for yourself, but lets just say there is nearly nothing you won't know about Harry Potter when you walk away from the experience.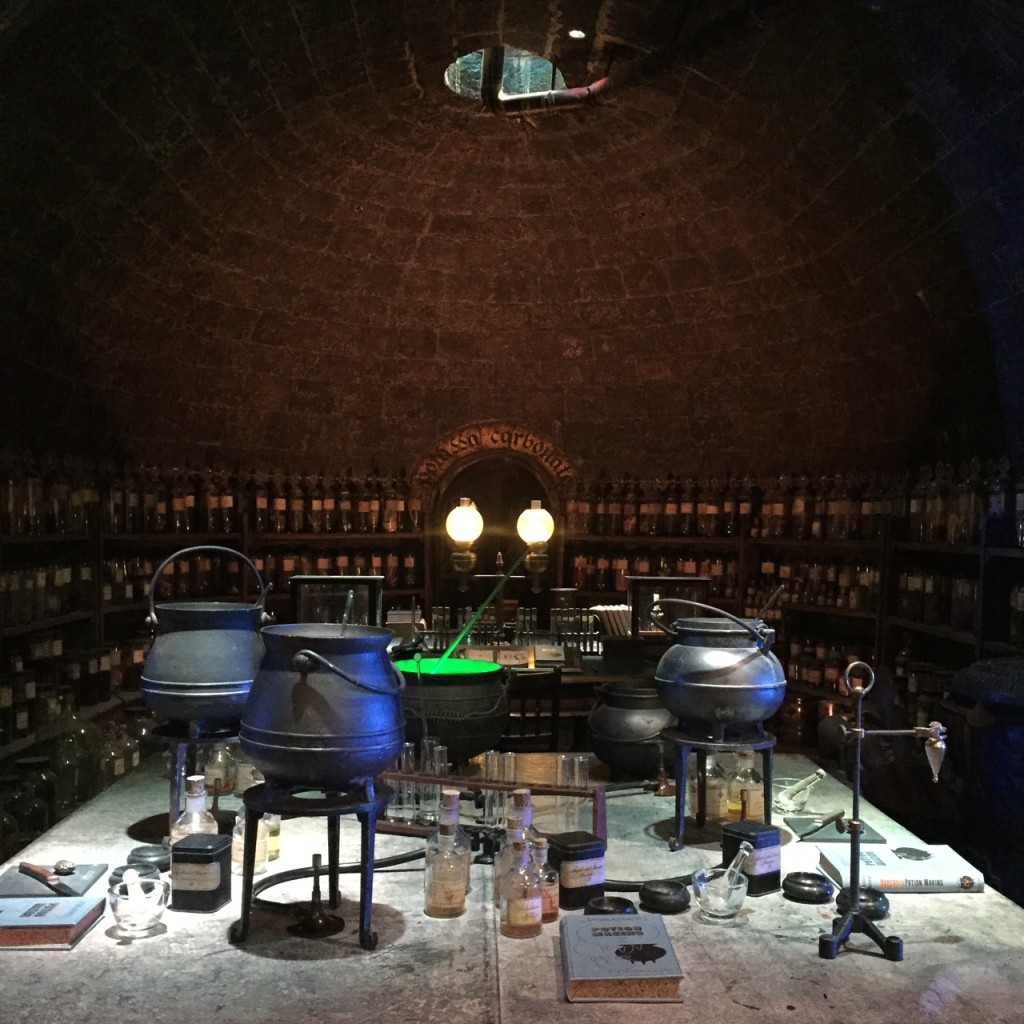 Yes, you'll see potions class, the Triwizard cup, the Philosopher's Stone, and so…. sooooooo much more. Be sure to experience the green screen rooms, where you can snap a fun picture on a broomstick or in the flying car. Of course, you'll have to hand over some muggle currency to actually walk away with the photo, unless you cast a spell over the cashier attendant.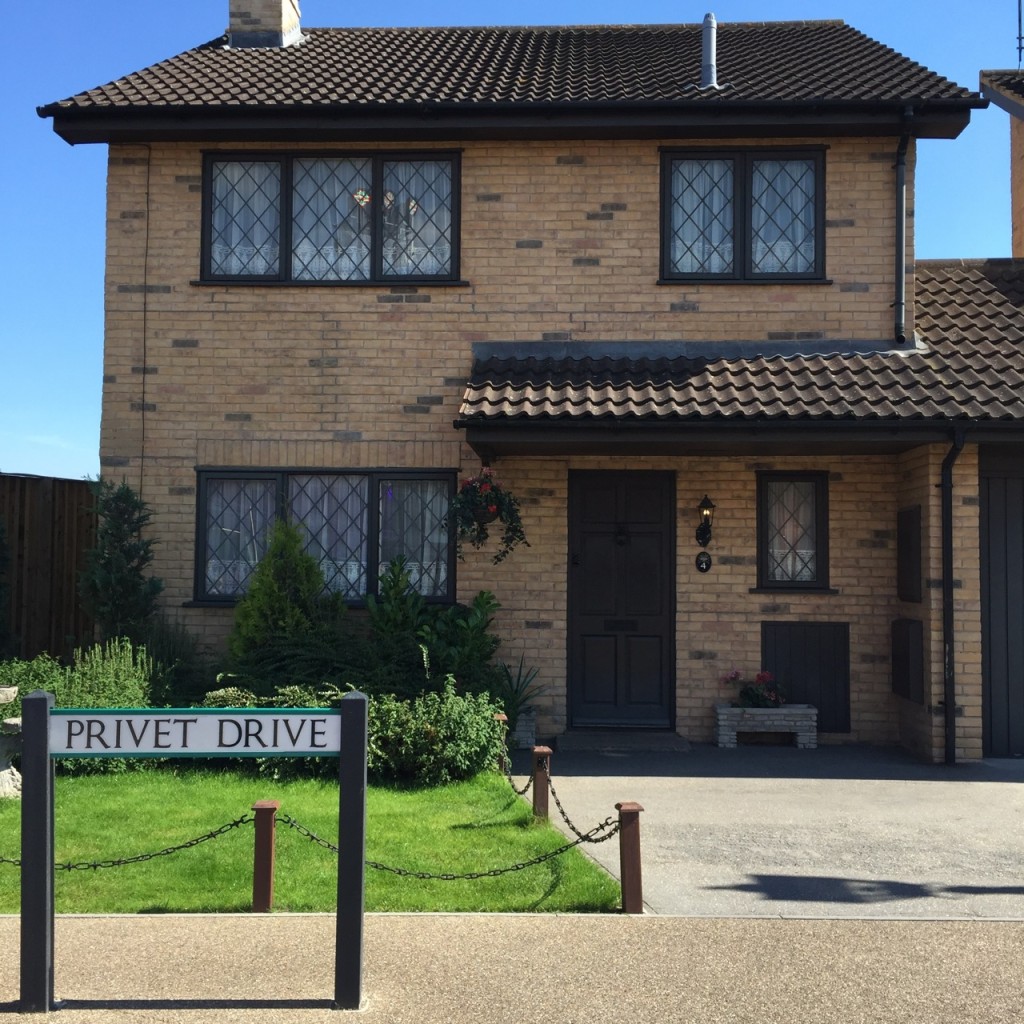 Then, there's a well earned break in "The Back Lot" where you can stand at Privet Drive, see the Night Bus, and the Hogwarts Bridge. Here you will find a large cafe and a chance to sit down, revive, and get ready for round 2.
The rest of the tour features more of the sets, costume, and even a huuuuuge model of Hogwarts! Then comes the souvenir shop, by which point you're ready to buy all the Gryffindor goodies your pounds can buy and live out your fantasies of receiving a letter of acceptance by owl.
Thanks to Warner Bros and Visit Britain for making it a magical day!