I will personally forgive you if you have not yet heard of Lizard Island, a remote oasis located off the coast of far north Queensland. In fact, until my recent visit to the far north, I myself had never heard of it. Why? Being Australian, I'm sure you are wondering if there is a reasonable excuse!
But the truth is, we have so many incredible islands and resorts within Australia. Some of my favourites include Norfolk Island, Lord Howe Island and Hamilton Island. But after my most recent visit to Lizard Island, I'm excited to share that I have a new favourite! For those of you intrigued about the island, here is a complete review of my stay on the island. I spent a glorious three nights and four days at Lizard Island, which I'd say is the ideal time to kick back and switch off (literally!)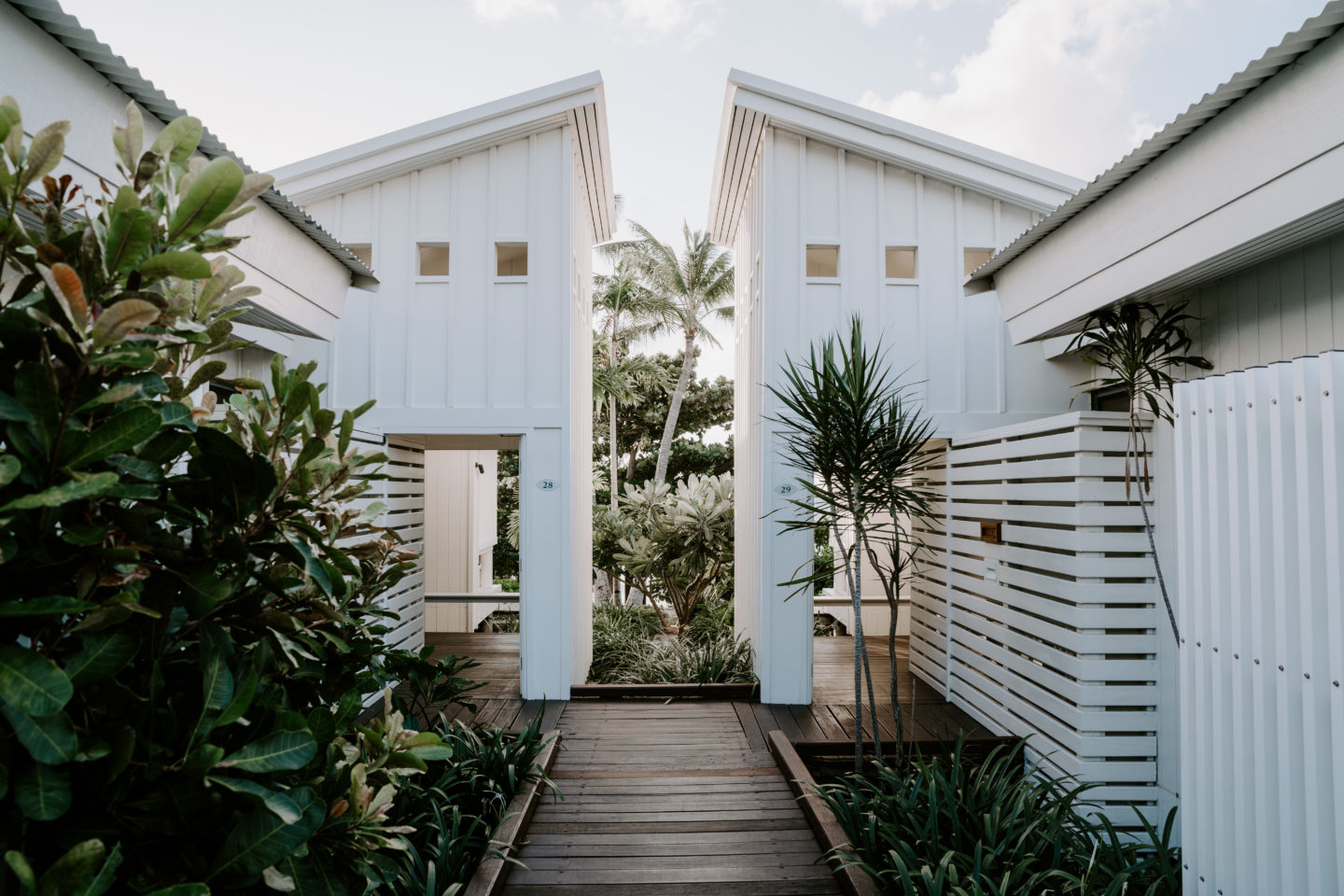 Introducing Lizard Island
When I stumbled upon a photo of Lizard Island on Pinterest, I knew I had to go. White sandy beaches, sunny skies, palm trees swaying in the wind and endless cocktails. How could you not drop everything and book a trip!? And by endless cocktails, I really mean endless cocktails. The one and only resort on Lizard Island is fully inclusive, meaning you've got plenty of sundowners to look forward to. Plus there's an excuse to eat bottomless avocado on toast, an Aussie brunch staple that features on the breakfast menu.
The island is located a short one hour scenic flight from Cairns. Once you arrive into Cairns International Airport, there is a short 5-10 minute car transfer between this airport and the smaller airport for smaller aircraft (go figure!) Once there, multiple flights depart throughout the day going to Lizard Island and back. Inside the small airport there is wi-fi, a selection of inclusive snacks and non-alcoholic beverages, plus all the usual ammenities. So if you've got a bit of time to kill between flights, fear not! The lounge is really comfy and the staff are more than eager to make you feel at home.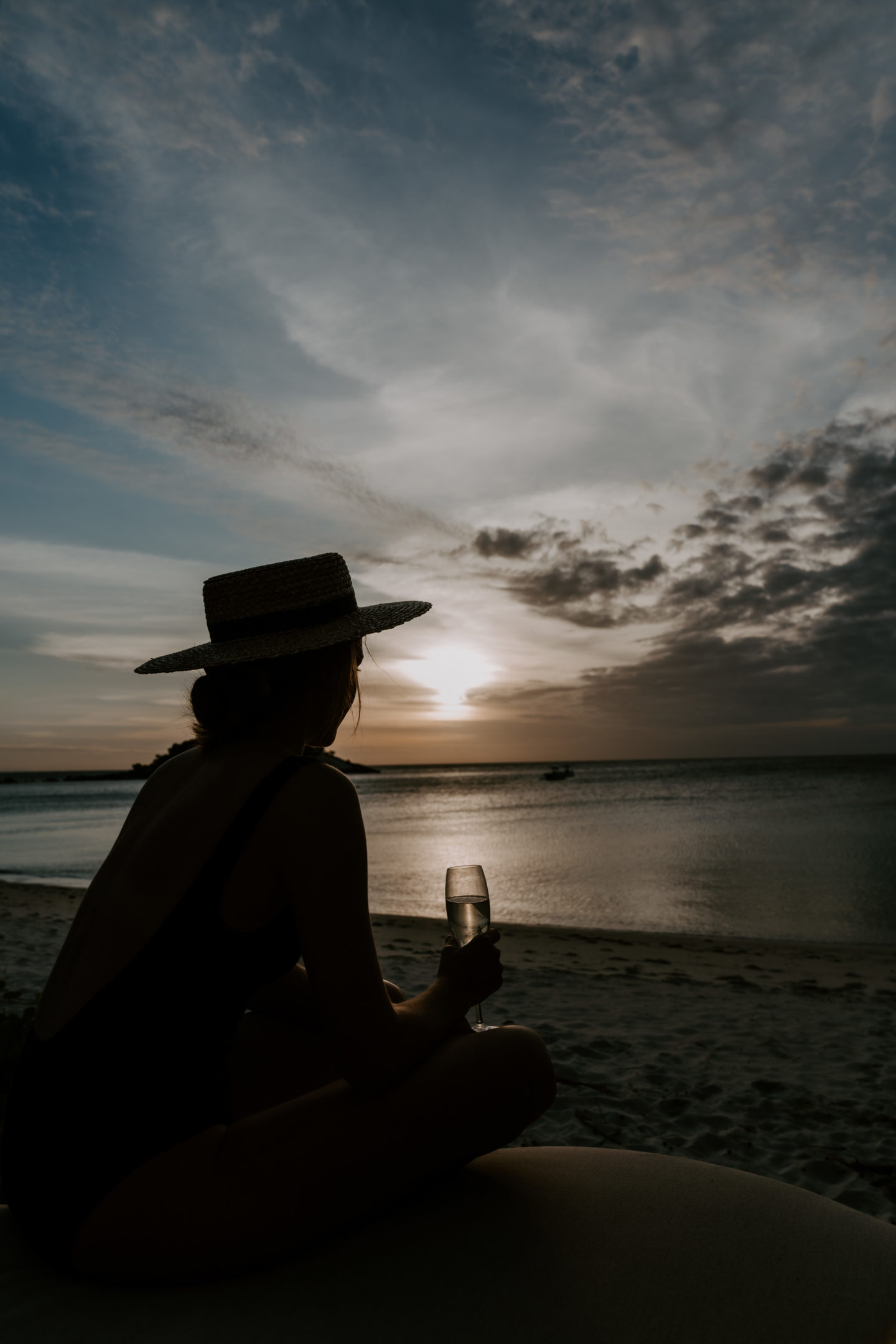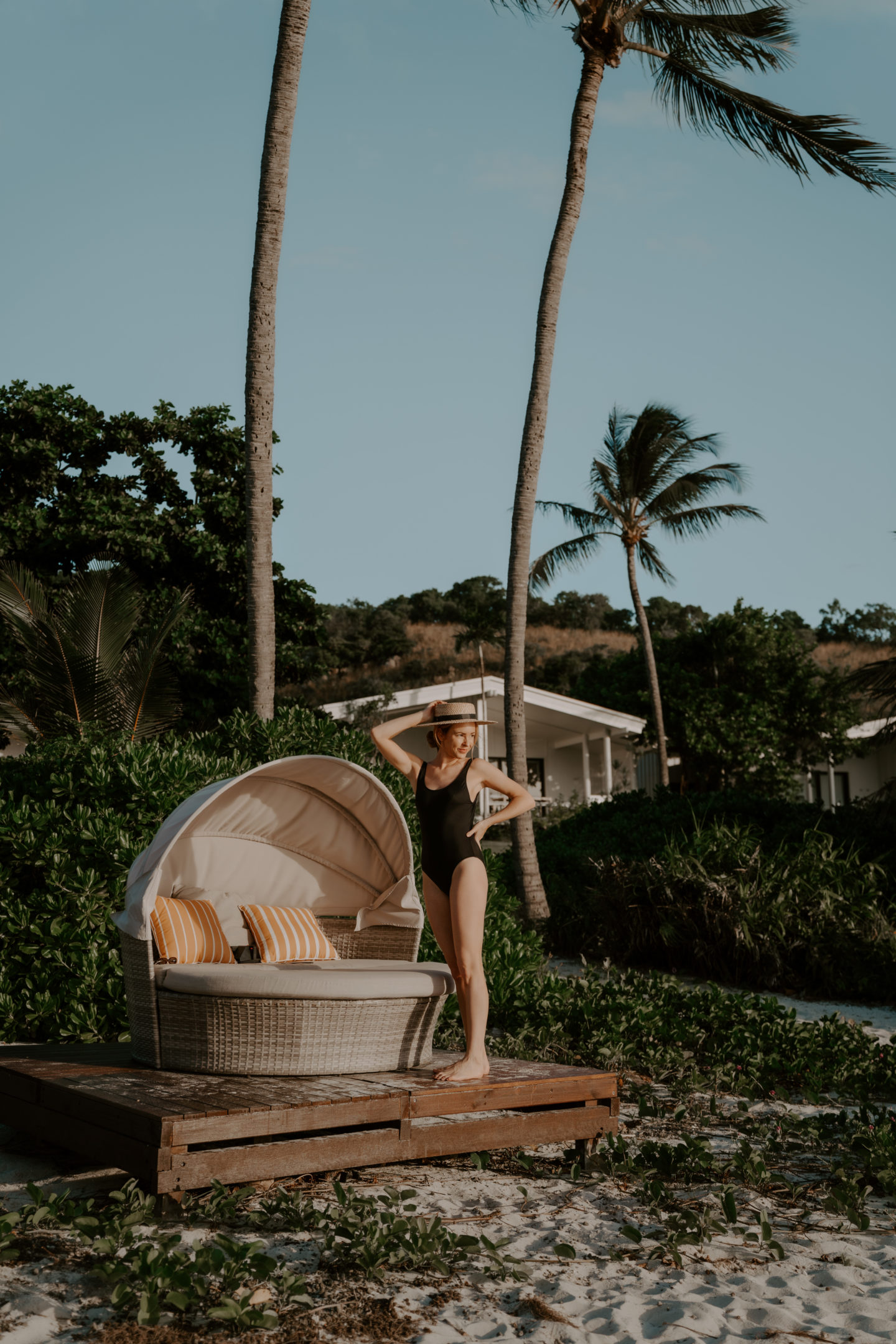 Around the Resort
After a short one hour scenic flight over the Great Barrier Reef, you will arrive at the beautiful Lizard Island. The island is itself a national park, however there being only one resort here you will revel in the quiet tranquility. Once you land a team member will be there to welcome you and take you from the airstrip to the lodge via a golf buggy. Your bags will magically make their way to your room, all the while you are offered champagne on arrival and shown the lay of the land.
The resort itself is quite large, with 40 rooms in total. Some of these rooms are beachfront, while others are garden facing or offering ocean views without direct beach access. Then of course there are two oversized luxurious villas, which would be a great choice if you are travelling for a special occasion or just looking to splurge!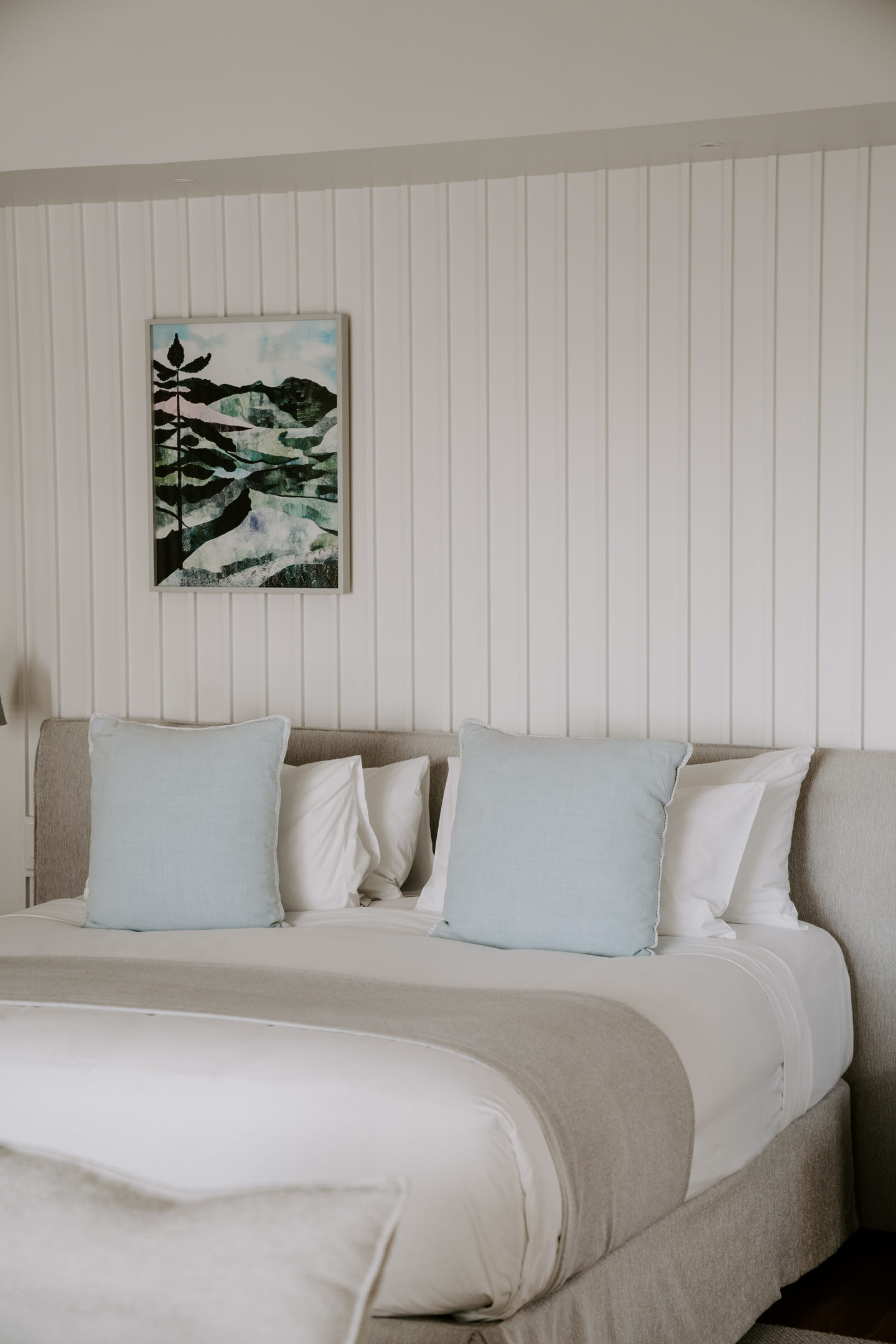 Inside the Rooms at Lizard Island
For our three-night stay, we checked in to a beachfront suite. These suites are spacious and welcoming, however, the big drawcard here is the beachfront location. You are always just a few steps from the main beach, where you will find a selection of beach loungers for you to get just that little bit closer.
But it is not only the convenience of the location that makes these rooms the most enviable. You will also enjoy all-day sun from the moment the sunrises until it sets, right out front of your villa. Every day is a new sunrise or sunset and the most exciting part about this display of nature is that no two days are ever the same.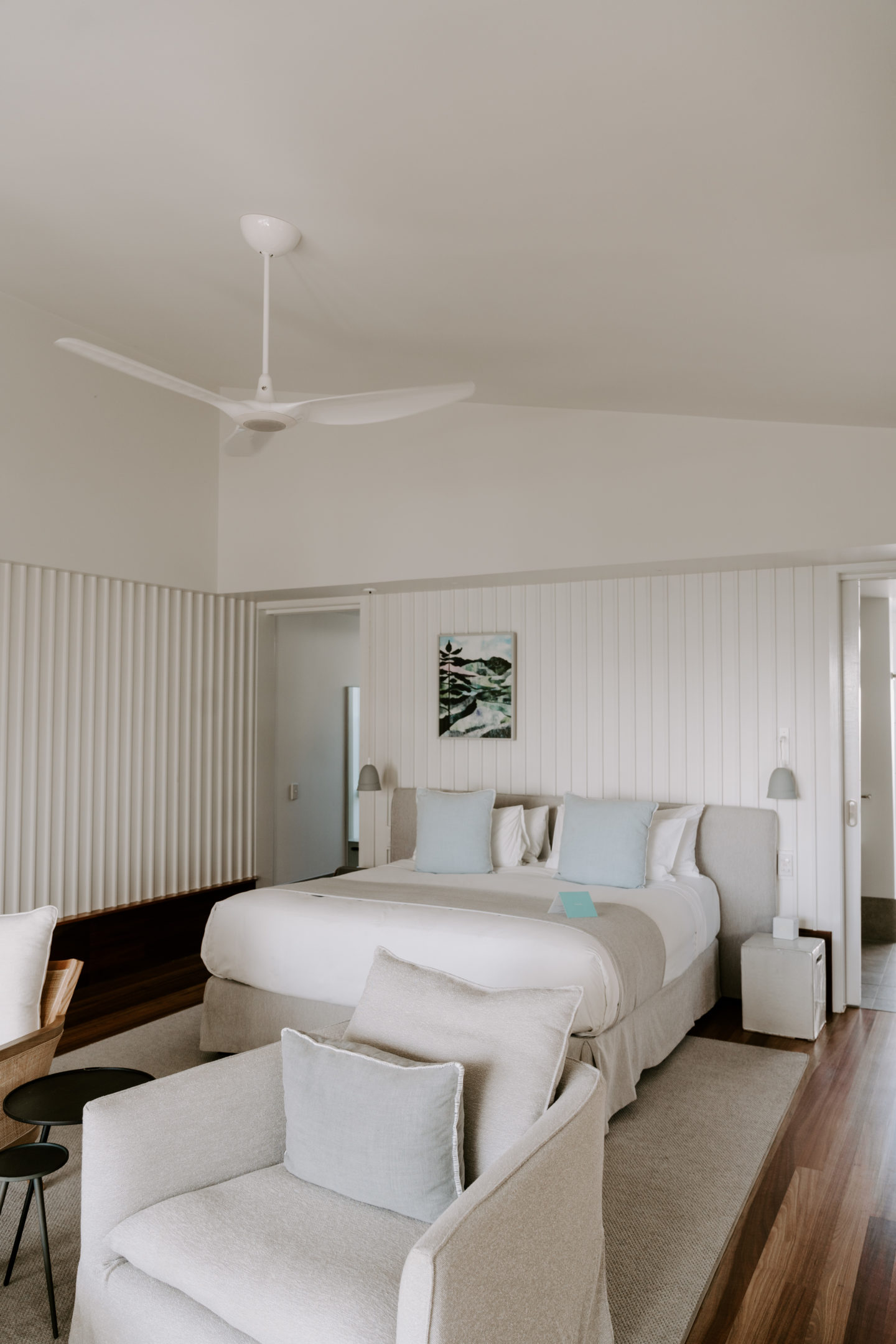 Inside the room you will find all the usual ammenities – a hidden television, seating area, desk area, inclusive mini-bar, luxurious bath amenities and ample wardrobe space. There is also a spa shop near the reception area incase you forgot anything – including spa essentials, bathing suits, hats and sunscreen. The shop is really quite nice so be sure to stop by on one of your morning walks to the restaurant for breakfast.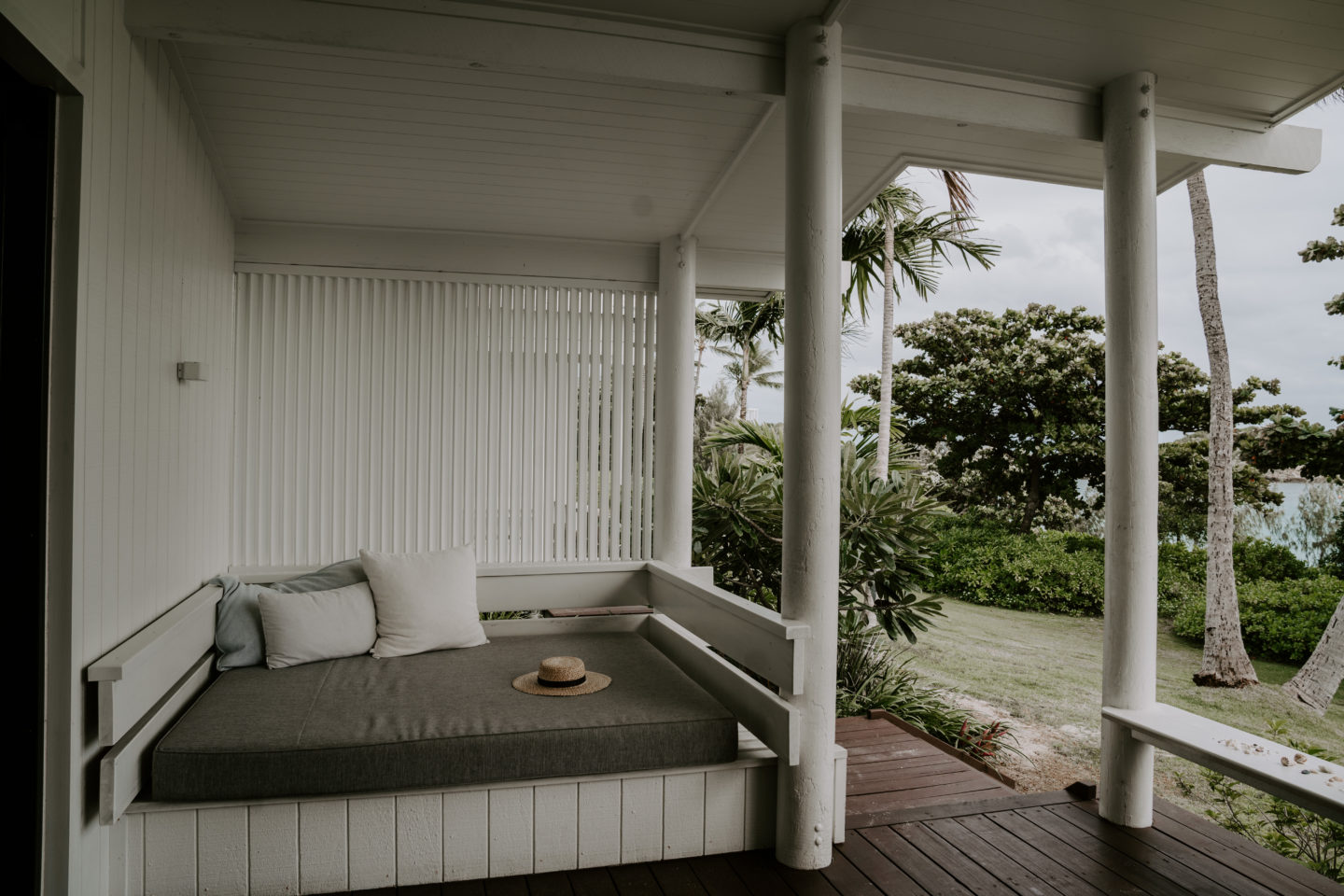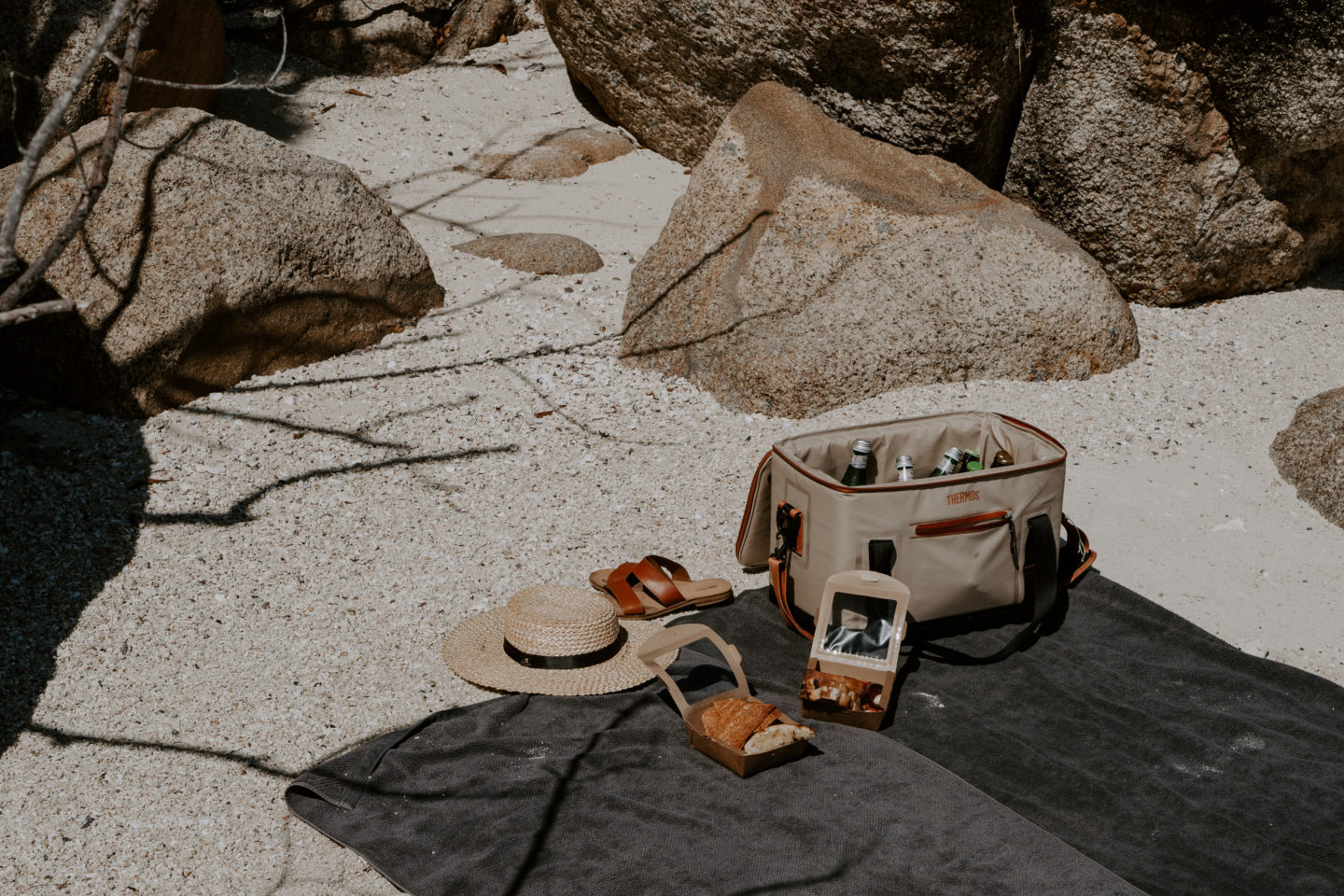 Activities on Lizard Island
While some of us might travel to islands for the sheer art (and act) of doing nothing, there are plenty of activities on offer for the more adventurous travellers. One of the biggest selling points for me visiting Lizard Island was the endless activities on offer – from private picnics on secluded beaches to afternoons spent snorkelling around the Great Barrier Reef.
During your stay you will have access to private dinghys (small boats) to get around the beaches on the island. There are an impressive 24 beaches to discover, however you are likely to just scratch the surface. Trust me when I say time passes quickly on the island!
There are also all the usual water activities on offer – from stand-up paddle boards to glass kayaks. I would highly recommend making the most of good weather if and when you have it, for you won't be able to partake in water activities in bad weather conditions. Unfortunately we weren't able to take the water toys out during our stay due to high winds.
But if you fancy more of a relaxing escape, there are plenty of activities on offer at a slower pace. There is a full service spa at the resort as well as a swimming pool and relaxing beach loungers. If you fancy a private picnic, I can highly recommend arranging this for an afternoon snack and drinks in the setting sun!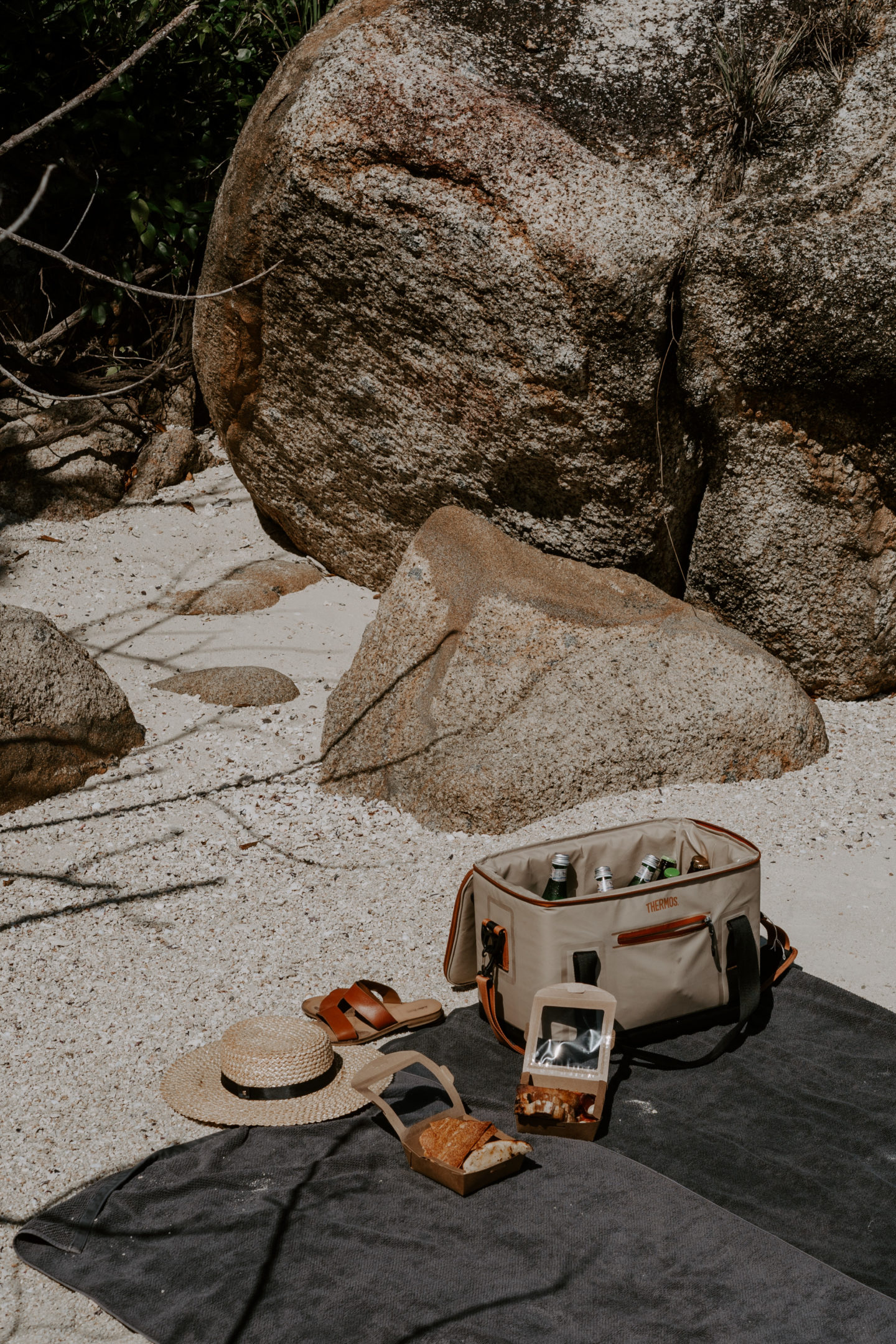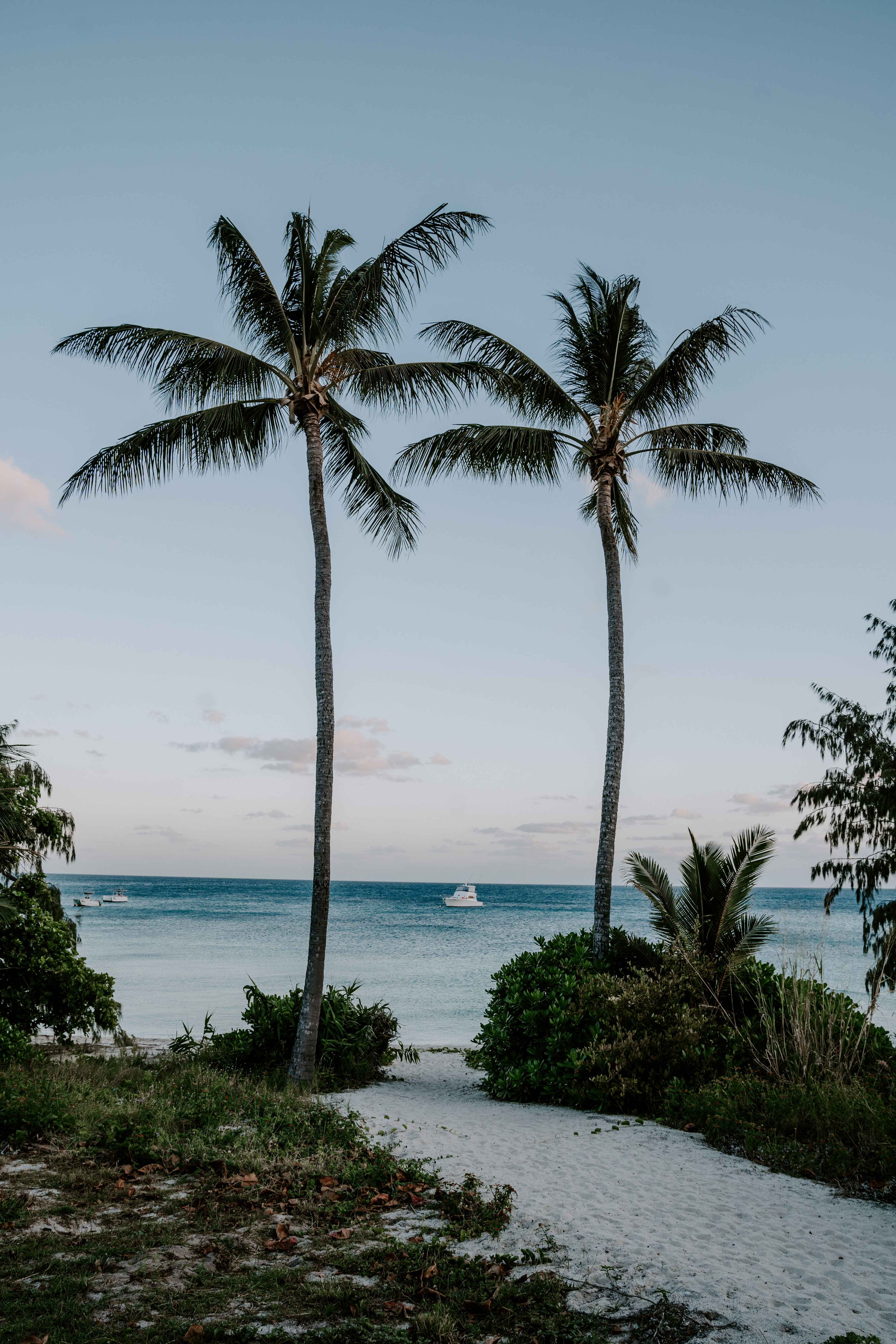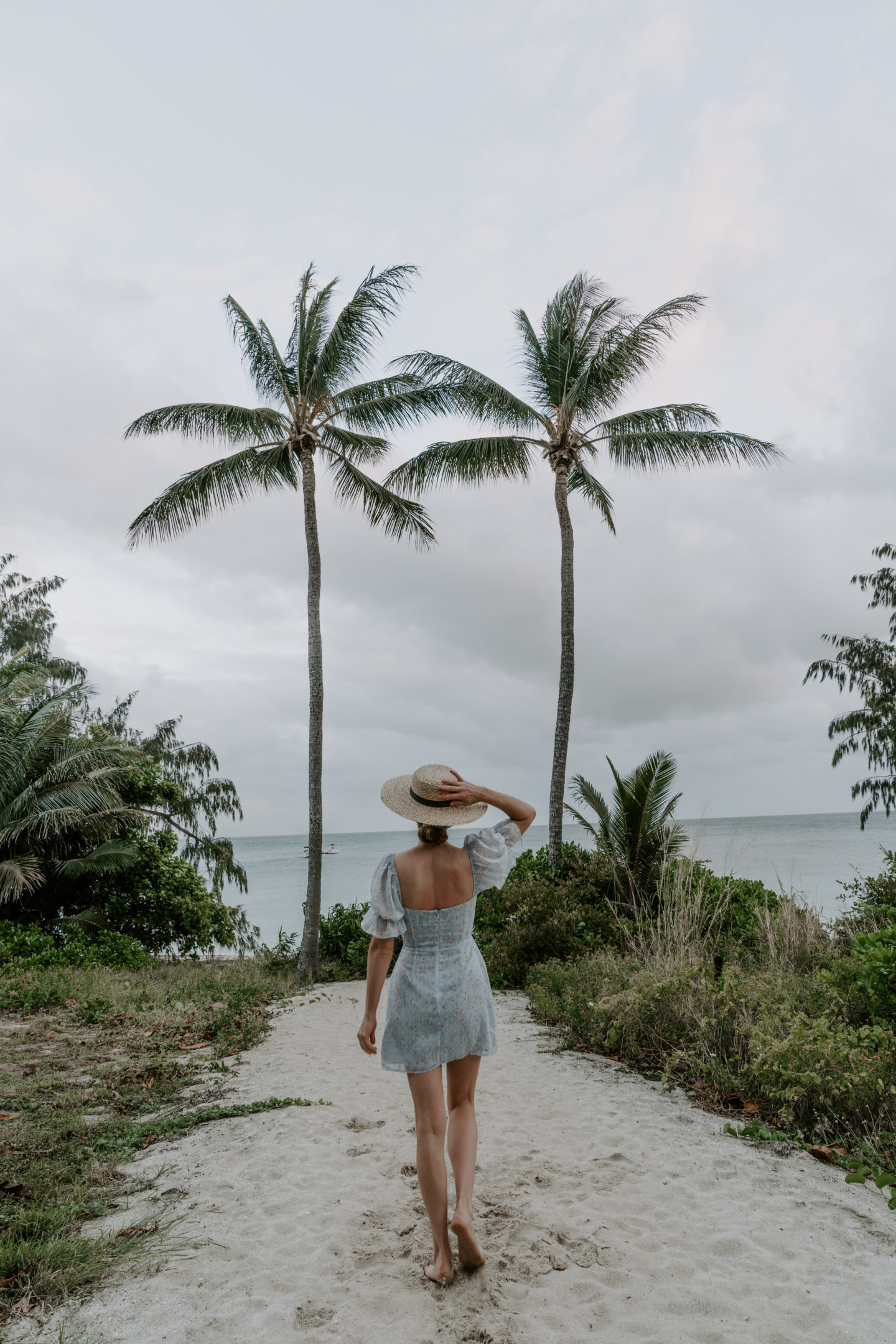 SHOP MY LOOK: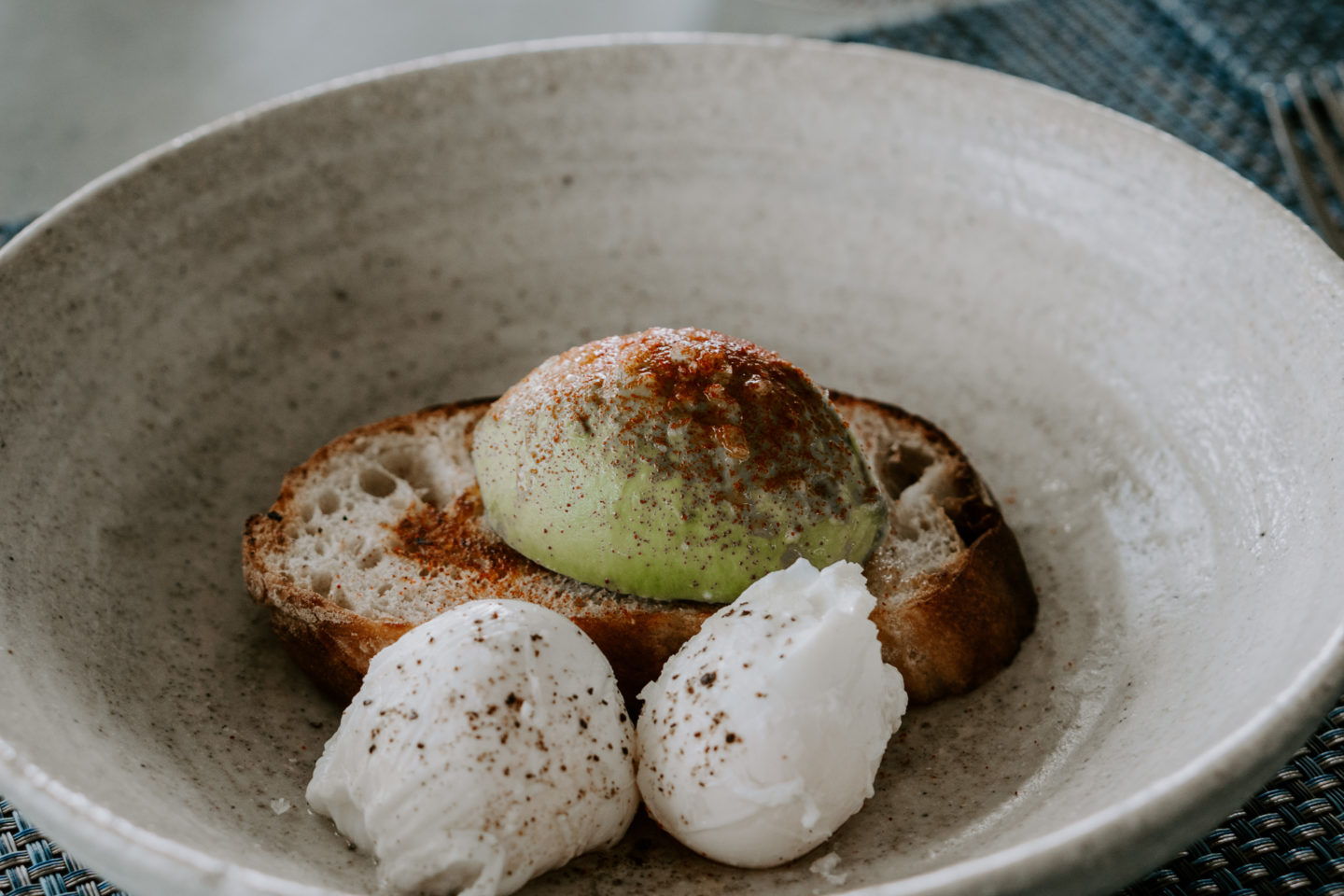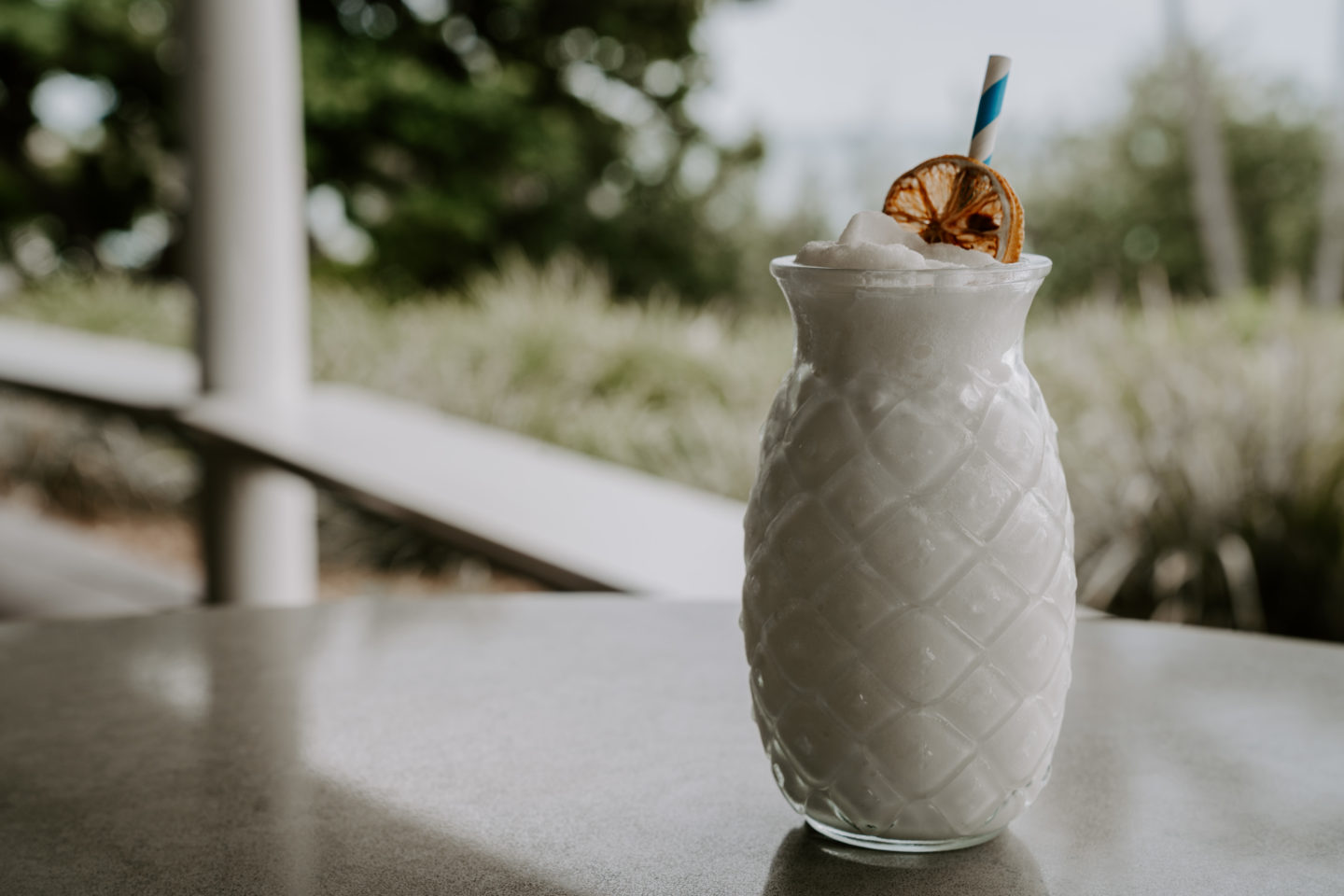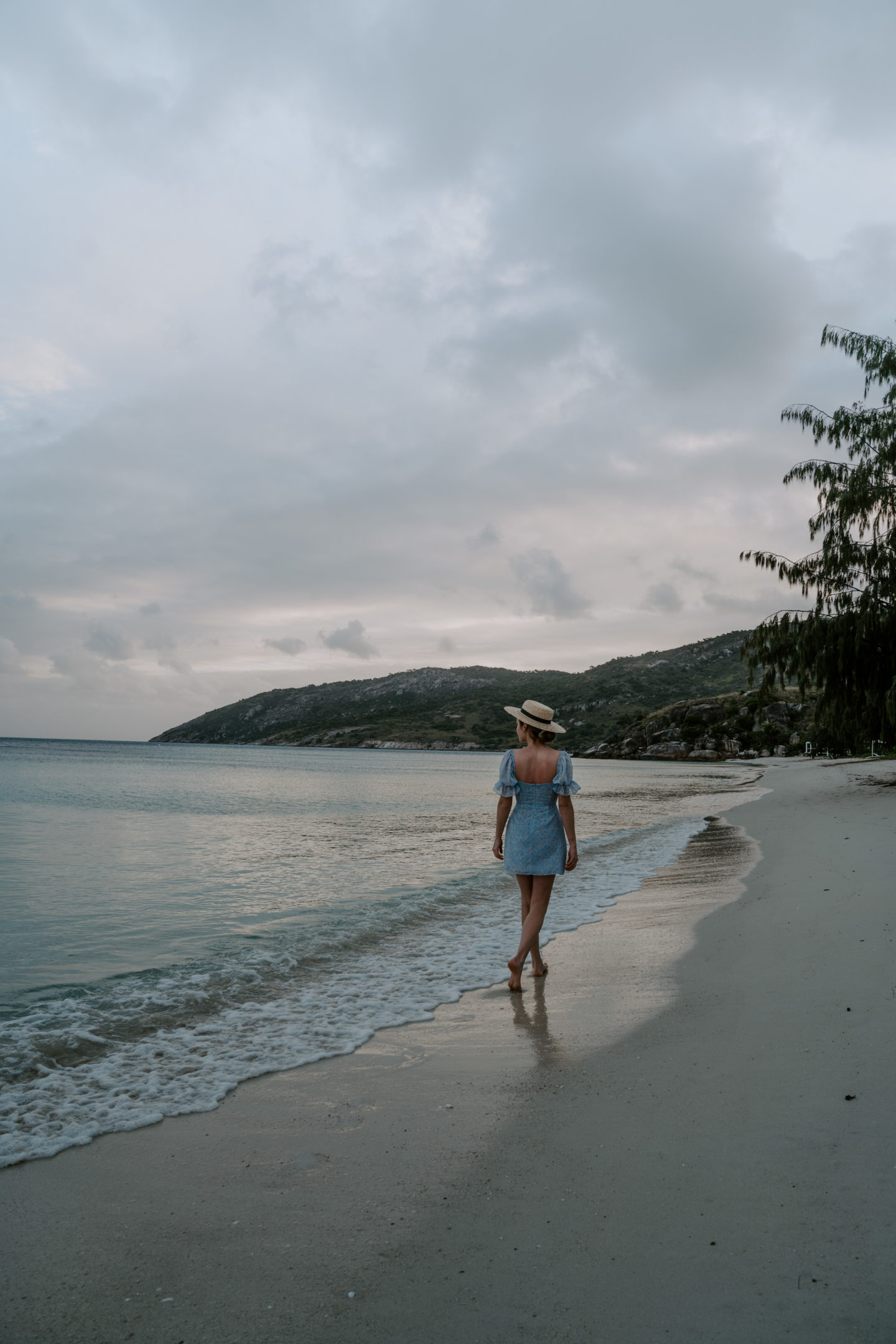 I'm wearing: Sabo Skirt Dress (similar here),
Lack of Color Hat, And Other Stories Sunglasses
Book your stay
Lizard Island Resort is a fully inclusive lodge. Room rates start at $2255 per room per night (twin sharing). This includes all of your meals and most alcoholic beverages, including an impressive Australian wine list. Flights are an additional $770 (return) per person from Cairns.
Book direct with Lizard Island Resort