Picnics and Paris go hand in hand. Kind of like ketchup and mayonnaise or chocolate gelato and raspberry sorbet. Okay, fine. Picnics and Paris aren't quite as complimentary as ketchup and mayonnaise (what could be, really?) But they are certainly a great way to spend some time in the city. Every year I visit Paris in the Spring and picnics are almost always on my agenda. So I thought I would share my tips for how to have a picnic in Paris for those of you interested in hosting your own! You can also follow along on Instagram to see more of my adventures.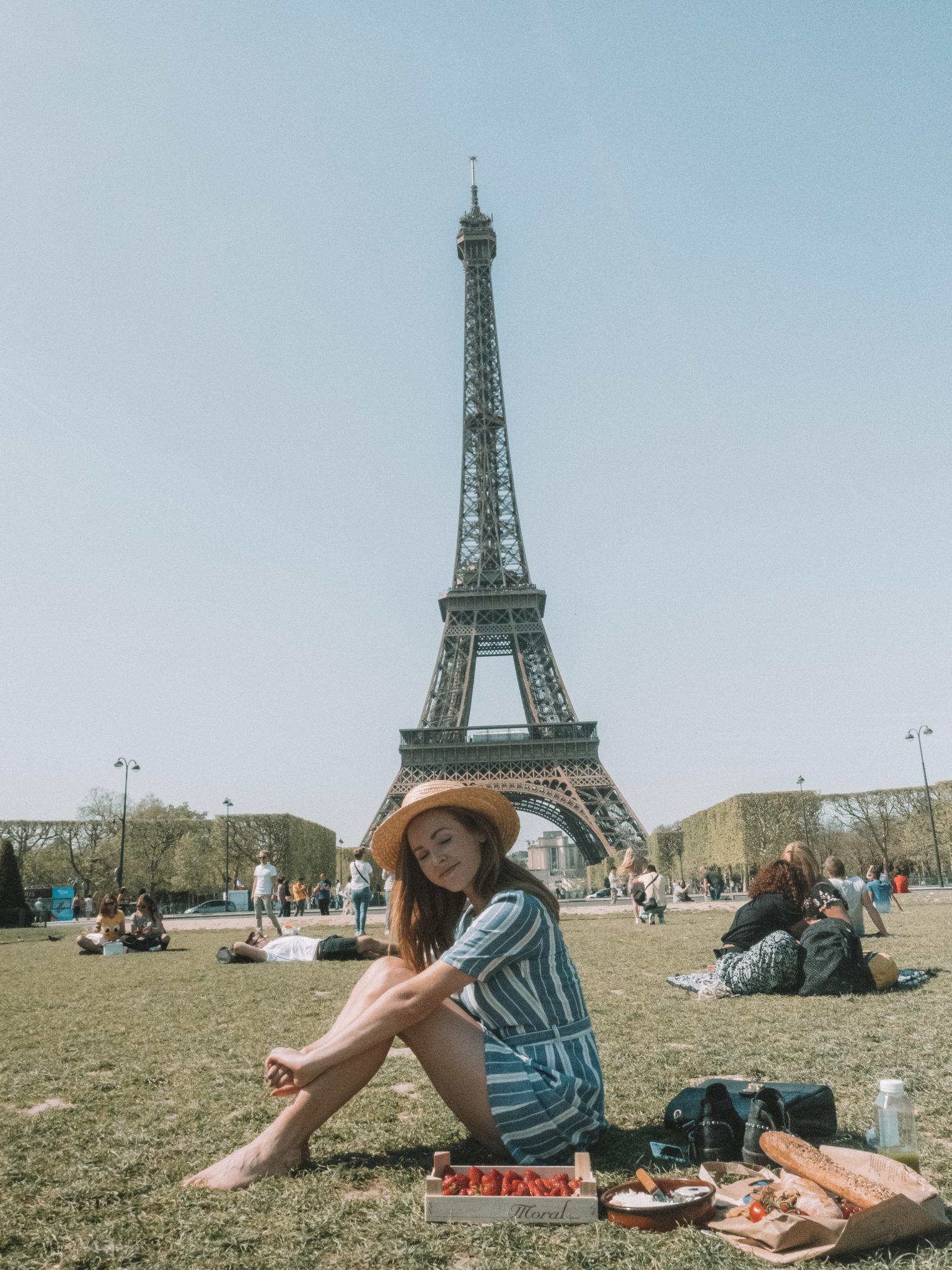 How to have a Picnic in Paris
During my most recent trip to Paris, an old friend came to visit me from Denmark. Her and I met five years ago when I was visiting Copenhagen. Jasmina had offered to show me around her city and we instantly became great friends. A couple of years later I received a wedding invite in Arabic, inviting me to her wedding in Tunisia.
Five years later we met up in Paris and our day scavenger hunting for goodies around Paris to take to our picnic has been one of my favourite days in Paris of all my trips here. Good company, good food, and that view!
If you're pushed for time, there are a couple of companies who actually source the products themselves and deliver a basket to you in a park of your choice. It is much more expensive, but I suppose has the benefit of a picnic rug and a basket (though you don't get to go on an adventure around town and have all the fun!)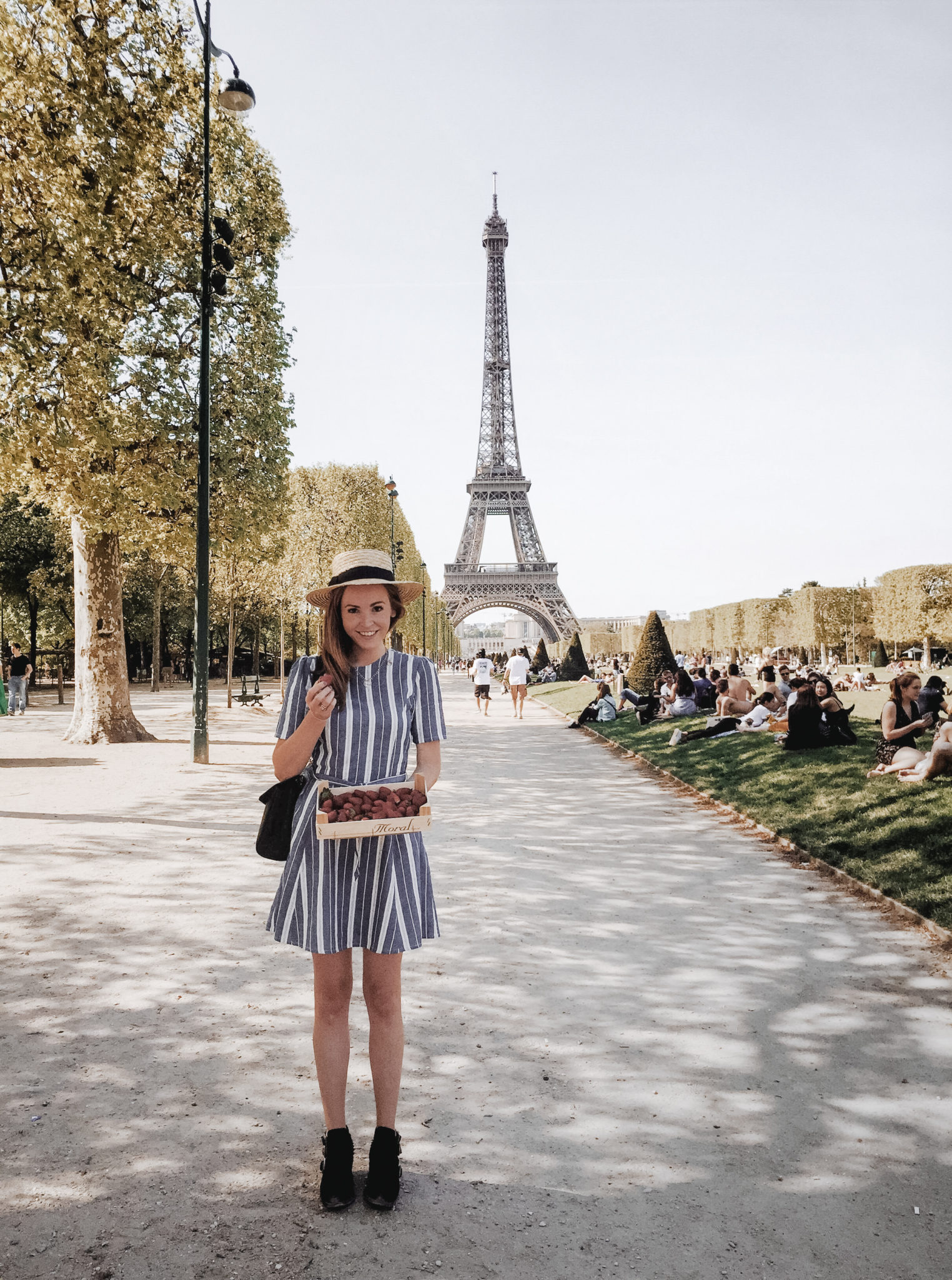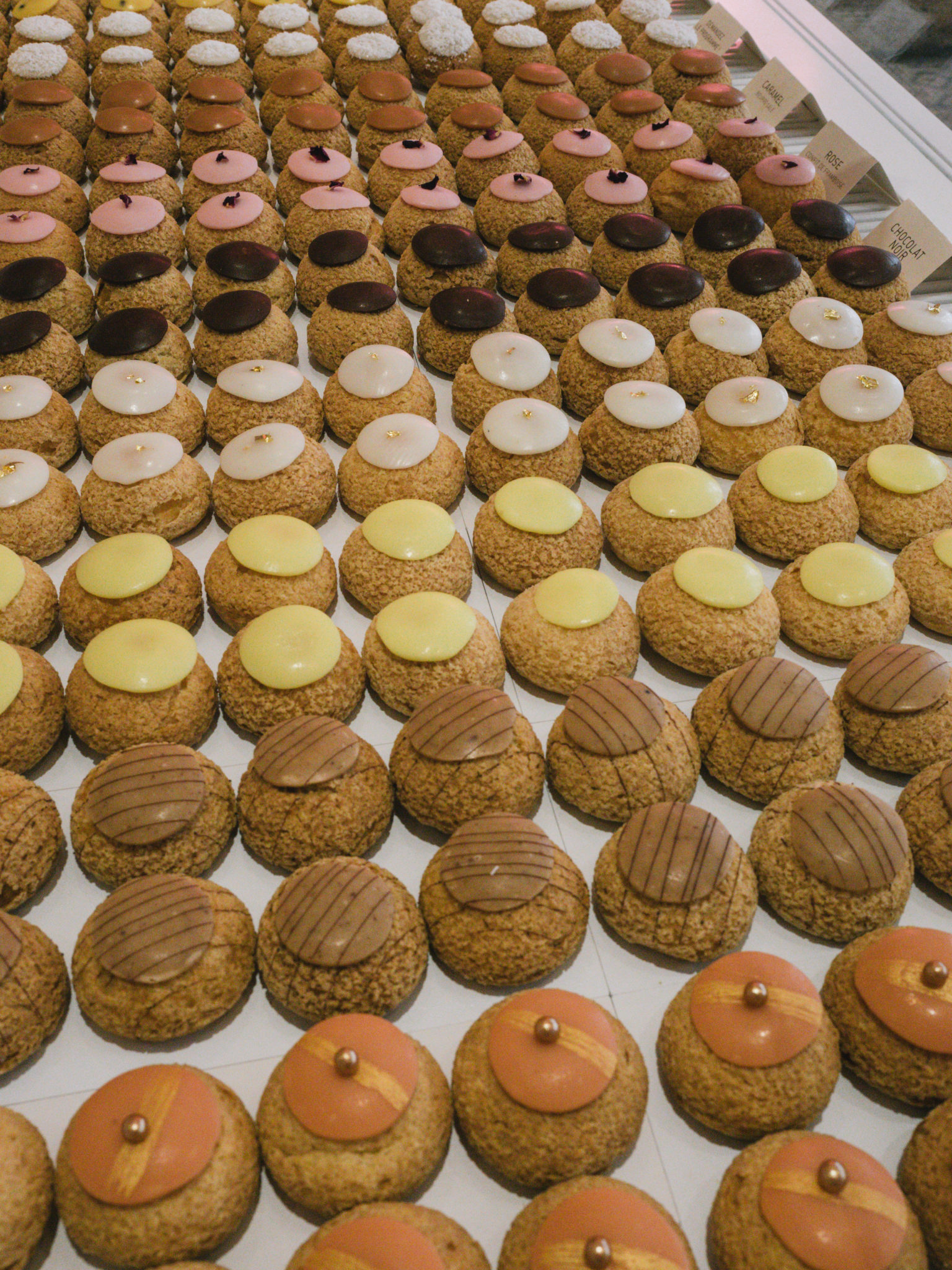 Cream Puffs from Popelini
If you chance your visit on a warm day in Spring or Summer, be sure to avoid chocolate! A great alternative that won't melt is a cream puff – which are currently all the rage in Paris. Popelini has one of the largest selections in terms of flavour and is also considered by many to be the best in Paris.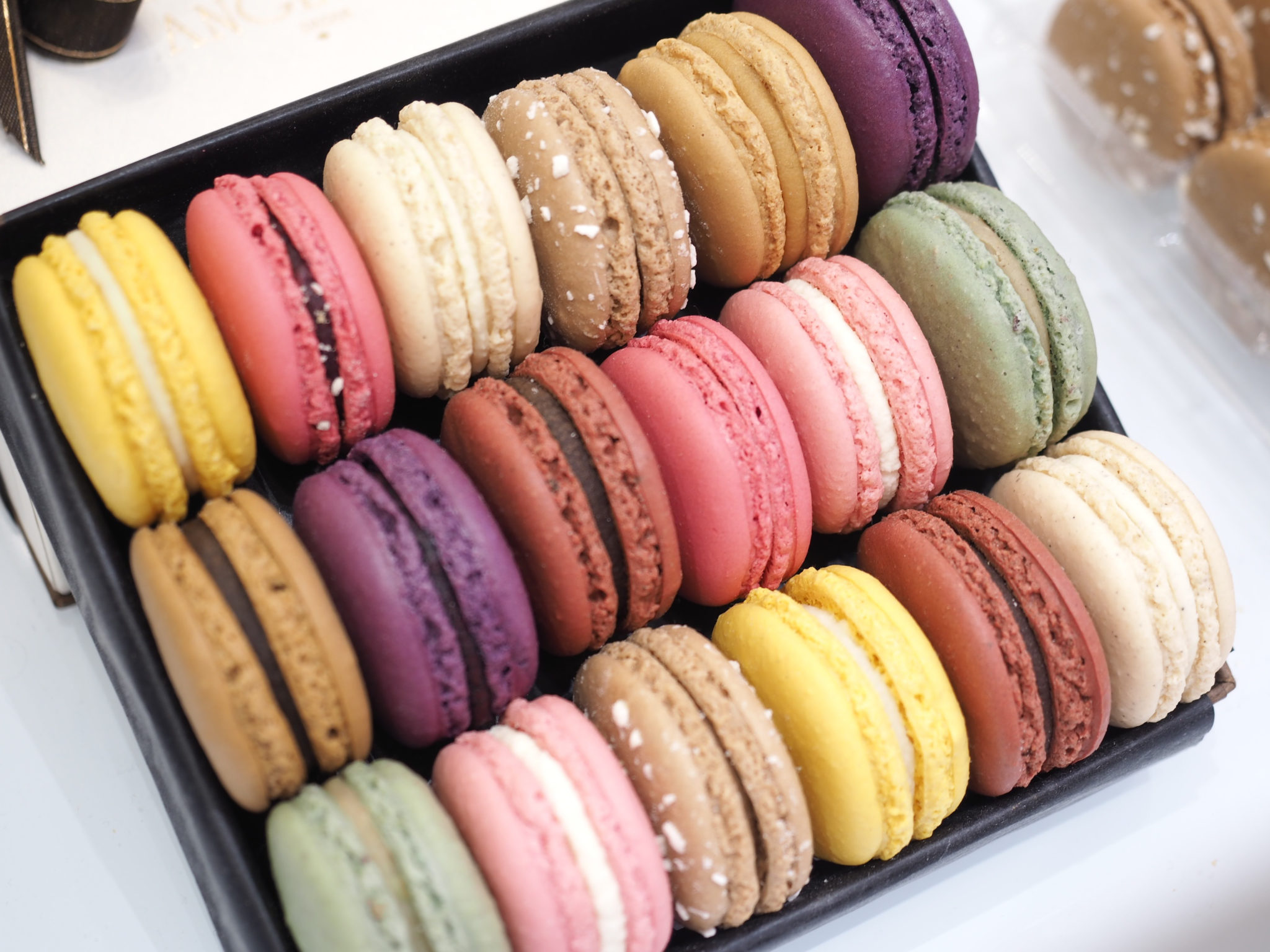 Macarons from the Patisserie
Another great sweet treat that won't melt in the sun is my favourite treat of all time: macarons! Nowadays you can buy macarons all over the city – at every bakery and patisserie you stumble upon. My favourite macarons are those from Carette – they're a little more soft and cloudy than those at Laduree. Pierre Herme is great for inventive flavours, though I'd steer clear of his salted caramel macarons, there are more flavoursome options elsewhere.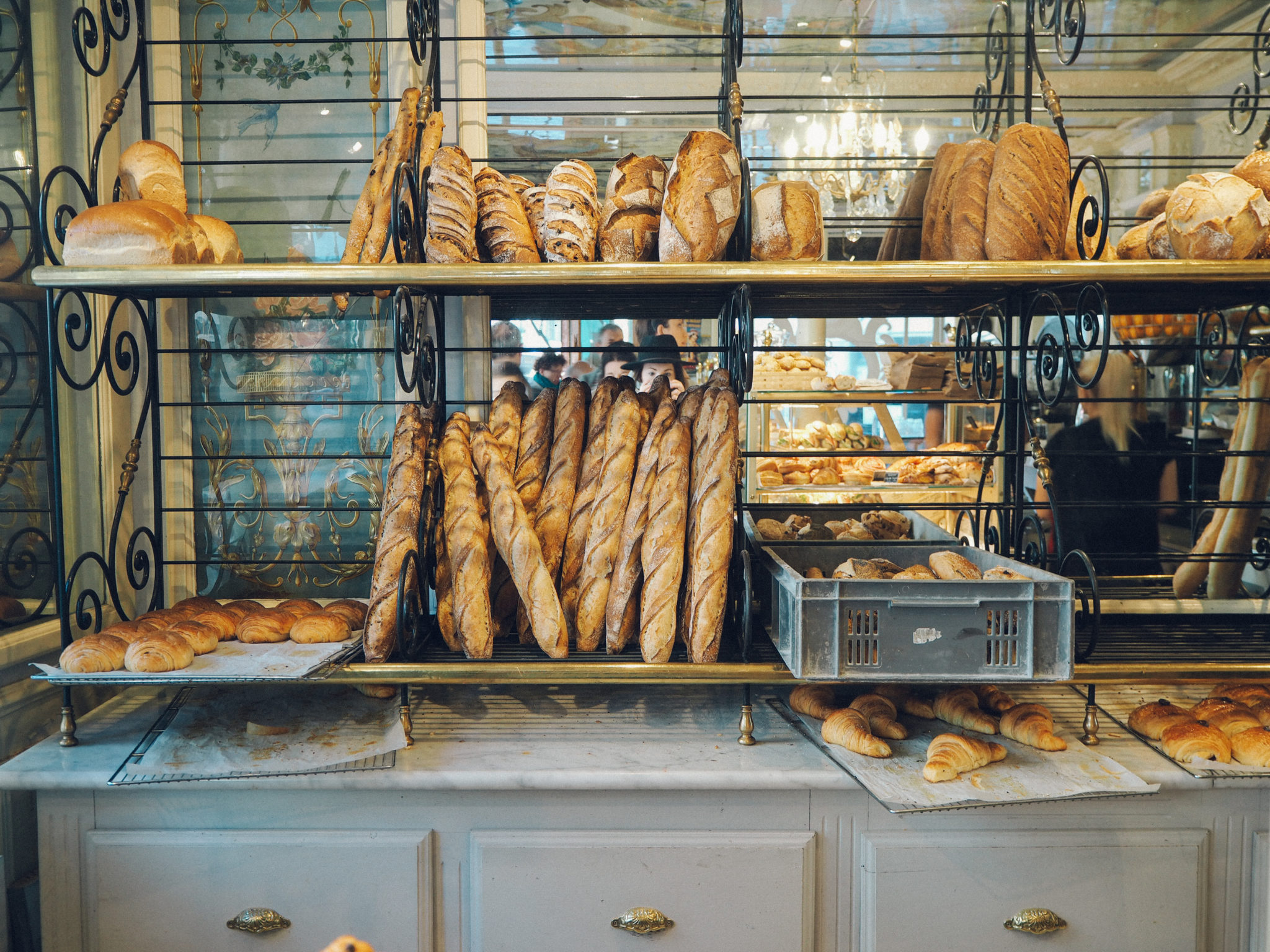 Bread from the Boulangerie
You'll be spoiled for choice when it comes to bread and Paris, so don't fret if this is the last thing you buy. A trust baguette goes down well with a cheese platter (cheese shops can be a little harder to find, but continue reading for assistance). Whilst there you might as well throw in a croissant or two!
All of the Things from Monoprix!
A little shortcut never hurt nobody! On a day sourcing produce we were having difficulty finding a cheese store open on the weekend, so in a last ditch effort to gather our goodies, dropped in to a Monoprix (a.k.a. supermarket) to top up our stash.
PLANNING A TRIP TO PARIS? CHECK OUT OUR GUIDE: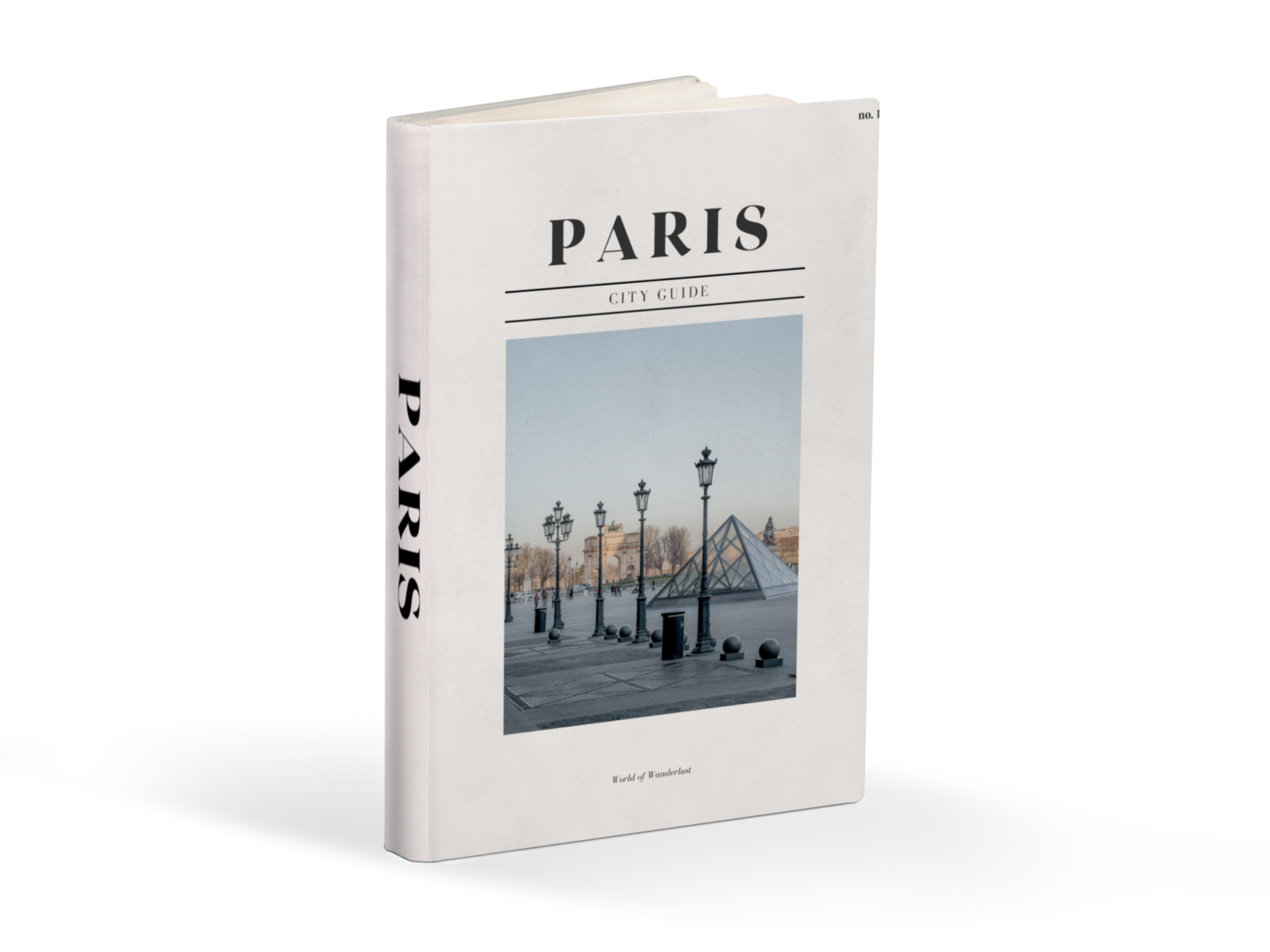 The WOW Guide to Paris