Stepping through the gate into the walled Fez el Bali (old city) medina is like walking into an ancient world, almost untouched by time. Eight miles of sandstone walls enclose a disorientating maze of 9400 practically unmappable streets. Fes is the oldest of Morocco's imperial cities and comprised of Fez el Bali (Old Fez), 13th-century Fez el Jdid (New Fez), and the 20th-century Ville Nouvelle, built by the French. Here is a quick guide to Fes, Morocco, to help you know how to best visit, what to see, do and eat.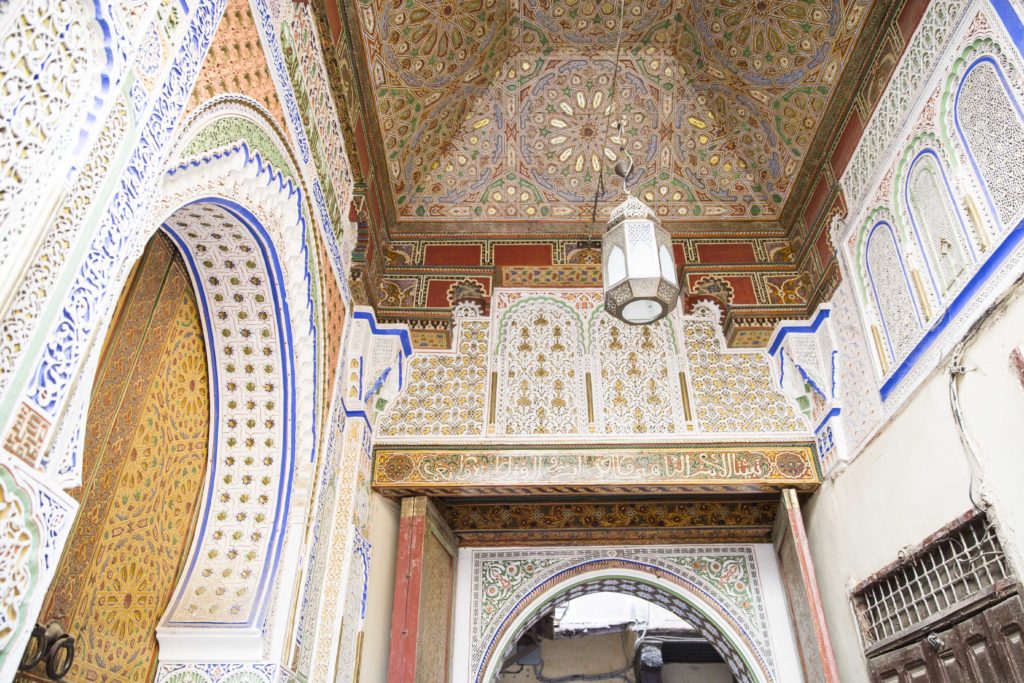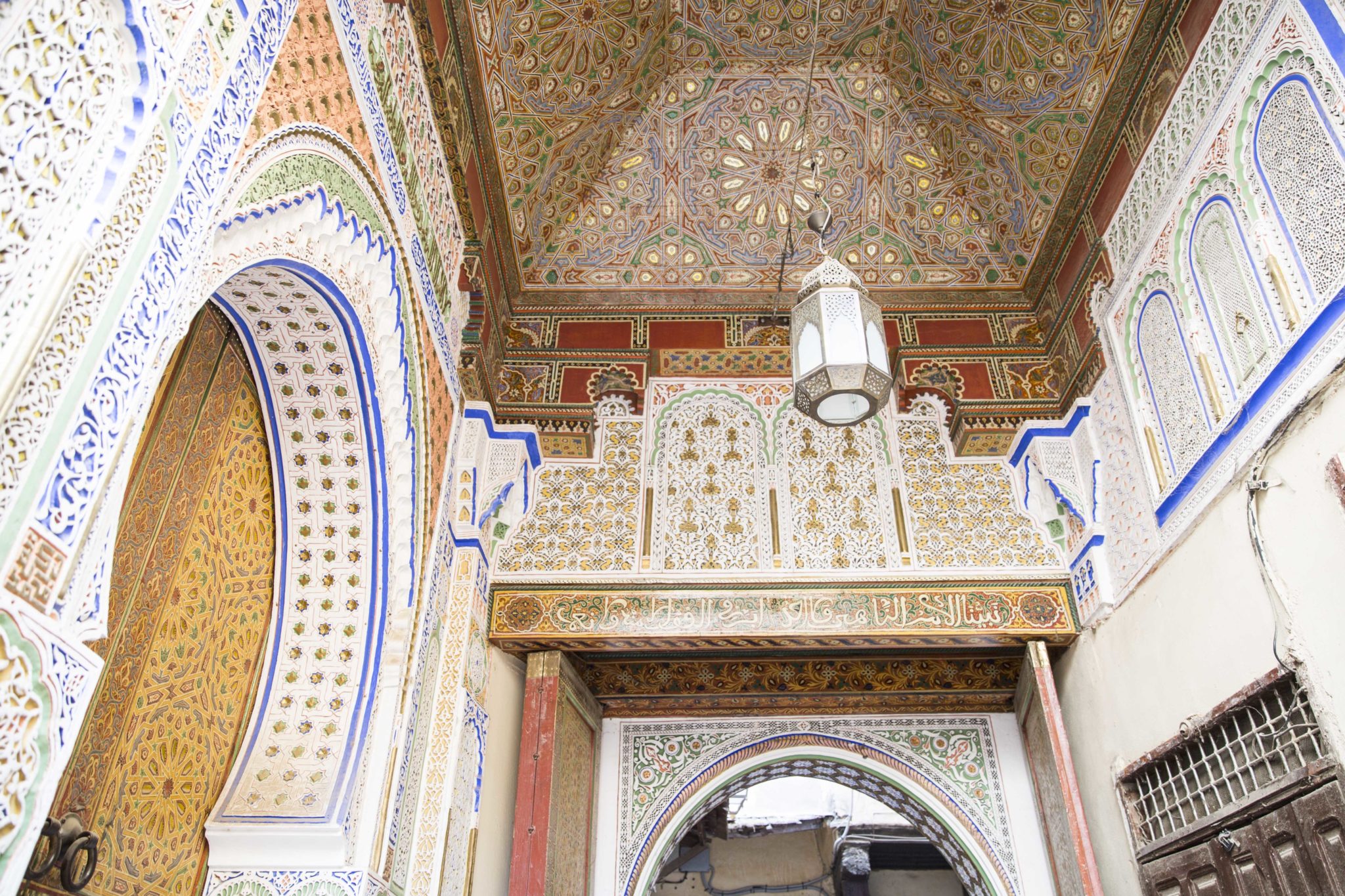 Population: 1.1 million
Known for: ancient souks – and home to the world's oldest university.
Climate: Mediterranean climate – cold, rainy winters and stifling, dry summers
A Quick Guide to Fes, Morocco
Prior to arrival
Before you arrive in Morocco, it's important to consider that while Morocco is a short flight from most European cities, it is quite a different world culturally. It is important to dress conservatively and respectfully – especially for women. Saying this, Moroccan culture is extremely friendly and hospitable – and, by and large, safe. No mandatory vaccines are required for Morocco, however it is recommended that travellers are up to date with Hepatitis A, Hepatitis B, rabies and typhoid vaccinations.
Almost all English-speaking countries (with the exception of South Africa) require no visa to enter Morocco. Visitors can stay for up to 90 days.
One final tip – if you are invited for mint tea – a cultural ritual and distinctive icon of Moroccan hospitality, accept the offer! It's impolite to say no.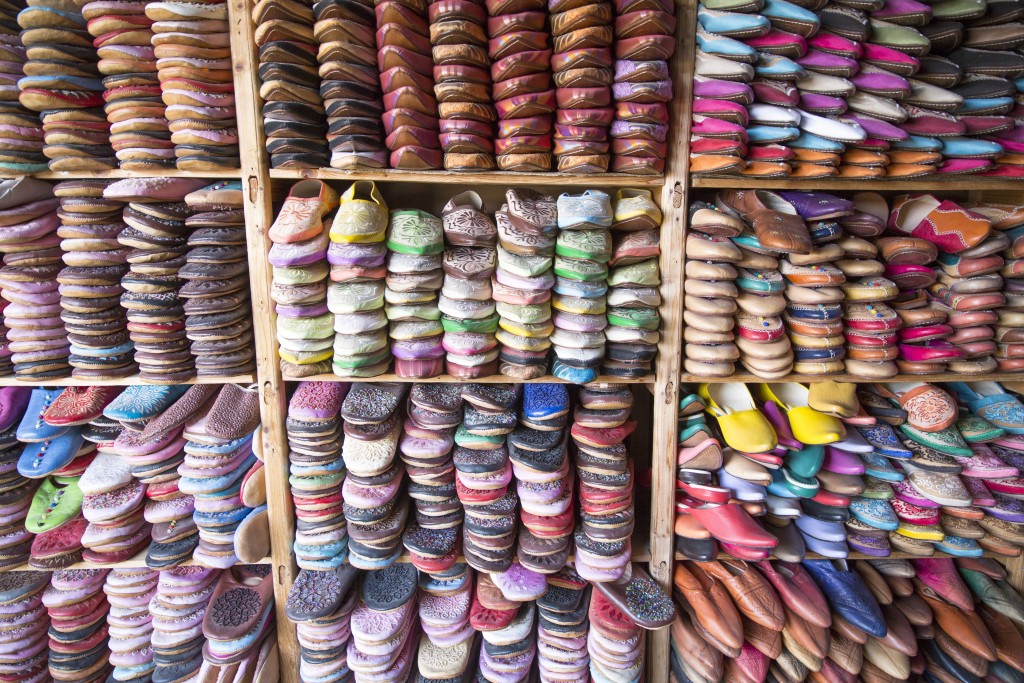 On Arrival
Fes can be reached by several European cities.
By Air: The main airport, Fes–Saïss, is 15km south of the city. There is an airport bus (no. 16) and rental cars available for hire at the arrivals terminal – however travelling by taxi is the easiest option, unless you are familiar with the city.
By Train: Fes is directly accessible by train from all significant Moroccan cities. See www.oncf.ma for network timetables. The train between Casablanca and Fes is a 4 hour trip, and between Marrakech and Fes is a 7.5 hour trip.
Getting Around Fes, Morocco
Fes is the world's largest car-free urban zone, meaning that inside the medina/old town, the best (and only) way to get around is on foot. Streets are narrow, disorientating and laden with cul-de-sacs… so be patient with navigation – or put away your map altogether, and see where you end up! Sometimes, getting lost is part of the charm! Saying that, you may wish to consider hiring a licensed guide to lead you to the significant attractions and not-to-be-missed monuments.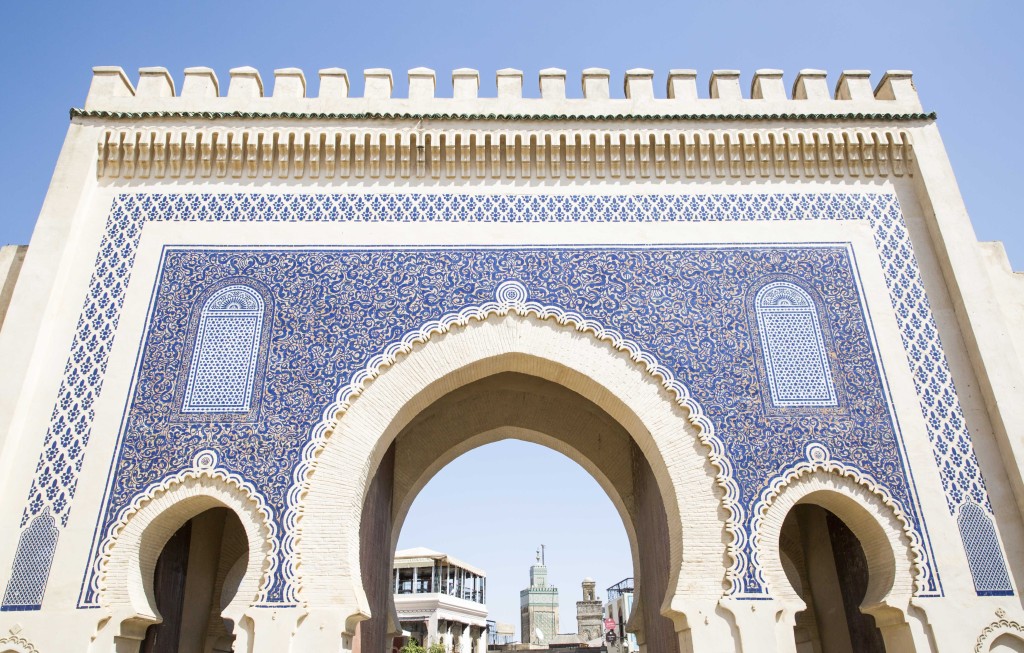 Getting by:
A number of languages are spoken in Morocco. Arabic and Berber are the officially spoken languages, however you will very often hear French. English is not widely spoken by the general public, but is definitely emerging – especially in larger cities. Moroccans will appreciate tourists who will attempt to speak in their language, so learning a few phrases will be useful on your travels. Here are some useful words to get you by:
Hello: As-salam alaykom
Excuse Me, Sorry: Ismahli
Thank You: Shukran
Bye: Ma`a as-salāma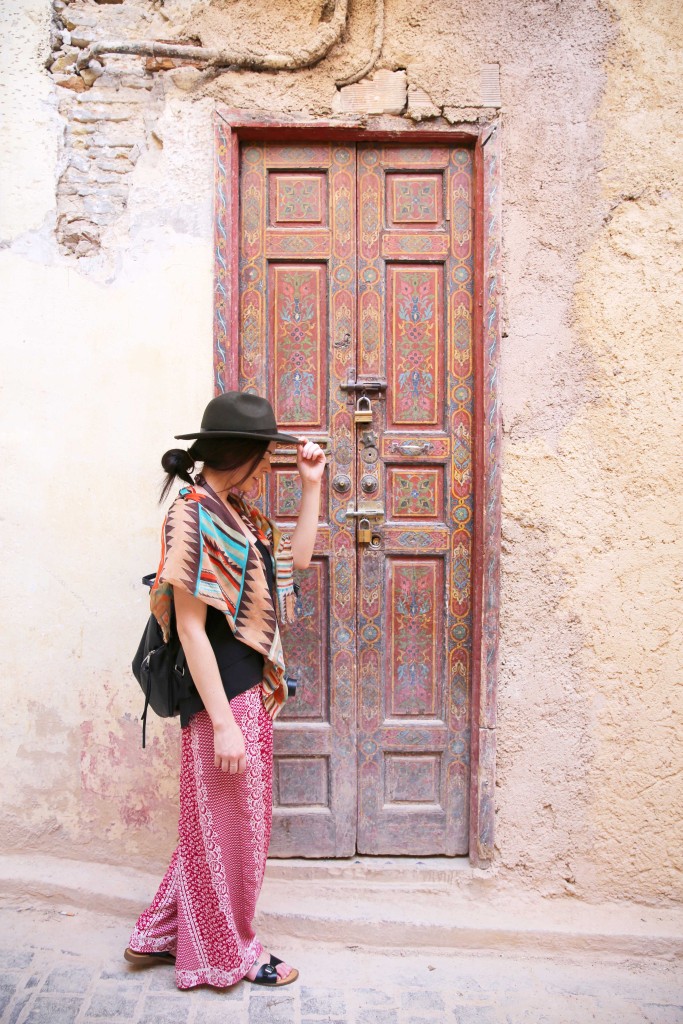 Your Guide to Fes: What to See
First and foremost, wandering the souks in Fes El Bali – the old medina – is a must. Here you'll find winding streets, beautiful doors and hidden worlds behind them. Be sure to see the University of al-Qarawiyyin – the world's oldest university and Medersa Bou Inania – an Islamic school founded in the 14th century and one of the few religious buildings in the city that non-Muslim's may enter. Follow your nose to the Tanners' Quarter, where you can see the leather dyeing pits – this is where animal skins are preserved and turned into leather. You'll likely be handed a bouquet of mint to hold close to your nose while visiting! Be sure to also visit a rug shop, where you will likely be invited in for tea and presented with the finest rugs of the house for sale.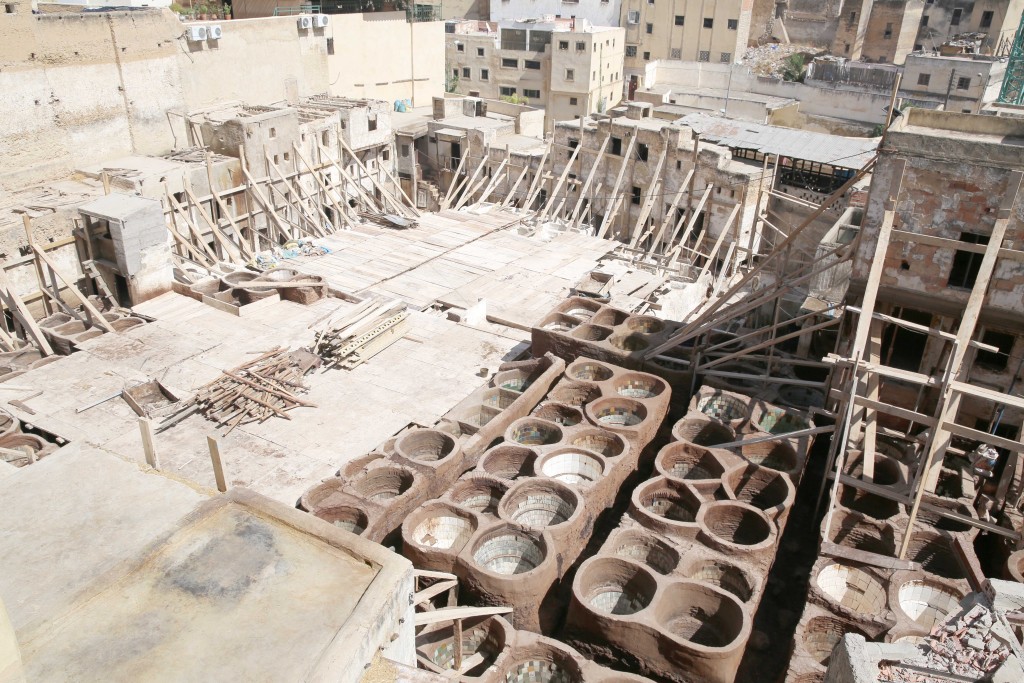 Outside of the medina, check out the Royal Palace, Fes el Jedid. While closed to the public, it is impressive to see the seven gates from the outside alone. One tip here – do not take photographs of the guards!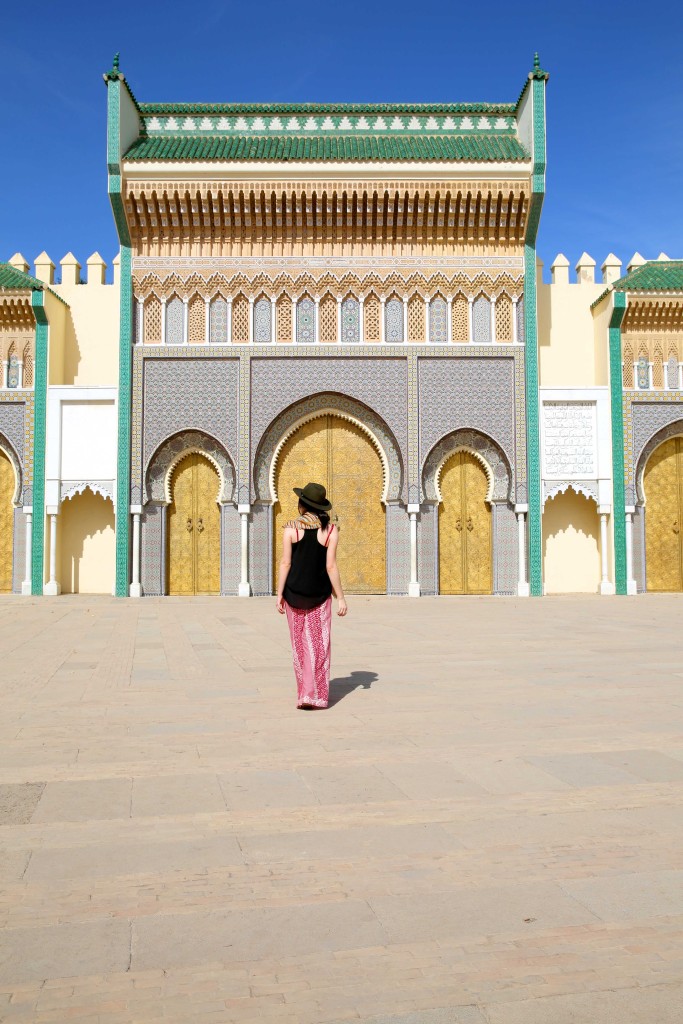 Also, be sure to drive up to Borj Nord for a beautiful panoramic vista of the city.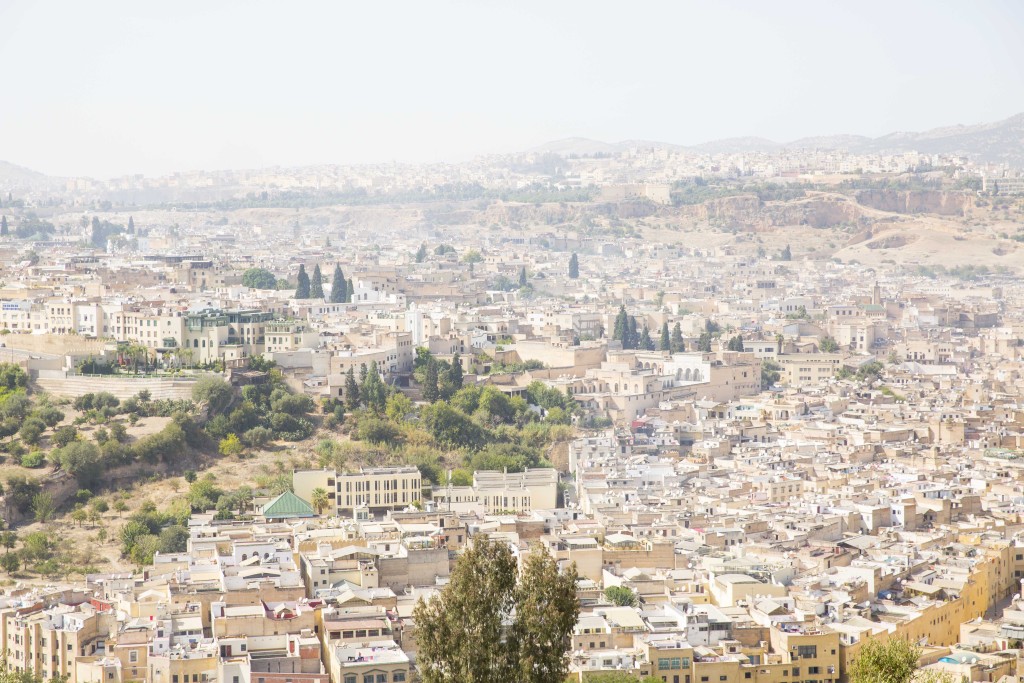 What to Eat & Drink
Moroccan cuisine has come from a mix of Mediterranean, Arabic and Berber cuisine. Spices feature prominently – as does mint, olives, almonds, dates, olive and Argan oils, and couscous (tiny granules of durum wheat). Don't leave Morocco without trying a quintessential Tagine – the staple Moroccan dish, a slow cooked stew made with vegetables and meats. Mint tea is an unparalleled tradition and cultural icon so be sure to try plenty throughout your visit!
Get Out
Where to, beyond Fes? Drive one hour west and you'll reach Volubilis – a partly excavated, beautifully preserved Roman city and the best-preserved archaeological site in Morocco. A little further afield, the exquisite Chefchaouen is a three and a half hour drive from Fes.
Follow us on Instagram for daily travel inspiration!