As the biggest city in Scotland with a population of around 600,000, Glasgow has a lot to offer visitors. It is cosmopolitan and vibrant, with a great local crowd who love welcoming visitors to their city. The city motto: "People Make Glasgow" is about as eloquently as you could sum up this city. It is welcoming and fun because there's always something happening in the city of Glasgow! Here's your quick guide to Glasgow to help you plan your visit.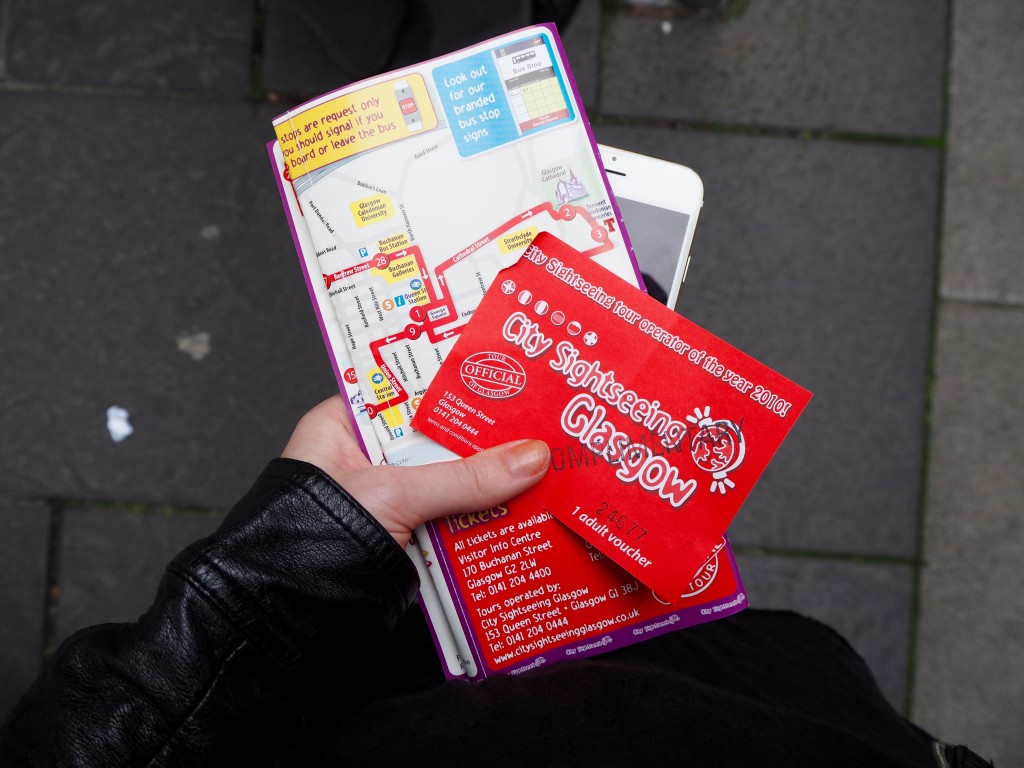 A Quick Guide to Glasgow
There are two international airports serving Glasgow: the main airport and Ryan Air's Glasgow Prestwick.
Upon landing at the main airport, the easiest way to the city centre is by shuttle bus – bookable on arrival. A taxi fare in Glasgow is also moderate, so worth your while if you have 3-4 passengers heading into the city.
Upon landing at Glasgow Prestwick (for budget airline Ryan Air), the easiest and cheapest way to the city is by train (2 per hour) or bus (useful when the train is not running). There are signs pointing the way or an information help desk if you find yourself stuck!
If arriving by train (i.e. from Edinburgh – just one hour away), you will arrive at Queen Station, or if arriving by train from England, you will arrive at Central Station. If you're only stopping in Glasgow for a day, each of these stations have luggage lockers so you can explore the city for a day and travel onwards late in the evening. The stations are a mere 10 minutes walk apart if you are making a switch and both very central, making it easy to walk to central accommodations.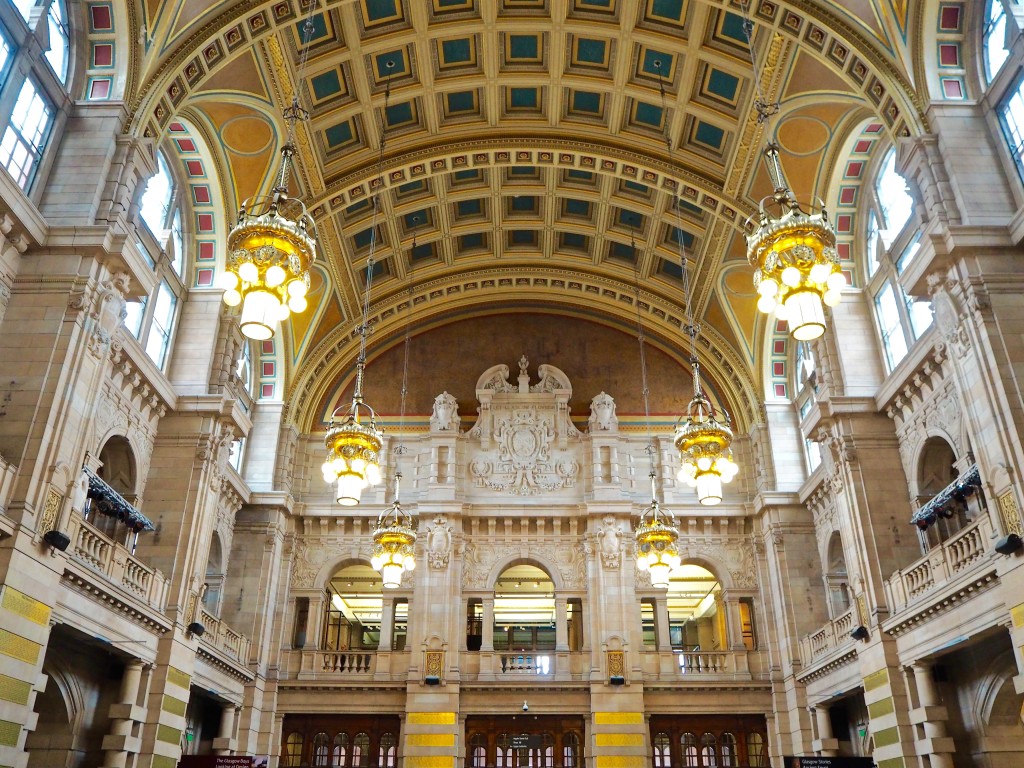 Getting Around Glasgow
Glasgow is a fairly compact city, making walking one of the best options for everything in the city centre. If you plan to visit some of the museums in the suburbs (i.e. the Kelvingrove Museum – the most popular in Glasgow), then your two main options are to catch the Subway (it goes in a circular motion around Glasgow) or to take the city bus tour (1 hr 45 mins in a total round-trip). These are hop on, hop off buses so the next one is usually 15 minutes away.
Stay
For my 4 days in the city, I checked in to Citizen M. This is a great choice for travellers who want to stay in style but don't want to drain their bank accounts! It could be described as a hotel with the vibe of a hostel – lots of young people, lots of great communal areas, and basic rooms with a high focus on what you really want when you check-in to a hotel – i.e. a King Bed, Plasma with free movies and loads of channels, an ipad, free wi-fi, and a great buffet breakfast. Although it sounds lush, rooms are tiny and economical, but that means a great price and still great level of comfort! No, they did not pay me or pay for my accommodation for me to say this… I just loved it that much!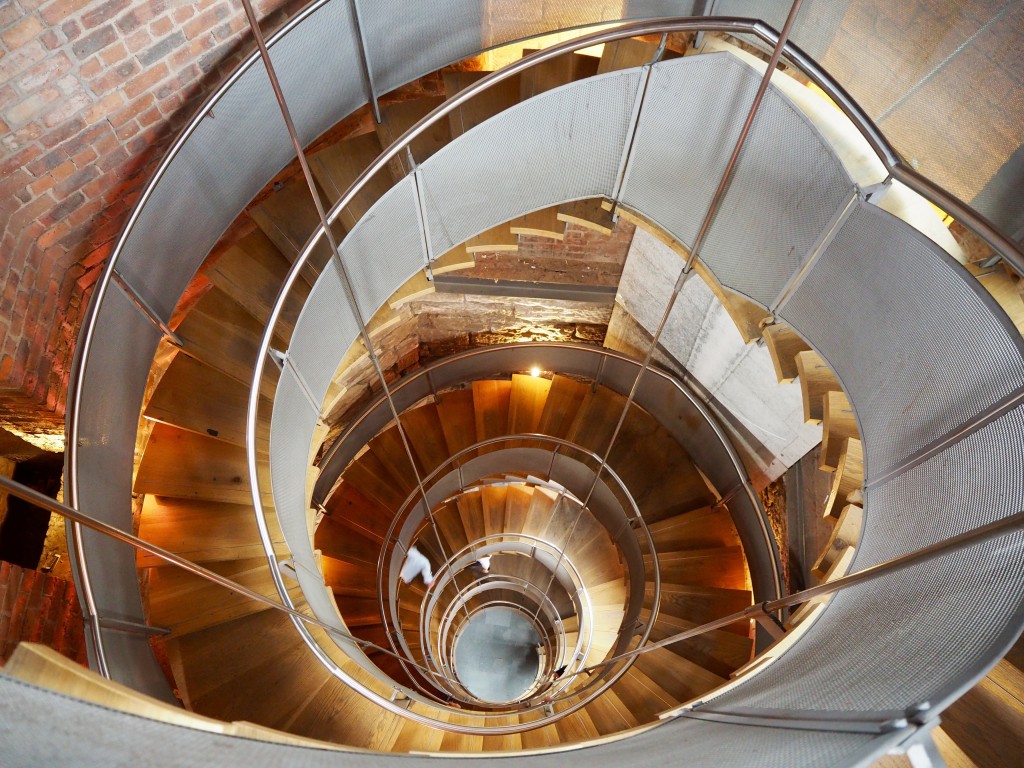 See & Do
Glasgow has a lot to offer visitors, so you will need at least two days to see all the main attractions comfortably.
In the city centre:
The Light House
(pictured above) The Light House is a testament to Glasgow's high concentration on innovative architecture, as this is Scotland's Centre for Design and Architecture. If architecture doesn't quite tickle your fancy, head to the 3rd floor and climb the winding staircase to the top floor where you will enjoy a pleasant view across the city skyline! Best of all, its free!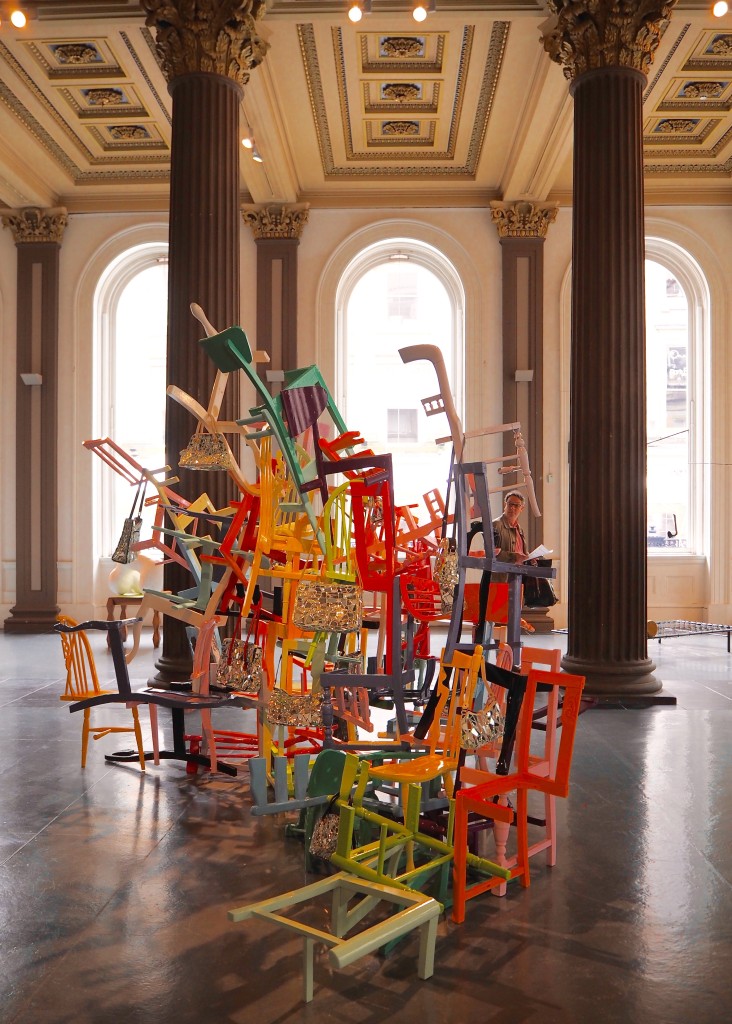 Gallery of Modern Art (GoMA)
Another great free attraction in Glasgow (all the cities' public museums are free and open until 5pm) is the Gallery of Modern Art. The Exhibitions here are always really interesting and innovative and a great way to escape the rain if you find yourself in a sudden downpour!
Glasgow Cathedral
The Glasgow Cathedral is a stunning Cathedral in the city centre, just a short 20 minute stroll from the CBD itself.
In the West End:
Kelvingrove Art Gallery & Museum
Kelvingrove Art Gallery and Museum is located outside of the city centre in the West End, just a short 8-minute subway ride from Buchanan Subway Station. The cheapest option is to grab a day pass and use the subway freely for the day you plan to visit Kelvingrove, the University of Glasgow, and should you wish to peruse the West End boutiques and vintage stores.
University of Glasgow
The University of Glasgow is located just next door to the Kelvingrove and is a great way to spend some time wandering the old buildings and architecture.
Riverside Museum
The Riverside Museum is unique in that it focuses on transport over the ages and is an interesting place to take children if you're travelling with the family. Also free!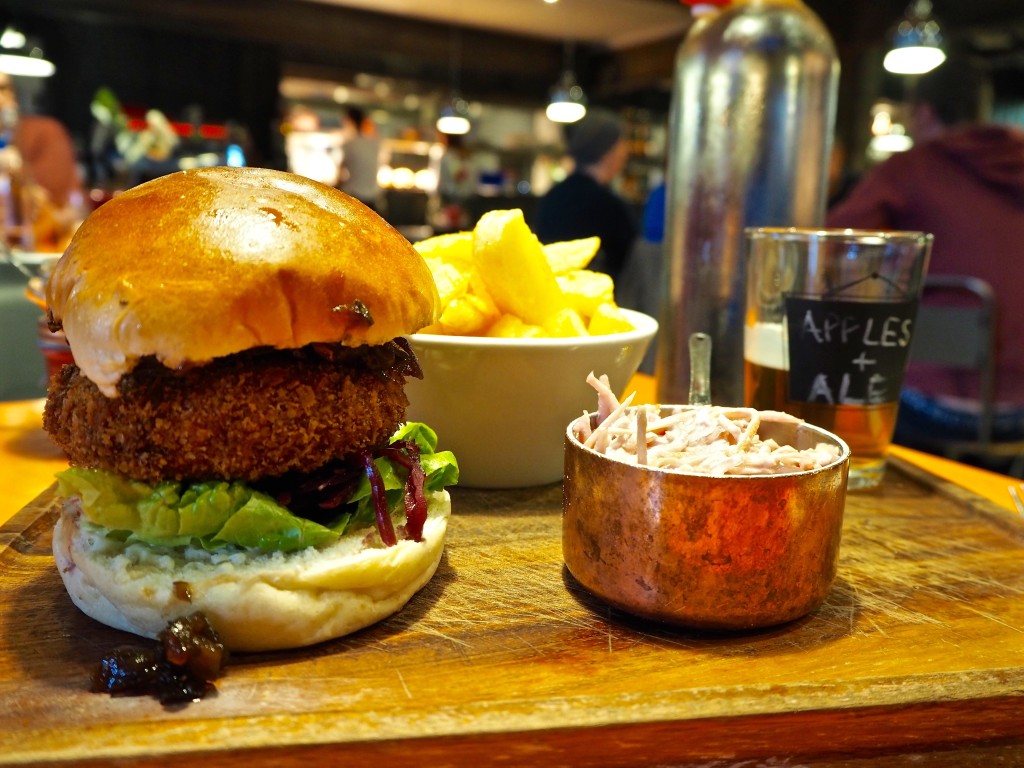 Eat & Drink
This is what Glasgow is renowned for: its friendly and fun culture that centres around good food and drinks with great company! There's something to suit everyone's taste, here are a few city highlights:
The Gannet
This was by far my favourite dining experience in Glasgow. It was a fantastic dining experience with great food, but best described as fine dining "without the faff". It was casual, low-key, and great service + food. Expect to pay around 60-80 pounds for 2 people, three courses, not including drinks.
Drygate Brewery
Glasgow is renowned for producing some great brews, so why not head down to Drygate Brewery for a tour + tasting! There's also a great restaurant here to complete the experience with a hearty lunch meal.
Bars + Pubs
Glasgow is bursting with many, many, many options when it comes to drinks + nights out! Some great choices include Blackfriars Bar & Kitchen; Munro's and Brel Bar for beer lovers. Check with a local for the most up-to-date recommendations on where to go on what evening!
Vegetarian in Glasgow?
Not a problem! Some locals' favourites include: 78; Mono; and Stereo.
Shopping Guide to Glasgow
Being a huge city, Glasgow has a great range of shopping on offer! Here's where to go for what:
Buchanan Street is Glasgow's largest and busiest shopping street and certainly has a lot to offer in terms of international brands if you know what you're after!
The West End is great for more quirkier options, particularly if you enjoy vintage shopping!
There are also many shopping centres around town, but who wants to head indoors when exploring a new city! Venture around the city and the West End and you'll have a great time enjoying Glasgow whilst also getting your shopping fix!
Guide to Glasgow: Day Trips
If you're in the city for a few days and have already "seen it all", you might want to take a day trip to somewhere nearby. The best on offer are:
Loch Lomond, Stirling Castle & a Whisky Distillery Day Tour
Loch Ness & Highlands in a Day Tour
Day Visit to Edinburgh
World of Wanderlust visited Glasgow as a guest of Visit Glasgow – all opinions are my own and I absolutely loved this city!