Although in photos Kraków looks like a small old town, it is in fact a very large city with several districts. Most photos you will see as a visitor are of the Old Town Centre, which is a great place to base yourself if visiting Kraków to see the main sights and attractions. It is also from here where day trips will leave from to nearby Auschwitz and Birkenau concentration camps, a must do for visitors to Kraków.
Population: 759,131 +
Known for: One of Poland's prettiest cities with an incredible charm
Climate: Oceanic Climate – winters can be very cold!
A Quick Guide to Kraków
Prior to Arrival
Before you arrive, it is important to know that Kraków is a large city with a population nearing 1 million. It is one of the oldest cities in Poland and the capital of Lesser Poland in the south of the nation. Summers are hot, winters are cold and sees the city covered in a blanket of snow, so be sure to come prepared.
On Arrival
The main modes of transport for arriving into the city are by aeroplane or train. Others include bus or car.
For arrivals at the airport, it is good to know that the airport is a mere 12km from the city centre if planning to travel by taxi. Be sure to agree on a price before entering the vehicle, or at the very least ask for a fare estimate. If looking for a cheaper (and sometimes more reliable) option, take Bus #292 or #208 to the last stop, which will take you to the main train/bus station. From there it is a reasonably short walk to the city centre.
If arriving by train, the station is not too far from the old city centre.
Getting Around
The best way to get around is on foot. Of course this can become a little harder during the cold months with a thick layer of snow on the ground, so be sure to pack the appropriate footwear!
Getting By
While Polish is the official language, many workers in the tourism industry will speak basic English, however it is not uncommon for people to not speak English, so here are a few words to get you by:
Hello: Cześć
Excuse Me, Sorry: przepraszam (sher-prash-am)
Thank You: dziękuję (djen-kyoo-yeh)
Bye: Pa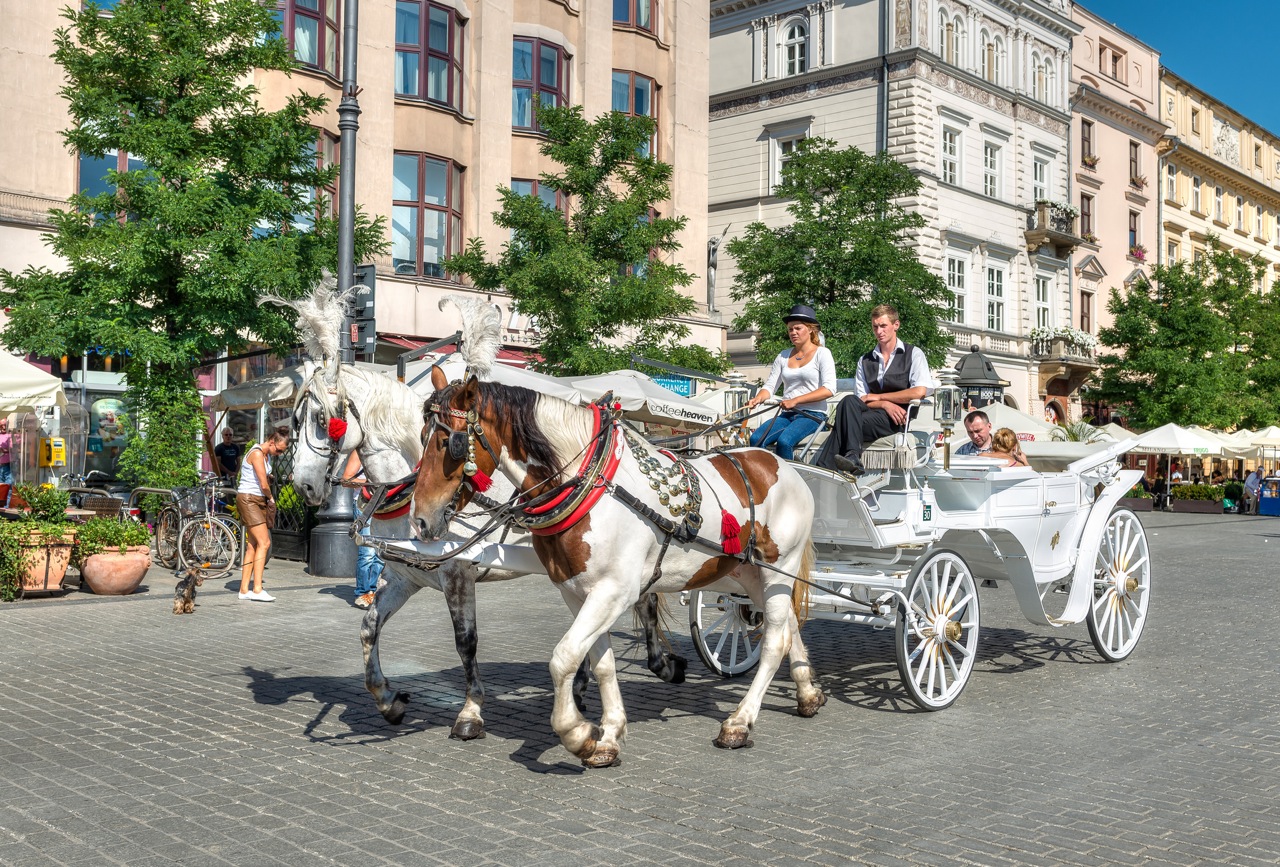 Flickr / Nick Moulds Creative Commons
What to See
Main Square – The main square is the hub of the city, where you will find a great atmosphere. Be sure to visit the town cloth hall for meaningful souvenirs to take home.
Wawel Castle & Cathedral – Whilst in the city be sure to make a visit to Wawel Castle and nearby Cathedral as it is a great insight into the history of Poland.
St. Mary's Basilica – This impressive basilica is incredibly stunning from the inside, so be sure to take a look.
Auschwitz & Birkenau Concentration Camps – If you are interested in gaining a better understanding and appreciation for the terrible history of Nazi occupation in Poland, you simply must visit the Auschwitz concentration camp and nearby Birkenau camp. Each of the camps offer a very insightful look through a retrospective lens, though can be quite confronting. Day tours to both depart daily through multiple companies.
Wieliczka Salt Mine – Another popular day trip is to visit the nearby Wieliczka salt mine.
What to Eat & Drink
While in Poland, be sure to take up the opportunity to try Polish cuisine! While it is typically heavy in comparison to a Western diet, there are some great options available! Definitely give the Polish dumplings a try (Pierogi), as well as the zapiekanka (open loaf bread with all the trimmings – cheese, mushrooms, ketchup, garlic sauce, etc!) For drinks, don't miss your chance to try Polish vodka in the motherland.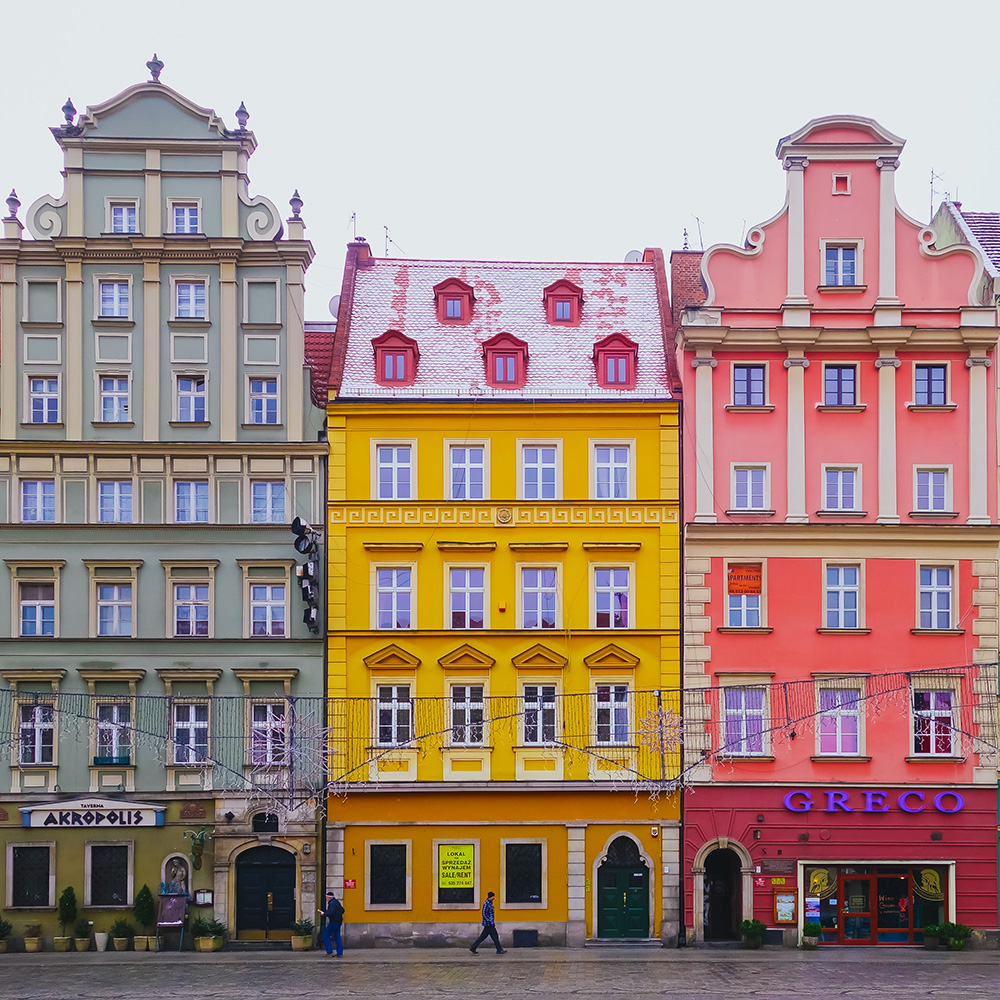 Get Out
While most travellers head straight for Krakow as their only stop in Poland (which is understandable given it is such an opportunity to experience Auschwitz concentration camp and better understand history), there is still much more to see and do in Poland beyond this city alone. A two and a half hour drive will land you in Zakopane (ski town), a three hour drive will land you in Wroclaw, while a four hour drive will land you in the polish capital, Warsaw.