It recently came to my attention that I have never written a guide to Miami, despite having really enjoyed my time there! I visited Miami straight after my travels throughout the South of the USA and right before my trip to St Barthelemy, so this little city by the sea escape didn't quite get the attention it deserved. But alas, here we are, in a quick Guide to Miami featuring my favourite places to stay, eat, and play!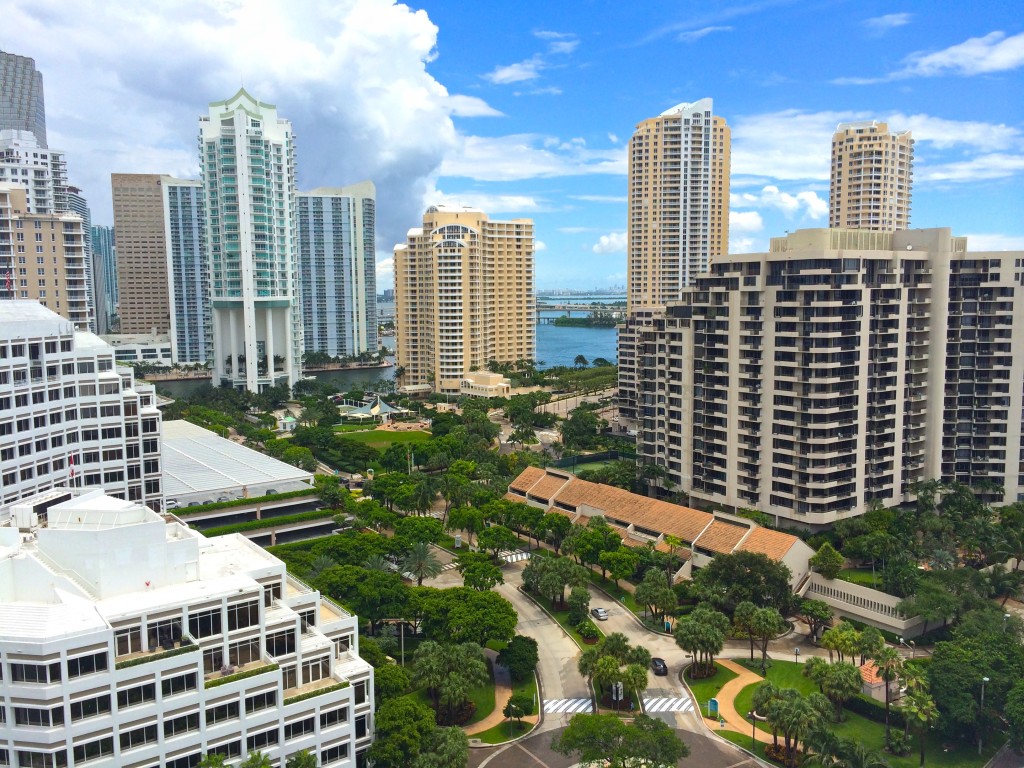 Population: 420,000+
Known for: Beaches & Clubs
Climate: Warm & Dry from November – mid April (high season), topical monsoon climate
A Quick Guide to Miami
Prior to Arrival
Miami has the hottest temperatures in the USA in winter, making this a popular holiday destination for both US citizens and visitors from further afield. Outside of the winter season it is much cheaper to visit with more availability on offer, however be aware that Miami has a tropical monsoonal climate and can get quite humid and sticky quite quickly!
On Arrival
As with most cities in the USA, the airport shuttle service is the most popular way to transfer between the airport and the city (Supershuttle), as it drops guests directly from the airport to their hotels. Otherwise public transport is a viable option (Metrorail and Metrobus), or a taxi or private car booked in advance.
Getting Around
Choosing to stay central in Miami comes with many benefits – the sandy beaches, walking distance to most places and having everything at your fingertips. South Beach is the location of choice, however also popular are Miami Beach (north of South Beach) and Downtown Miami for some of the uber luxe hotels.
If you're planning to see more of Florida and further afield in the USA, a car is really handy however bus connections between cities are exceptionally good also.
What to See
Key Biscane – an island town located south of Miami beach and a great spot to relax away from the busy crowds.
Villa Vizcaya – an Italian-Renaissance style villa with extraordinary gardens to explore. Visitation is open daily expect Tuesdays.
Villa Casa Casuarina – once the former home of Giovanni Versace and now a luxury hotel, if you can get yourself inside the doors past the security man, this is an exceptional villa to see first hand.
Venetian Pool – an historic public swimming pool that feels as good as it looks in that Miami heat!
What to Eat & Drink
With a strong migration population, Miami is an absolute mecca for foodies interested in sampling Latin American cuisine.
La Mar (Peruvian) – The chef (Gaston Acurio) really knows his stuff. Within minutes I am informed that Peru has nearly 4,000 different species of potatoes and encouraged to sample a number of dishes off the menu. Naturally I oblige. The dessert (a lemon meringue pie) was the only citrus dessert I have ever enjoyed – simply divine!
Zuma (Japanese) – located in downtown, this is said to be Miami's best Japanese restaurant.
Joe's Stone Crab (Seafood) – for the seafood lovers, Joe's is located in South Beach and offers typical fresh seafood.
Ceviche 105 (Peruvian) – Another great Peruvian choice located downtown.
Get Out
Orlando – Many travellers make their next stop a trip to Orlando, Floridia – home to Universal Studios, Disneyland, Wet and Wild, Sea World… you catch my drift. It is the land of happiness itself.
Key West – A day trip to Key West is a nice way to escape Miami's fast pace and see what all the fuss about Florida is really about. It is here where you can actually relax and take a moment to take it all in!
Everglades – The everglades are a popular day trip and a great choice if you're travelling with kids who have in one way or another tired of the beach!
Bahamas – You can choose to do a quick day trip by ferry to Bahamas or better yet, make it your next stop on your trip!