When I first visited Abu Dhabi a couple of years ago during Ramadan, I was unable to visit the Grand Mosque as it was open only to worshipers during the month of fasting. But on my second visit to Abu Dhabi, I headed straight for the cities' main attraction and finally got to observe this marvellous structure for myself. So here's a quick guide for first time visitors to the Grand Mosque to ensure you know what to do, what not to do, and most importantly, what to wear!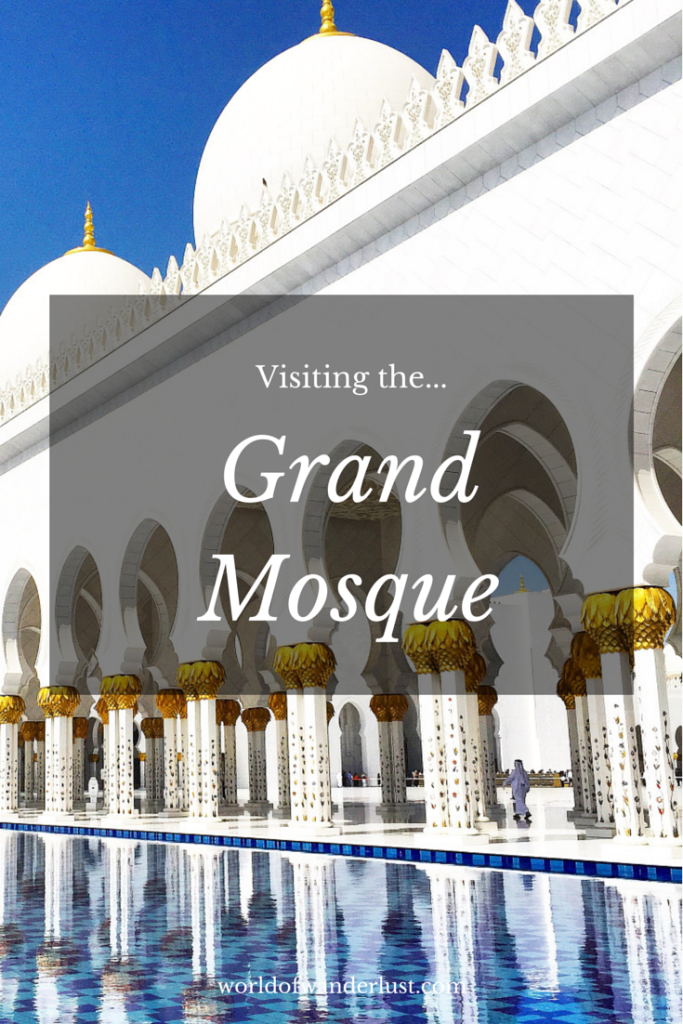 Before You Go
Dress Accordingly – Nothing could be more important than to get this right on the day you intend to visit the mosque, as with any mosque you visit. Dressing accordingly is your way of showing respect – see here for a full guide on how to dress.
Women – Must cover the head, wrists and ankles. If you are not dressed appropriately, you are able to 'hire' an abaya for no charge. This will cover you head to toe and prevents disappointment, but you should still arrive in loose fitting clothing covering the knees (ankles better) and wrists.
Men – No tank tops and no shorts.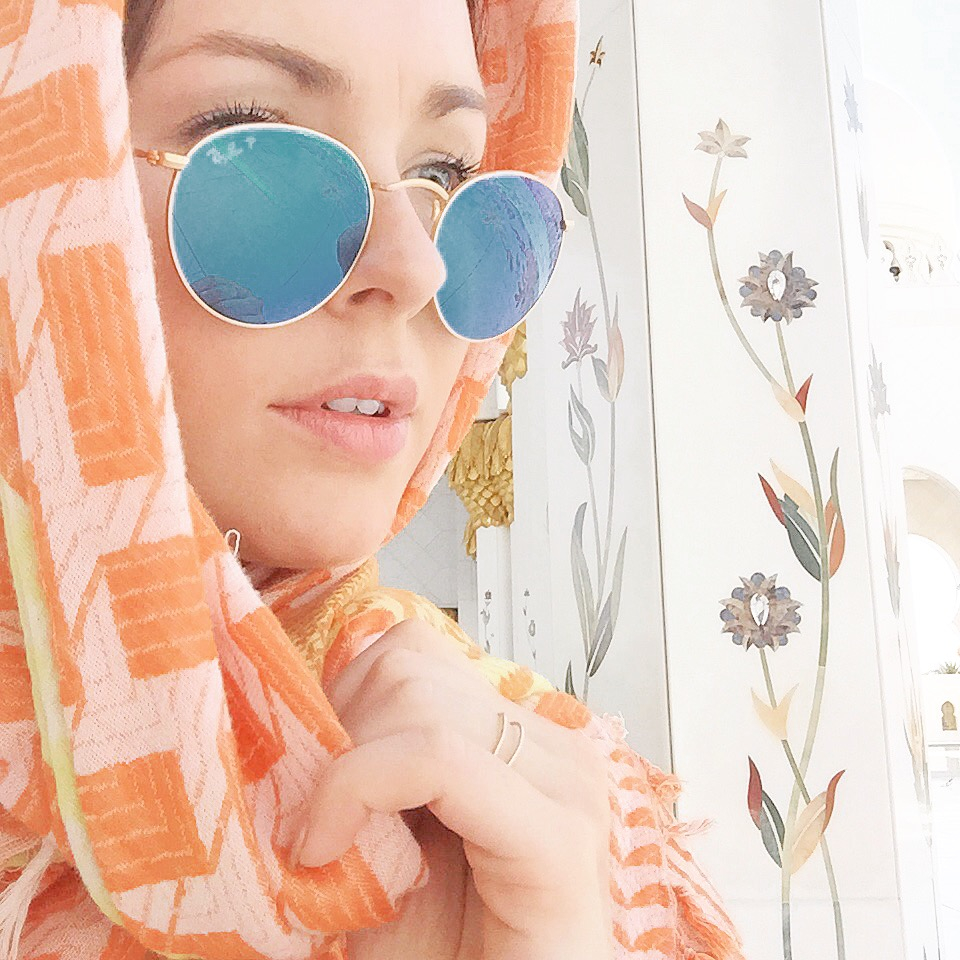 While You're There
Removing Shoes – All visitors must remove their shoes before entering the mosque. Don't worry, they'll be there when you return!
Joining a Tour – Is a great way to learn about Islamic and Emirati culture. These run for 60 minutes a number of times a day, except Fridays. What's more – they're complimentary! For a much more informative experience, see the tour guide times here.
Don't Forget to Look Up! – Inside are 24 carat gold gilded chandeliers, the world's largest hand knotted carpet, and no less than 1,000 columns.
Be Respectful – Always ensure your head is covered and wear your appropriate attire throughout your visit. Some celebrities have been asked to leave after taking photos that have been considered disrespectful.
Take Plenty of Photos – You will be glad to learn that photos are allowed and more than welcome inside and outside of the mosque. Just be sure to respect any boundaries/barriers, or you will be met with a disgruntled security officer yelling from afar.
FAQ
Is there an entry fee? No.
Are there guided tours? Daily and they're free!
Where do the tours commence? On the East Side of the Mosque
How to get there? You must make your own way – taxi is very affordable
Are there toilets? Plenty
What can't I do? Smoke, take food or drink.
Tips and Tricks
Visit at 4:30pm – and catch a glimpse of golden hour, along with the perfect sunset. It's also a cooler time of the day to visit.
Information
Opening hours: Open daily to visitors, except on Friday morning, which is for worshippers only. The opening hours are 9am to 10pm (last entry at 9.30 pm) – Saturday to Thursday and 4.30pm to 10pm on Fridays. Complimentary one hour guided tours run (Sun-Thurs) at 10am, 11am and 5pm. Friday times are 5pm and 7pm and Saturday 10am, 11am, 2pm, 5pm and 7pm.