If you're looking for a safari that will transport you back in time, look no further than Cottar's safari camp in Kenya. This would have to be one of my favourite camps in East Africa. If you love the idea of stepping back in time, this 1920's themed camp is for you. This is a full review of my time at Cottars Kenya in the Maasai Mara.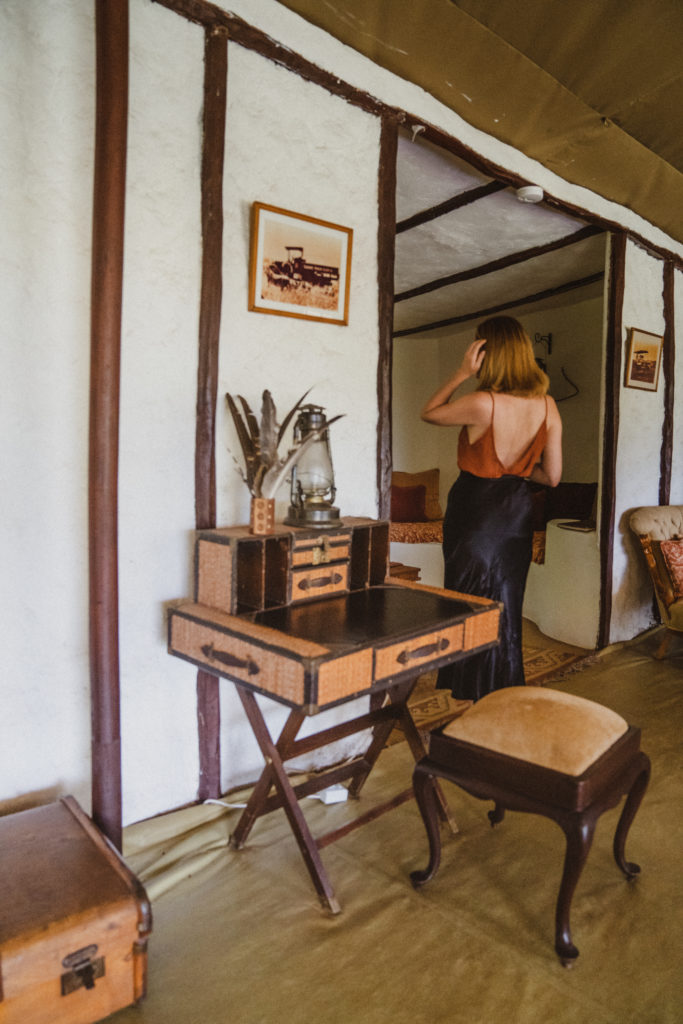 My review of Cottar's Safari Camp in Kenya
After a five hour flight from Cape Town, I finally arrived in Nairobi airport. With customs and immigration out of the way, I made my way to the pickup area and ordered an Uber to transport me over to the Domestic Airport. The drive took around 40 minutes, though it can take longer at rush hour. From there, it was a short hour long bush flight to the camp.
When I arrived at the camp it was pouring down with rain. I quickly checked in with the staff and made my way over to my tent to wait it out before afternoon drive. My room was incredibly spacious and felt like a dream come true. It is a complete time warp to the 1920's and no detail has gone unnoticed.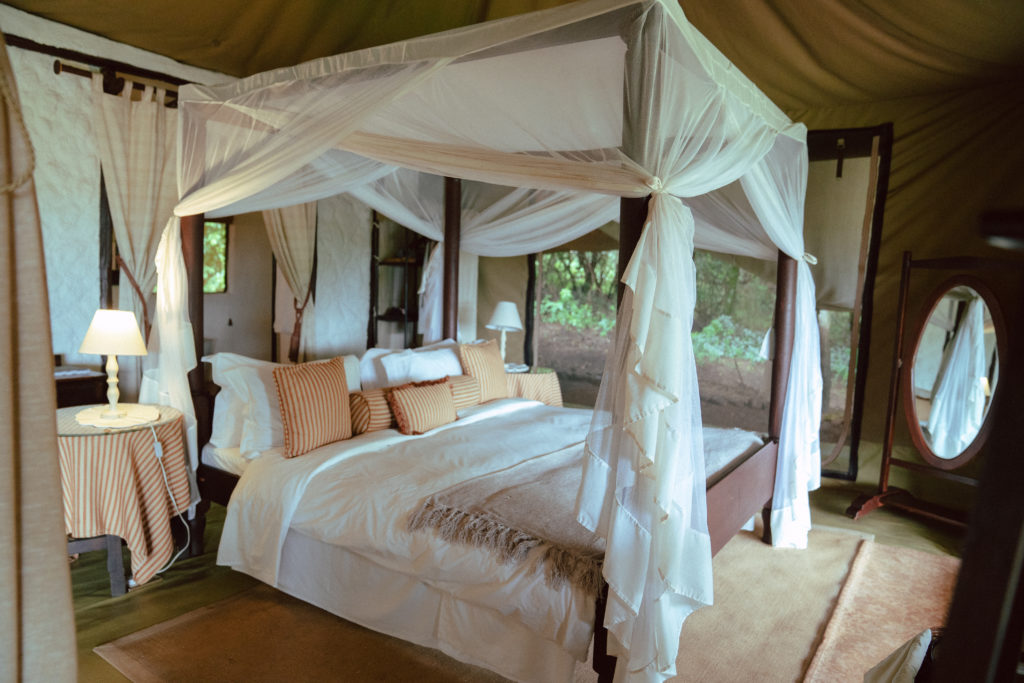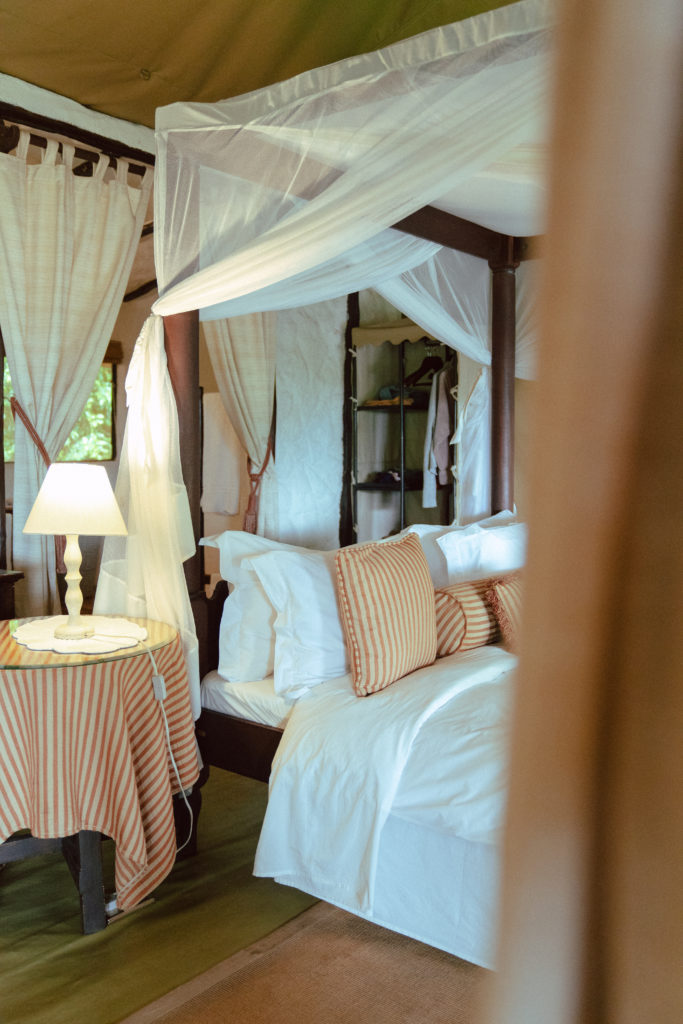 Although the tents are open-plan living, each area is separated to make it feel a little more like home. There is a fabric partitioner between the single beds and the Queen bed (for a little privacy), as well as curtains leading in to both bathrooms.
A small wardrobe will give you enough room to unpack your safari outfits and survival kit (mosquito spray, lip balm, sunscreen at the ready). The bathroom has a large shower and with patience (2-3 minutes) a hot shower in the mornings and evenings.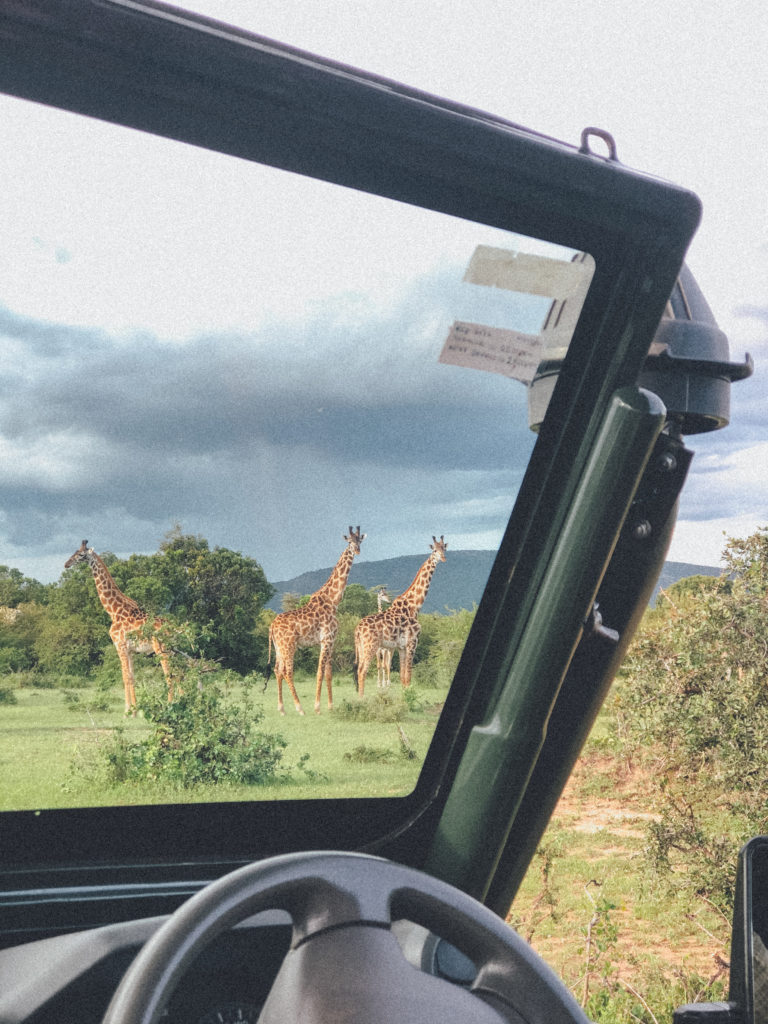 The main event: Wildlife on Safari
But of course the main reason you come on safari is to see the wildlife and experience it first hand. So, what can you expect to see in Kenya's Maasai Mara? No wildlife experience is ever guaranteed, however the safari experience at Cottars is quite different to other camps in the Mara. Because the camp is located in the South of the park, it is far from hoards of safari jeeps. You will never see another safari vehicle on your drives, which is completely unique to other areas of the park. When I was staying elsewhere in Kenya I could count up to 20 vehicles at one time!
As we exited the camp each day we saw plenty of giraffe and zebra were always close by. Every day we saw lions and even lion cubs. All in all the wildlife viewing was in abundance and if this is your first safari experience, you will not be disappointed.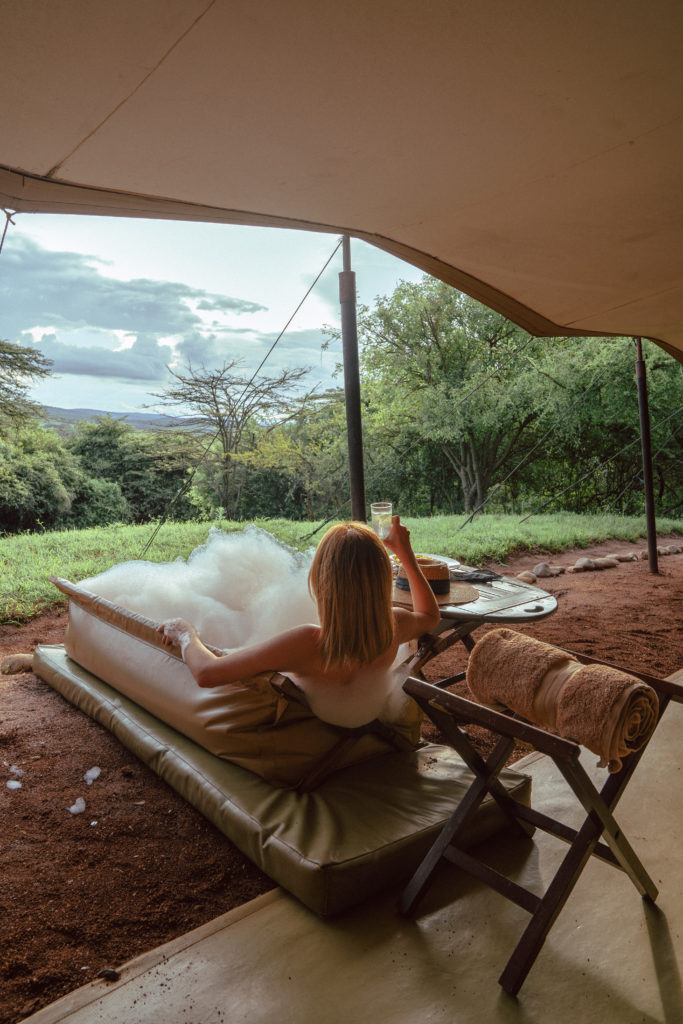 The Cottar's Safari Camp Experience
What I loved about staying at Cottar's was being able to feel as if I had stepped back in to the 1920's and experience safaris as they once were. One of the evenings I was offered a bush bath (all guests can request one) outside my tent, in the same typical fashion travellers would have done back in the early days of safaris. This was coupled with a gin and tonic, which made for the perfect afternoon.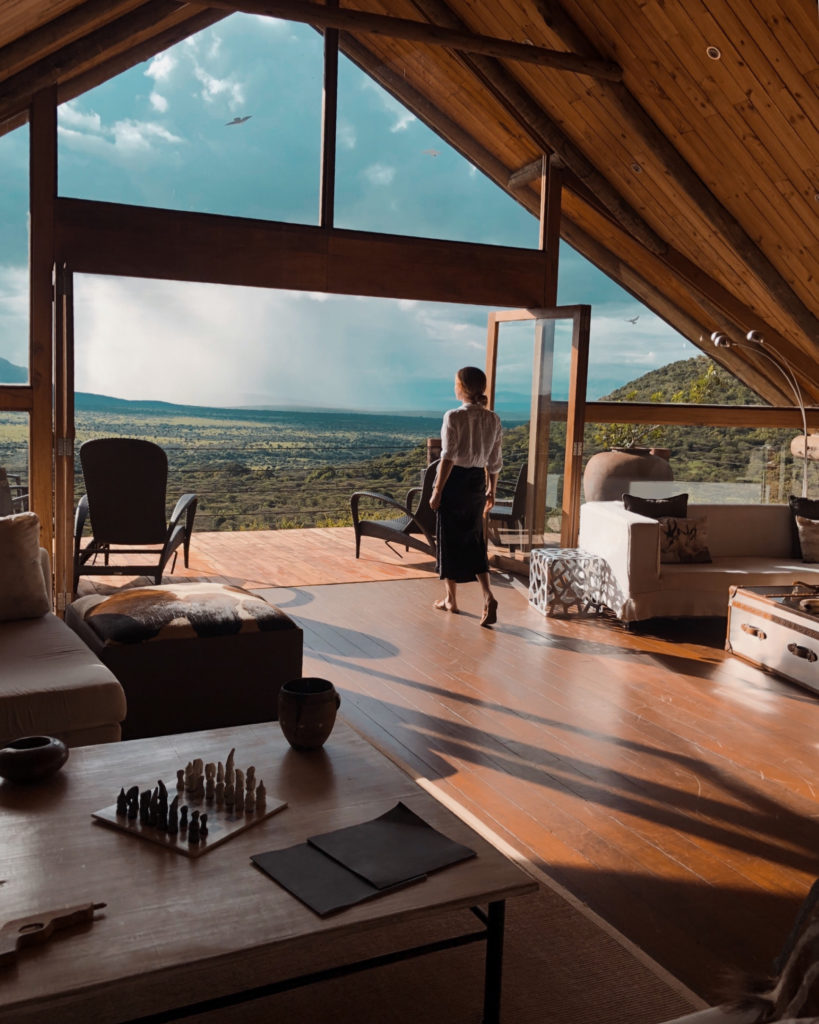 The African Villa at Cottar's Safari Camp
Above the camp is a huge wooden villa the Cottar's family built in more recent years for big groups and families looking for a more private experience. One of the evenings I was at the lodge the owner invited me up to take a look around and I couldn't believe how impressive the views were from up there! This is definitely more on the expensive end of the scale for a certain clientele, but definitely worth a look if you chance a visit when the owner Calvin is in camp.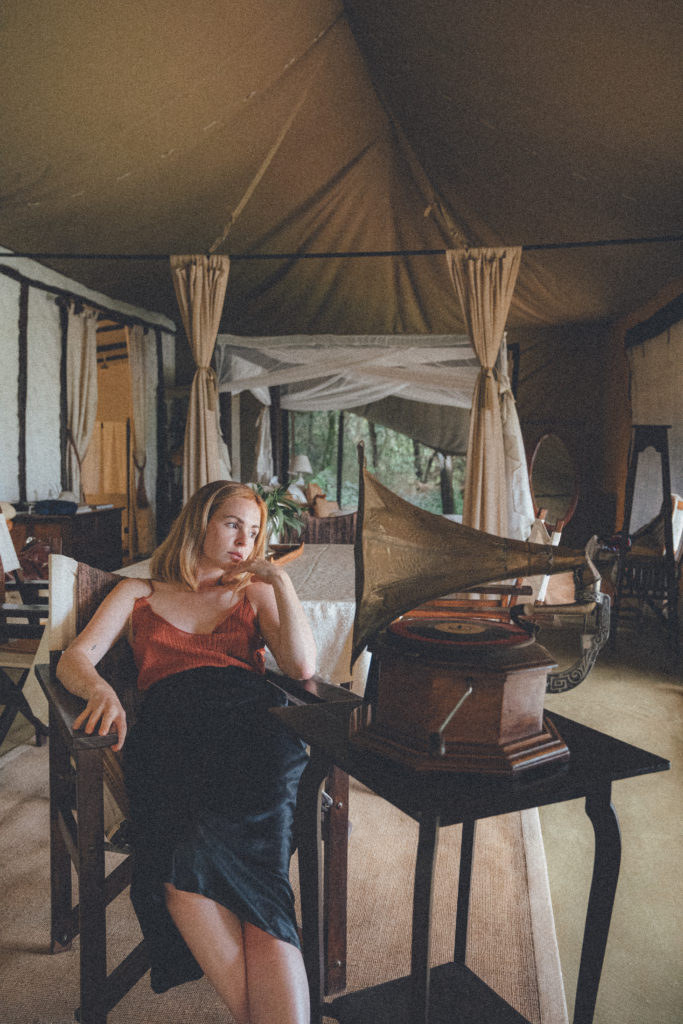 A very warm thank you to the Cottar's team for welcoming me to stay in exchange for writing about my experience. All opinions and photos are my own.