Fiona Moses is living my dream life. There aren't many times in life where I can say I would gladly give up everything I have worked for to trade places with someone else, but this is certainly an exception. When I was looking for a quiet countryside escape to spend the weekend in Tasmania, I came across The Granary at Richmond Hill. Owned and operated by Fiona and her husband Nick, this quiet little piece of paradise was just what I had been looking for. Here's more from our stay!
You might recall reading my blog post "Goodbye to Travel" two weeks ago. No, this isn't Deja Vu!
While I have officially called it quits on my travel blogging career, I have made the move over to my lifestyle blog at brookesaward.com. And to celebrate the move over there, where I'll be sharing a little more to the story, I'm writing one final send-off blog post for my personal travels from this weekend.
So if you want to see more from me, be sure to visit my personal blog. There you can find all the outfit details from this magical weekend away. Otherwise, read on to find out about this quintessential weekend countryside escape!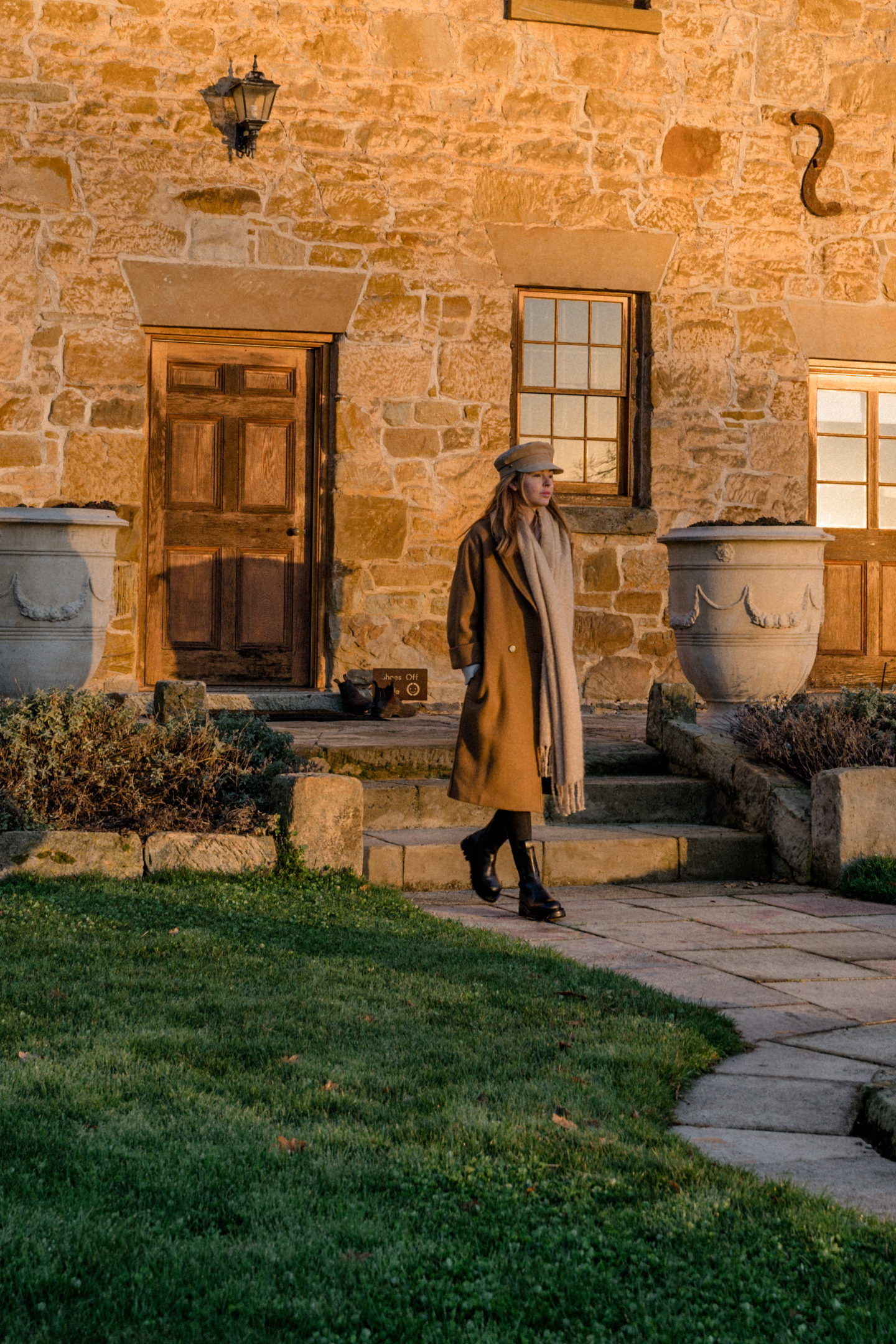 The Granary at Richmond Hill
The Granary at Richmond Hill is a darling thirty minutes drive road trip outside of Launceston, Tasmania. Many of you will already know this is the town I grew up in and many of you will also know I once lived close by in a nearby town named Carrick. But suffice it to say, I think the town of Cressy has stolen my heart a little on this trip and more specifically, this property. So if you're dreaming of a countryside escape, here's a short read about my stay at The Granary Richmond Hill.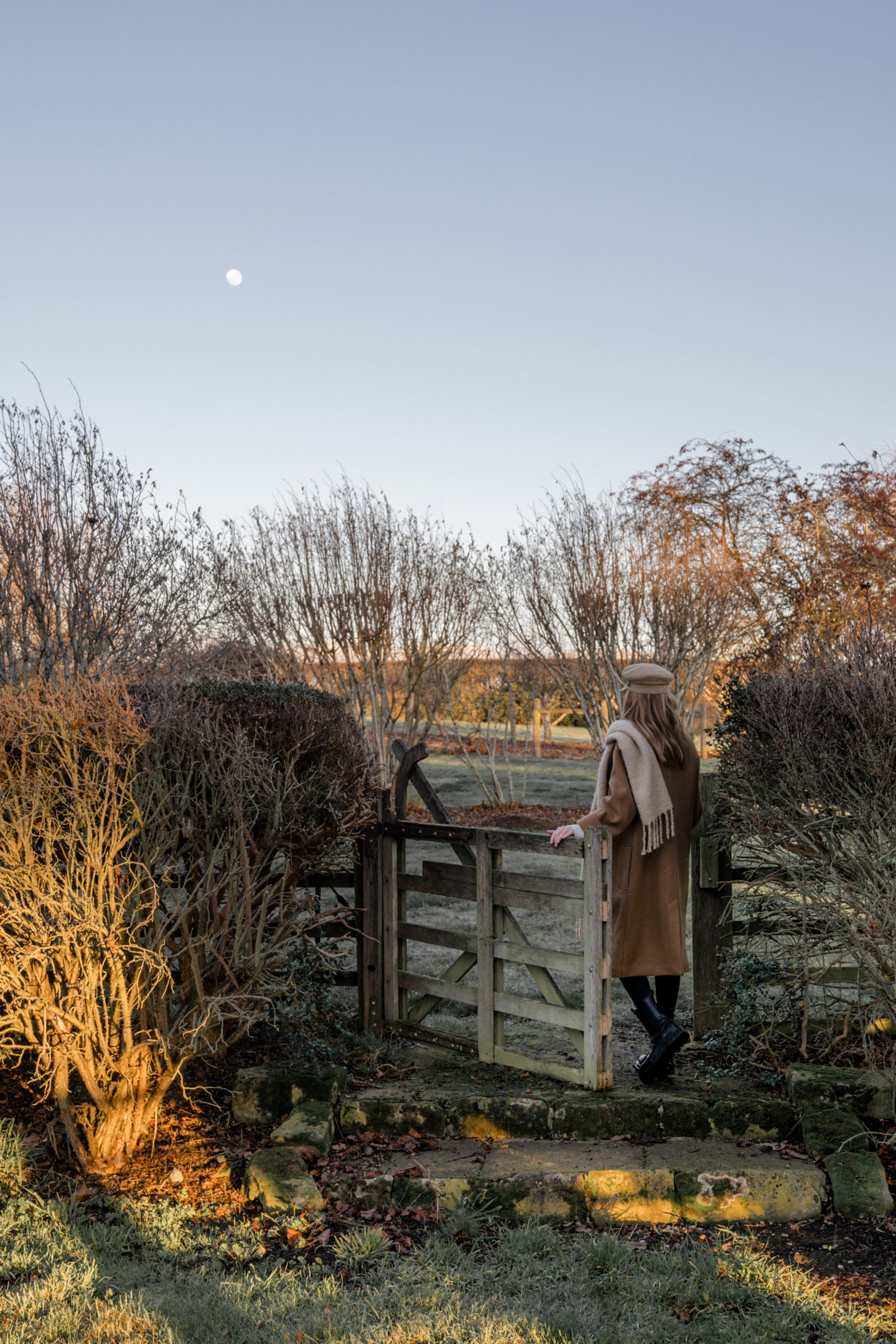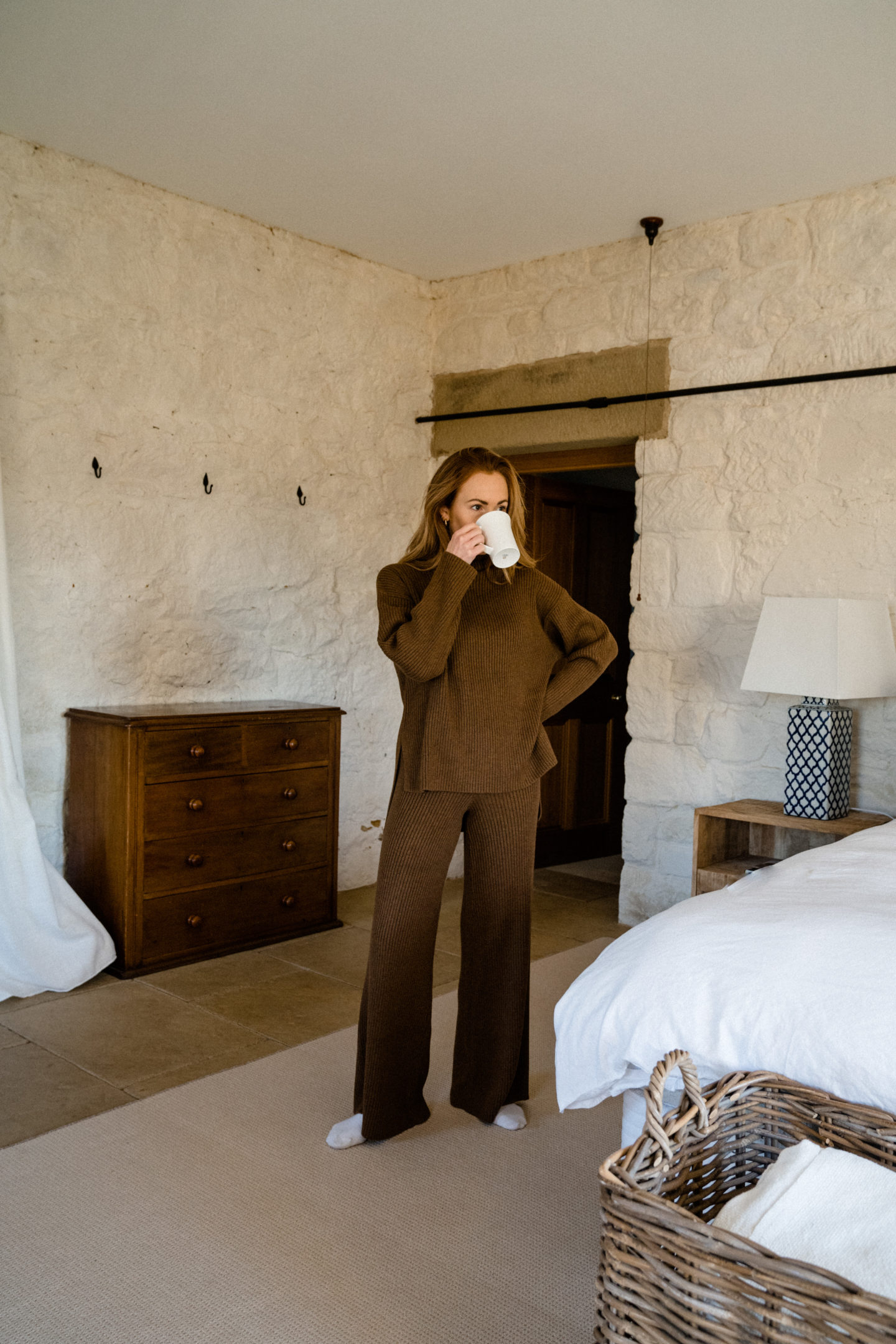 Bec and Bridge Coat // Aere Cashmere Jumper // Aere Cashmere Pants
The Location: Rural Tasmania
When you visit Tasmania, it can be difficult to choose where to visit and where to skip over, because there truly is so much to see on the island. Having grown up here and spent most of my life in Tasmania, I can say (from experience) that there are some major tourist attractions not to be missed. But even better than that, there are some true gems hiding away that you probably haven't heard of. The Granary at Richmond Hill is certainly one of them.
The farm is located a thirty minute drive from Launceston, just outside of the Cressy township. There's a great bakery you absolutely should stop by and pick up some treats before you check-in, named the Cressy Bakehouse. But there's one more (arguably more important) stop to make before you arrive, which is to stock up your grocery supplies at Hill Street Grocer in Longford. Not only is this the best grocer nearby (ten minutes before you arrive at The Granary), but it is also one of the most celebrated in the entire state. From gourmet ready made quiche to delicious French fromage, this gourmet supermarket has it all.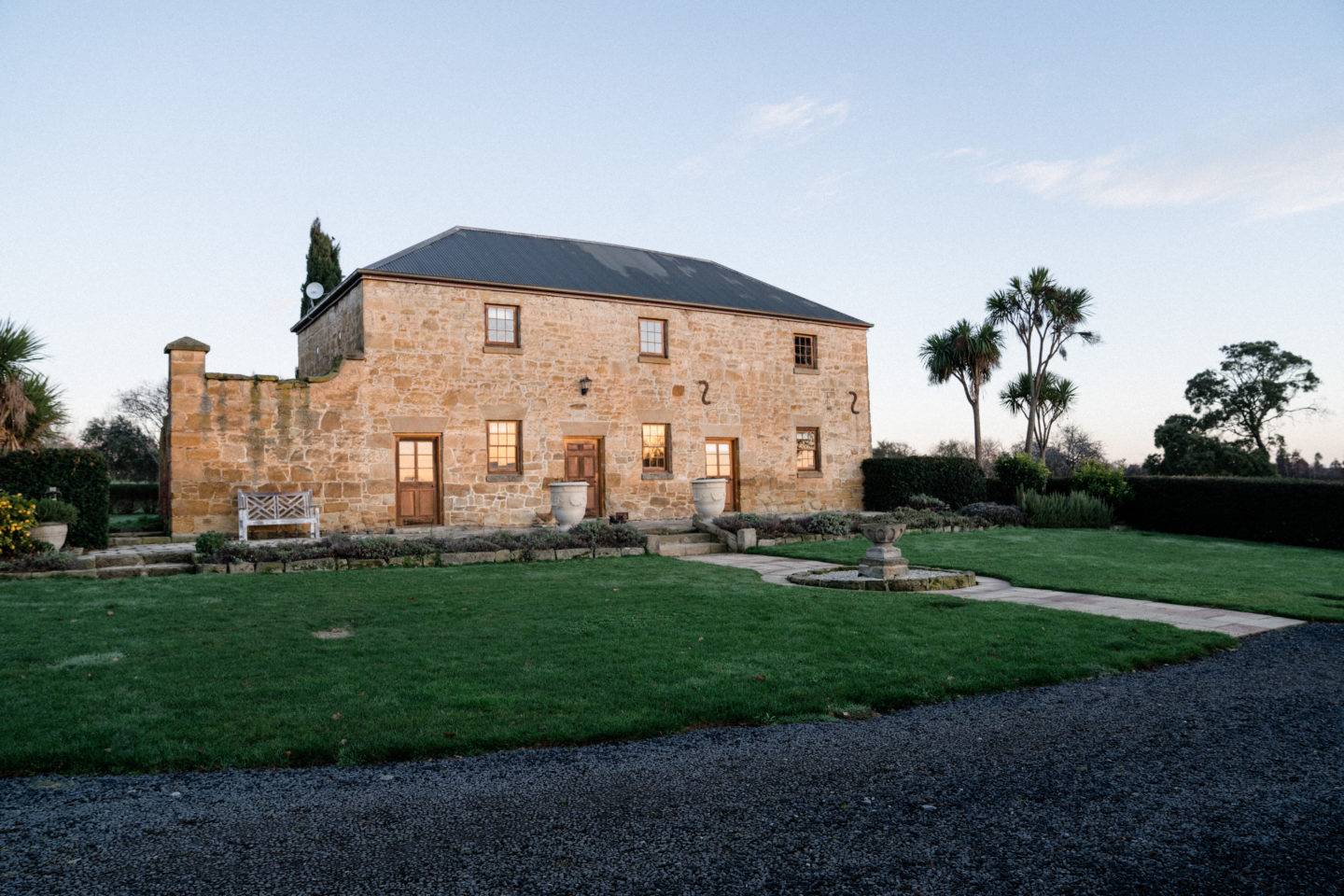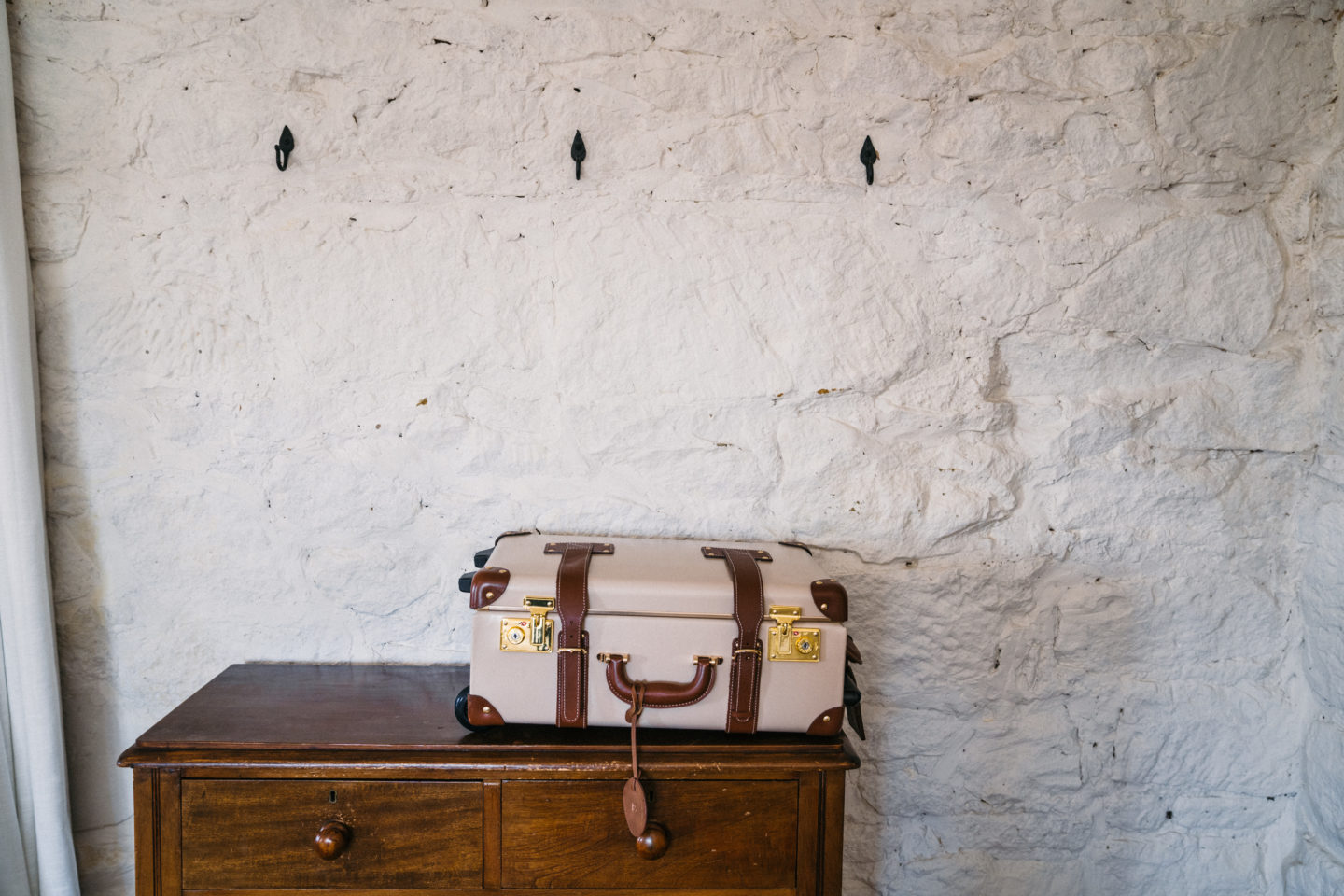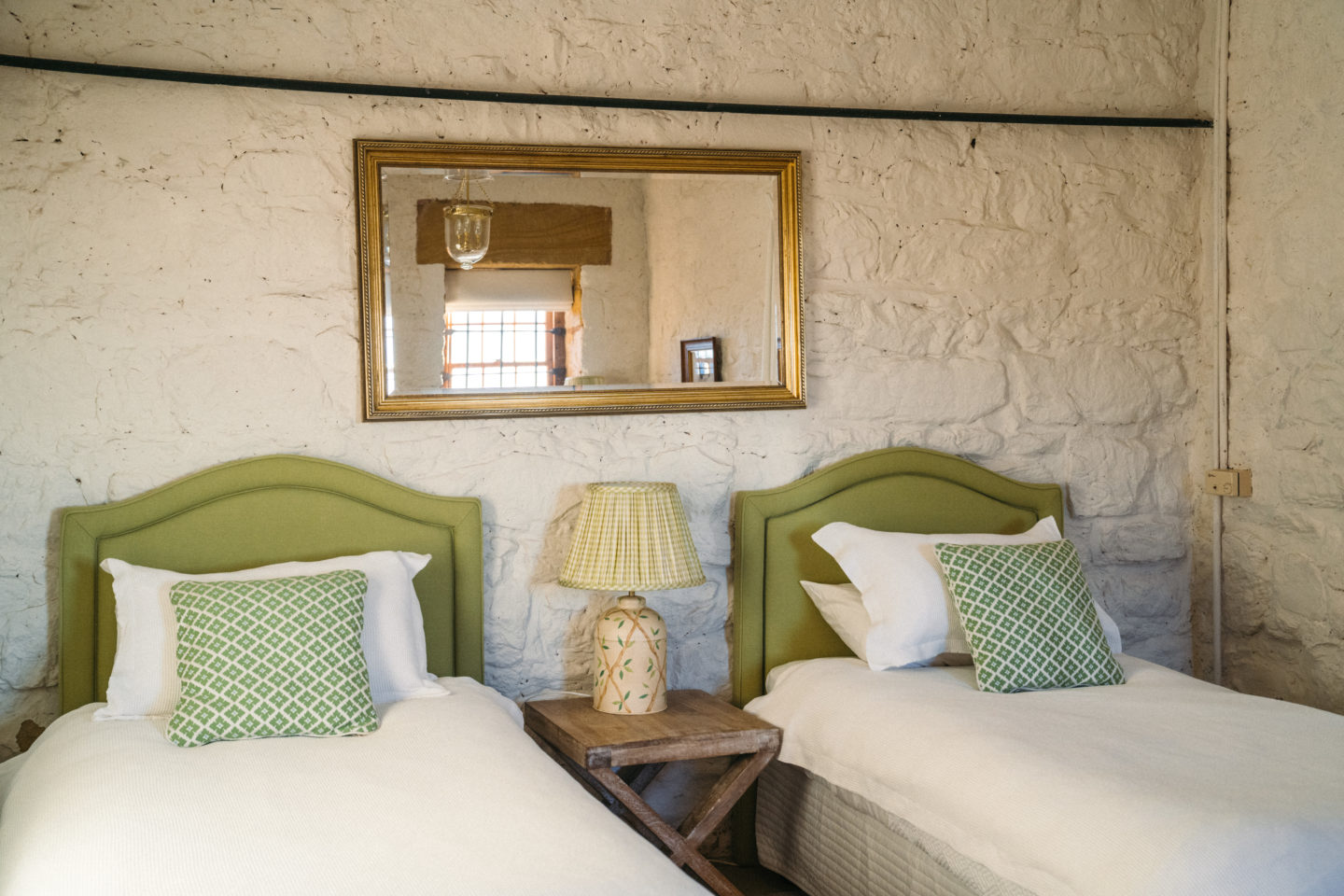 Checking In: The Granary Richmond Hill
Once you arrive at The Granary (after the aforementioned pit stops), you will be immediately met with a warm welcome as you drive up to the glowing old sandstone building that will be your home for the next few nights. There is no real check-in process, so be sure to park out the front while you unload your bags and make yourself at home. After you've unpacked, there is a parking area in the old barn, right next to the lawnmower and other farming bits and bobs.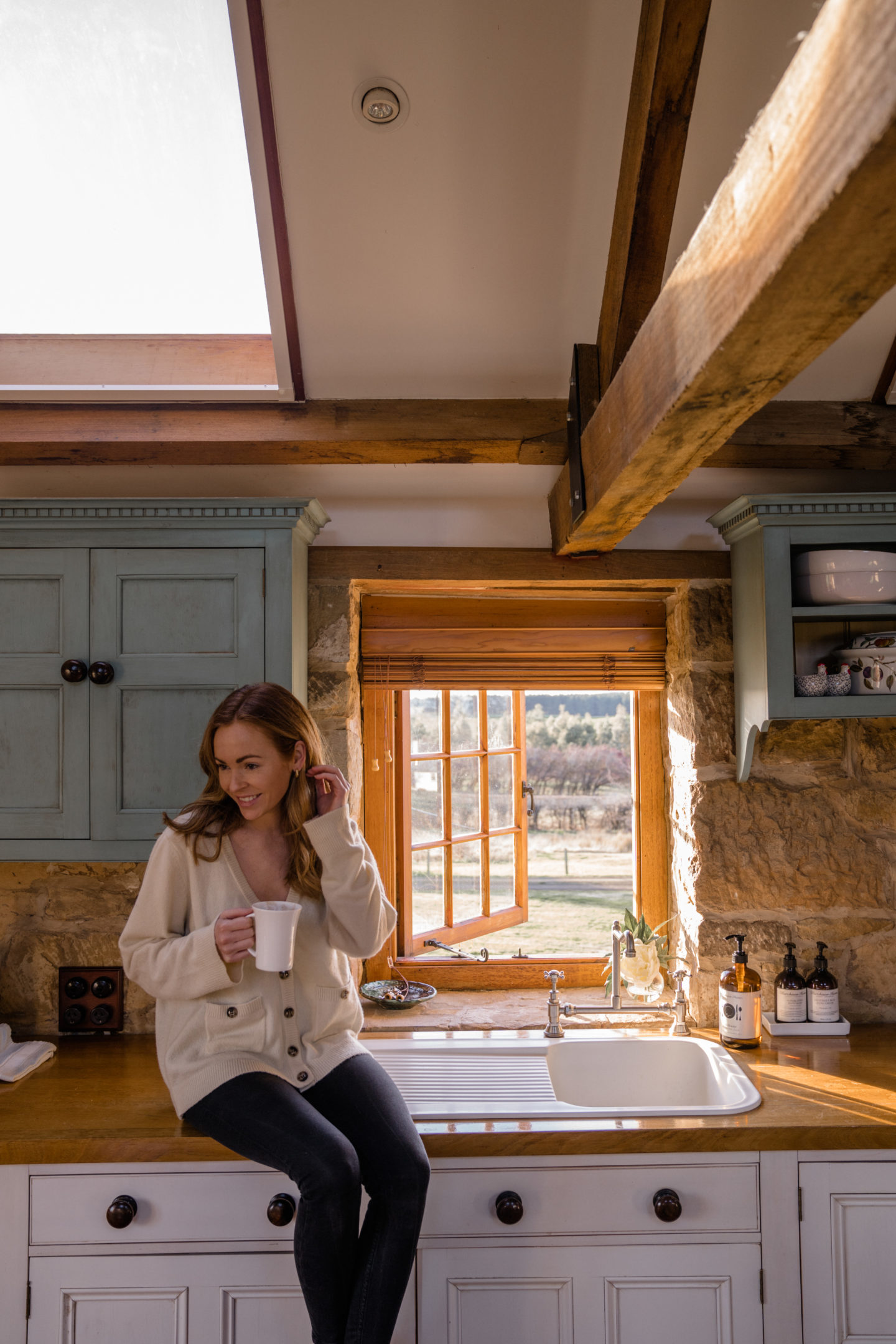 The accommodation is located on a small working farm, however privacy is obviously paramount (not just for guests but also for the family living next door). You'll find yourself nestled in the lush gardens, but still privately tucked away in your own quiet corner of the farm. There are plenty of opportunities to experience farm life while you are here, from exploring the gardens to meeting the sausage dogs guarding the homestead (peanut and benny!)
The house has five beds split across three bedrooms, so there is plenty of space for groups or large families. There's a full kitchen, ample seating areas, boardgames, balconies and every detail is considered to make this an unforgettable stay.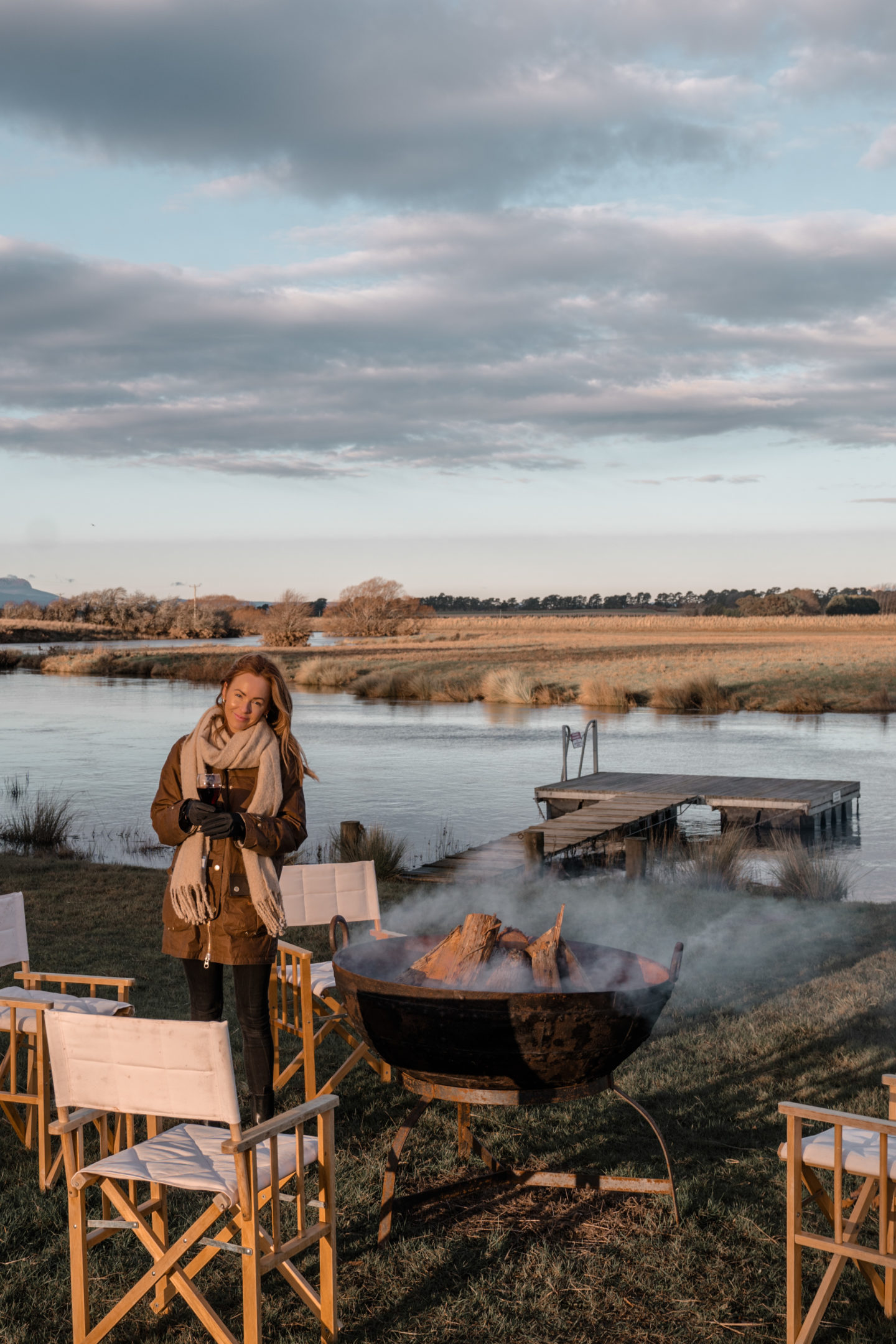 What to do in Tasmania in Winter
Winter in Tasmania is the off season. Summer is always jampacked with social events, tourists, and plenty of food and wine festivals. Autumn is a colourful display of soft orange and brown hues, beautiful road trip scenery and a slight chill. Spring is a delightful time to be on the island as the gardens blooms to life – especially in the old homestead properties around Northern Tasmania. But winter? It is cold and, as such, not many tourists visit during this time. For that reason alone, I'd say it is the best time to visit. Just so long as you can handle the cold!
While at The Granary, be sure to make your way down to the jetty for a picnic, or pull up a chair and enjoy the outdoor fire. Also be sure to take the opportunity to enjoy a farm walk, just be sure to rug up during winter!
My favourite activities in winter include:
Take a day hike in Cradle Mountain
Stay at Pumphouse Point
Visit MONA (Museum in Hobart)
Drink wine at Havilah in Launceston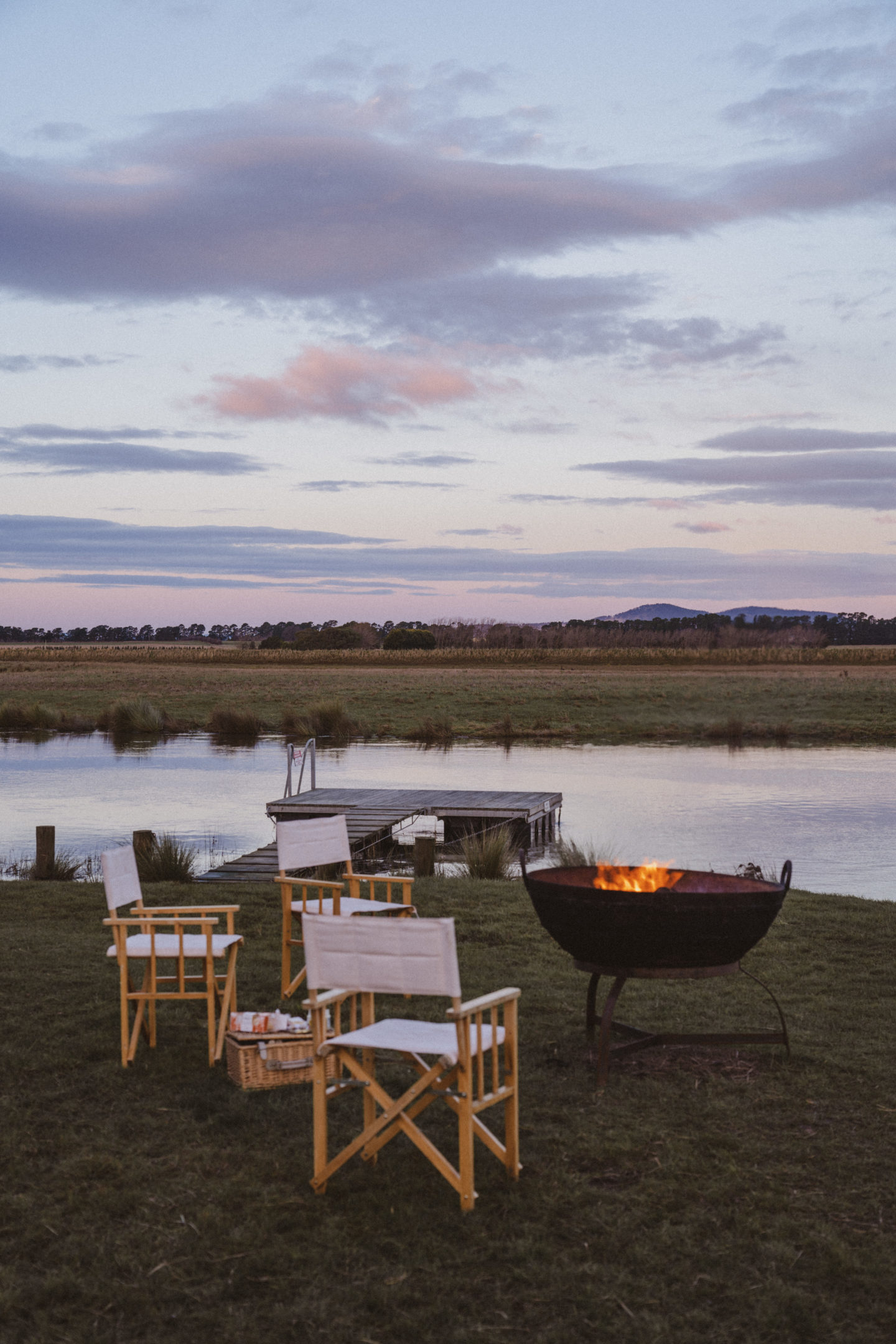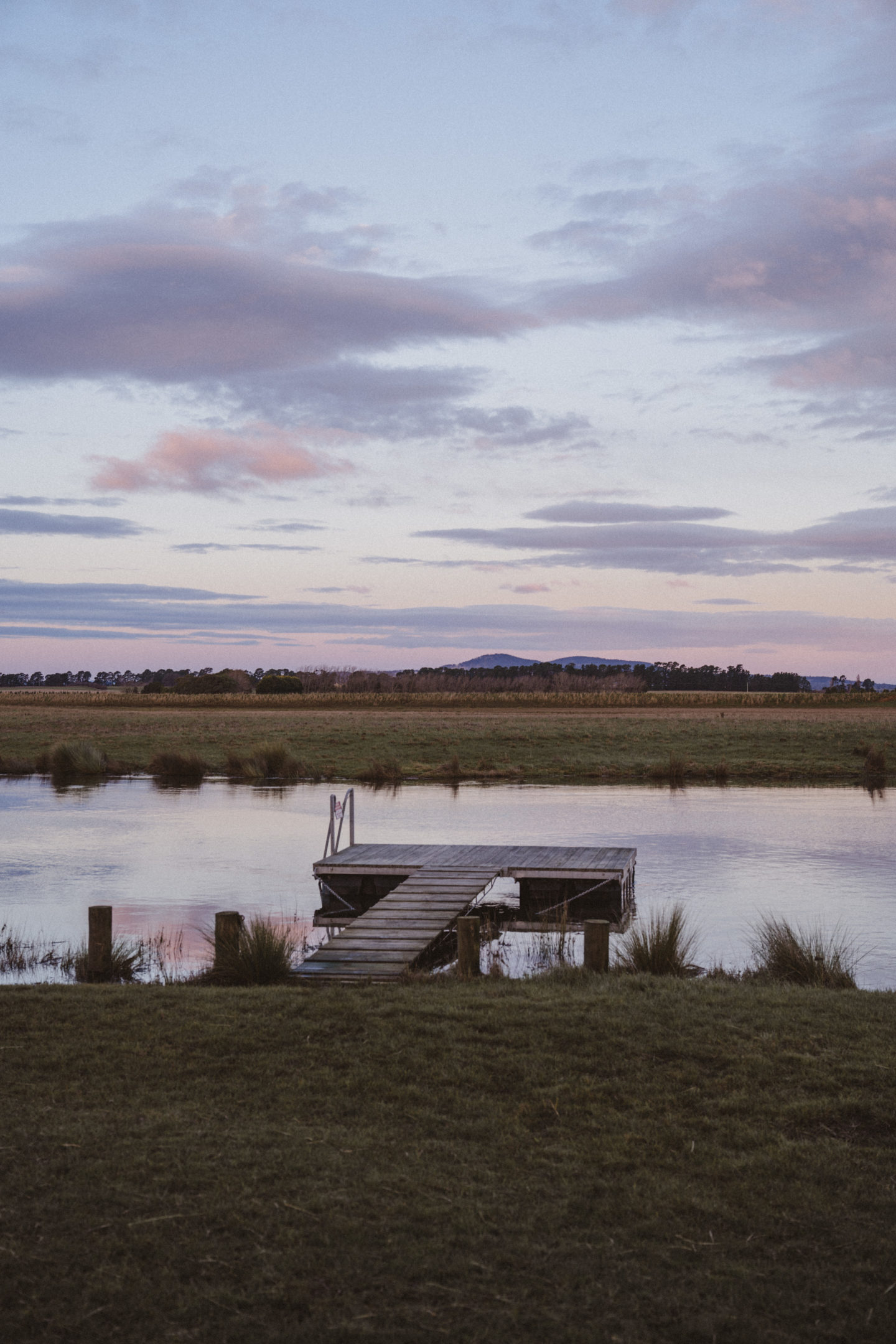 Subscribe to my Youtube Channel for more of my life in Tasmania. I'll be sharing weekly baking tutorials, cooking videos, weekend travel vlogs and lots more.