Since moving to South Africa almost a year ago, I have been trying to pack in as many adventures as possible. Yet for one reason or another, it took me almost a year to visit Stellenbosch! This country has such an enviable wine reputation and Stellenbosch is at the heart of it. So recently I packed my bags and set off for a weekend trip to Stellenbosch to experience some of the food and wine scene for myself.

Inside this guide, I'll recommend my favourite places, as shown to me by my friend Nina who lives here. There's nothing like a local's guide to really get to see a city or town!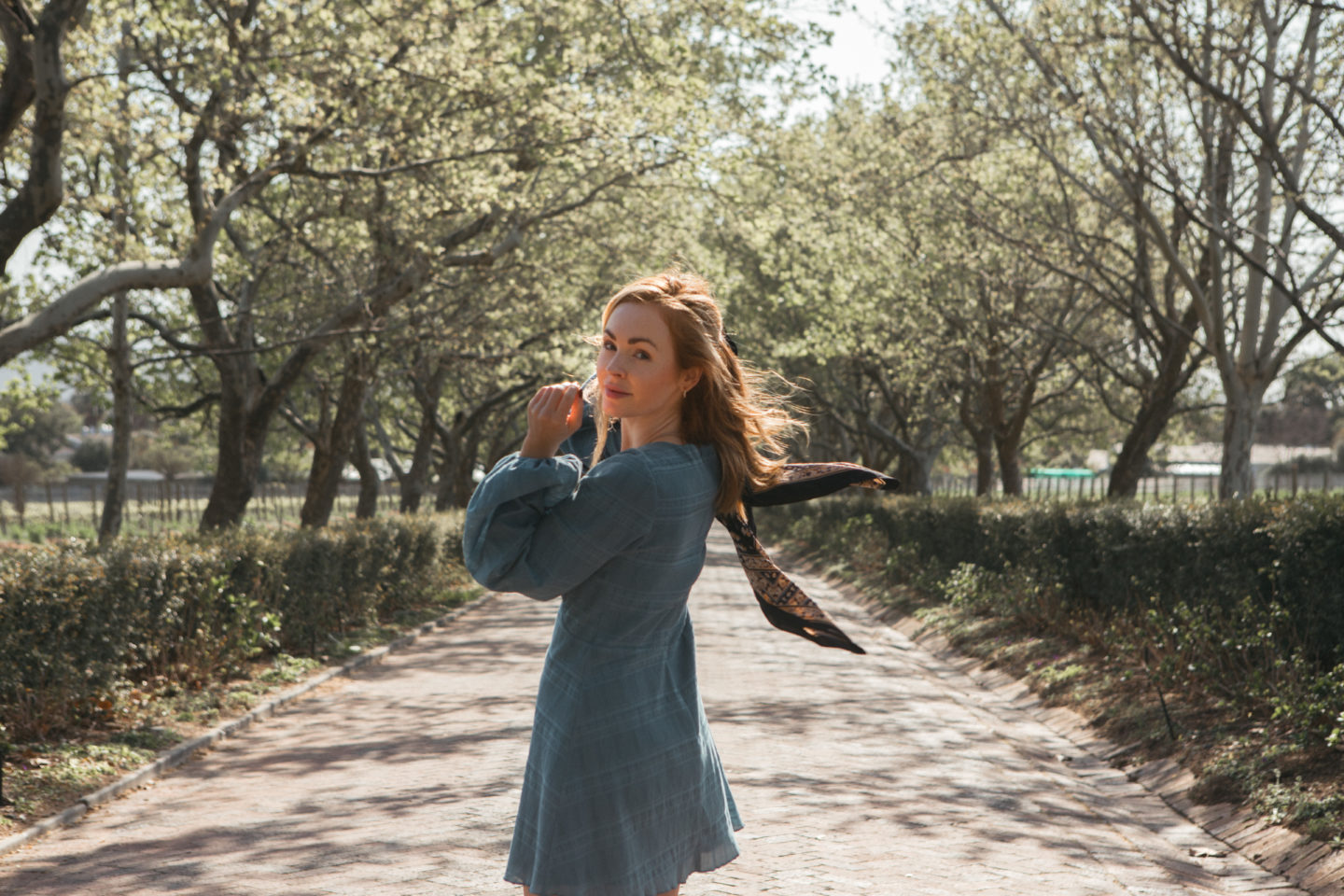 Visiting Stellenbosch from Cape Town
The drive from Cape Town to Stellenbosch is a beautiful and short 50 minutes. In a little less than an hour, you will arrive in this quaint and charming town, which is said to be one of the wealthiest towns in South Africa.
The food and wine culture in Stellenbosch is what attracts international and local tourists every year, regardless of the seasons. However summer is certainly the busiest time to visit, so be prepared to battle the crowds if you visit over the festive season!
Since I am living in Cape Town, I chose to visit in the Spring, which is the shoulder season. At this time of year the town is starting to come to life after the winter, with Spring blooms starting to surface and locals coming out of their winter slumber.
This town is one of the oldest in the country and is primarily populated by Afrikaners. For those not privy, this is the name for Afrikaans speaking people of Dutch descent. In this part of the country, these people are typically generations-old wine farmers who have had their wine farms passed down through many generations.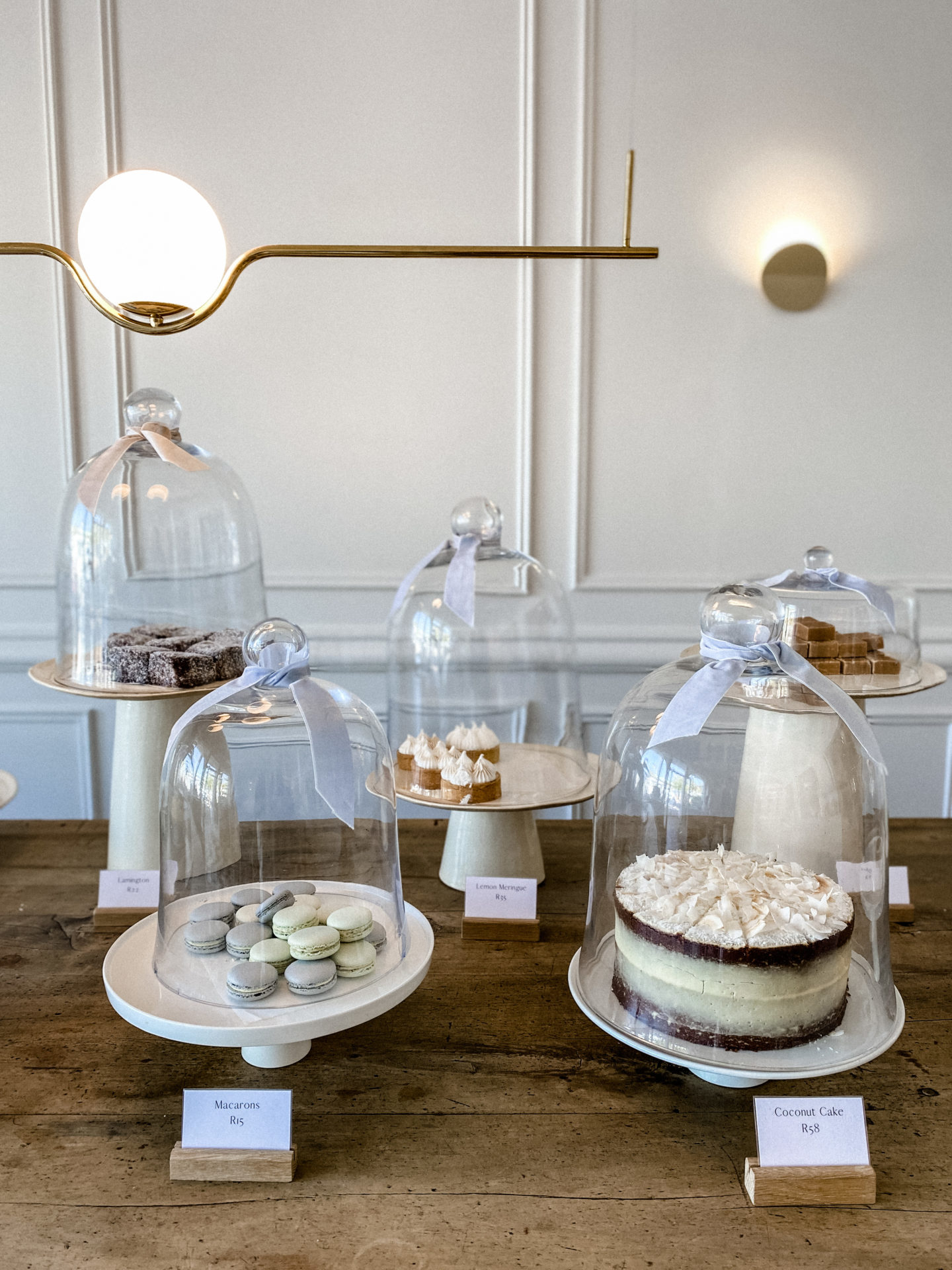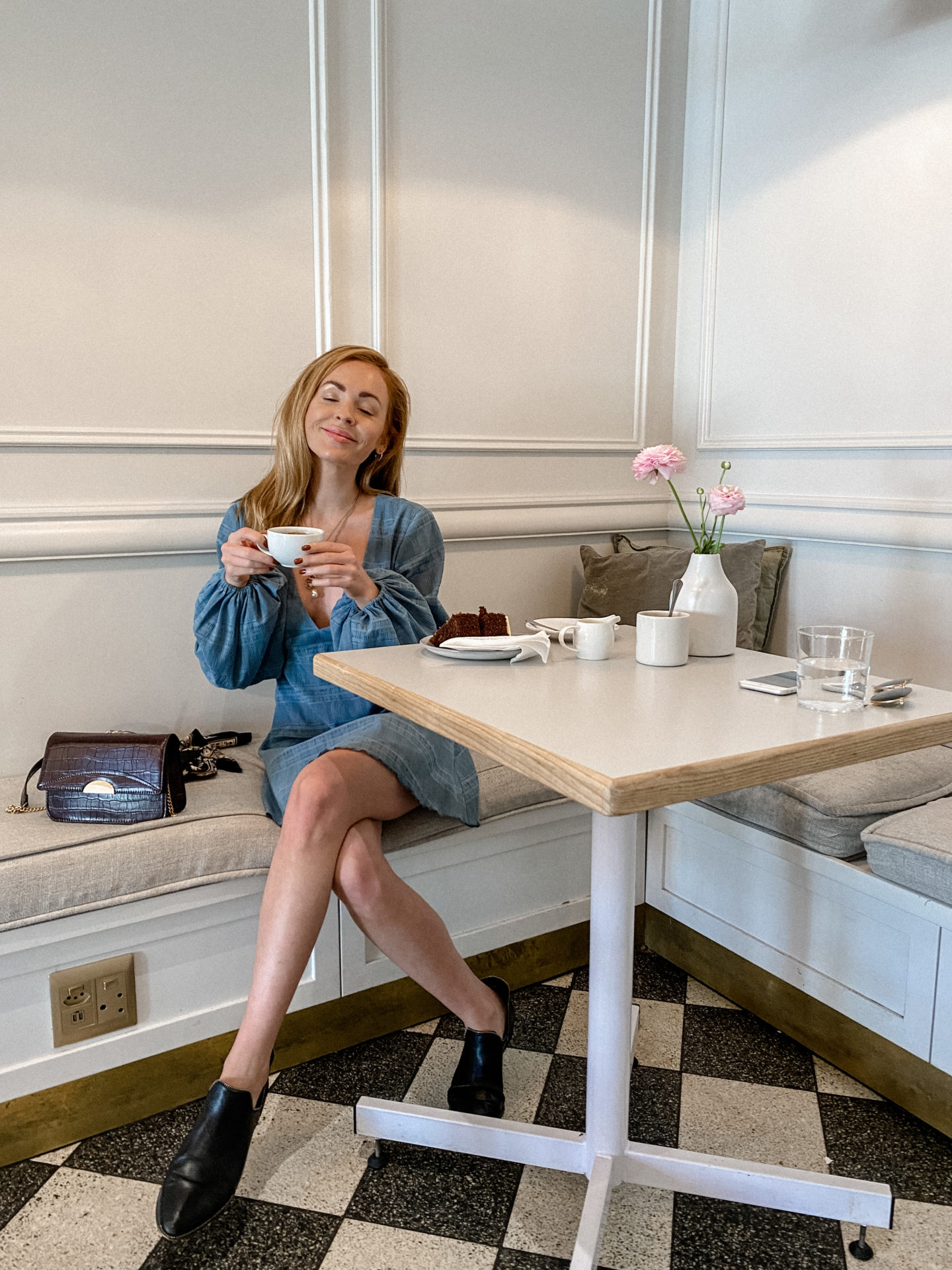 Lunch at Furlough
I stumbled across this beautiful cafe by accident and what a happy accident it was! Even my friend Nina hadn't visited Furlough before. This is one of the newest cafes on the eats and drinks scene in Stellenbosch and it has a real European feel to it.
The menu is great for light bites and a quick cafe lunch – which is just what we were after. We ordered a smoothie and a juice, plus a slice of the drool-worthy carrot cake that was, if I do say so myself, calling my name!
Drop by for a coffee and cake or a quick spot of lunch to line your stomach before all the wine tasting ahead of you. This is, after all, what this town is renowned for!
See more of my adventures on Instagram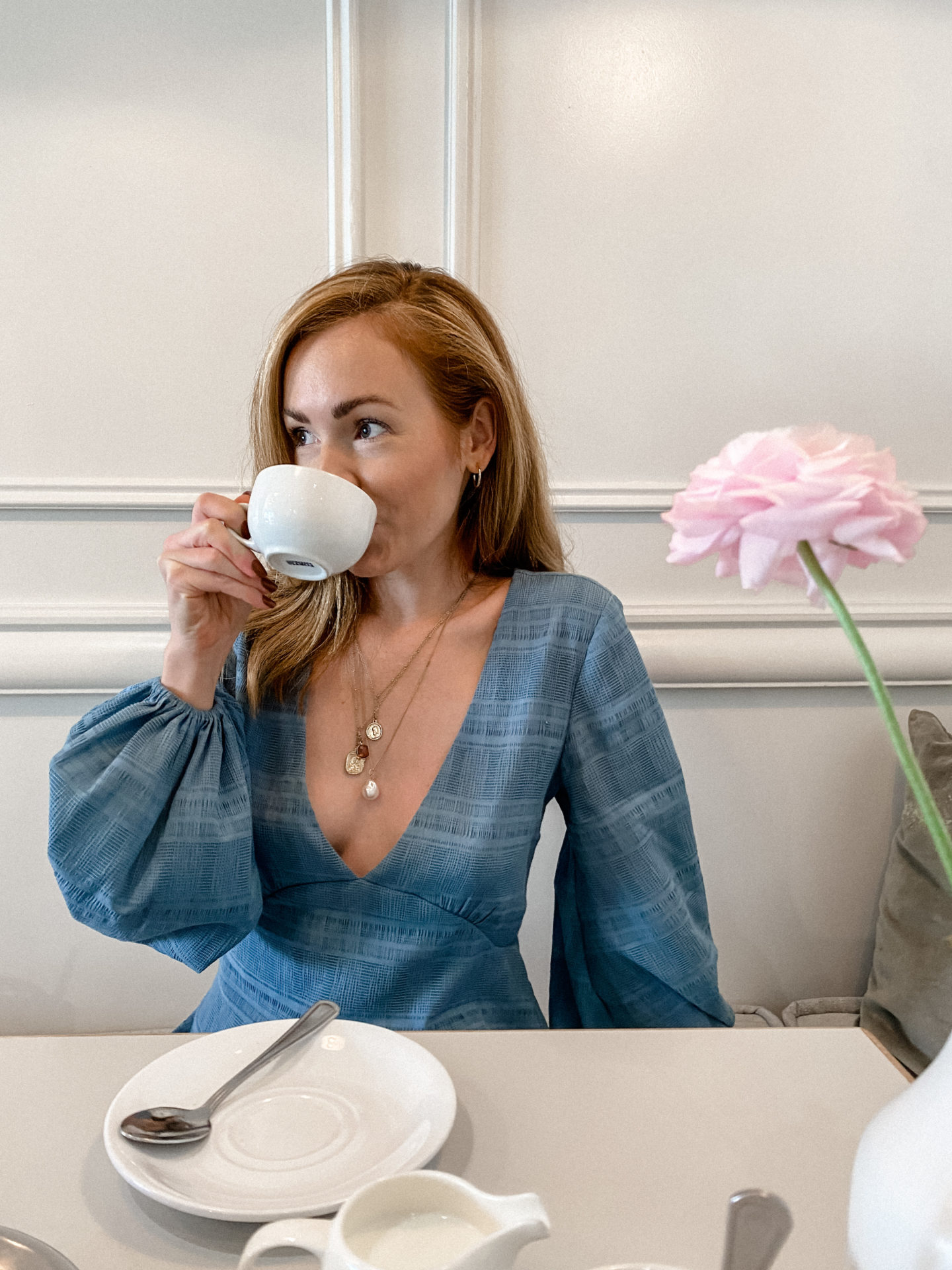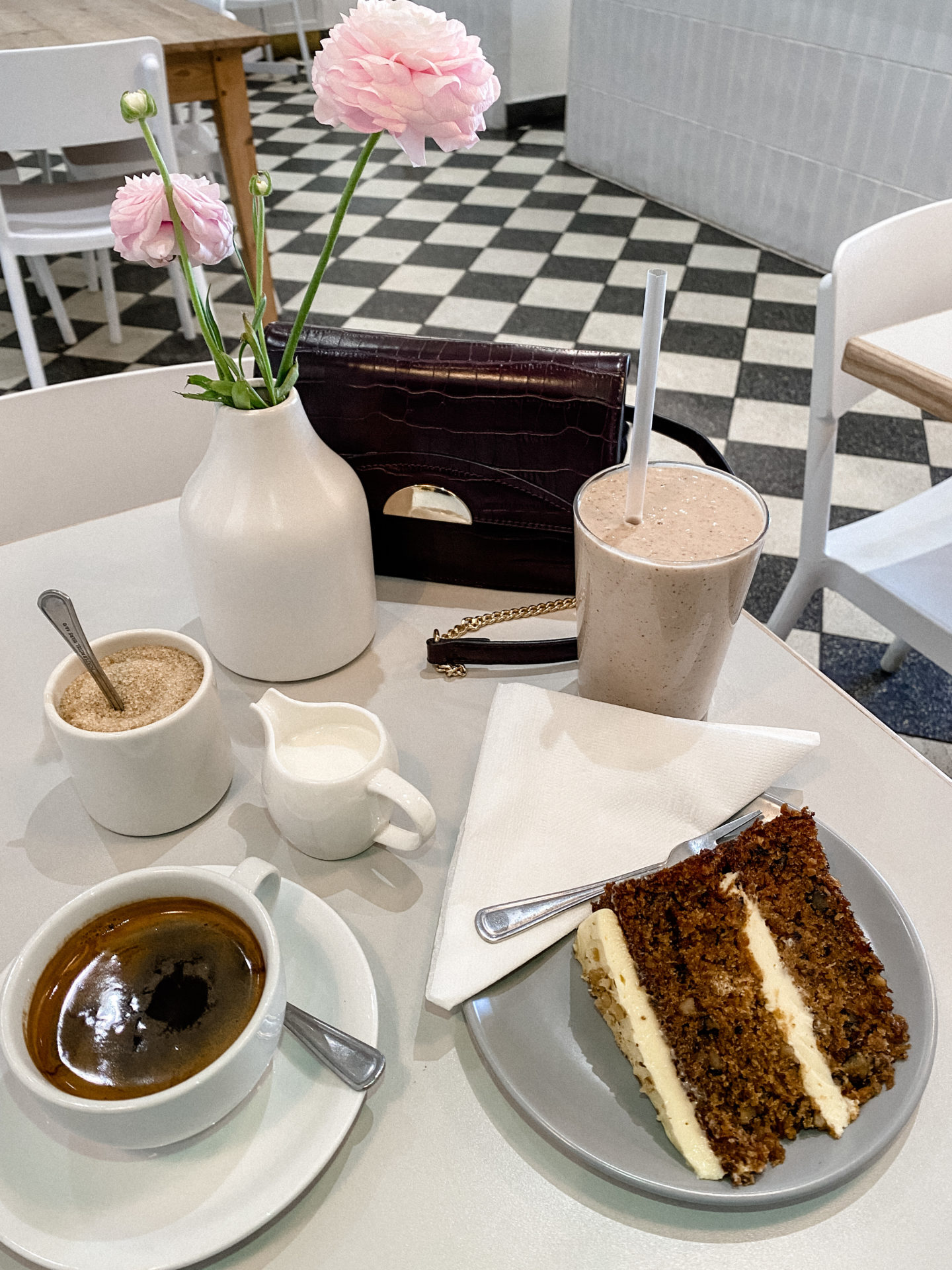 I can personally vouch for the carrot cake and coffee at Cafe Furlough. They also have a patisserie selection including macarons, cupcakes and French pastries. There is ample seating inside but if you visit during summer, try to nab a table out front. It is the perfect positioning to people watch while you enjoy a light bite.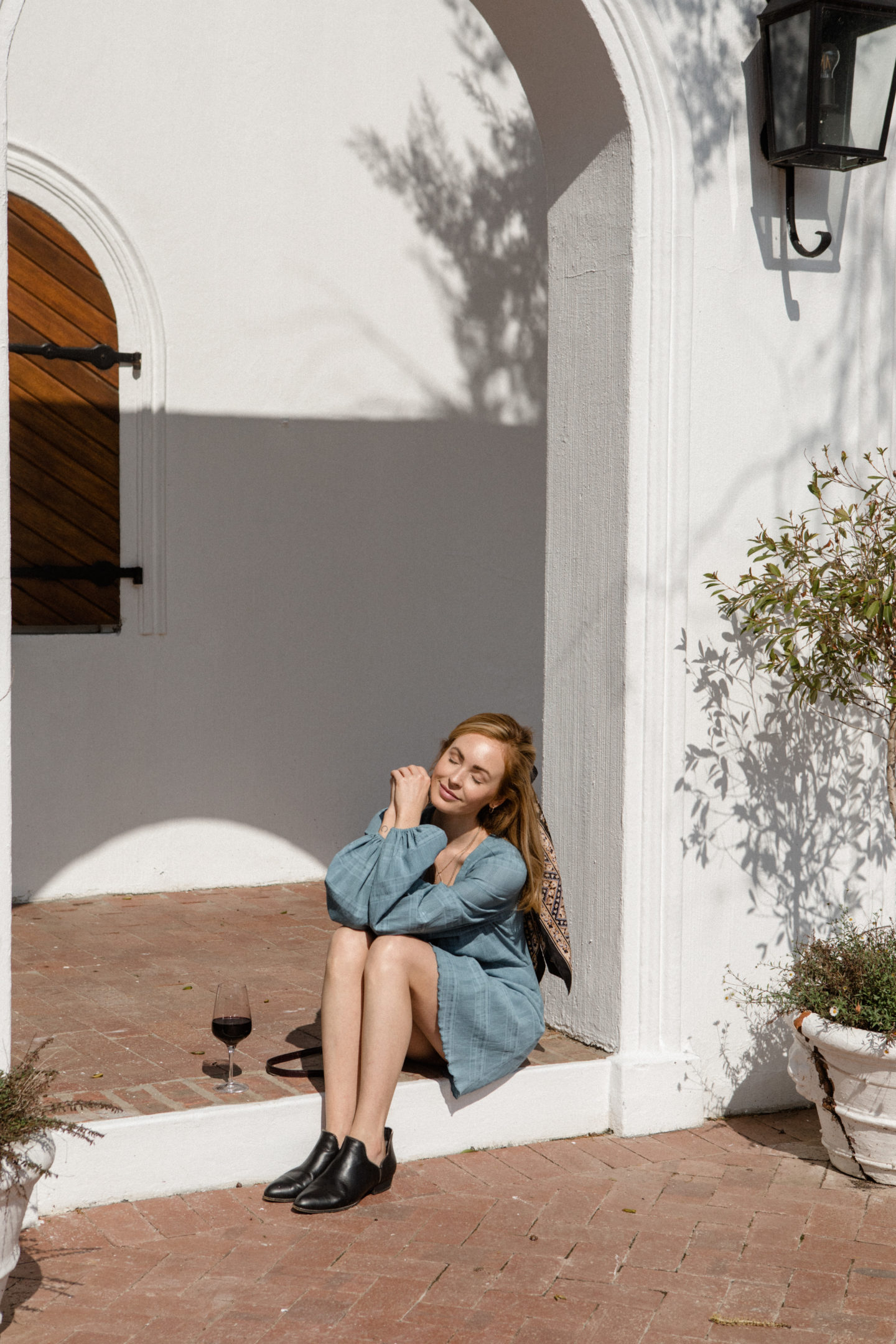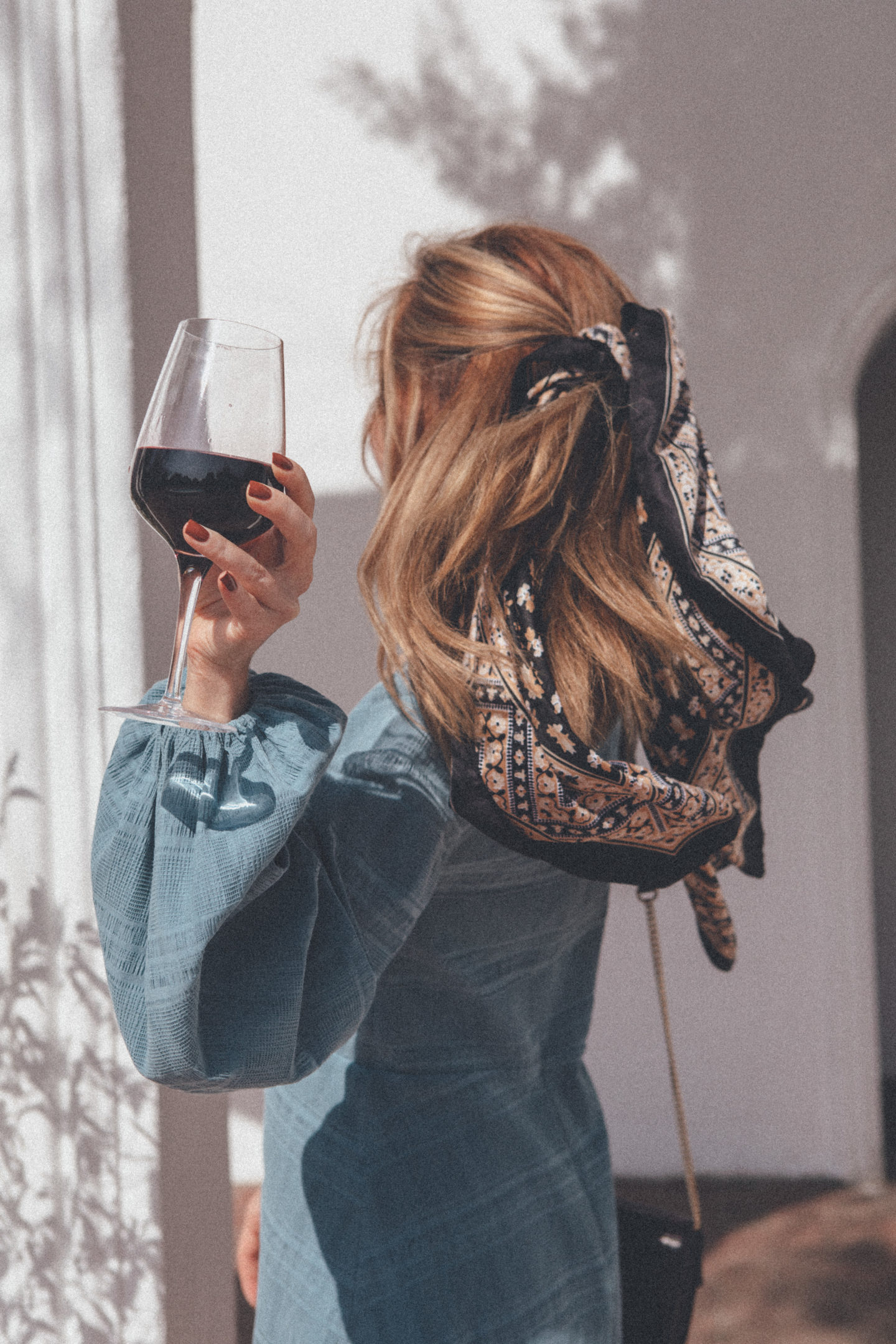 Lanzerac Wine Estate
Next on our agenda was to visit one of the local wine farms. There are too many to mention and way too many to visit them all. So I asked my friend Nina which was her favourite wine estate to visit and she directed me to Lanzerac Wine Estate.
We arrived in the early afternoon to Lanzerac, when the weekend festivities were starting to kick off. The outdoor bistro was packed with tables of visitors, but we were lucky to pull some strings (it helps visiting with a local) and grab the last table!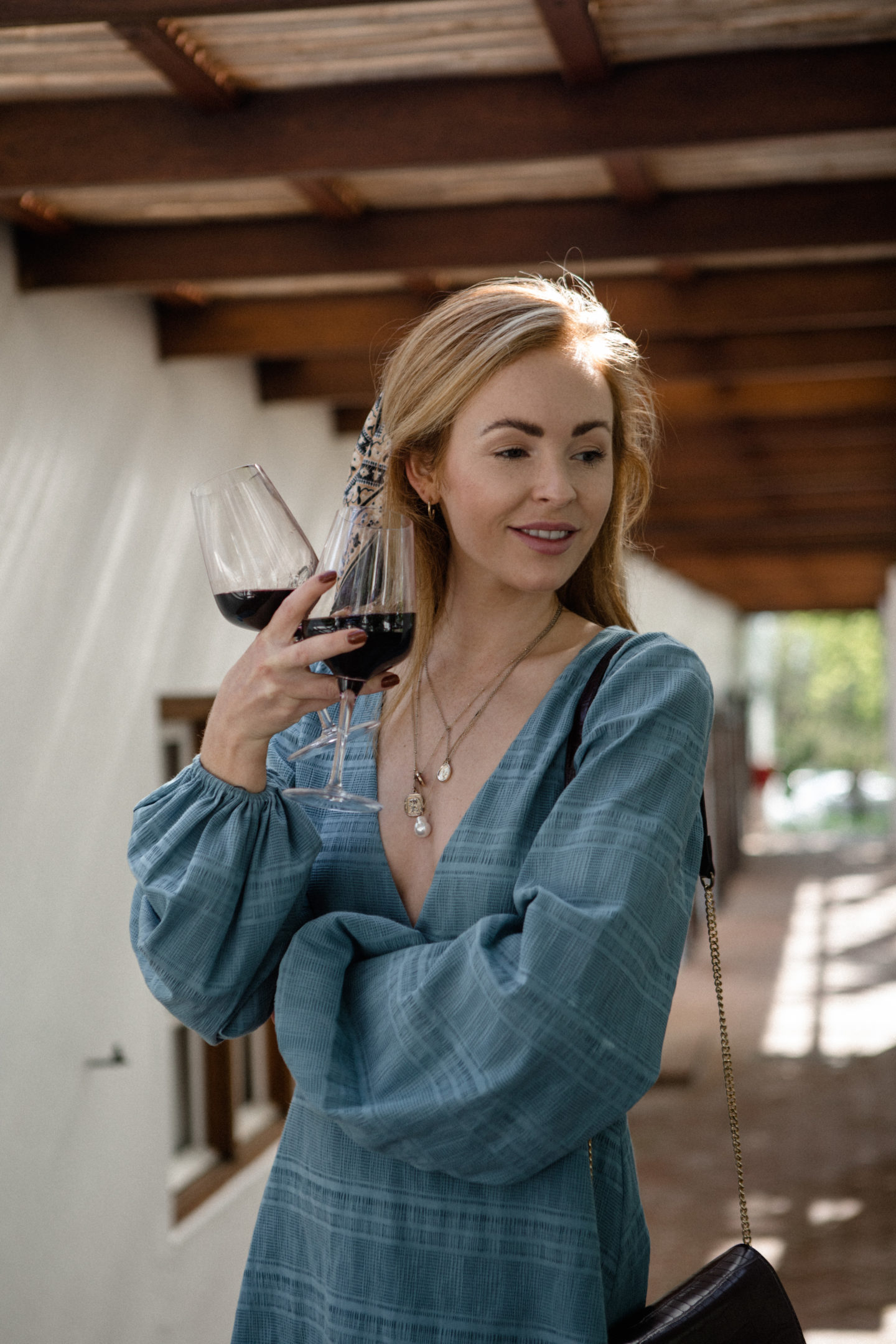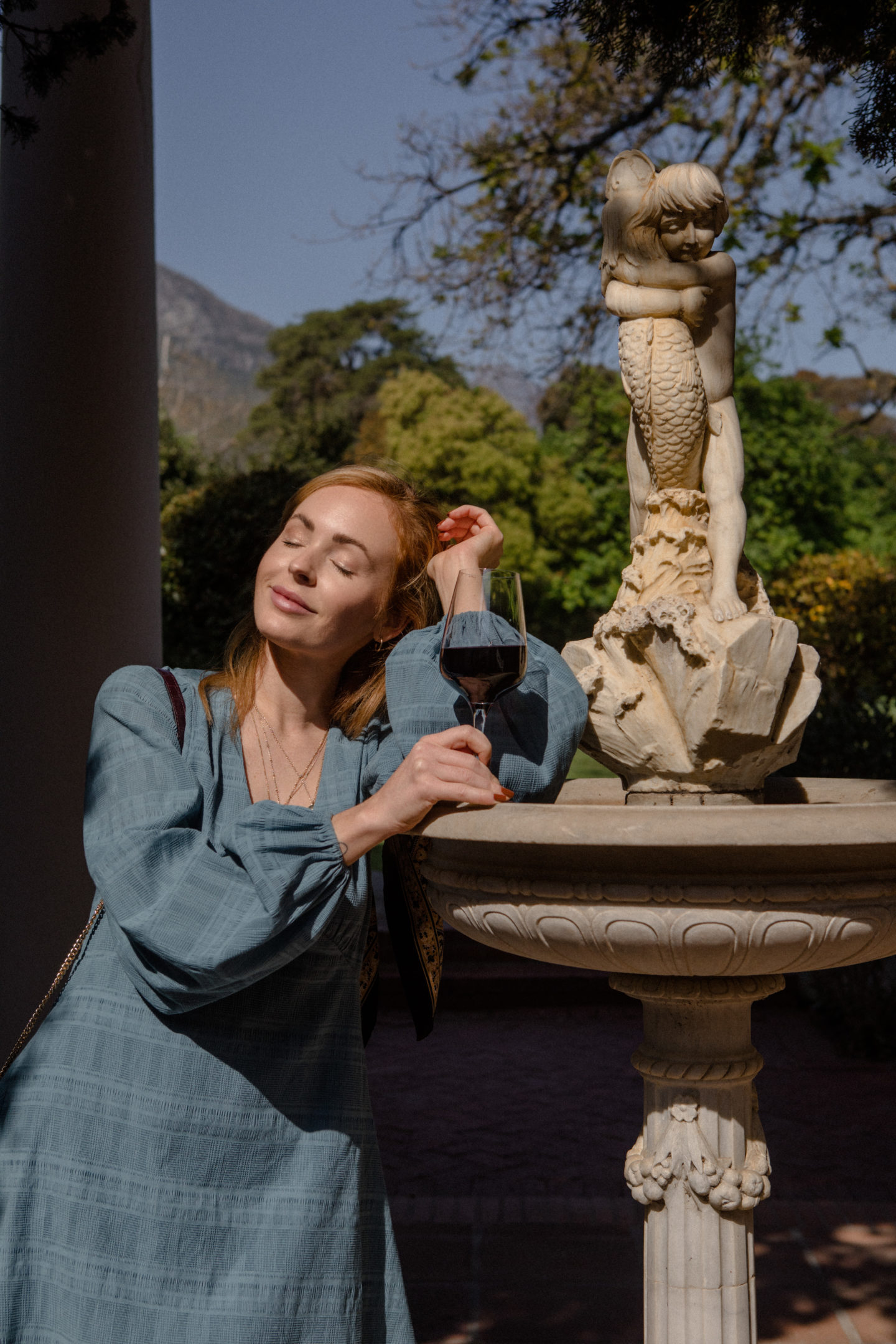 Once you have enjoyed a glass of wine on the outdoor terrace, I would highly recommend giving yourself some time to walk around the grounds. This wine estate has so much history to explore and you can really get an understanding of the turbulent history this country has endured.
These old wine farms were at the centre of the slave trade, which is evident when you pass by the slave bell on the estate grounds. I believe it is important to remember history rather than try to erase it, so we don't make the same mistakes again. This country has come so far but as is always the case, it has a long way to go!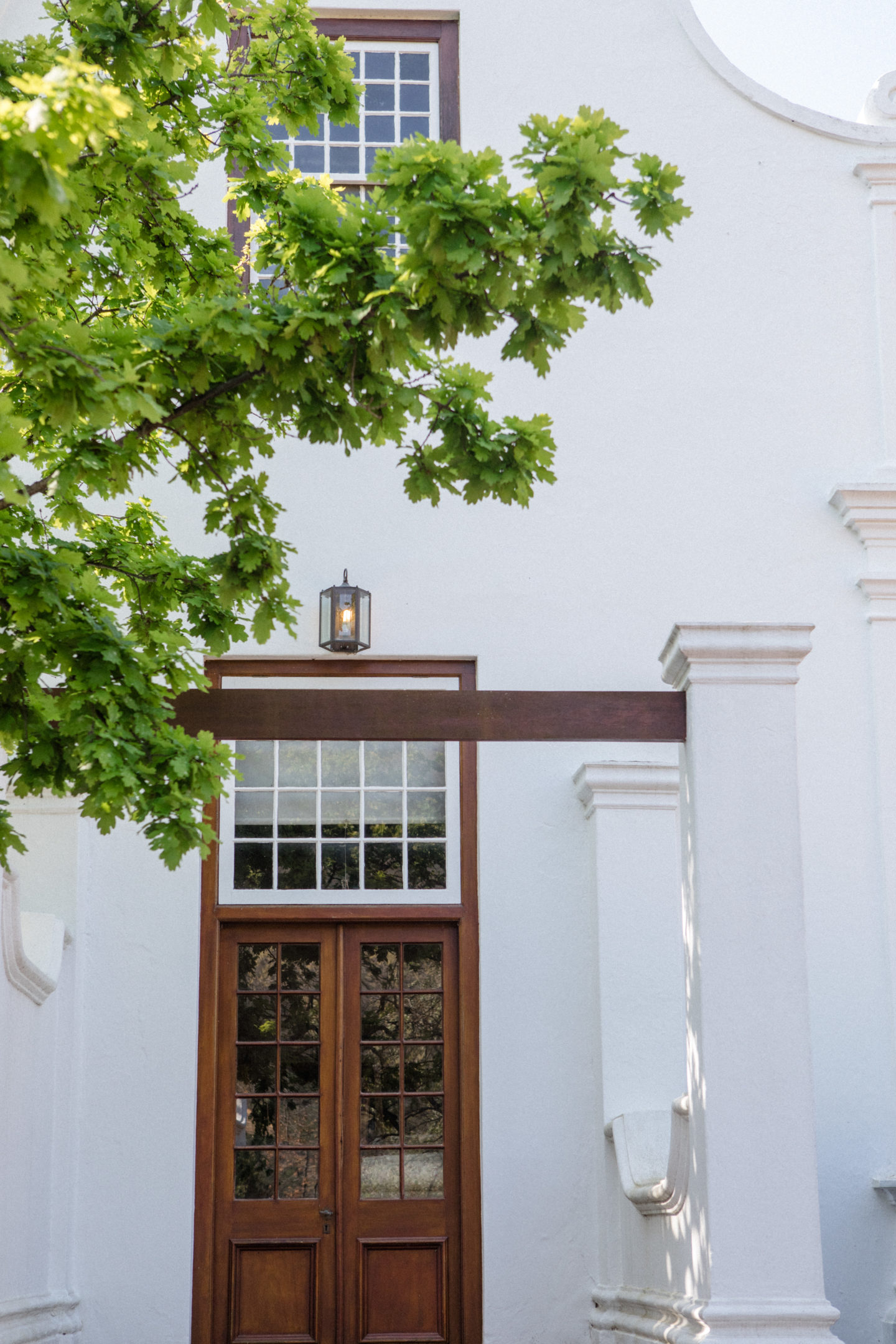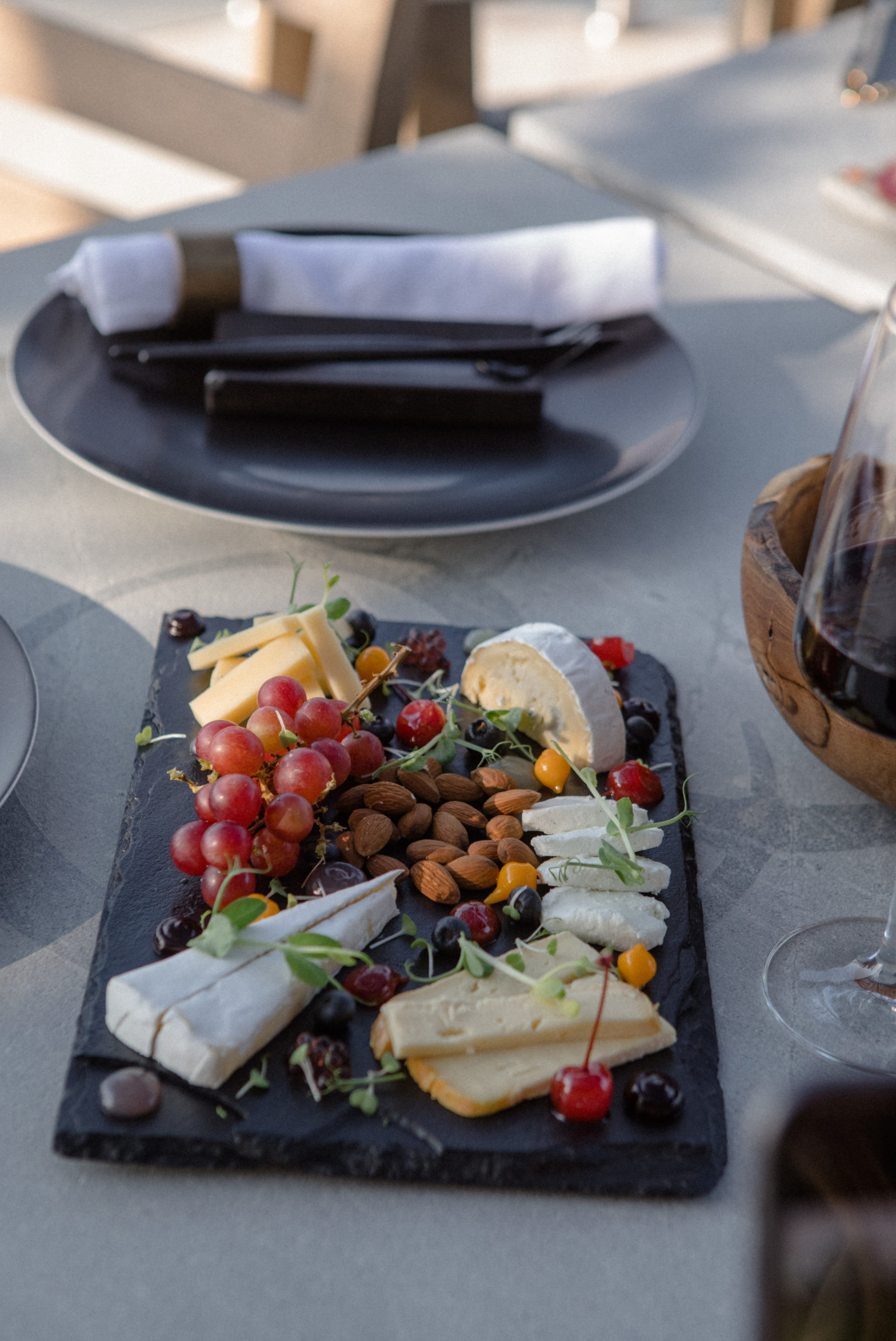 Where to Stay in Stellenbosch
If you can afford a night at Lanzerac, my friend Nina tells me this is the nicest accommodation in town. However, if you are on a budget, there are some great Air BnBs to be found in the area. Or you can stay at a traditional bed and breakfast (remember those!?)
If you can't find something within your budget in Stellenbosch, try booking a night in the nearby Franschhoek. This is my favourite town in the Winelands and is often slightly more affordable than Stellenbosch.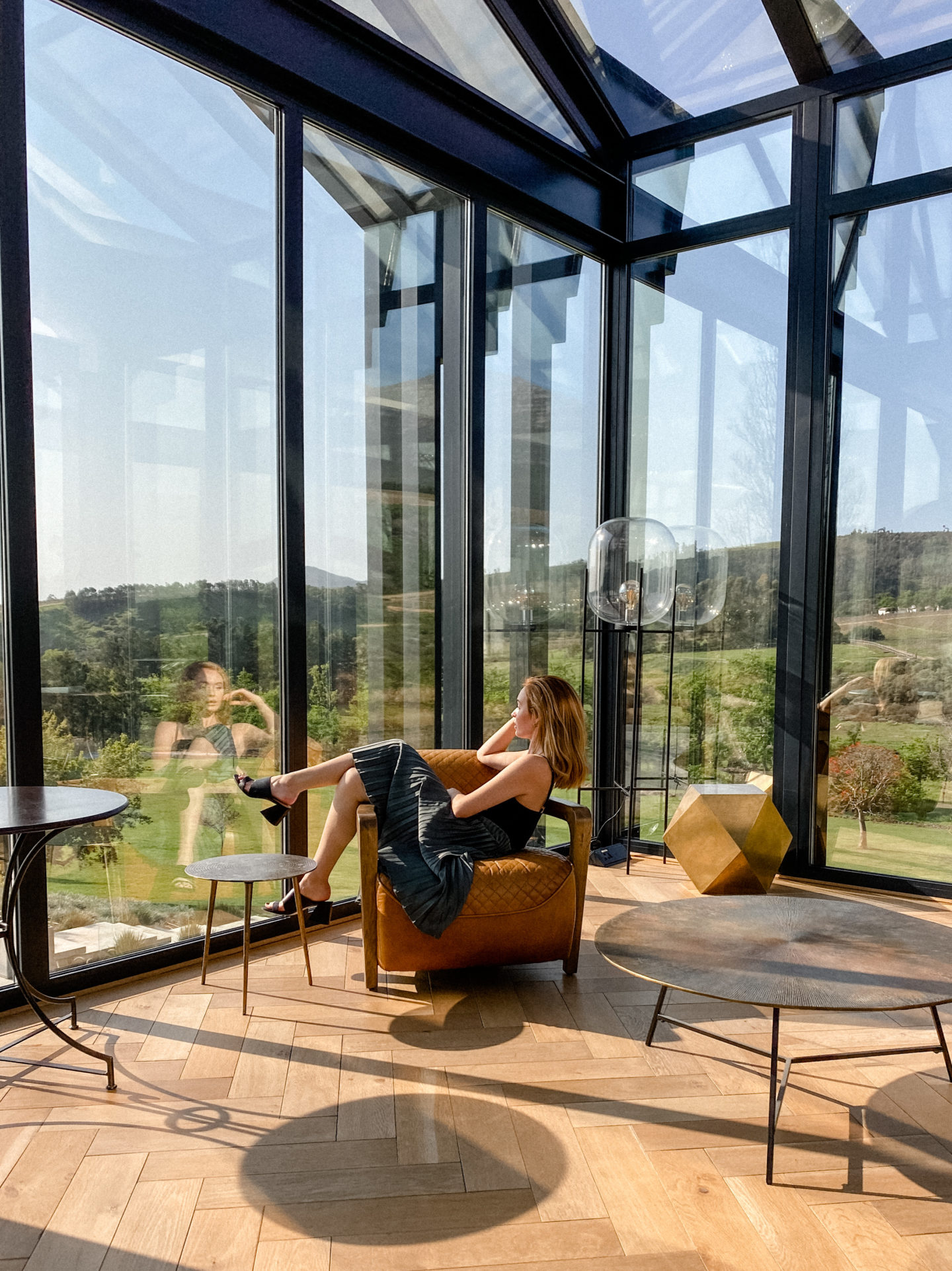 Quoin Rock
The final destination we made time for on our weekend trip to Stellenbosch was to drop into Quoin Rock. This is somewhat of a hidden gem, as it is one of the newest wine farms in the area.
Quoin Rock has a modern design concept so it is really different from the old Cape Dutch wine farms nearby. If you are a lover of minimalism, this is the lunch spot for you!
We ordered a cheese board for a late afternoon snack, which was perfect to enjoy in a calm atmosphere. There were hardly any other guests when we visited as this wine farm is a local's secret.